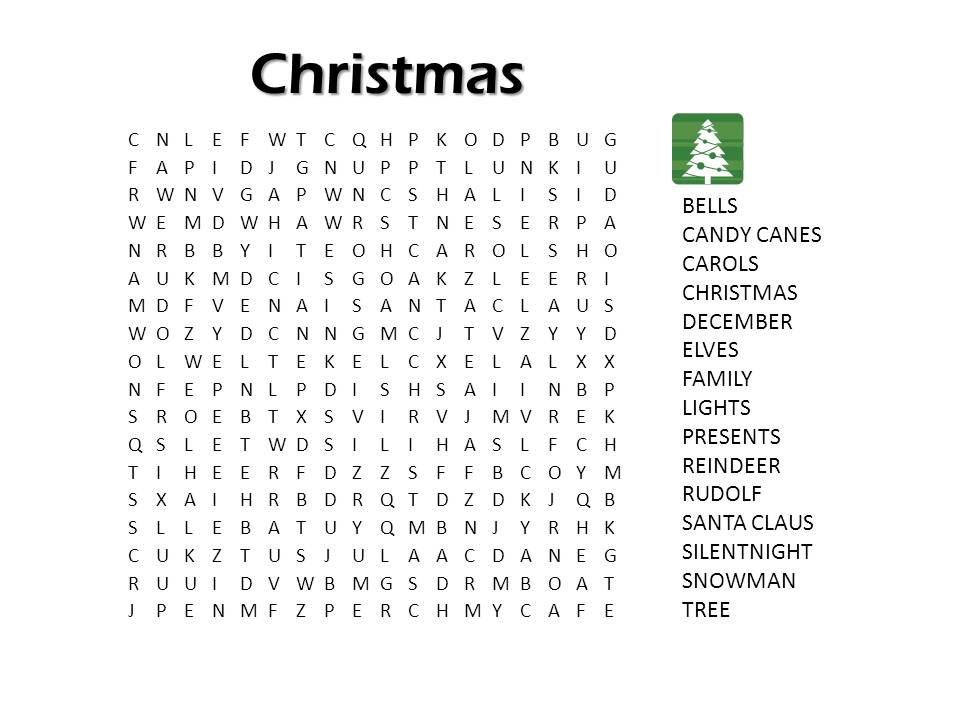 How do You Use Christmas Word Search Puzzles?
Christmas word search puzzle is a fun activity to do not just for kids but also for adults. You can do it with your family at Christmas. Make sure that you use the right difficulty level for each family member. You can use the easiest ones for the youngest kids and add the level of difficulty for the older kids. You can make it into a competition. You can even provide small presents such as cookies for the winner. You can also corporate a word search puzzle into your advent activities calendar. A word search puzzle contains Christmas-related words so it is perfect to do during the Christmas season.
How Do You Make Christmas Word Search Puzzles?
To make a Christmas word search puzzle, you need to make a list of the words you are going to use. Because this is a word search puzzle, you need to think about the words related to Christmas such as noel, gift, snowman, Santa, reindeer, etc. But you don't have to limit yourself to just Christmas related words. You are free to include any other words including the words that have personal meaning to you. You can insert your kid's name, their hobby, or a phrase from family jokes that you all love.
Once you have the word list, you can make the puzzle either by hand or computer or by using a word search puzzle maker. There are a lot of puzzle makers you can use for free on the internet. They will help you hide the words among random letters. You can set the difficulty level yourself so you can create a different word search level for each family member. You can make several word search puzzles with different subthemes. For example, you can make a word search puzzle that is focusing on Christmas food, Christmas characters, Christmas ornaments, and many more.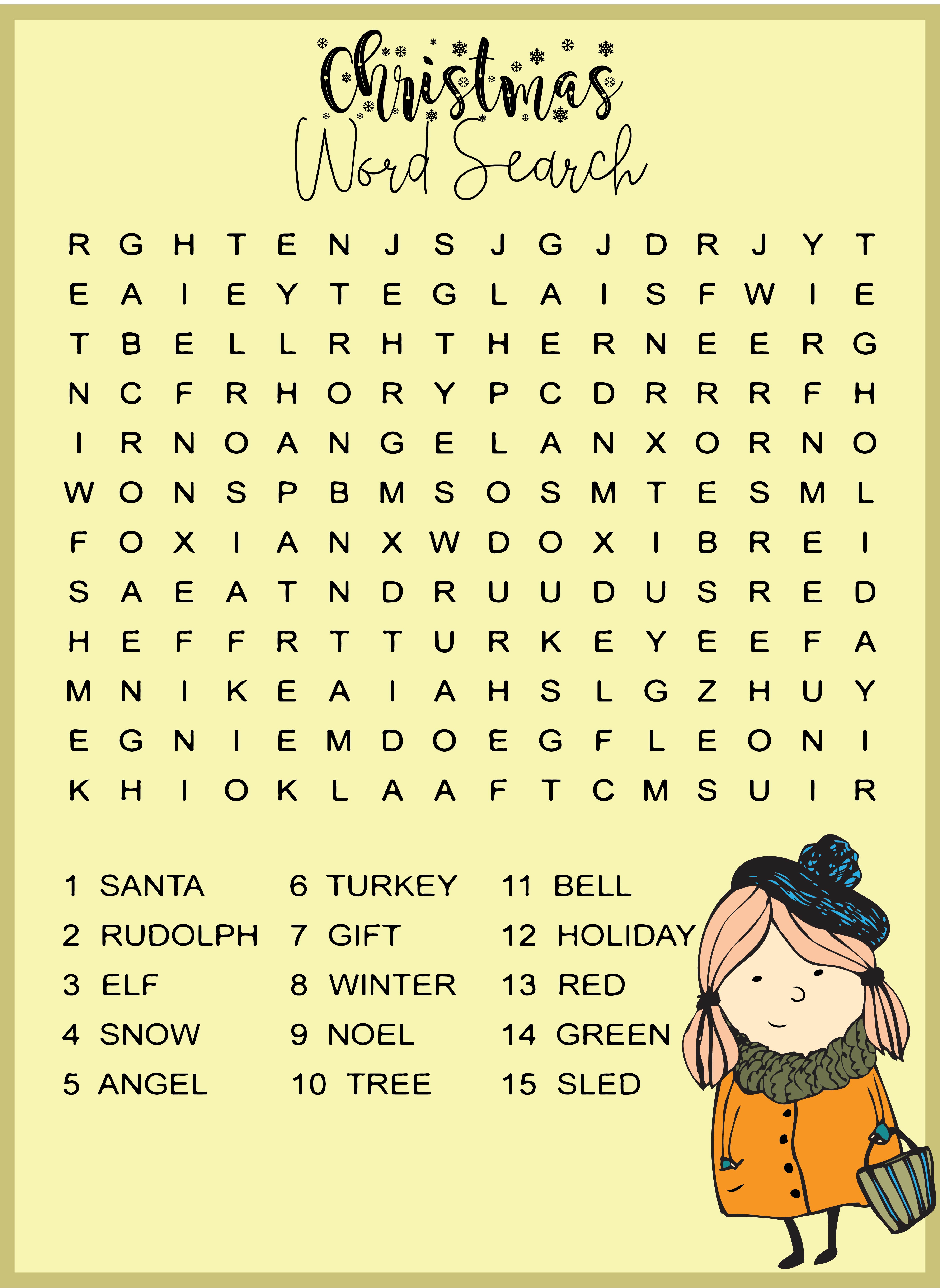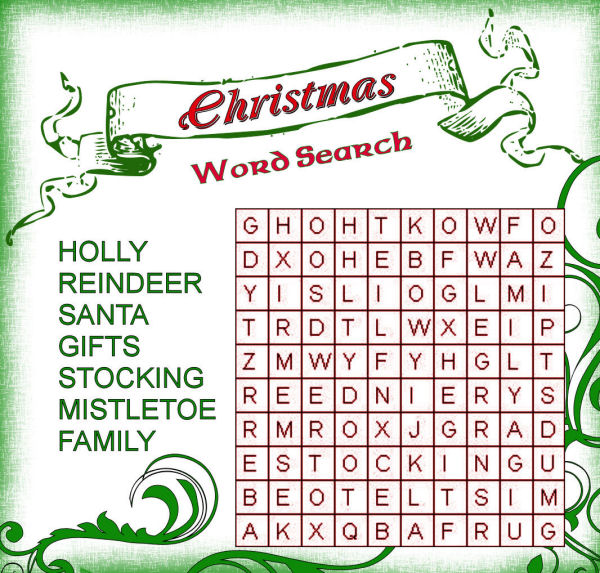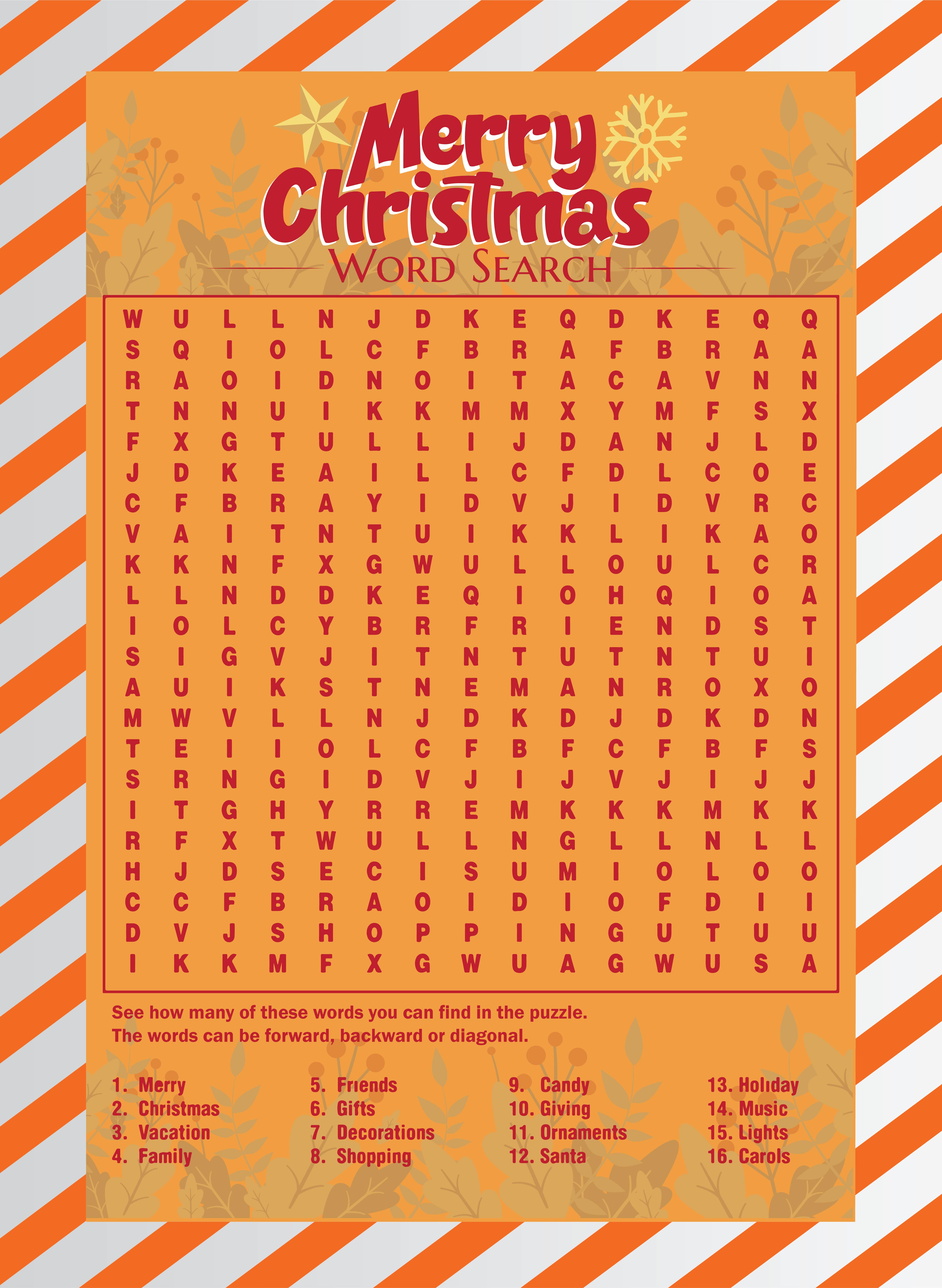 Is Word Search Good for You?
There is no scientific evidence if solving a word search puzzle can make you smarter. But you can of course have fun doing it. Doing the activity with your family is also good for the family bond. You can spend time together and solve the word puzzle as a competition. Solving a puzzle game is also good for stress relief. So it can be good for your mental health. Also, it is good training for your brain. It's like keeping your brain busy even on holidays.
---
More printable images tagged with: