A lot of people play this game indoors because it is cold outside. But, actually, you can play this game anywhere. If you play this game with your family, you will most probably play this game in the living room or on the porch.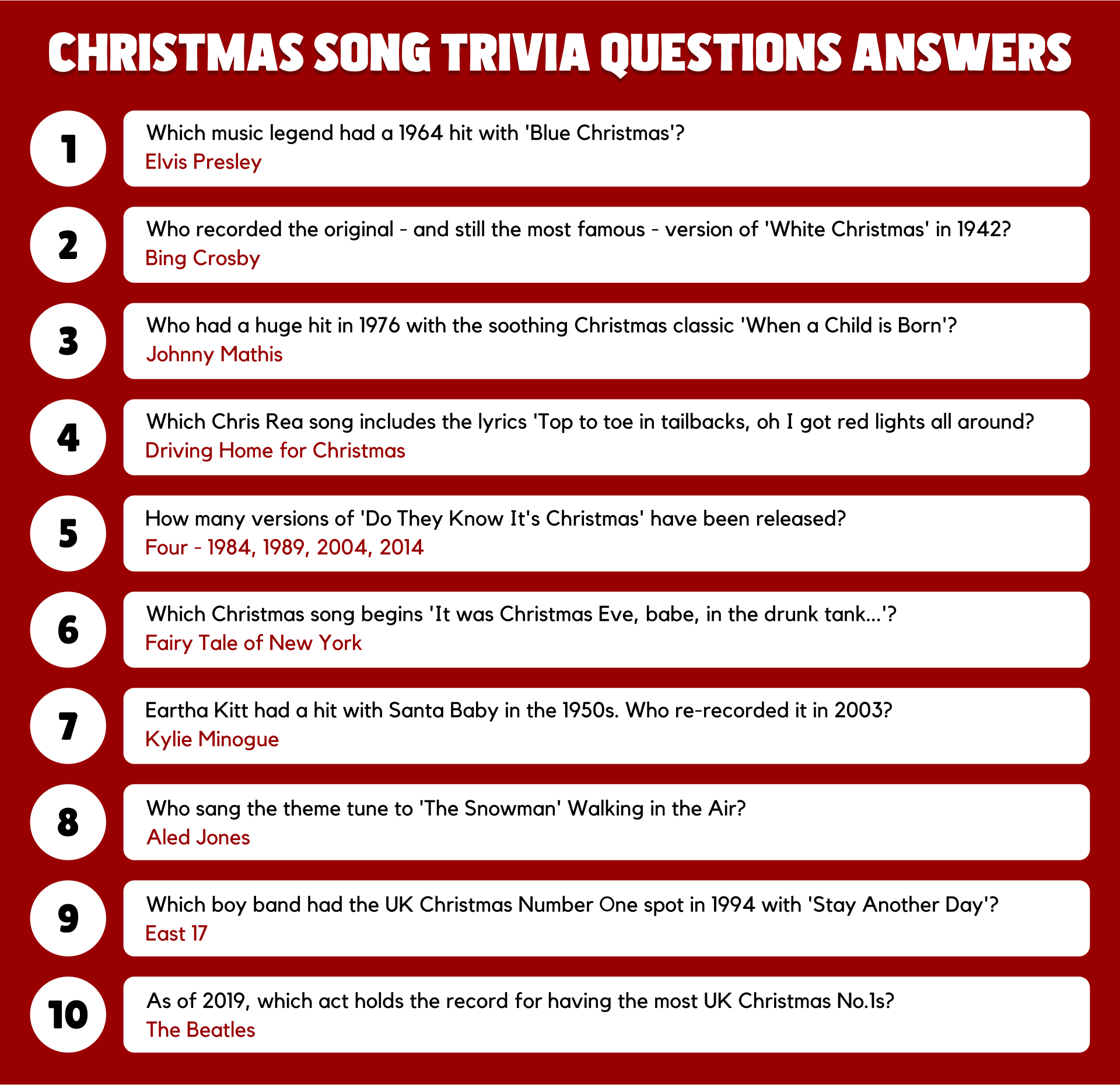 Where Can We Play Christmas Trivia with Answers?
A lot of people play this game indoors because it is cold outside. But, actually, you can play this game anywhere. If you play this game with your family, you will most probably play this game in the living room or on the porch. If you play this with a large group of people, like with the whole employees at work, you can play this game in the office or in a medium hall. Children who attend Church play this game while in Sunday School in the Church Hall. If you live far away from your parents, don't worry, just invite your roommates and probably classmate to play this game, and trust some of them to keep the answers.
Where Should We Hide the Answers to Christmas Trivia Games?
Yes, it is important to not let anyone see the answers to this game. You can keep them on your phone. Just lock it with a password and fingerprint. If you write the questions and answers, you can keep the file on your laptop and hide it in a special folder. You can also hide the printed ones in your pocket or your friend's. You might as well just hide the answer for the chosen contestant, so she/he will guest the answer. In this case, you just show the answer to the rest of the players.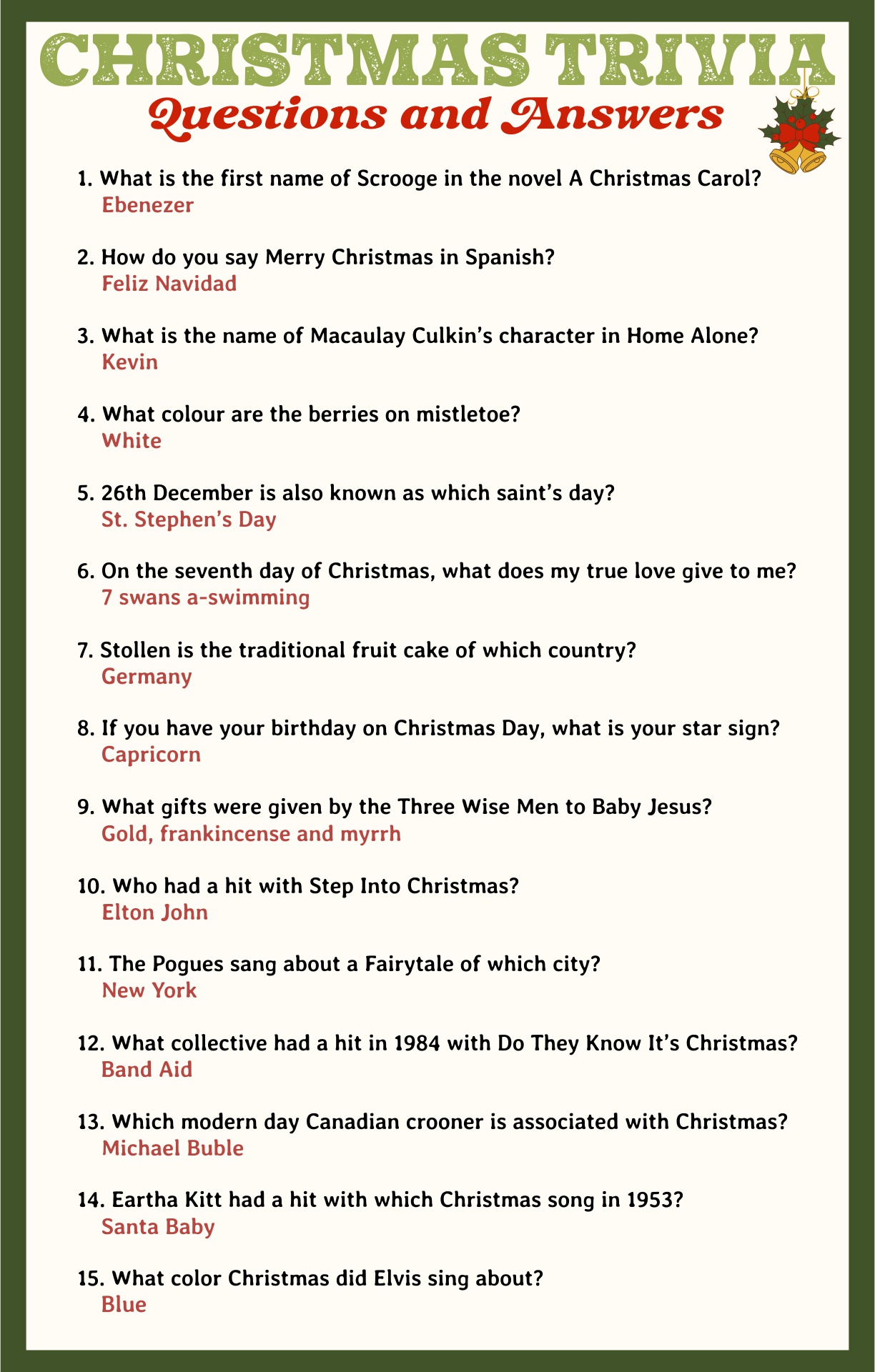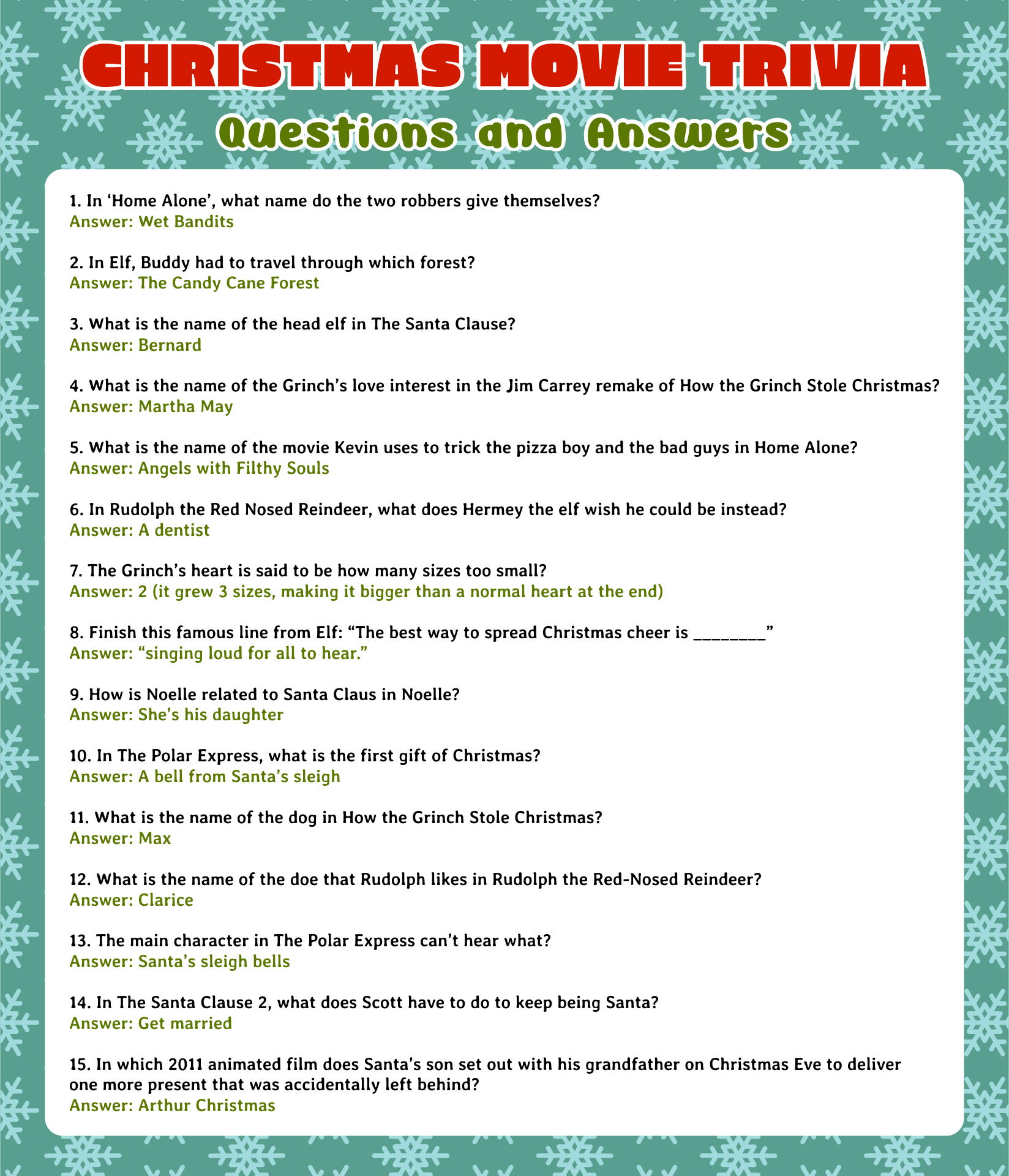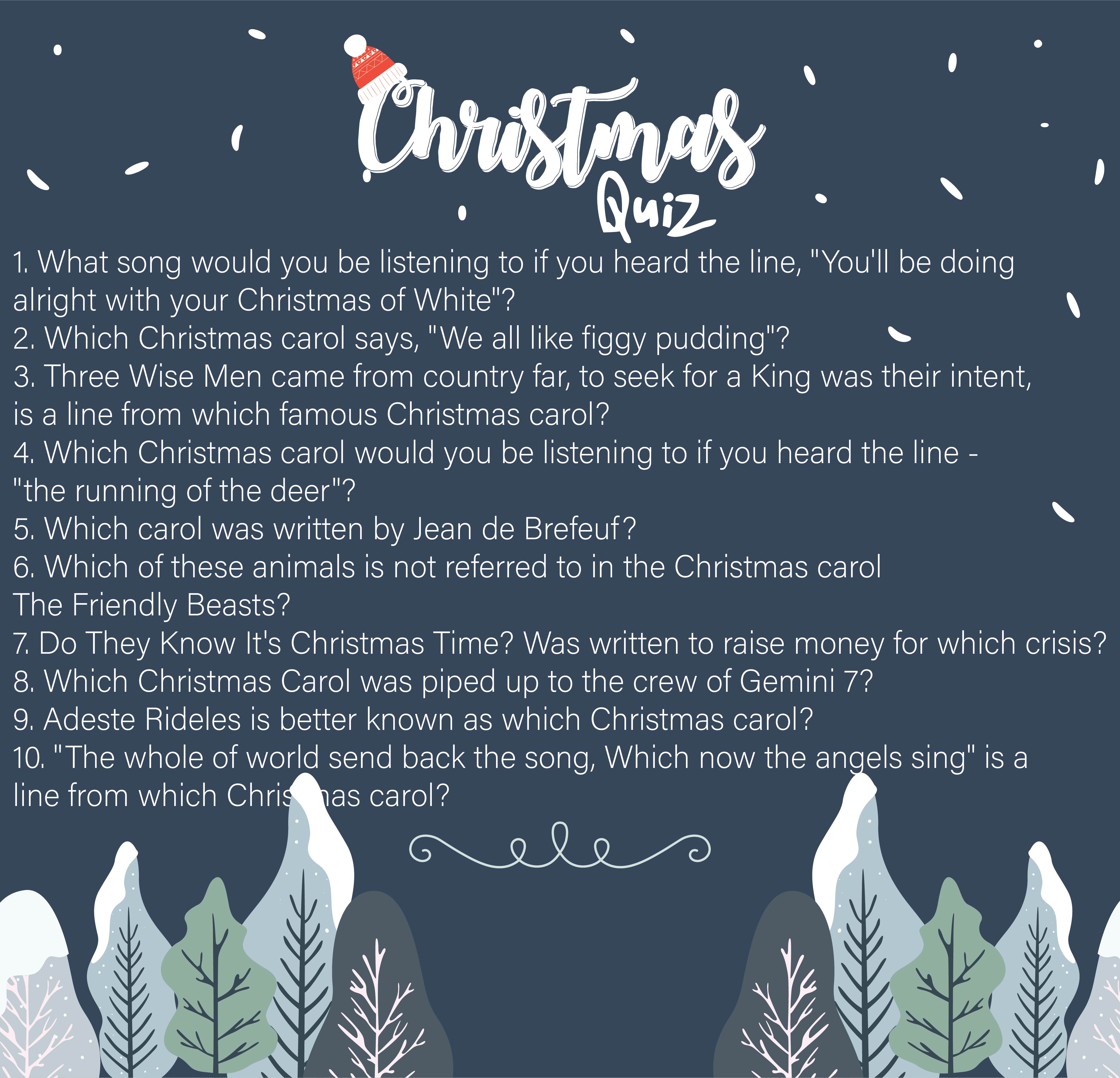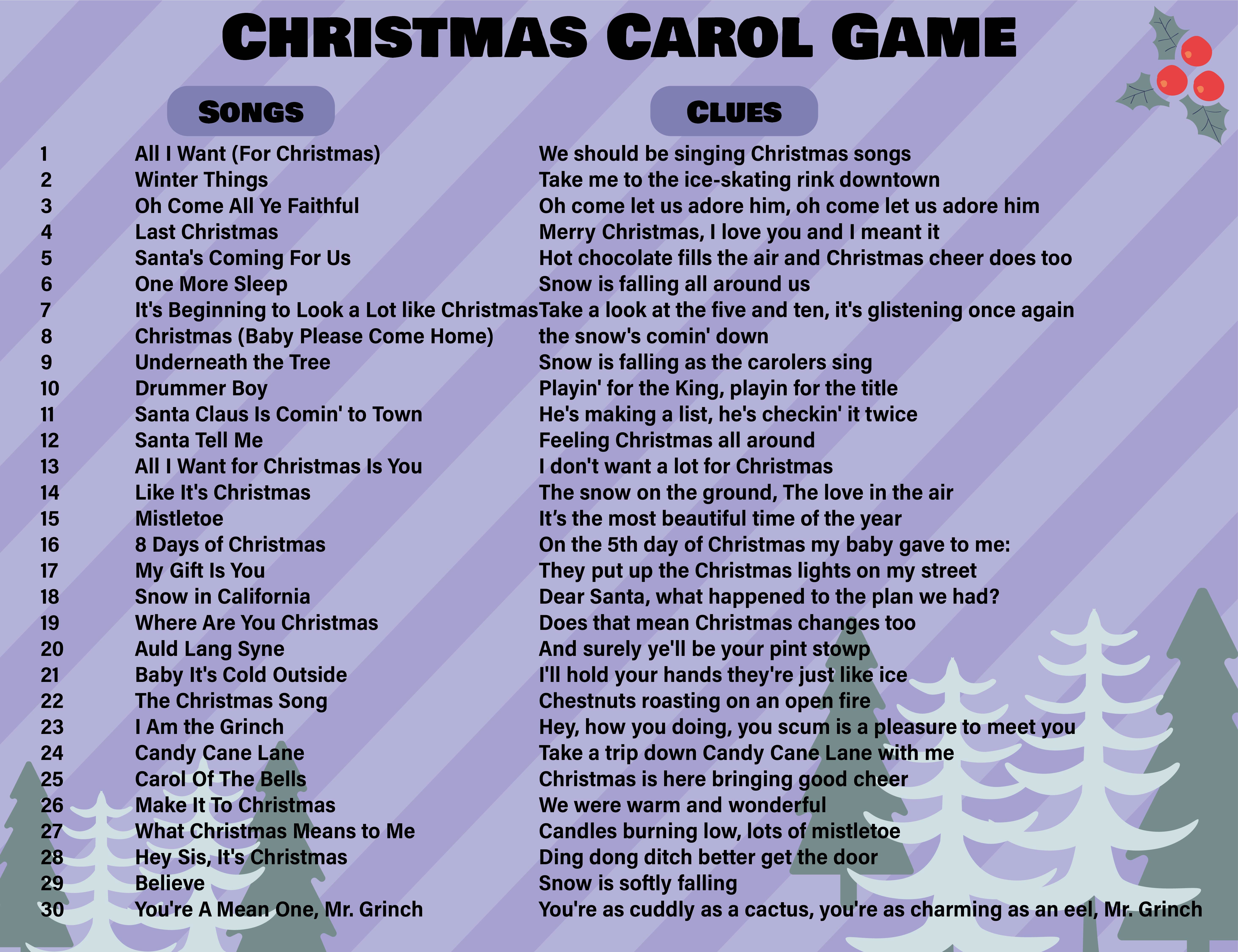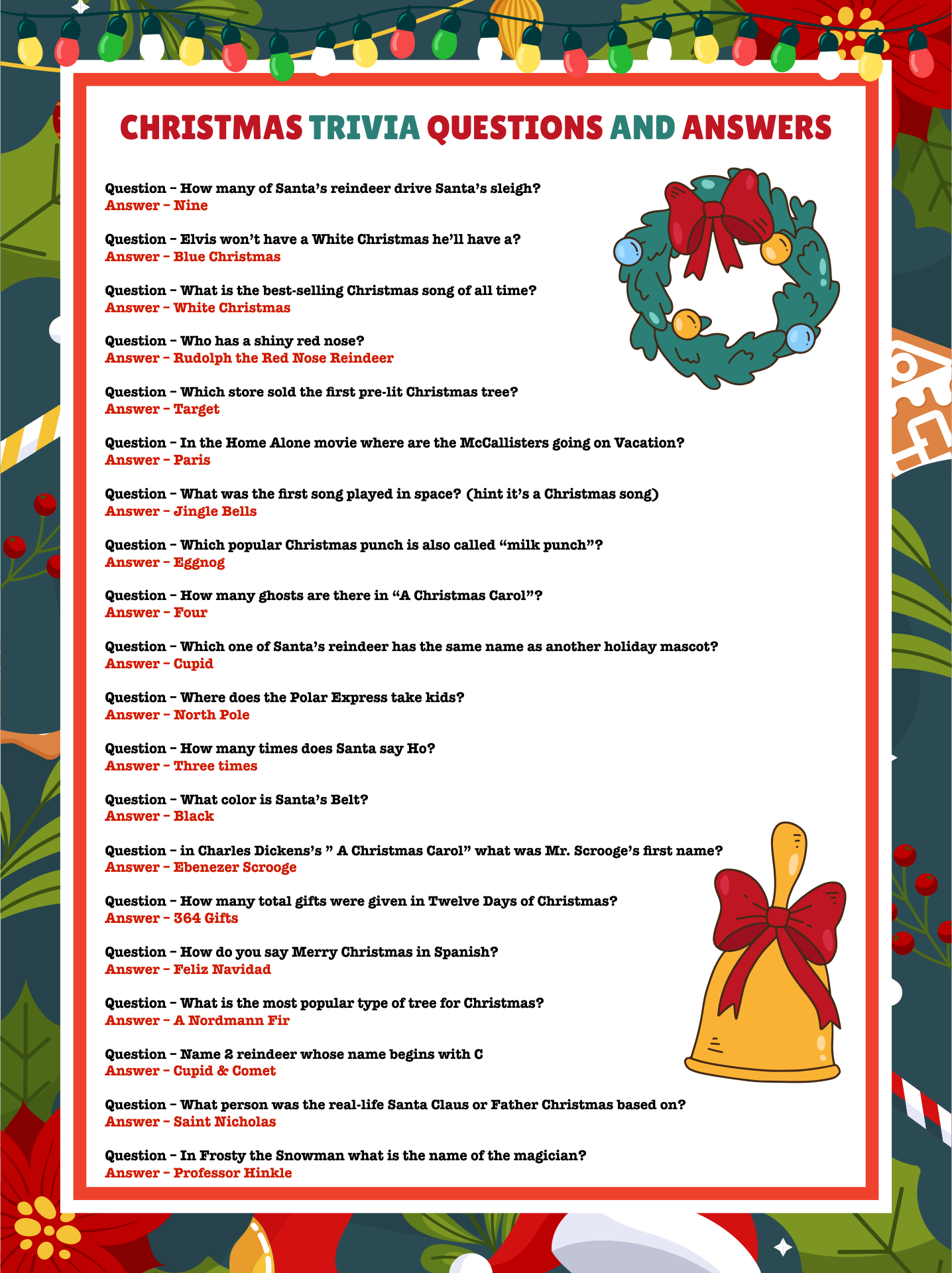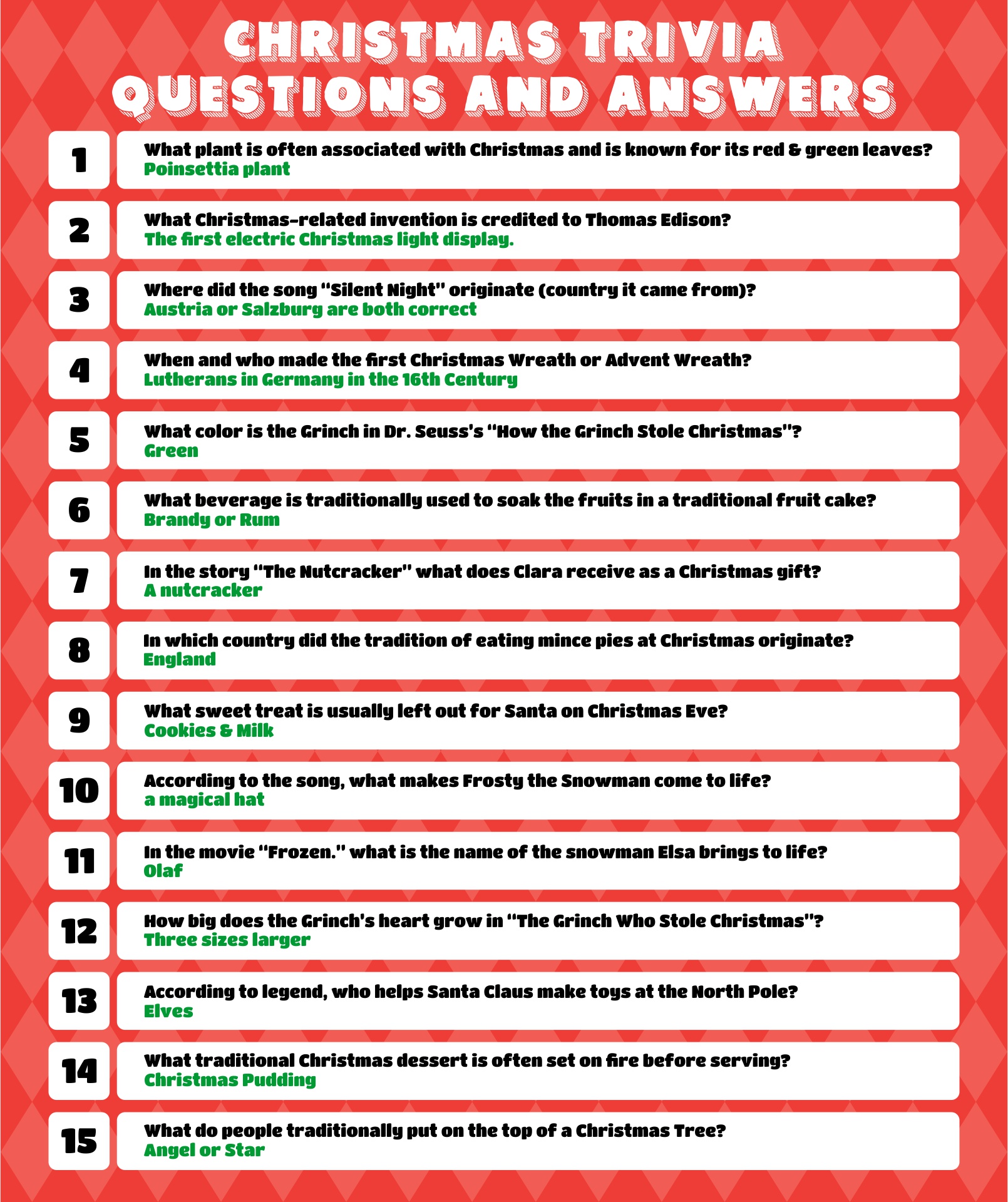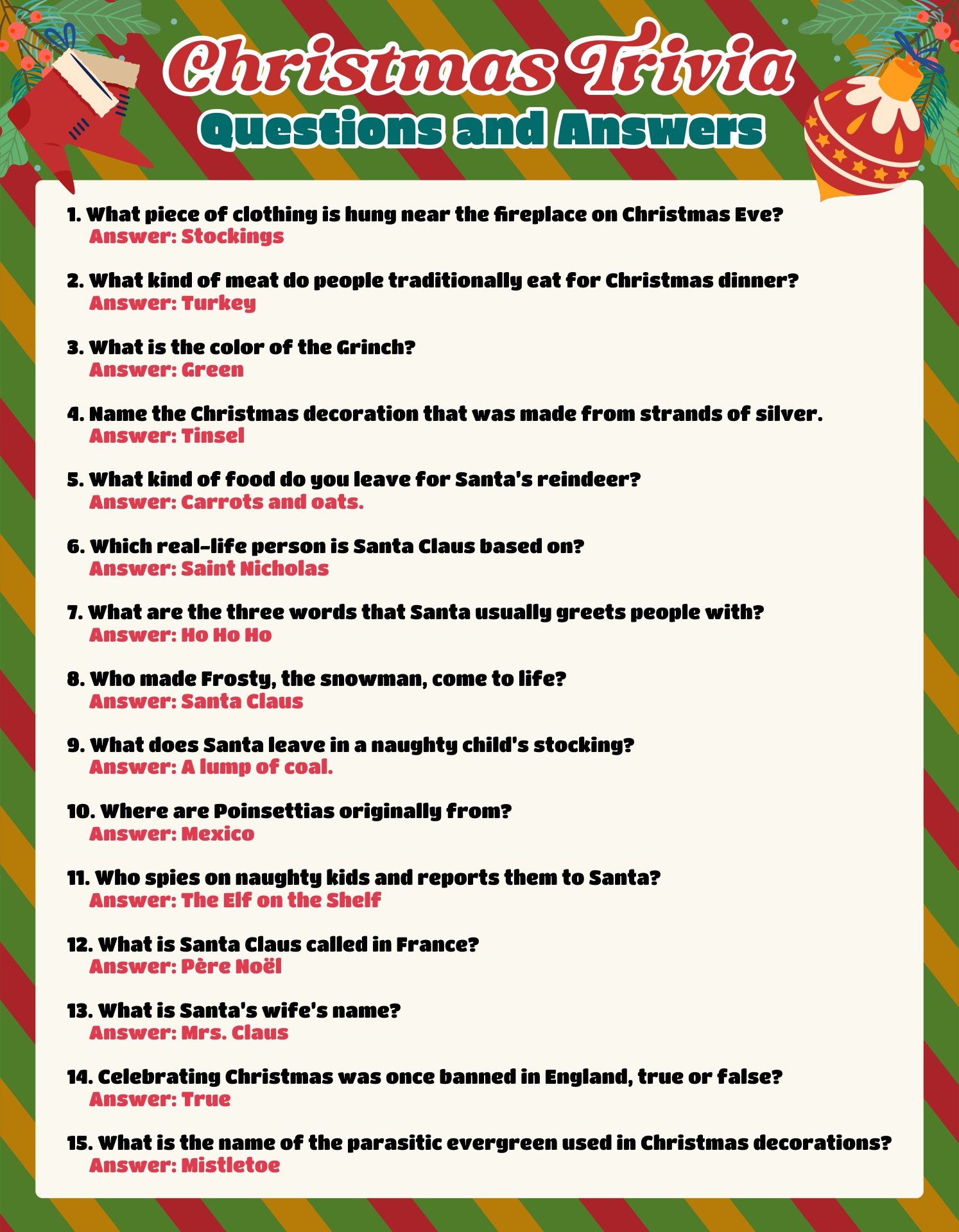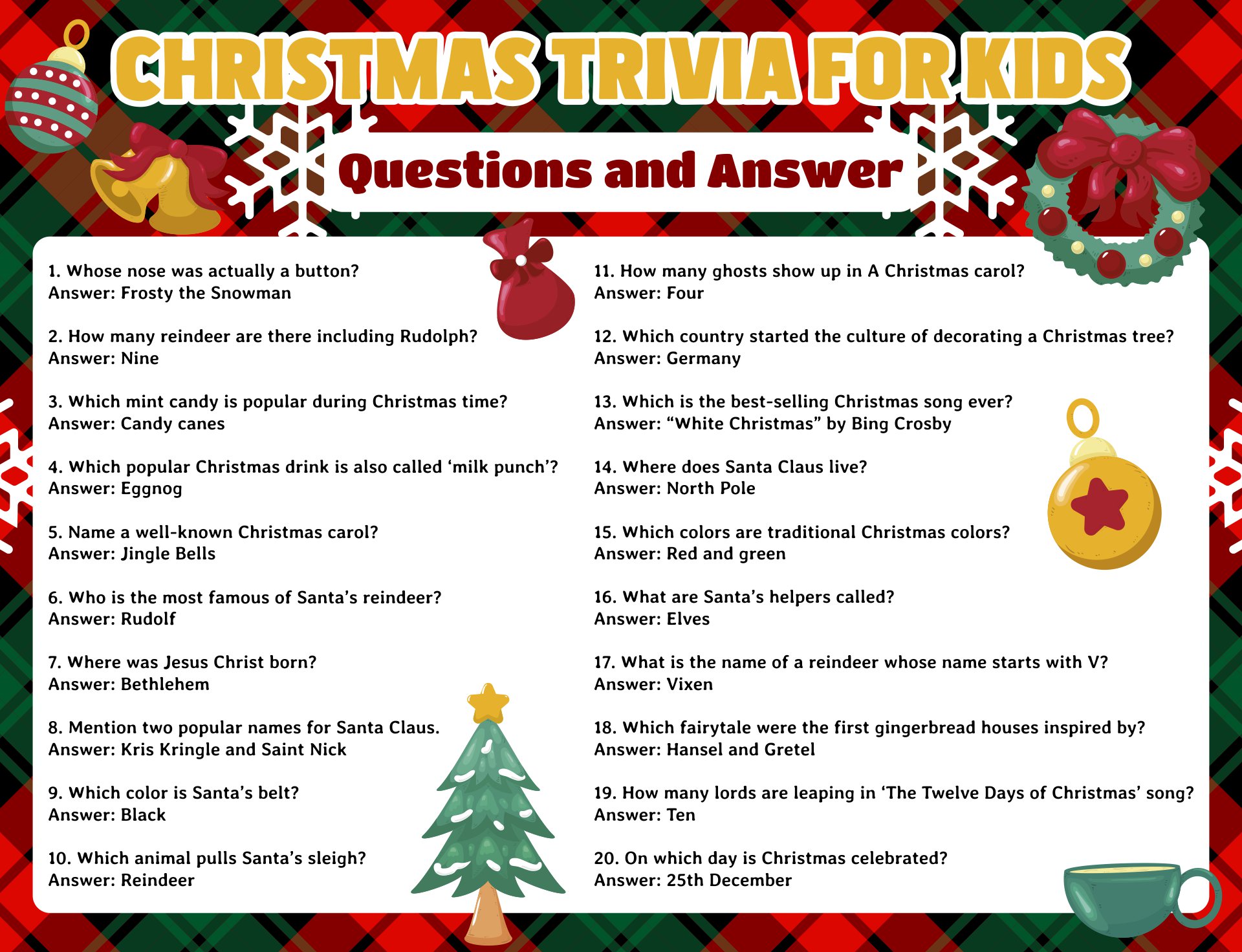 What Are Christmas Party Games for Teens?
Teenagers must have been planning for this party a long time before Christmas. Since they do this after having a party with their families, they probably need more ideas on how to make the party more lively. They can play a guessing game, where they have to feel what's in the stocking. Another guessing game they can do is guessing the title of a carol by mimicking the title. If a movie night is on their list, they can play Christmas movie trivia or any other question and answer game around Christmas. Does it sound amusing already?
What Can We Do on Christmas without Family?
Some people might not celebrate Christmas with their family because of many reasons. But, worry not, because you can still enjoy the day with yourself. You can buy and unwrap the gift yourself. You can hunt for it prior to Christmas. If you still have extra energy, you can get a part-time job, take an extra shift at work, or volunteer in a dog shelter. This holiday is also a great day for you to clean the apartment thoroughly and be generous to each other by giving out leftovers or any products to those who need them.
Why do people love Christmas?
Everyone loves Christmas. The typical traditions bring warmth in the cold season. Some activities tend to be more special during this holiday season.
Christmas music accompanies everyone's activities in December. The musician even releases songs with the holiday season theme. The classical songs would be on the top music chart too!
The holiday season is a time for the Home Alone series. Rewatch on your private cinema at home while enjoying the hot chocolate and marshmallow on top.
Use the advent calendar for counting the days. Provide some sweets and small toys there as a surprise!
Send the gifts to everyone. It's kids' time to receive a gift from Santa. Pack ones for your kids and be a good Santa for them!
How to keep safe in throwing a Christmas office party?
While planning to throw a Christmas office party, you'll be facing the pros and cons. Therefore, in order to keep safe, you can apply these tips.
You have to make sure that everyone wants the party. Give them options about the time they can choose and decide!
Create boundaries for everyone. Remind the teams not to be racist and harmful. Just make sure everyone applies the etic code of work, even if it's at the party.
Instruct the employee to be aware of the alcohol drunk and watch out for their limit. Give the bartender instruction to stop pouring the drinks for those who look intoxicated.
Think about the transportation that everyone will ride after the party. The alcohol influence won't let everyone drive by themselves. Provide the rides so they can come back home safely.
What does Christmas Day look like in your family?
The cheering of Christmas makes this holiday perfect for family time. Since the celebration starts ages, the tradition of each family during the day might be different. Some family even choose their typical tradition to host every year.
Building up and decorating a tree is a part of the tradition that every family has to do. Playing with the decorations every year could bring new vibes even if the tree is not new. Let the kids construct the items. If they are willing to craft the decoration items, you can prepare the materials and let them start it right away!
Share and open the gifts also the ones you can't leave. Wrap the gifts for the loved one and let them open them in the morning. Play a game together like doing a scavenger hunt, matching Christmas carols, or doing some fun trivia quiz.
Christmas Eve won't be complete without the holiday movie. Throw some options such as The Smurfs: A Christmas Carol, Angela's Christmas, Home Alone, Arthur Christmas, and more.
---
Article written by Anneke Virna Murdoko, last updated on Nov 30, 2023 and edited by Printablee Team.
More printable images tagged with: