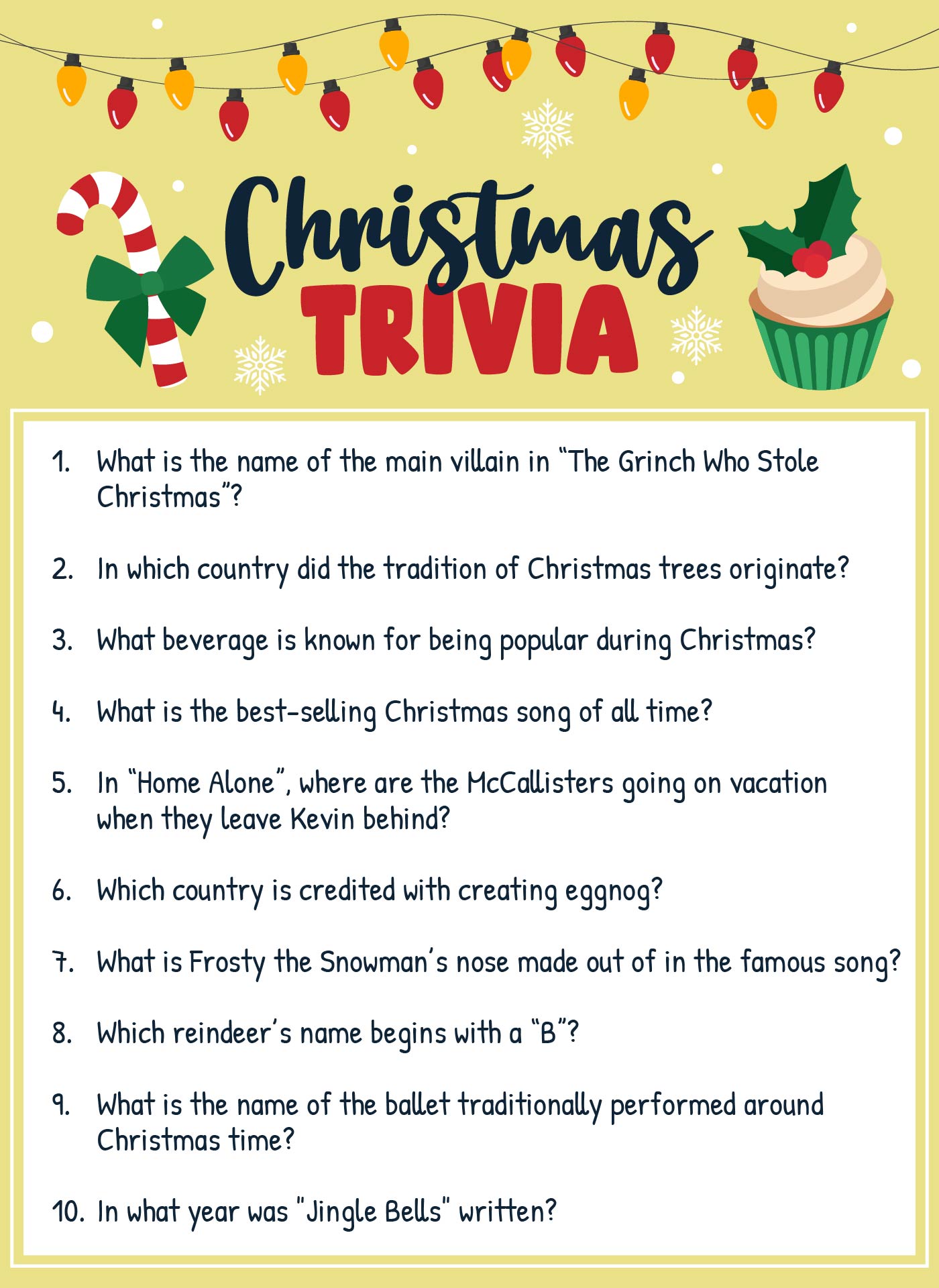 Where Do Adults Play Christmas Trivia?
Adults usually play Christmas trivia at Christmas parties. The party can be with family at home, roommates at the apartment, or colleagues at work. When at home, they do it in the living room with the kids or working room alone because they need to focus. If the party is only for them, they can rent a hall or medium-sized room. Some also do it in a nursing home with the elders. At work, to reduce the tension and bring some fun before or after Christmas break, adults play this game in the office to win the game.
What Kind of Questions They Will Receive?
The question basically can be about everything around Christmas. For instance, Christmas traditions around the world, Christmas food, Christmas movie quotes, Christmas songs, and so on. For Christmas tradition, the question can be like 'Sung Tan Chuk Ha is Merry Christmas in what language?' and 'What states grow and harvest the most Christmas trees?' For the food category, you can ask about a popular dish like 'If your Christmas feast included fried fish, spinach, and lettuce, what country would you be in?' or the tradition around it as in 'At a traditional Ukrainian dinner, how many courses would there be?'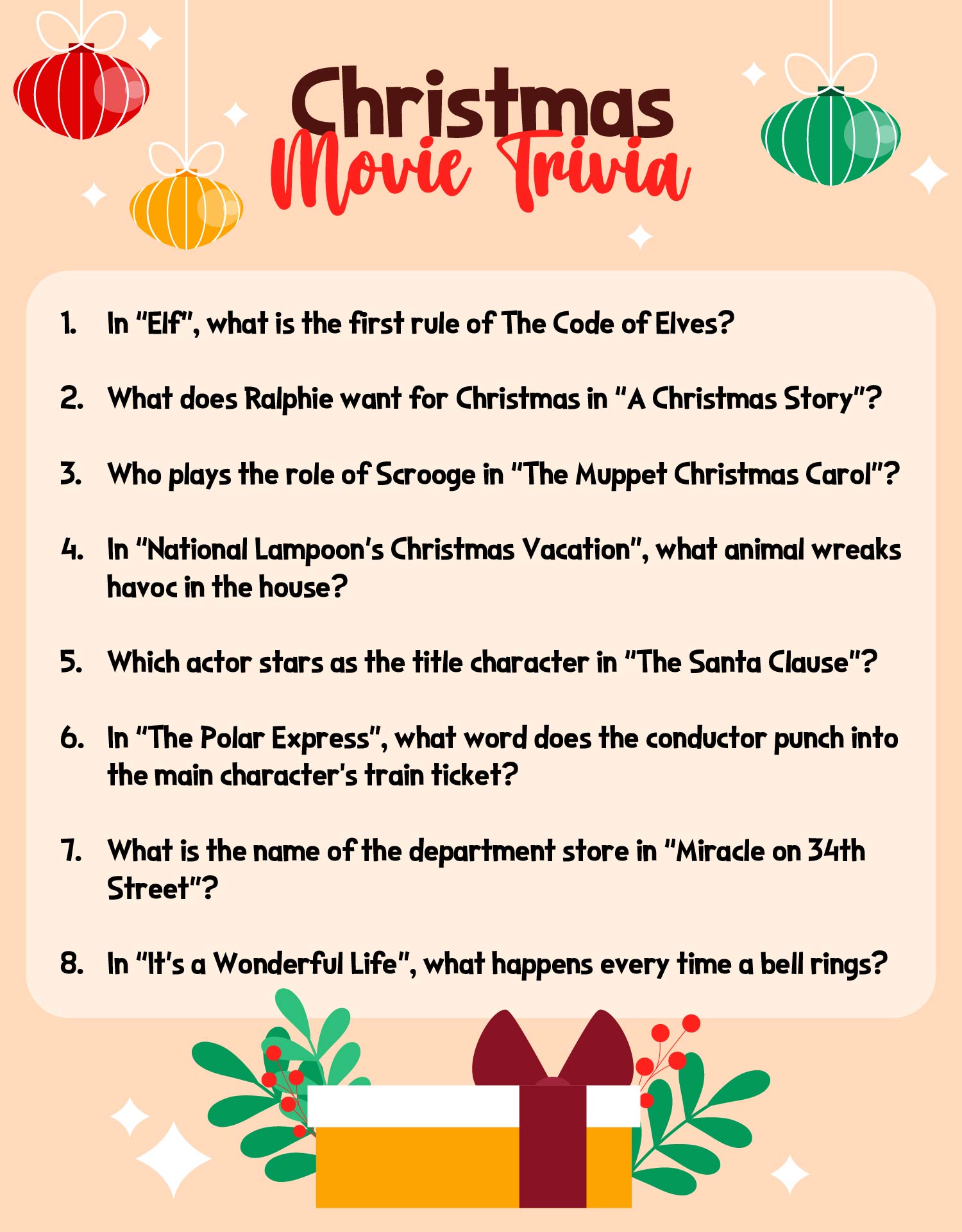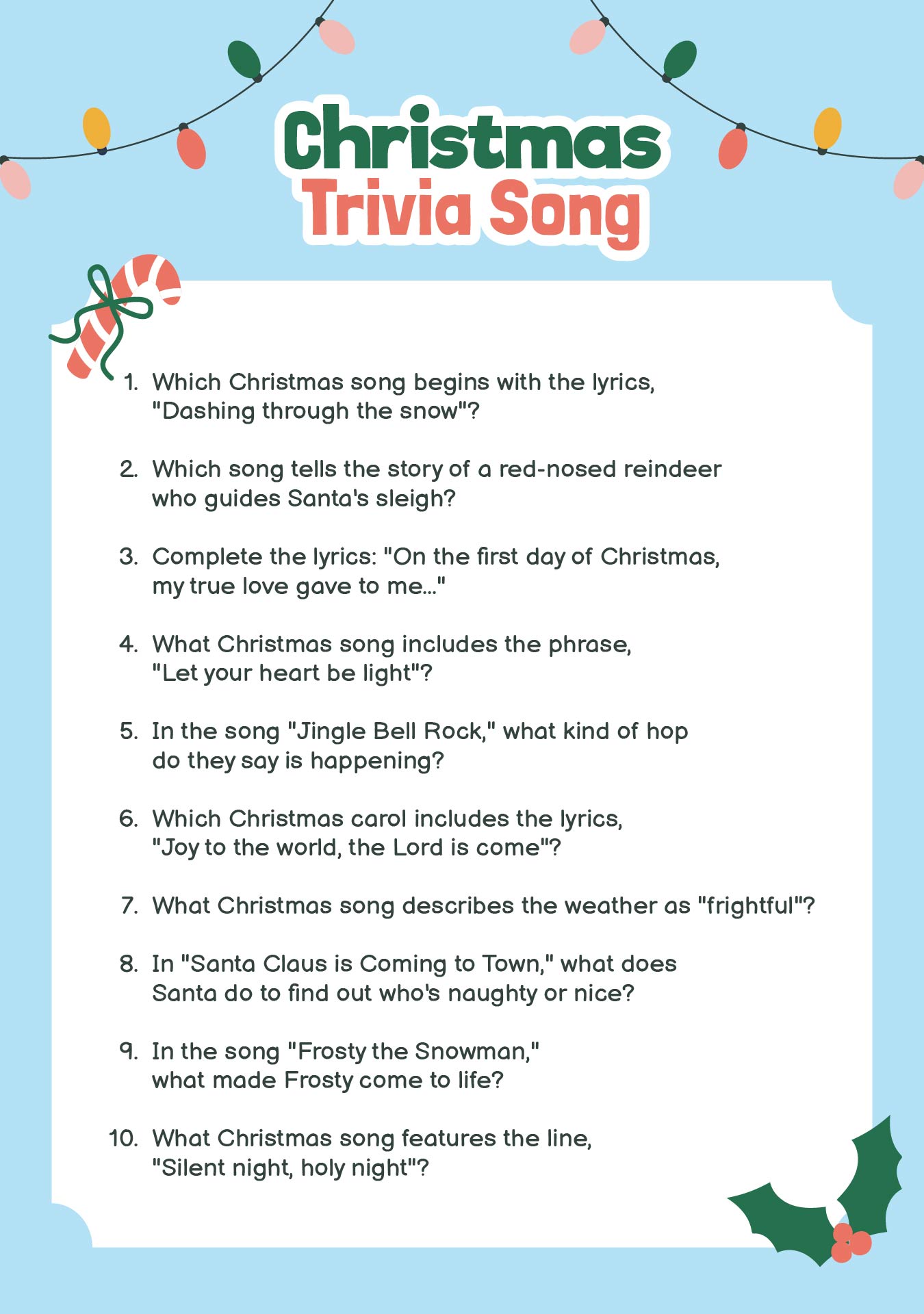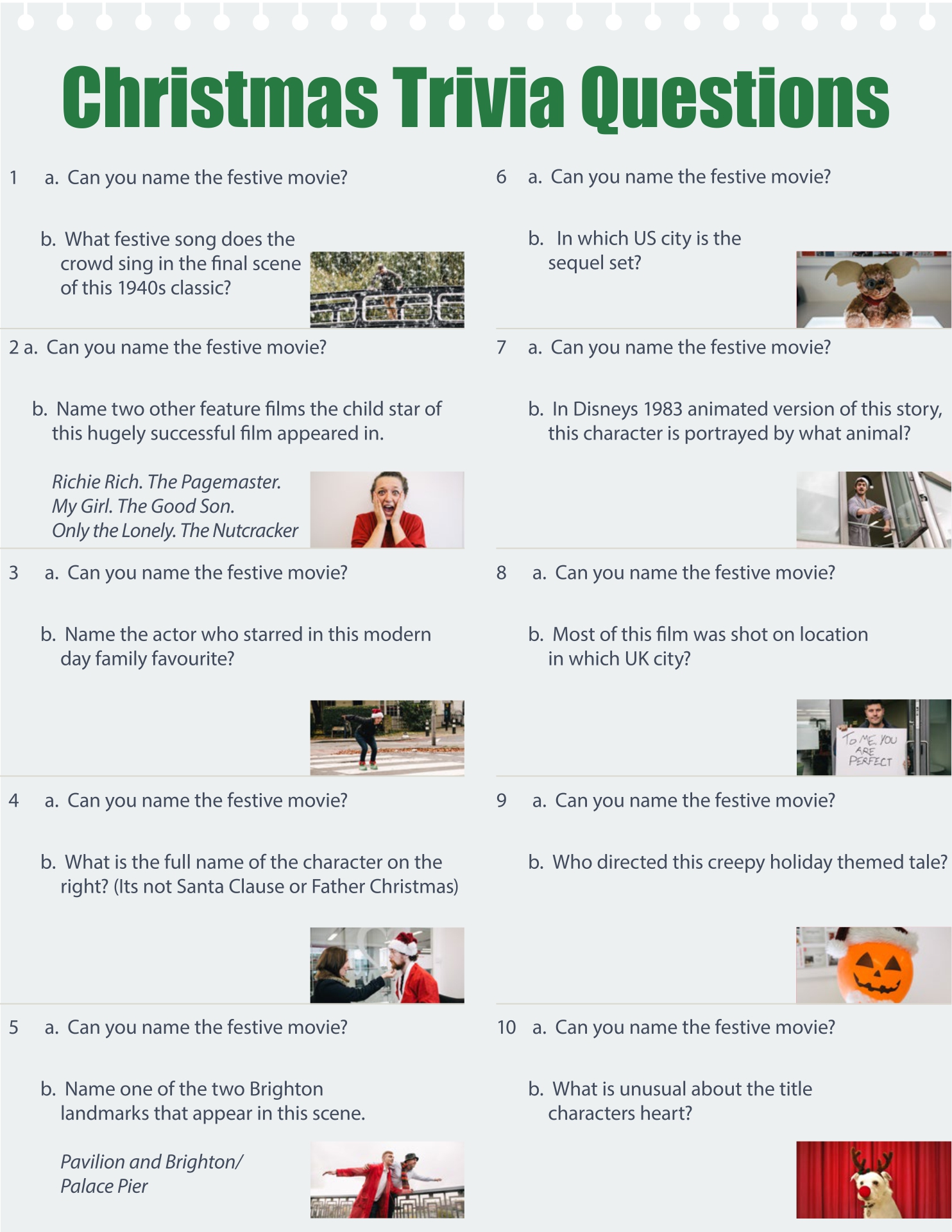 How to Play Christmas Trivia for Adults?
The first thing adults must have on the table or desk is the sheet. Playing with the sheet is more relaxing and fun than playing on the computer. Next, they can decide the rule of the game, as well as the question category for the game. Then, they have to have a lot of participants, so the competition is tight. One of them must be the moderator to watch the time and distribute the sheets and pens. Lastly, there should be a present or any Christmas treat to make the game alive.
Where Can We Get Christmas Trivia for Adults?
You can get the game and the answer online. Since adults already equipped enough with many different kinds of topics, you can find the most challenging yet fun questions and answers from articles, websites, and many more. You can also choose the options for the answers. Some of them require writing one to two words and some just give a sign between the tree or false option. All sources are available for free, so you don't need to spend some money. You can also print the sheet right after you download it from websites.