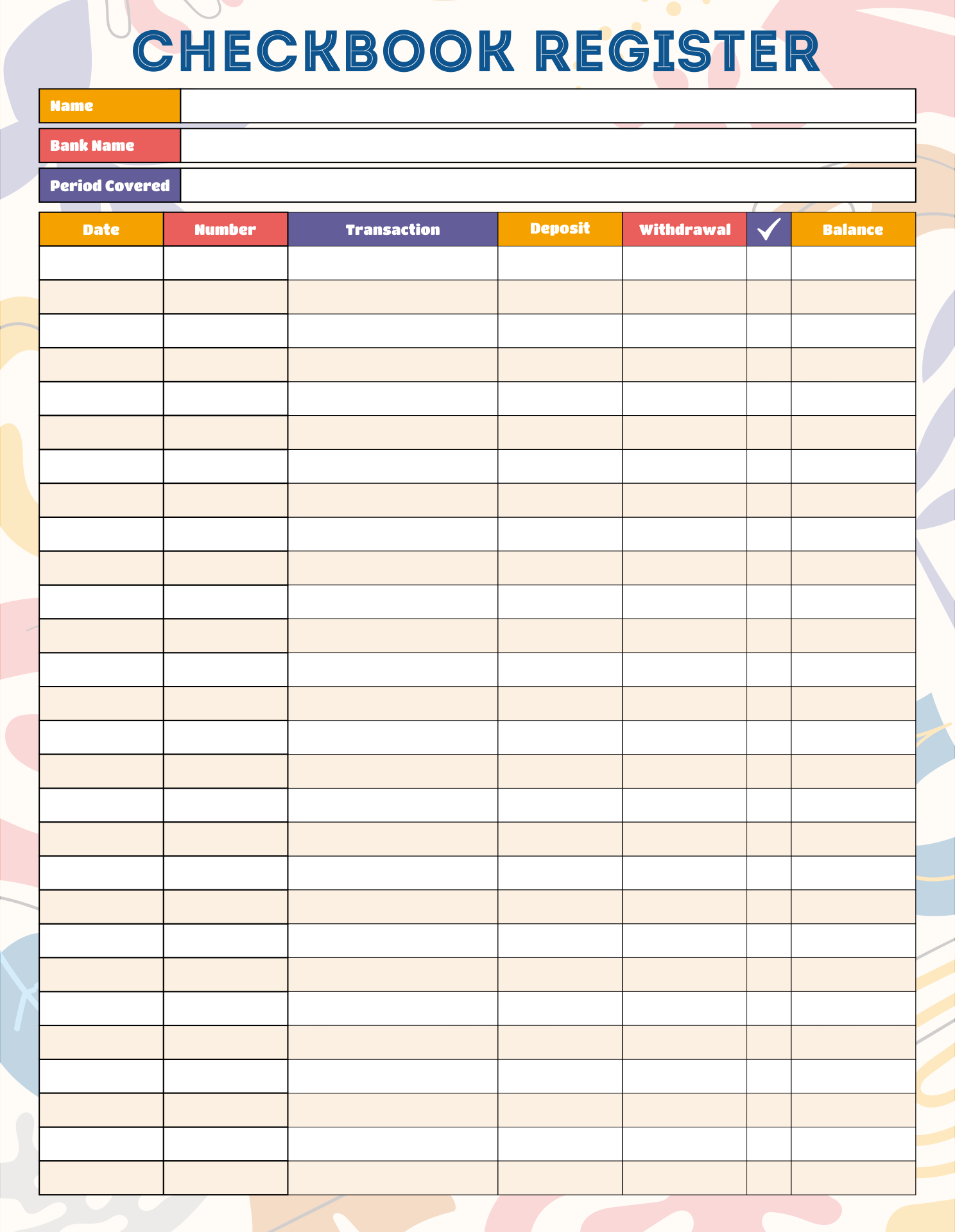 What are the reasons for using a check register?
Keep track of account activity with the use of a check register. Users can receive inaccurate information from the total balance even though they monitor your current account digitally.
In addition to often forgetting about transactions, banks can make errors. Therefore, for such reasons, you'll be helped as mentioned for the needs below:
Discover banking errors. They should be notified immediately because they are hardly in your favor.
Track down identity theft. In order to receive complete protection under American law, disclose anything you observe that you weren't expecting as soon as you can.
Prevent checks bounce. These are pricey and have a negative impact on your money.
Be aware of your financial limitations. You'll be able to find out whether it is necessary to deposit funds into your checking account in order to pay bills. By transferring money from your savings account to pay for impending costs, you may avoid paying overdraft penalties.
You should be aware of your debts. For the situation that you require payment documentation, keep a record of all your settled debts, their amounts, and the dates.
Observe the patterns in spending. You are compelled to monitor your spending and make the necessary adjustments as necessary when you physically record your spending.
Additionally, if you've missed past due checks or scheduled withdrawals, the account information you see online could not be accurate. Knowing how much money you actually have to spend is made easier.
Why maintaining a physical check register is beneficial for budgeting?
Many people find it helpful to physically record their spending in order to accurately depict their financial status. In order to keep this all together, you should be able to review your check ledger on a monthly basis and note the regular fees and expenses.
There are also other advantages to keeping track of your spending. You can develop more excellent financial practices, set and achieve long-term objectives, feel more self-assured and less anxious about money, and more with the support of this program.
Furthermore, you may start monitoring spending without purchasing pricey budgeting software if you'd like to give it a try. Using a straightforward spreadsheet, create your personalized budget to track your spending.
The amount that seemingly insignificant purchases may build up to over time may amaze you, along with how simple the process is to change your lifestyle and begin to put your money to good use for you.
Does having a physical check register make access easier?
While check registers are always available, banking systems sometimes malfunction. Additionally, getting them is simple. Check registers are usually provided without charge whenever you purchase checks from your bank. You may create your personal check registers completely free, as well as get them from office supplies or internet printers.
Emergency cash is a benefit of having a journal and checkbook. If you suddenly need money, all you have to do is write yourself a check, go to your neighborhood bank, and get cash. You may cash a statement without entering an ATM or swiping a debit card, and there are no additional costs involved.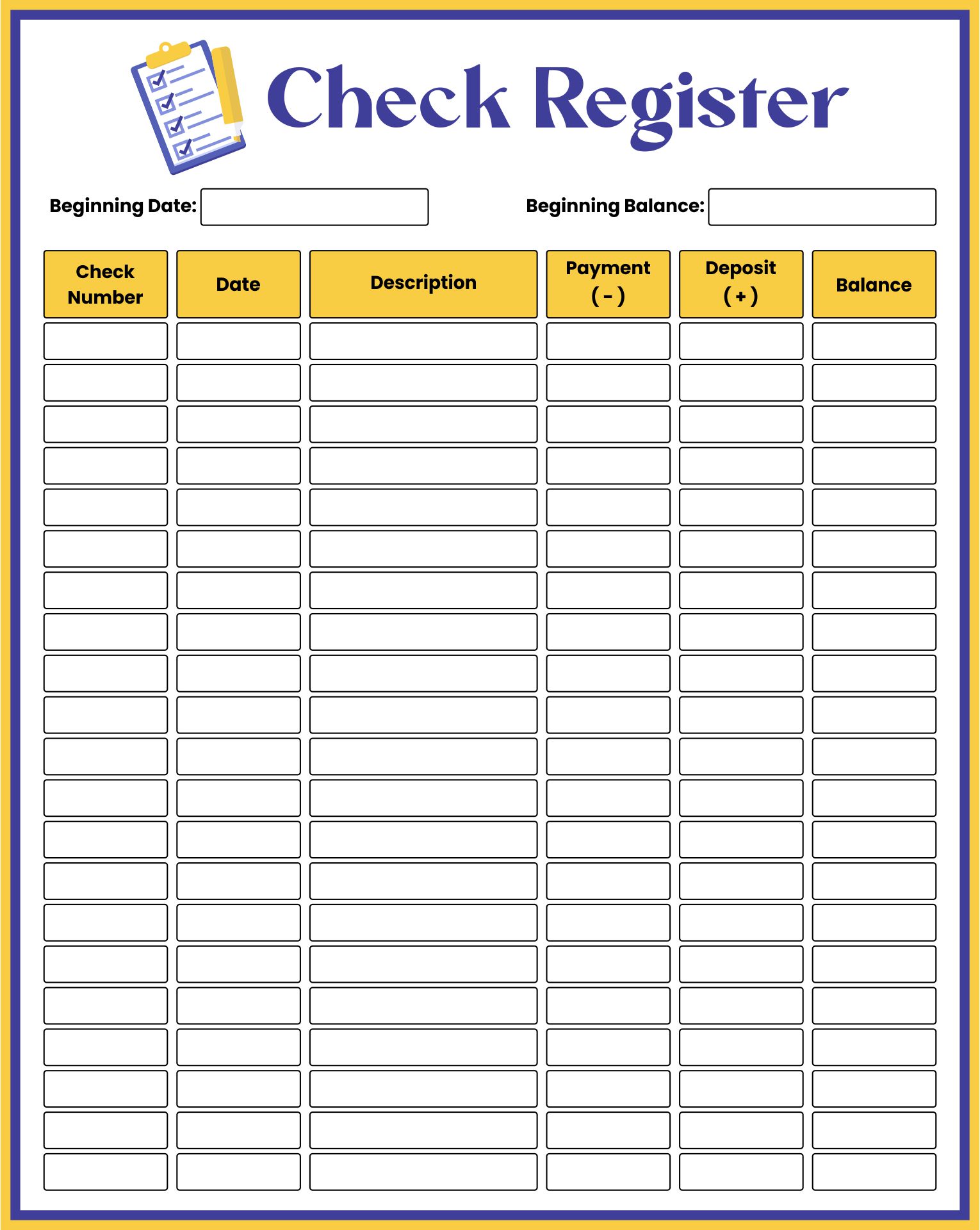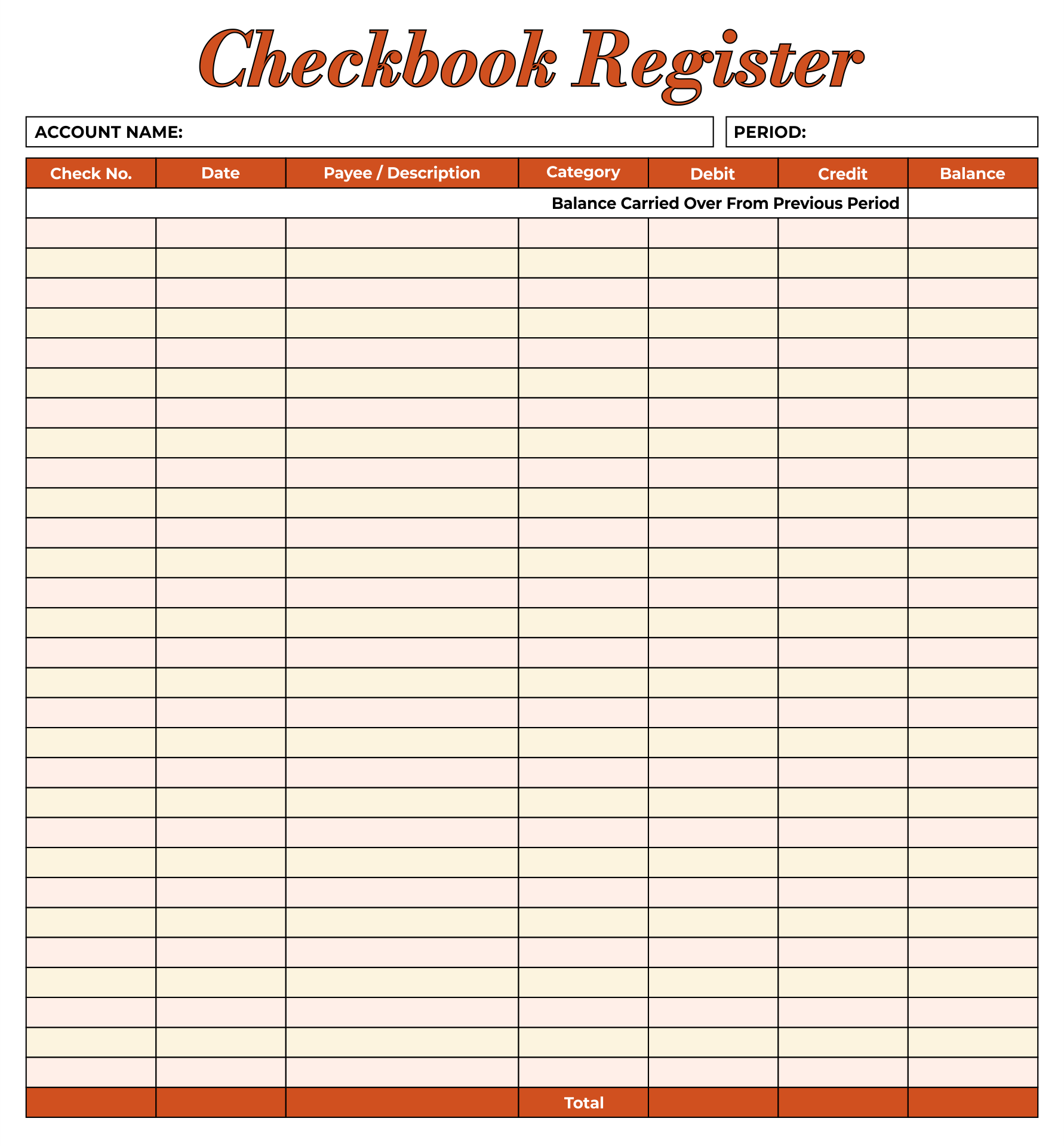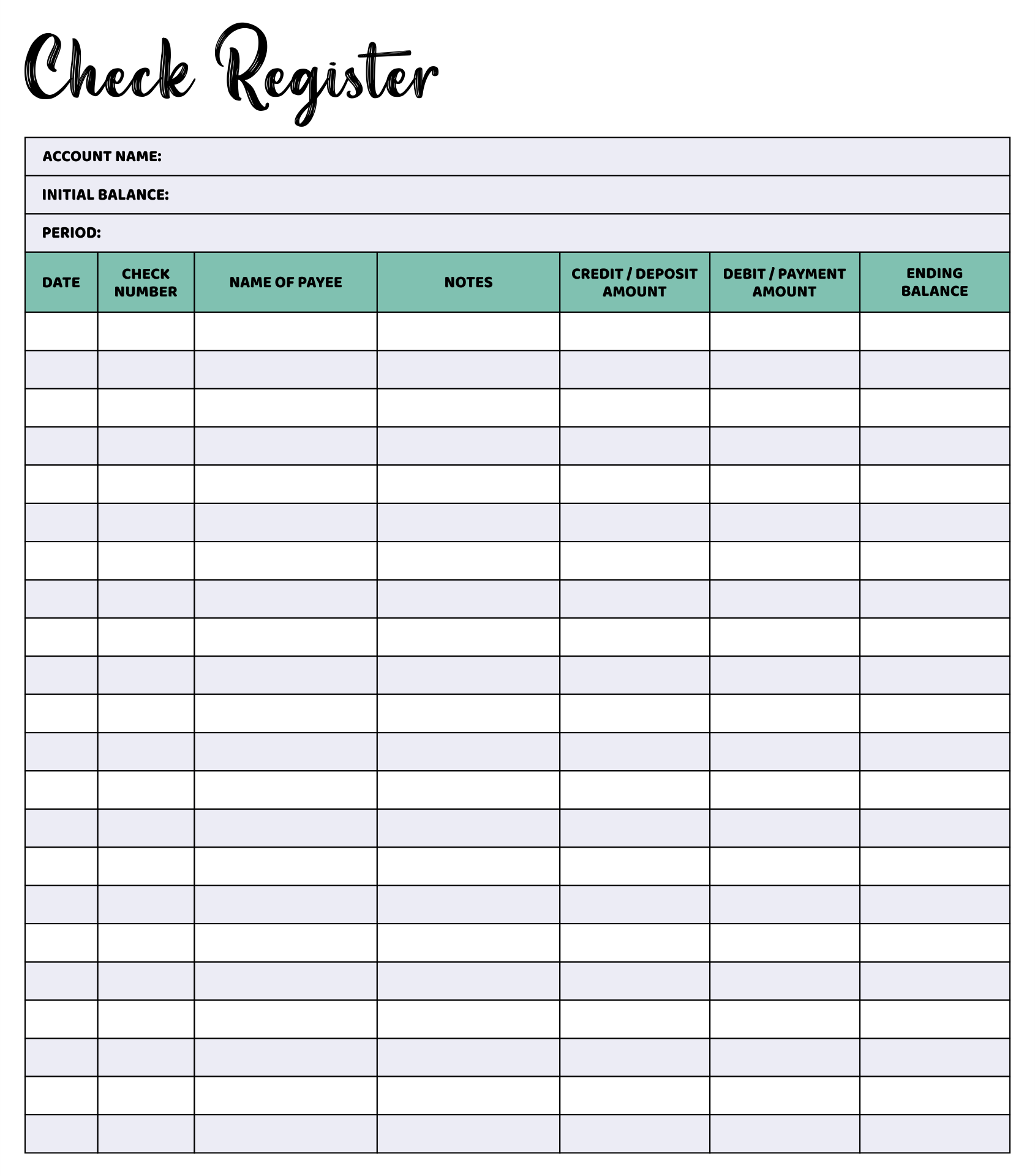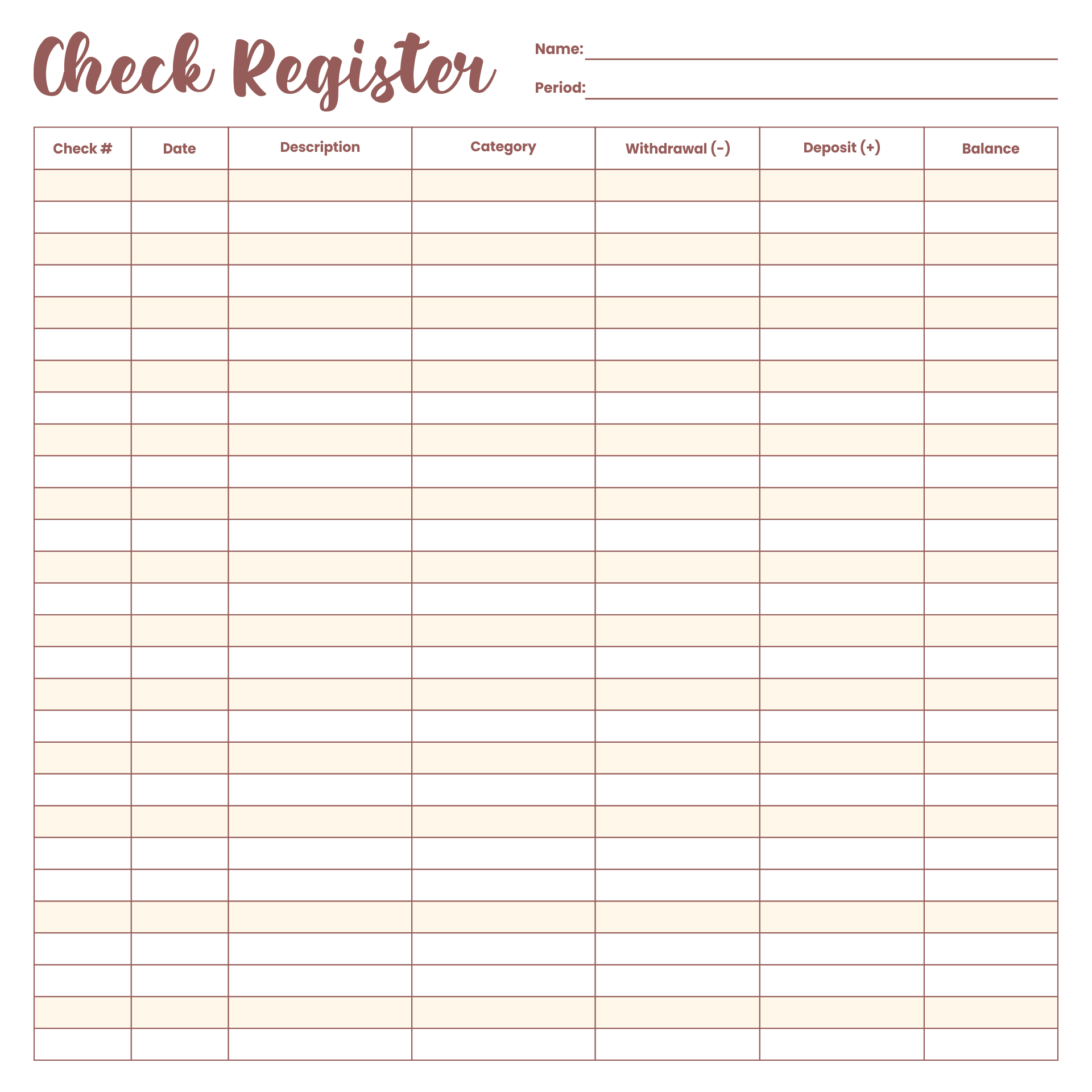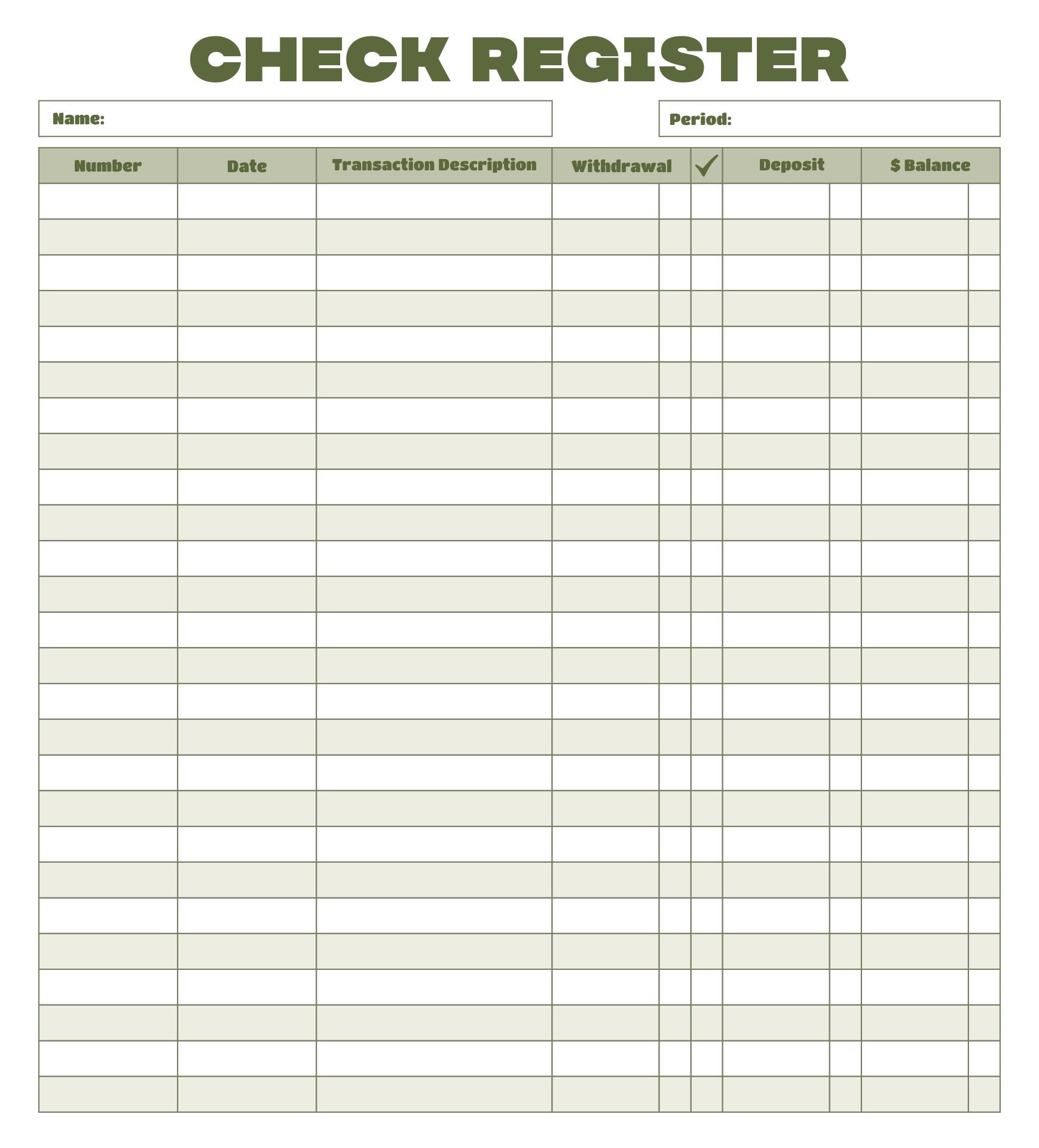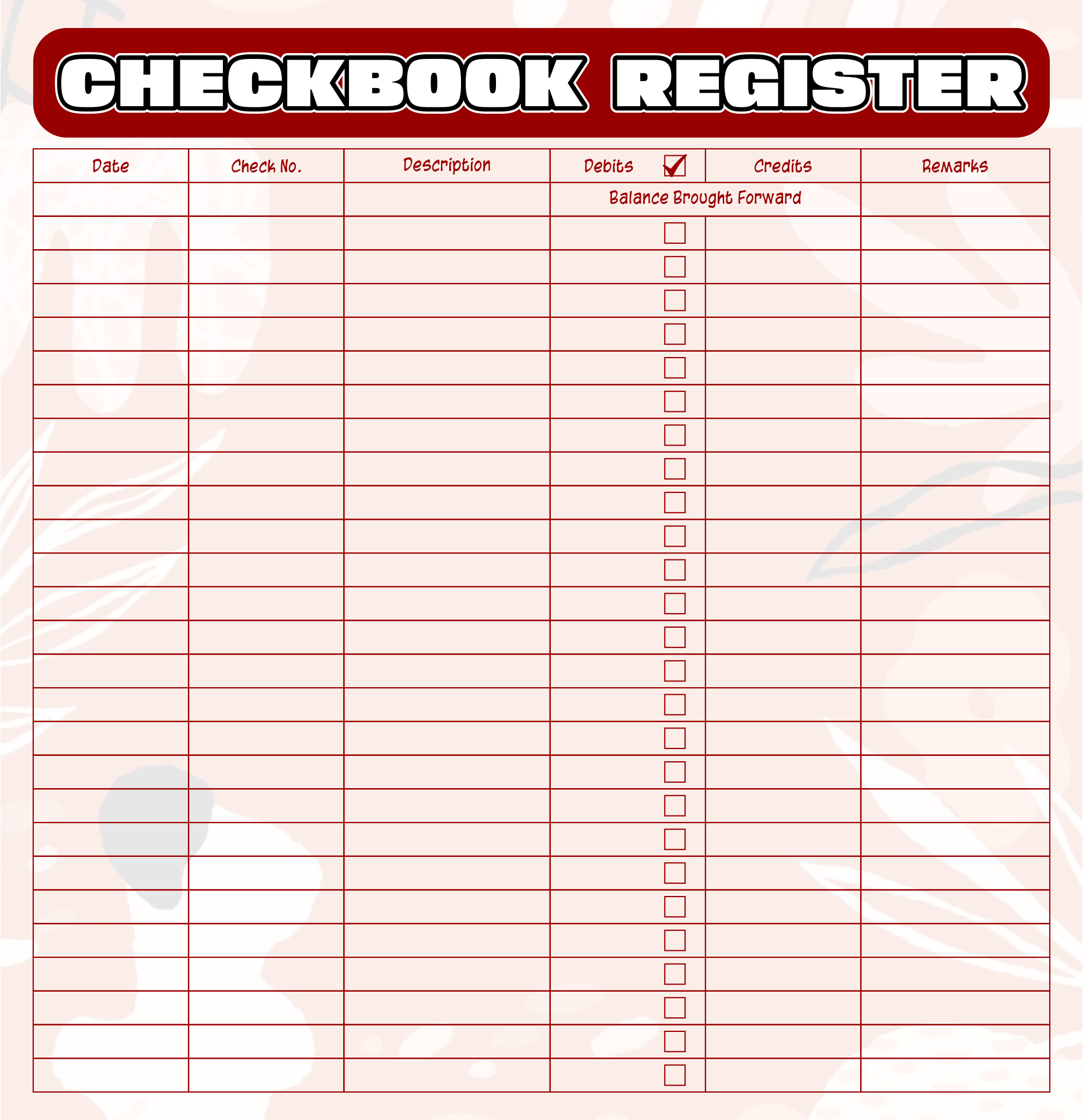 How long are checkbook registers need to be kept?
Check registers are incredibly small, and it's excellent if you want to keep track of your previous earnings and spending. Actually, you are free to keep them longer than it seems.
Checkbook records should be kept for at least a year to account for any "problems" that may happen and the possibility that certain checks may require some time to settle.
These files usually being kept to help you keep track of the income and outcome of your needs. With this, you will be able to keep some financial discipline.
What are the steps to take when your account doesn't balance?
The first thing first is that you need to check back to whether your account is already verified or not. As we all manage these days, some reports have updated regulations and so on. This also requires attention so your account will stay stable as it should.
Always check the record of your transaction. Some banks' systems can face error systems that cause some transactions to be missing. To prevent this, you can manage it by capturing your transactions (if you are using mobile banking) or record in a check journal.
Take help from compatible apps or a person to check. This will be a valuable point especially when you are working in a company. Lots of multiple errors might come the way.
Make sure you have recorded all the entries accurately. Sometimes often we can write things backward or slip another number while working. As an example, you write $65 for the payment but it actually spends only $56. You might be losing some focus while tracking, so make sure to check with your associates or with the banks especially when the goal is really odd.