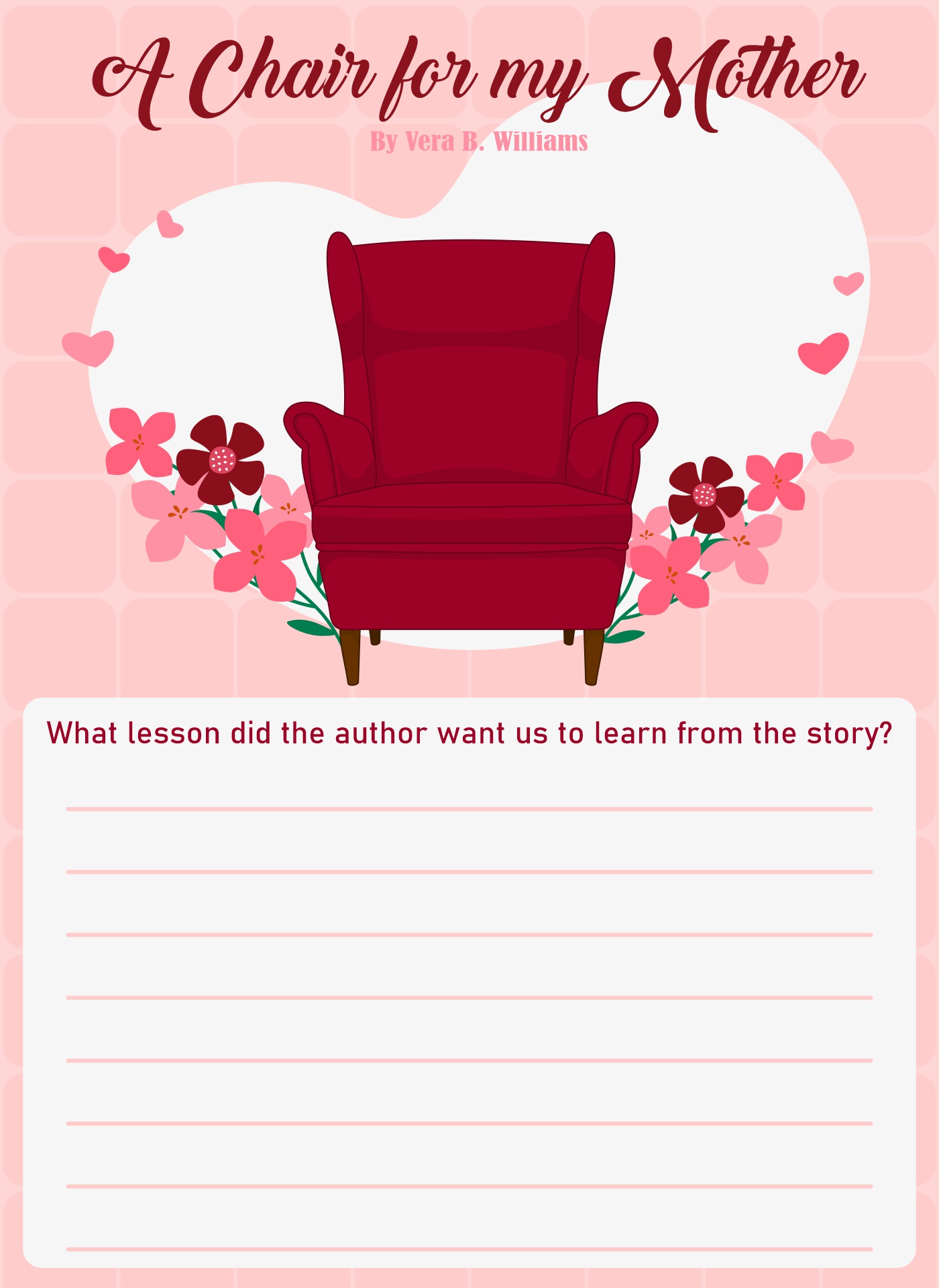 What are books that good for teaching kids about goals?
Kids should understand about motivating themselves to reach the goals they want. Even start with the small things to achieve, this skill would last until they grow up. If you consider books as the media to deliver this, some recommendations below might be great for you.
Whistle for Willie
It is such an adorable board book with a simple feature inside written by Ezra Jack Keats. The book represents the story of a boy named Peter who tries to learn how to whistle to call his dog, Willie. The small setting depicts the lesson that he finally nailed after some attempts. This clearly shows the kids to focus on their goal, no matter how small or big it is.
Squirrel's New Year's
The book was written by Pat Miller and illustrated by Kathi Ember delivers the story of a squirrel who asks other animals about their New Year resolution. This story can inspire the kids to have goals and even write their resolution during the New Year.
Salt in His Shoes
An illustrated book by Deloris Jordan presents the story of young age Michael Jordan. It shows his frustration with not being tall enough. The book might influence the kids to do hard work while pursuing their dream. It is such a perfect book for letting the kids dream and decides their big goals.
Who wrote A Chair for My Mother?
A Chair for My Mother is such a famous illustrated book for kids. It was written by Vera B. Williams. She was an American children's writer and illustrator and this book is known as her best work from her. It was originally published in 1982. The book's inscription was written to honor the memory of her mother. Let's go further for details!
It presents a heartwarming story from the first point of view of a little girl named Rosa. She amazes by her mother who works hard and brings the money to put into a large jar. Rosa then decided to do savings to buy a new comfortable chair because the old one was burned up in a fire.
After the jar is full, Rosa, her mother, and her grandma count all the money and bring it to the furniture shop. They all try many chairs until found the one that catches their attention. The chair with red and pink flowers becomes their choice. Later then, they are spending time sitting on their new chair.
It is such a wonderful story that teaches kids to set their goals and achieve them. It also includes the moral of the story to do fund to get what they want. No wonder this become a famous illustrated book and even received an award for it.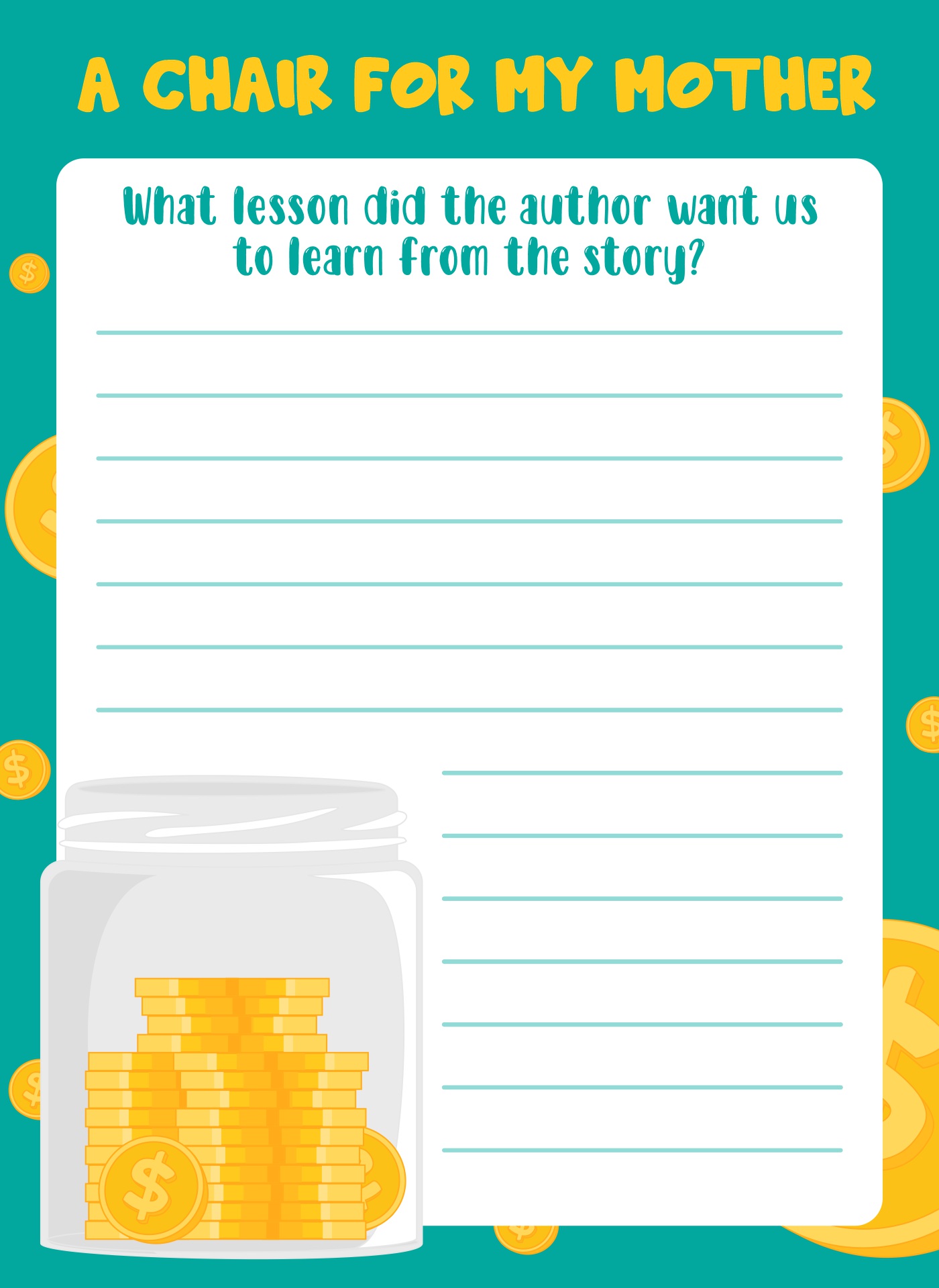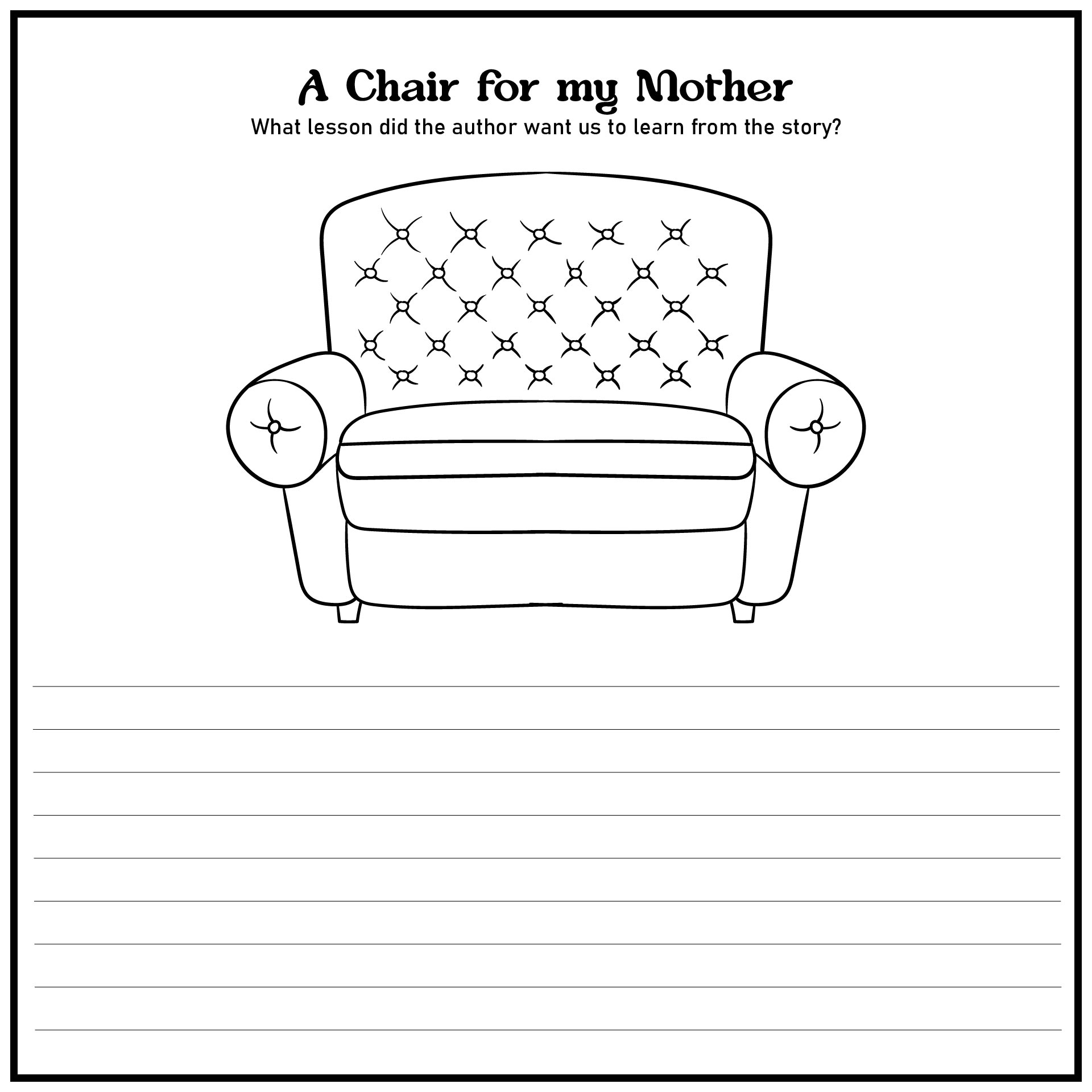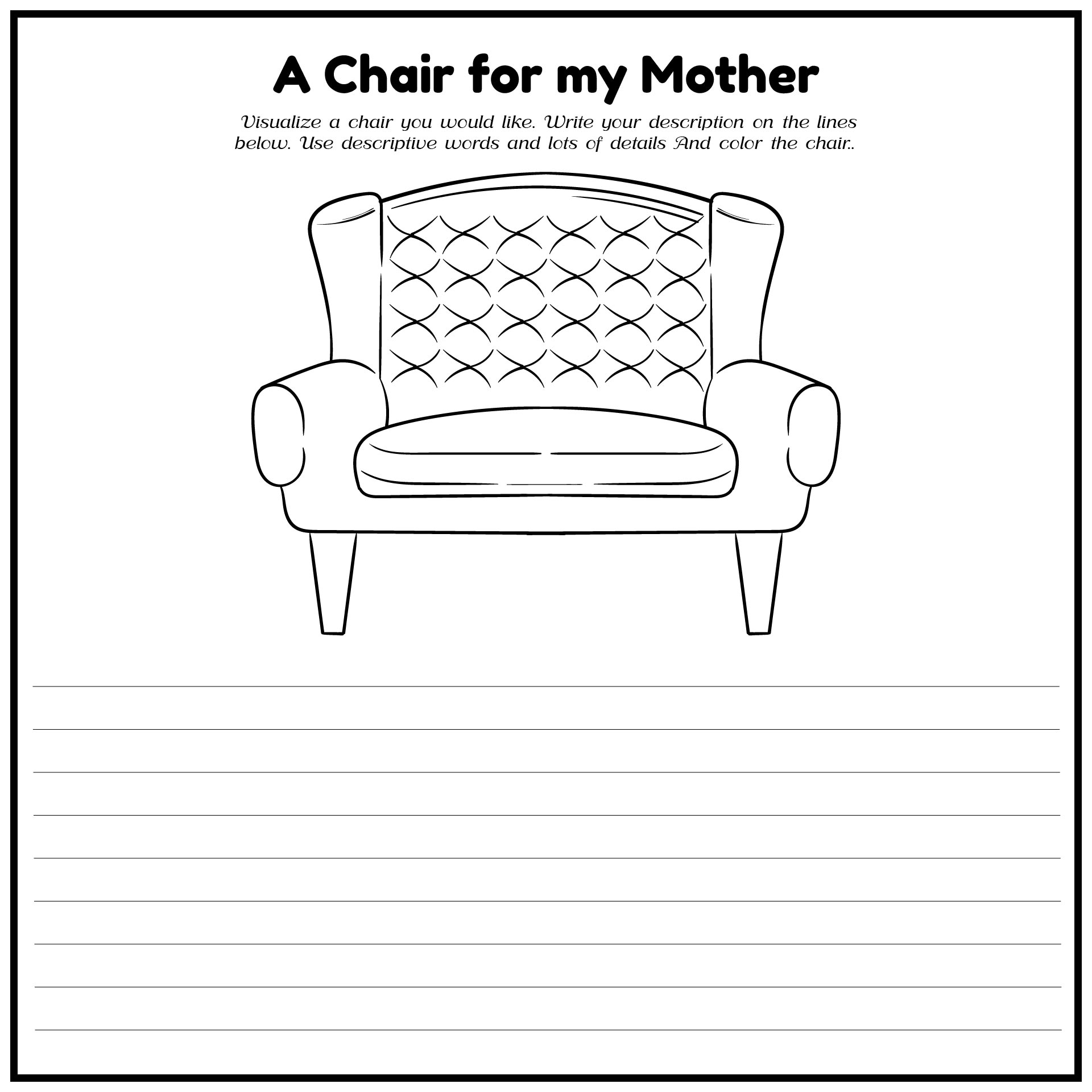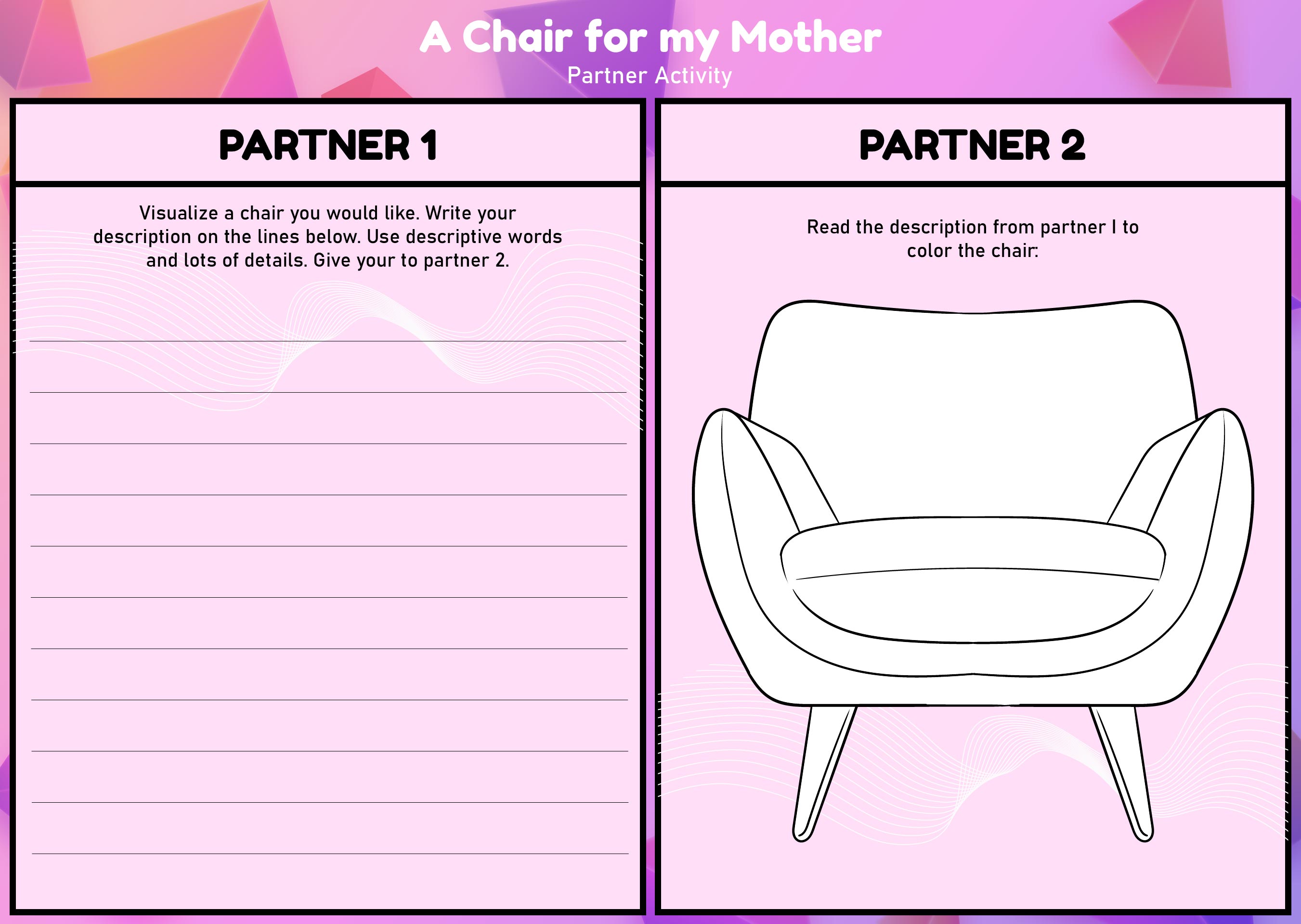 How do you set heartwarming activities for mother's day?
Mother's Day is widely observed in some countries every 12th of May. While having this opportunity to celebrate the day, you can arrange anything to make the mother feel appreciated by every person at home. Therefore, applying some activities for kids to do would be awesome.
Let the kids make handmade decorations for mom
The thing such as a natural wreath with flowers in it would be such a beautiful door decoration. Let your kids do this and place it by themselves. Don't forget to attach the sign that delivers the love for mom.
Allow mom to be free from duty
Mom's routine is kinda really exhausting. Therefore, off from this would make her happiest. Participate in your kids to help you in taking care of the house and do the cooking stuff while letting her relax just lay on the sofa.
A day for massage and treatment
It would be a huge gift for her to receive. Indeed, she will love it a lot. Book the massage and treatment long ago before the day. Let her relax and feel pretty after this.
What are the lessons from A Chair for My Mother?
If you just considering A Chair for My Mother book as the one you choose for your kids, you might still wonder about the content. Reading the social studies activities and the life lesson from the story might convince you to have one.
The family lesson in this book is awesome. It shows that the extended family helps them a lot. It depicts the grandpa who shares the rug, the cousin who brought a stuffed bear, the aunty that constructs the curtains, and more.
Funding is also highlighted in this story. It delivers how a little girl and other family members save money for buying a new chair after the old one gets burned. Saving money is such a great habit to build in kids.
Being charitable is shown in the pics where the cousins shared her stuffed bear and share with the little girl. Let your kids understand that being nice and helpful is a must. You can train kids by donating to charity during the holiday season.