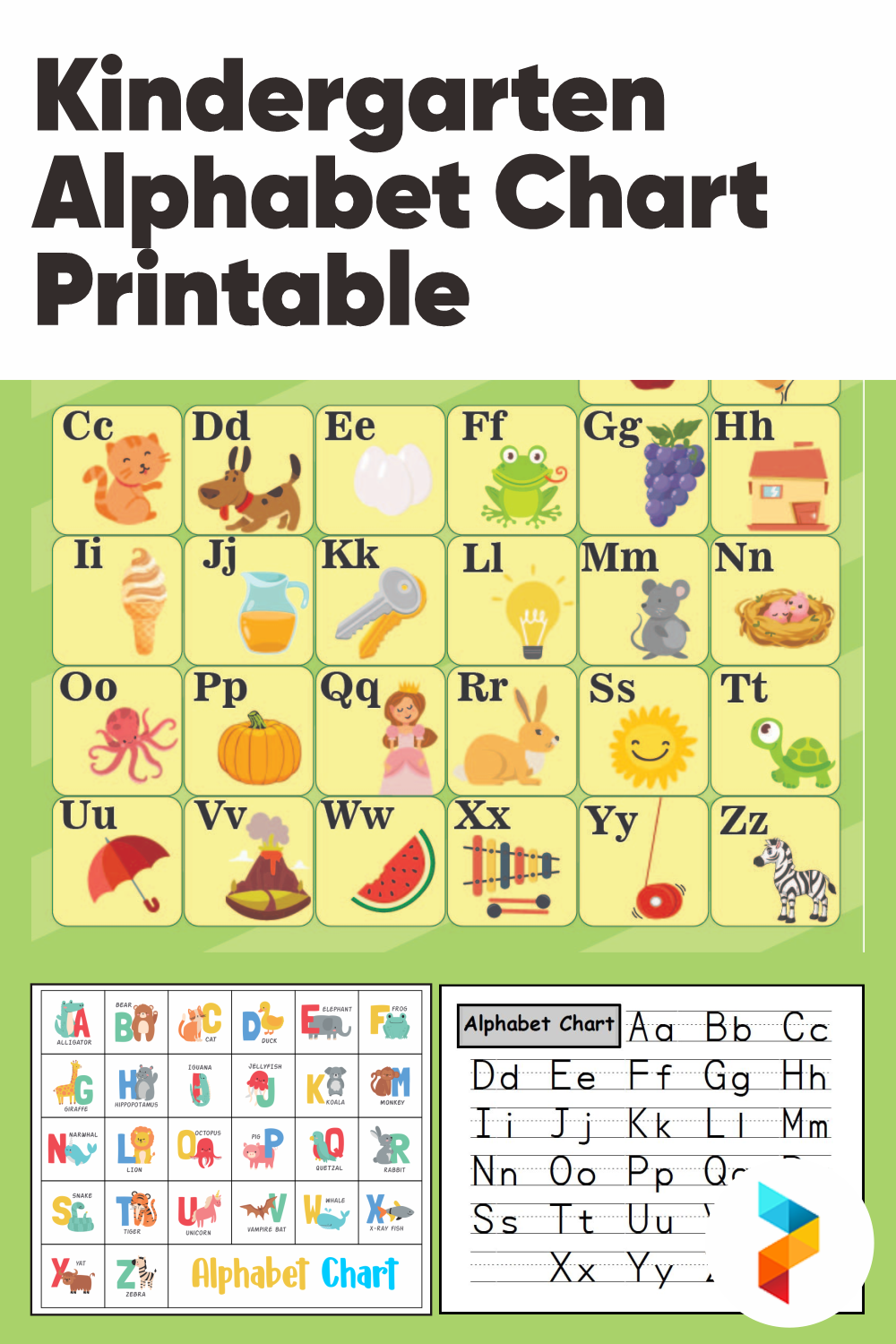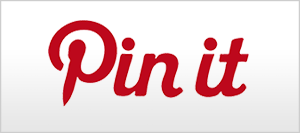 Kindergarten Alphabet Chart Printable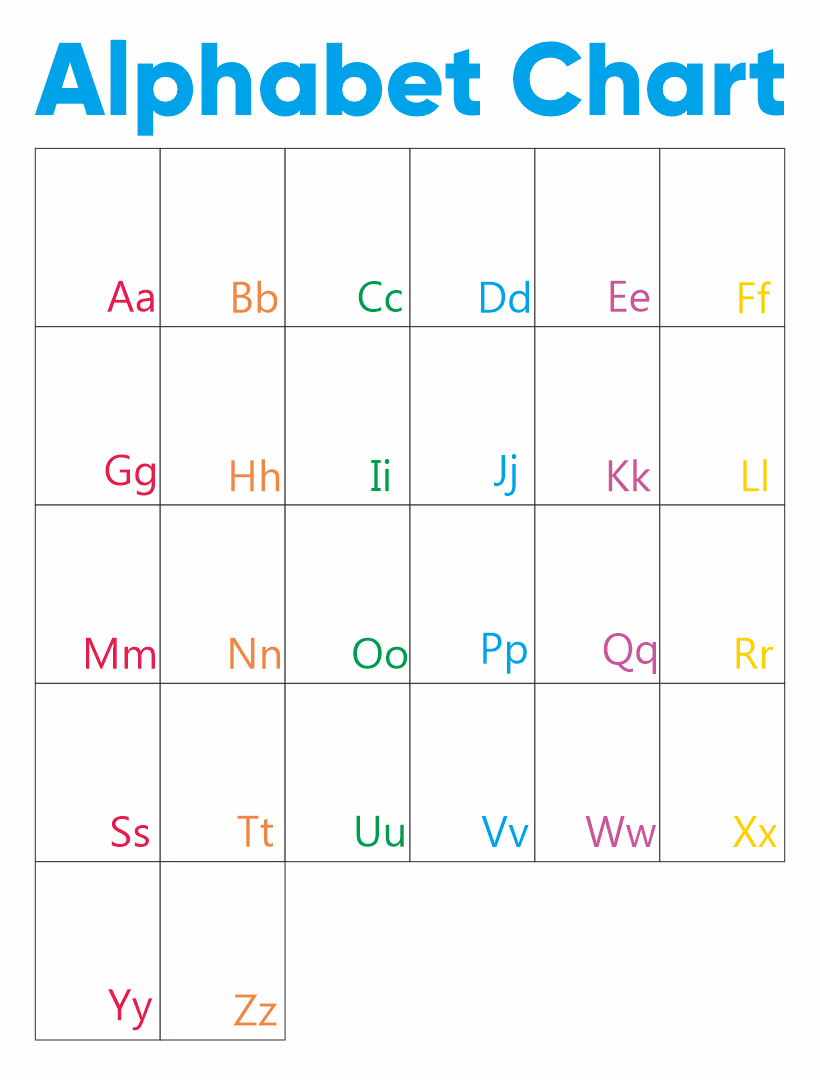 What are The Simple Ways to Learn Alphabet Using Chart?
The alphabet is a crucial building block for reading and linguistic abilities for kindergarten students. The arrangement and forms of the letters may be learned and practiced easily and effectively by using a chart.
Play games, sing along, and engage in other entertaining activities to make learning the alphabet fun. You'll soon become adept at identifying and utilizing the alphabet's letters with regular practice.
Steps to follow:
Obtain an alphabet chart: You can construct your own alphabet chart, purchase one online, or discover one in instructional literature. The alphabet's uppercase and lowercase letters should be shown on the chart in a legible and obvious manner.


Get acquainted with the graph: Take a few seconds to study the chart and become acquainted with the letter arrangement and look. Examine how each letter is written and spoken.


Trace the letter: On the chart, trace the letter using your finger or a pen. Observe the direction and curves as you closely follow the lines. This improves letter formation and muscle memory.


Repeat and recite: While looking at the chart, practice saying the letter aloud several times. Memorization and auditory learning are both aided by this repetition.


Go to the following letter: Move on to the alphabet's following letter. Recite the letter while pointing, tracing, and doing so again.


Continue with the letters of the alphabet: Repeat the process for each subsequent letter of the alphabet. Before moving on to the next letter, take your time and make sure you understand and recognize each one.


Review and reinforce: After you've finished the alphabet chart, go back and review the letters you've learned. Point to different letters at random and try to identify and name them.


Practice writing: Write the letters out on a separate piece of paper to practice writing them. Uppercase letters should come first, followed by lowercase. Try to as closely resemble each letter's form and shape as you can.


Expand your learning: Start exploring letter sounds, word formation, and basic phonics as you become more familiar with the alphabet. Use the chart as a guide to practice spelling simple words or identifying the first letters of objects in your environment.
How to Make Alphabet Learning Interactive and Engaging?
Making learning the alphabet fun and interactive for children might help them stay focused and enjoy the process. Remember to adapt the exercises to the children's ages and interests, and to provide positive reinforcement and encouragement throughout the learning process. Children are more likely to establish a good foundation in literacy abilities while having fun if the alphabet learning experience is interactive and engaging.
Set up an alphabet-themed scavenger hunt for youngsters, where they must find items in the house or classroom that begin with each letter. To create sensory experiences relating to the alphabet, use a variety of materials and textures.
Encourage kids to make letter crafts using a variety of supplies such as craft sticks, glue, glitter, or construction paper. They may create collages, letter mobiles, or even letter-shaped playdough. This practical exercise encourages imagination while reinforcing letter identification.
Include games and puzzles made exclusively for learning the alphabet. Matching games, alphabet bingo, and alphabet puzzles are all fantastic choices. These activities make learning more enjoyable and interactive for youngsters, encouraging them to actively engage and develop their letter abilities.
Introduce children to pleasant alphabet rhymes or songs to aid with their memory of the letters' sounds and sequence. Together, recite or sing these songs, focusing on the letter sounds and pointing to the appropriate letters on a poster or alphabet chart to demonstrate the letters.
Children should read alphabet-themed novels or stories that focus on the letters, their sounds, and associated words. To make the reading experience more interactive, look for books with interesting images and interactive aspects, such as lift-the-flap books or touch-and-feel books.
Use interactive online games, instructional applications, or websites that provide alphabet learning exercises. To involve kids in the learning process, many of these materials include animations, sound effects, and interactive features. However, it's crucial to strike a balance between screen time and other hands-on pursuits.
Plan field visits to locations where kids may engage and observe the alphabet in actual settings. To introduce kids to letters and their useful applications in the real world, consider taking them to a library, a sign-making studio, or a print shop.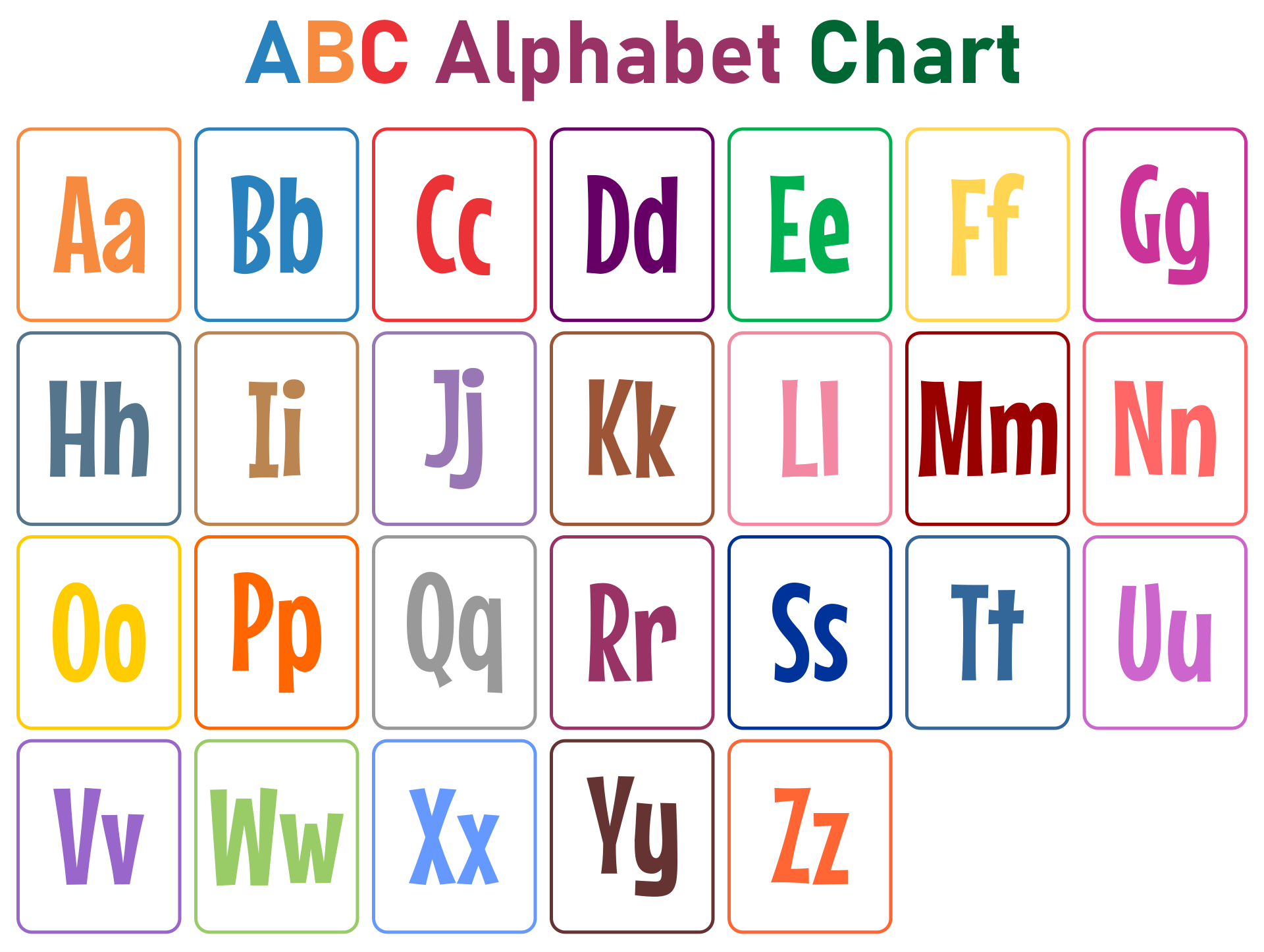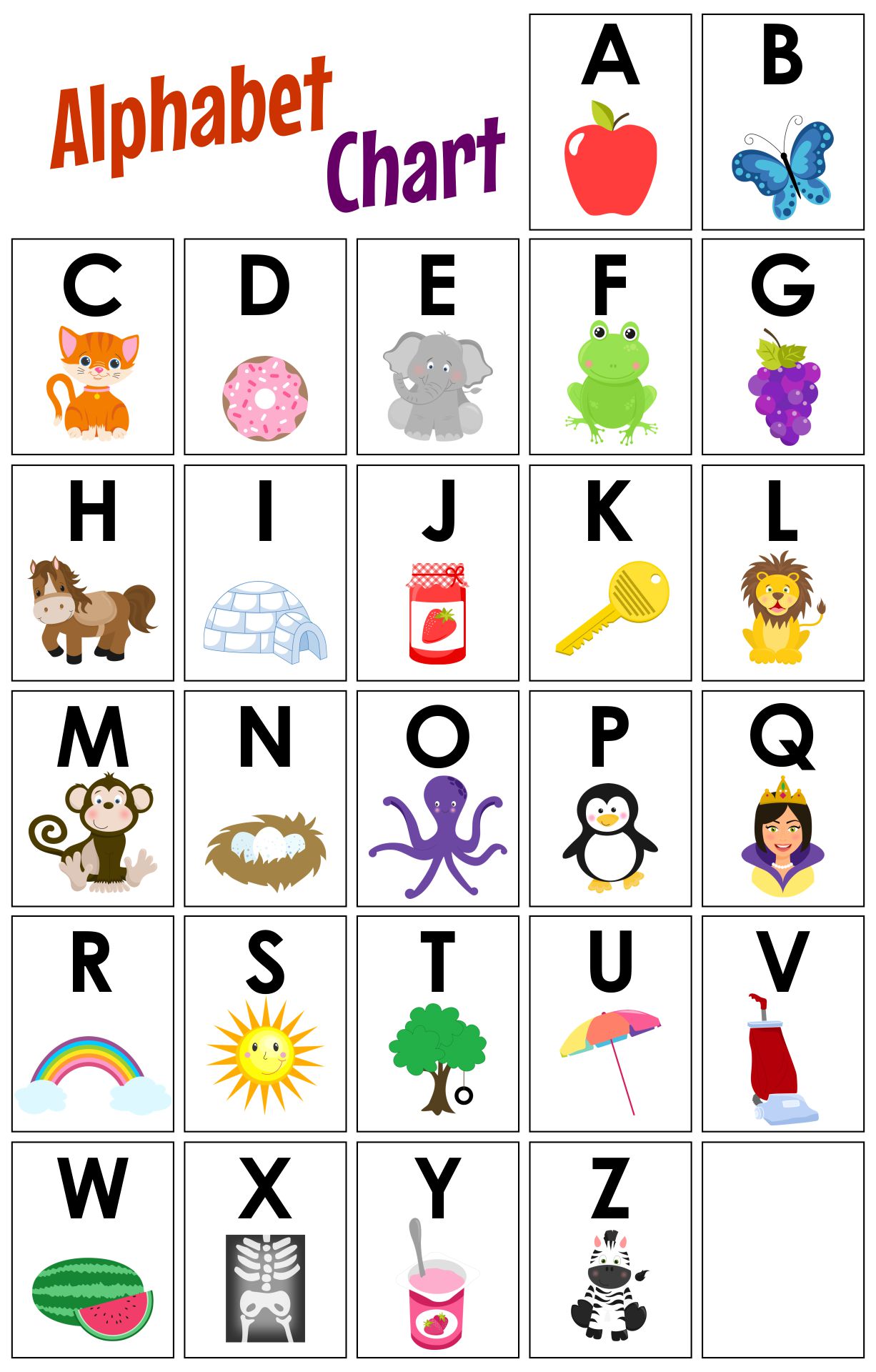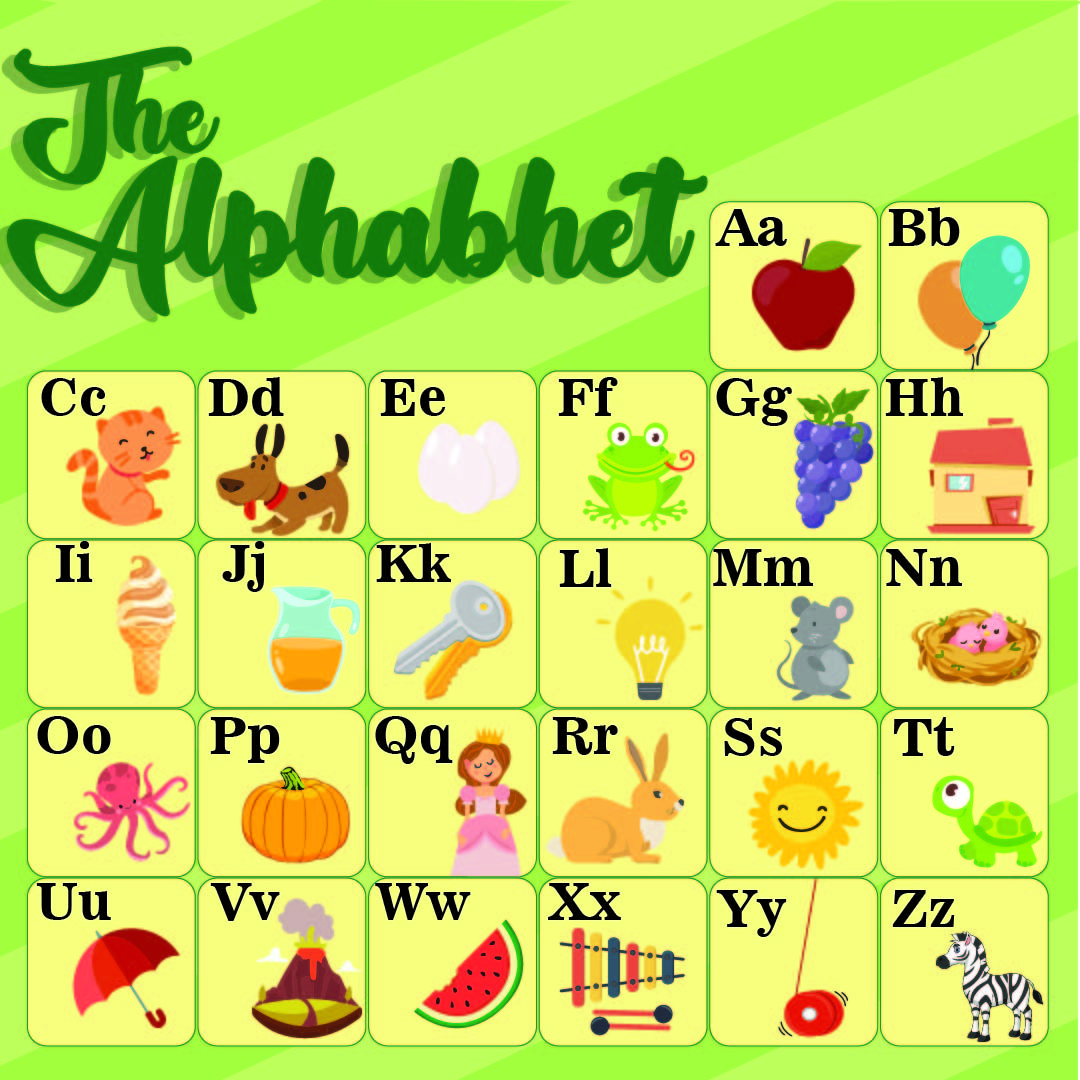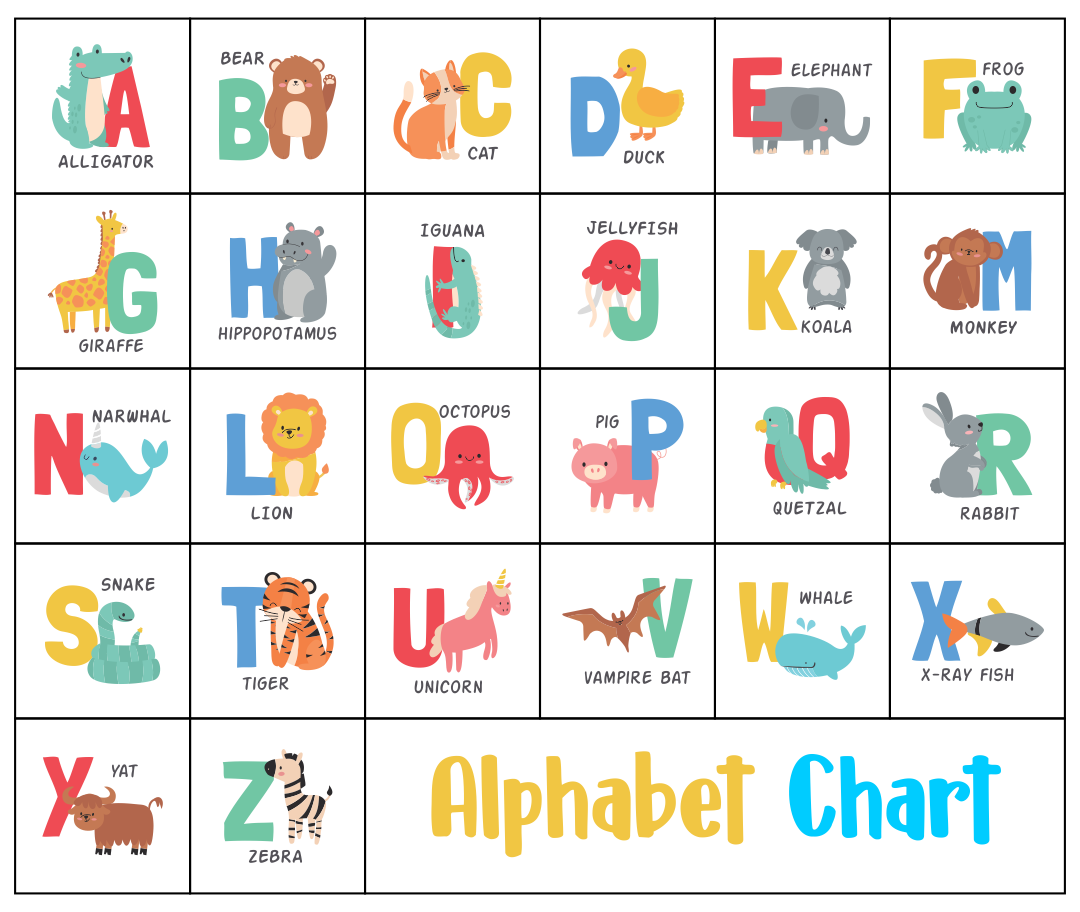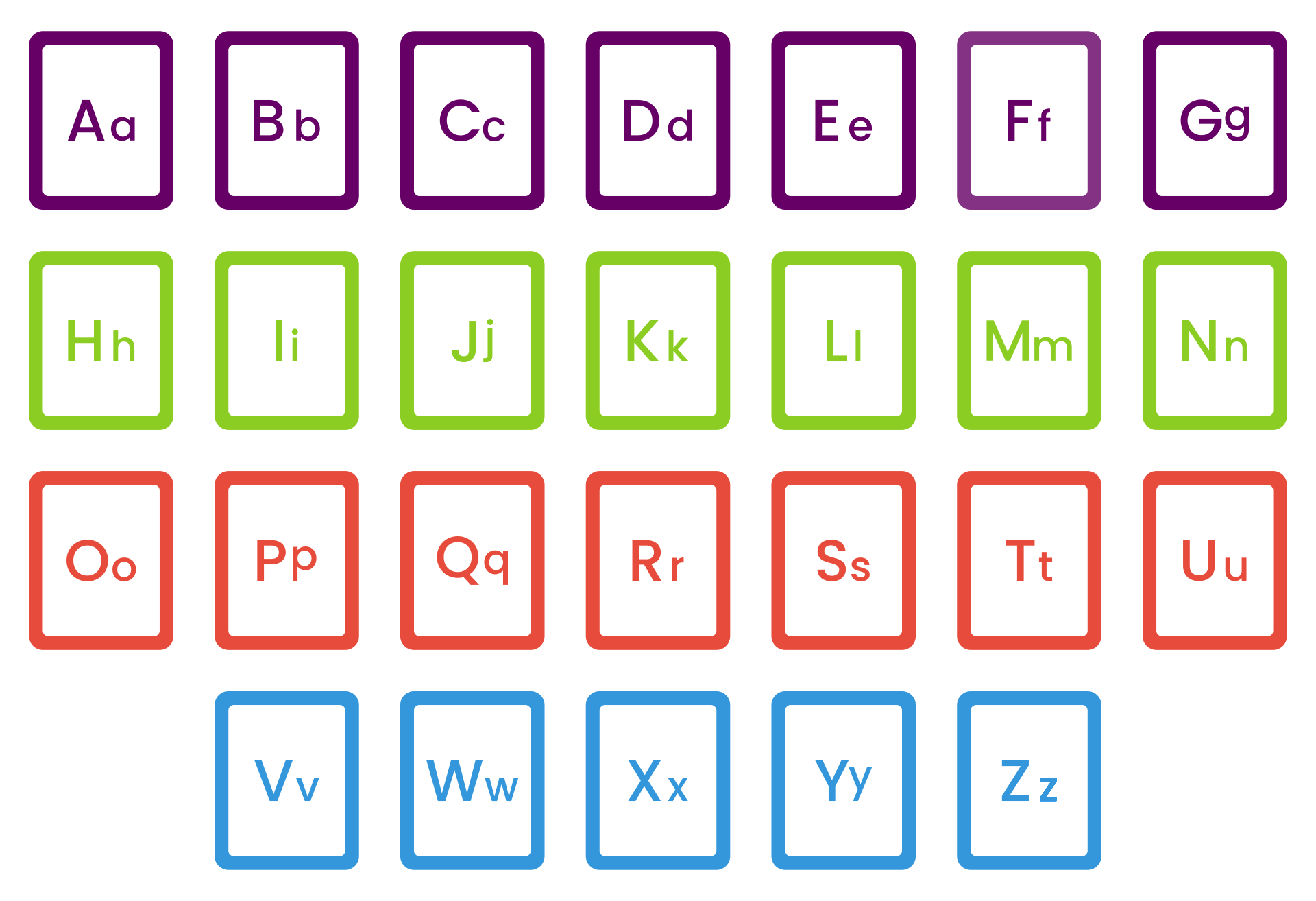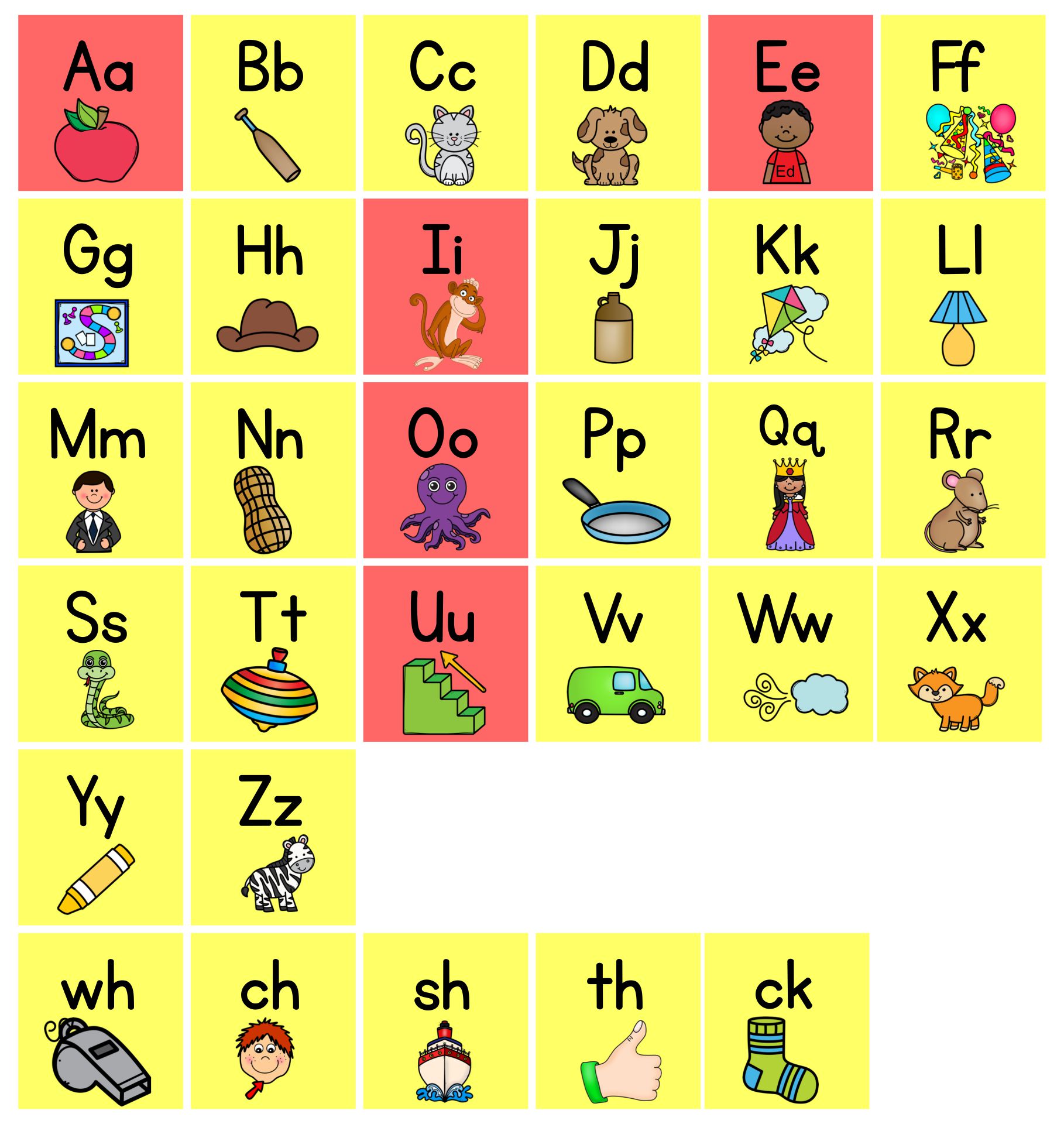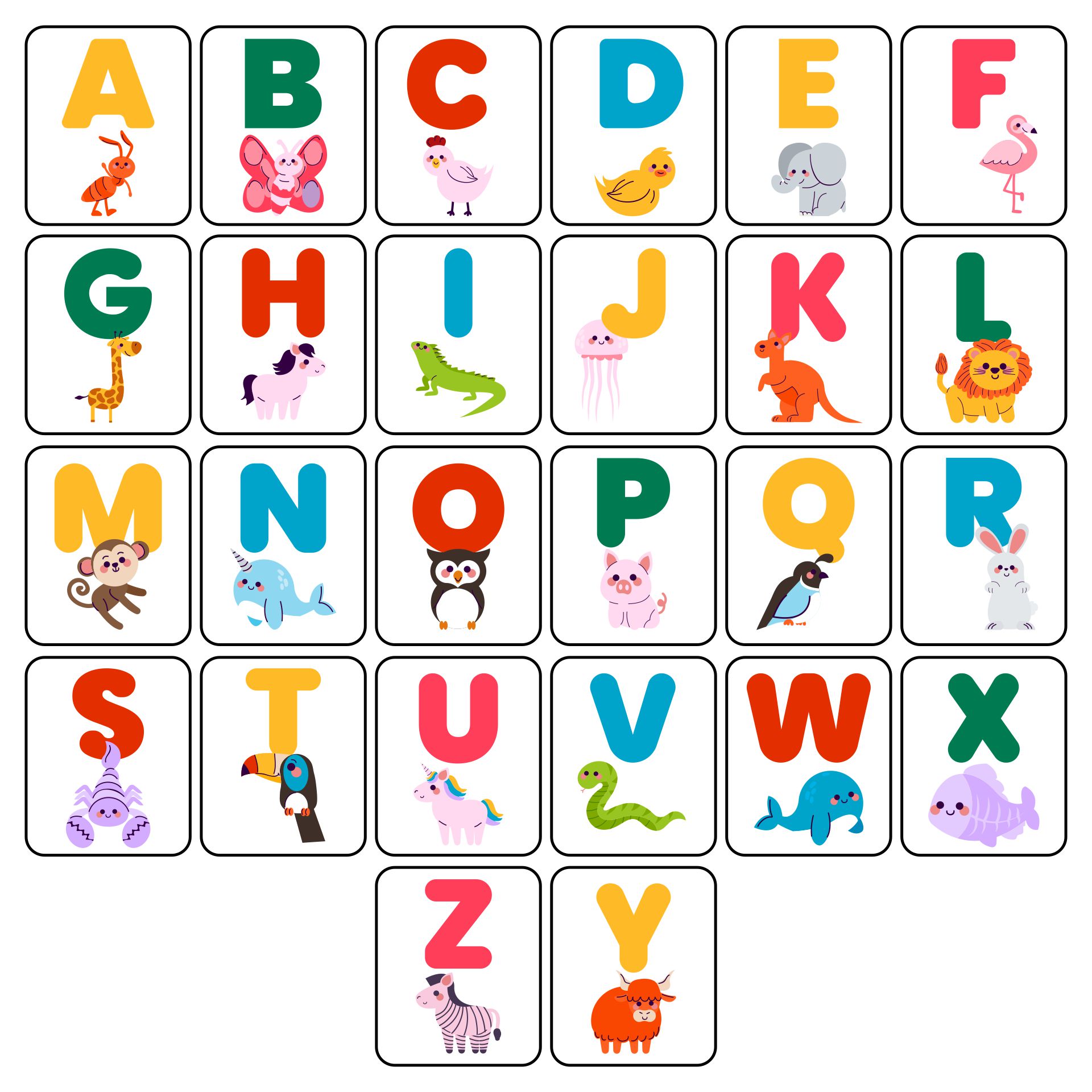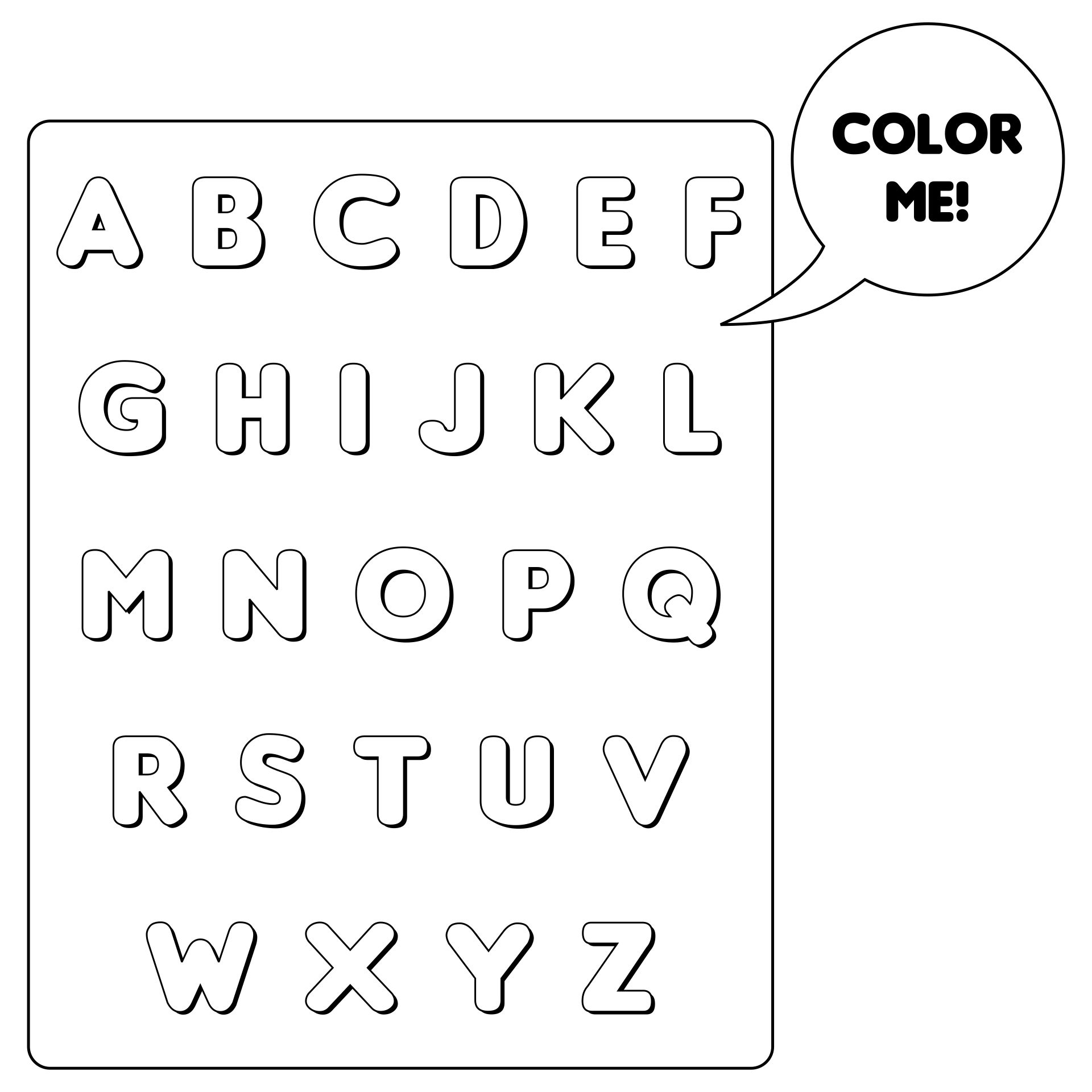 Let's Address the Challenge!
Overcoming these problems requires patience, consistency, and a supportive learning environment. Children may acquire a good foundation in letter recognition and phonics abilities by giving a variety of activities, reinforcement, and customized attention.
Recognition, sound, and order
Some kids could find it difficult to distinguish between letters that seem the same, especially lowercase letters with similar forms. To improve their visual and tactile memory, engage them in multimodal activities like tracing letters in sand, clay, or shaving cream. Give them a lot of exposure to activities, novels, and alphabet charts that encourage letter identification.
Children may find it difficult to comprehend and connect letter sounds to the corresponding letters. Include phonics-based exercises and games that emphasize the link between letters and sounds. By introducing easy word-building tasks utilizing well-known letters, students may practice letter sounds in the context of words.
For some kids, it might be difficult to recall the alphabet's letter order. Use alphabet chants or songs that stress the letters' logical sequence. Play games or activities that require you to arrange letter cards or blocks in the proper order.
---
More printable images tagged with: