Hello, 4th students! Have you ever wondered why certain words appear to be more difficult to read than others? That's when "sight words" come in handy! Sight words are words that we can recognize merely by looking at them.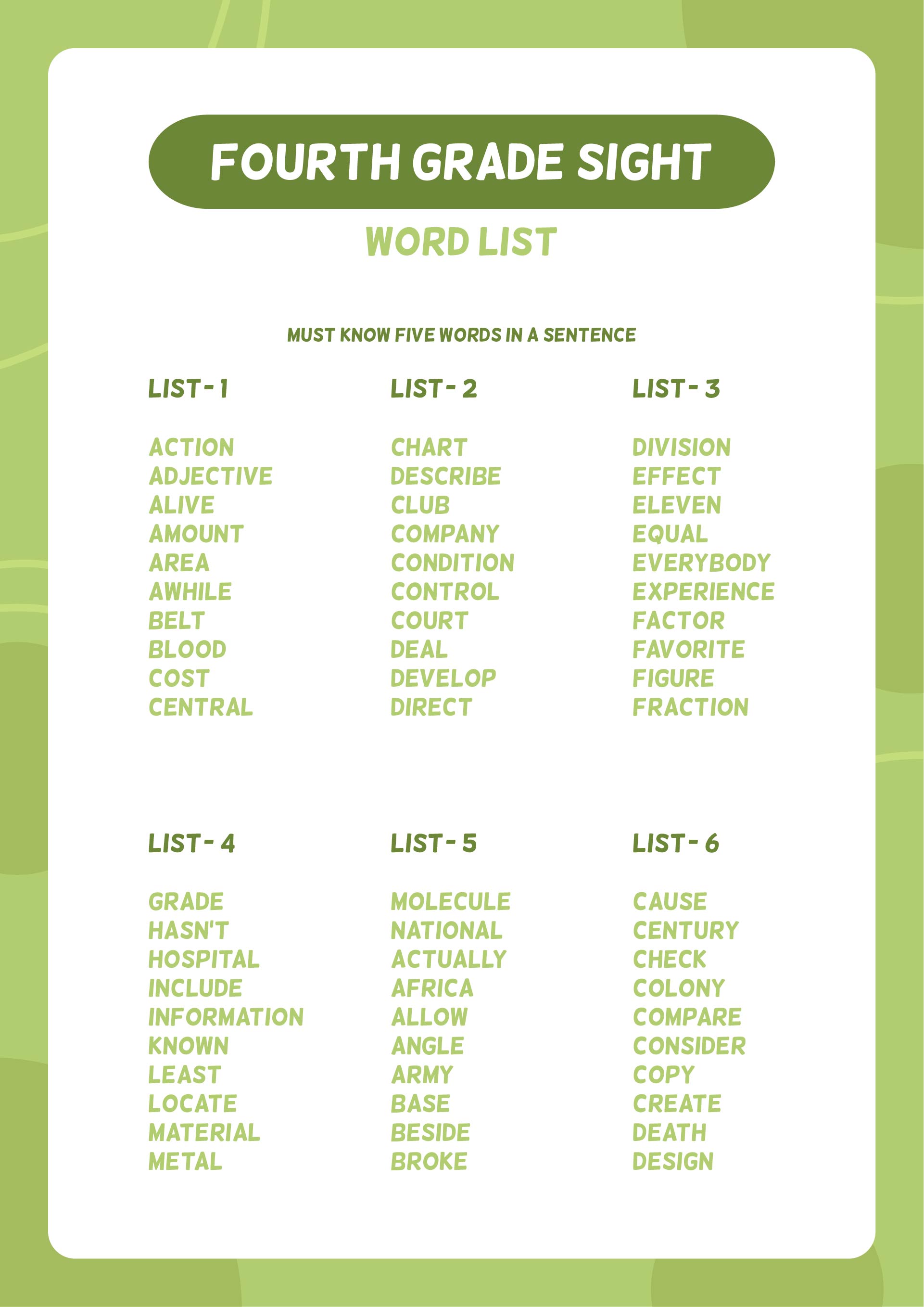 What are Sight Words for 4th Graders?
Hello, 4th students! Have you ever wondered why certain words appear to be more difficult to read than others? That's when "sight words" come in handy! Sight words are words that we can recognize merely by looking at them. They're like the rock stars of reading since they appear all the time in books, novels, and even online content.
Consider having a secret code that enables you to read extremely rapidly. In fact, sight words are just that! Despite the fact that they may not always adhere to the standard phonics and spelling norms, some words are so often used that it is crucial to memorize them by heart. Consider these the foundational elements of reading. Understanding sight words will help you read more easily and comprehend tales more fully.
Sight words are familiar faces that we encounter frequently. Sight words include words like "the," "and," "is," "was," and "you." They function somewhat like the adhesive that binds sentences together. Your brain instantly interprets them when you see them, making reading more fluid and escalate your reading experiences more enjoyable.
Why don't these words adhere to the rules, you might be asking. That is due to the fact that English can occasionally be a difficult language. Some words don't always follow the rules we are taught when learning how to read because they have their own special way of being spelled or pronounced.
It's not necessary to sound out sight words as you may with other words when learning them. Instead, you should commit them to memory so thoroughly that you can instantly recognize them. Consider how easily you can recognize your best friend's face; you don't have to think about it. This is how sight words function. You'll remember them better the more times you read them.
Creating a positive and engaging learning environment
Playing games is a fun method to learn sight words. Imagine making education an enjoyable adventure! "Sight Word Bingo" is a game you can play with your loved ones or pals. You can check off sight words as you see them on your bingo card. Bingo! is shouted and the one who has a line of words with marks next to them wins. You will learn the sight words like the back of your hand and learning will become fun.
You'll notice these particular terms more and more as you read more books and stories. You'll start seeing them everywhere - in comic books, periodicals, and even on cereal boxes! The more you see them, the more you'll recognize them. It's like memorizing your favorite song's words without even trying.
So, 4th graders, remember that sight words are the reading superstars. They are the words you know by heart, and they make reading easier and more enjoyable. It may take some practice to master them, but once you do, you'll be reading like a pro. Keep your eyes peeled for those sight words, and you'll be reading all kinds of cool stuff in no time!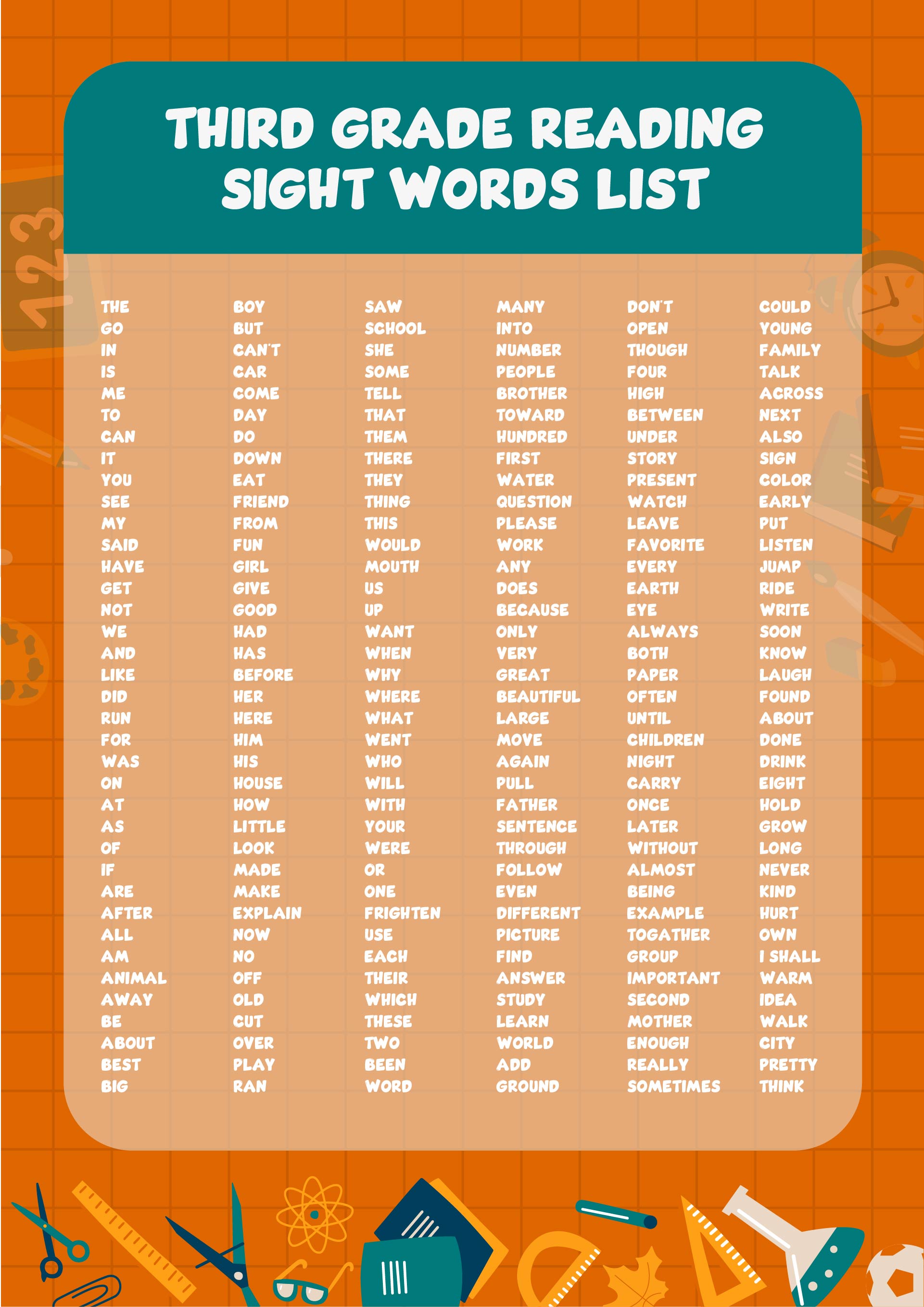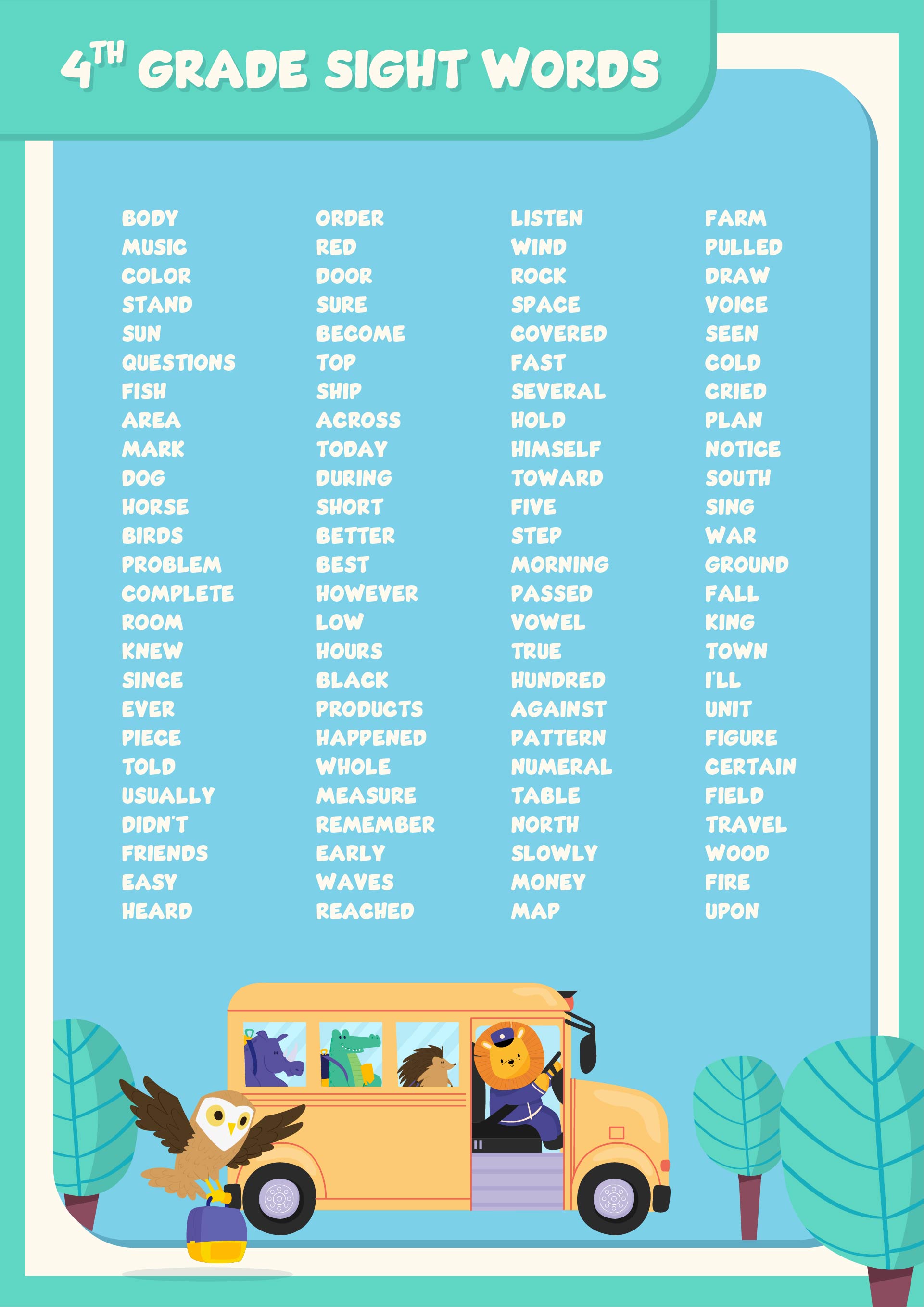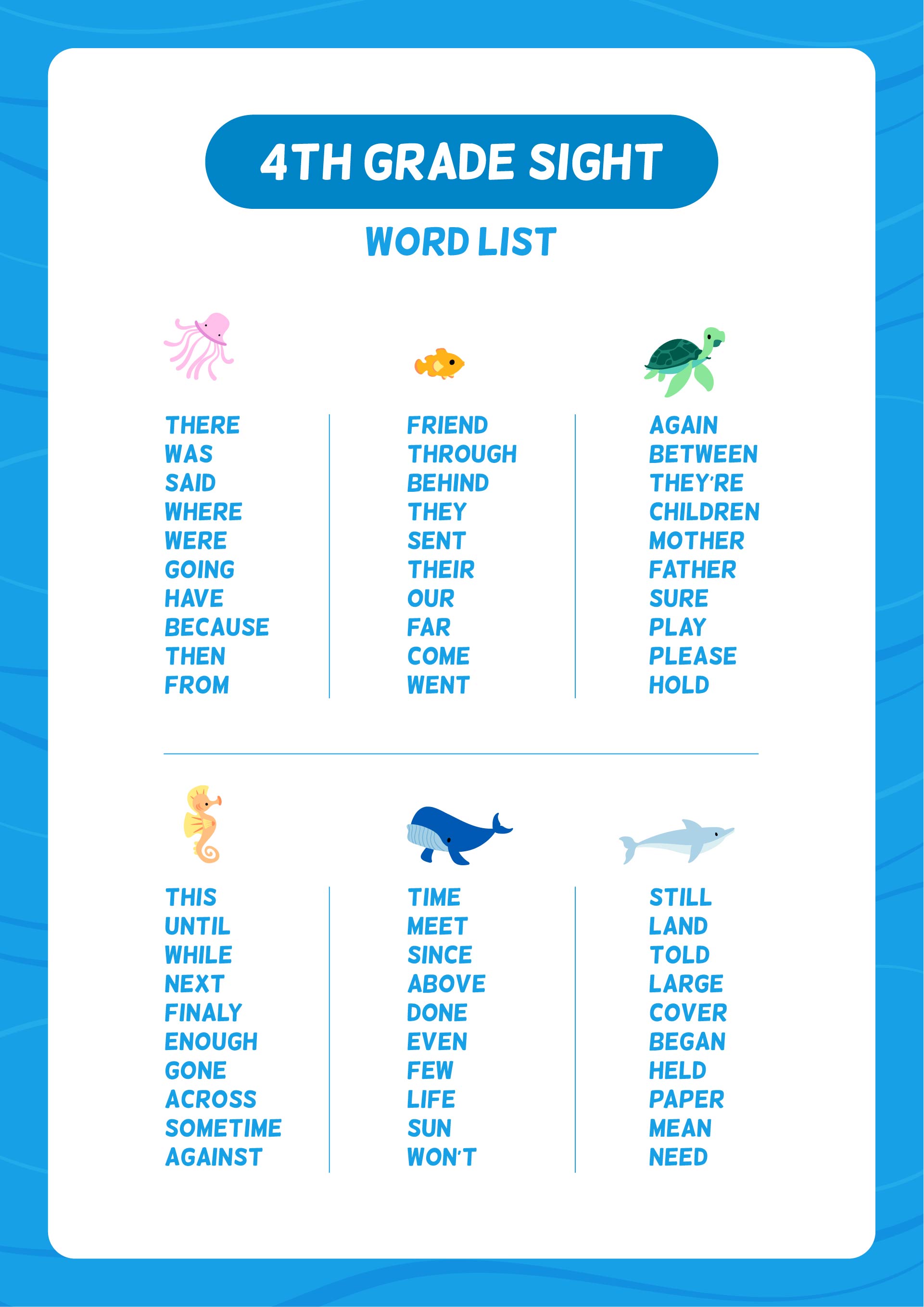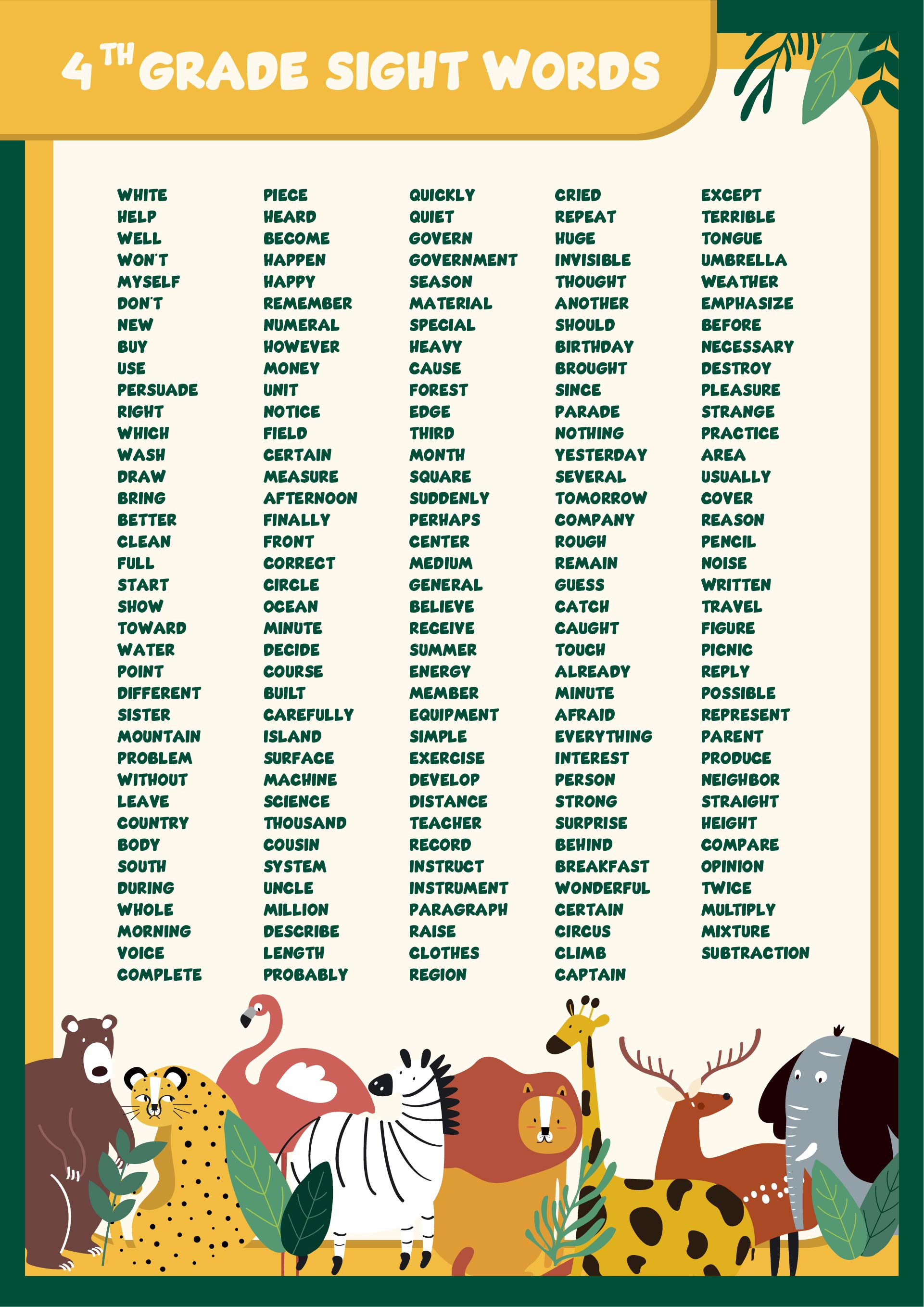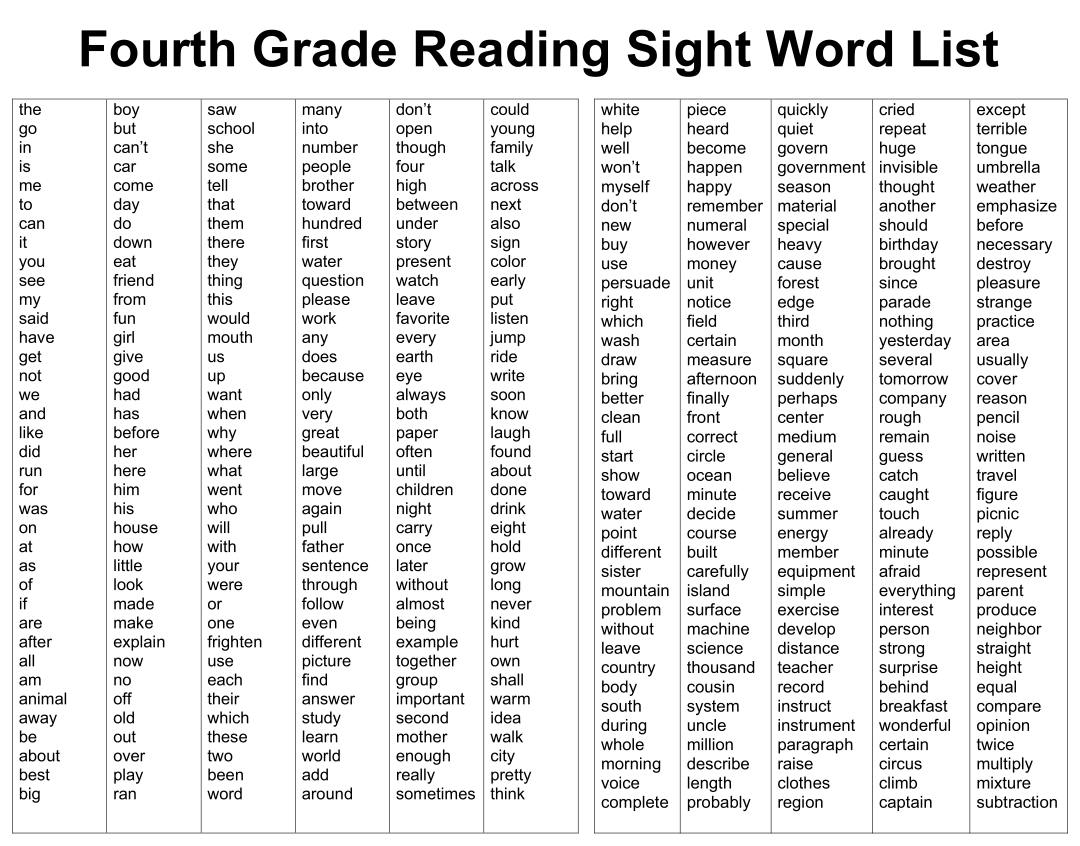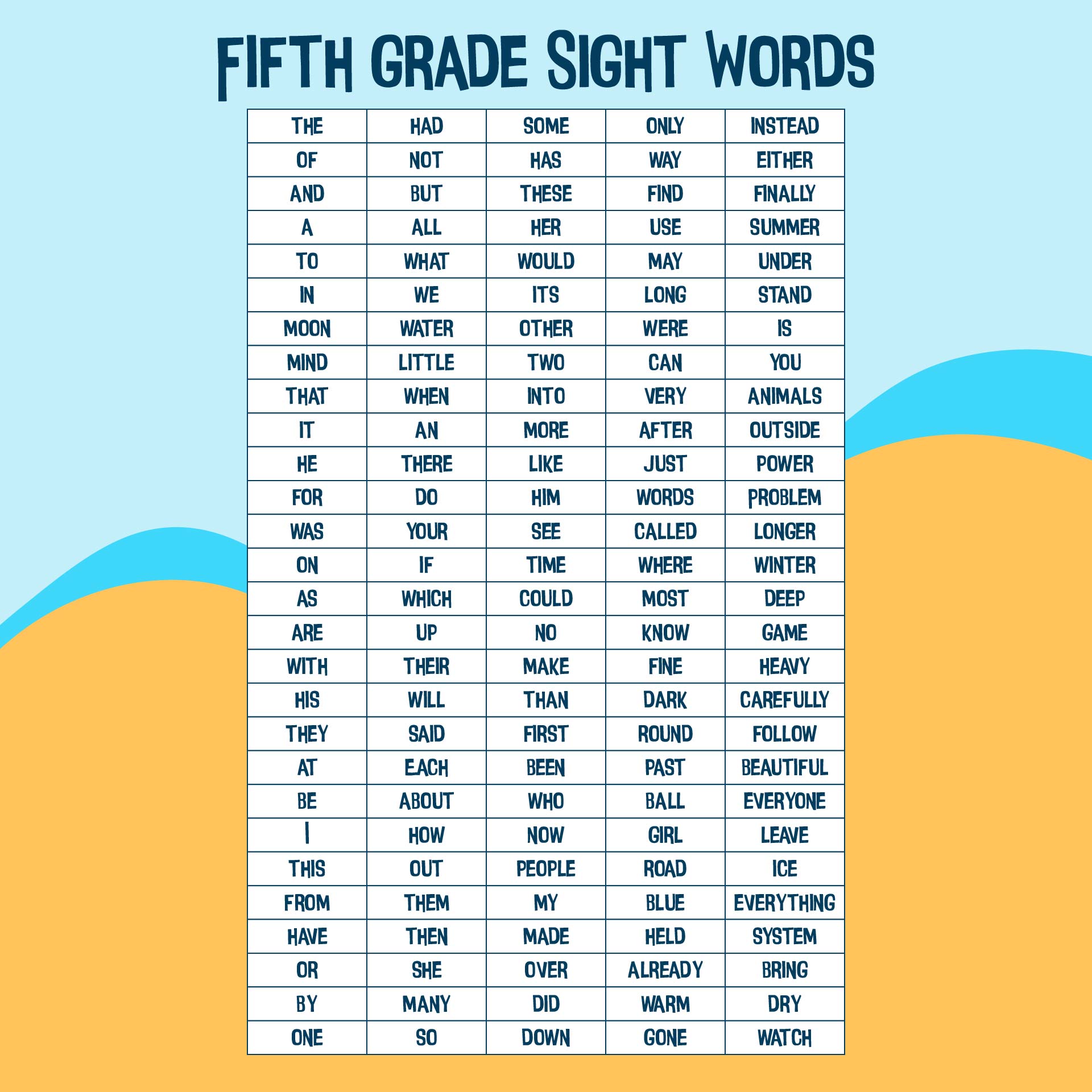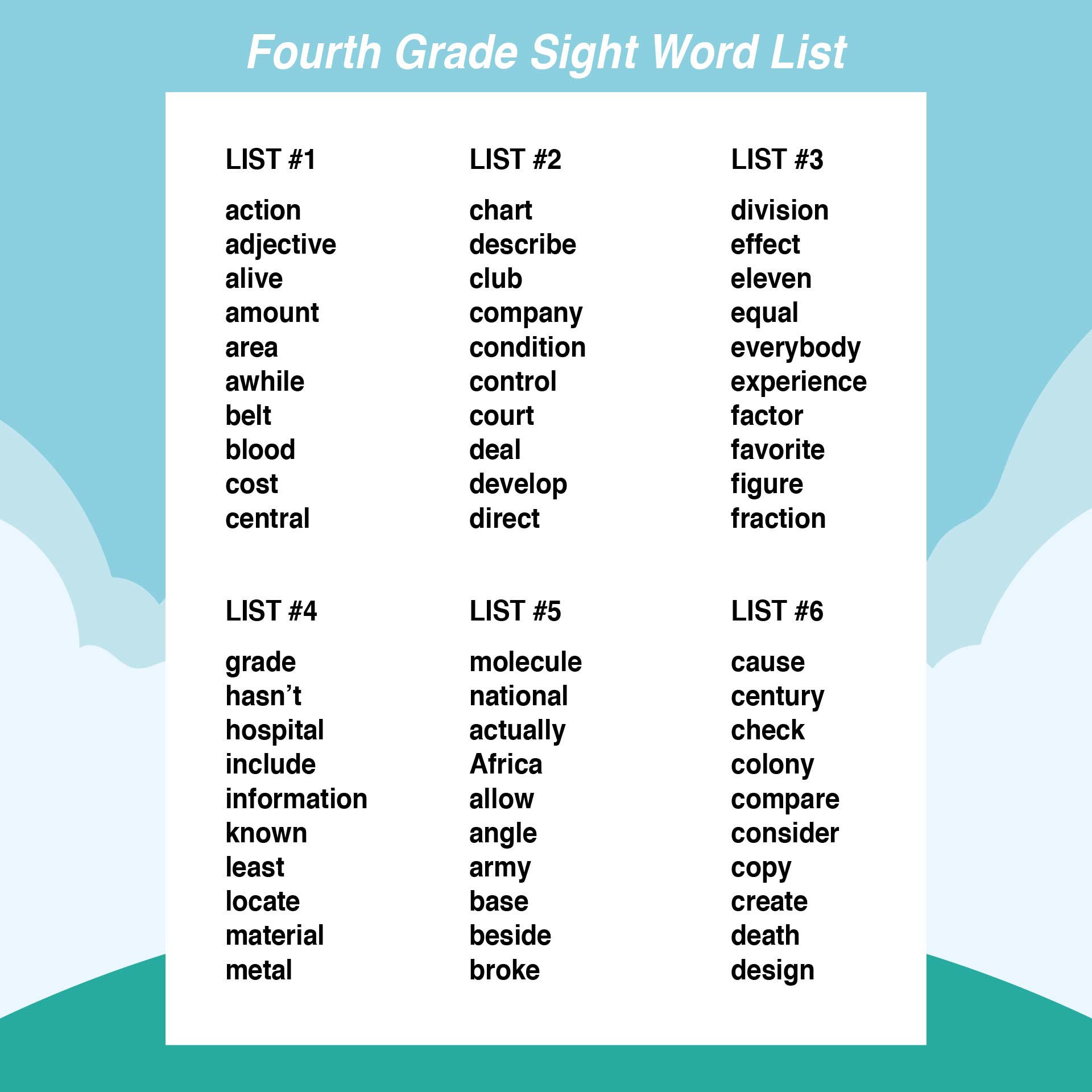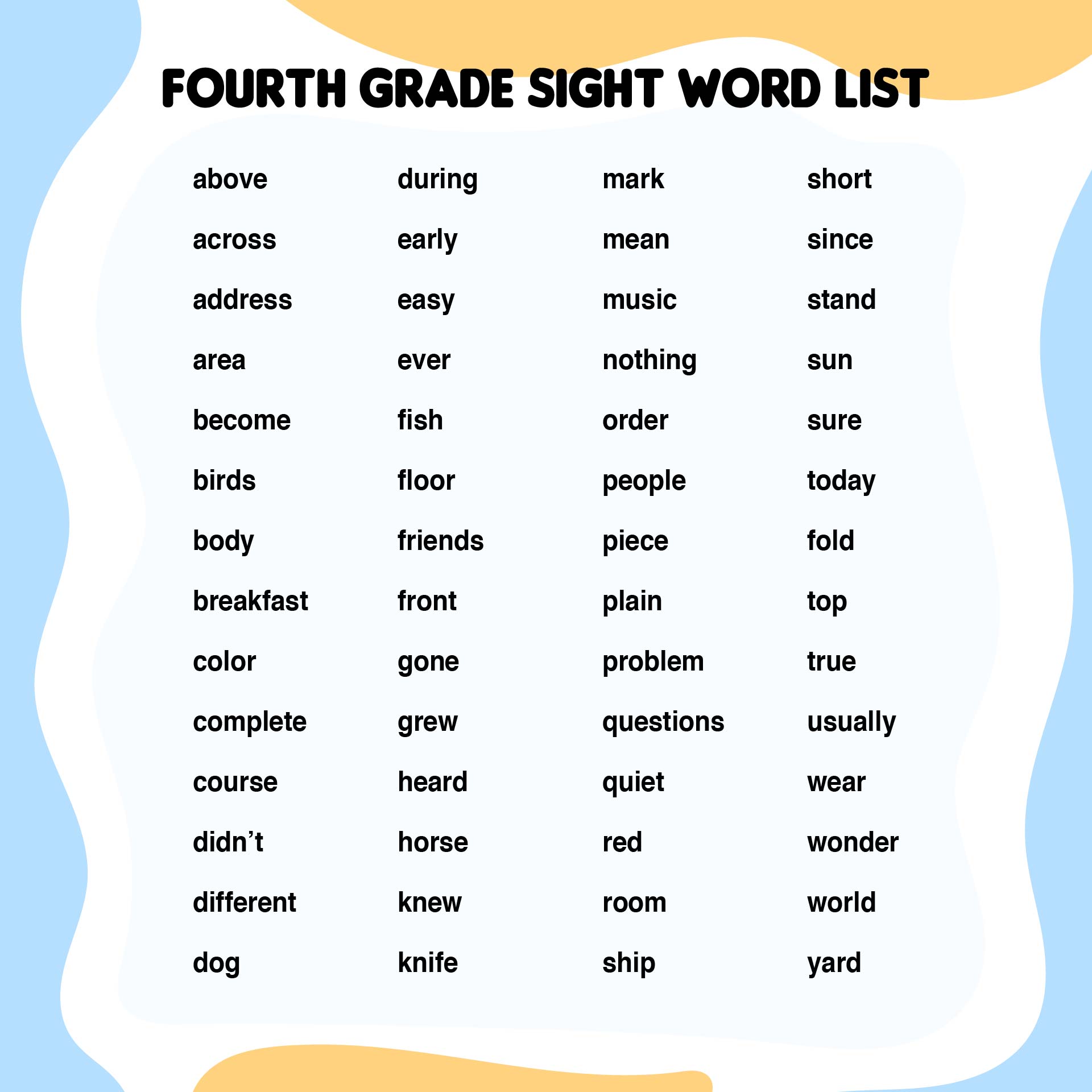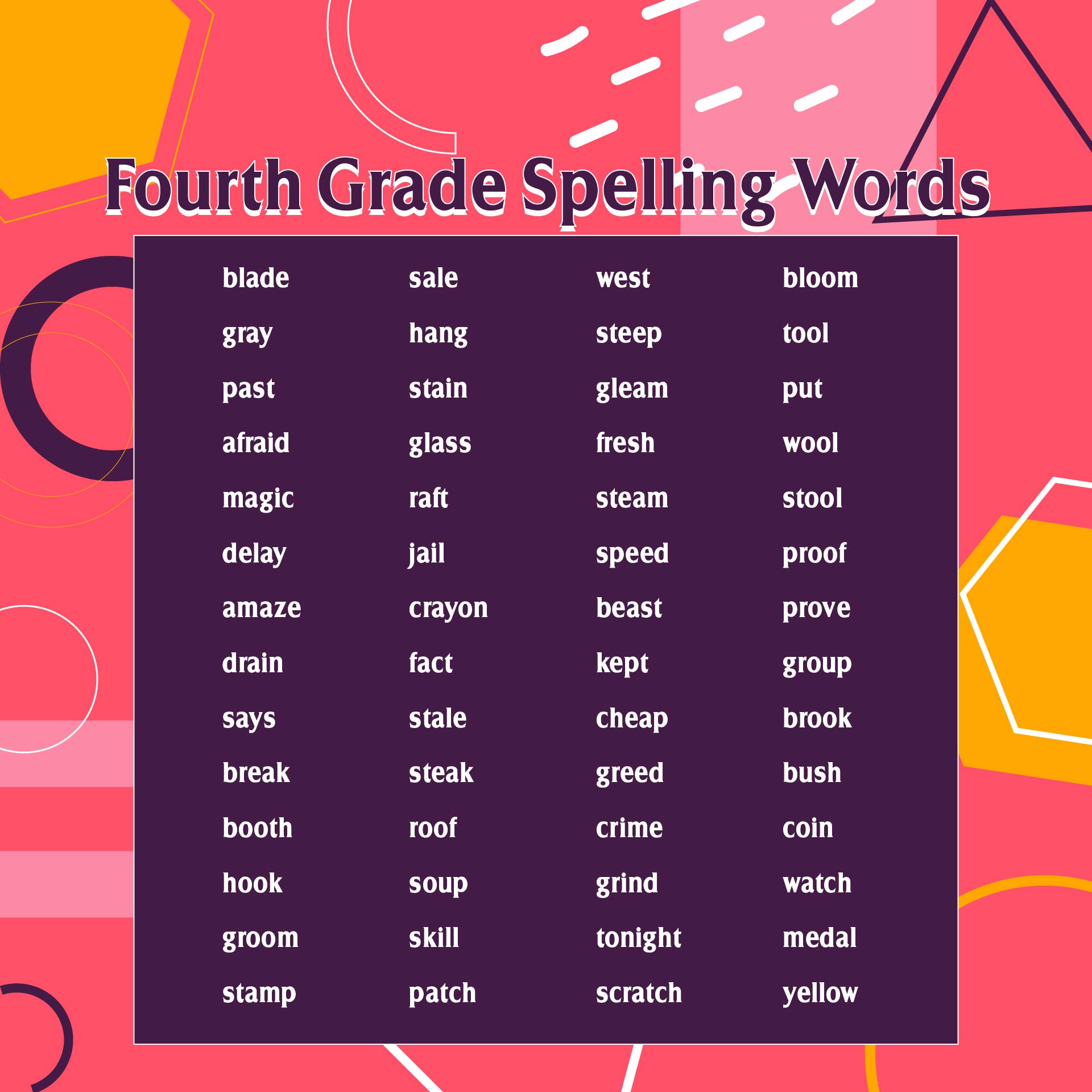 What Teachers Need to Prepare to Teach Sight Words for 4th Graders?
Understanding students' literacy development and adjusting instruction to meet their unique needs requires first assessing students' current sight word knowledge. Sight words are high-frequency words that are difficult to phonetically pronounce but frequently appear in written text.
Assessing students' current sight word knowledge
Assessing a student's sight word proficiency enables teachers to spot gaps in their students' reading abilities and choose the best place to begin instruction. In order to effectively scaffold students' reading skills and provide them with exposure to words that are developmentally appropriate, this assessment provides a baseline from which progress can be measured.
Students' motivation and academic results are greatly influenced by a supportive and interesting learning environment. Students are more likely to actively participate and take risks in their learning when they feel safe, respected, and valued in the classroom.
Fostering a positive environment also promotes a growth mindset, in which students have faith in their capacity to learn and face obstacles. An engaging environment incorporates hands-on activities, multimedia resources, and group projects that make learning enjoyable and applicable to student's daily lives, improving their ability to remember sight words and read fluently as a whole.
Value of patience and personalized instruction
When teaching sight words or any other reading skill, patience is a virtue. Personalized instruction takes into account the fact that each student learns at their own rate. While some students might pick up sight words quickly, others might need more time and practice.
Teachers who are patient recognize that improvement may be gradual and they take pride in even the smallest successes. Building a solid foundation in sight word recognition that serves as a foundation for more advanced reading skills ensures that students receive targeted support when their instruction is tailored to their individual needs.
---
Article written by Lestari Nur Aisah, last updated on Jan 31, 2022 and edited by Printablee Team.
More printable images tagged with: