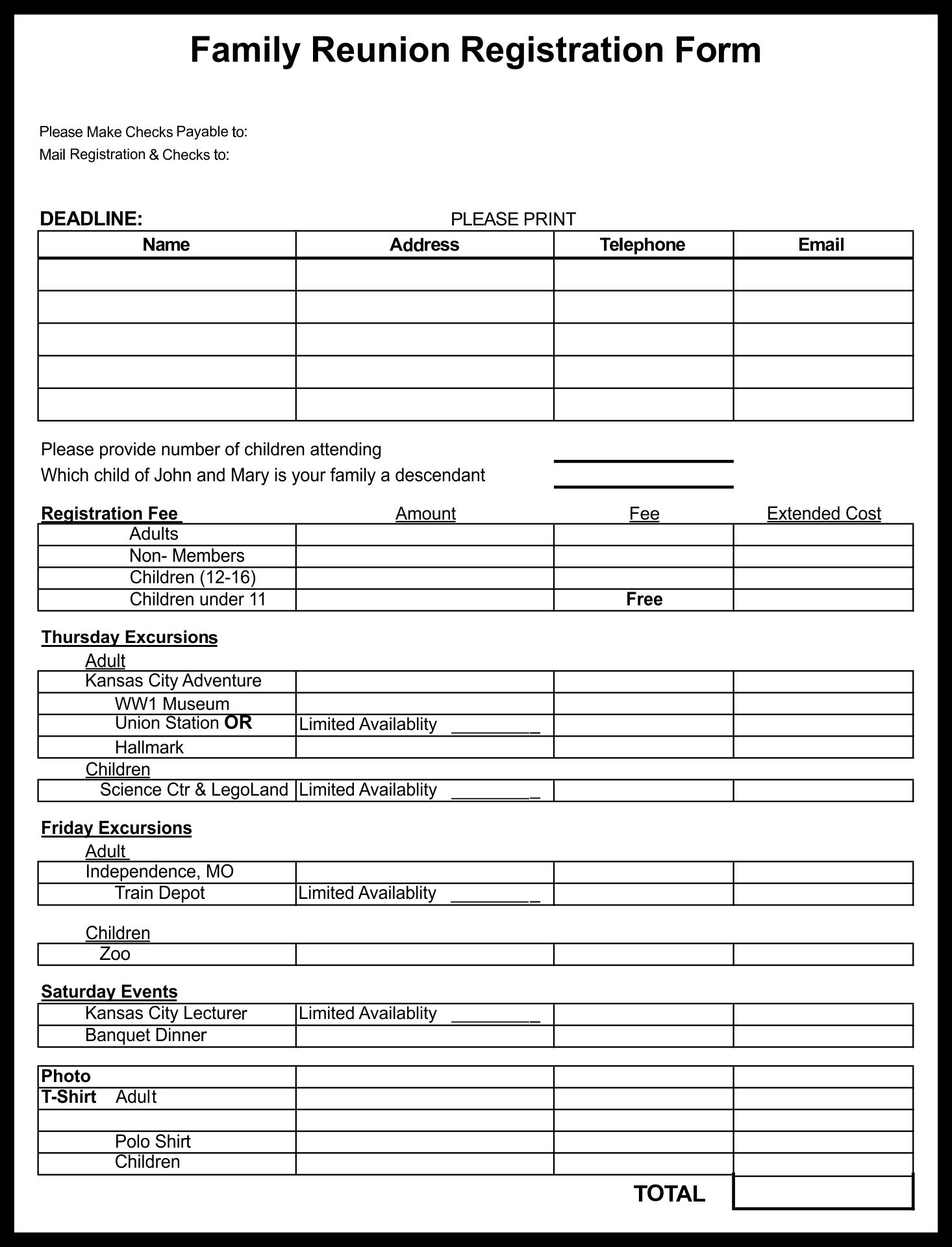 Why family needs a reunion?

Reunions are not only carried out by school friends, workplaces and kind of it. Even on a family scale, reunions apply. Reunion intends to bring together people who have relationships in a group. Although it is said that families will stick together, not all families are in the same environment. With a family reunion, all family members can meet at a planned time and event. The ties to the family will be even stronger with a fun family reunion.

What forms needed to be filled for the family reunion?

To make the family reunion run smoothly, you need forms as a document that functions like a registration that will be filled out by all family members. These family reunion forms can be created by yourself and distributed to all who will be present or you can use the template of family reunion forms provided and can be easily accessed via an internet connection. Usually, only one form is used and is duplicated throughout the family. Kindly reminder, besides the form, you also need other documents such as a family reunion invitation. This document is created first before creating forms.

What a family reunion forms contain?

In a family reunion forms, you will find several sections that are required. The sections in the forms will correspond to the rundown activities that take place during the reunion. Usually, because it will bring a lot of people, it will need lodging / a place that can fit all family members when gathering and some of them will propose to make a unique uniform as a memento of those precious moments. Therefore, in the family reunion forms, there will be a section to write down all family members who are present such a name, the age scale, the size of the clothes, and also the costs that must be paid by each family.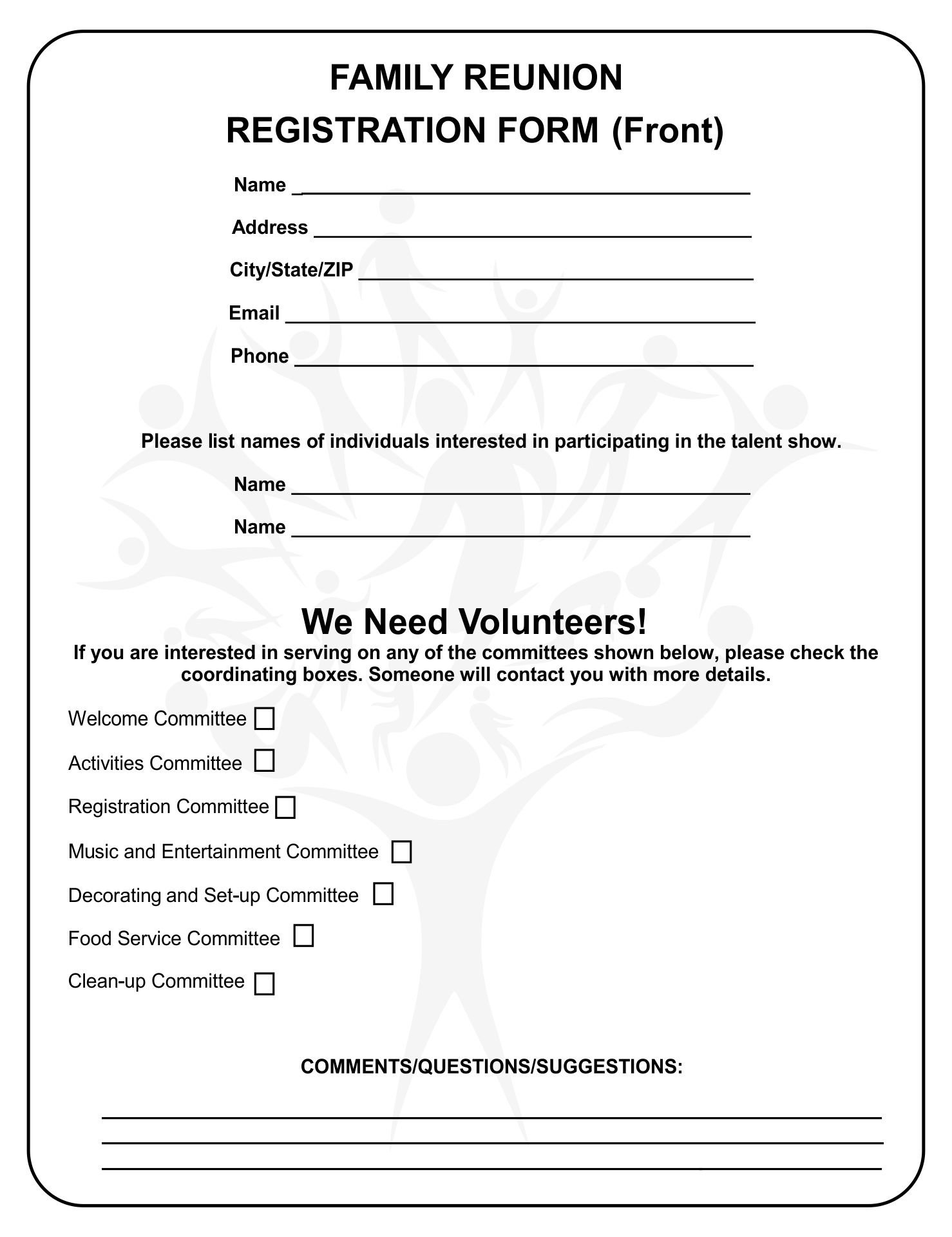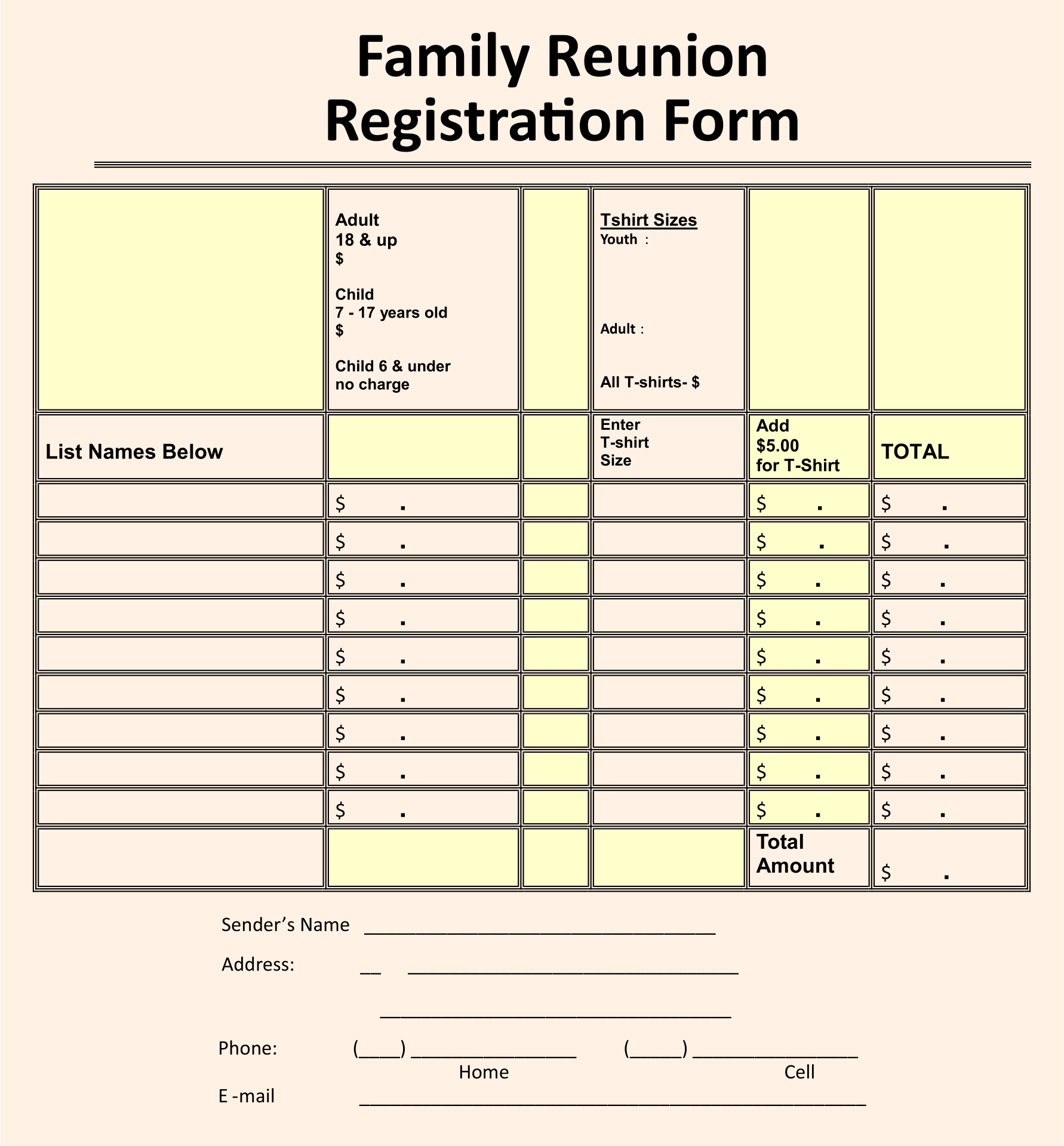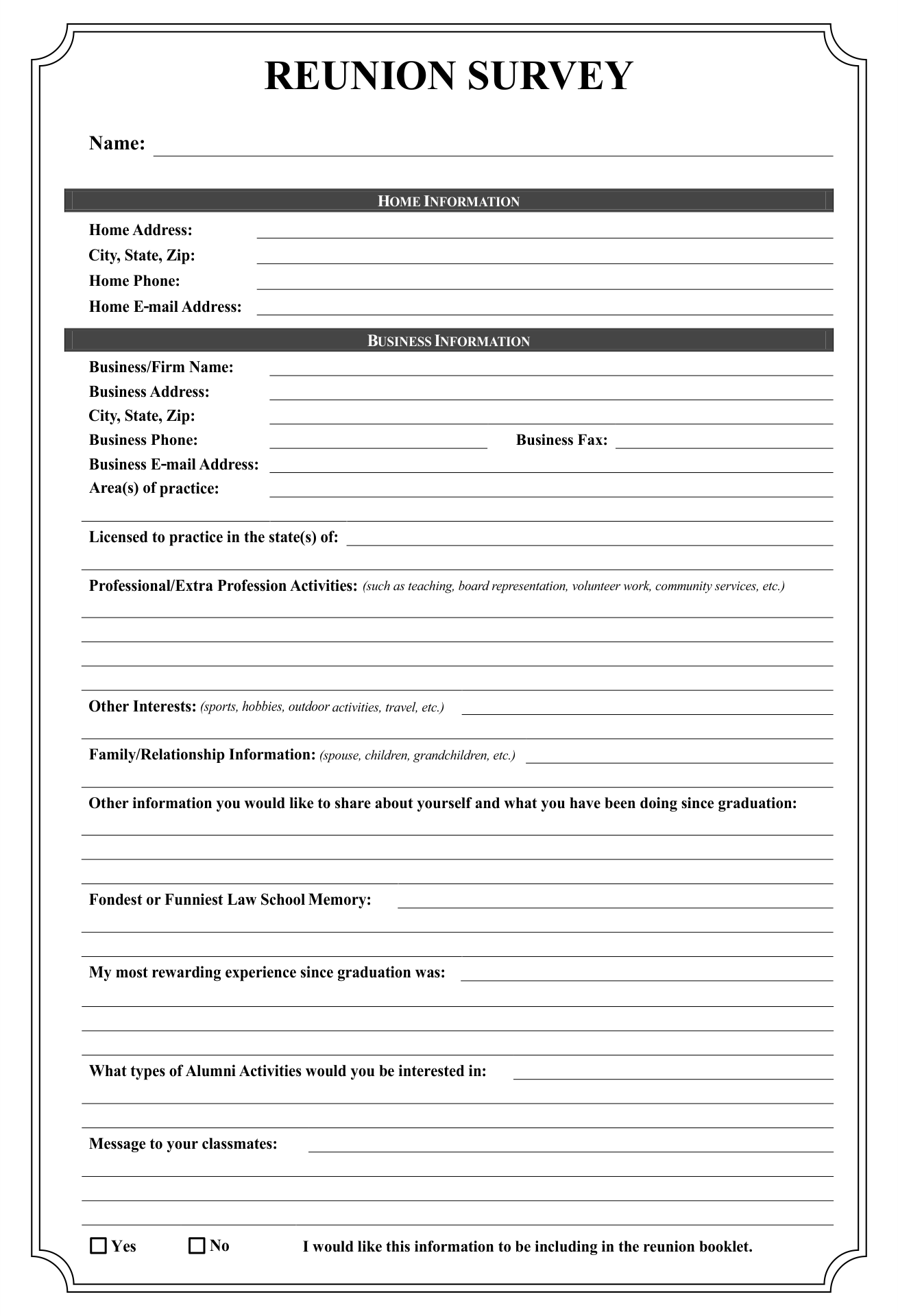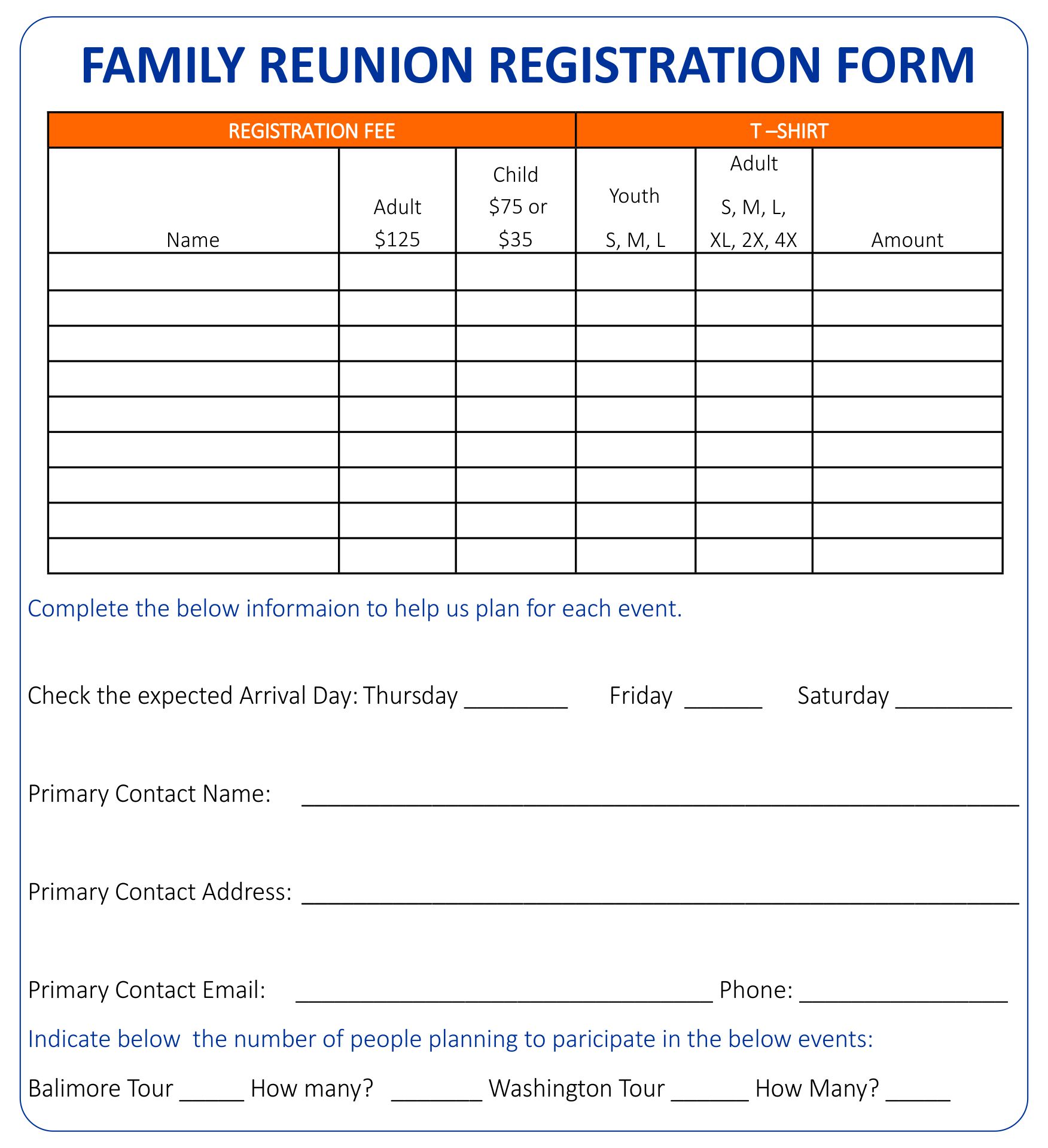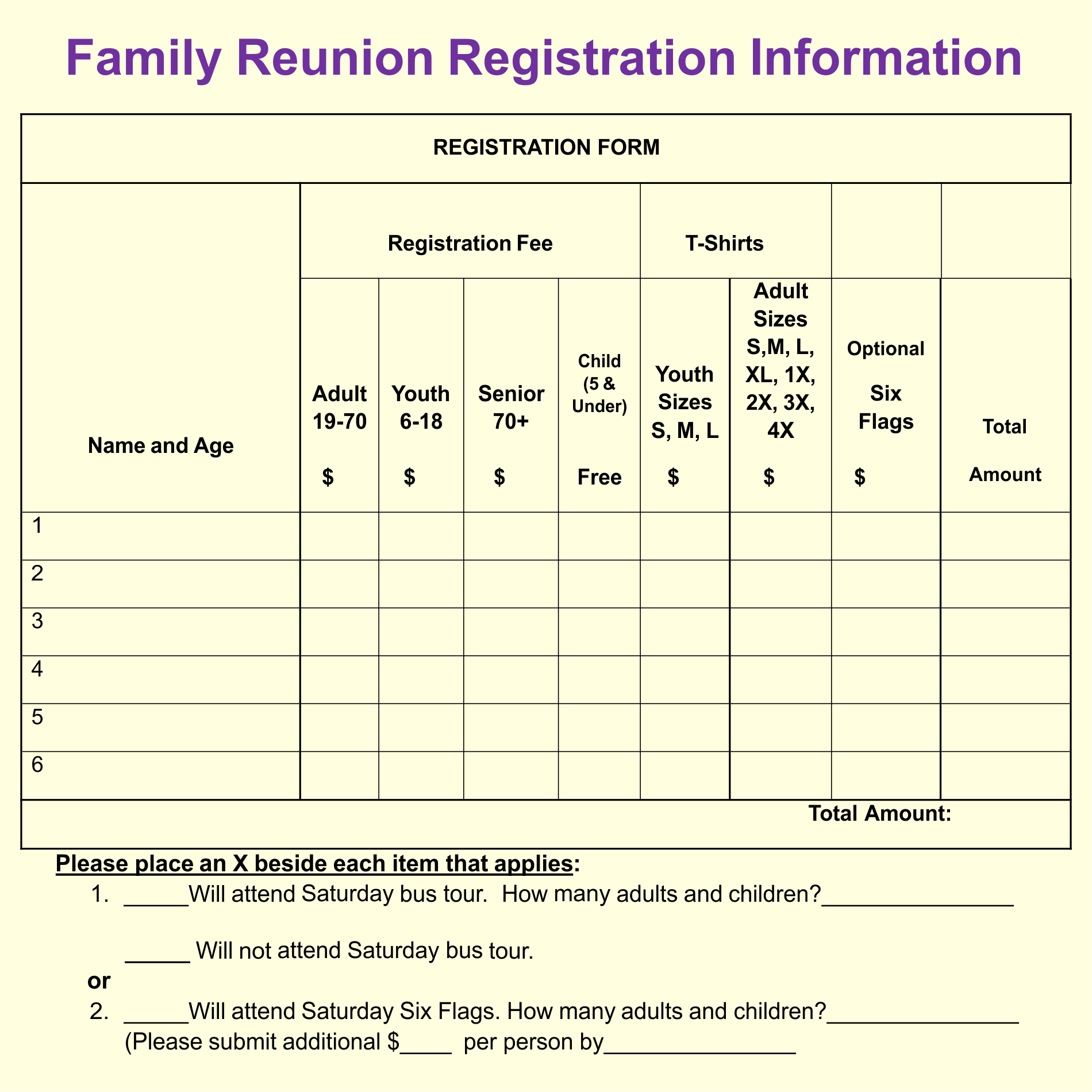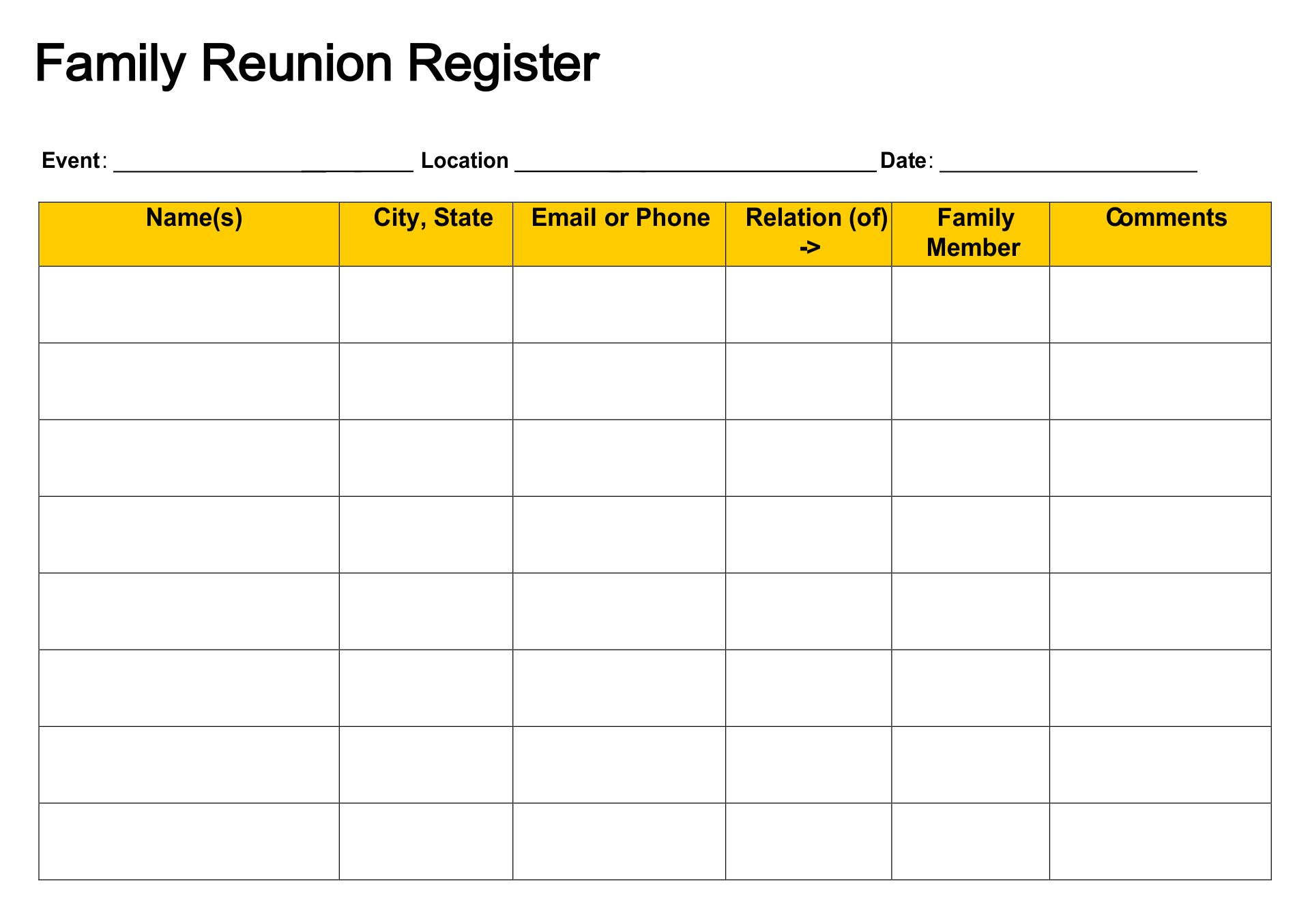 Should every part of families pay for the bills of reunion?

Pay the bills for a family reunion should be borne together because the family will enjoy the whole event. The distribution of costs to pay for the family reunion will be fair because it is adjusted to the details in the forms. However, some families who make it flexible will volunteer as donors because they are able to contribute more costs. This is not obligatory but is an agreement that should be discussed first without any coercion.