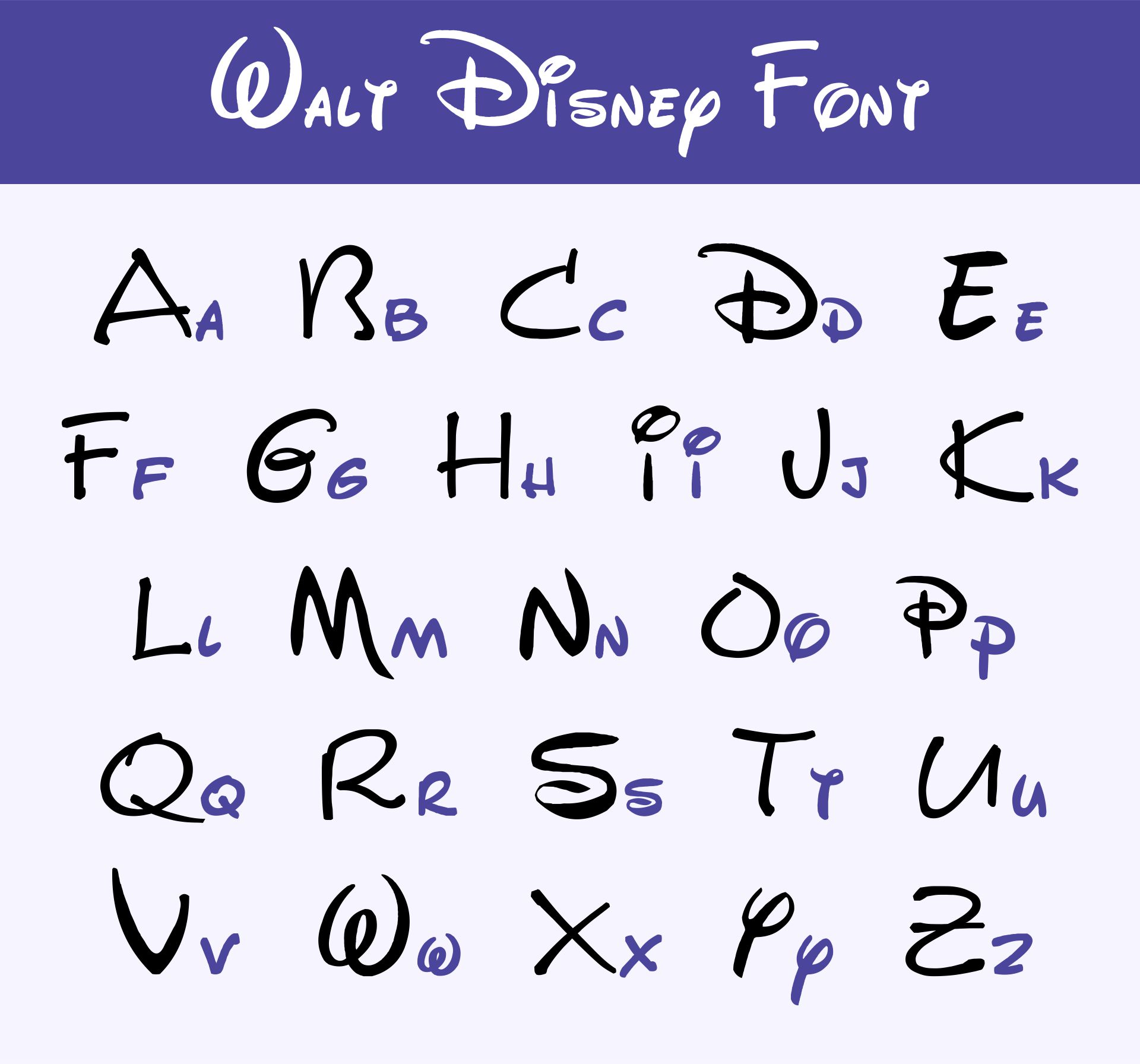 How to Make Disney Letters by Hand?
Disney letters are special kinds of writing and drawing styles that make the names and logos of Disney characters, movies, and groups look unique. This focus on small details in the way letters are designed is a very important part of Disney's dedication to making captivating and magical worlds.
The letters are usually customized to fit the person's personality, the place they are in, and the time period they are in. This makes the letters even more appealing.
In addition to the logo, the letters used in character names are carefully created to show the traits and background of each character. Think about the beautiful letters used for princess characters like Cinderella or Ariel. These letters show elegance and attractiveness, making their royal identities stronger.
On the other hand, characters like Goofy or Donald Duck have letters that are more fun and strange, just like their funny personalities. The famous Disney letters also create a feeling of connection and togetherness throughout the large Disney world. Whether it's in movie titles, things to buy, or rides at theme parks, using these letters all the time makes everything look like it's connected.
Preparing the best tools and materials
Using good materials makes sure that your artwork lasts a long time. Low-quality paper can cause ink to bleed or feathers, while inexpensive markers may give dull colors that lack brightness. Using the correct pens and markers with consistent tips will help you make accurate lines and small details in your writing.
This will make your Disney lettering look clean and professional. Using the right materials for your artwork means that you can make changes and fix any mistakes without harming the paper or making it dirty.
When you pick the right markers or paints, it helps to make the colors look right and makes your Disney letters look nice. Using good materials makes work go more smoothly and helps achieve desired results without struggling with tools that don't work well.
When you want to copy Disney's unique way of writing, using the right tools and materials can help you capture the true essence and authenticity of that style. Put up a guide poster of the Walt Disney font to help you through.

The guide
Get your good paper, pencils, erasers, thin ink pens, rulers, and any other tools you want to use. Start by lightly drawing a pencil outline of the letter "M. " Then, draw two vertical lines that slant slightly outward from the middle, creating a shape that looks like the letter "M. "
Draw a curved line that starts at the highest point of the vertical line on the right side. Make small bumps at the top of each straight line to give the letter "M" its Disney style. On the pointy parts at the top, put small, round things near the ends. These round shapes are often seen in Disney writing. Put the shading on the side that is opposite to where the light is coming from.
Practice is very important for getting better at something, so if you don't do well the first time, don't get down on yourself. When you make Disney letters, you will get better at making them look balanced, symmetrical, and with lots of small details that are unique to Disney.
What Makes Disney Letters Special?
Disney letters are special because they are unique and make people feel a strong connection with them. They are also called Disney typography or lettering. They are important in popular culture. These letters are quickly recognized and strongly connected to the Disney brand, characters, and stories. There are many reasons why Disney letters are special and reflect the personality and theme of the characters they represent.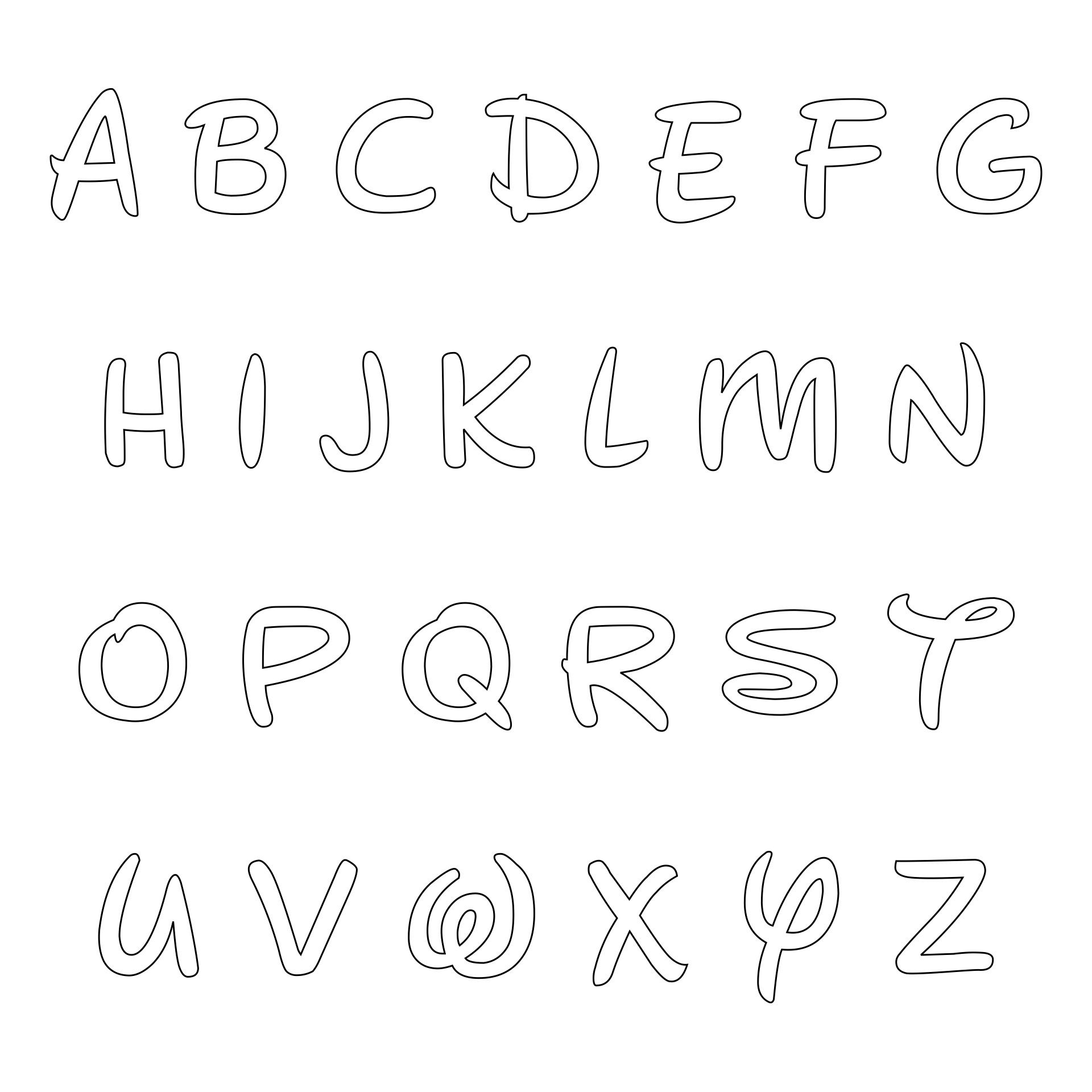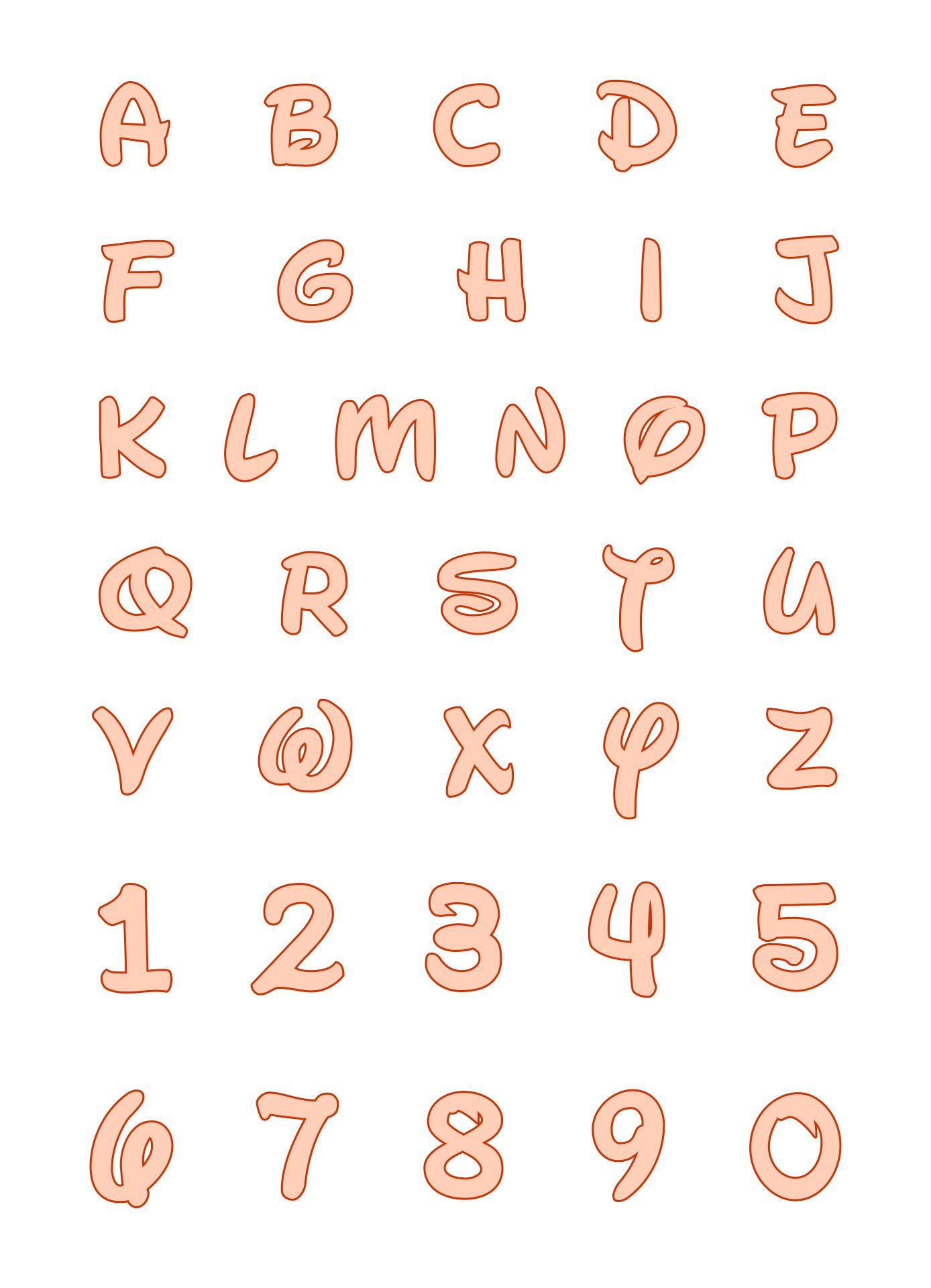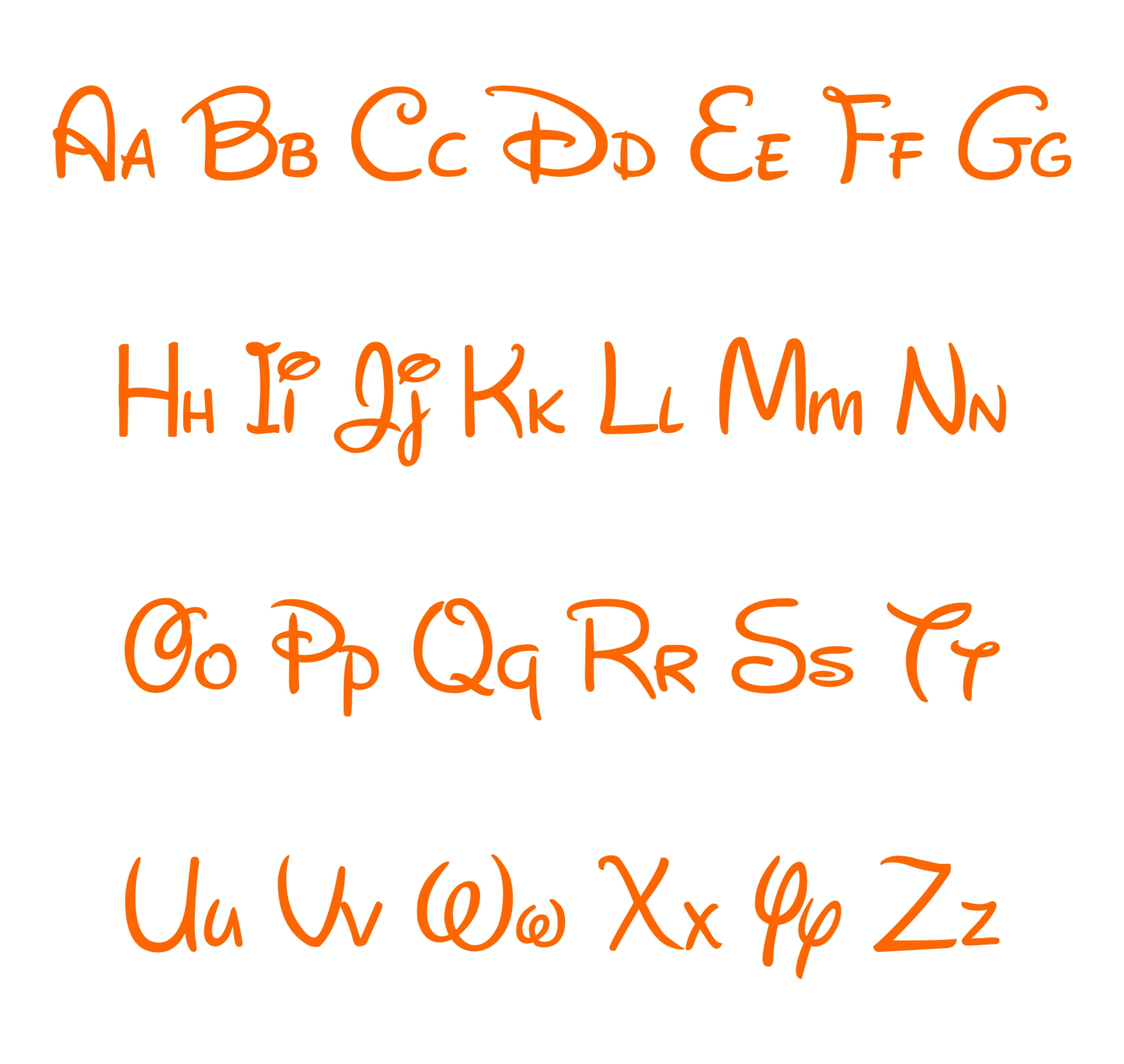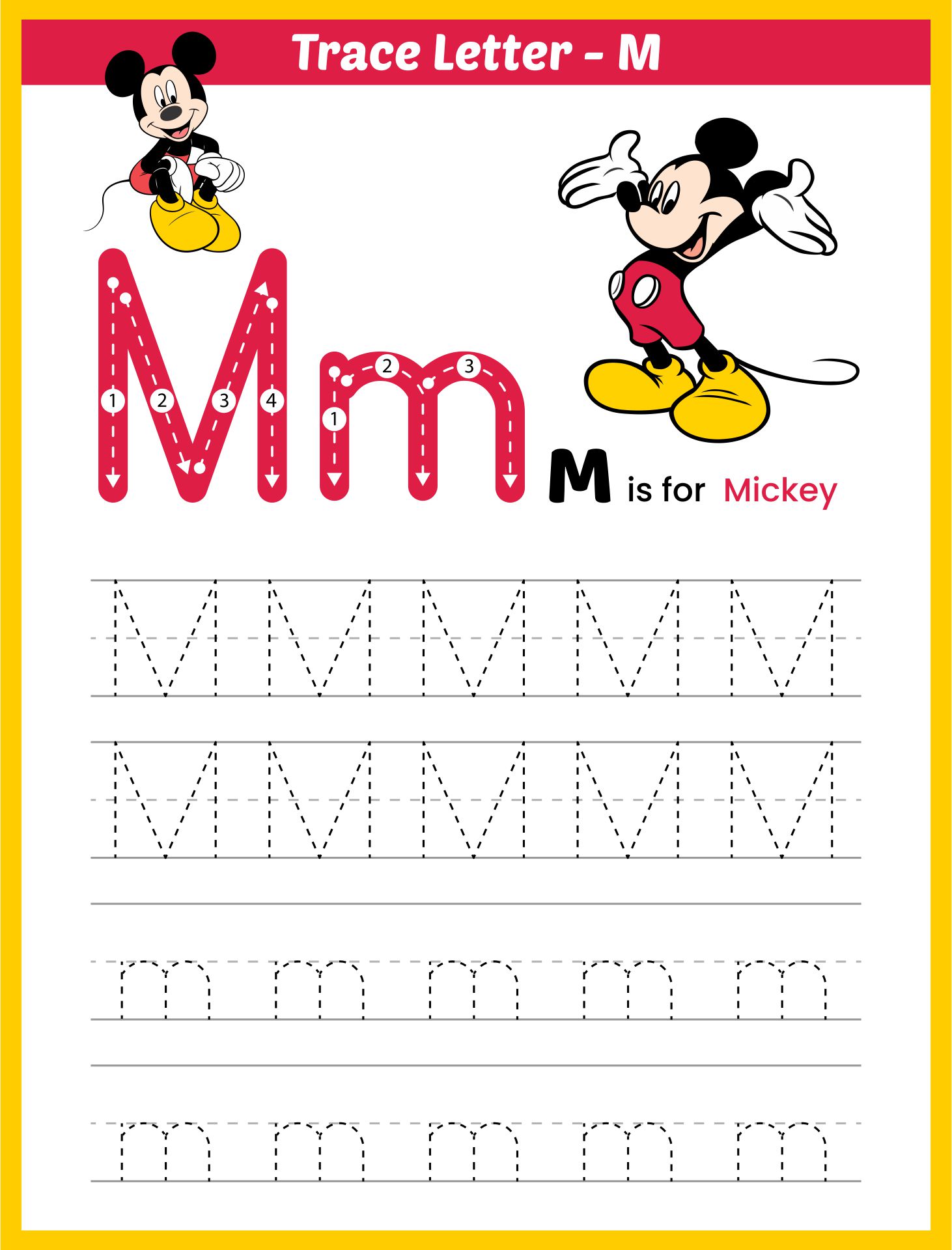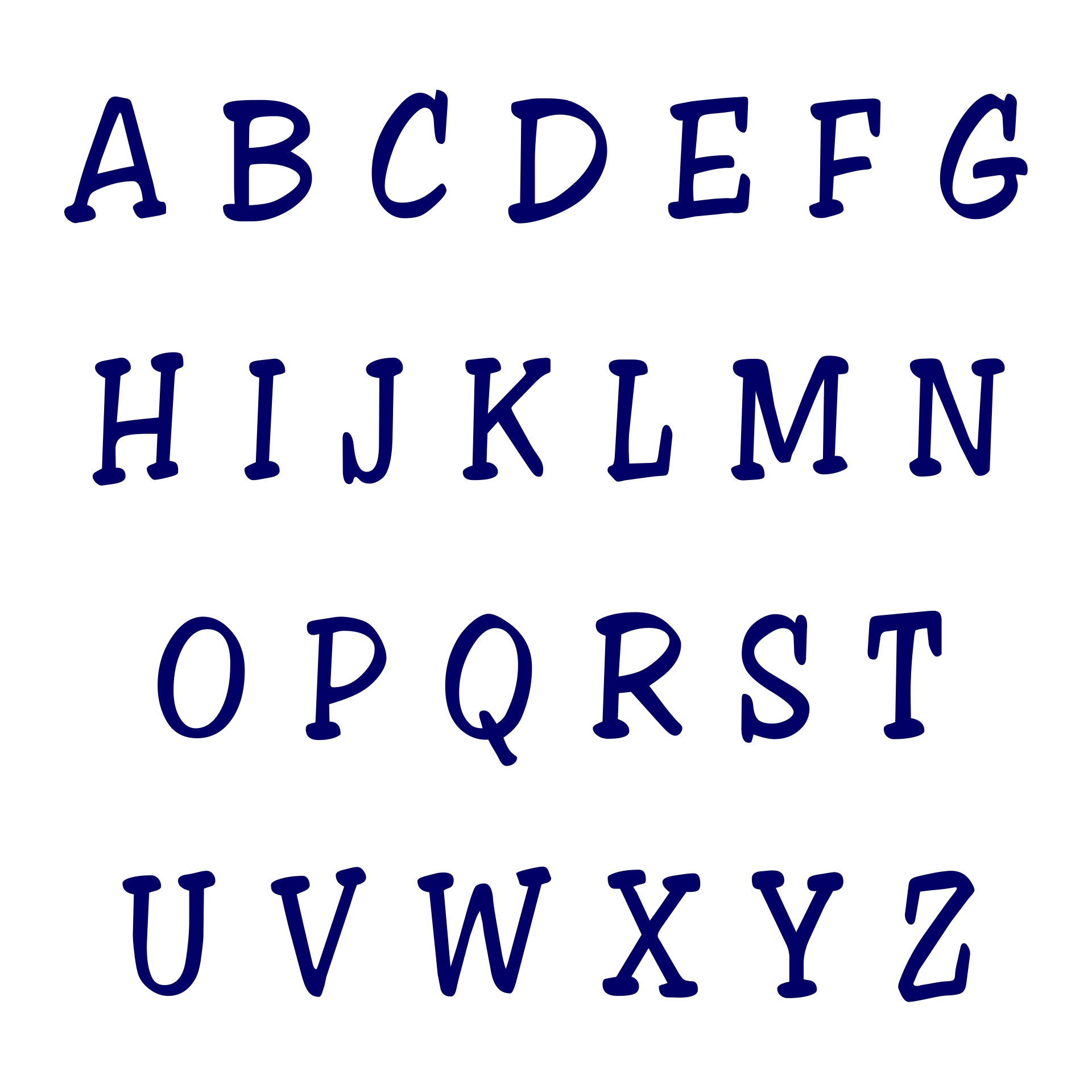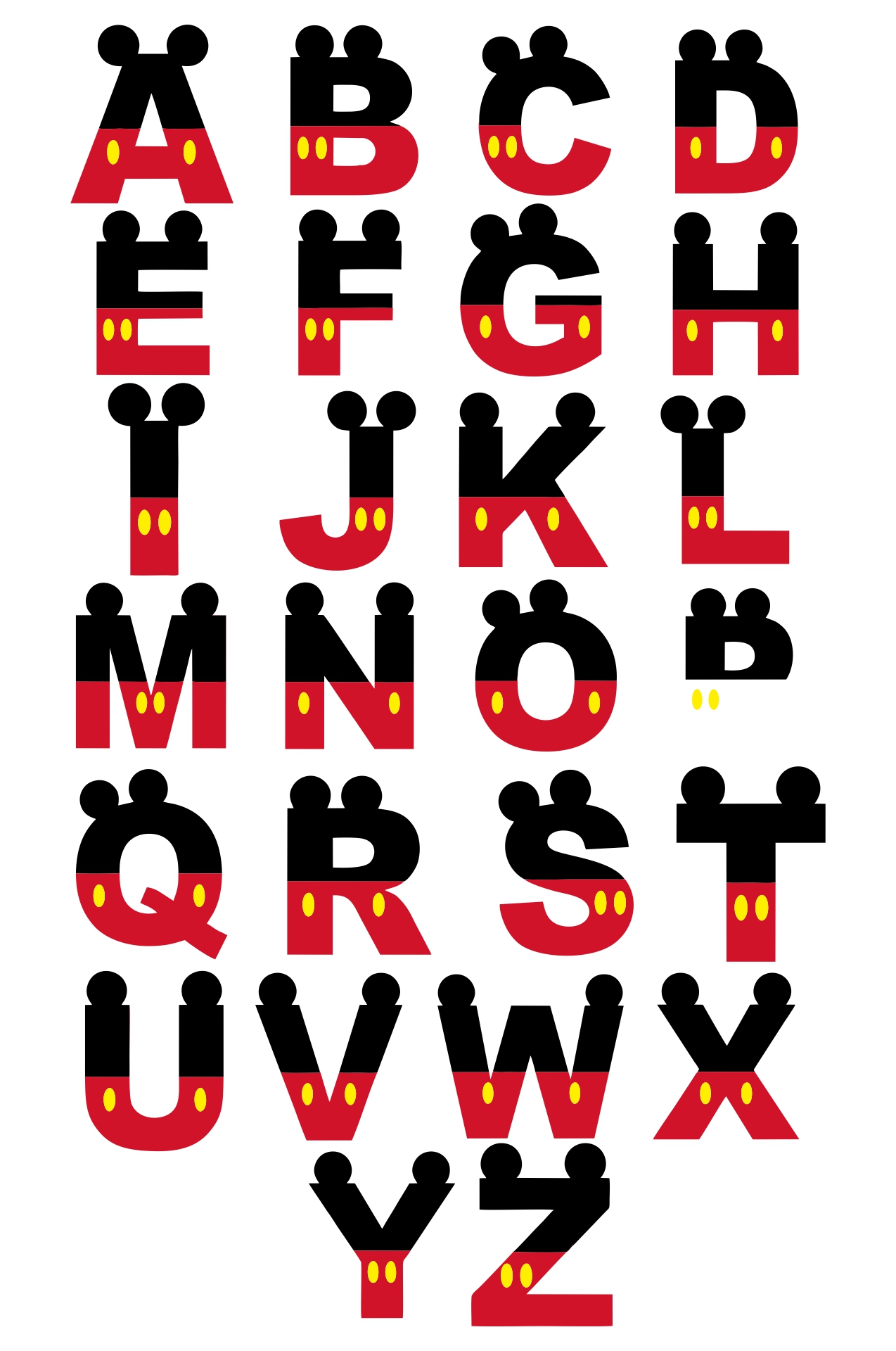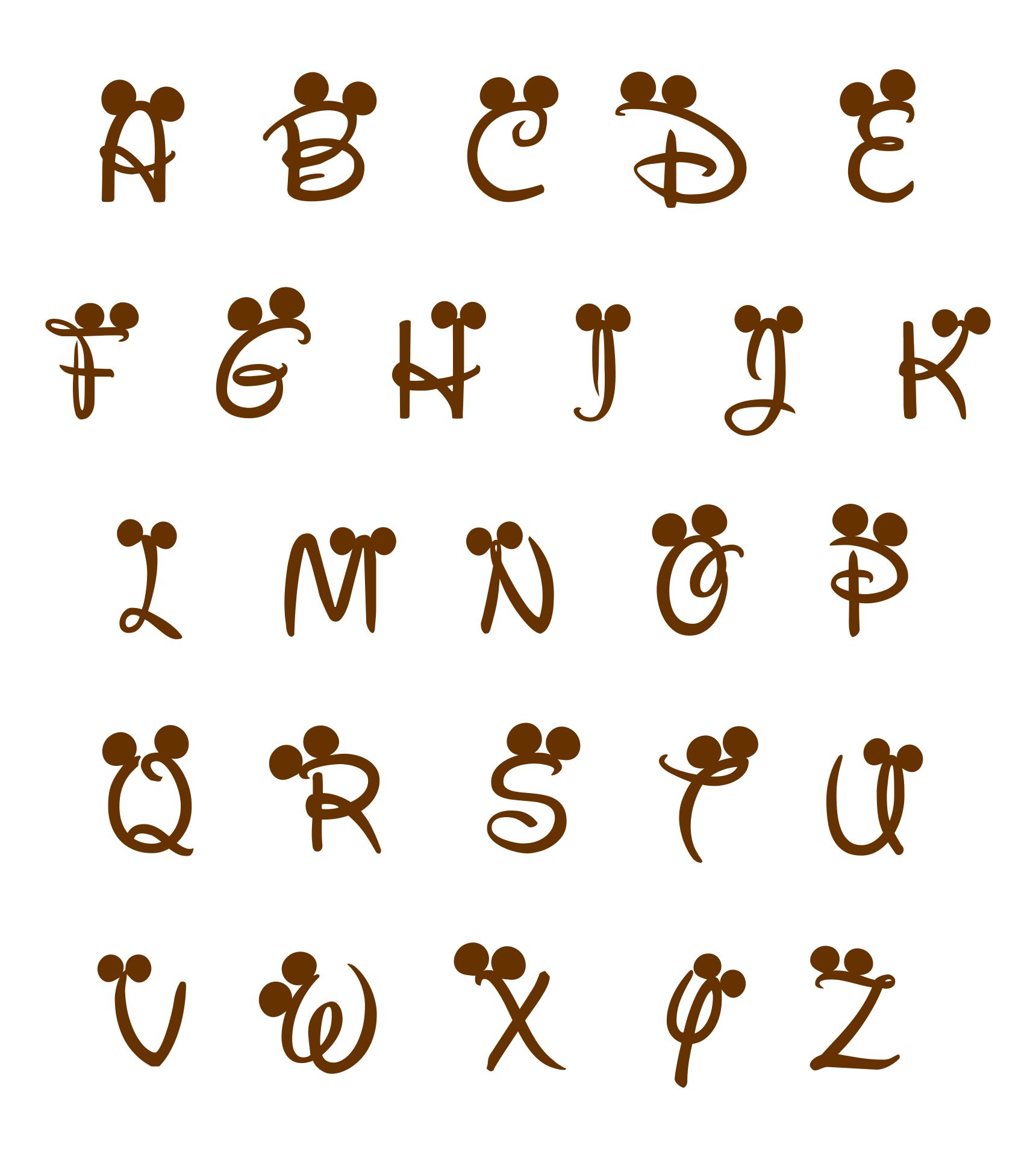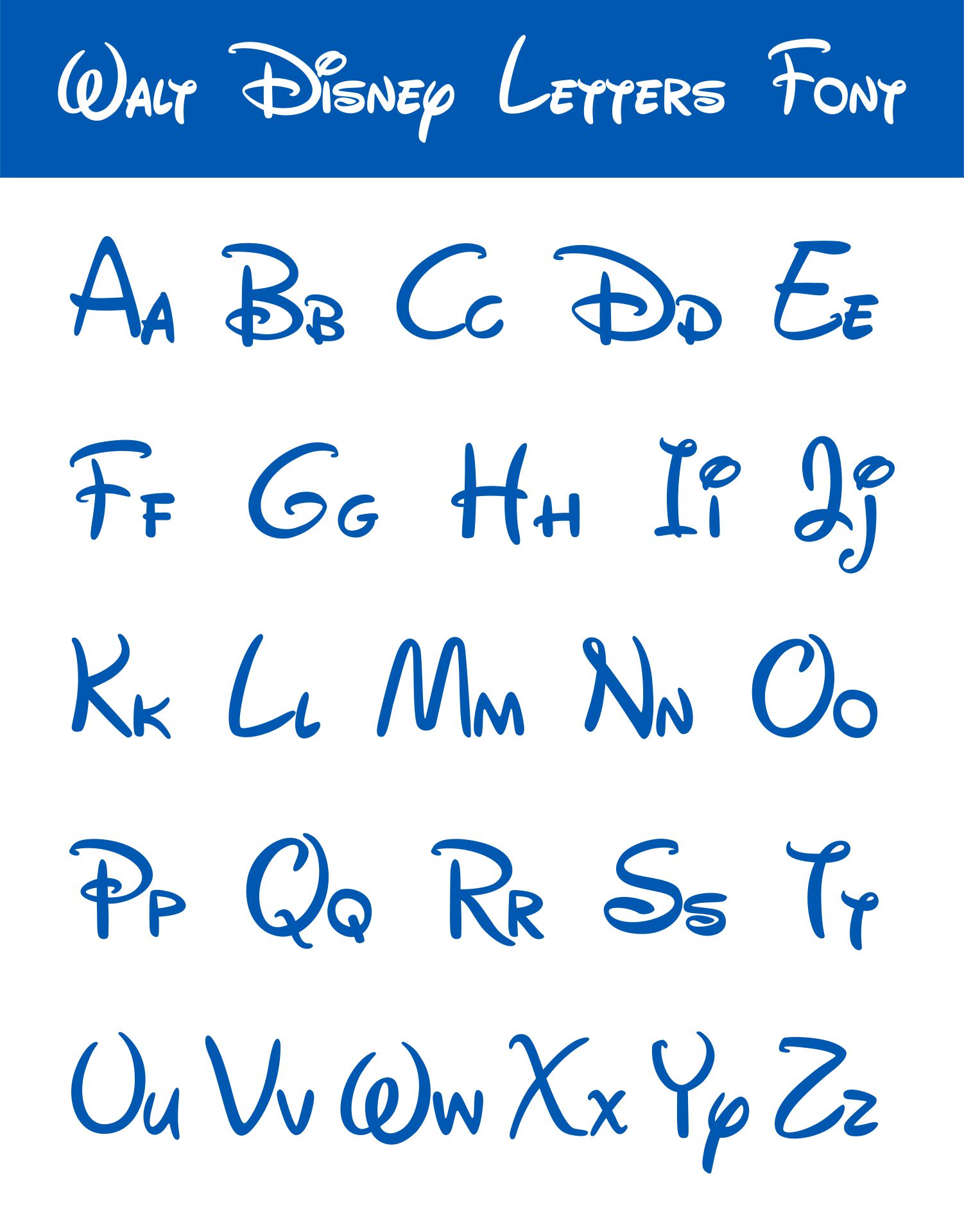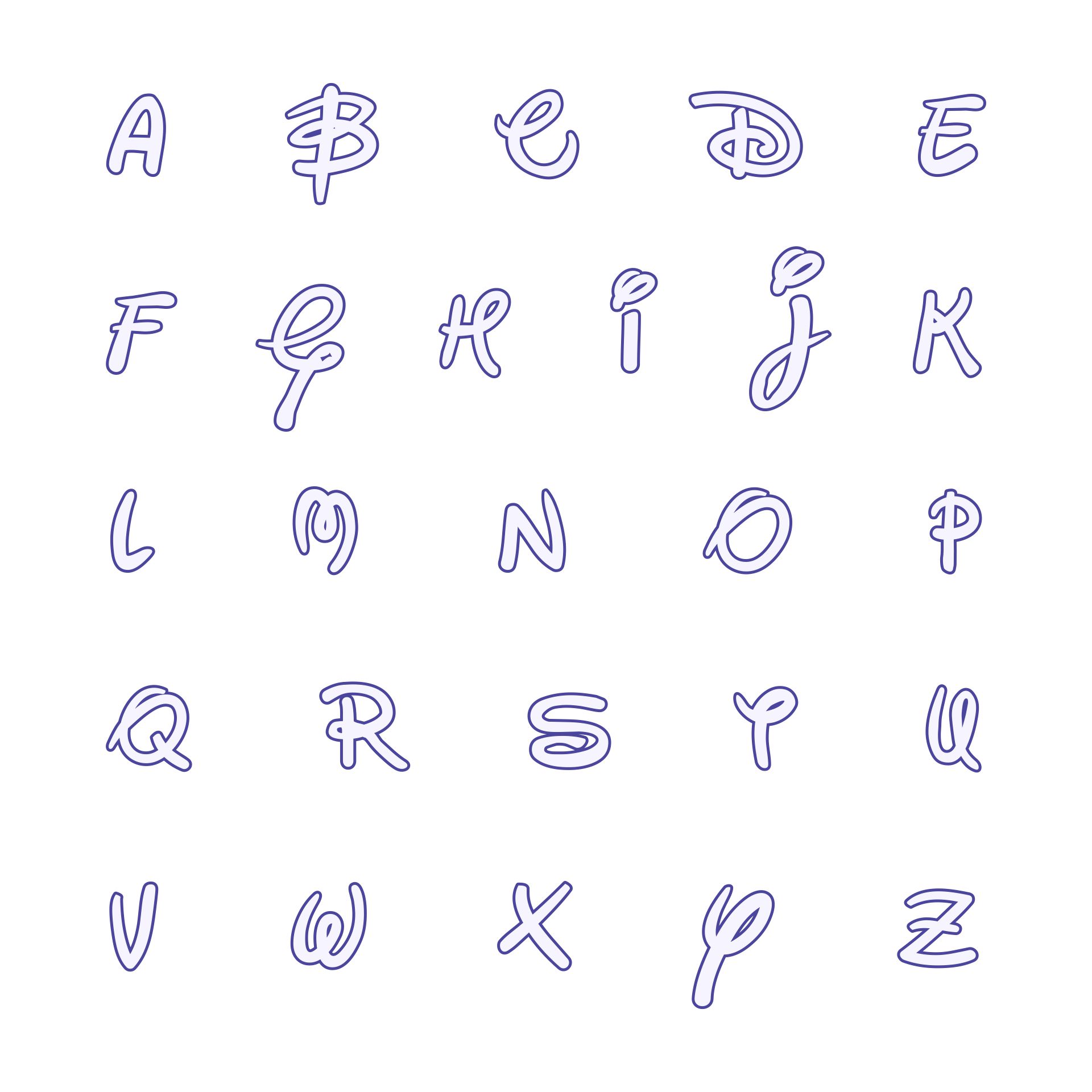 How Does Disney Letters Become Iconic?
Nostalgia and emotional connection
Disney letters are made with a lot of care and attention to detail. They have special shapes and curves that make them different from regular letters. The letters often have big and exaggerated shapes, fancy curls, and pretty details that make them look playful and magical. This unique style makes the letters easy to notice and quickly recognizable.
A lot of people have grown up with Disney characters and stories, and the way the words look in these stories become deeply stuck in their memories. These letters bring back strong feelings and nice memories, making the audience feel closely connected to the characters.
Branding consistency
Disney has always had the same look and their choice of fonts is really important to their branding. Disney uses the same letters everywhere, like in movies, theme parks, stuff they sell, and other things. This helps make the brand strong and makes everything feel connected.
Disney typography helps to tell a story using pictures by giving hints about a character's personality and importance in the story. Like how costumes and colors show information about characters, typography adds extra information to the audience.
Disney letters, which were originally only found in specific forms of media, have now become a big part of popular culture all around the world. The unique writing style is easy to recognize and can be seen in many different things, like clothes and toys. This makes them popular and well-known.