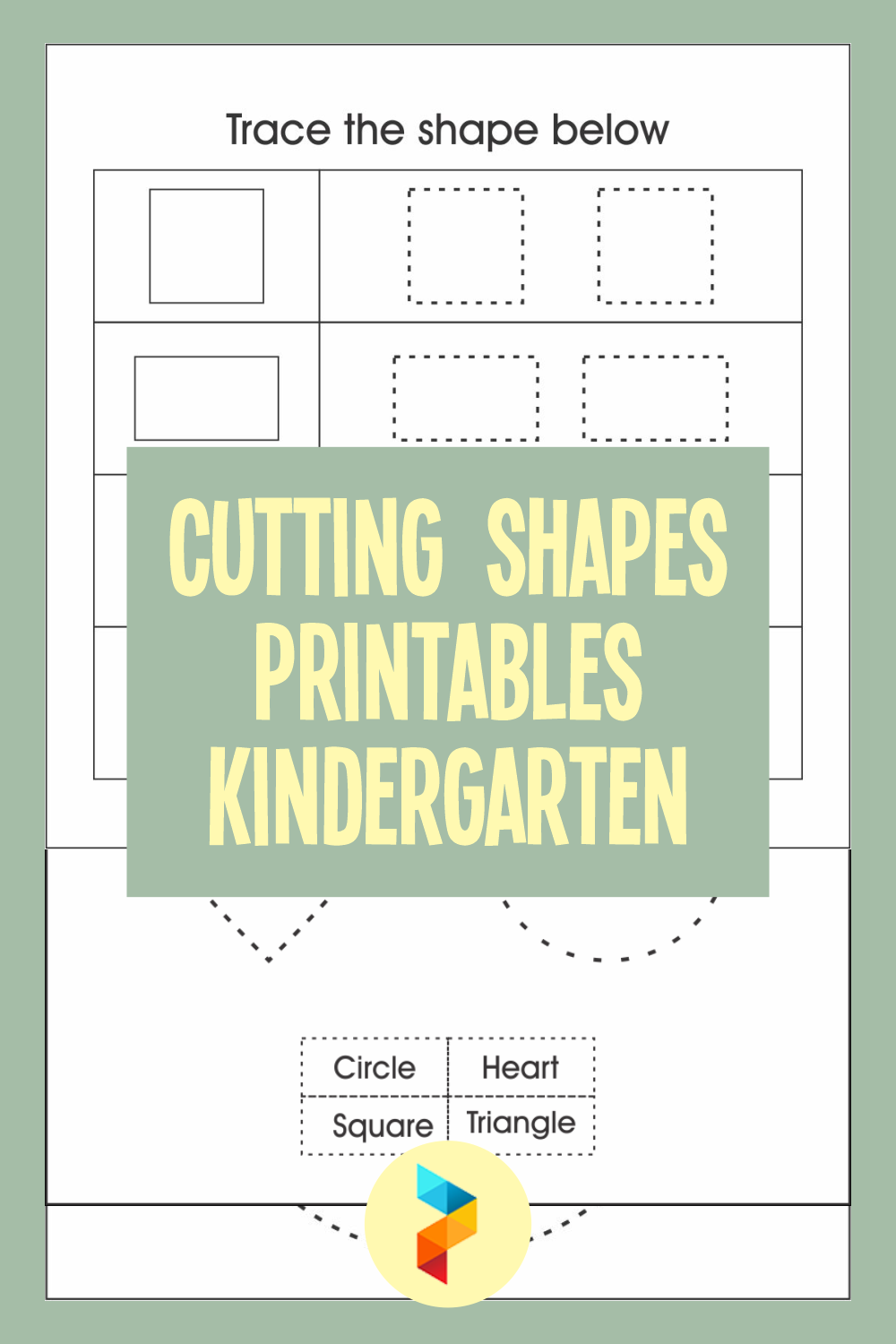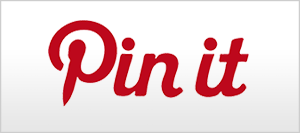 Cutting Shapes Printables Kindergarten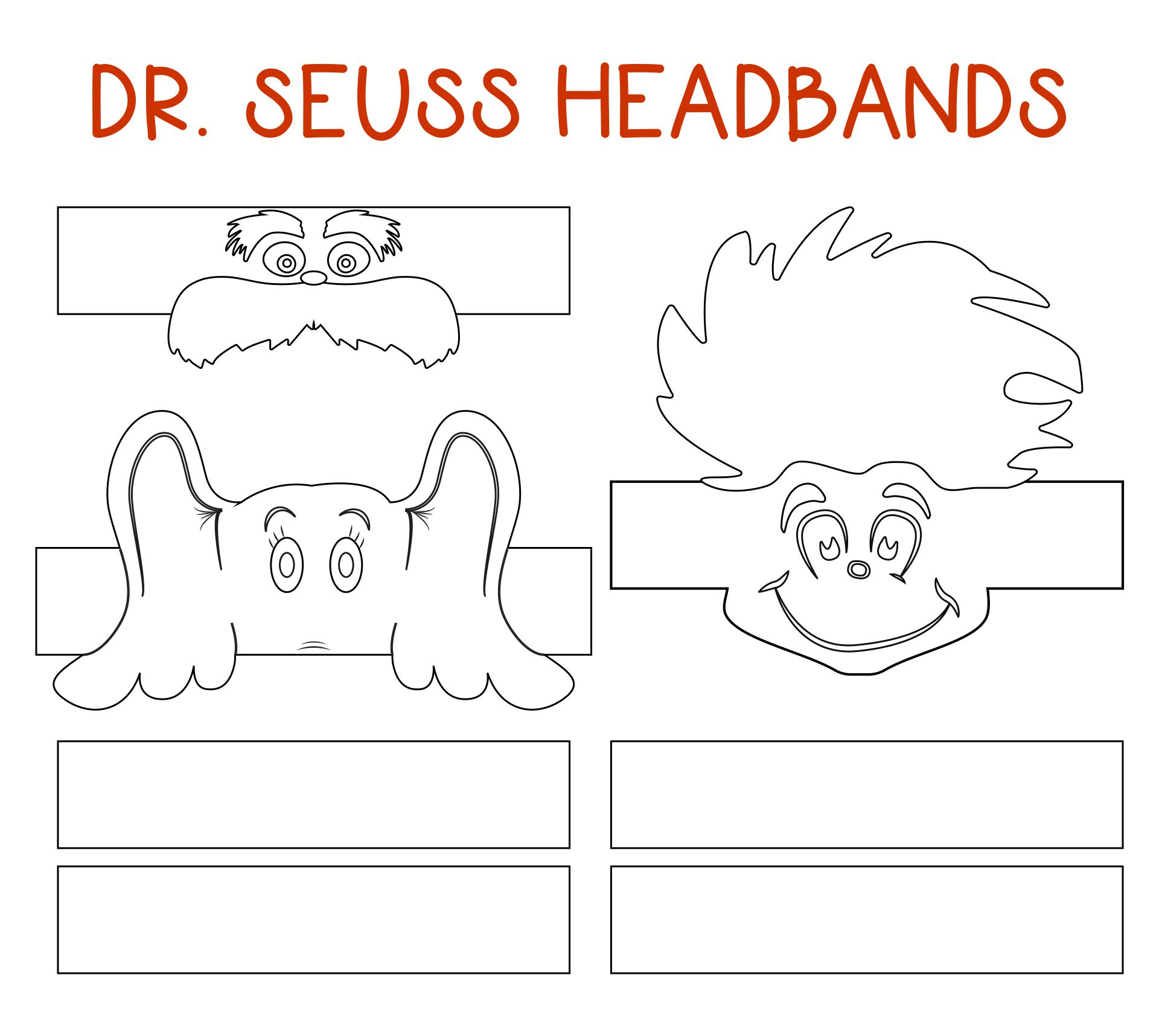 When should a child be able to cut with scissors?

We can see kids doing cutting shapes kindergarten exercise when they are at school. Usually, they cut basic 2D shapes, square, triangle, rectangular, or a simple object like stars, for instance. This trains cutting skills for children. These skills will be useful for them to do craft. Children may develop their cutting by using small scissors at the age of three to four years old. The best skills of cutting are completely improved until they are six years old.

How does cutting and sticking help a child's development?

When we download cutting shapes kindergarten and give this to our kids, there are so many advantages for their development. Here are the benefits for kid's development:
1. Intellectual advantages
When they are cutting basic shapes, like rectangular, triangle, circle, and many more, they actually engage with things that they get in math lessons, specifically in geometry. Geometry is a part of math lessons that involves shapes, 2D or 3D.
2. Physical advantages
Cutting develops the fine motor skills of the children. When they are cutting, there are three main activities that they do at once. They hold and move the scissors, keeping an eye on the paper and the scissors so that they follow the pattern, and holding the paper as firm as possible. Even though it seems simple, it is actually a complex activity. When they are doing this, they actually train their fingers and hands to hold the objects. If these skills are well-exercised, they will be able to do the advanced tasks, including put on the button or handwriting using stationery, like pencil, pen, or marker.
3. Emotional and social advantage
When we encourage kids to do cutting shapes kindergarten together, this activity opens the positive and healthy way for them to express their emotion. As they get older, arts and crafts is a positive way to socialize with other people. Instead of doing nothing, they can be productive by creating things.
4. Communication skills
Cutting shapes in kindergarten is good for building communication skills. When they are provided with many materials to create crafts, they will talk to themselves about how to use the materials or what they should use to do certain things. This kind of communication is called intrapersonal communication. They talk and reflect to themselves to get the answer of things to do next.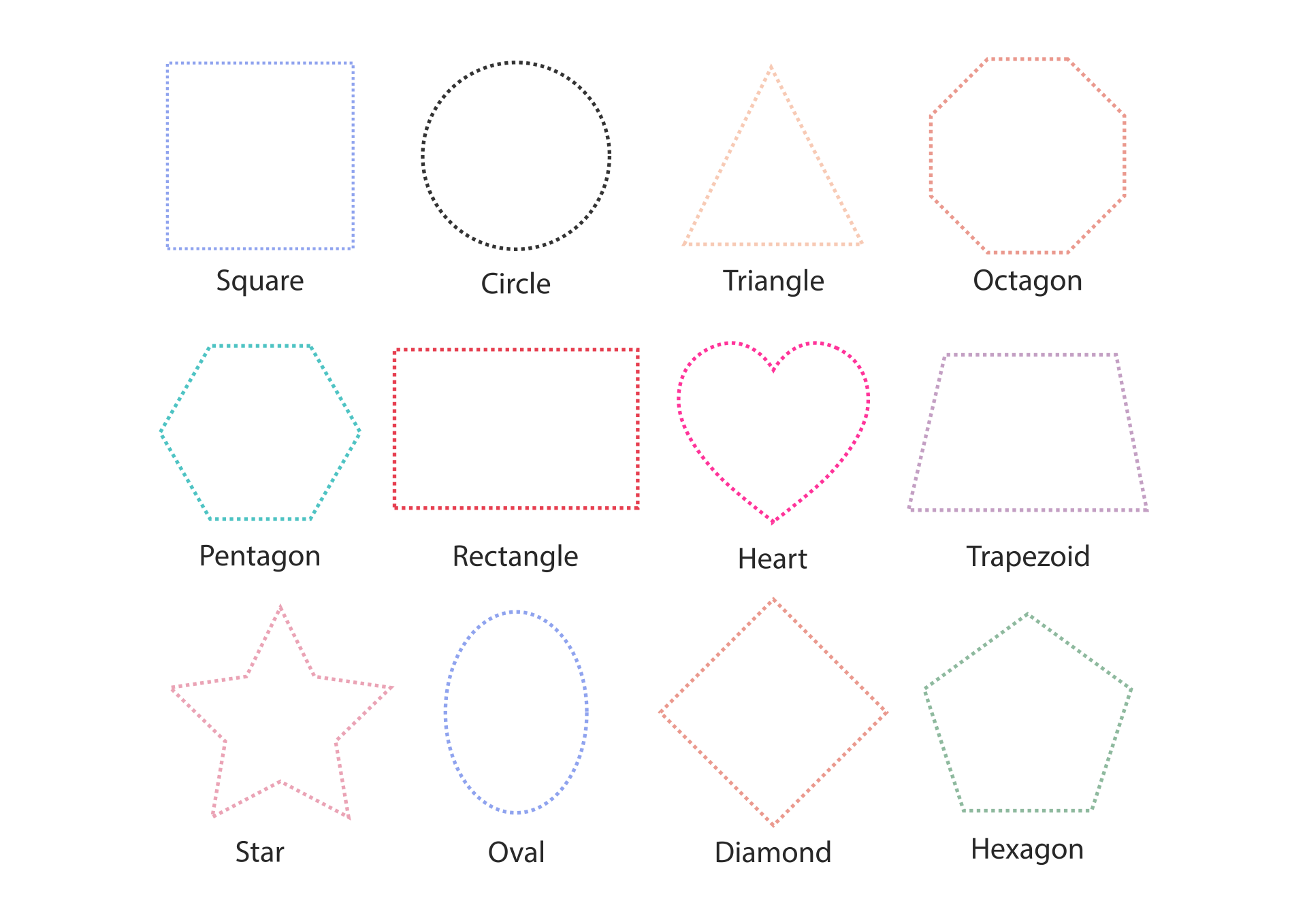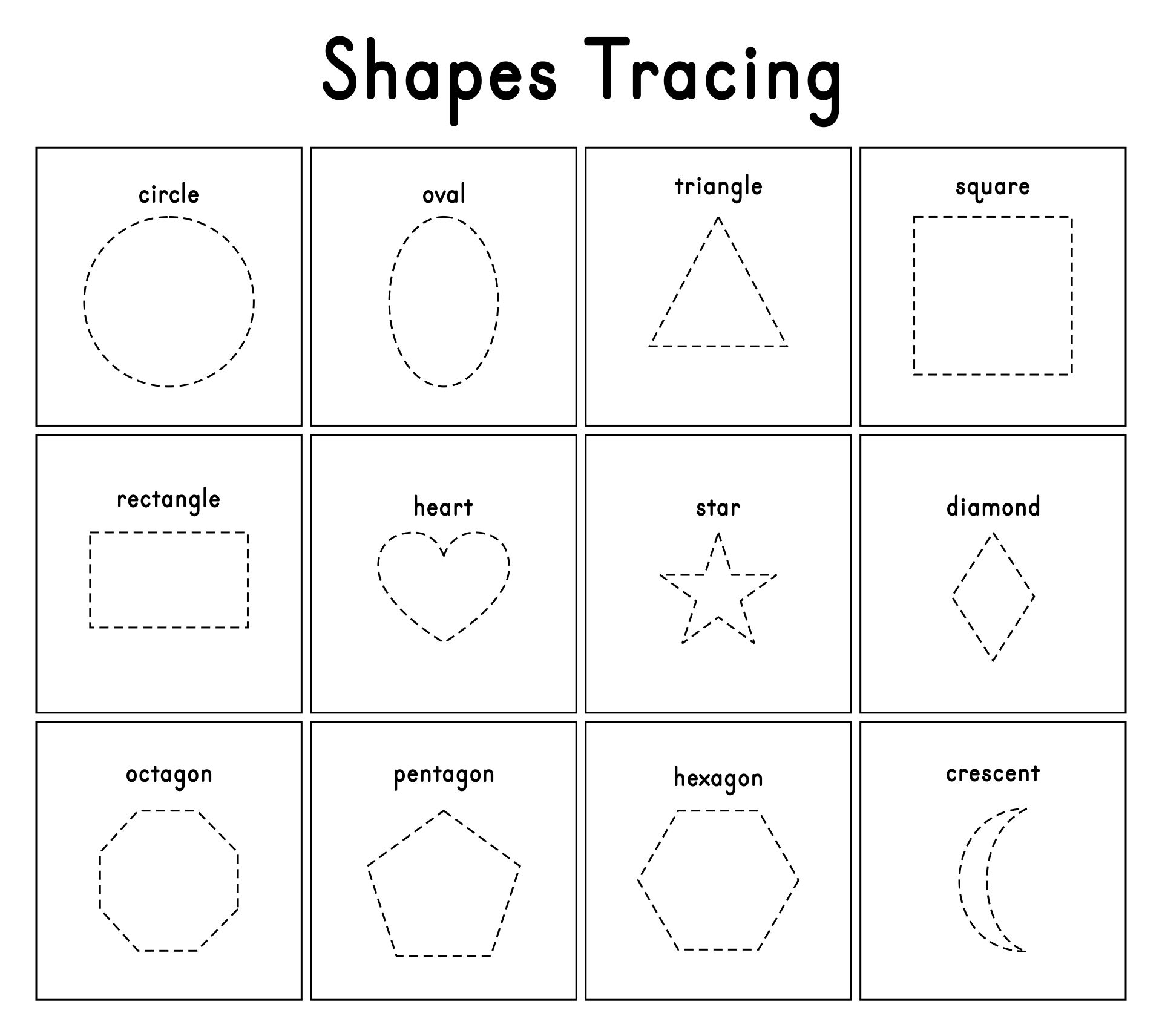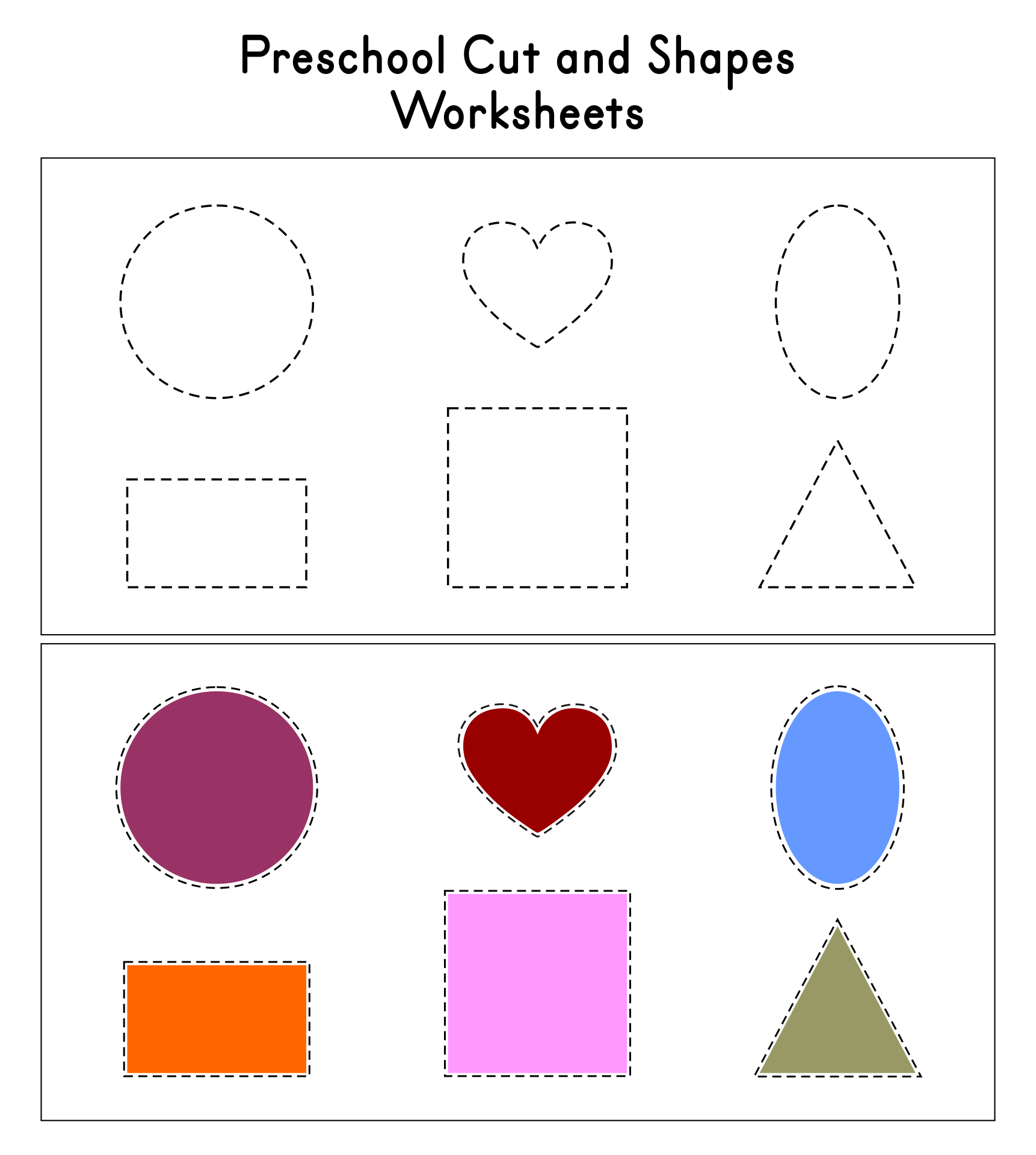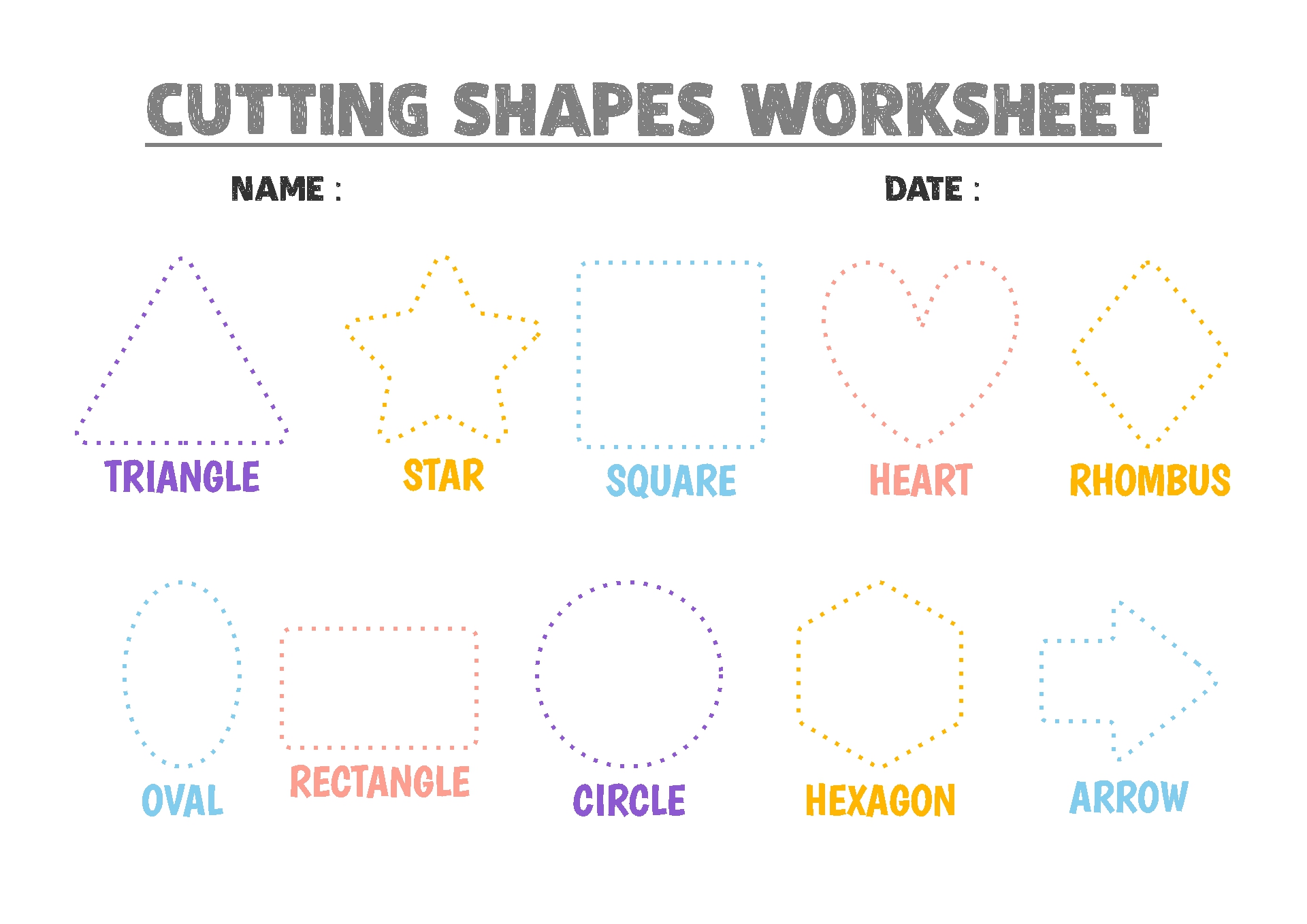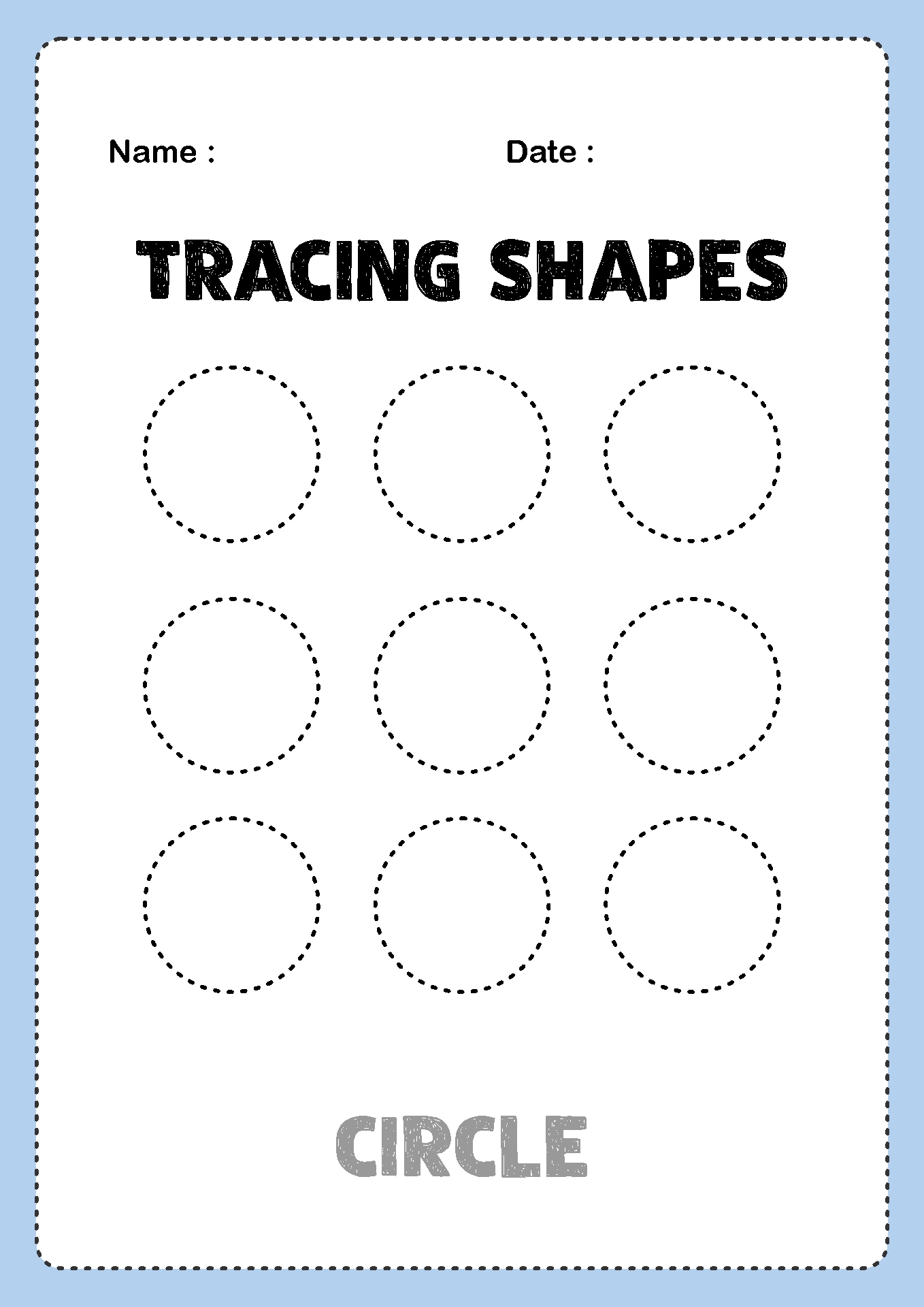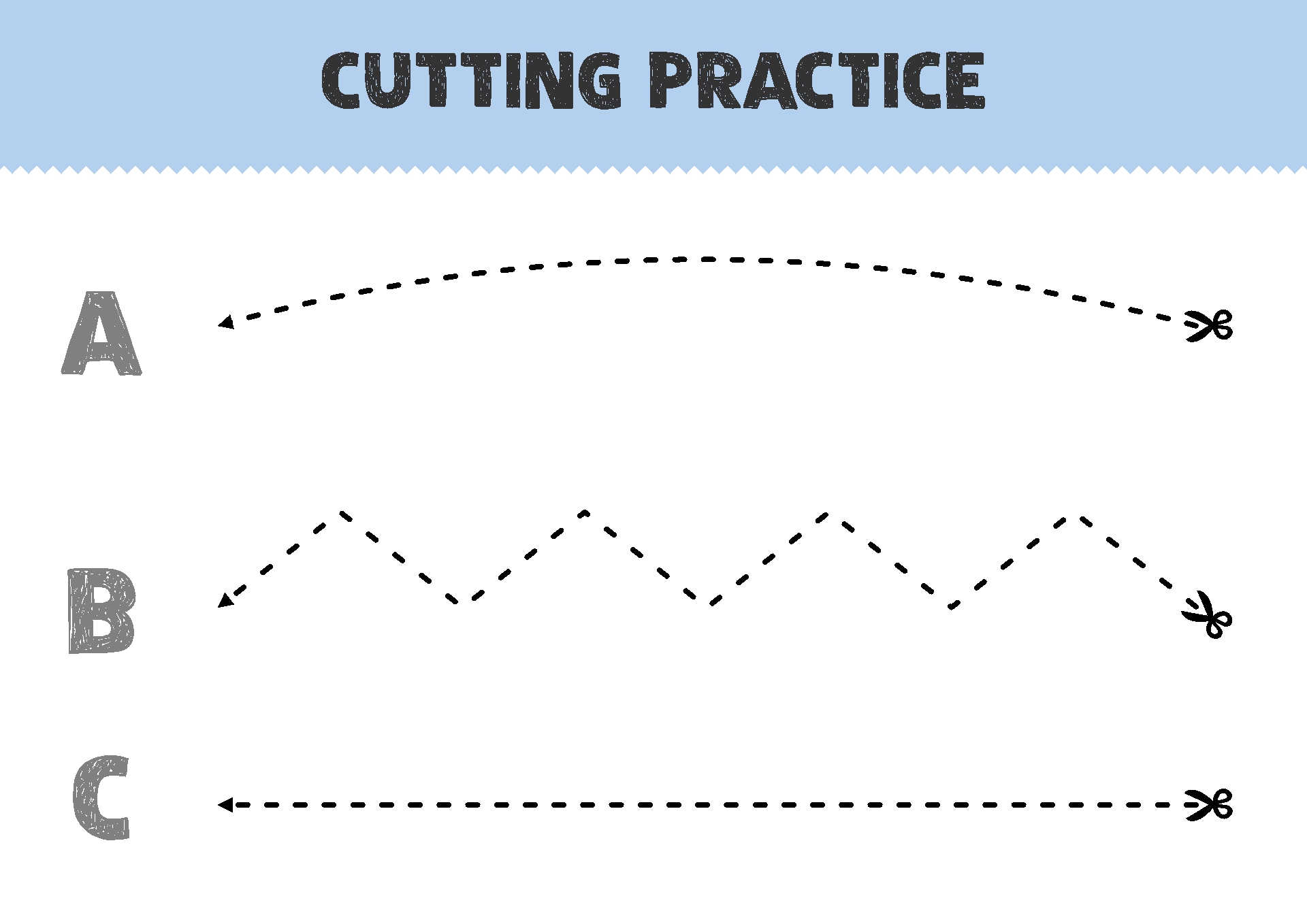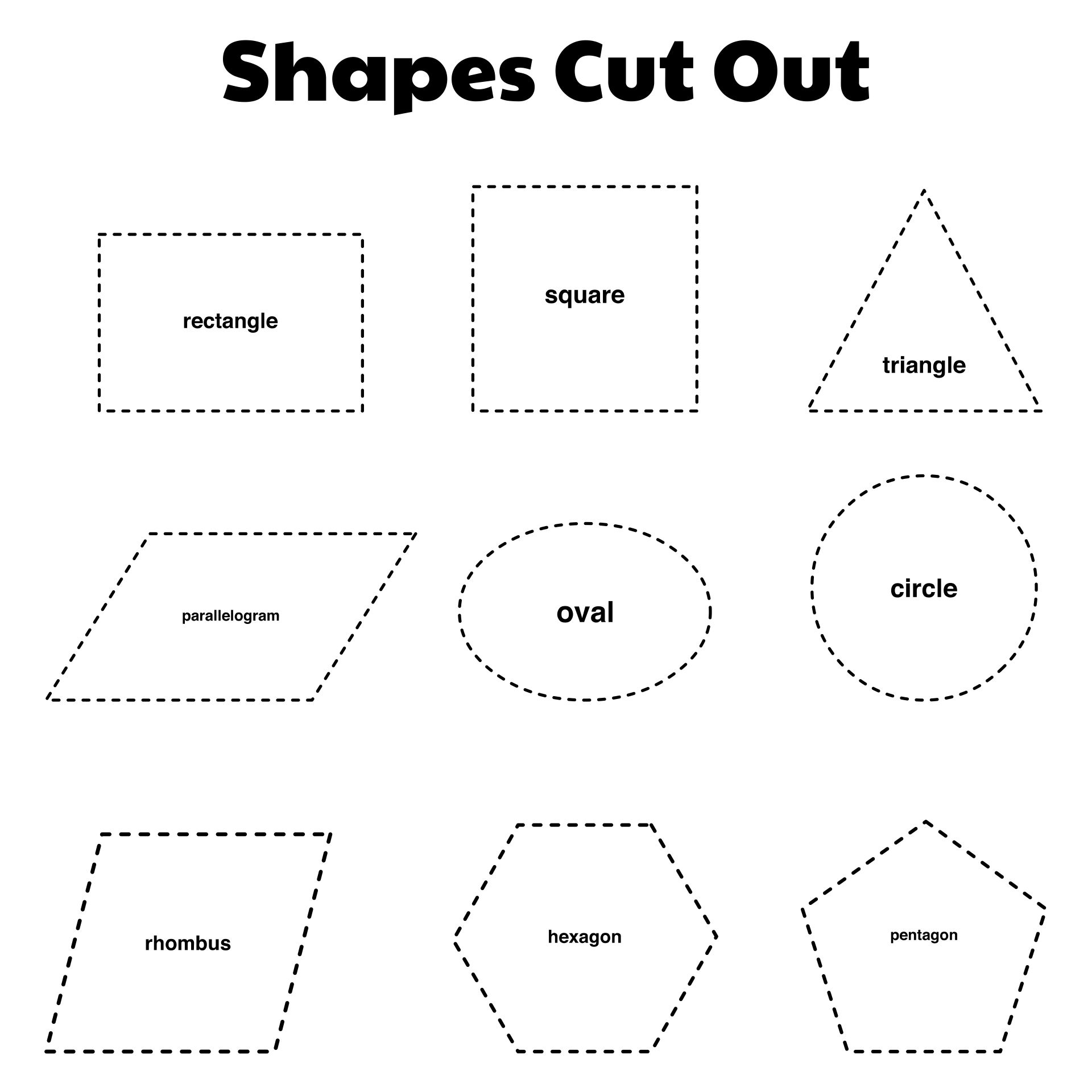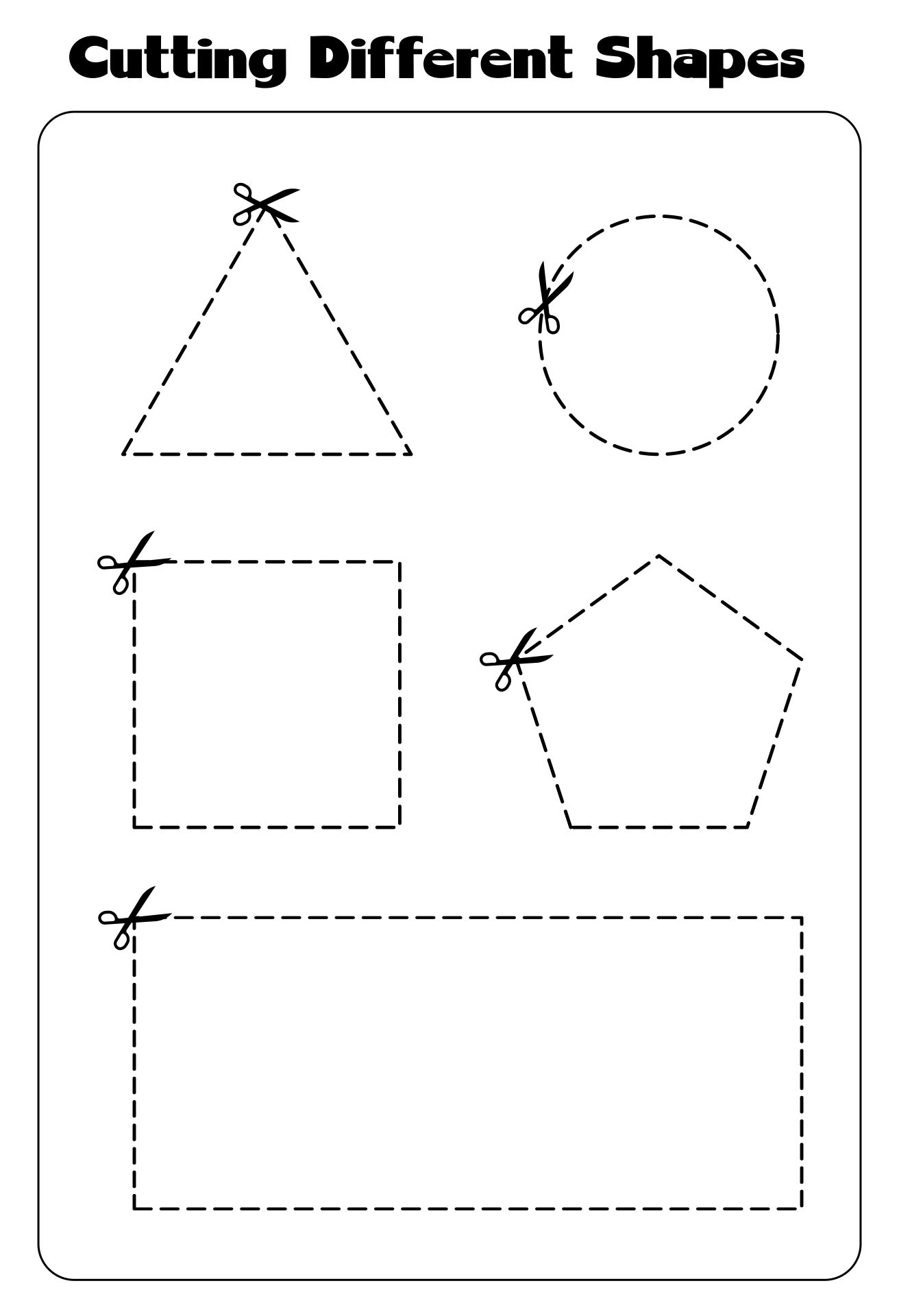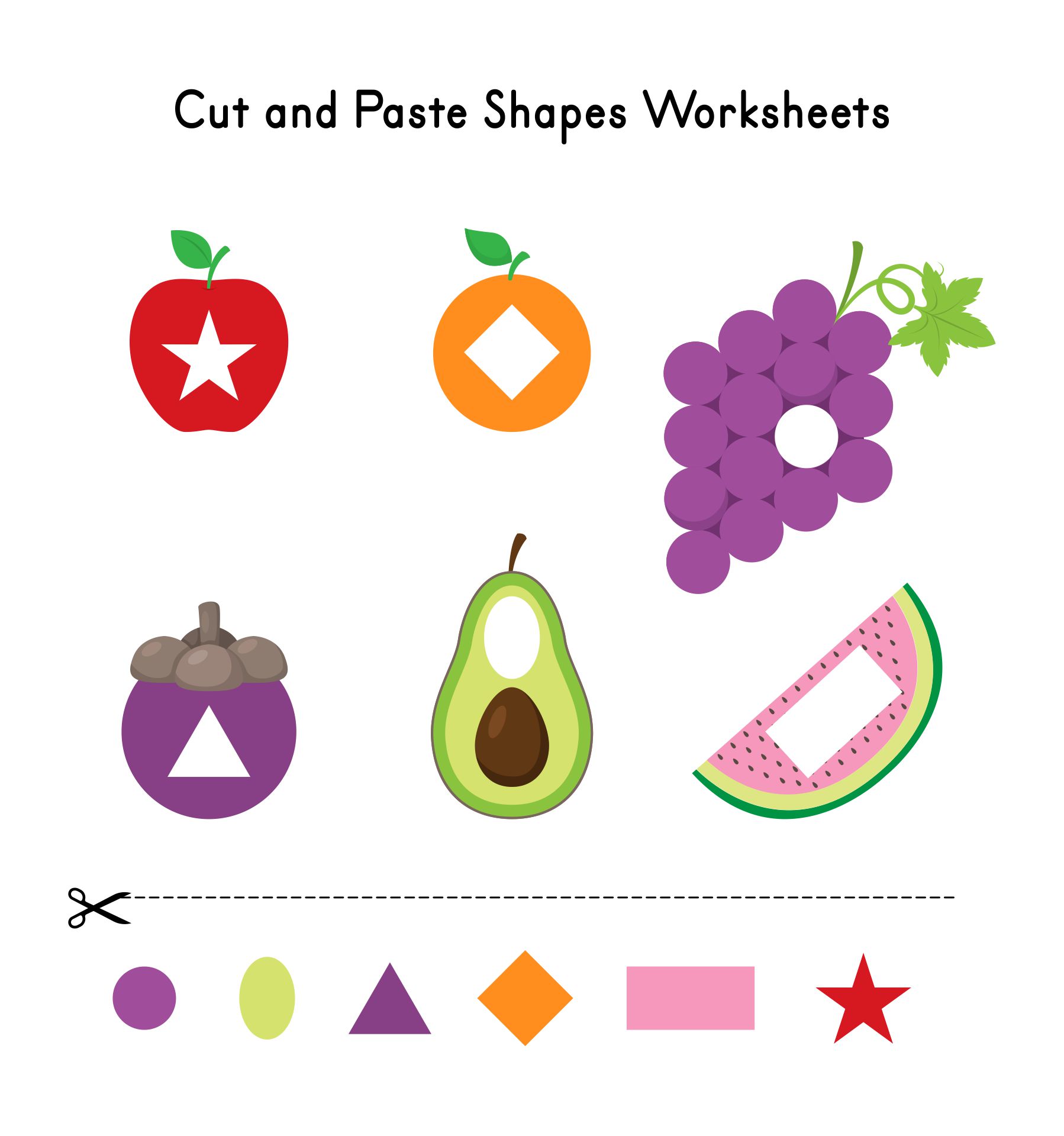 What do scissor skills develop?

Besides fine motor skills, there are so many things to be trained when it comes to cutting shapes in kindergarten for kids. Cutting requires the coordination of many skills, including bilateral coordination and eye-hand coordination. Bilateral coordination refers to the ability to be active with the right and left sides of the body at the same time or with alternating movement. While eye-hand coordination is defined as how hand and eye can work together to follow the pattern or instructions at the same time.


---
More printable images tagged with: