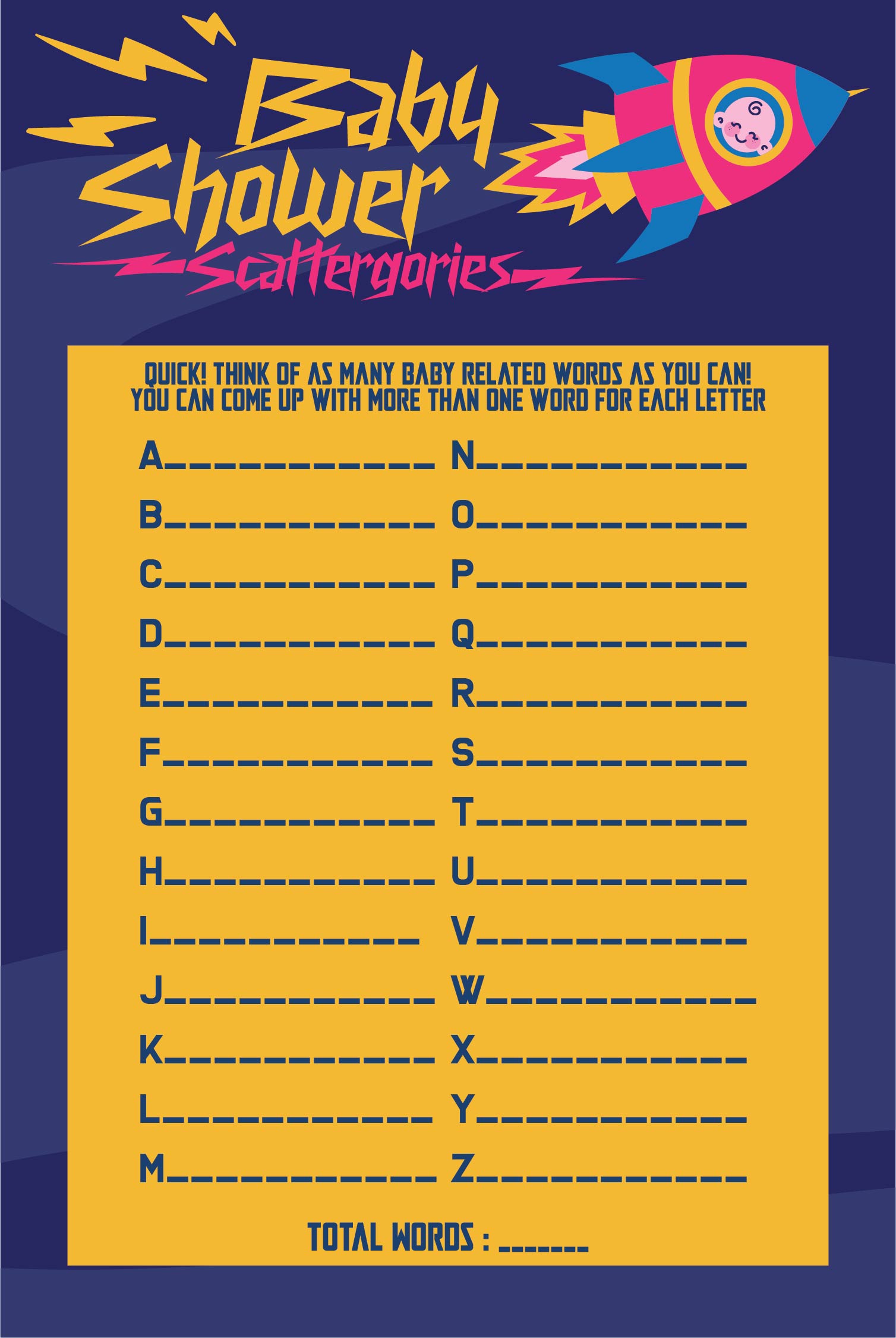 How do you play Scattergories for a baby shower?
The main rule of scattergories is the same no matter what time or occasion you play it. But you can change some rules a little bit to make it more suitable for the occasion. For example, in a baby shower, you can use any kind of categories but it is better if you use categories that are related to babies and motherhood. You can make baby shower scattergories sheets yourself and use the mom's name or the baby's name as the initials. You may also want to create unique categories related to the baby. You can add an actual prize for the players to make the game more fun.
What games do you play at a Baby Shower?
Playing games at a baby shower is a way to make the party even more fun. There are a lot of games you can play such as guessing the baby name, guessing items on the diaper bag, baby shower bingo, cardboard games, etc. One of them is the baby shower scattergories. This is a fun game to play that is not annoyingly fun such as the dirty diaper game, but also challenges the player to think fast.
How do you make Baby Shower Scattergories more fun?
Playing scattergories is fun, but there are some things you can do to make it even more fun. You can change the rule a little bit. For example, if regular scattergories pick the winner based on the number of correct answers, you can add some rules to upscale the game. For example, the players who write one unique answer like nobody else gets a bonus point. Or if one player finds an incorrect answer from another player, they can steal the other player's point. You can also provide real gifts for each round to make everybody motivated to play the game.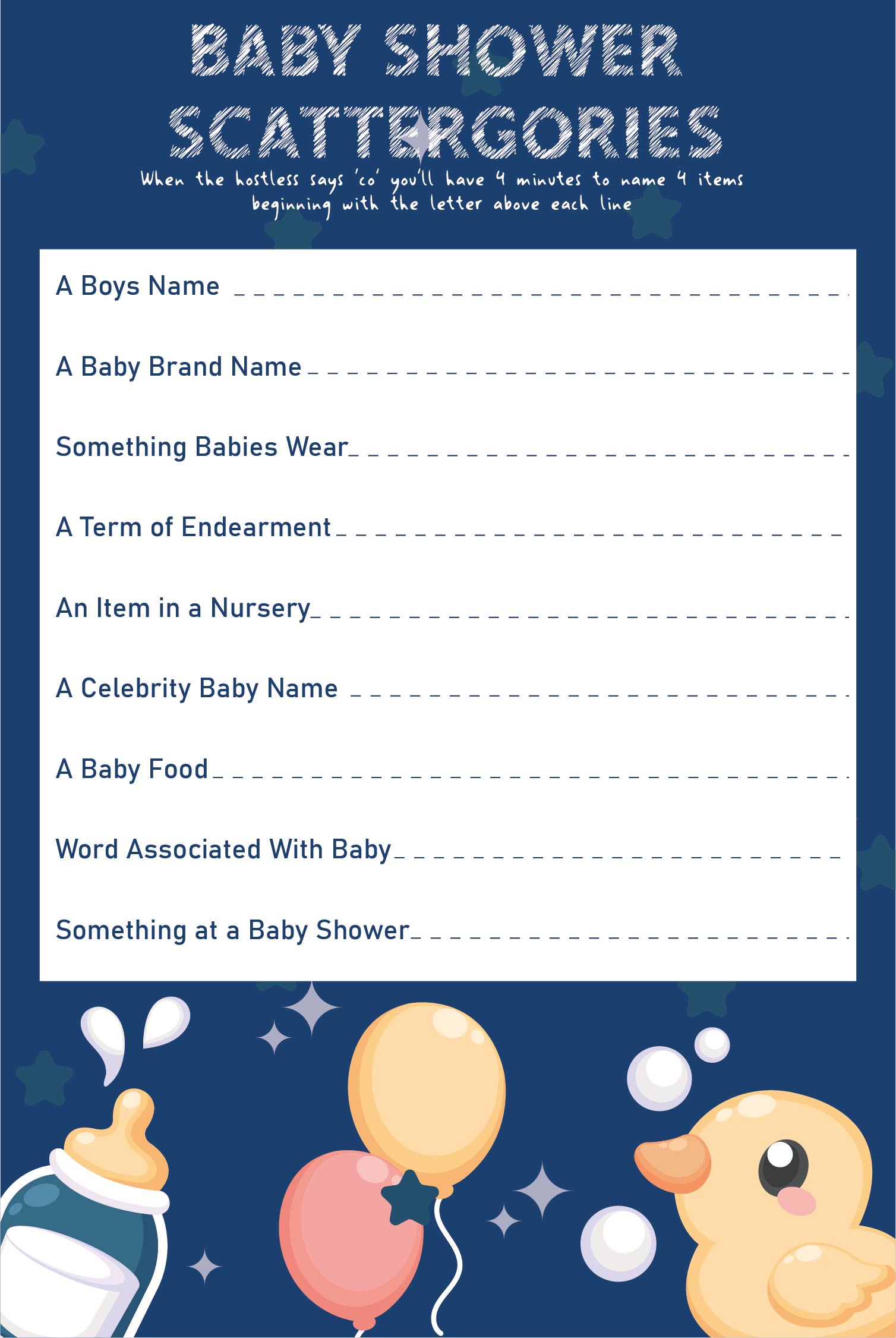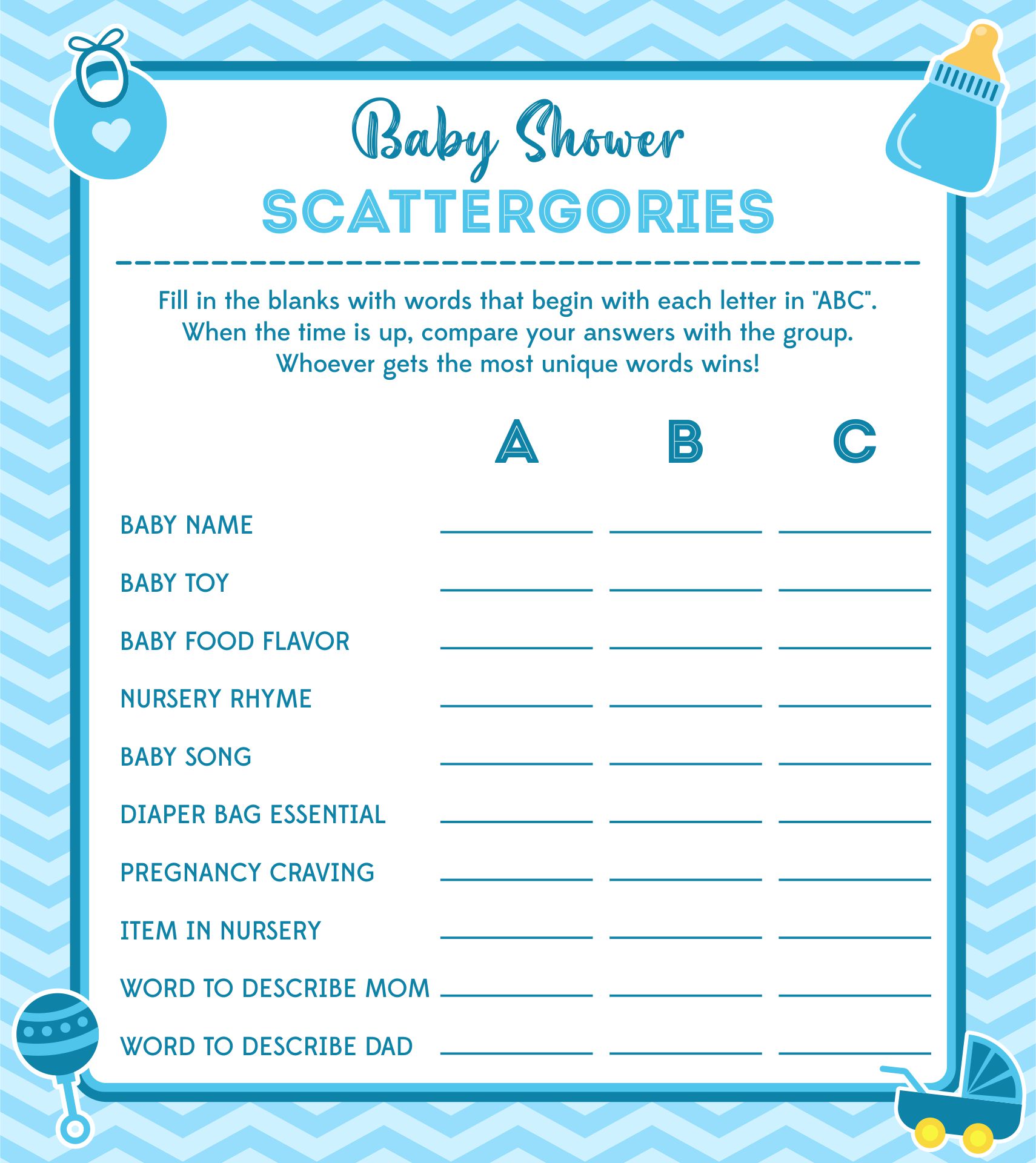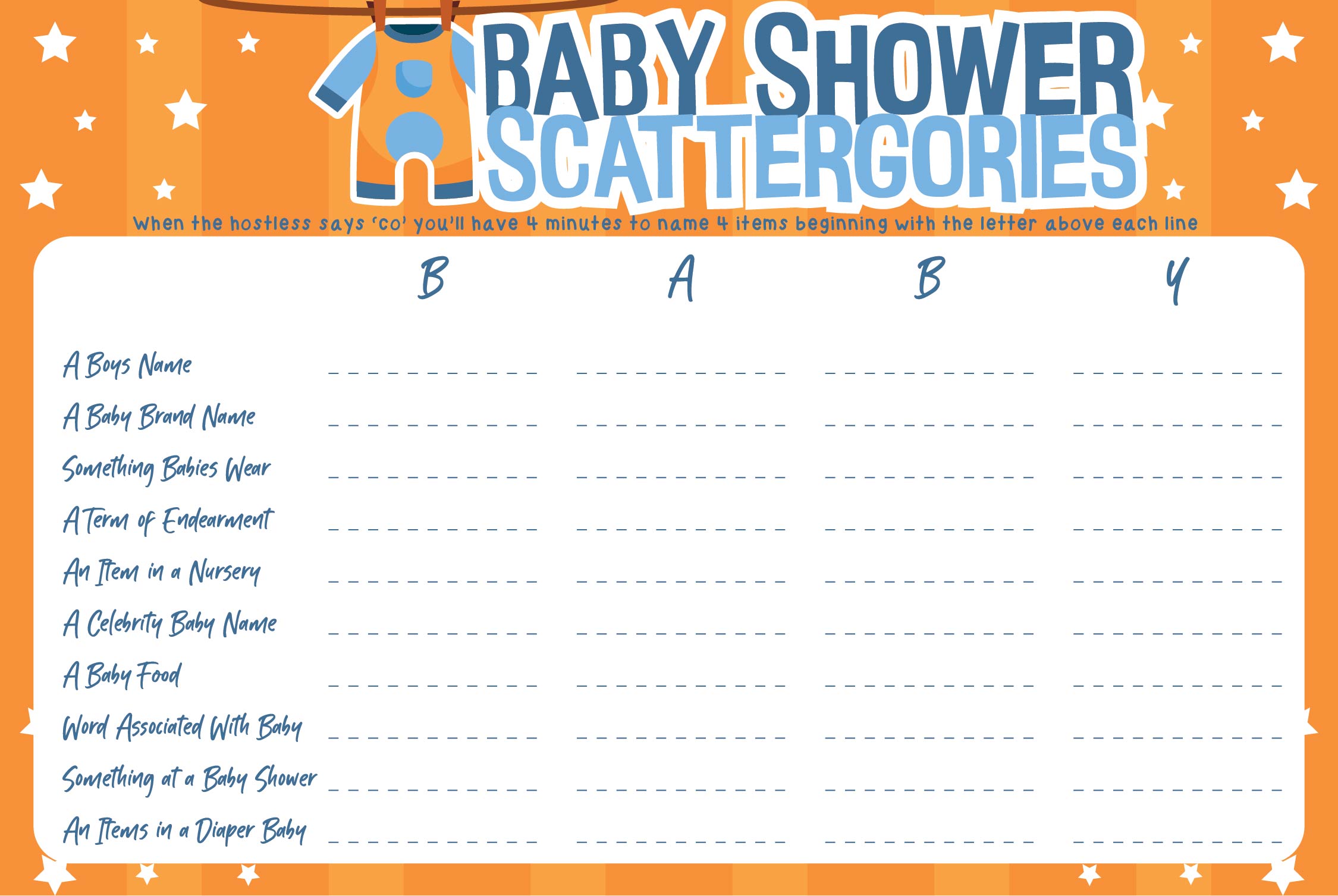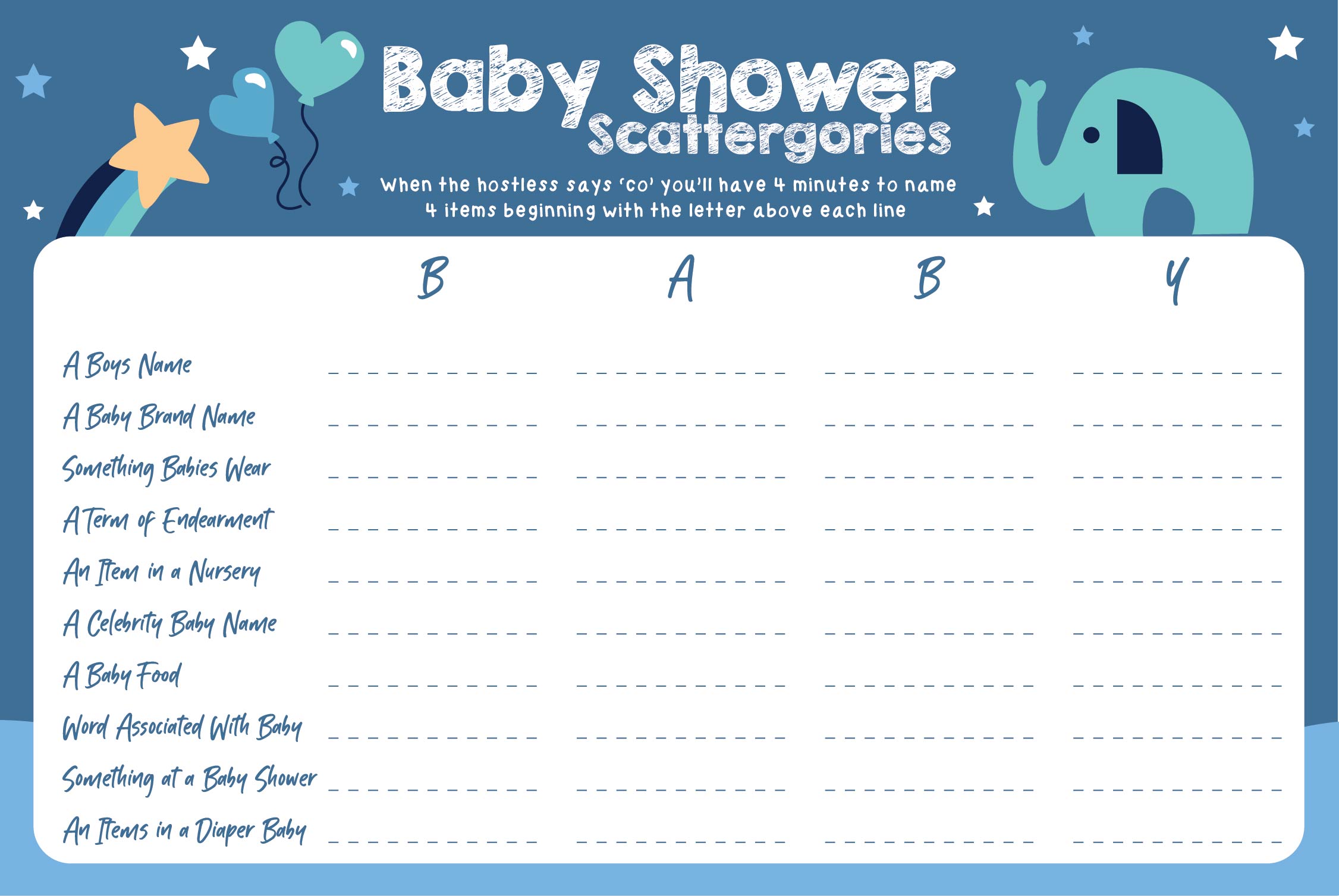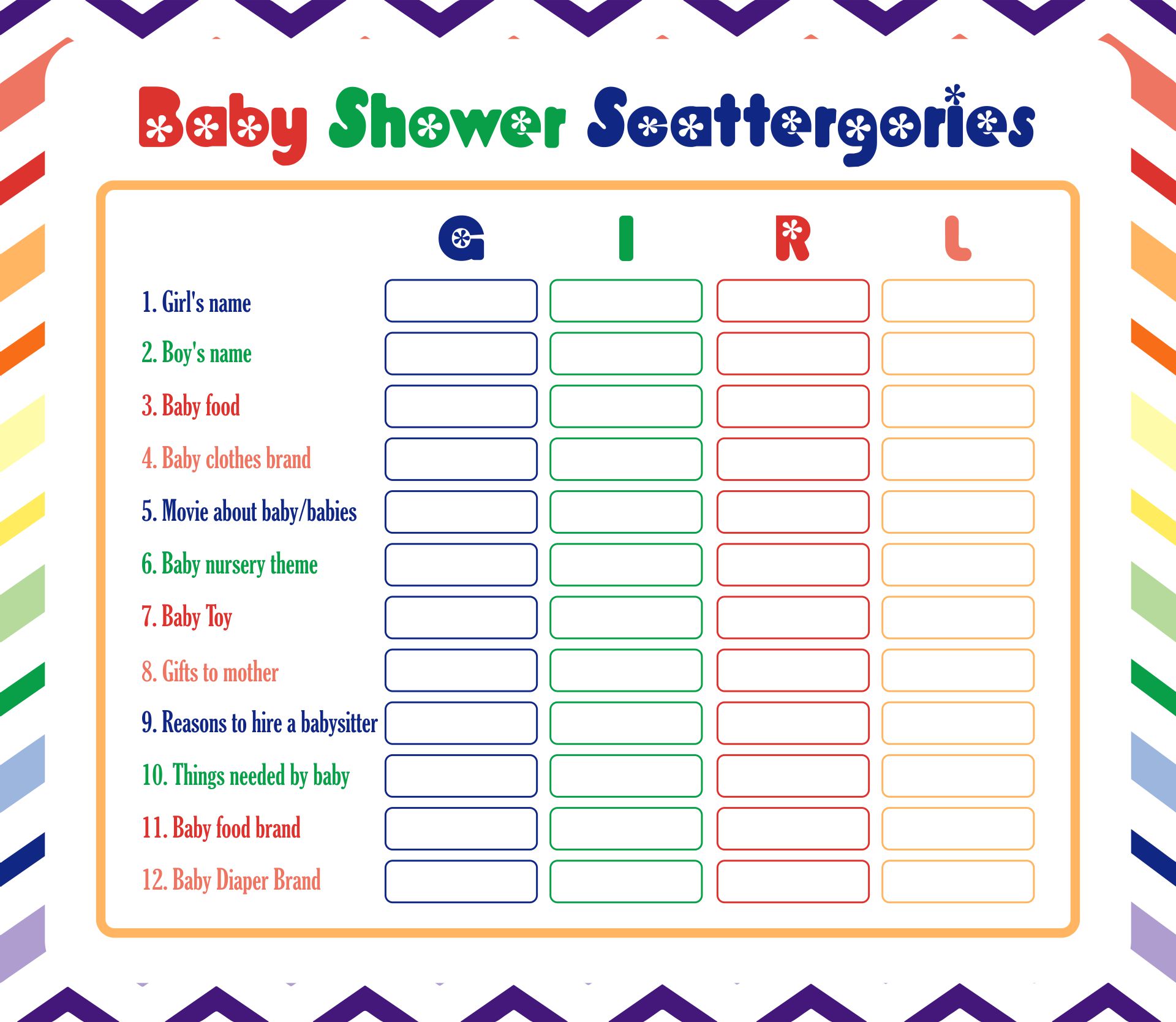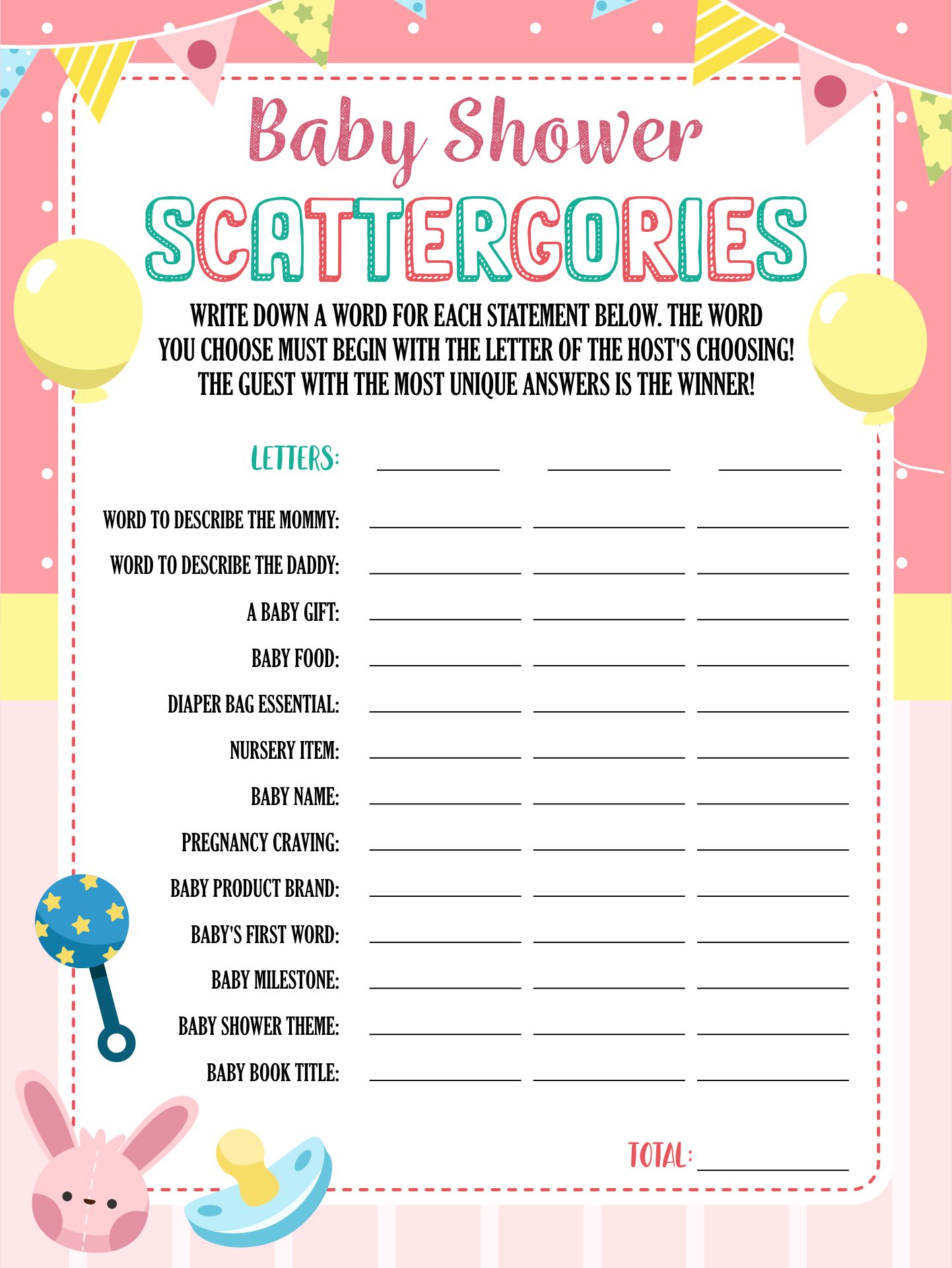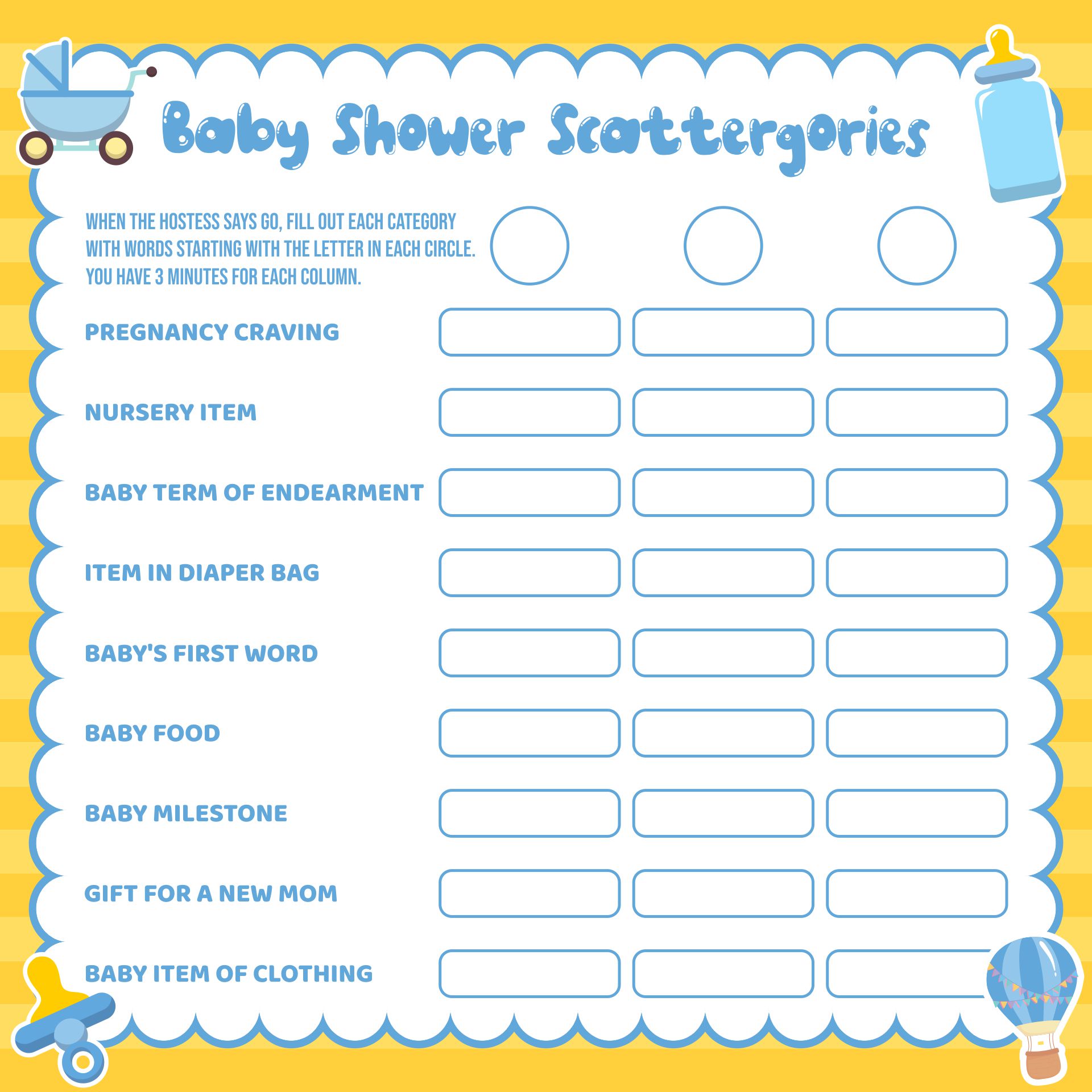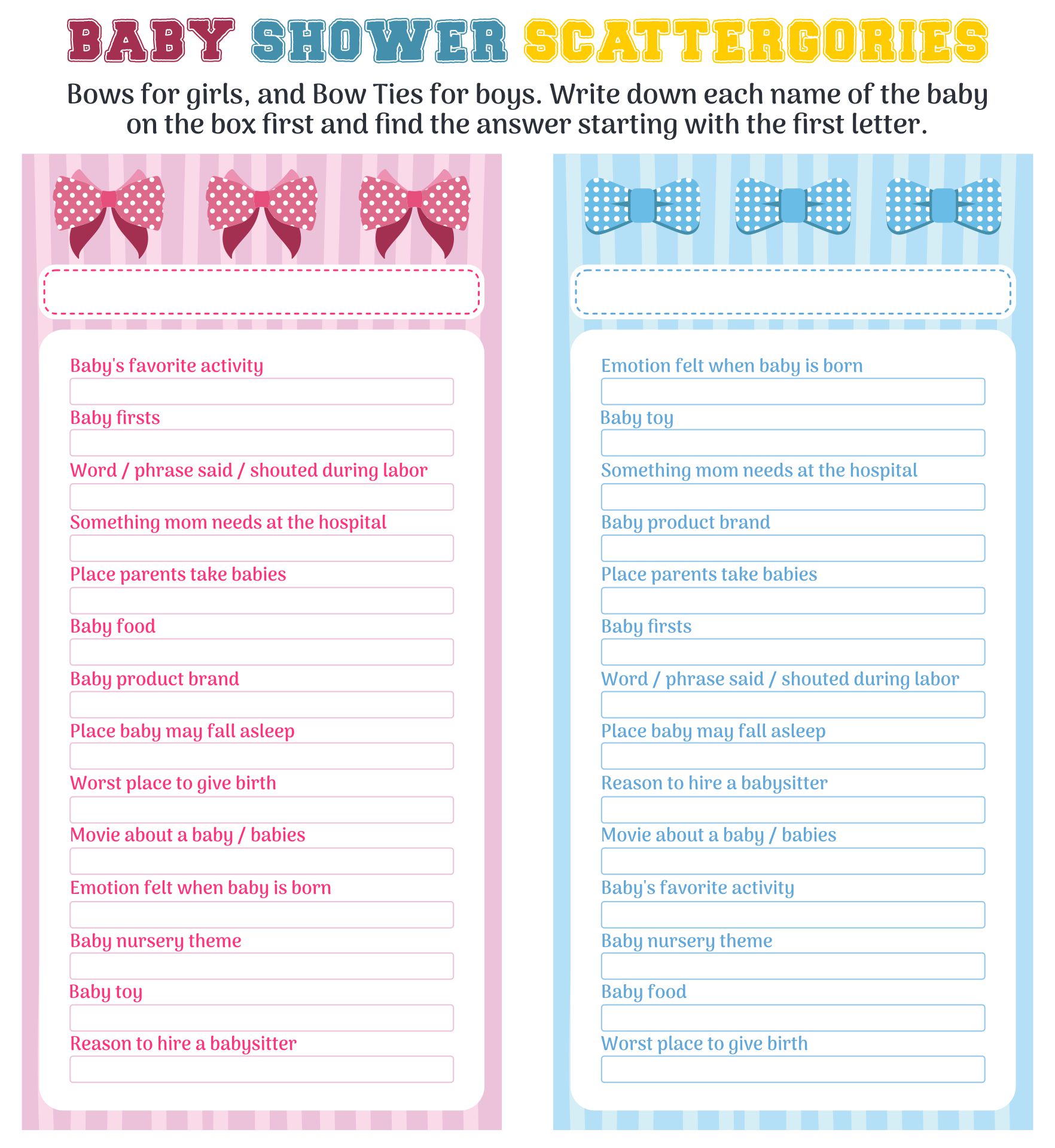 What is Baby Shower Scattergories for?
Even if the main goal of playing scattergories at a baby shower is to have fun, actually there are a lot of things you can get from this game. For example, you can use the baby name category and find inspirations for your baby name from there. You can also share experiences with fellow moms about baby food, cravings, and other things related to motherhood. You can also open a discussion after you finish each round so every player can share their stories related to the categories. It will be fun and not just a game.
---
More printable images tagged with: