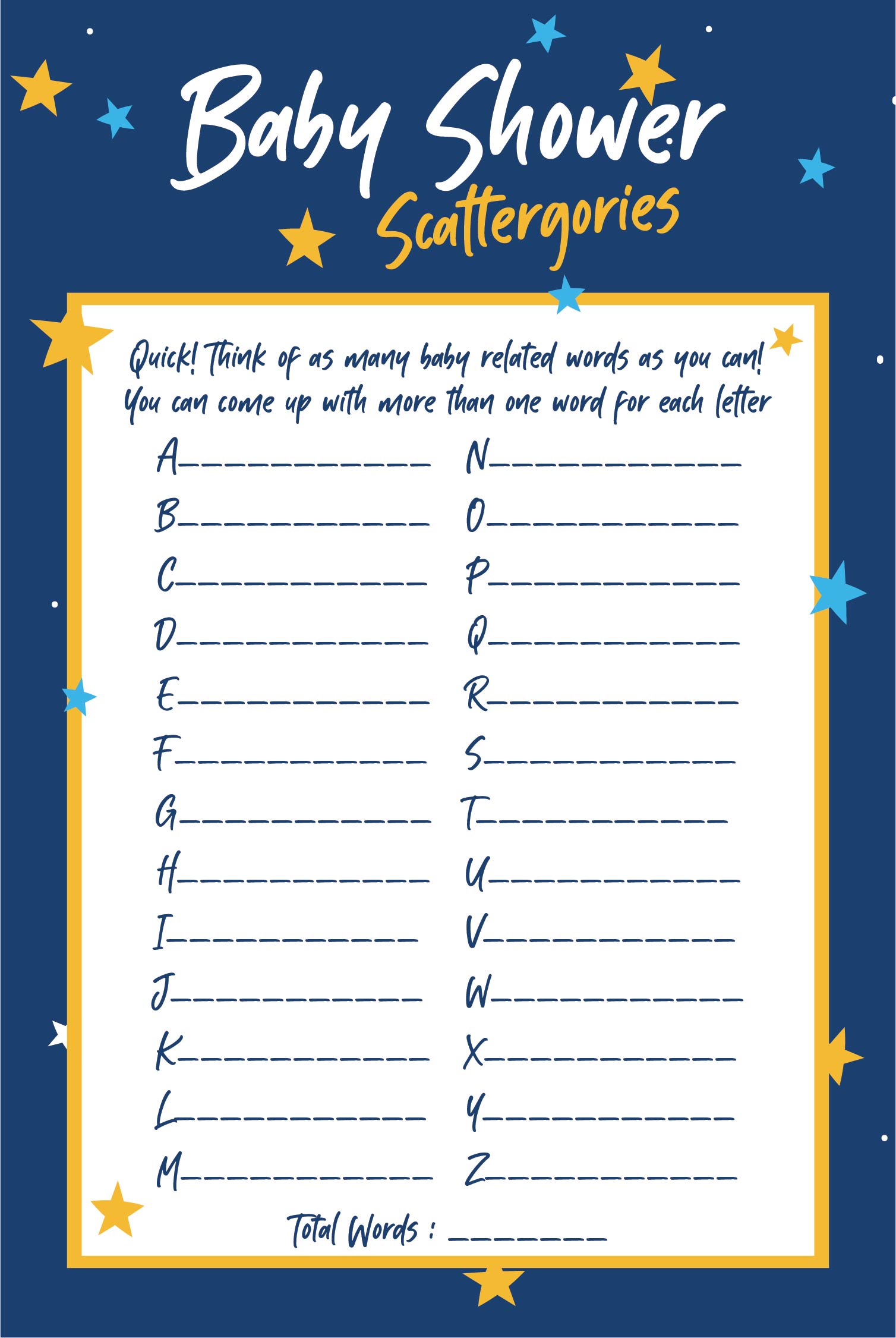 How do you play Baby Scattergories?
The rule is the same as regular scattergories. There are some categories provided and the player must fill a baby scattergories sheet in a certain amount of time. You can use the categories provided by the game scattergories, but you can also make the categories yourself. You can decide on how long you should set the timer. Normally, the timer is set around three minutes. When the time's up, all players can read their answers and another player can challenge them if they find an answer that does not fit the categories or the initial letters. A winner is the one who writes down the most correct answers. After you have a player, you can start the next round. If the same initial letter appears twice, you can reroll the dice to get a different letter.
What are the Categories in Baby Scattergories?
There are a lot of categories you can fit into baby scattergories. Usually, the categories picked are related to babies and pregnancy such as baby name, pregnancy cravings, baby clothing, baby items, baby gifts, nursery items, baby food, and many more. You can also use categories that are related to mom and motherhood such as breastfeeding, period, mom's clothing, etc.
How Do You Make a Baby Scattergories Categories?
You may need to focus your thinking process on babies and mom and work from there. For example, what babies need? What mom needs? What kind of routine or activities moms do when they have a baby? What does mom eat when breastfeeding? What baby eats? You can develop the categories following that pattern. If you don't have the time to make your own categories, you can search for them online. There are a lot of baby scattergories sheets and templates available along with the categories.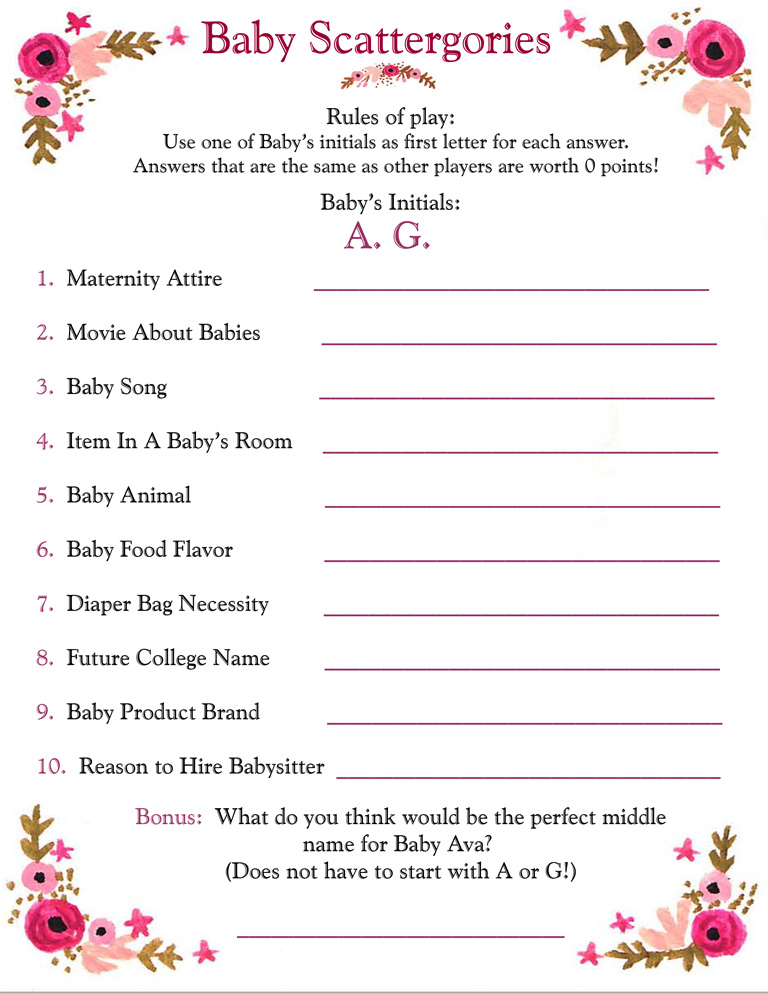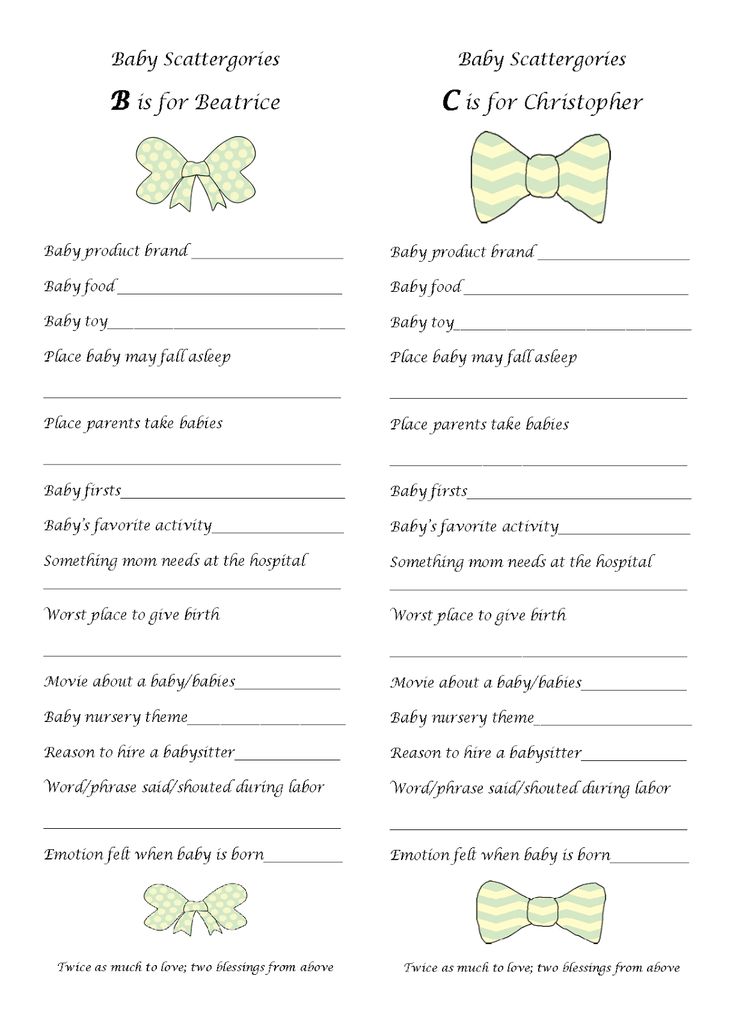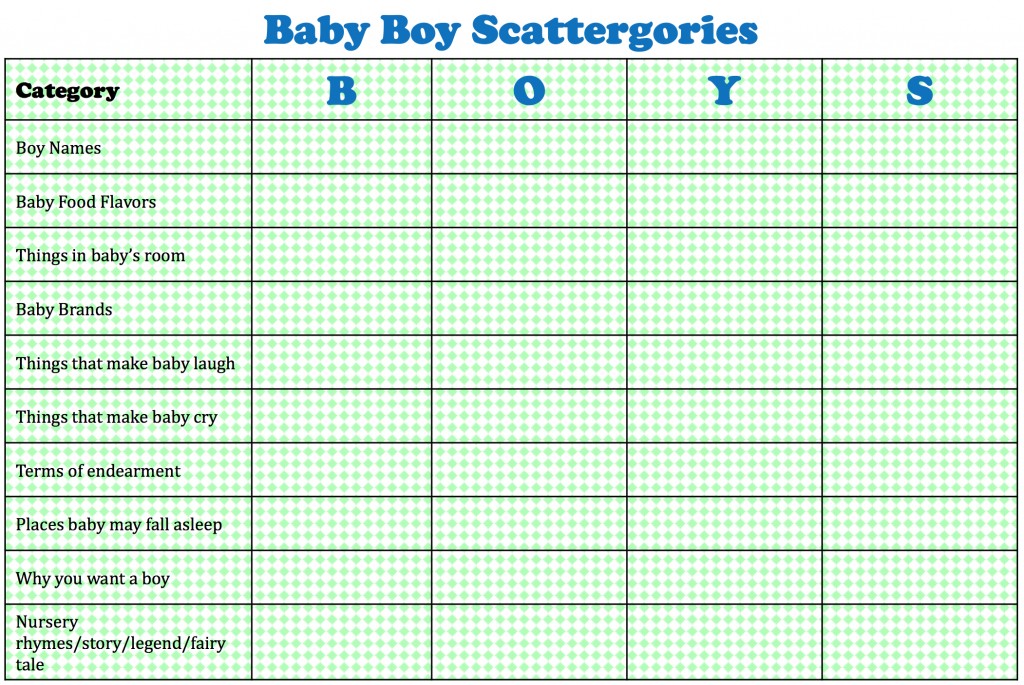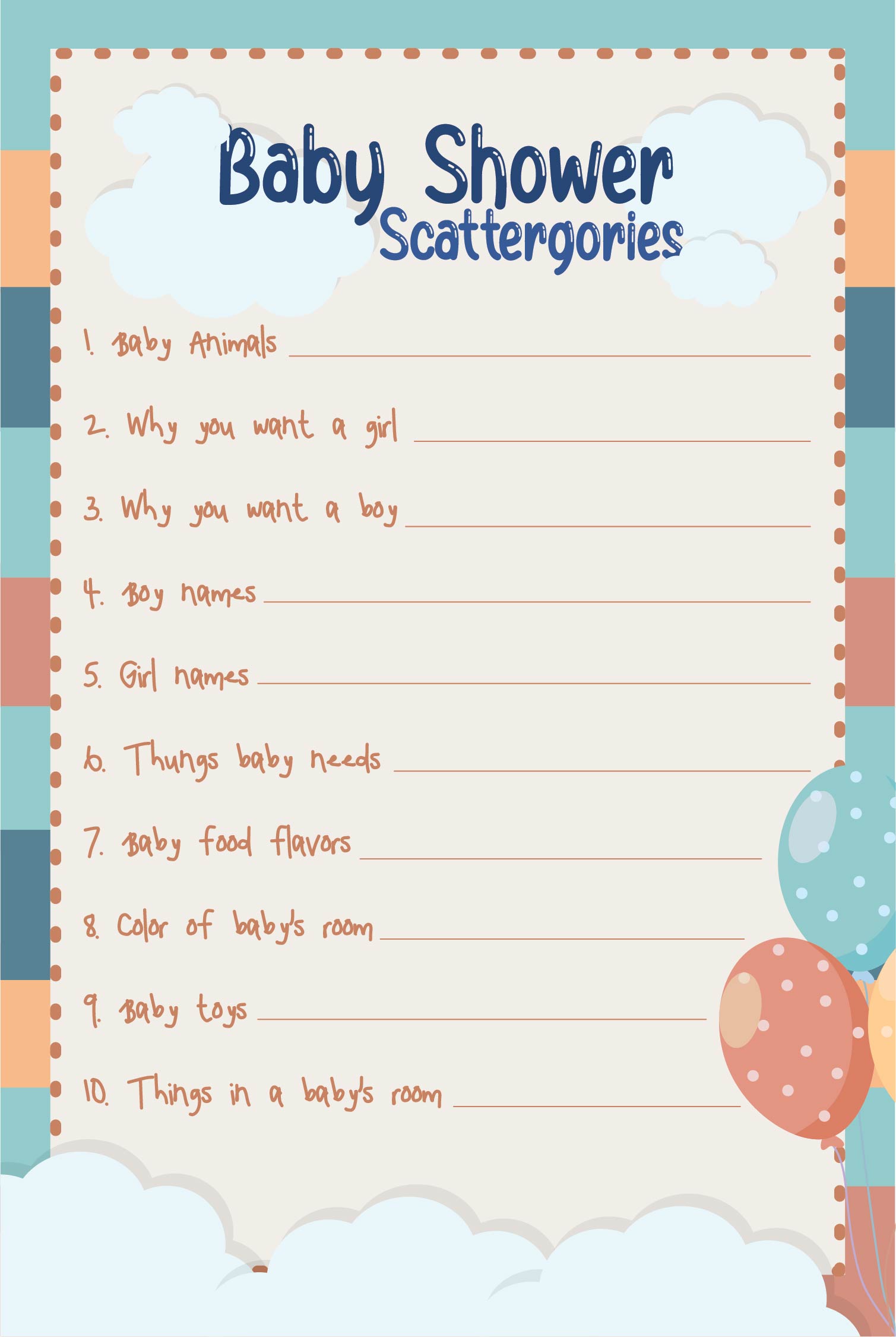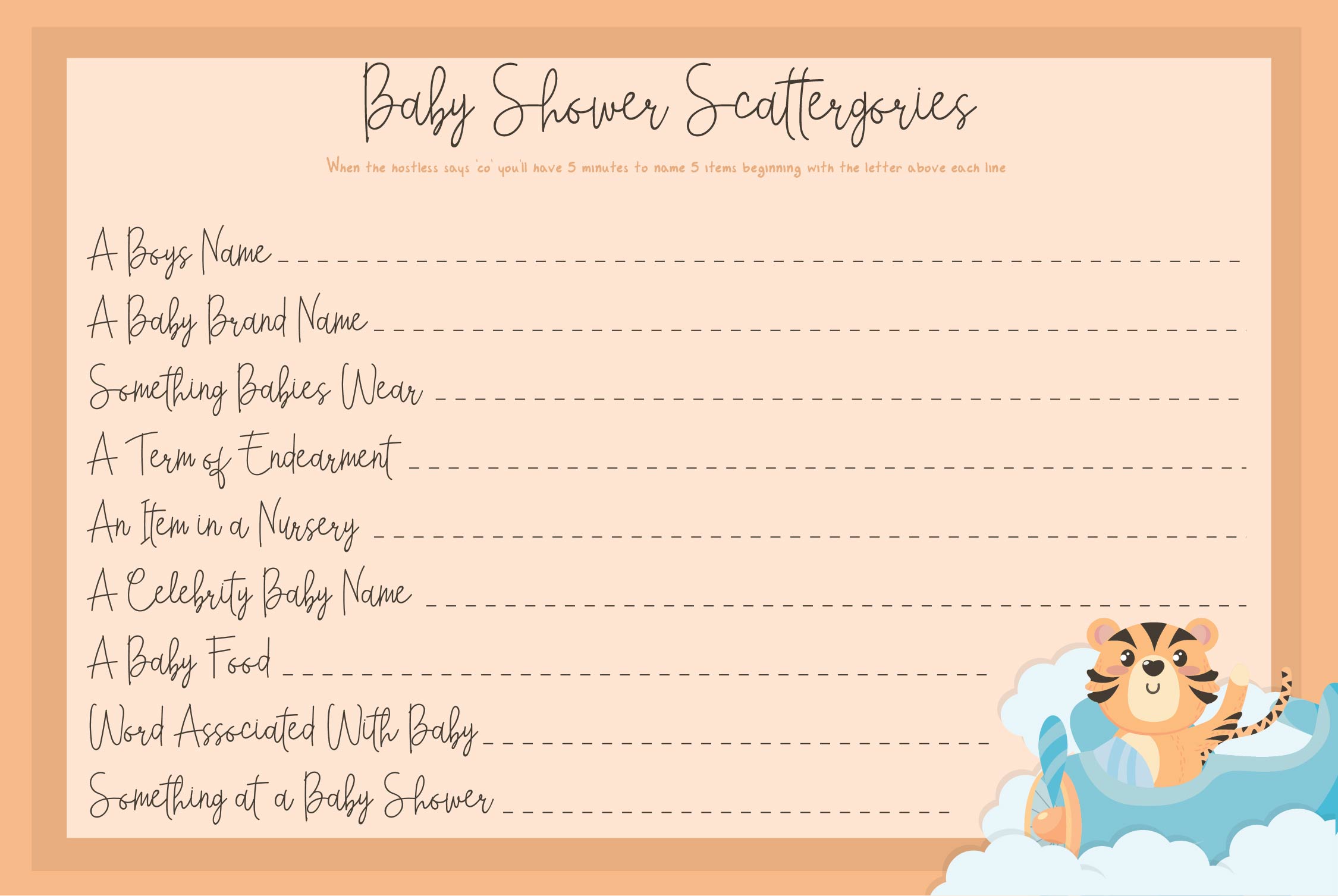 How do you make a Baby Scattergories sheet?
You can make baby scattergories much more simple than regular scattergories. For example, a regular scattergories has a sheet with a long list for each category. You can make it simple by providing the categories in a column and provide the initial letters next to them. For example, you can use the word BABY and separate each letter in different columns as the initial letter. You can also use other words such as MOTHER, BOY, GIRL, etc. If you want to start a new round, you need to use different sheets with different category lists so you may need to prepare a few sheets with different variations.
---
More printable images tagged with: