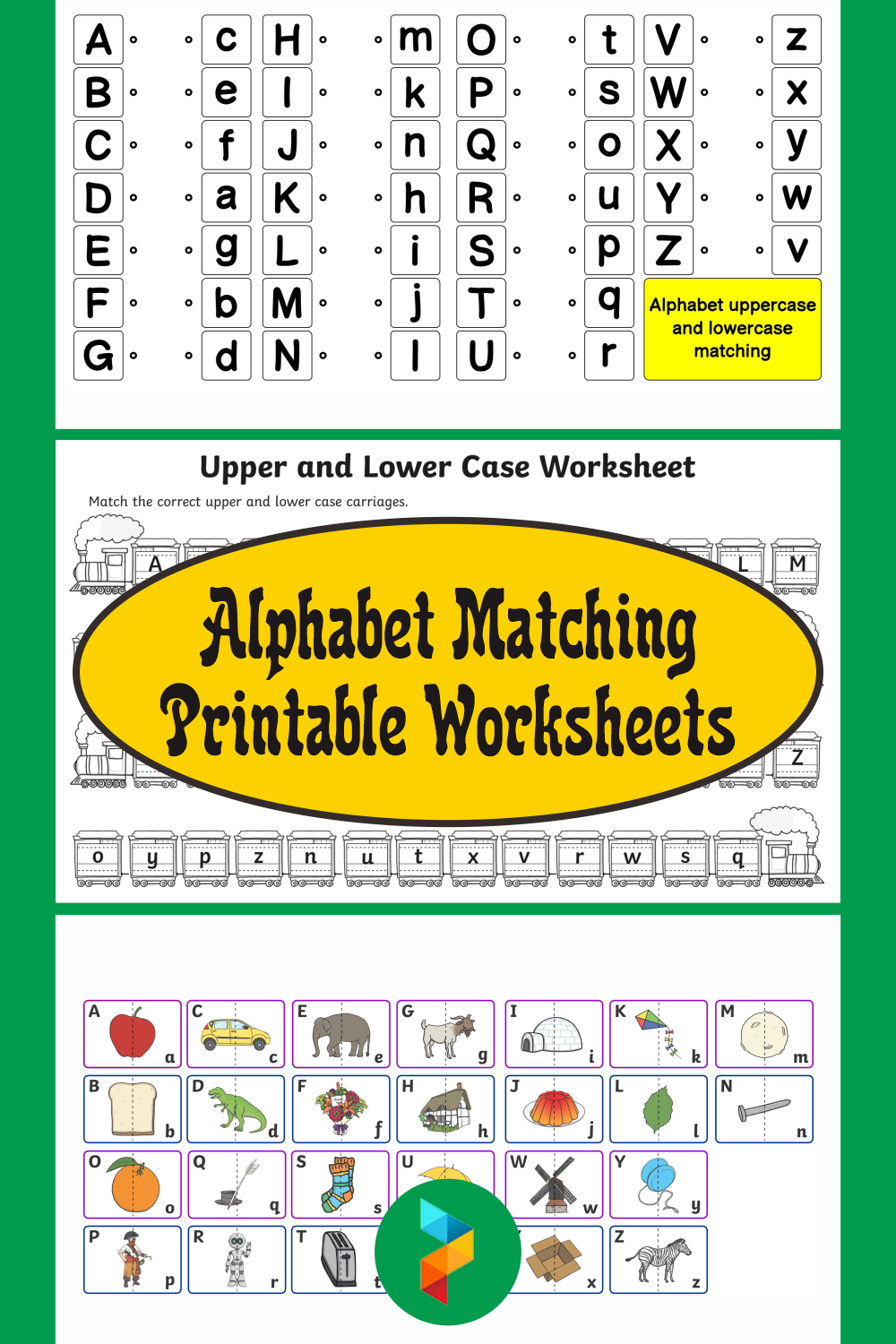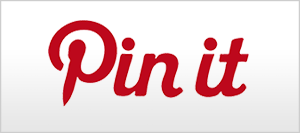 Alphabet Matching Printable Worksheets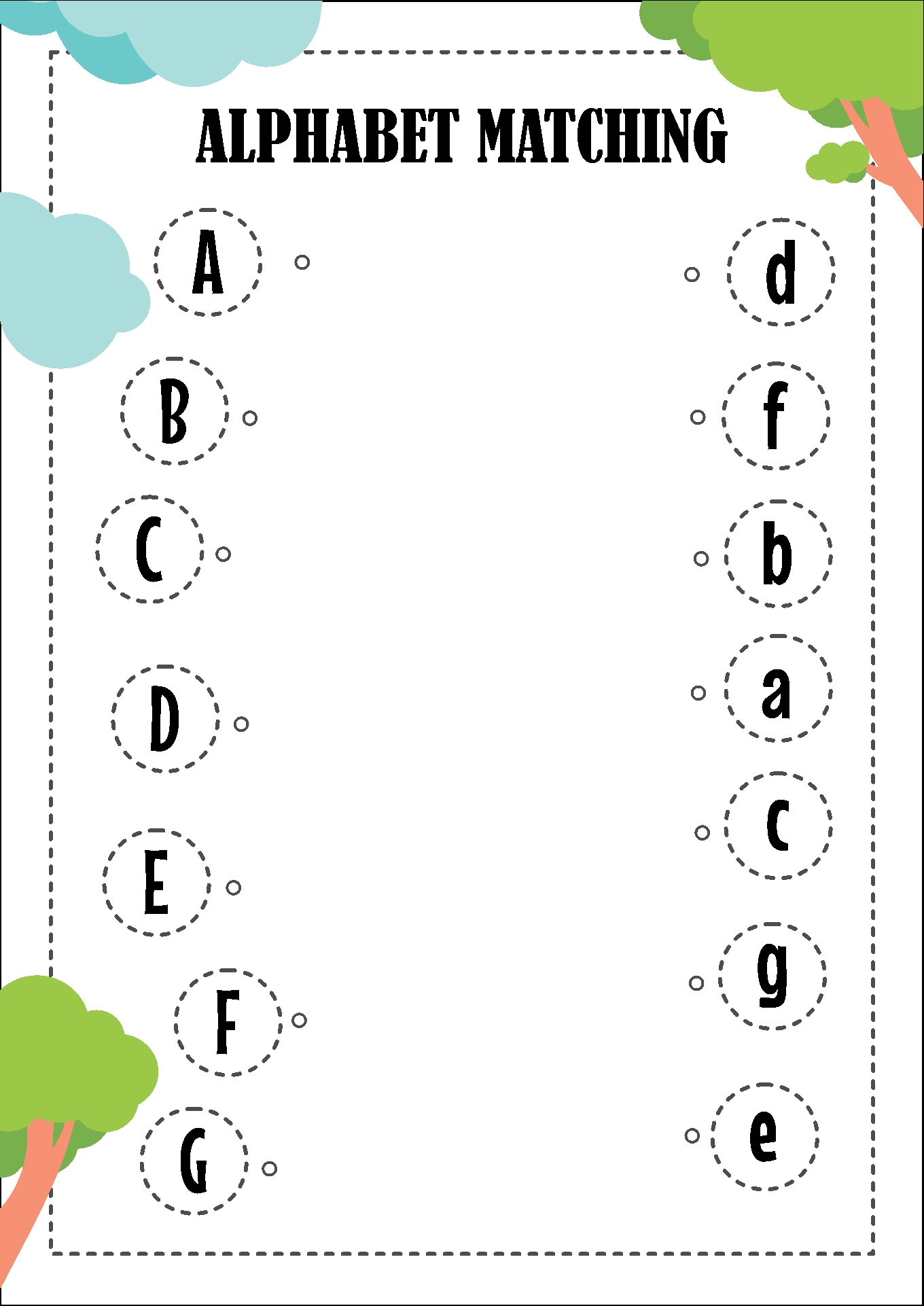 What is Alphabet Matching?
Alphabet matching is a fun letter-learning activity for kids. These activities help children to recognize and understand the various letters of the alphabet easily. In this activity, children learn the shapes and sounds of all the letters. In addition, children can also learn about uppercase and lowercase letters.
The main concept of alphabet matching is a letter puzzle. There are many types of alphabet matching, but you can do one of these alphabet matching. Items needed to do that alphabet match are below.
26 bottle caps
One sheet of paper
Foam letters
Markers
Foam letters are used to write capital letters. Meanwhile, lowercase letters are written on paper. Put them on top of the bottle cap. With a variety of colors, children will be interested in holding and learning all the letters.
What are Fun Alphabet Matching Activities?
Various strategies are needed to make children not bored in playing alphabet matching. There are several ways you can do this.
Sensory Play

Sensory play is the easiest and best learning method for children. The sensory play method can also be integrated with the alphabet-matching activity. Use a container filled with rice. Then, place the magnetic letters into the white rice.

The children have to find all the magnetic letters. Give them an alphabet-matching worksheet. Children must match the magnetic letters they find with the letters on the alphabet matching worksheet.

Match Uppercase and Lowercase Letters

The second way is to teach children to match uppercase and lowercase letters. Use cardboard and ask the children to make uppercase letters A-Z on the cardboard. After that, prepare lowercase letters template. Children must attach the lowercase letter to each uppercase letter with glue.

Matching Activity with Magnetic Letters

Another strategy is to use magnetic letters. You can download and print the alphabet matching letters worksheet. Then, ask the children to place magnetic letters for each letter on the worksheet.
By doing those three activities, children can use alphabet-matching worksheets in a fun way. So, that's how to make alphabet-matching worksheets interesting.
How to Make Interesting Alphabet Matching Worksheets?
If you want to make DIY alphabet-matching worksheets, follow these steps.
Determine the theme that is most liked by children. An example is the animal theme.
Then, find some animal pictures on the internet and print them.
After that, make several squares on that paper.
Next, attach an animal picture to each of the boxes.
Write the alphabet A-Z (uppercase) in each of the boxes.
After that, write lowercase letters A-Z on the other paper. Ask the children to cut out the lowercase letters and put them on the uppercase letters.
What Things to Teach for Children Before Using Alphabet Matching Worksheets?
Before teaching children to use alphabet-matching worksheets, you have to teach them some of these things first.
Letter shapes and sounds: First, teach kids about the shapes, names, and sounds of each letter of the alphabet. It is an important foundation so children can understand all the letters in the alphabet matching worksheets easily.
The concept of big and small size: Second, teach them about the concept of big and small. It will help children to understand uppercase and lowercase letters.
Pre-reading skills: Third, teach children about pre-reading. You can use storybooks or songs. It aims to help children recognize letters.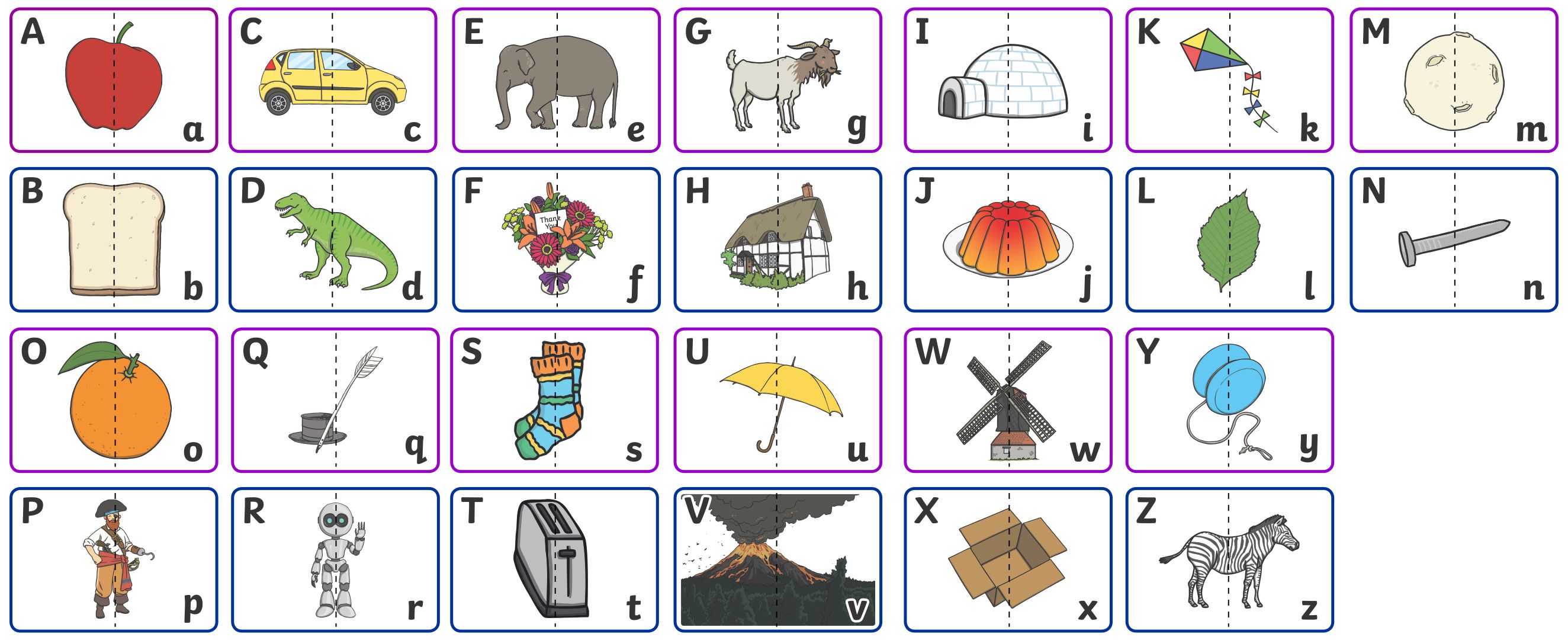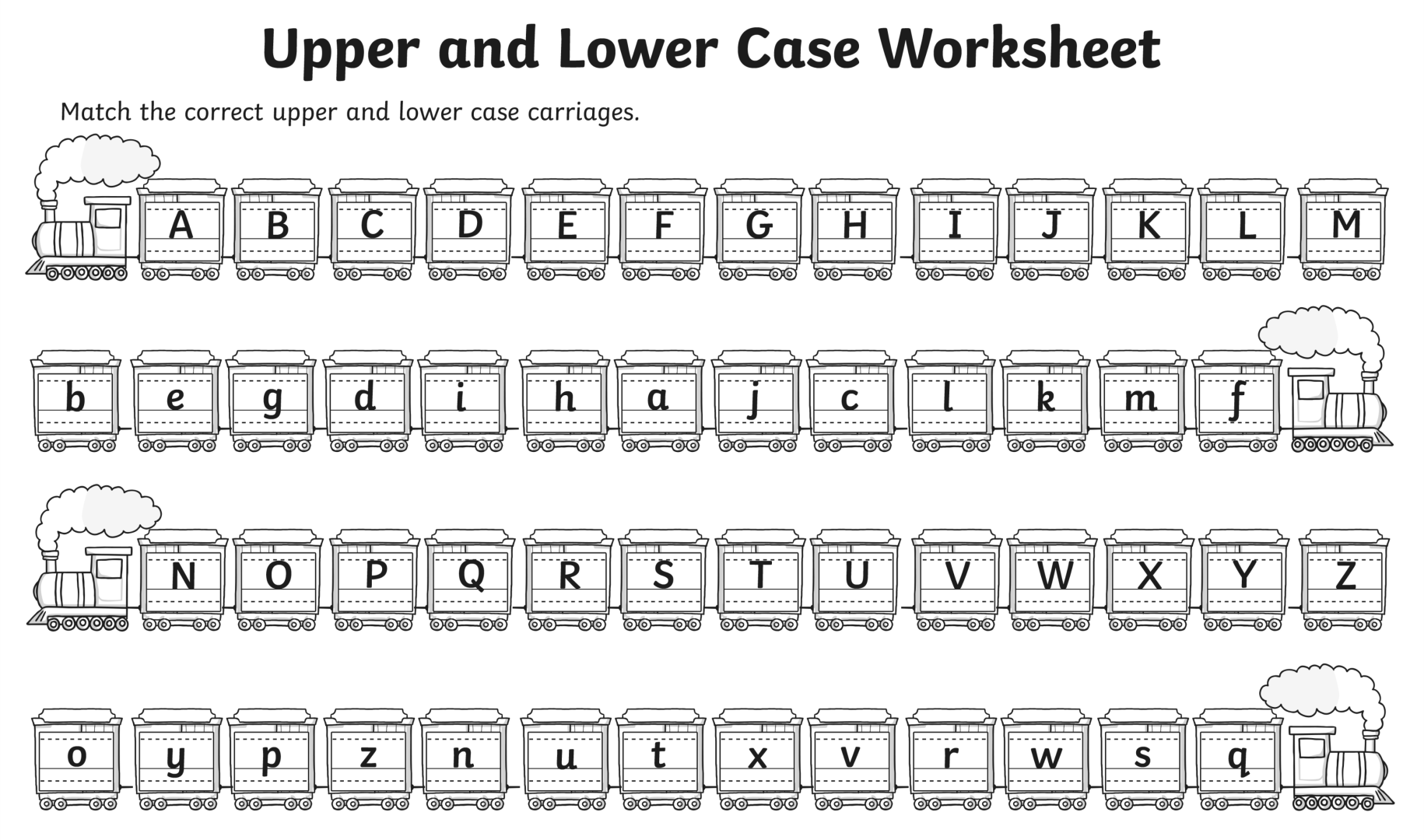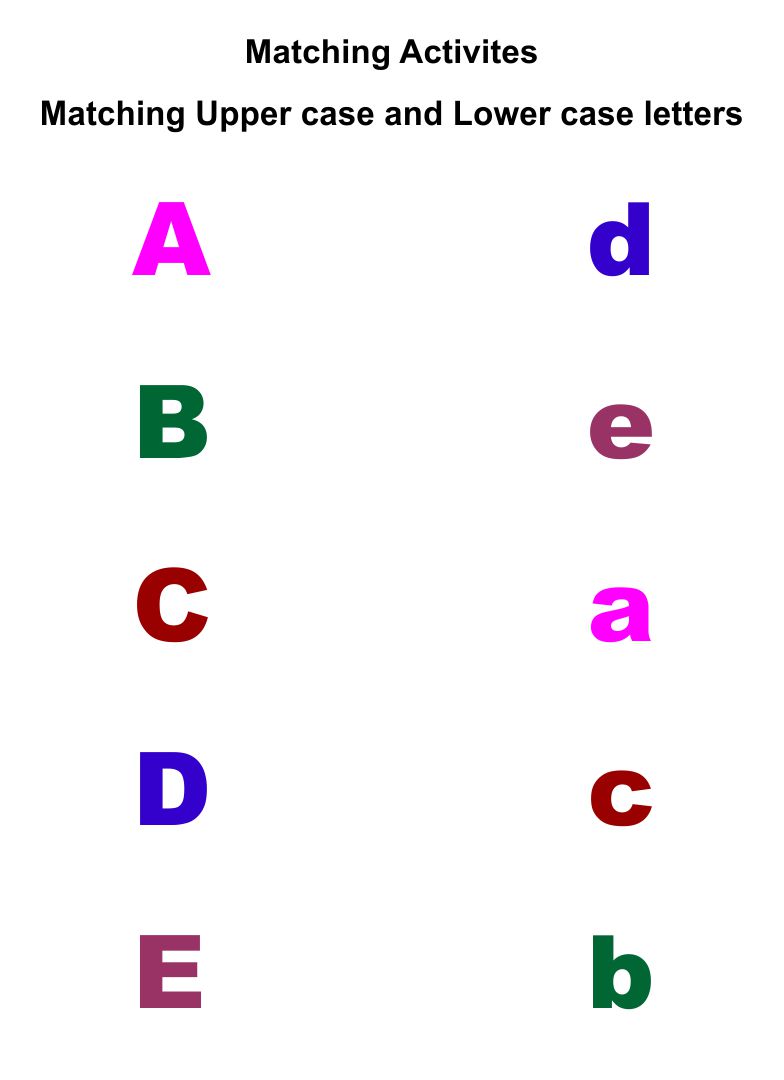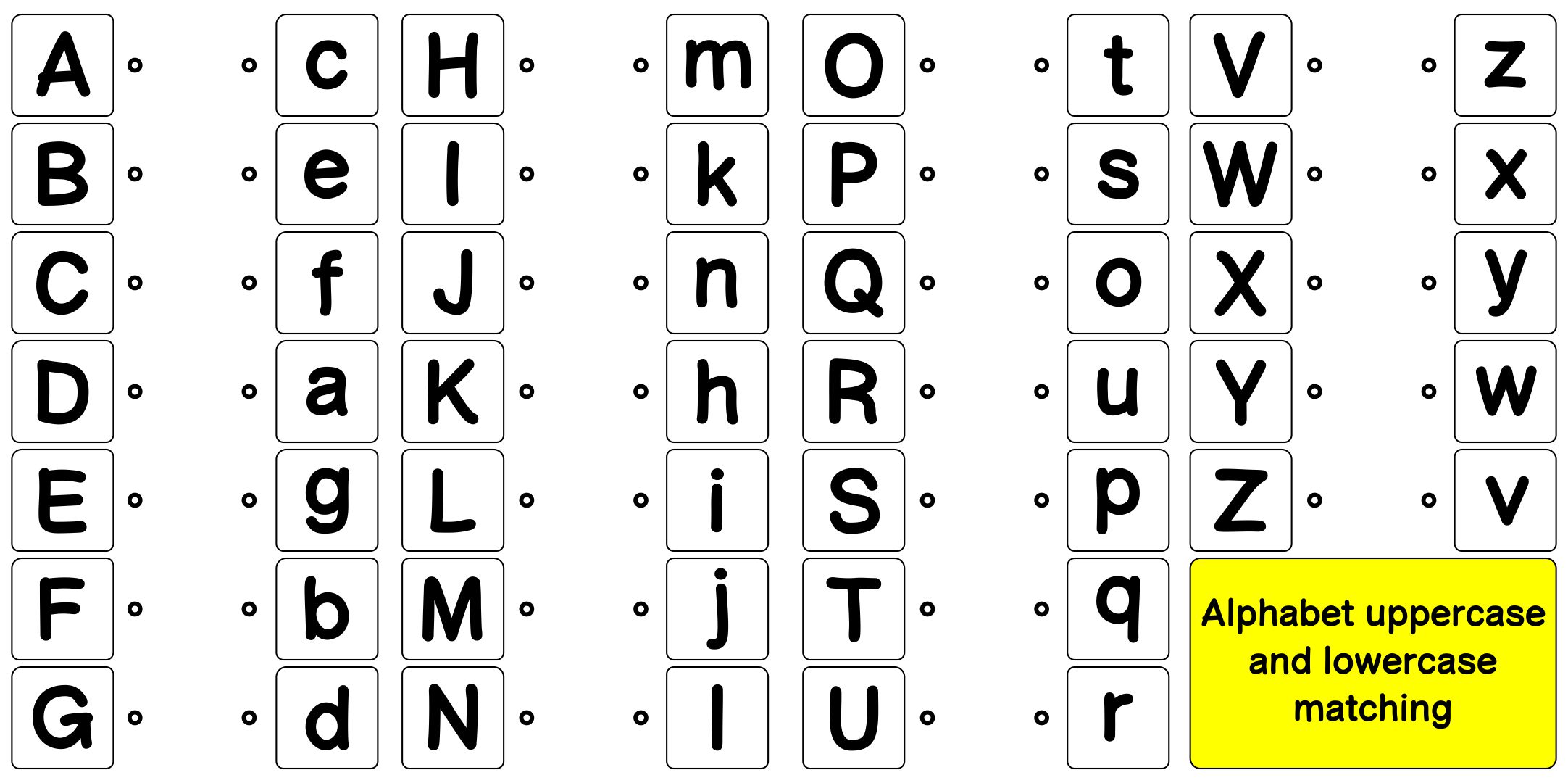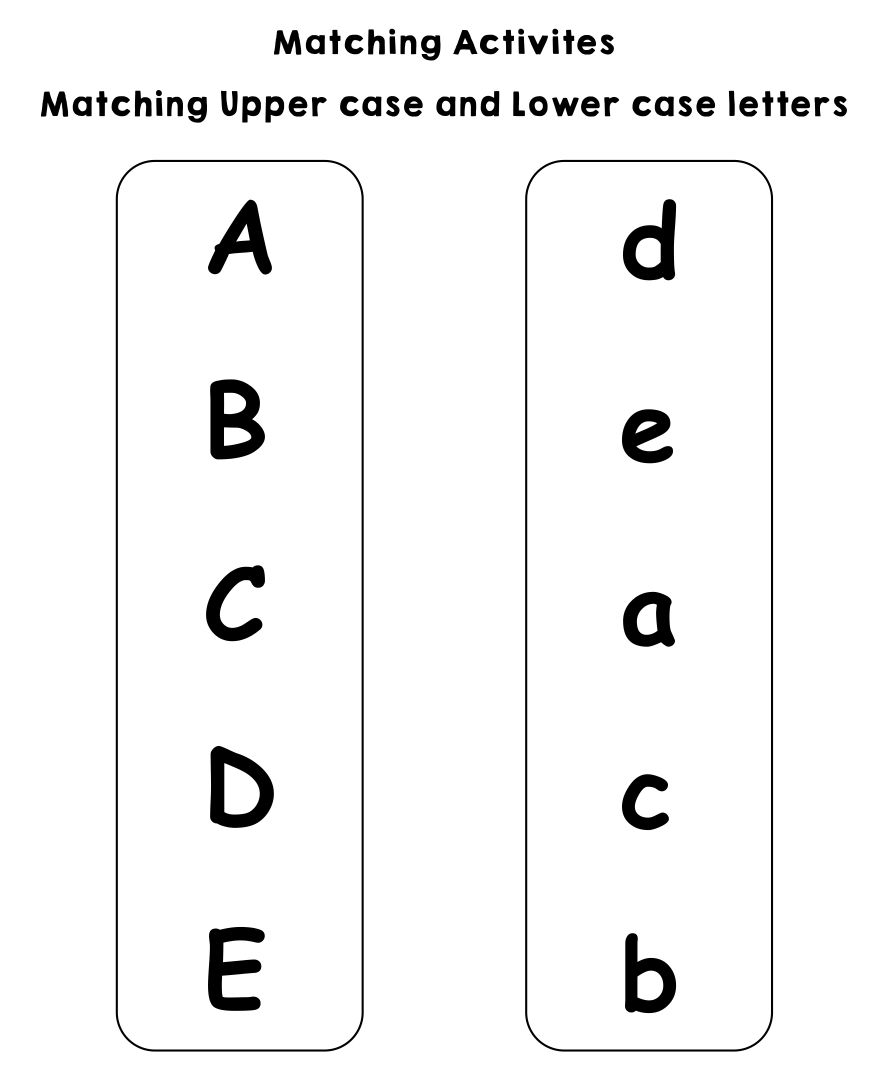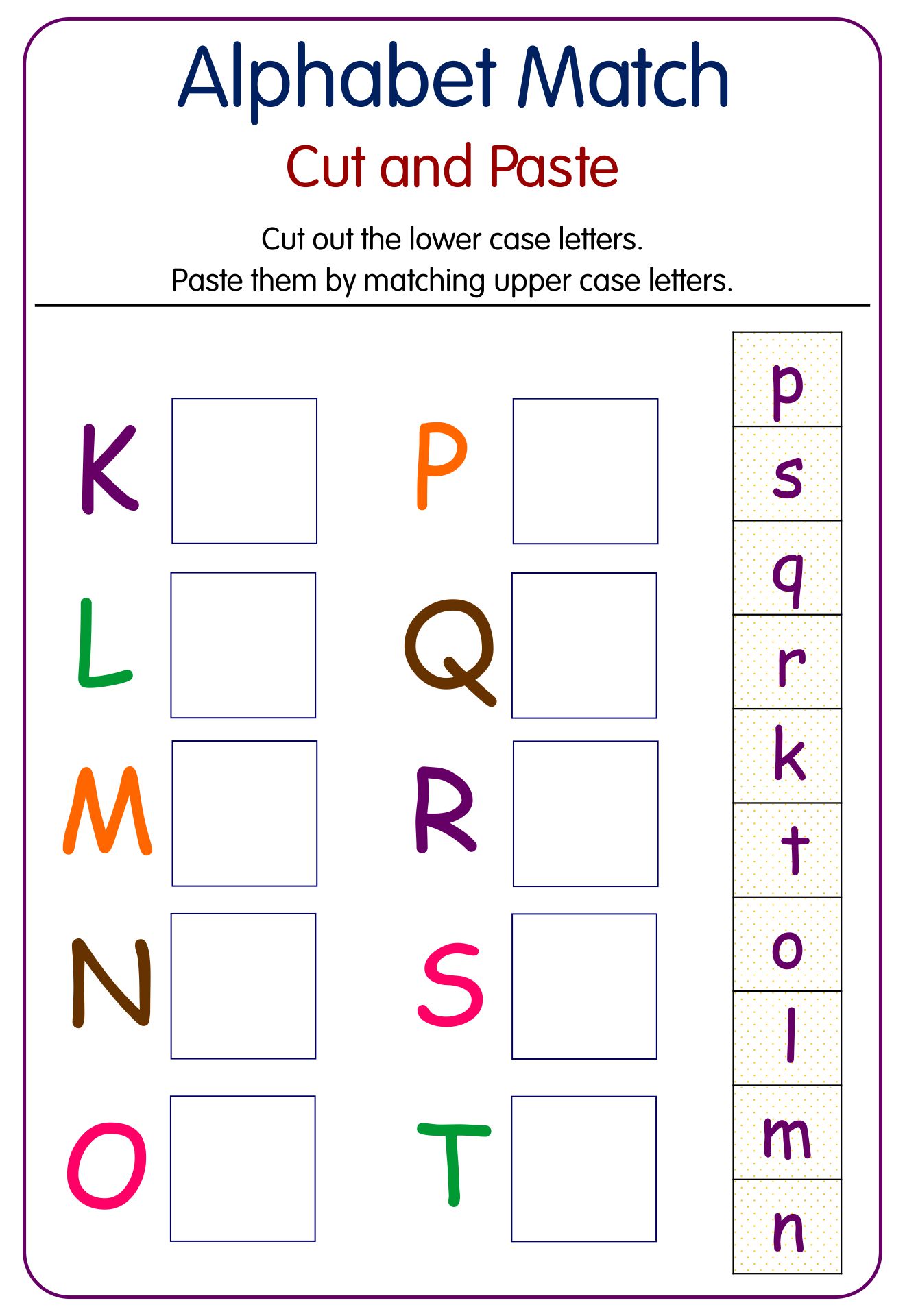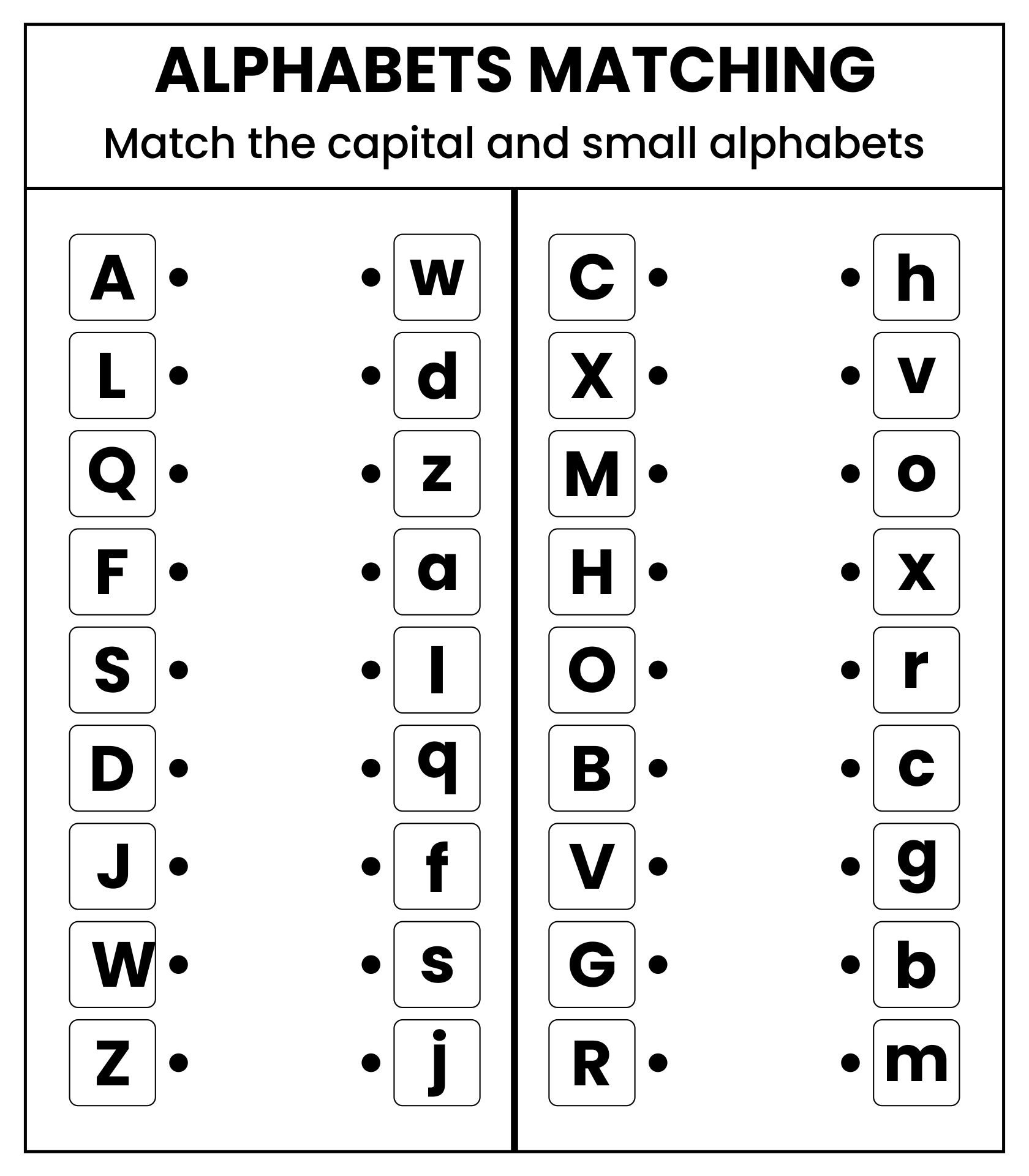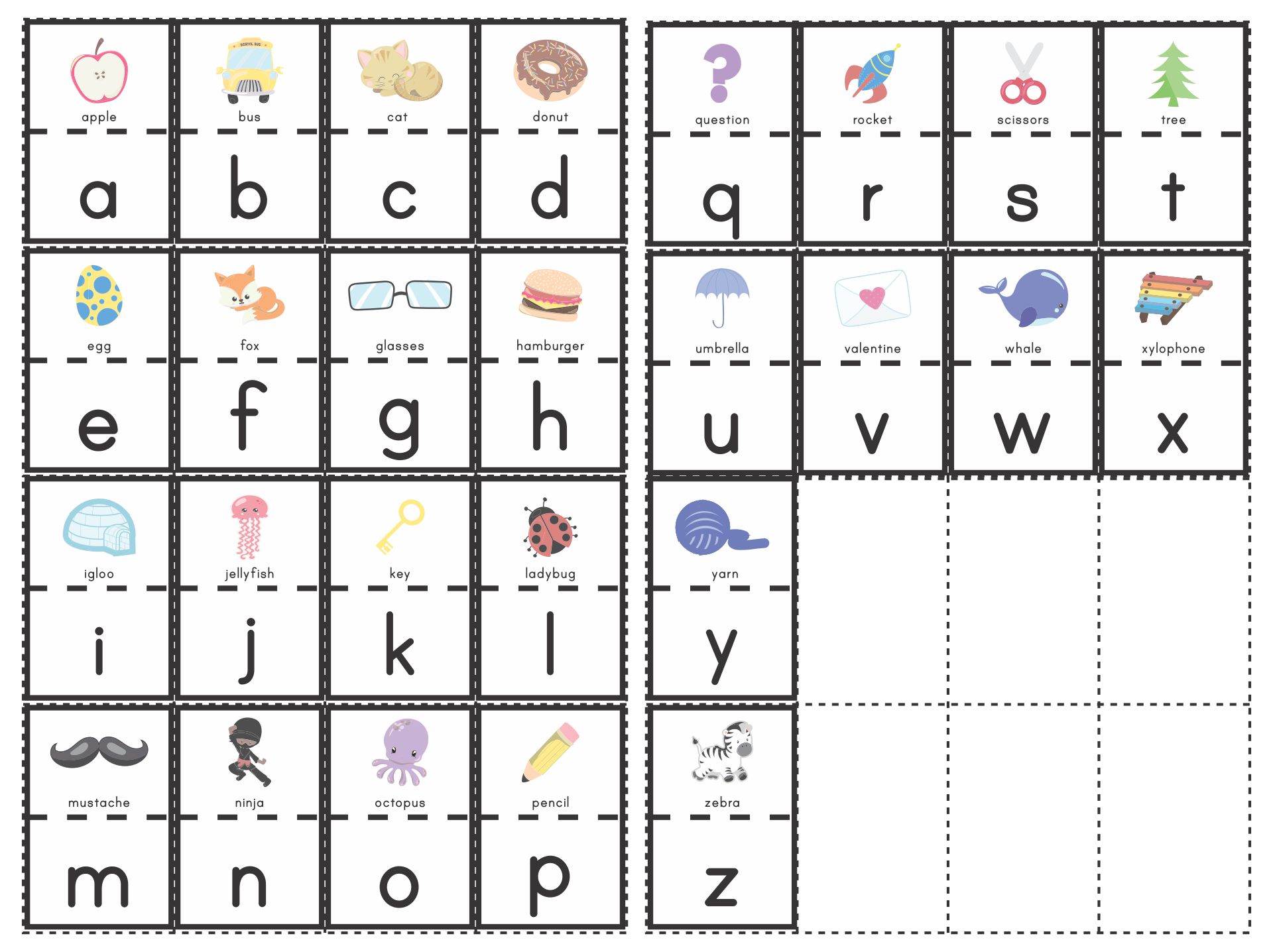 What are the Benefits of Alphabet Matching Activity?
Alphabet matching activity is an important activity for kids. The main concept of the alphabet-matching activity is letter recognition. Letter recognition is the most important basis for helping children learn many things.
This is because children need the ability to read and write in their daily activities. This ability is obtained from letter recognition. Children can also get the following benefits from the alphabet-matching activity.
Develop vocabulary: Alphabet matching activities can help children to develop their vocabulary. That's because children can understand all the letters easily. With good letter recognition, children will be able to learn many words.
Writes well: Alphabet matching activity is the best method to teach children to write. Children who can recognize letters will be able to write words correctly. Writing words is the foundation for children to be good at literacy.
Learn to spell: Alphabet matching activity is usually taught to preschoolers. Therefore, these activities also help children to learn to spell. If children can spell well, they can read easily.
To make children able to get those benefits, you should teach them about letter recognition from an early age. Most children can do alphabet-matching activities from 2-3 years old. However, there are children who can understand letters when they are 3-5 years old.
Therefore, parents and teachers must coordinate to monitor children's progress in reading and writing activities. Parents need to teach children various types of alphabet-matching activities. Teachers have to create learning methods in class by using alphabet-matching activities.
When teaching children about letter recognition, the condition must be made comfortable and conducive. Use various tools that can help children to understand the letters of the alphabet. When children can't do the alphabet matching activity correctly, you must be patient and give support to them. If children can identify the letters, give them praise.
---
More printable images tagged with: