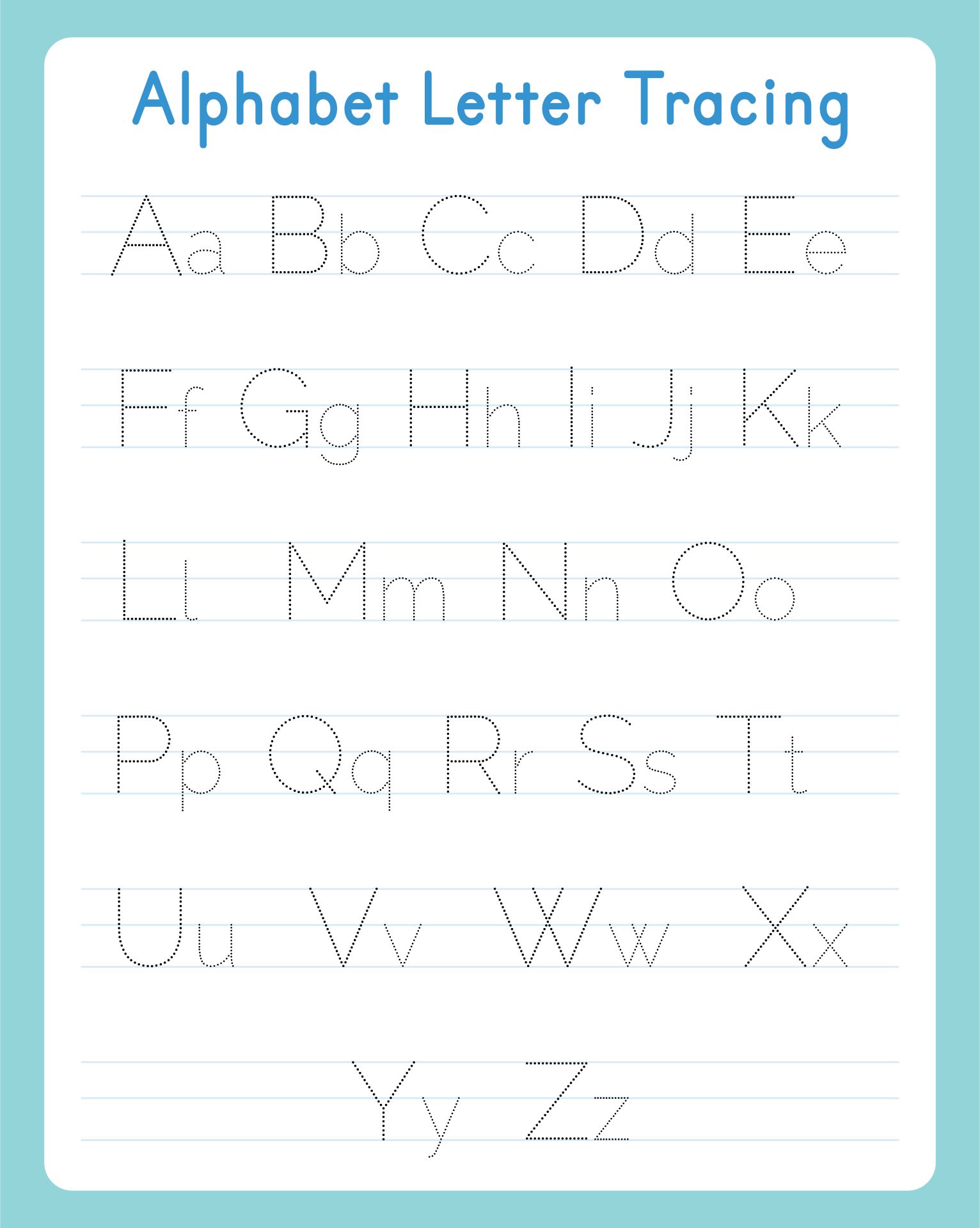 What is letter tracing?

Tracing alphabet letters, or simply letter tracing, is the one technique by following a pattern in the form of dots or dashes that form certain letters. When we write with this technique on the tracing alphabet letters worksheet, the dots or dashes must be connected with a line to show the shape of the letter.

What are the benefits of letter tracing?

These are some beneficial things that we can get by doing letter tracing:
1. Engaged with the alphabet
The introduction of the alphabet is not only presenting the order of them from A to Z. In order to make the distance between kids and the lesson become closer, they have to interact with what they see. Doing a tracing alphabet letter worksheet can help them.
2. Develops fine motor skills
Fine motor skills are always included in daily activities. When we want to button up the buttons or simply hold small objects with our hands, we actually require fine motor skills. Trace lettering helps us to train our hands and fingers to hold smaller things rather than our hands. The involved body parts of fine motor activity are always hands and fingers.
3. Constructing a memory trace
Touching a pencil and following the dots or dashes or simply touching the tracing alphabet letter makes them engaged in the tactile experience. This kind of activity is helpful to build a memory trace.
4. Finds the perfect the patterns of writing
Sometimes, kids usually find it hard when it comes to writing. It's because they can't find the first thing to do to move their pencils. Understanding the steps of writing the certain letters makes them know how to start and finish writing the letters perfectly. So, tracing alphabet letters can be a good choice for them.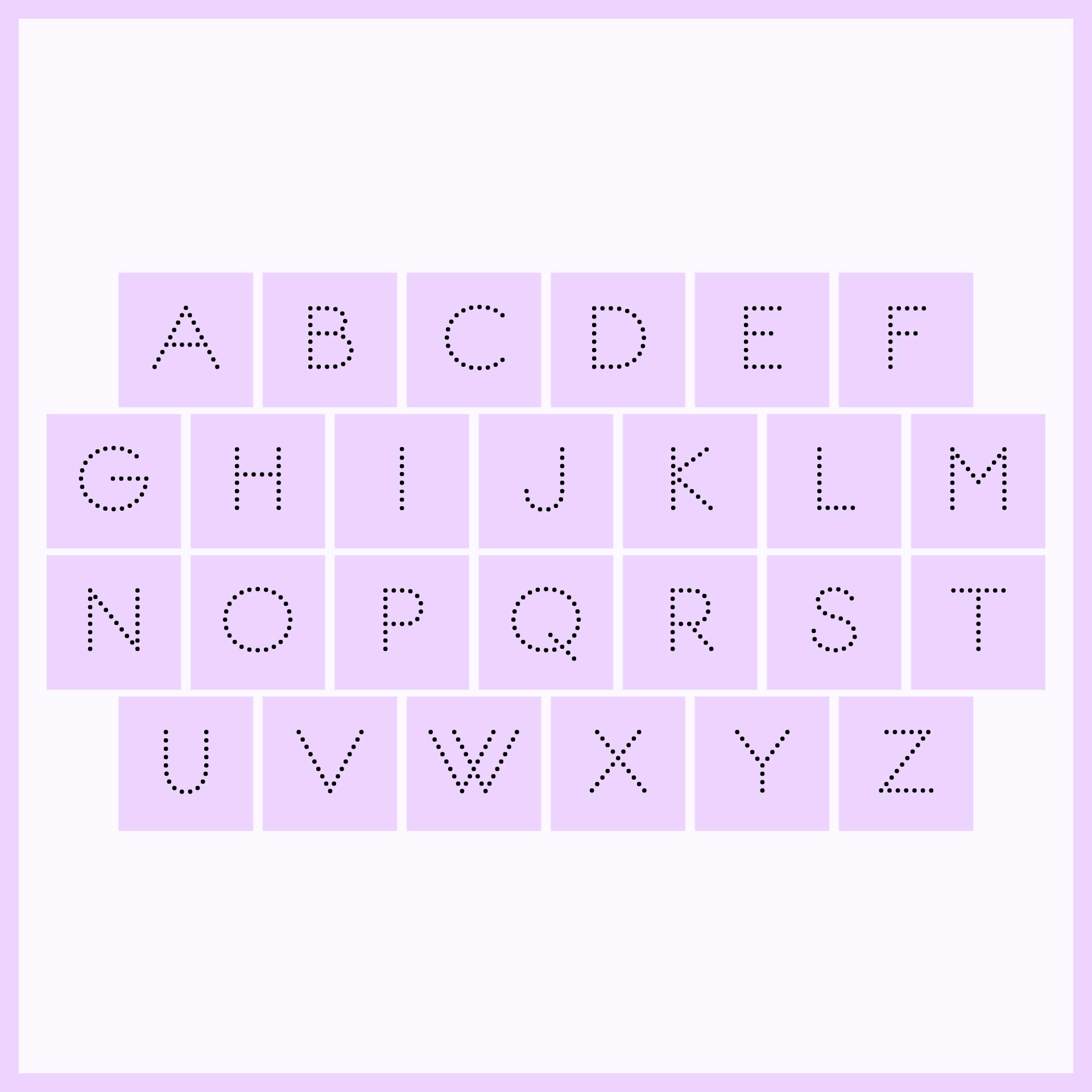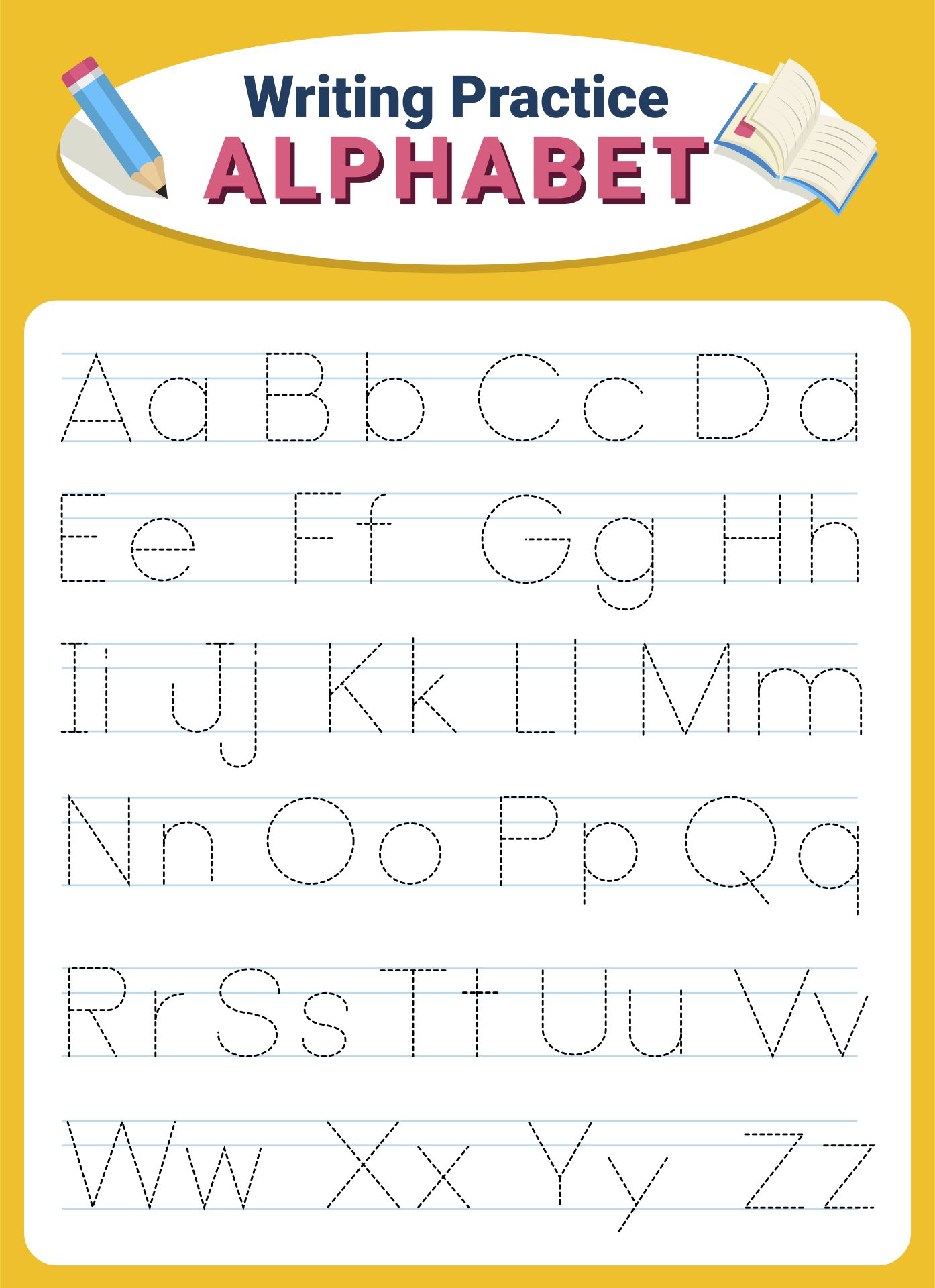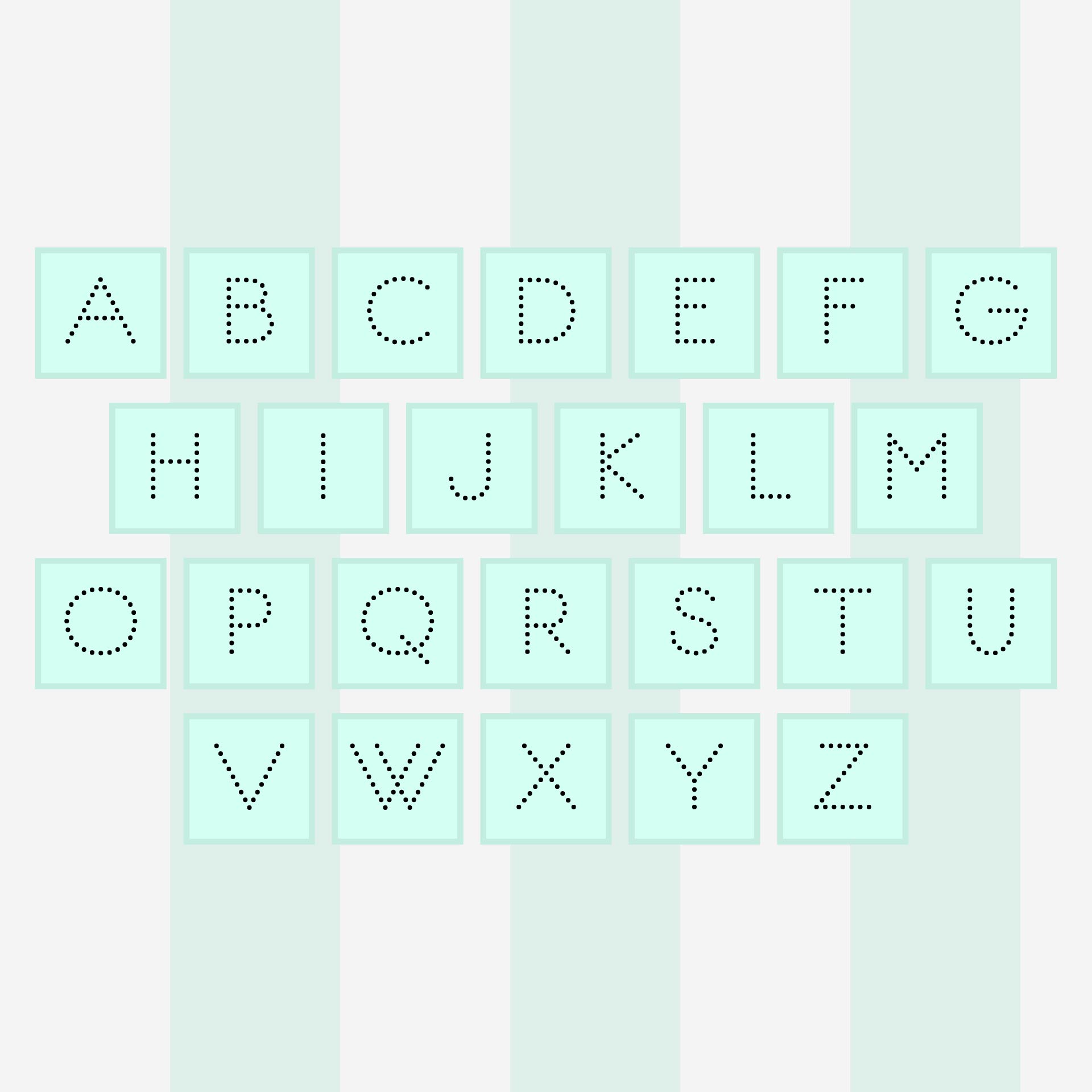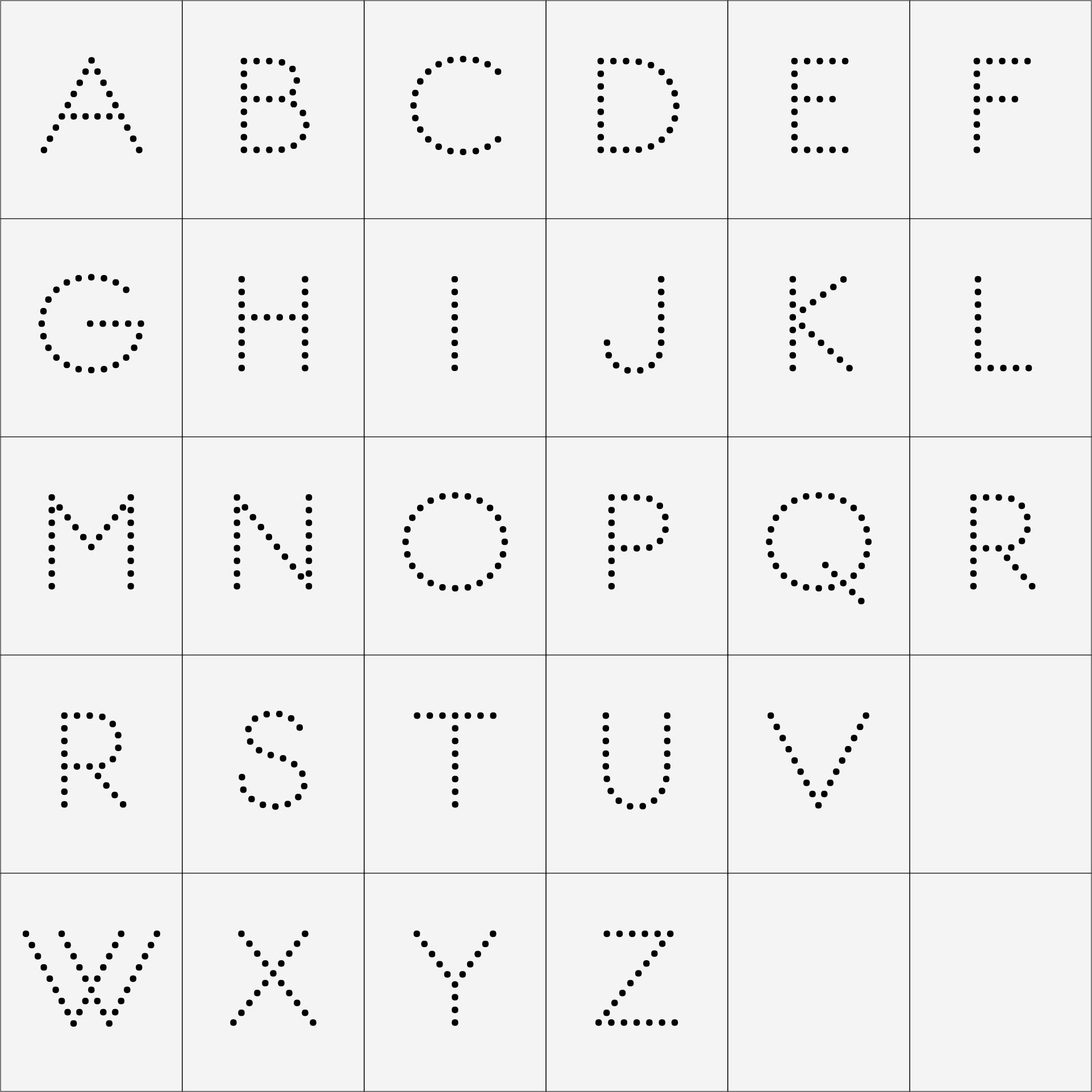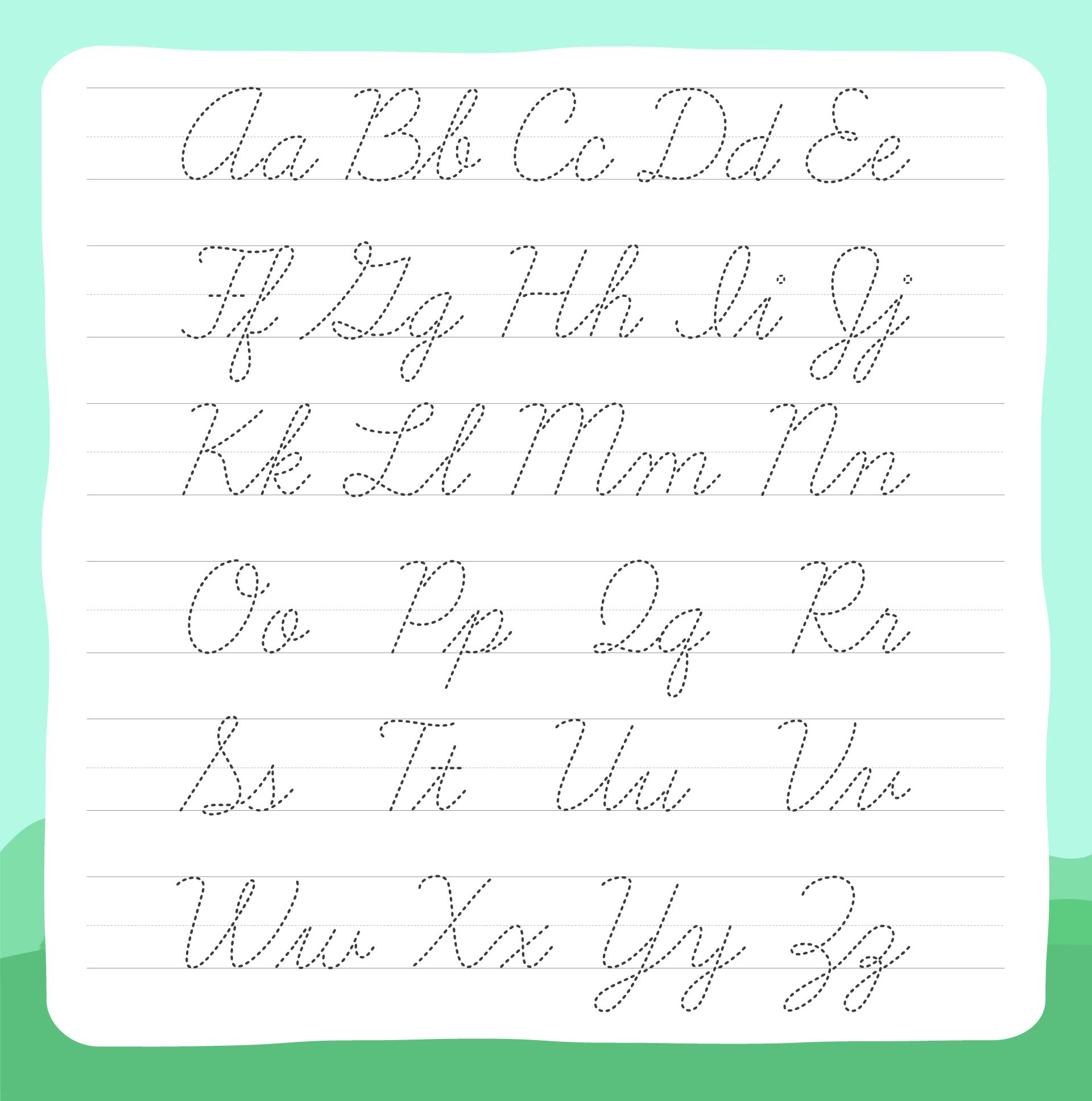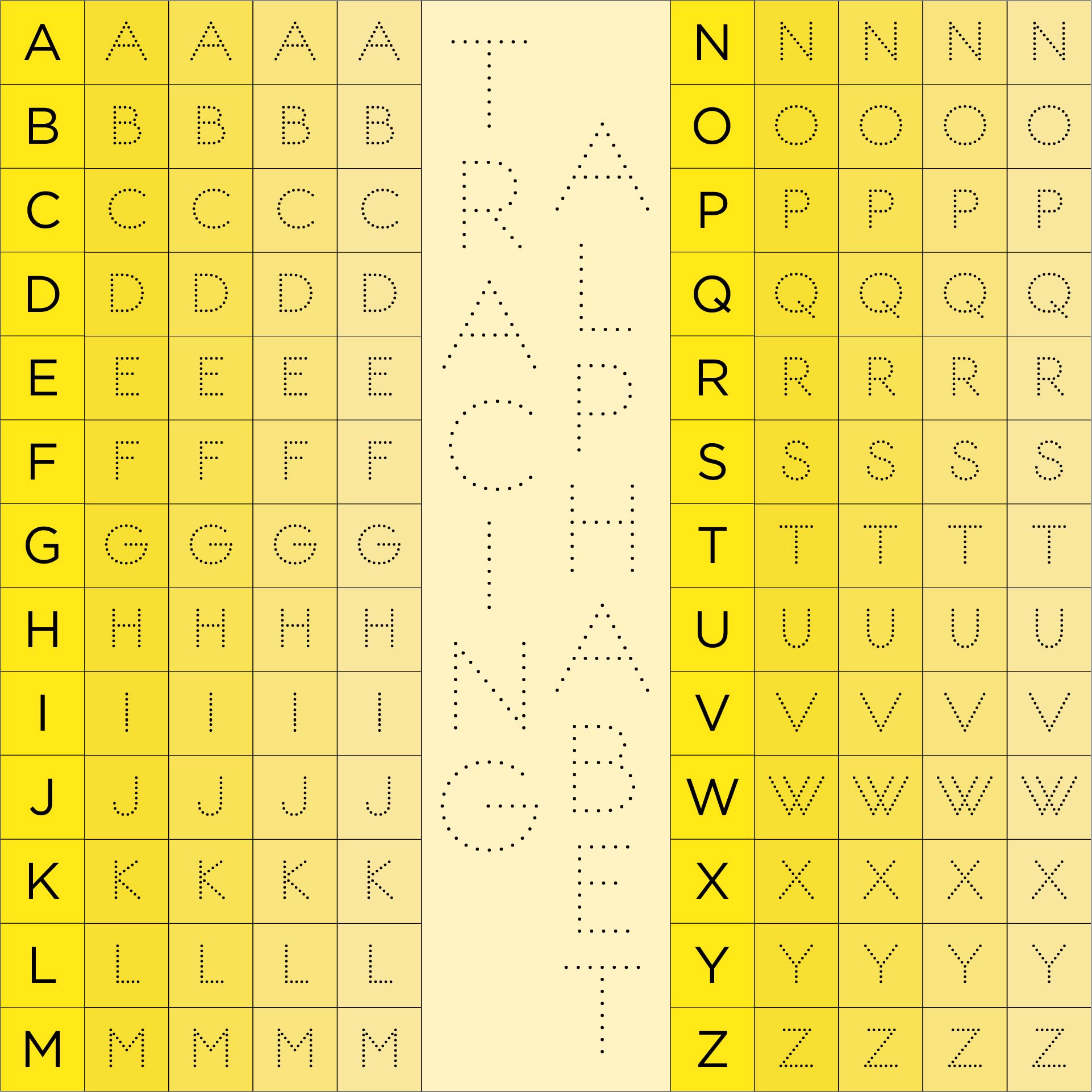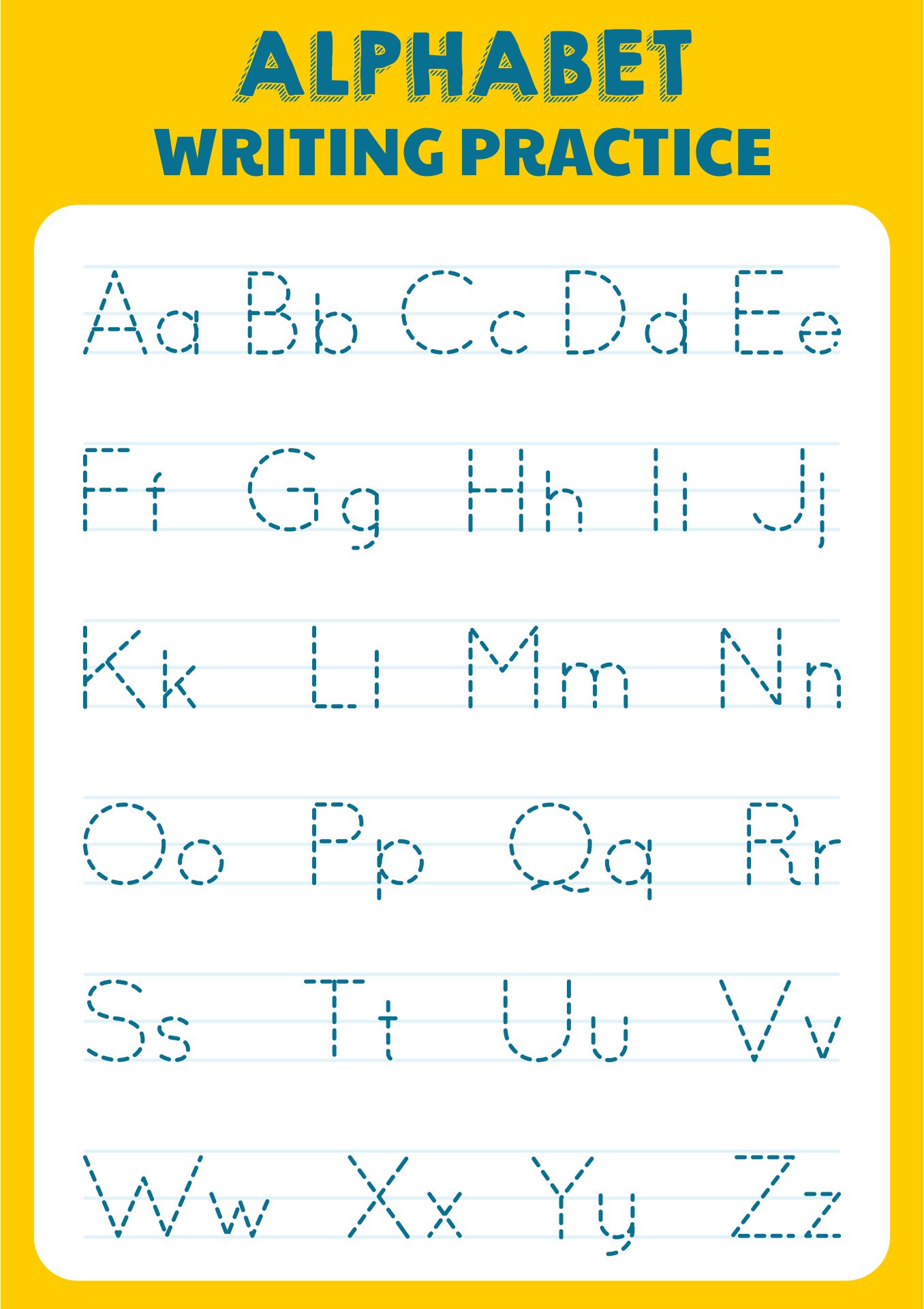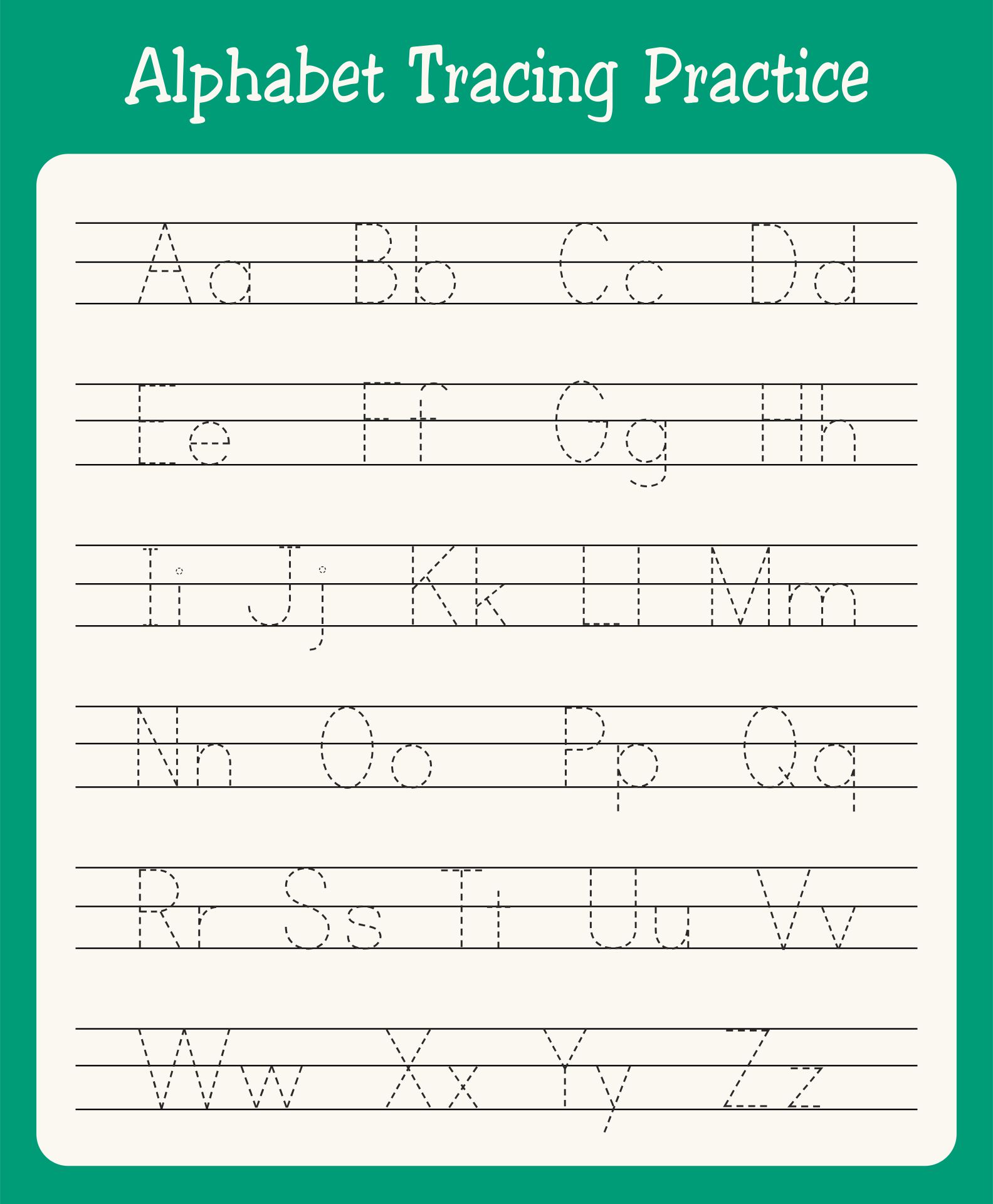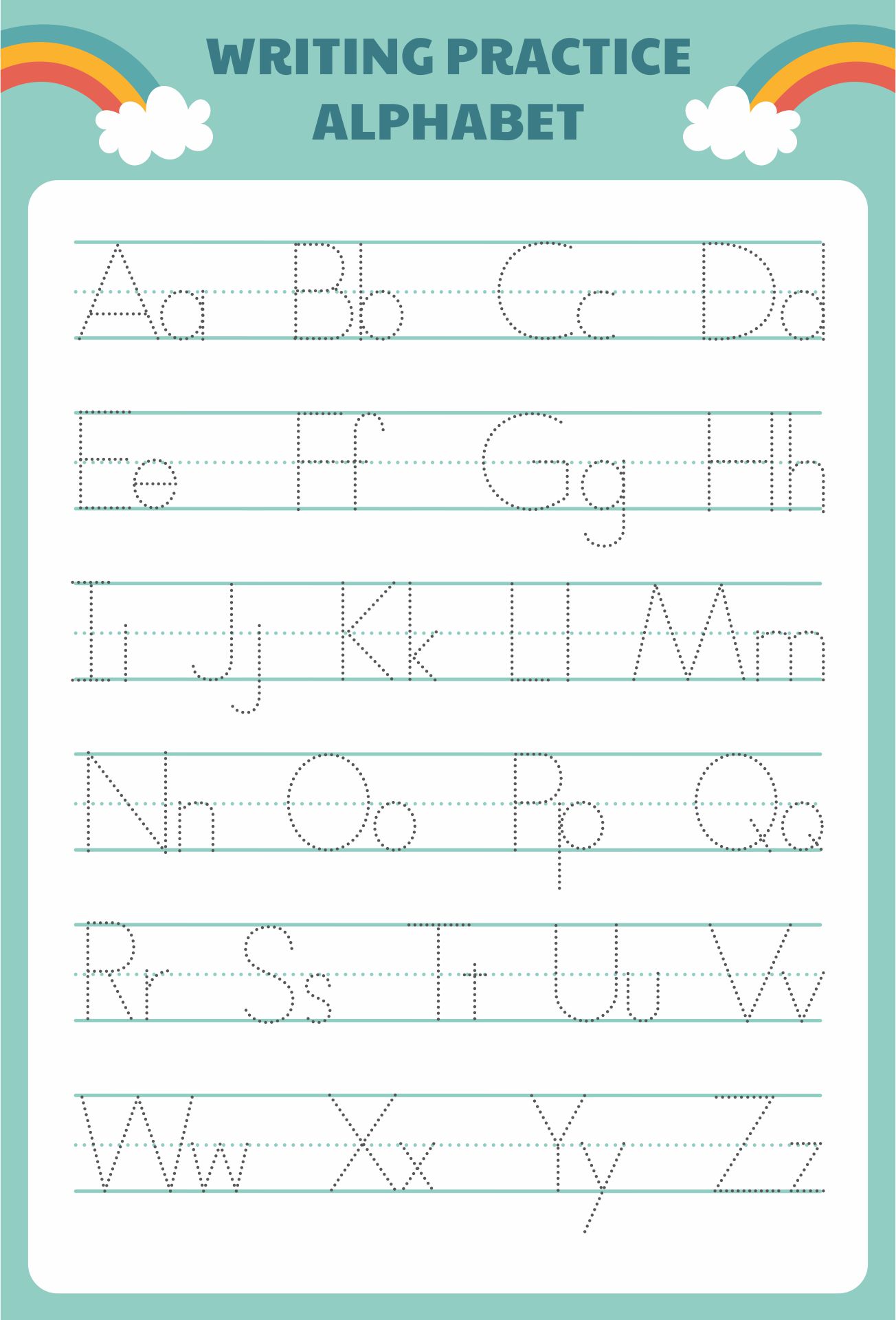 How do I teach my toddler to trace letters?

Here are some steps to introduce kids with tracing alphabet letters:
1. Download tracing alphabet letters template.
2. To involve a Montessori method, prepare glitter glue to make the letters embossed.
3. Start putting the glitter glue on the tracing alphabet letters. We can let the kids do this too.
4. After it's dried, let them feel the texture of the embossed letters. This helps to make remember the shape of the letters.
5. We can also download the tracing alphabet letters worksheet and let them write the letters on it.
6. We can set an example of the tracing first.
7. Then, let them mimic us. Make sure they connect every dot or dash so the final result really shows the intended shape.
What is Alphabet Formation?
Alphabet formation is the ability to write and form letters of the alphabet correctly. When children learn to write letters, they will automatically learn letter shapes according to the correct standards. Letter formation is an important basis for developing children's writing skills. However, they must understand each letter to be able to form the letters correctly.
The main skills that children must have to form letters are fine motor skills, pencil control, and holding a pencil. Letter formation should be the first focus when you want to teach children to write.
If you don't train children to form letters from an early age, they will have difficulty writing. This is because writing is a complex thing. That takes a long time. Children have to practice regularly to write good letters.
Many parents think that teaching letter formation to children is an easy thing. They think that children only need to follow their way to write letters. In fact, there are many problems faced by children when writing letters. Every child has their own difficulties in forming letters.
Therefore, parents and teachers must have effective methods to teach letter formation to children. You should adjust the stages of letter formation to the child's ability level. Do all the stages of introducing letter formation one by one.
What are The Powers of Tracing the Alphabet?
Tracing alphabet letters is an important activity that can help children focus on something. The main problem for children is recognizing and writing letters. Meanwhile, tracing the alphabet is the best solution to this problem.
Tracing the alphabet helps children to learn various things around them easily. Why? This is because letters are the main thing found in children's daily lives. They will use letters for various needs such as writing, reading, and so on. Imagine if children couldn't recognize letters, they would have difficulty doing daily activities.
Therefore, it is important to teach children the right letter formation strategies through tracing the alphabet. If you see children holding a pencil the wrong way, not being able to trace letters, or writing letters in the wrong order, you should teach them the correct way.
Writing mistakes in the early stages will affect children's writing abilities in the future. You'll have a hard time fixing it if it becomes a child's habit. Therefore, one of the powers of tracing the alphabet is to help children recognize letter shapes correctly at the beginning of learning.
If children have problems with letter formation, you need to use the services of a therapist. The therapist will examine and assess children's ability to form letters. They will use therapeutic practices and strategies to solve the basic problems in letter recognition and formation.
How to Make Letter Tracing Fun?
You also have to apply fun methods so children don't get bored when tracing alphabet letters. An example is using images. Let kids explore letter tracing worksheets that provide a variety of pictures.
Don't forget to combine those worksheets with learning letter sounds. An example is A for Apple. With real examples, children will easily understand those letters.
How Alphabet Tracing Works?
Alphabet tracing can work effectively because it helps children connect biologically with the various elements of letters. When tracing, children use their fingertips to trace the letters. So, they activate the visual response to process all those letters. Tracing is also effective learning because it allows children to learn all the important elements into one piece of information.
In fact, tracing letters has been a method used for many years. This method is an idea from Montessori. This method was applied in the early 1900s. The method received validation from various researchers.
Many researchers have proven that tracing letters using fingertips is easy to learn and motivates children. The result is children can learn letters quickly.
Since then, tracing letters has become an activity used by teachers in various countries to teach the alphabet to children and adults. They use the Montessori method which involves various multisensory approaches such as auditory, visual, kinesthetic, and tactile. It aims to improve children's understanding of recognizing letters because they use all their senses.
If children already understand the sequence of the letters, children can close their eyes to remember all the sequences of the letters. In fact, the University of Sydney has succeeded in proving that tracing is the most effective learning technique. If the method is used appropriately, it can enhance children's imagination. The positive effect is that it can increase children's intelligence.
The researchers explained that the main key to teaching the tracing method to children is teaching the sequence of letters. If you teach letters randomly, children will not be able to write them well. This is because they do not understand the correct writing pattern. So, they will write letters using different movements.
Therapists also advise parents and teachers to focus on developing basic skills in writing when teaching tracing to children. Although you should teach letters in sequence, you should teach them according to the child's developmental level.