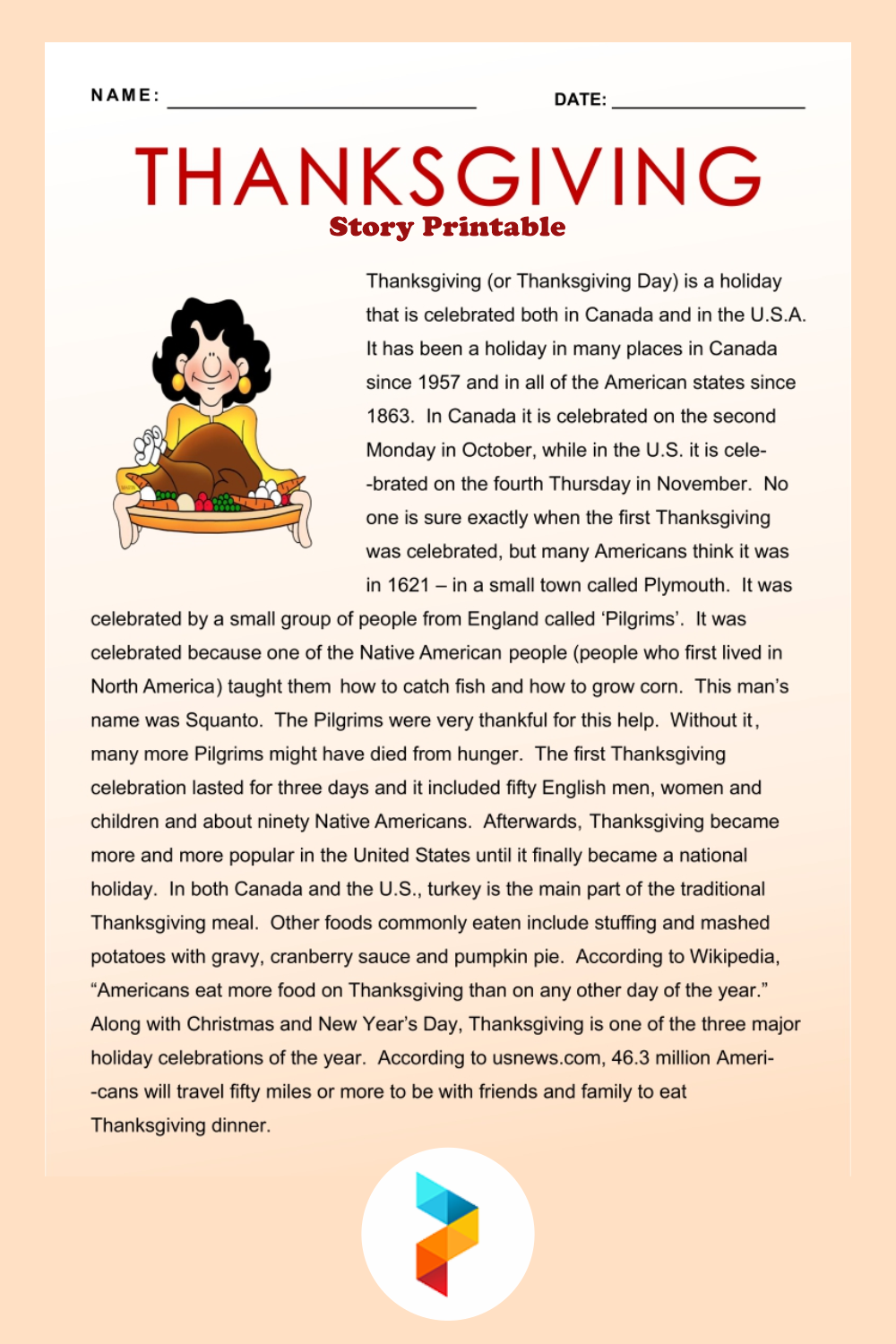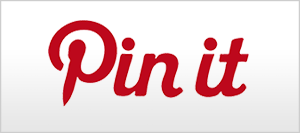 Thanksgiving Story Printable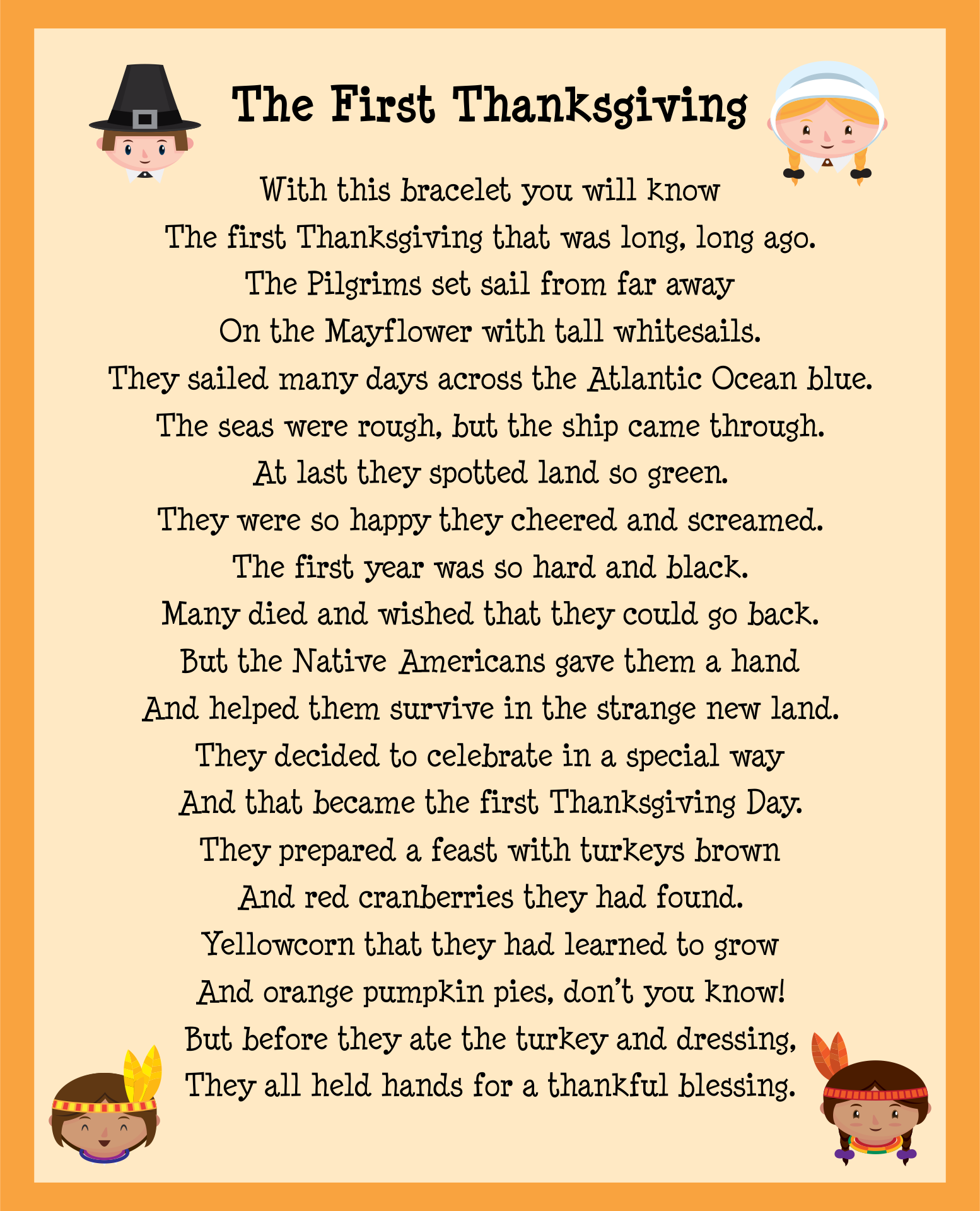 What is Thanksgiving?
Thanksgiving is an American national holiday. It is celebrated every November on the fourth Thursday. A lot of families celebrate Thanksgiving by gathering around and sharing a large meal. There is a common menu to eat during Thanksgiving such as Turkey and pumpkin pie, but each family has its own tradition so the menu can be different. The Thanksgiving celebration is an opportunity for people to say their gratitude towards life.
What is The Story Behind Thanksgiving?
Based on the history records, the first celebration of Thanksgiving was held by the Plymouth colonists and Wampanoag Indians. In 1621, they shared autumn harvest goods and it is recorded as the first Thanksgiving celebration ever held. The second Thanksgiving was held in 1623. In 1789, George Washington called upon Americans to express their gratitude for the country's independence and the ratification of the US constitution. In 1817, New York and several other states became the first states that officially adopted Thanksgiving as an annual holiday, but the rest of America still not familiar with the tradition. Sarah Josepha Hale, a magazine editor, began a campaign in 1827 to make Thanksgiving a national holiday. A lot of editorials were written and a lot of letters were sent to the presidents, senators, governors, and other politicians. She continued the movement until Thanksgiving was declared by President Abraham Lincoln as a national holiday in 1863. Since then, Thanksgiving is celebrated every November.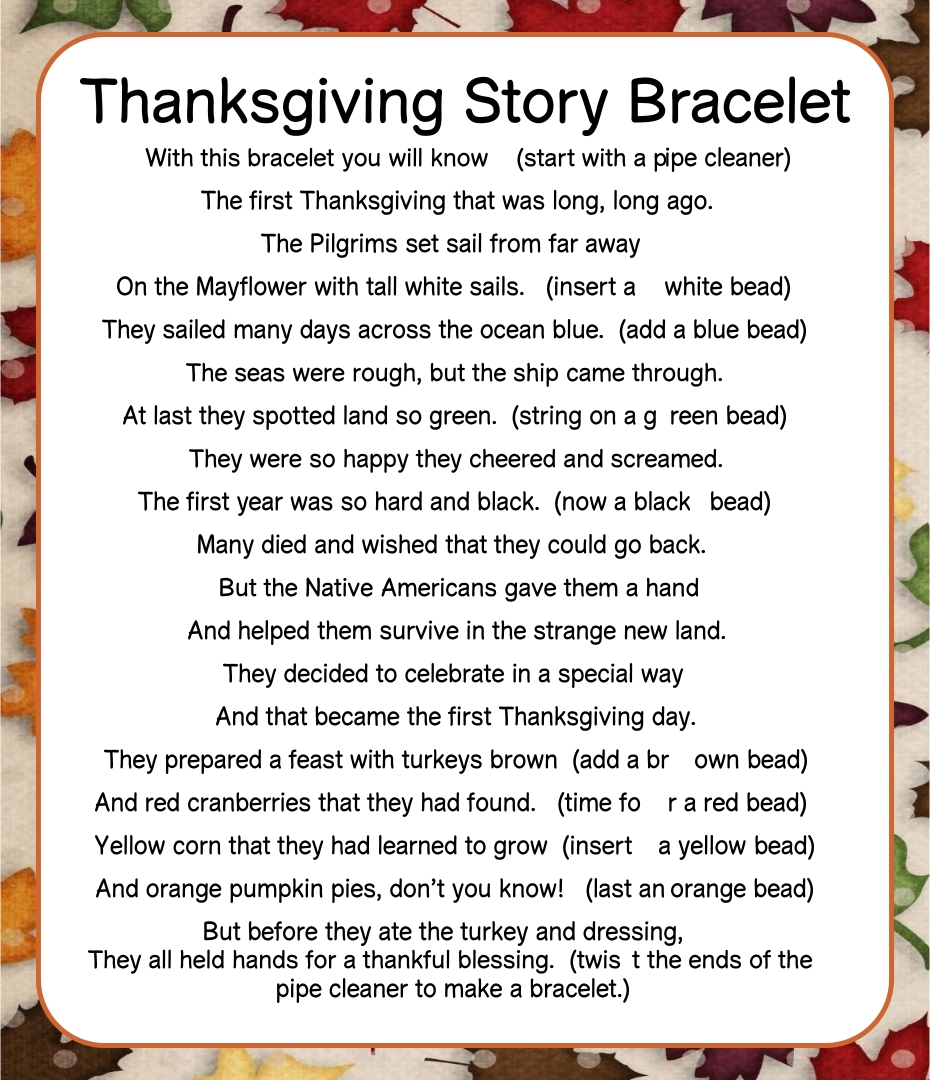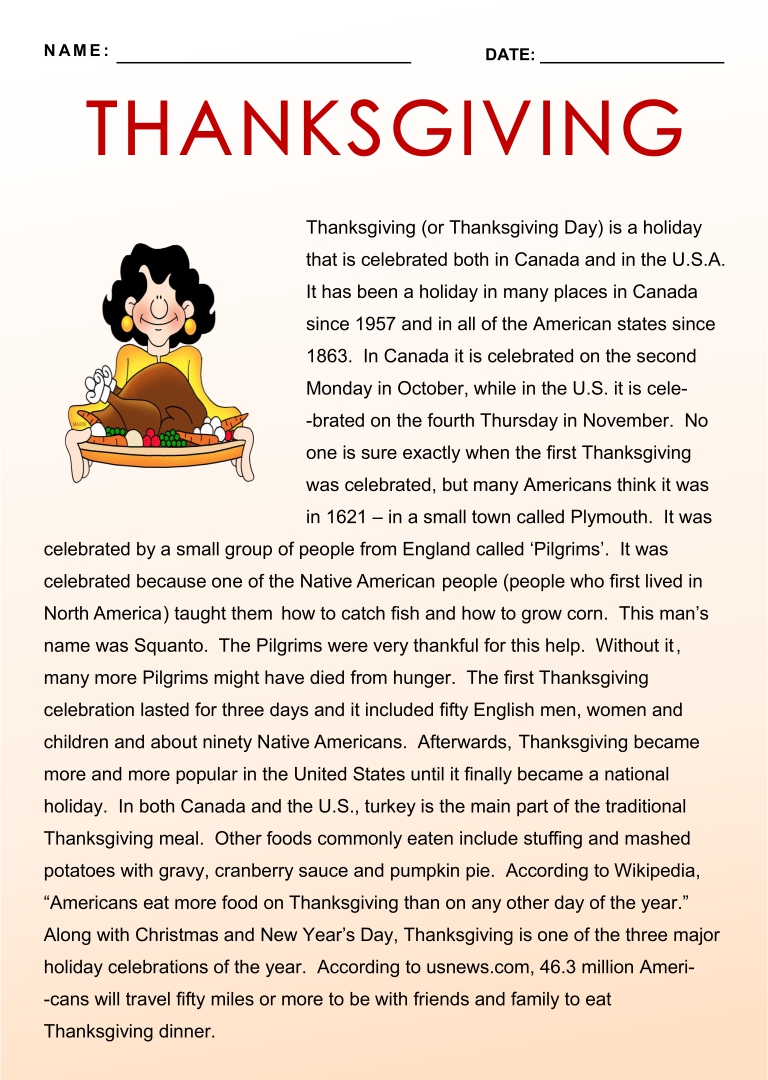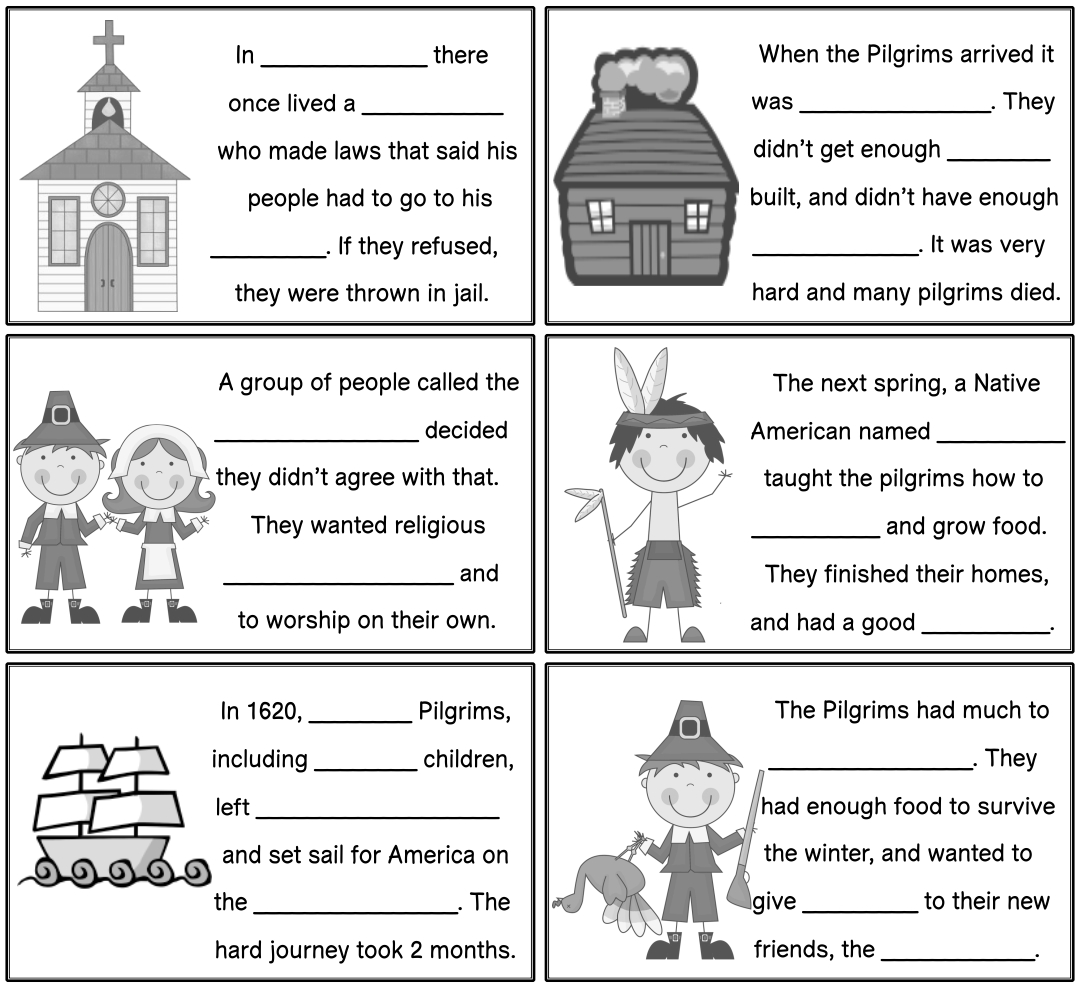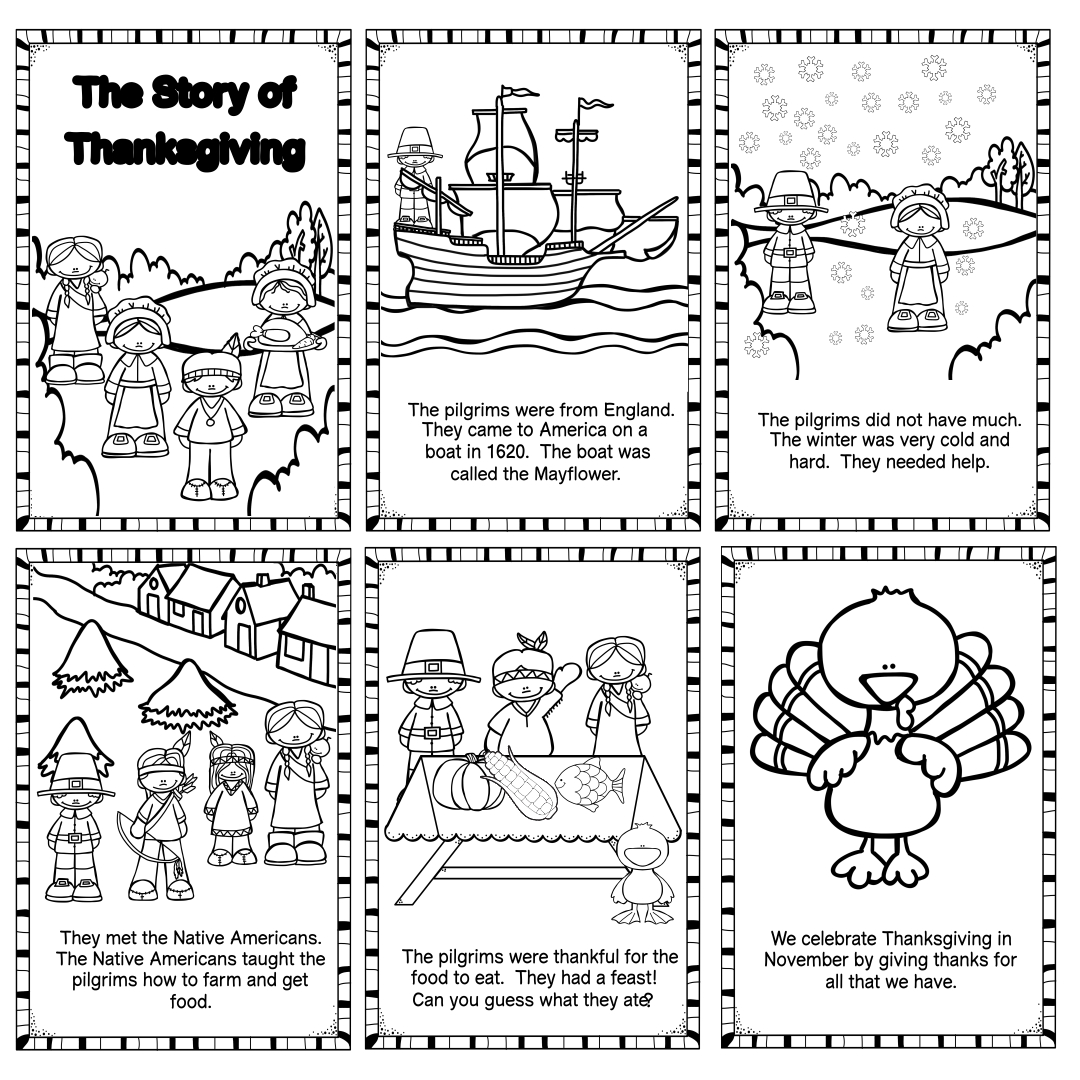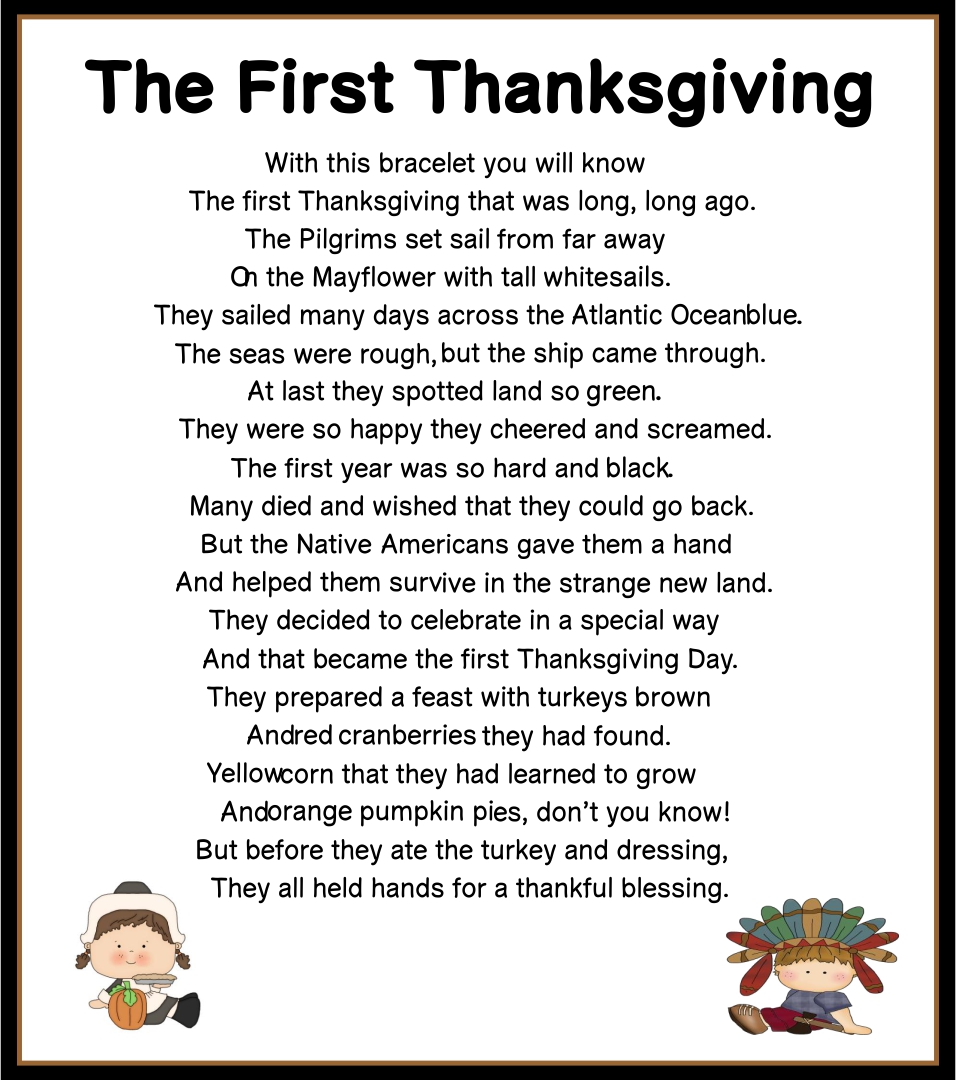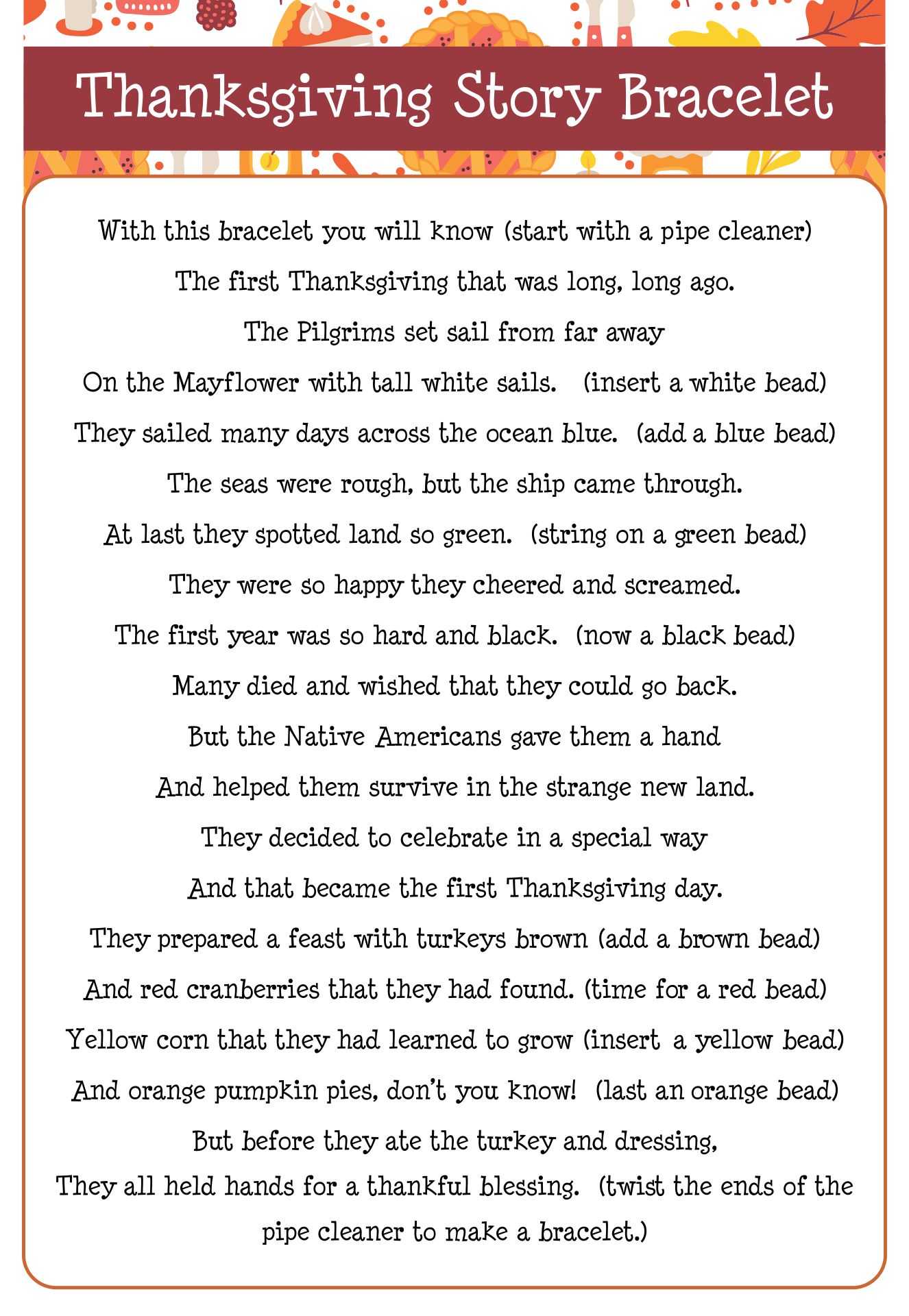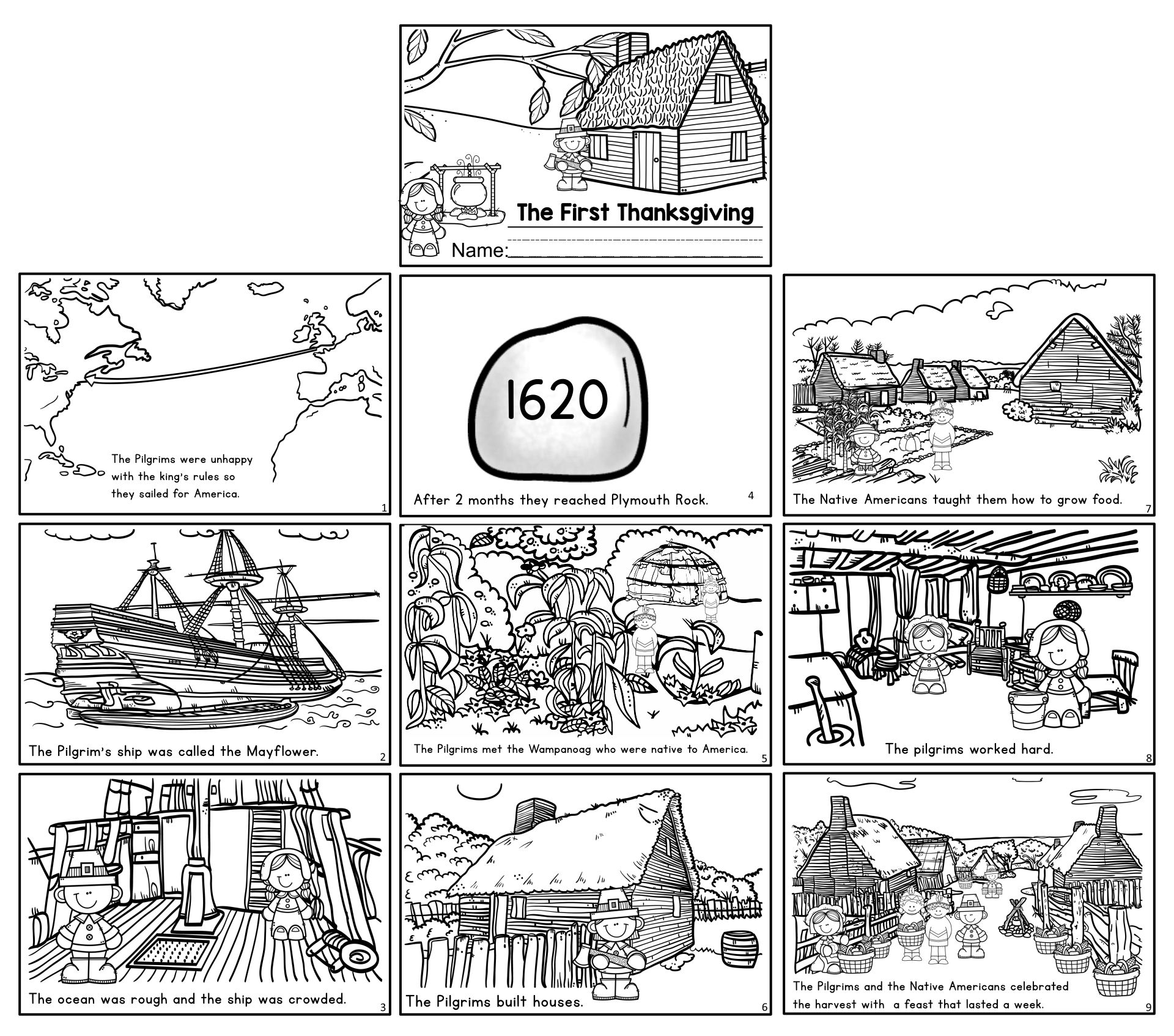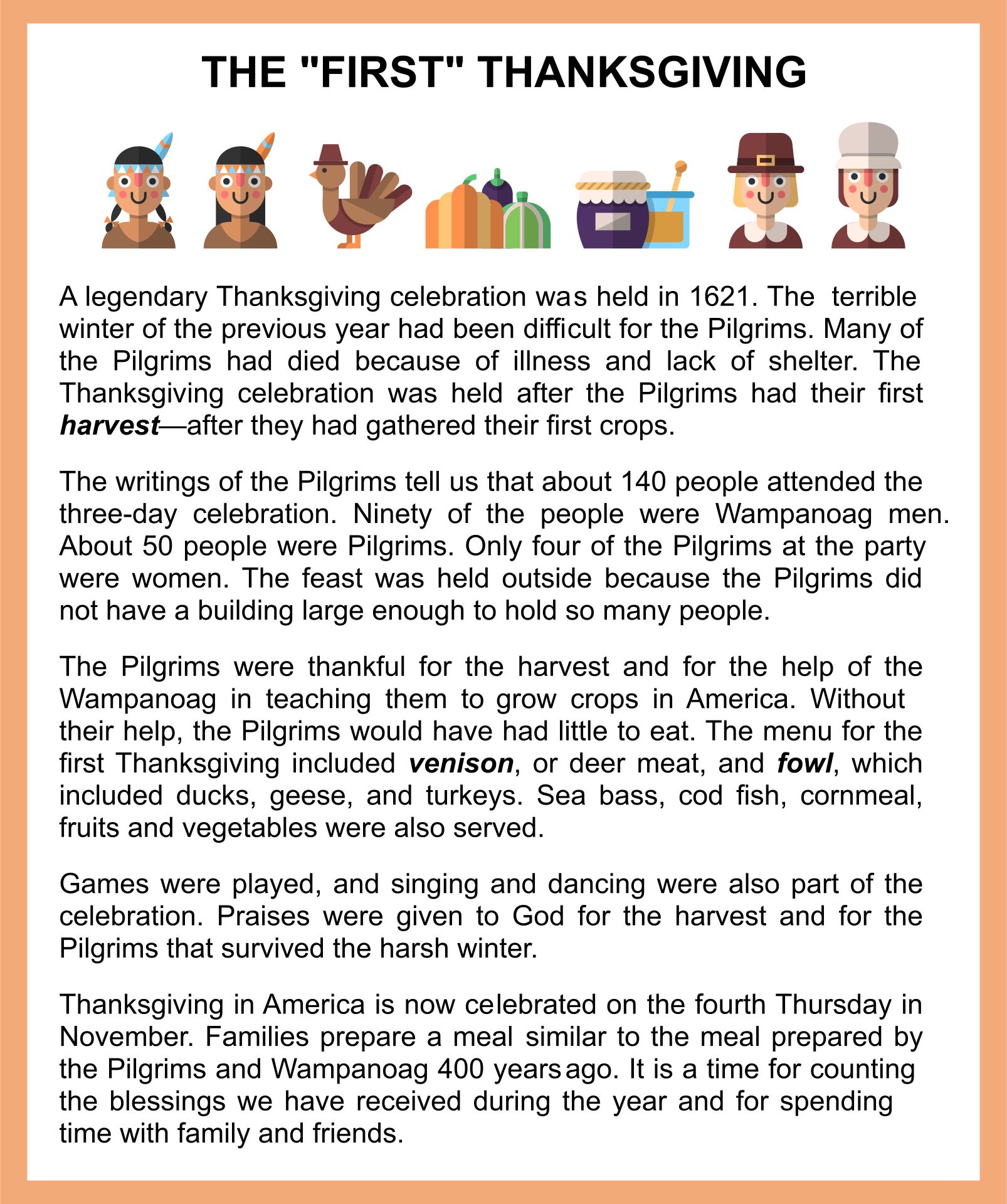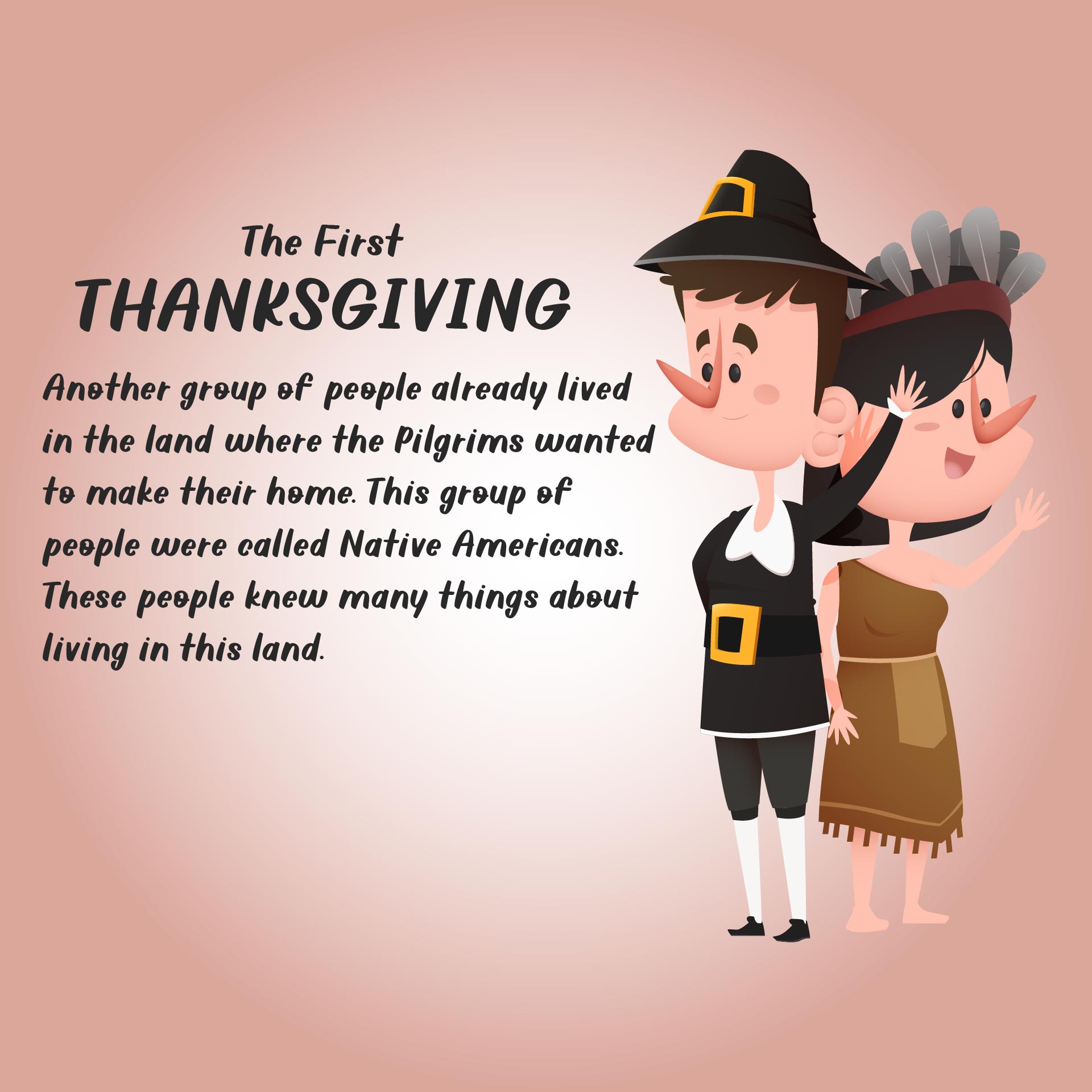 Why is Thanksgiving so Important?
Thanksgiving is considered important because it is an opportunity to gather the family together sharing meals and prayers and also express their gratitude. People nowadays are so busy sometimes we forget to express our gratitude. During Thanksgiving, we have the opportunity to be thankful for the good year and all the positive things given to us. It also brings the family together because sharing a meal can help us to connect with our loved ones.
Why Do We Eat Turkey at Thanksgiving?
There are a lot of reasons why we eat Turkey at Thanksgiving even when it is not the meal shared by the Pilgrims and their Native American neighbors. One of the reasons is that Turkey is a big bird and it is large enough to feed an entire family. It does not produce other products we can consume such as eggs or milk. Turkey is also not common to eat on a daily basis making it suitable to eat a turkey for a special occasion like Thanksgiving.
---
More printable images tagged with: