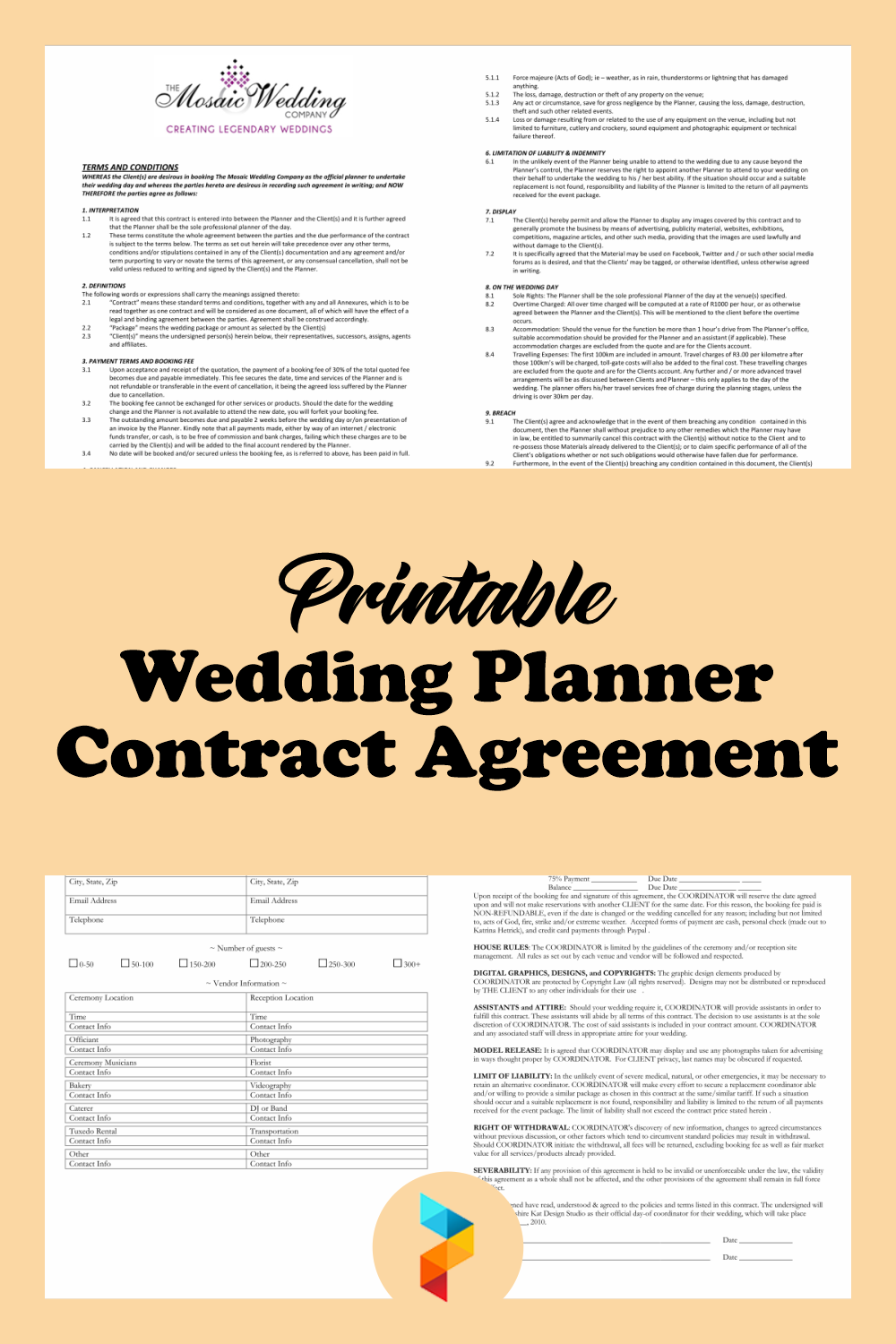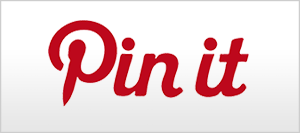 Printable Wedding Planner Contract Agreement
What is a wedding planner contract agreement?
This refers to the terms and conditions that are made by vendors in the beginning to organize a wedding party. Then, those terms and conditions are agreed by both vendors and clients. Usually, it has a due date based on the schedule of every activity in the party.
Why is a wedding planner contract agreement important?
The importance of contract agreement for events are:
1. To make everything that will be agreed and done is protected under the law
If one party disobeys the agreement, their mistakes can be documented as well. It can be a legal proof for filing a complaint to the legal authorities. So, the other party's right is protected under the law.
2. It can minimize miscommunication when holding the wedding party.
Both parties can review the contract drafts and customize it based on needs before signing it. So, they both reach an understanding. It can minimize miscommunication.
3. It simplifies vendors and clients to understand the elements of the event
Every single detail should be thoroughly understood. This requires both parties to list every necessity to have a successful event. Understanding every single aspect can help them to predict the future or other scenarios if something can't be done successfully.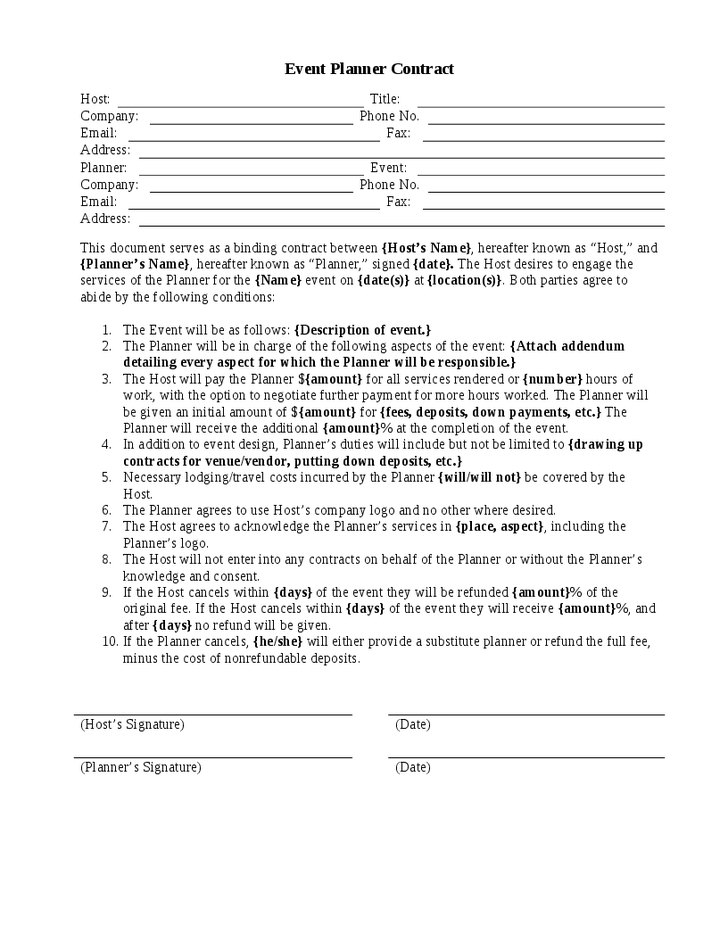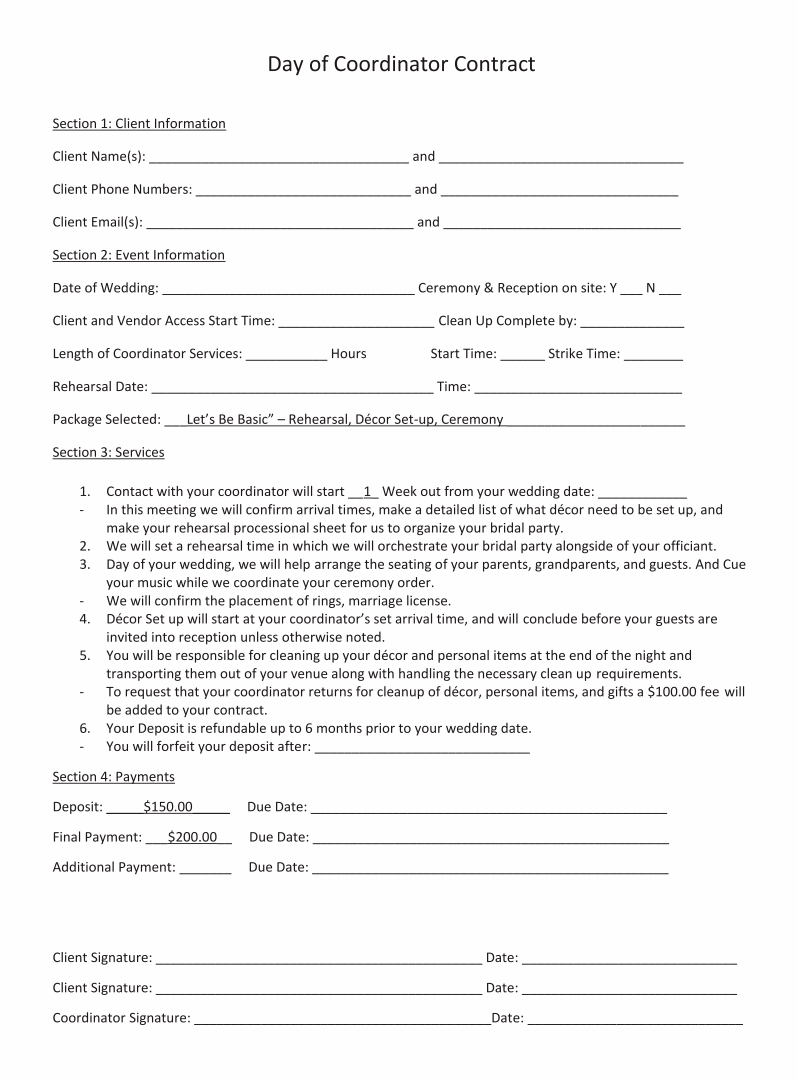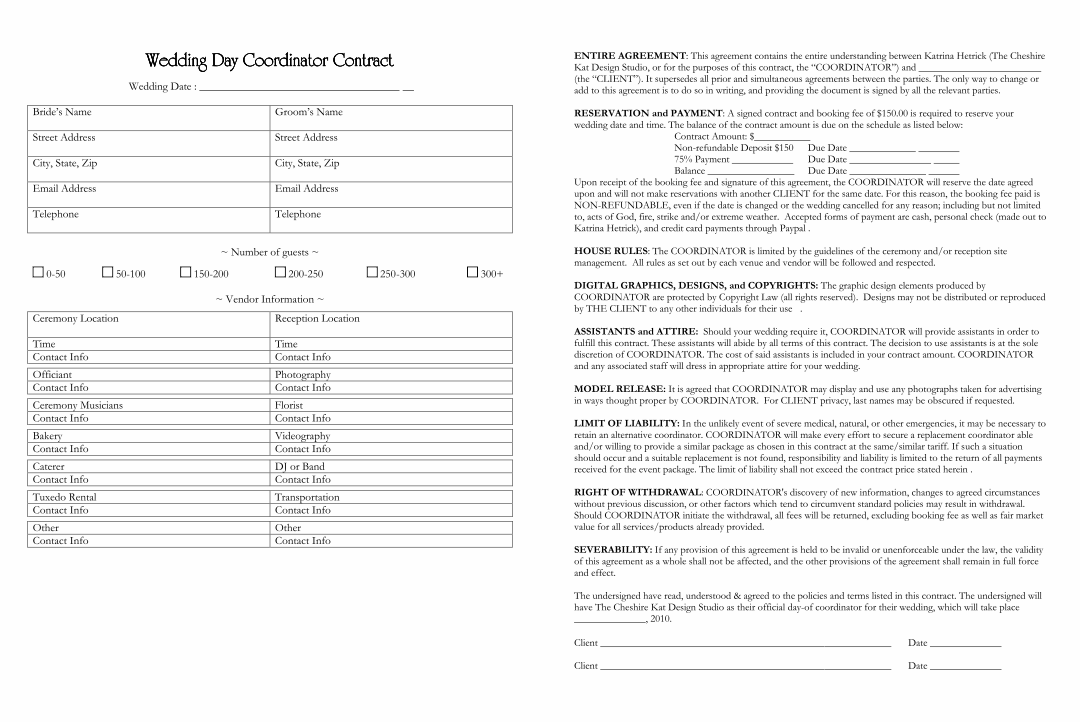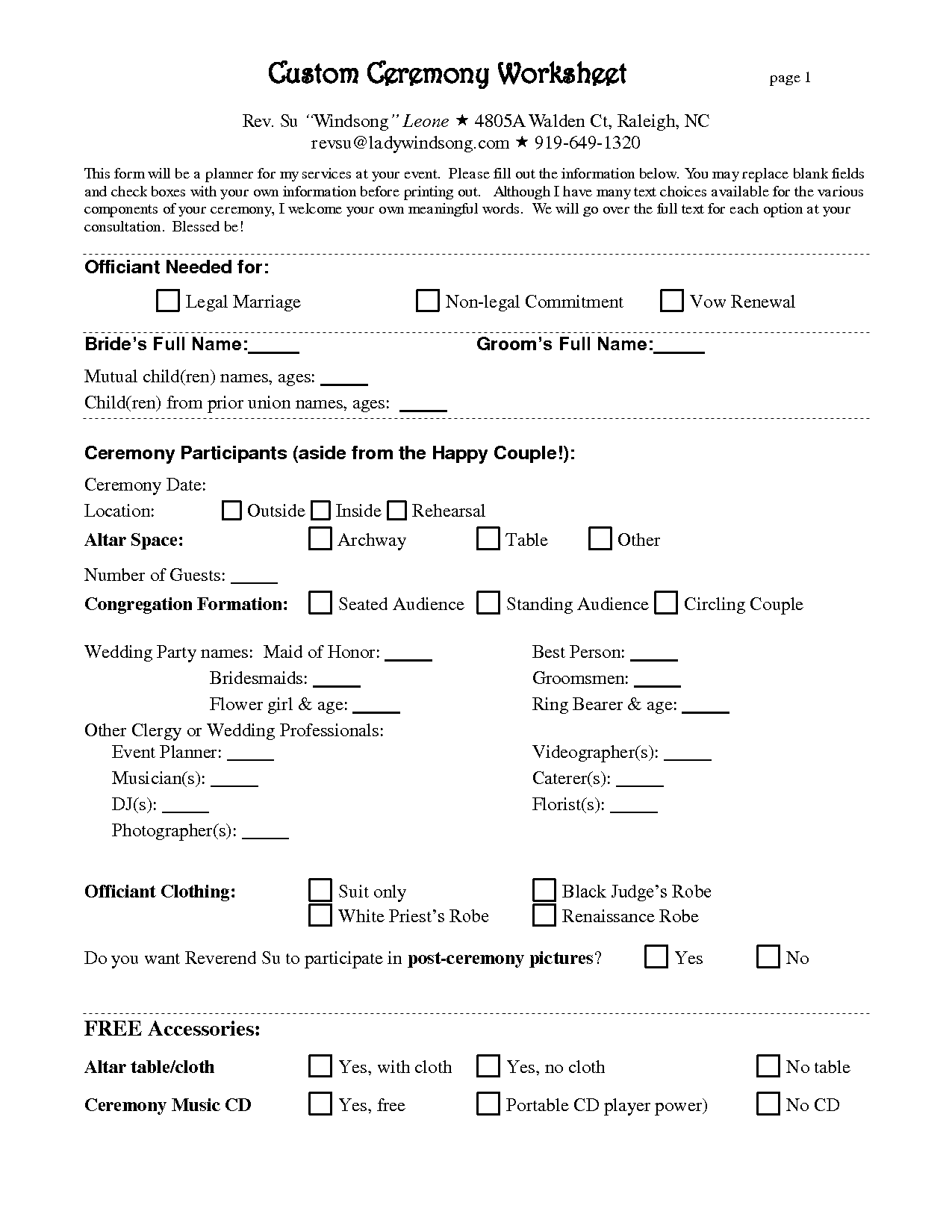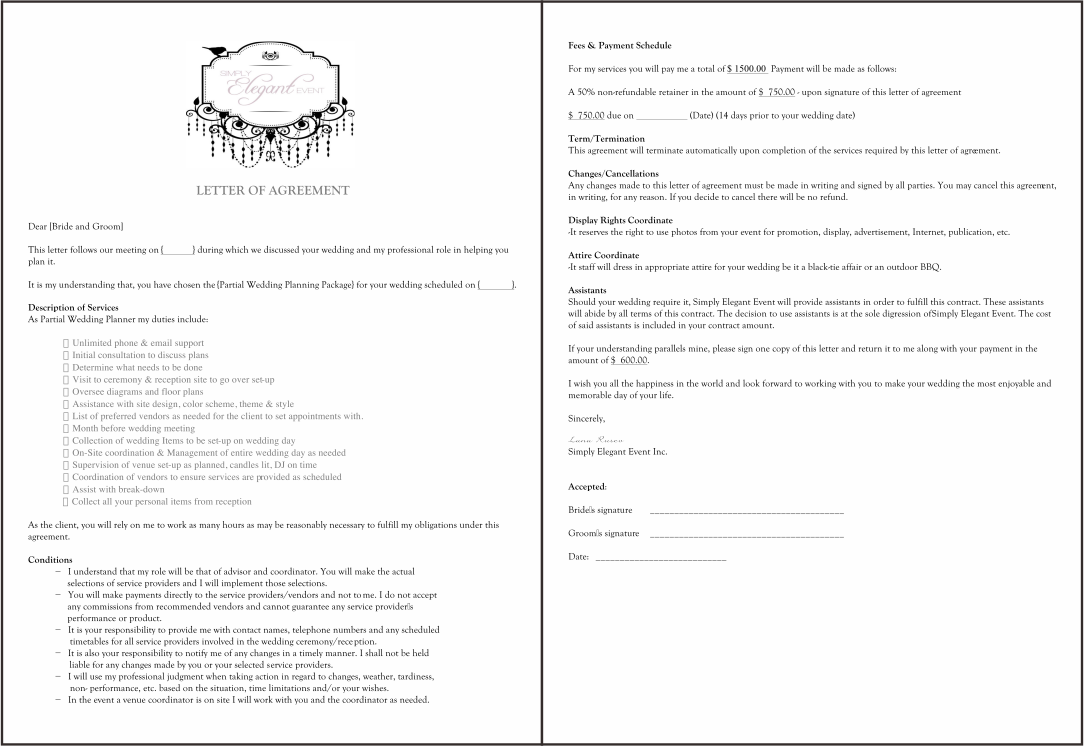 How to write a wedding planner contract agreement?
The wedding planner contract agreement requires:
1. A cover letter
This is a salutation for clients to choose the vendors. This is also the introduction before the actual contract is proposed.
2. Must-have items, included:
● Wedding date and time
● Location
● Bride and groom's name and their contact information
● Service and responsibility that will be provided by vendors
● Assumption of the clients
3. A specific rate for each service which is provided by vendors
Besides, write a clear way of payment, whether it's check, cash, or debit. State the deposit and differ which one is refundable or not.
4. Elaboration of exceptions and restrictions of services
Vendors might have values that have to be applied every time they work with clients. If clients require them to give service which is opposed to their value, this can be avoided in the beginning when we put the exceptions and restrictions.
5. Annulment and change policies, and "Act of God" clause
There will be unexpected situations when planning a wedding. Problems between grooms and bride or extreme weather change, it can lead the client to cancel the plan. This policy will help to find a win-win solution for both parties.
6. Signatures of vendors and clients
Signature is the indicator that the contract is agreed by both parties and it's protected under the law.
---
More printable images tagged with: