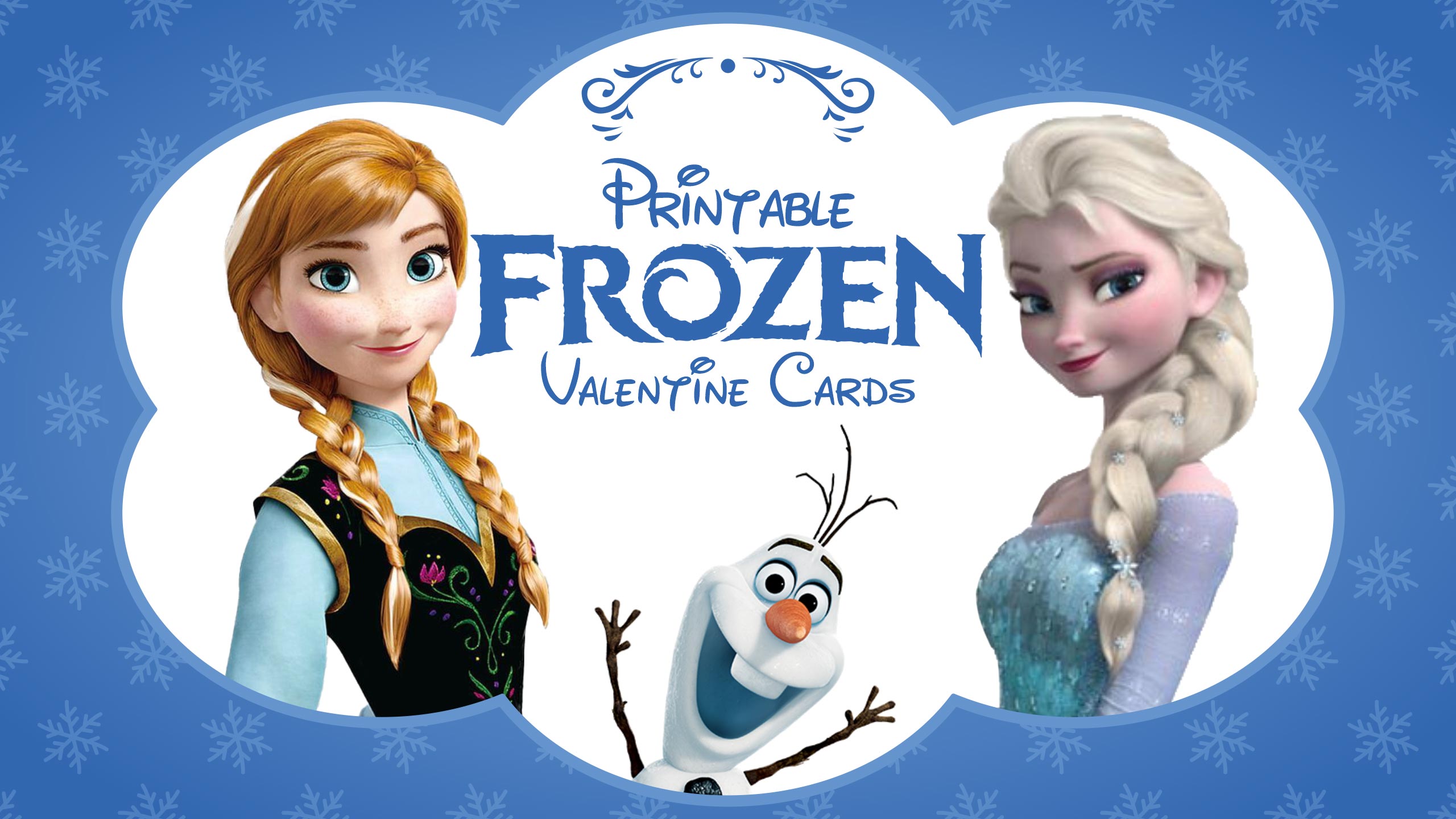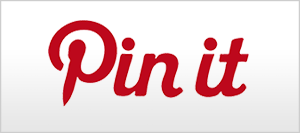 Printable Frozen Valentine Cards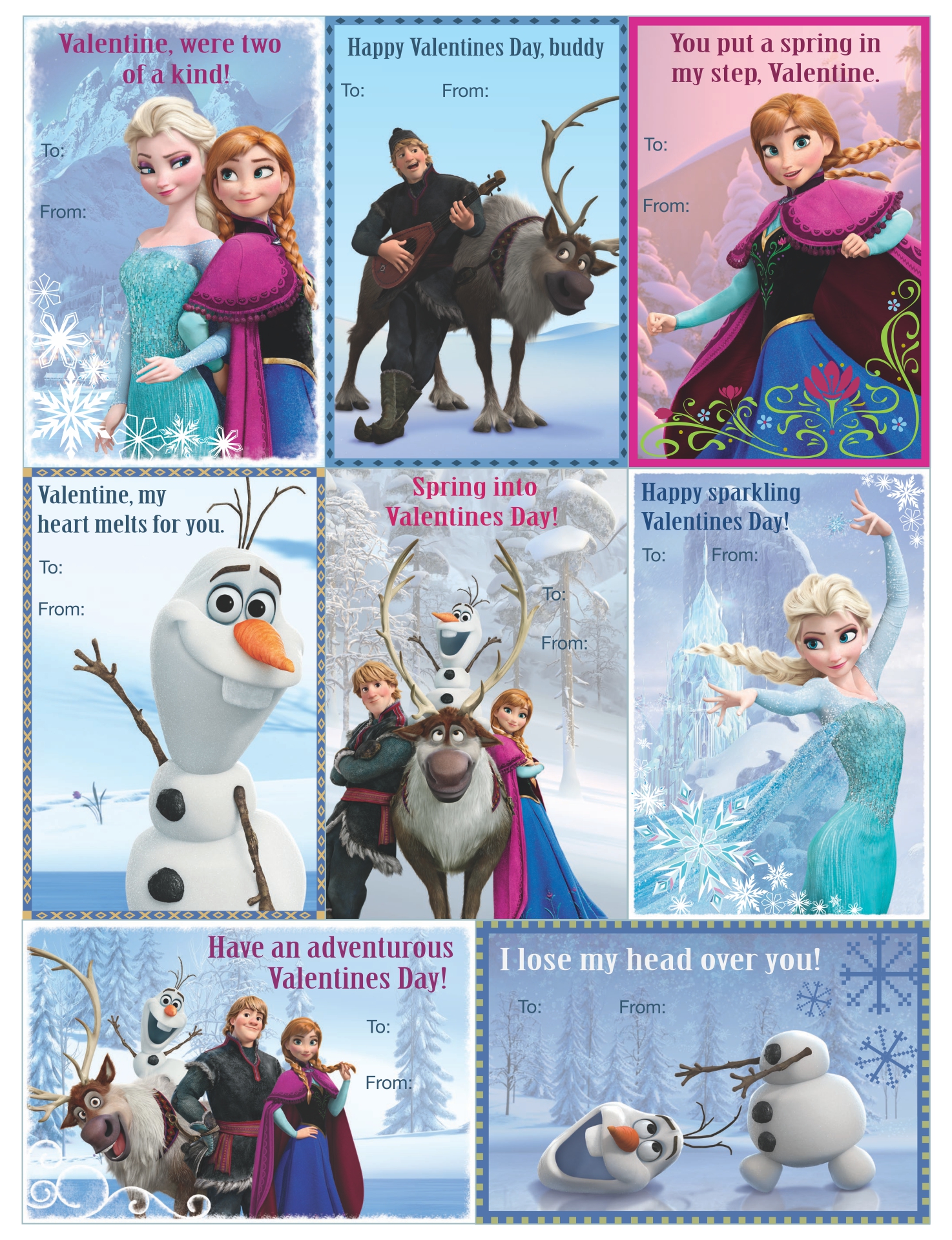 What are Frozen Valentine Cards?
There are a lot of designs of Valentine cards. Usually, the cards are decorated with romantic symbols such as flowers and hearts. Nowadays, valentine's card designs are more varied and some of them are following pop culture trends. Some using popular cartoon characters such as Frozen. Frozen valentine cards may not only feature Frozen Characters such as Elsa, Anna, Kristoff, and Olaf. It is also filled with Frozen quotes or puns. Make it even more related to Frozen. It is a perfect design to use for people who adore Frozen.
Where do you get Frozen Valentine Cards?
You can get it from convenience stores, stationery, craft stores, and other local stores that sell cards. You can also get it from online stores. You can even purchase the cards from sellers on Etsy. Usually, the sellers make their own version of cards with a personalized design based on the Frozen characters. You can request a personalized design with some personal touch using Frozen related themes to the cards. This way, you will be able to send cards that are unique like no other.
How do you make your own Frozen Valentine Cards?
You can make it using free templates you can download for free. You can edit them to your liking. You can also use some free designing services and apps where a lot of designs are available. If you want to make it more personalized, you can make it yourself. If you don't know how to use a designing program like Corel Draw, you can make it on Microsoft Word or PowerPoint. You can make it even easier on PowerPoint because the format already looks like a card. All you have to do is place the elements on the slide. You can download some Frozen pictures first and then insert them into your design. Type your title and messages using the font of your choice. Once you are happy with your design, you can save it into a JPG file so you can both print it and send it as virtual cards.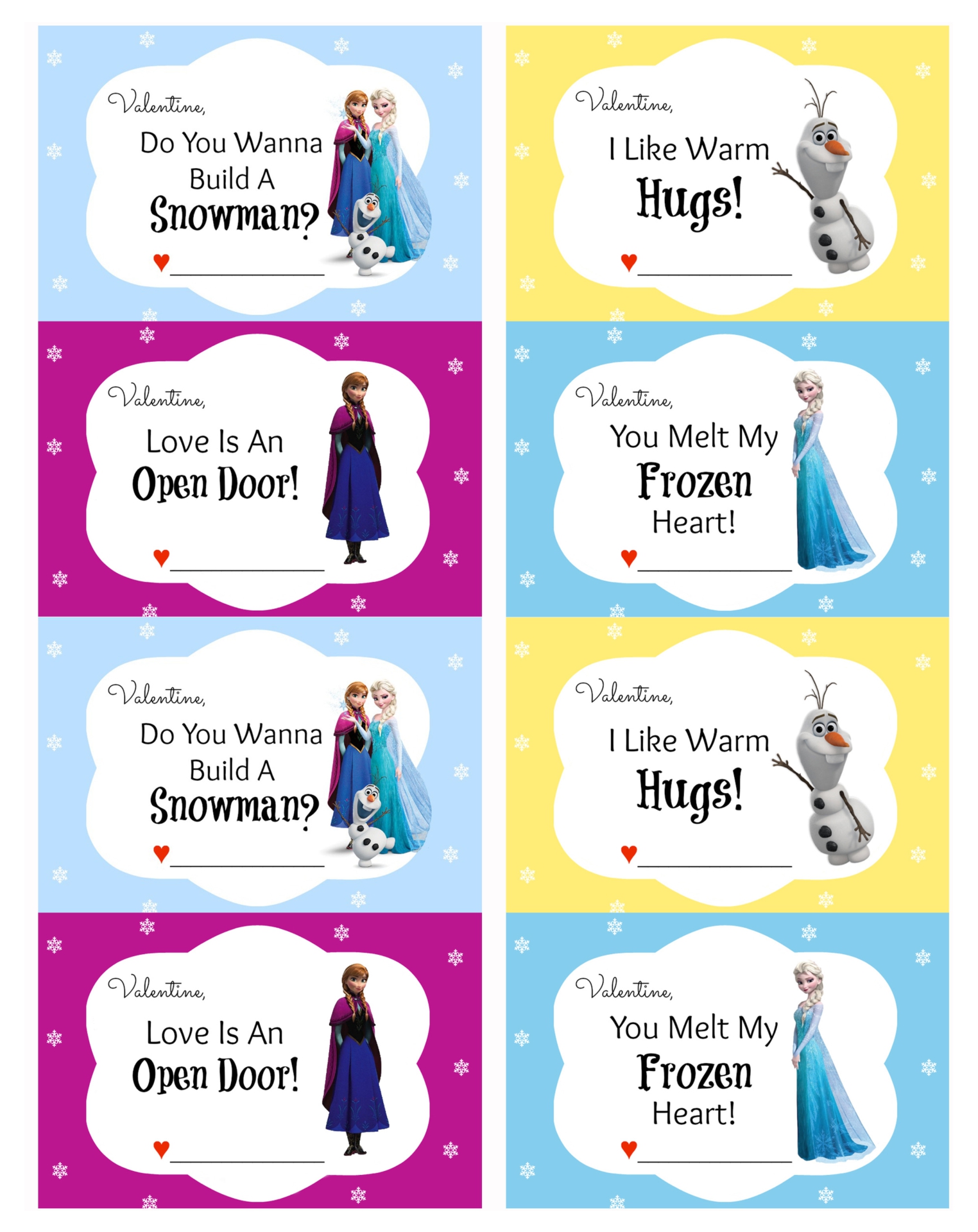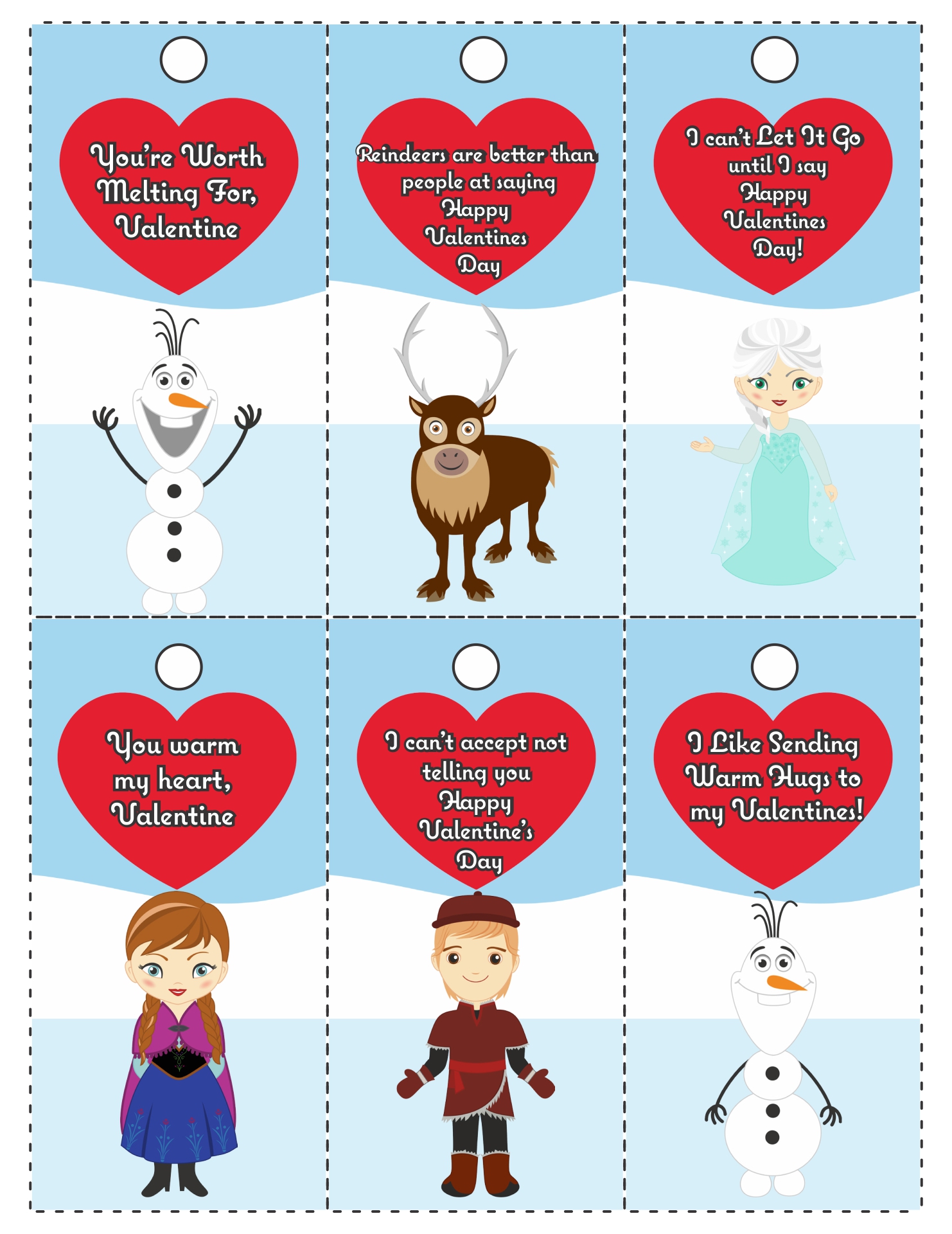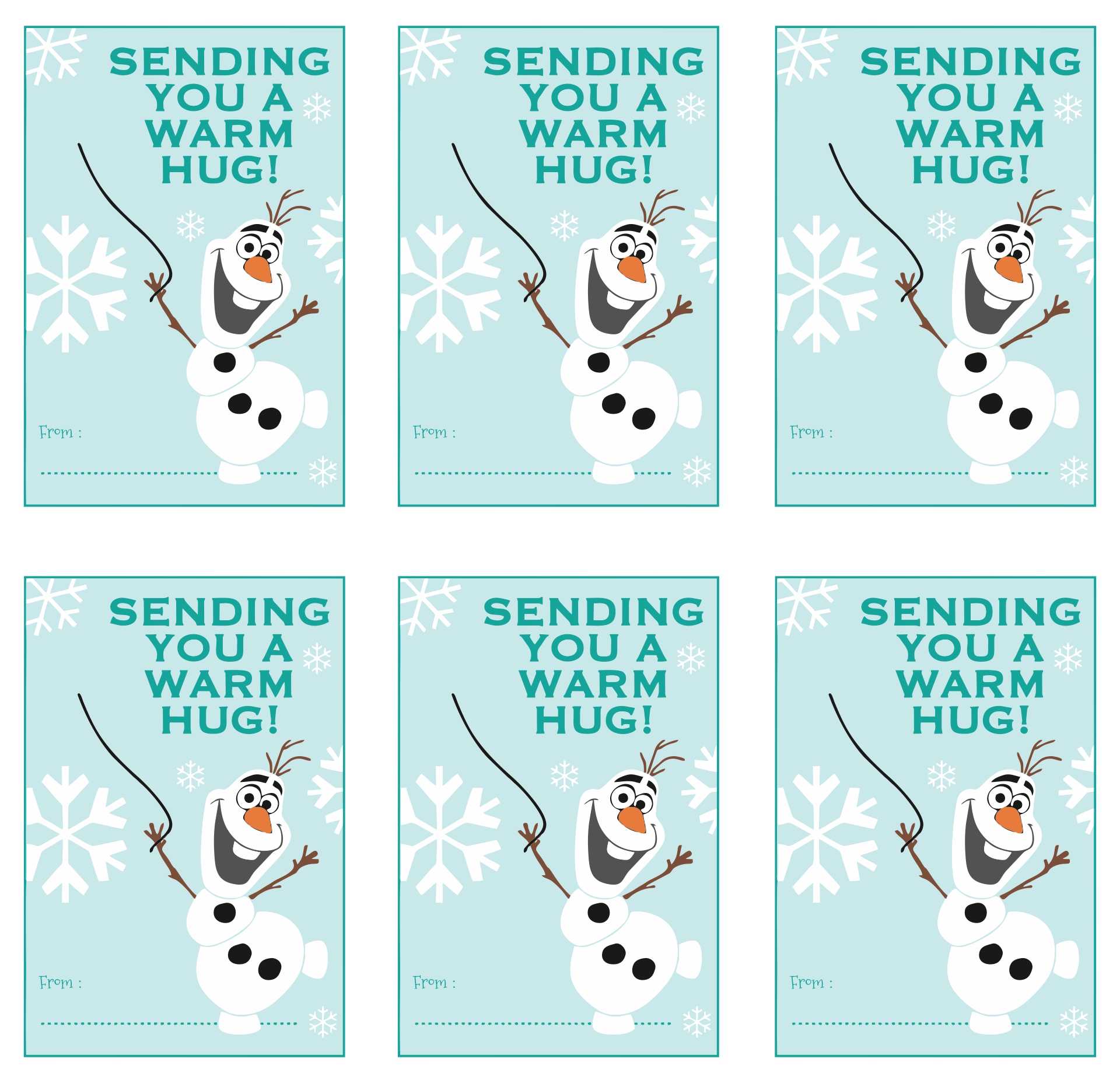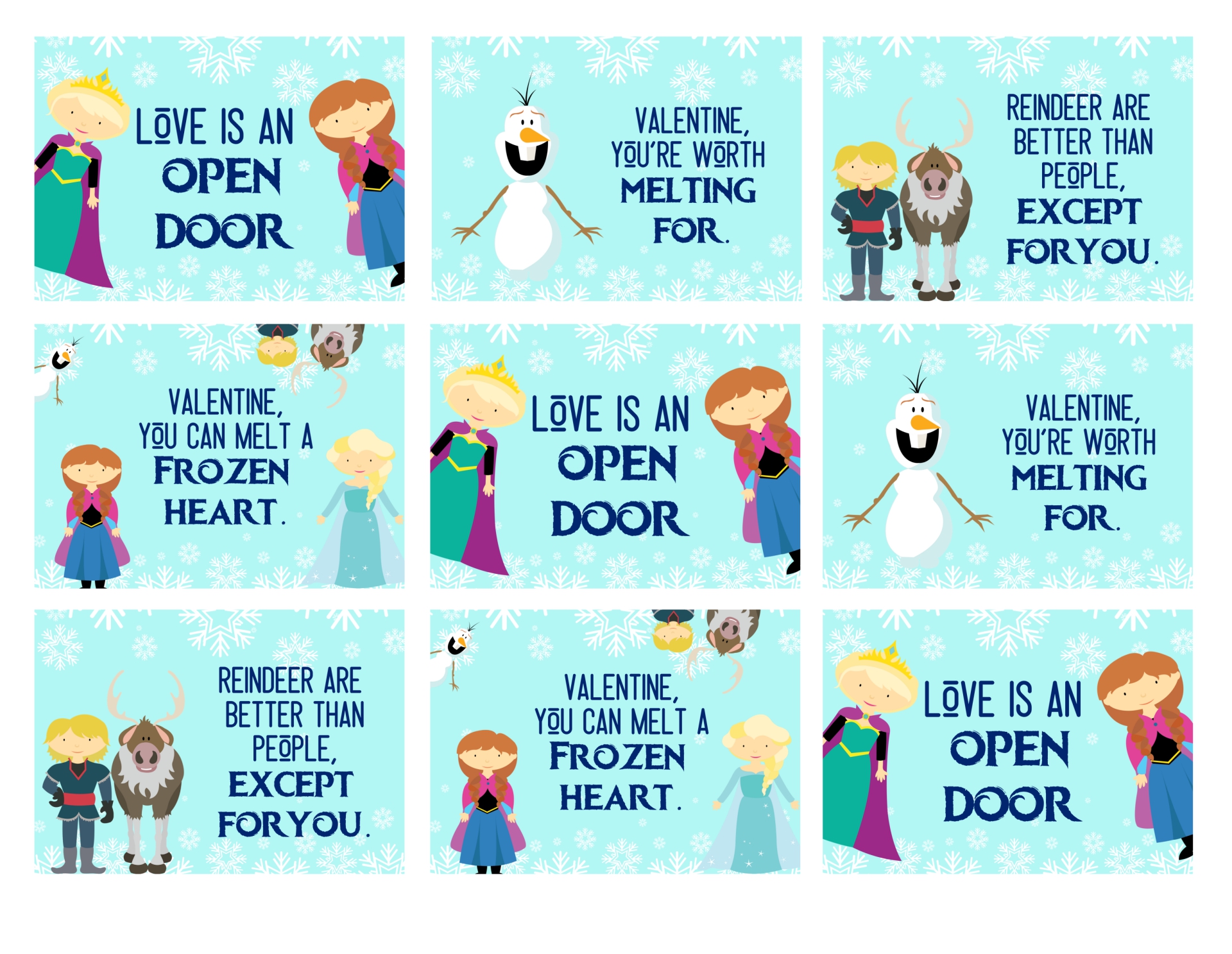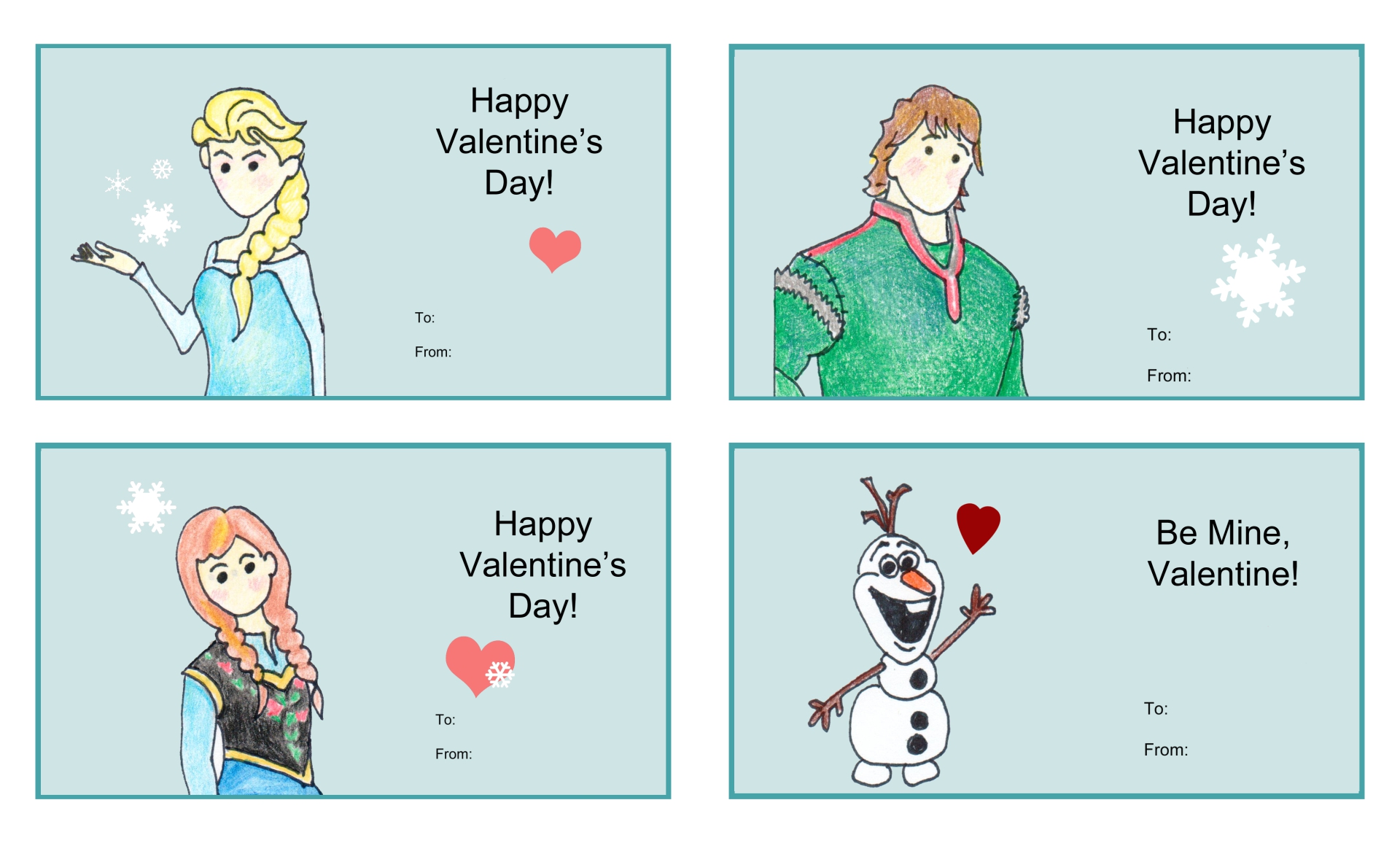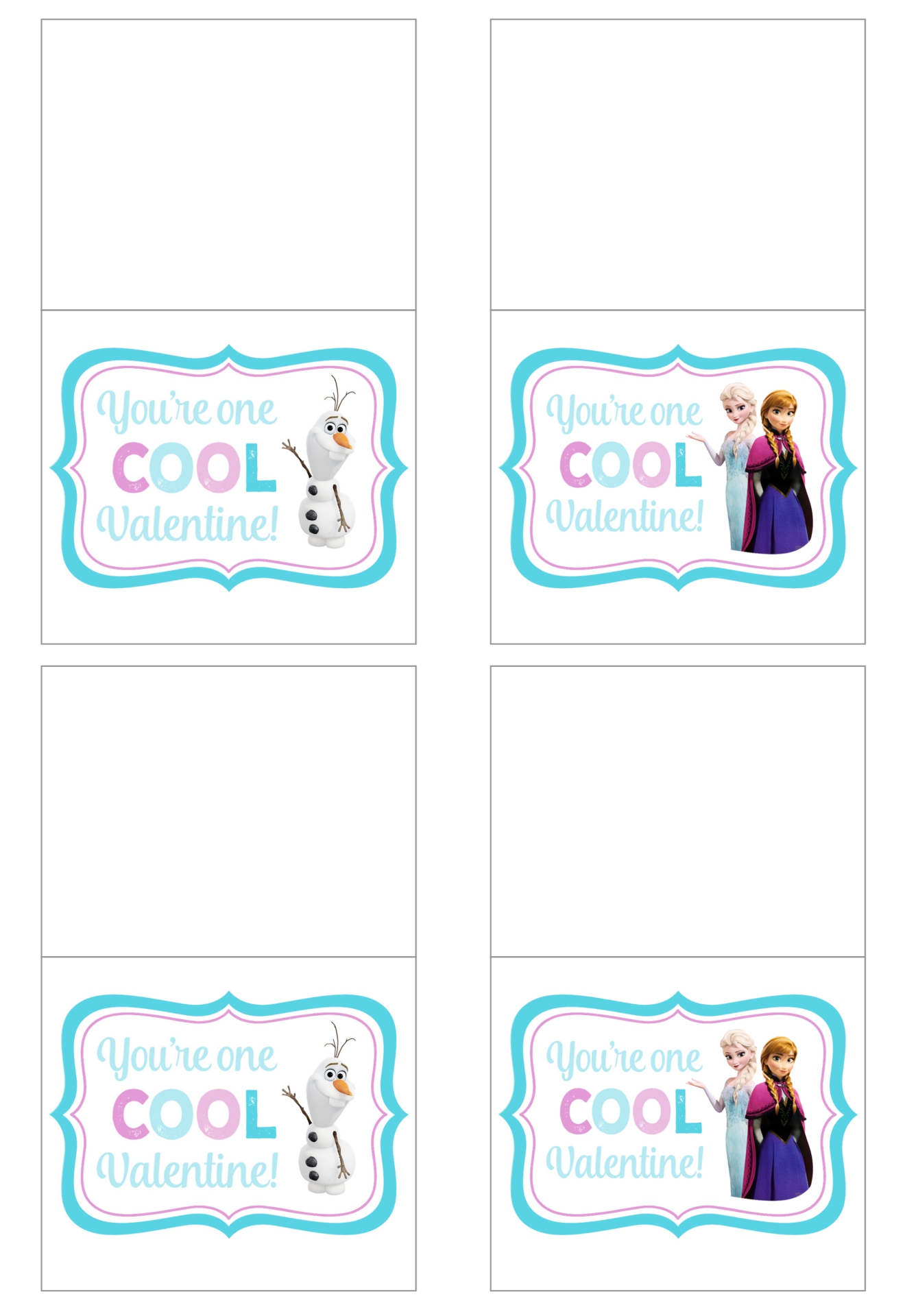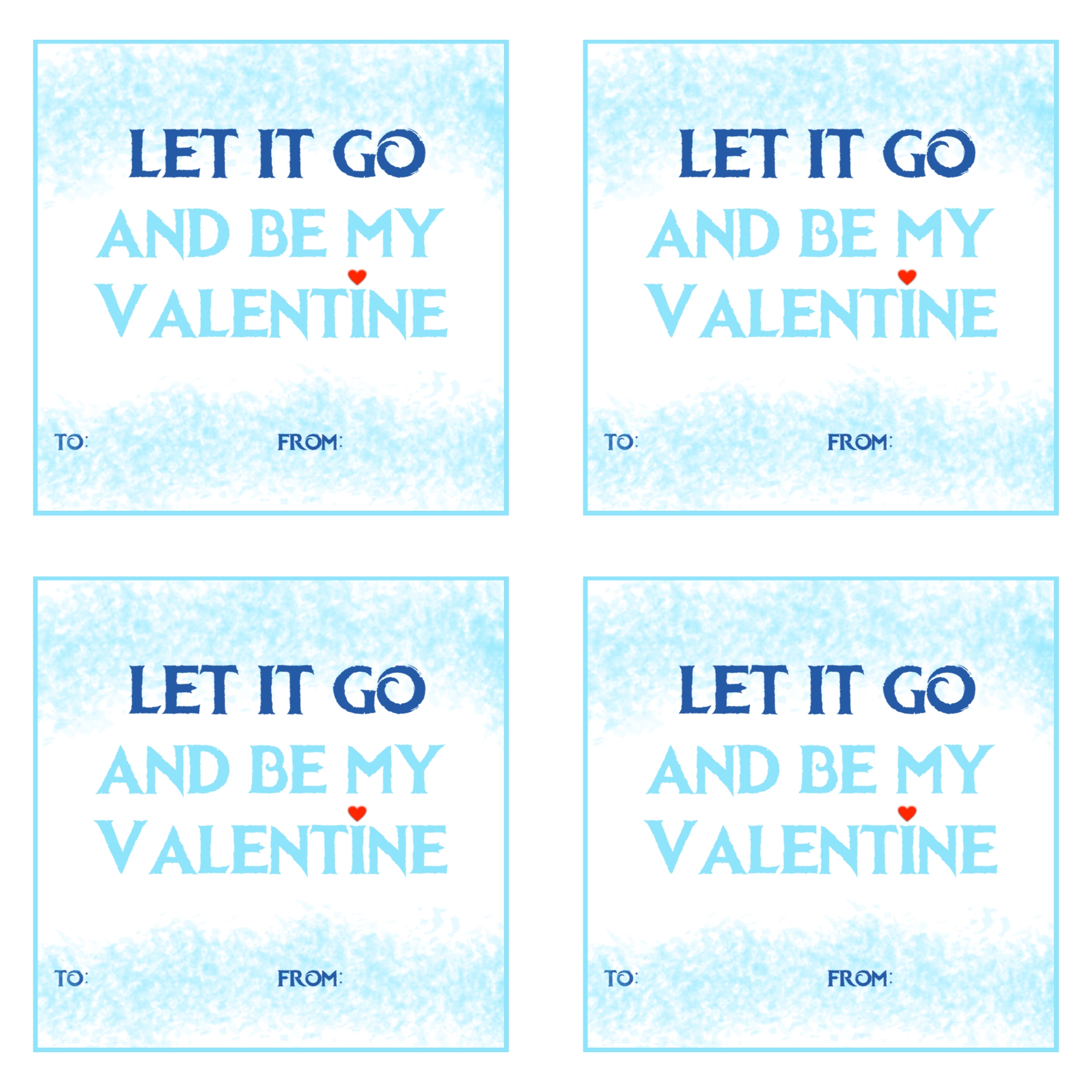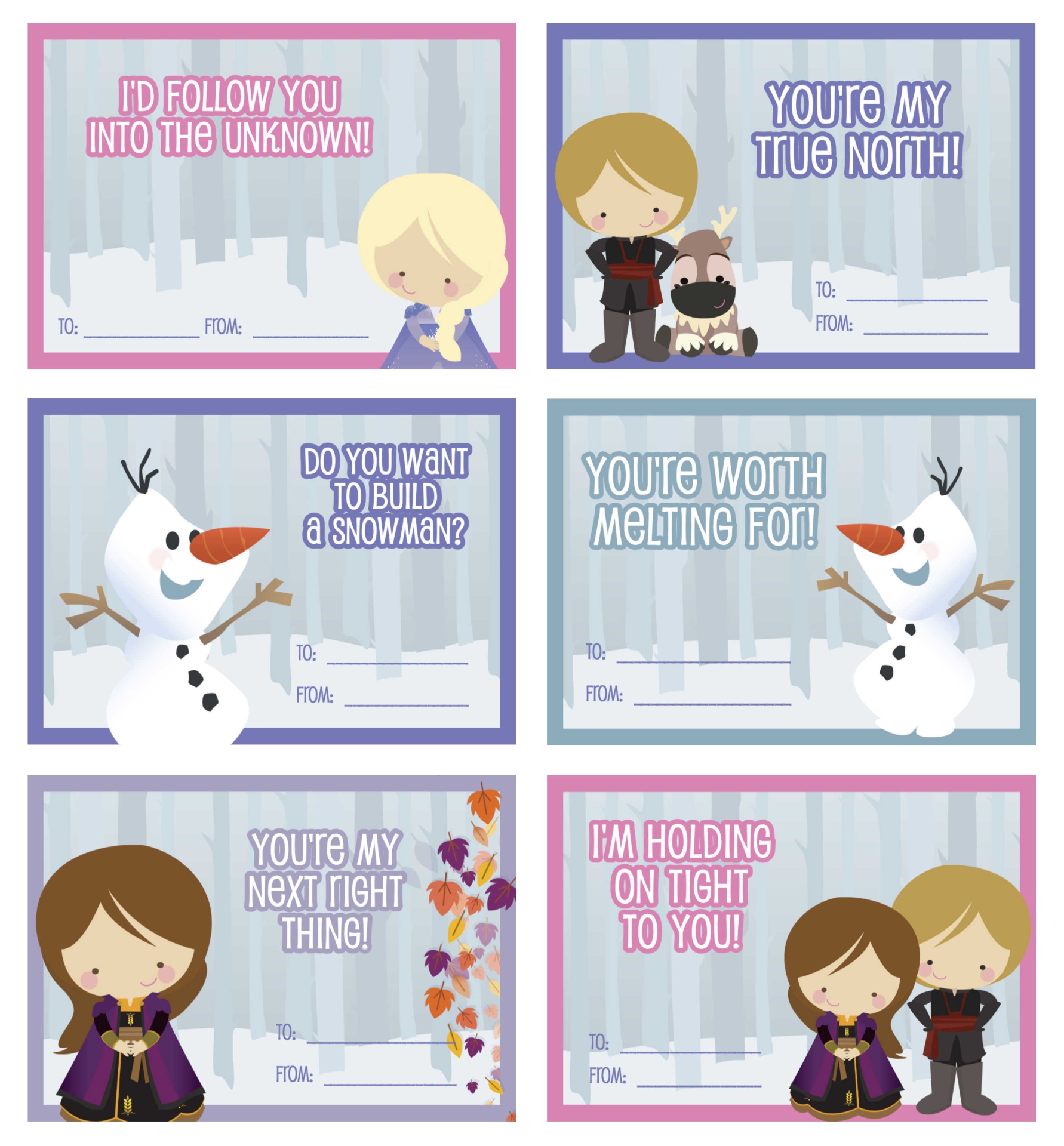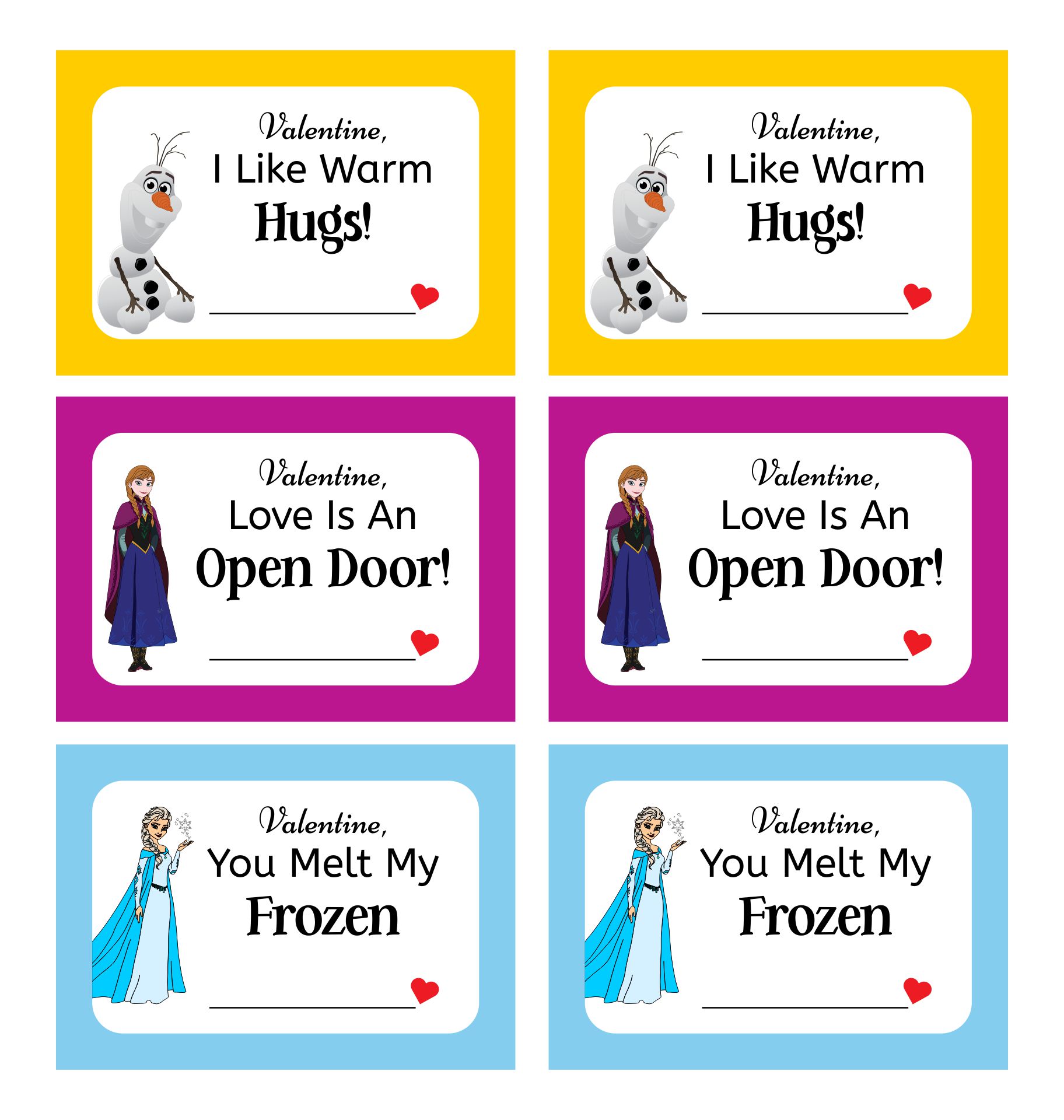 What do you write on Frozen Valentine Cards?
You can write some simple valentine's messages. Tell the person how much you love and care about them. You can insert a Frozen quote if you want. You can even use some pun such as "You melt my Frozen heart," or a famous saying by Olaf which is "I love warm hugs." Write some personal messages too so the people who receive the cards feel the love.