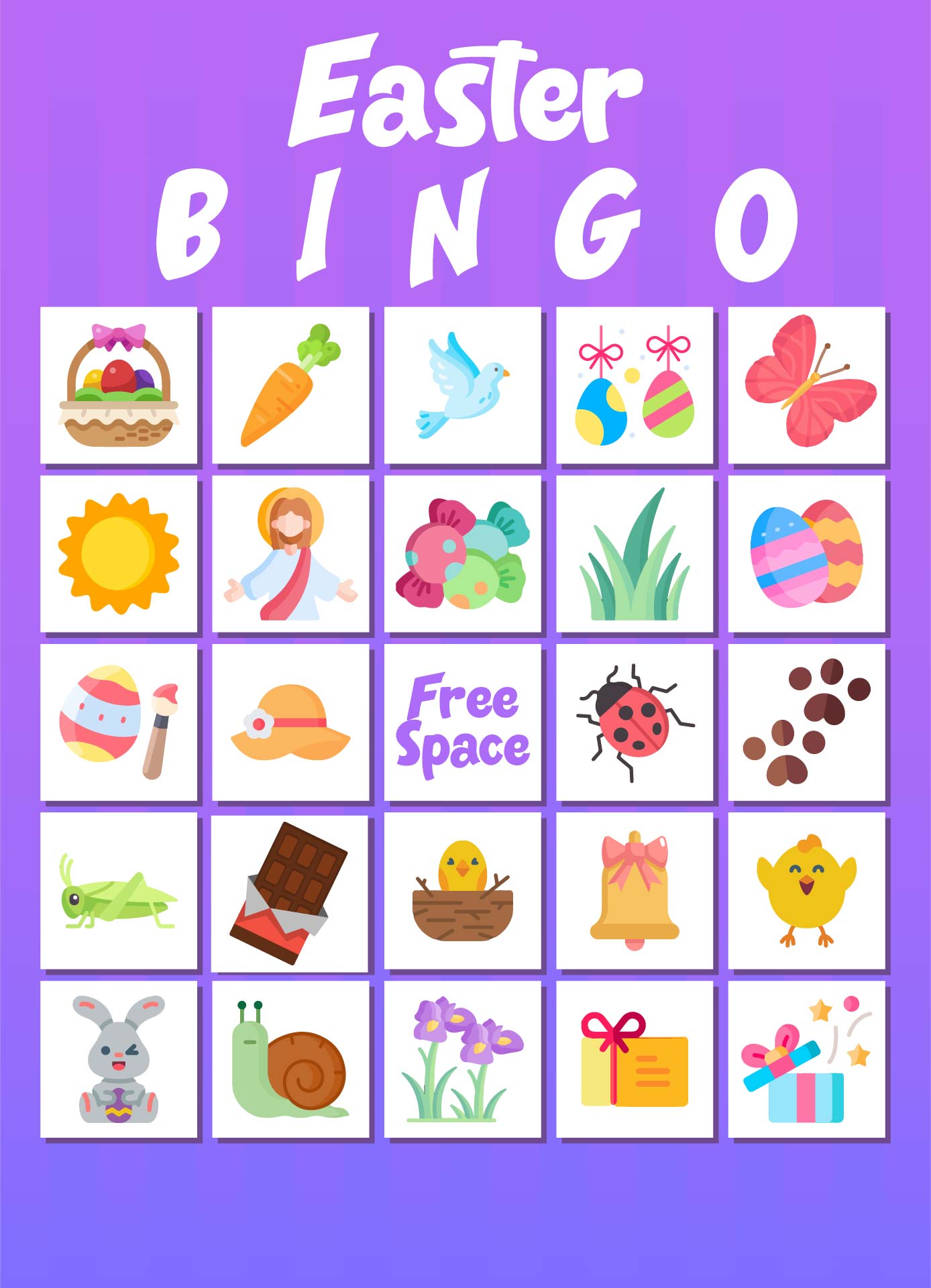 Can a bingo card be used in the Easter school project?
If you ever consider organizing a school project to create a bingo card, you should do so because it will undoubtedly be a fun school project for your students. When it comes to Easter, it's a must to make the bingo card with Easter symbols. You can use an Easter stamp, sticker, stencil, or printable bingo card to create the symbols on the bingo card. The first is making a bingo card with a stamp. Prepare the materials, which should include two bingo plain templates, an Easter symbols stamp, scissors, and a laminating tool. To begin, stamp the plain bingo template with an Easter stamp. Make sure you didn't forget to leave the center box.
Then move on to the next template. You must resemble the image of the two templates. After that, they can be laminated. Following that, cut one of the bingo templates by following the box line so that the picture is separated one by one. The card is now ready for use. The second one is for the sticker, which requires the same materials as the bingo stamp card but changes the stamp into stickers.
So the first step is to select and print the Easter stickers, after which you can stick them into the plain bingo template. The third involves the use of a stencil. Prepare Easter stencils such as rabbits, chicks, Easter eggs, Easter baskets, Easter trees, wreaths, the cross, pine leaves, Easter tags, and so on. Students must use a stencil to draw Easter symbols on each box.
They could use a coloring pencil or a black marker to draw. It is preferable to use white solid paper as the bingo card background if you are using a stencil. All you need is a printable bingo card with an Easter theme, a coloring pen, a glitter marker, small glass beads, and glue to get started. To begin, print two copies of the bingo card template of your favorite. Then, assign the students the task of coloring the Easter symbols. They should also use glitter markers and beads to enhance their appearance. After you've finished decorating, cut one of the templates and separate it so it's ready to use.
You can also make a bingo card by attaching the Easter symbols made from a colored paper template. So all the students have to do is cut out the Easter symbols to make cutouts and stick them in the bingo plain background. These are the steps for making a bingo card using various techniques that you can use for a school project for kids. All of these techniques are appropriate for children because they are simple and easy to implement.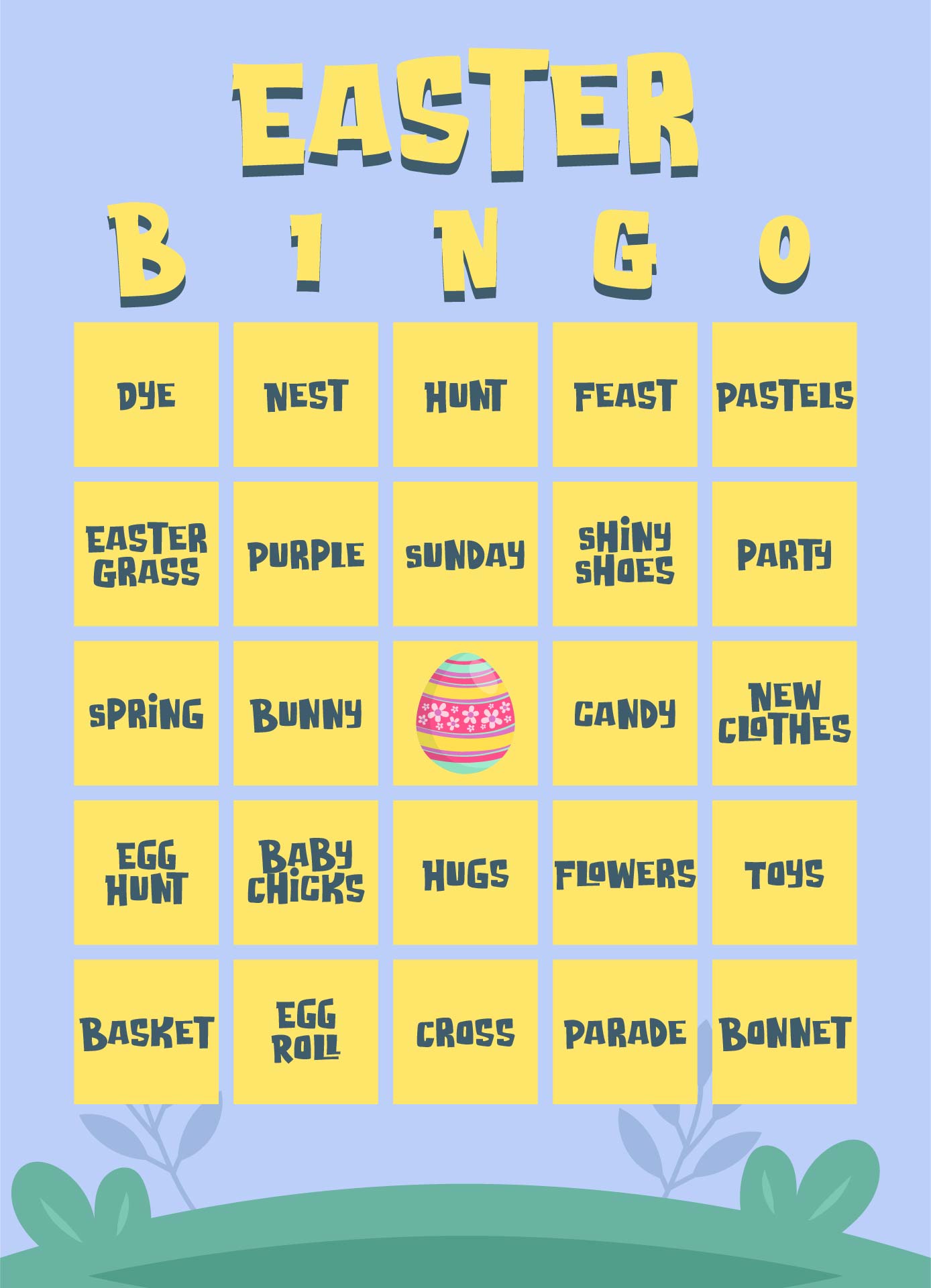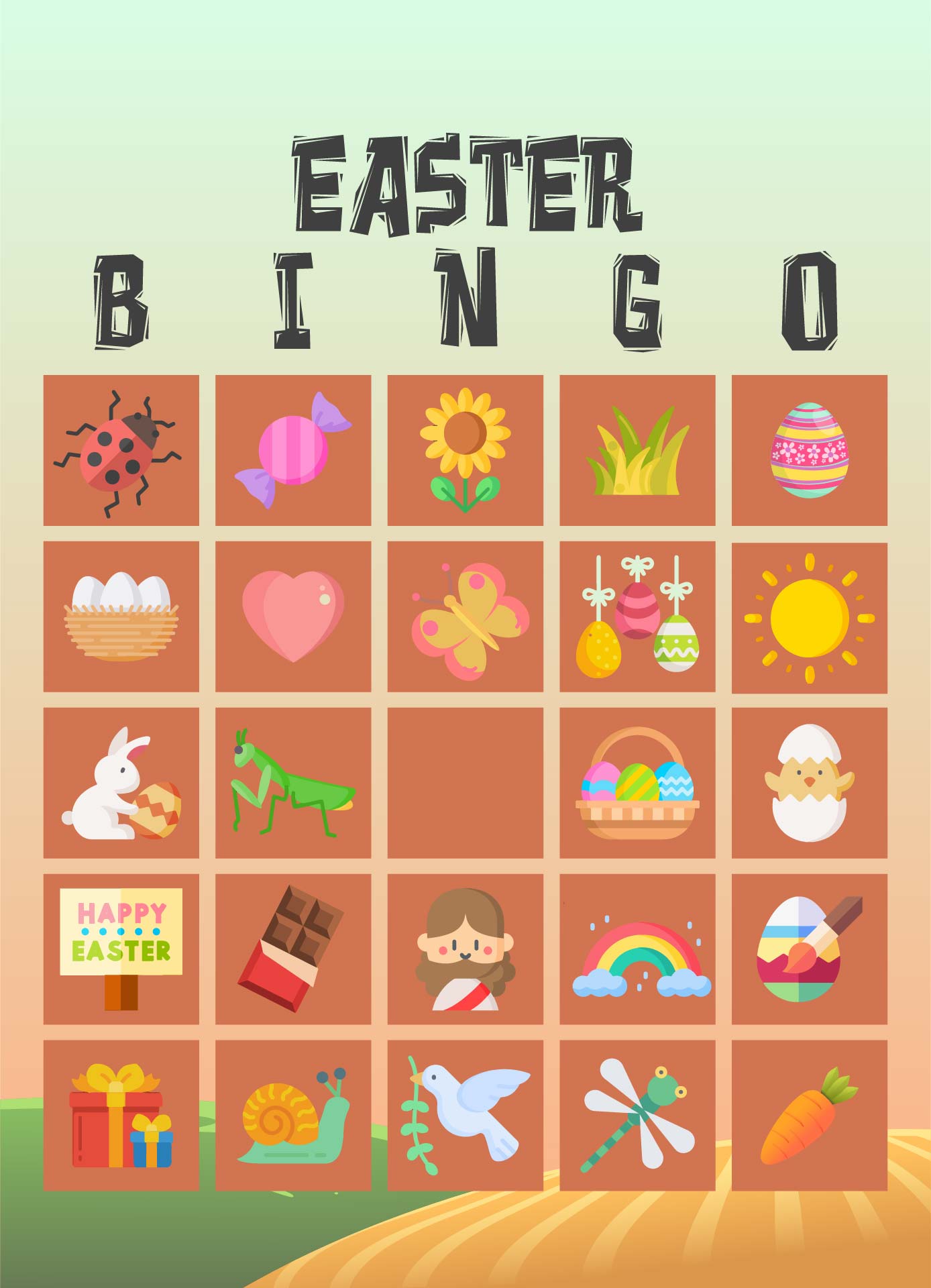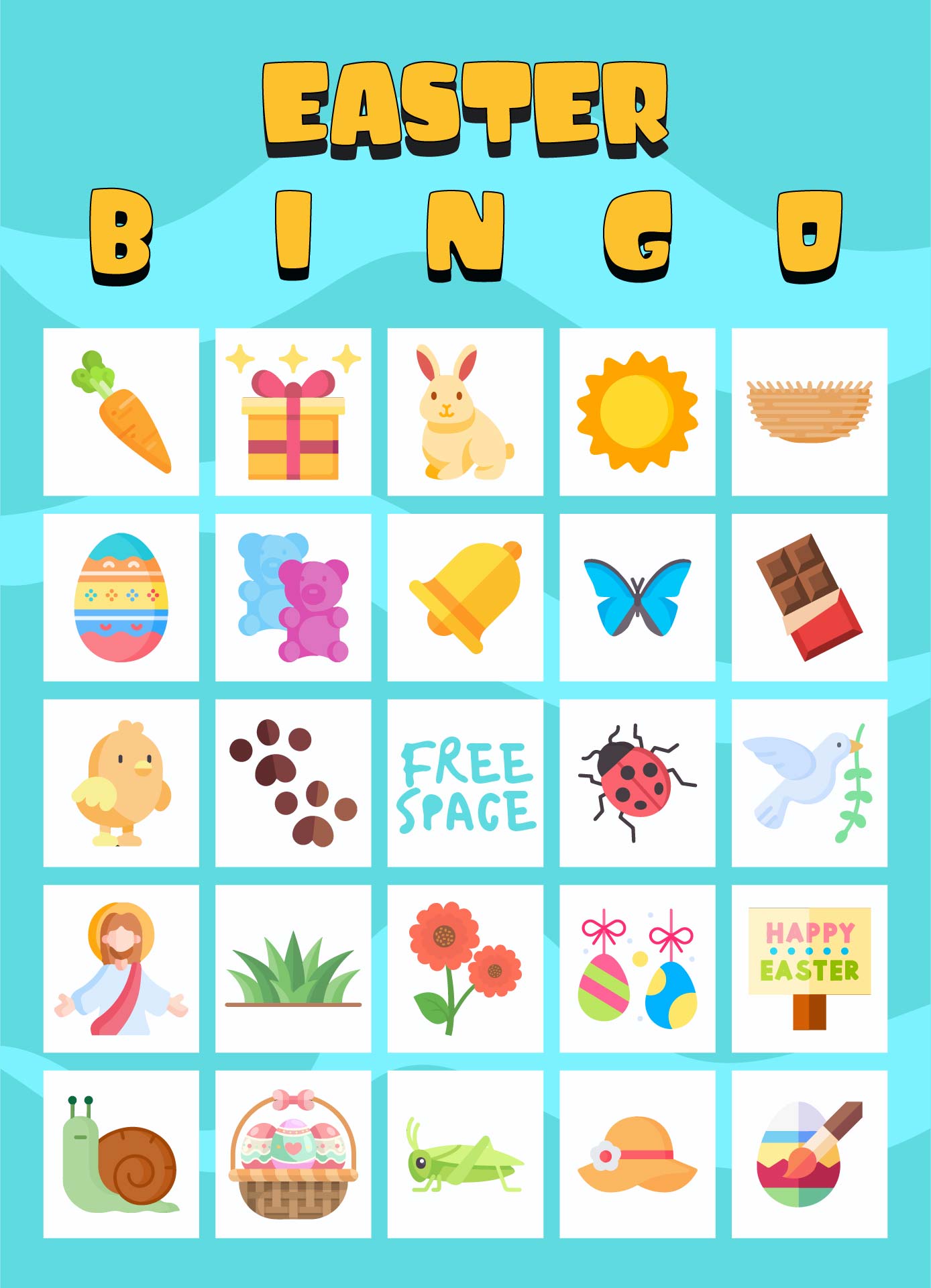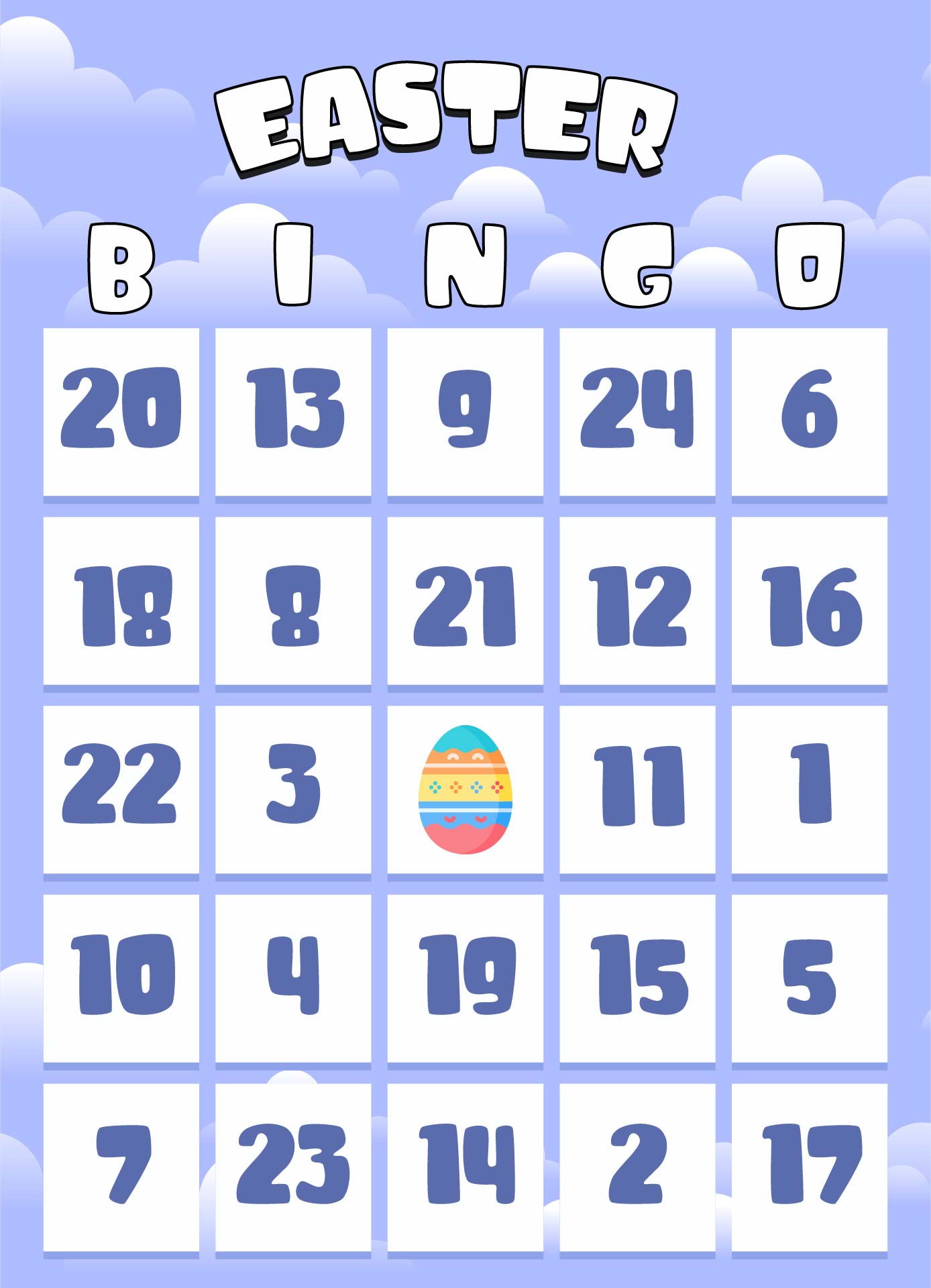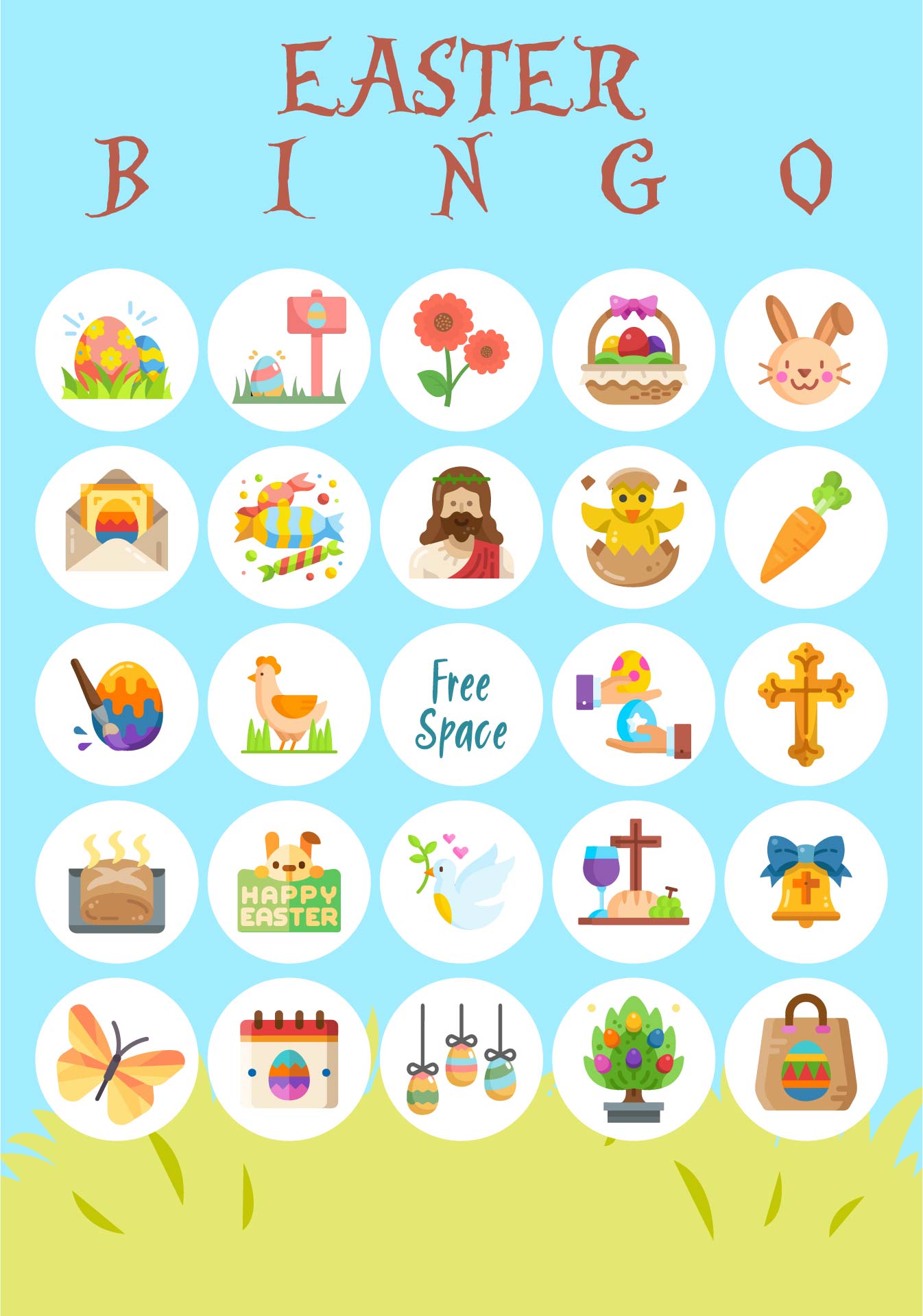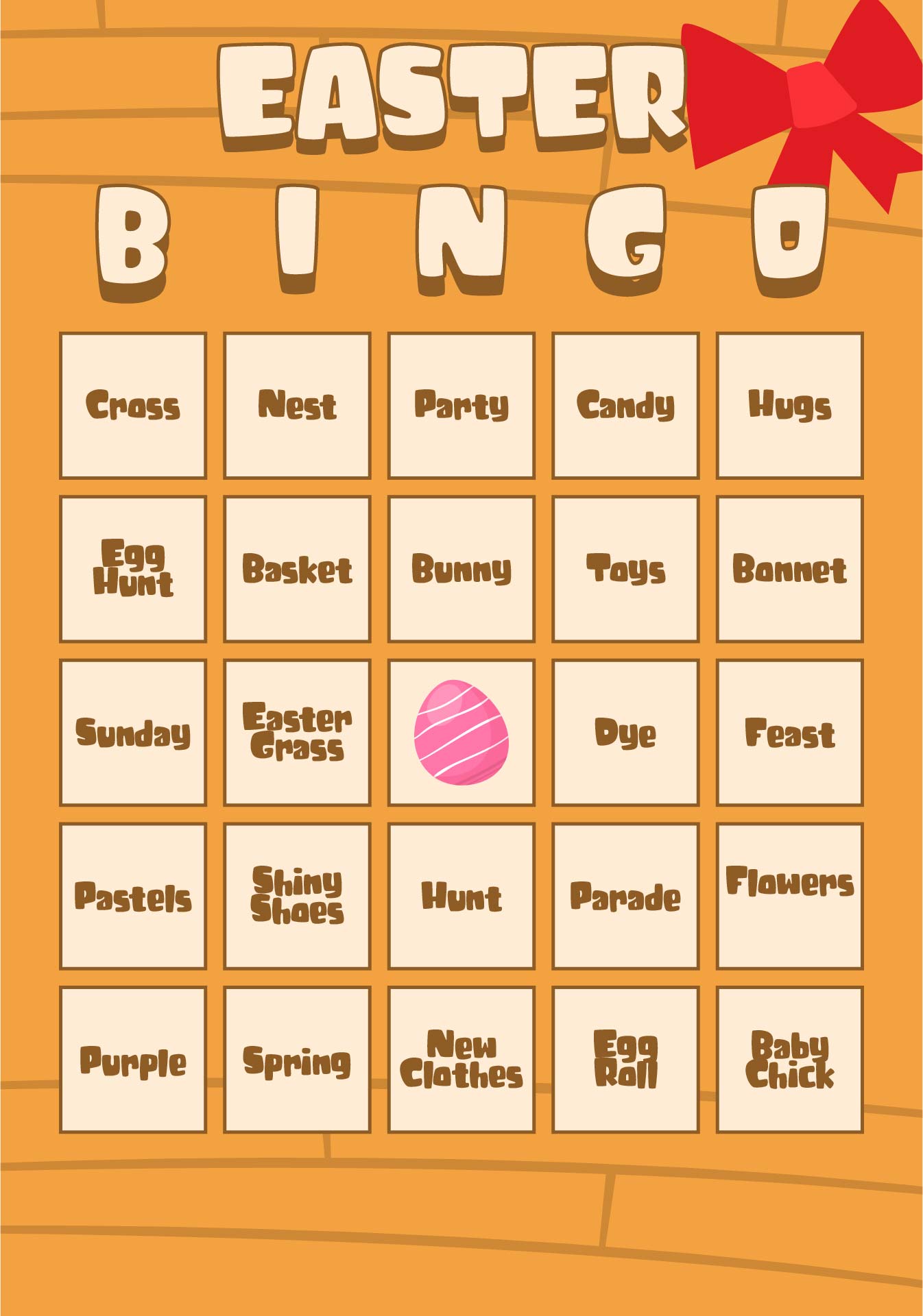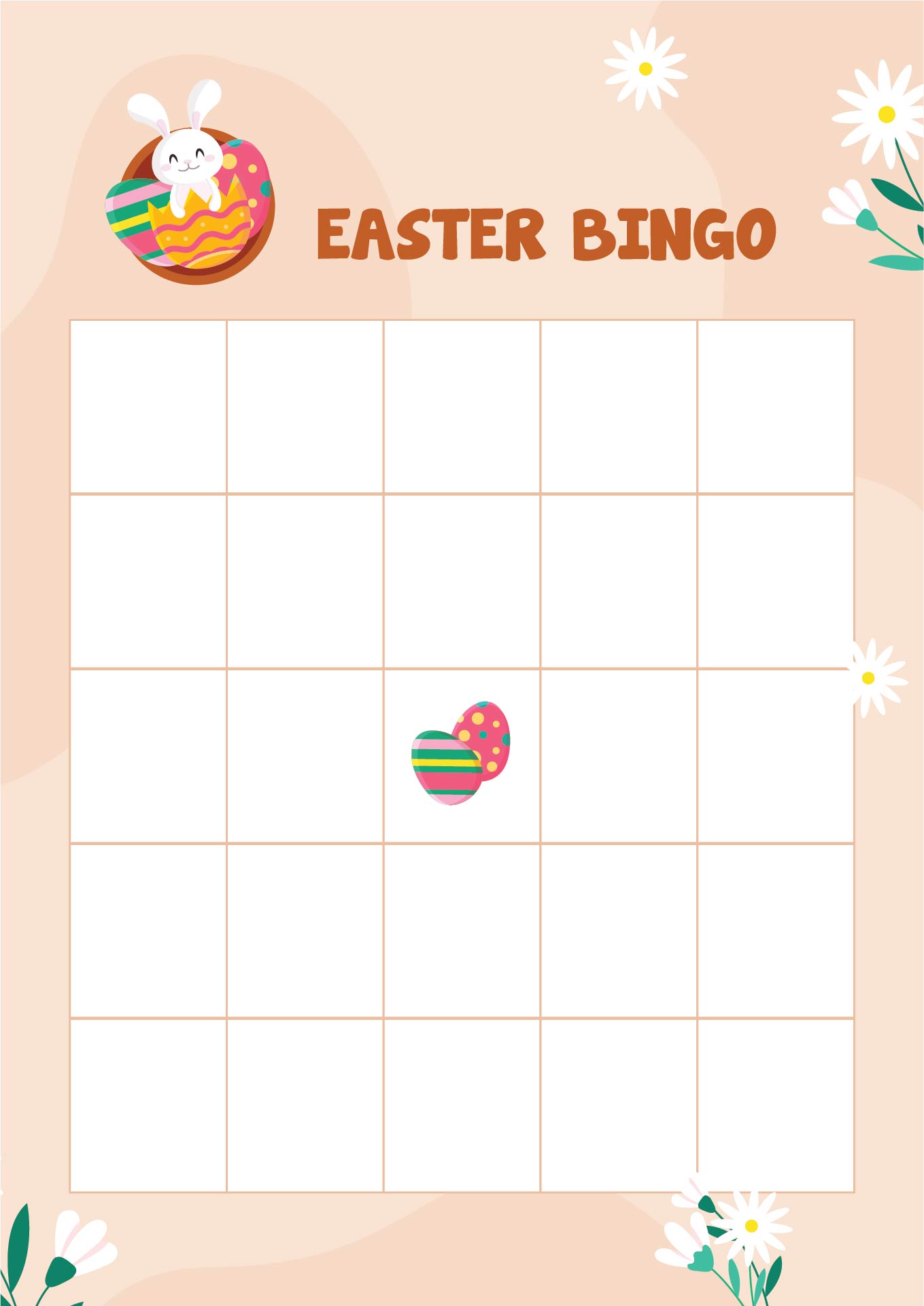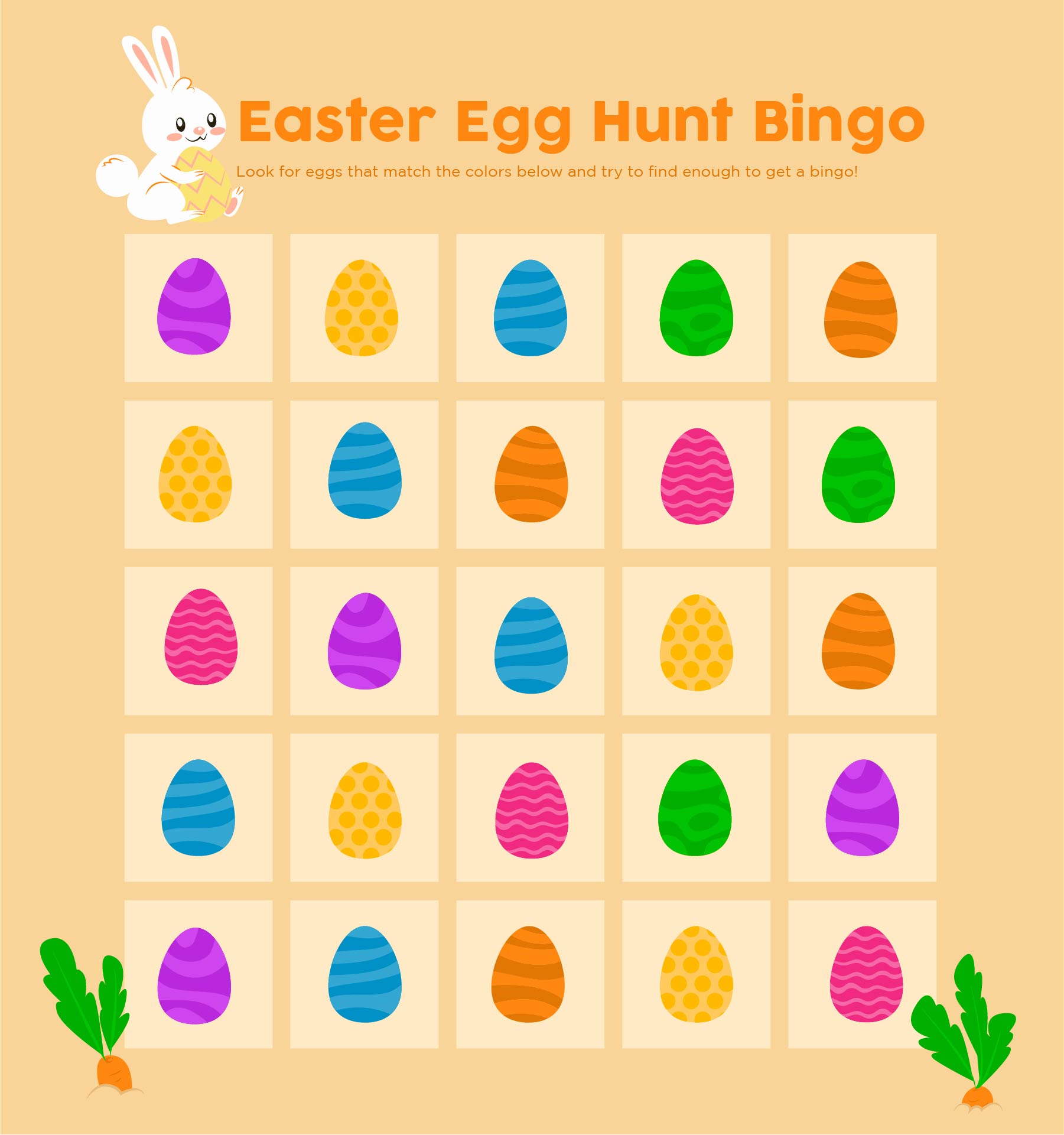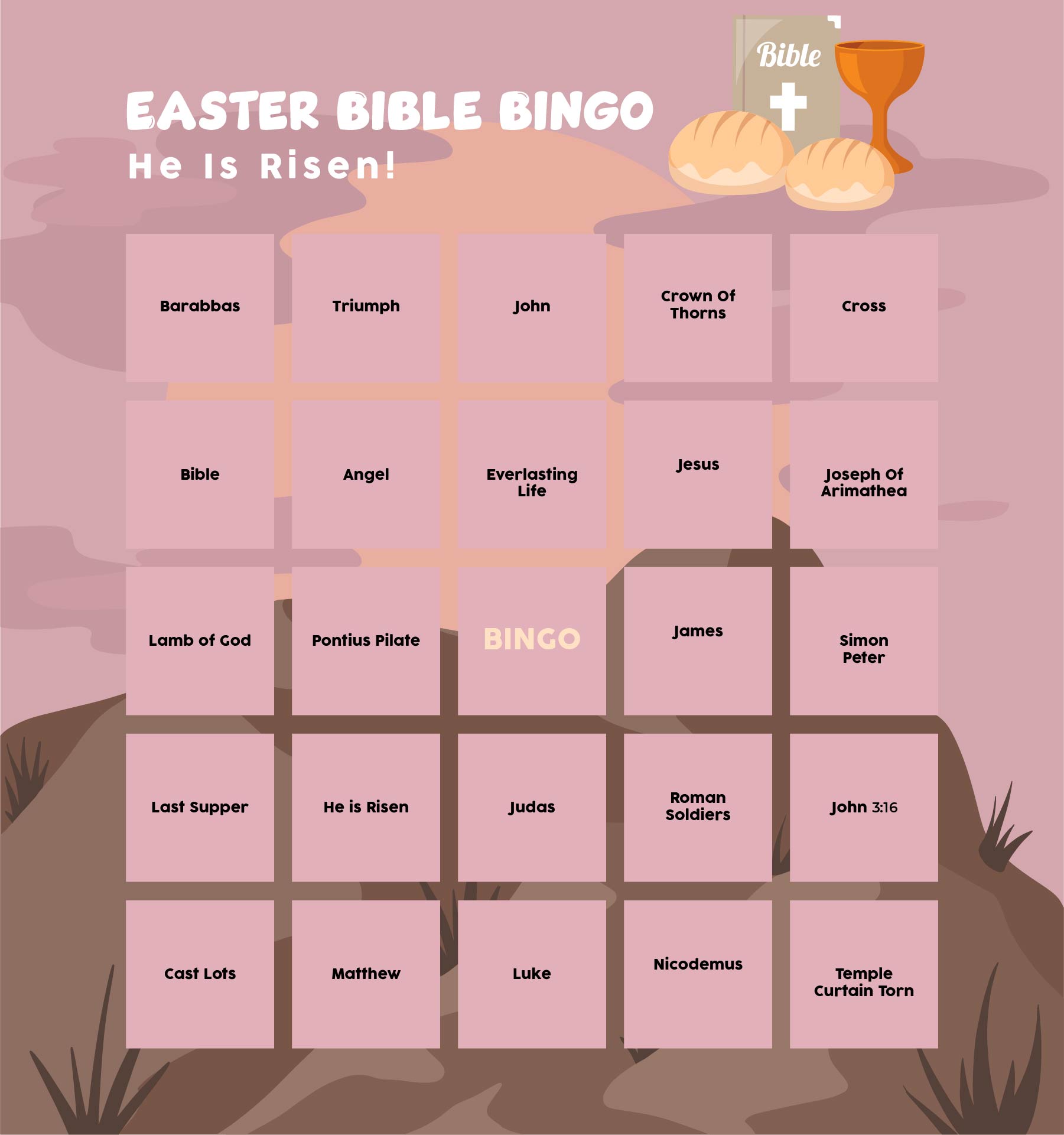 What kind of Easter bingo theme that appropriate for adults?
Bingo is a popular game that can be enjoyed by people of all ages. DIY bingo for Easter preparation could be a fun activity to try. Here are some themes to consider if you want to create Easter bingo for adults. The Easter religious symbol on a bingo card is a good choice for adultery. You can include images of Jesus holding the cross, the cross itself, an Easter lily, an Easter egg, an empty tomb, and so on.
To add a more interesting look, use a vintage-style picture to make the bingo card more elegant. Next, you can make bingo ornaments out of Easter eggs. Adults will be drawn to Easter eggs with a variety of colors and intricate patterns. In addition to using a printable template to create this design, you can paint each of the Easter egg ornaments. It will be even better if you decide to put in more effort like this.
Aside from the picture of Easter symbols, you may also write the Easter terminology. It will look great if you use an artistic font to write it. In addition to using Easter symbols, the number is also appropriate for adults. It's also fun to use the Easter decoration background with the number bingo. Consider those designs for one of the Easter games.
How to play Easter kids bingo?
A game is preferable for breaking the ice during a learning activity. Playing bingo is one game that you should think about. Here's a walkthrough of the gameplay. Put the calling cards in a bowl for selection. Each player is given a bingo card. If you have a large number of students, you can divide them into small groups to play together.
When an image is called out, the player places a marker on it. Use chocolate candies or jelly beans as an alternative. When a player's image is called out, they must say the name of the Easter symbols picture and show it to another player. You can restart the game if all of the boxes have been marked. This kind of bingo is one fun game that you might consider playing in your class.