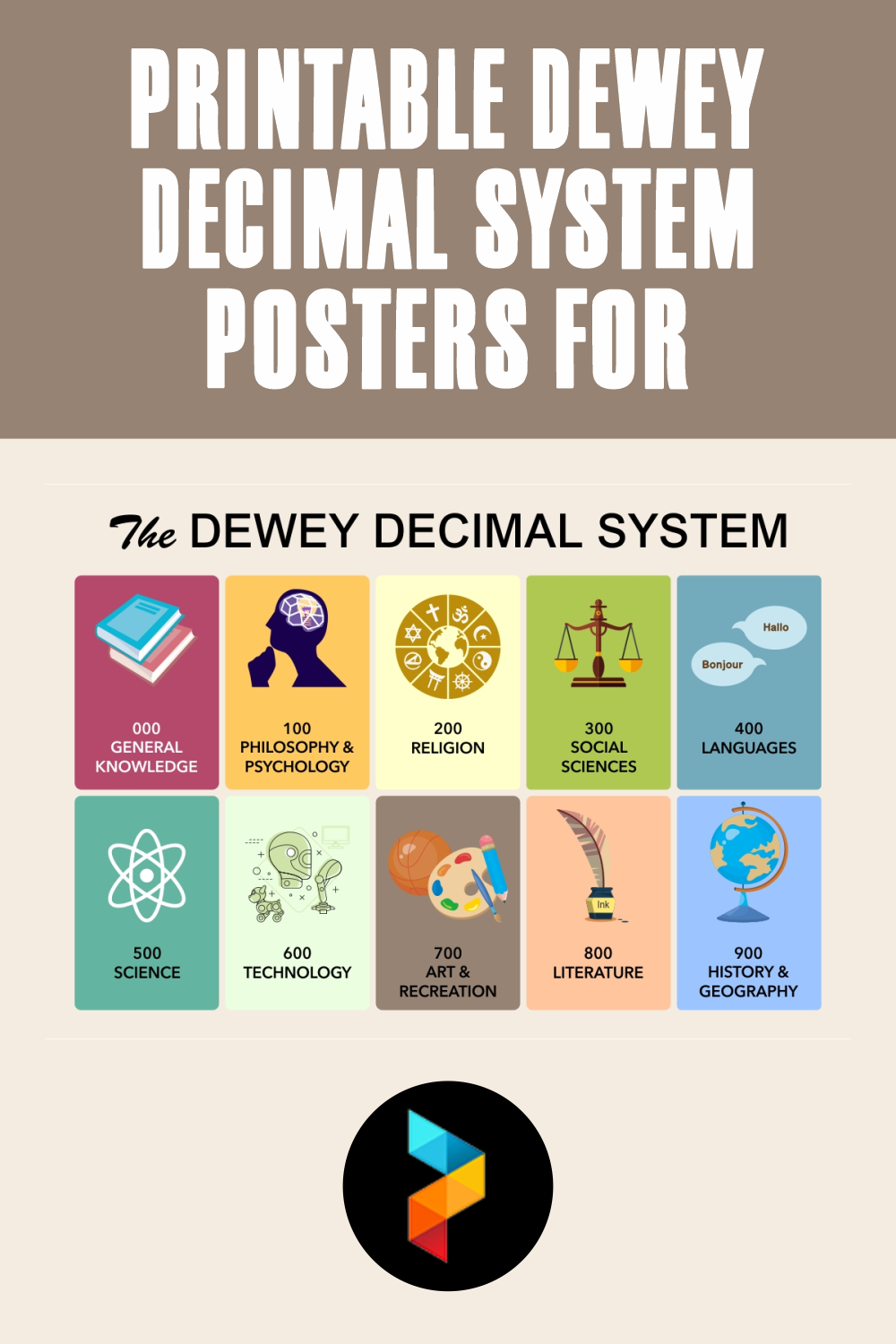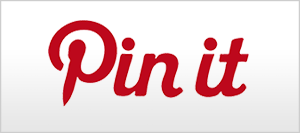 Printable Dewey Decimal System Posters For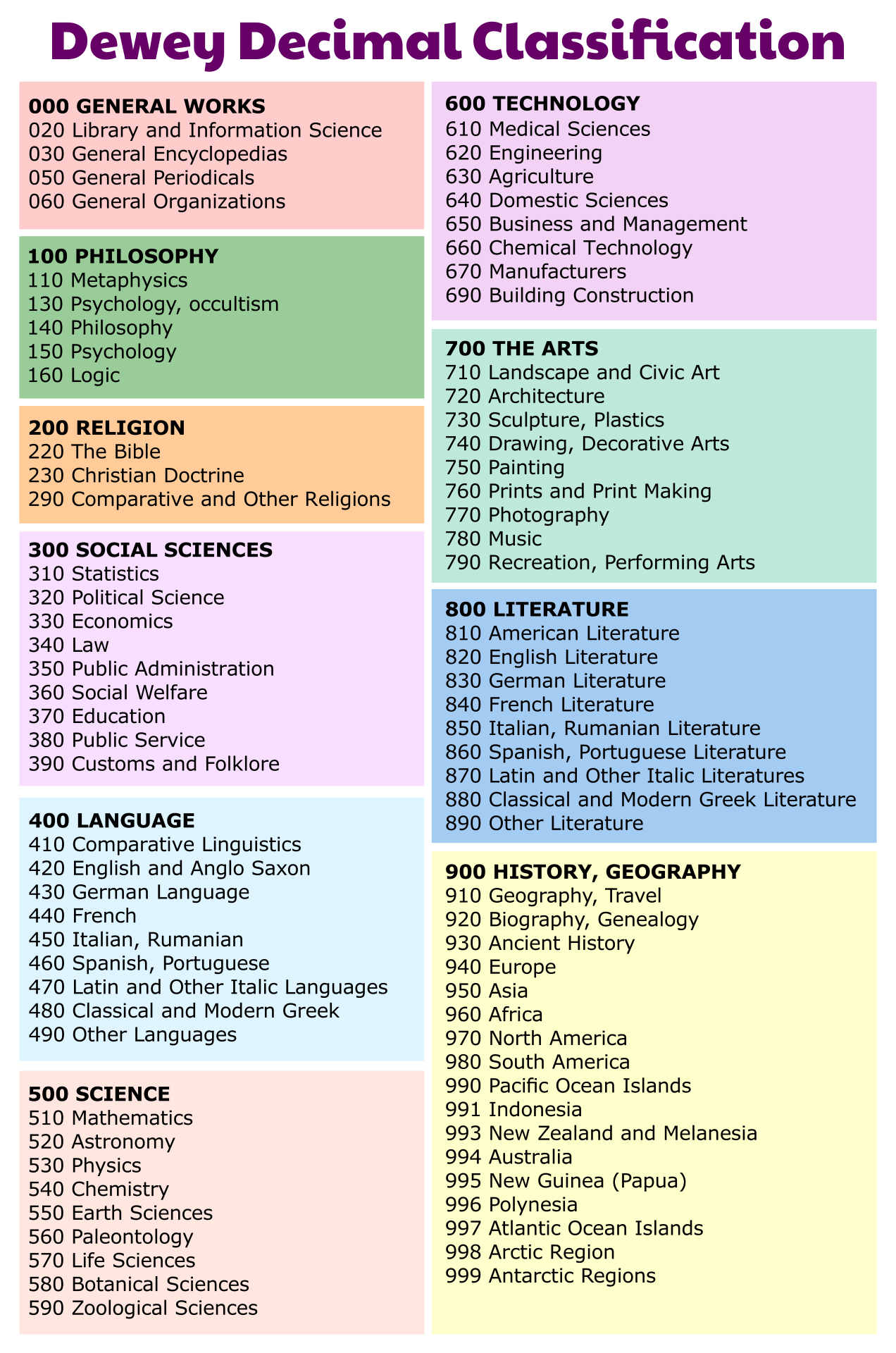 Does the Dewey decimal system still exist?

The system used since time immemorial by many libraries is the Dewey Decimal System. In Dewey decimal, each category has a definite sequence and remains in accordance with the guidelines that have been made. Until now the Dewey Decimal System is still used in some libraries, but some of them have updated the system with others due to variations of the limited category that belongs to the Dewey Decimal System.

How do you explain the Dewey Decimal System?

Explaining the Dewey Decimal System can be said to be easy but quite tricky and quite complicated for people who have just known him. If you are not a diligent person coming to the library, it will be difficult for you to know the numbers and purpose of the category division of the Dewey Decimal System. At the corner of the books in the library will be grouped and some are sorted according to the guidance list on the Dewey Decimal System. There will be a row of numbers from 0-999 divided per category. Each category consists of many books with different titles but the type or topic or knowledge provided is the same.

What are the Dewey Decimal System categories?

There are 10 categories known in the Dewey Decimal System which are generally known by the public. Each category consists of the same scale. For example, one category namely 000-099 is general works. Furthermore, it remains on the same scale that is 100-199 with the philosophy category and so on. Other categories are religion, social sciences, language, natural sciences and mathematics, technology, arts, literature and rhetoric, history, biography and geography. Complete enough right? Each category only represents a theme. By knowing the theme of the book you are about to read, it's certainly easier to choose it.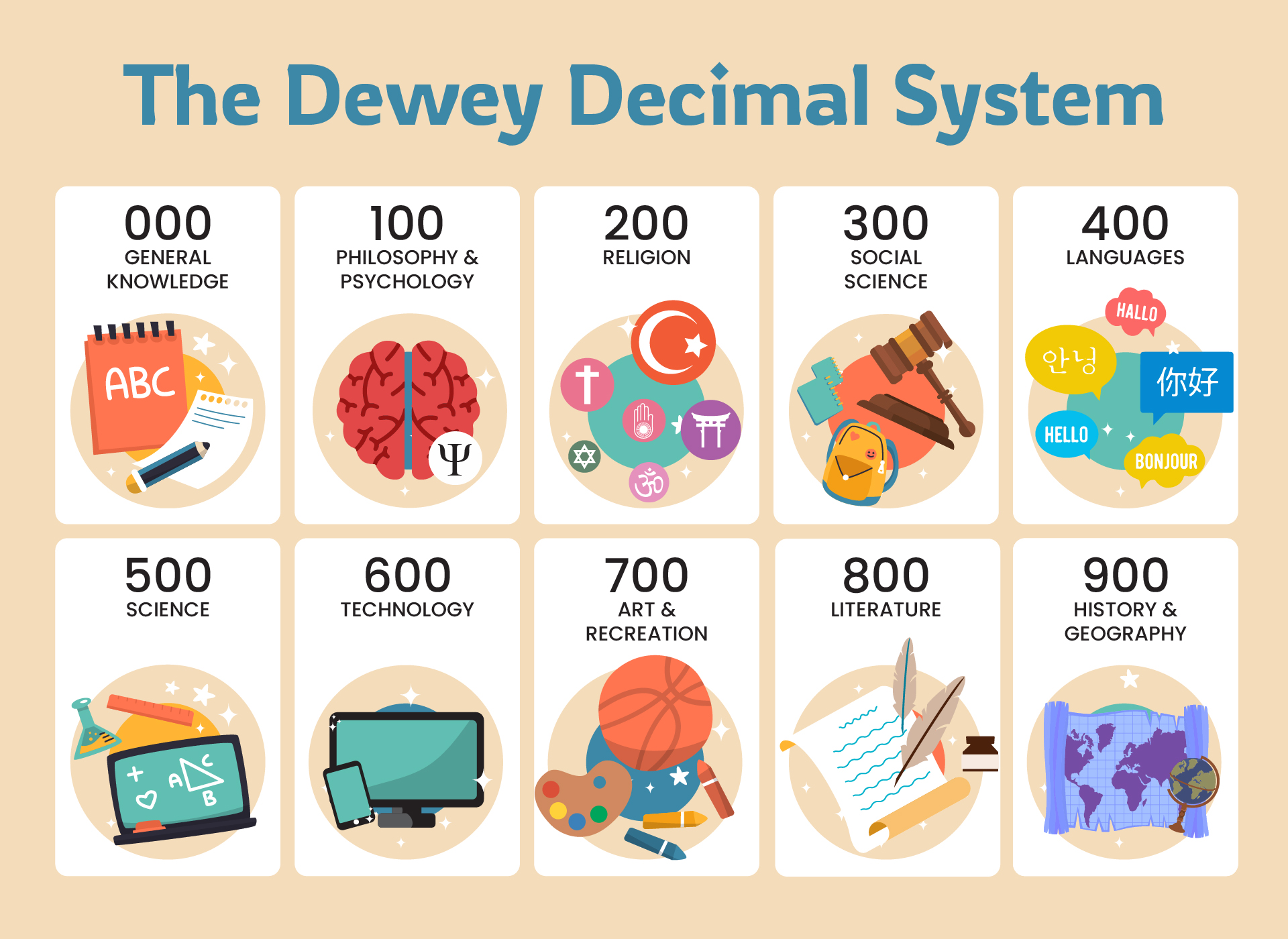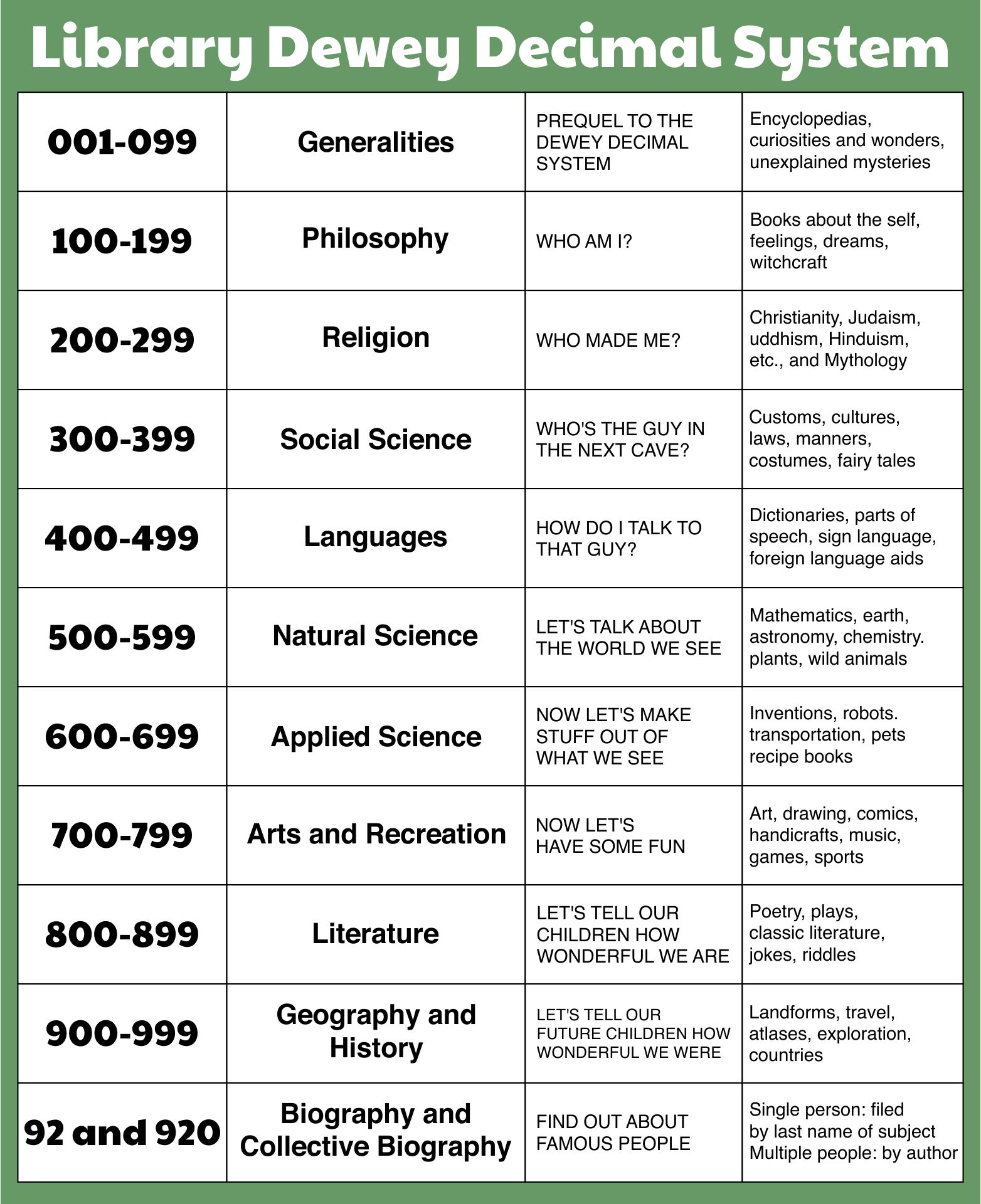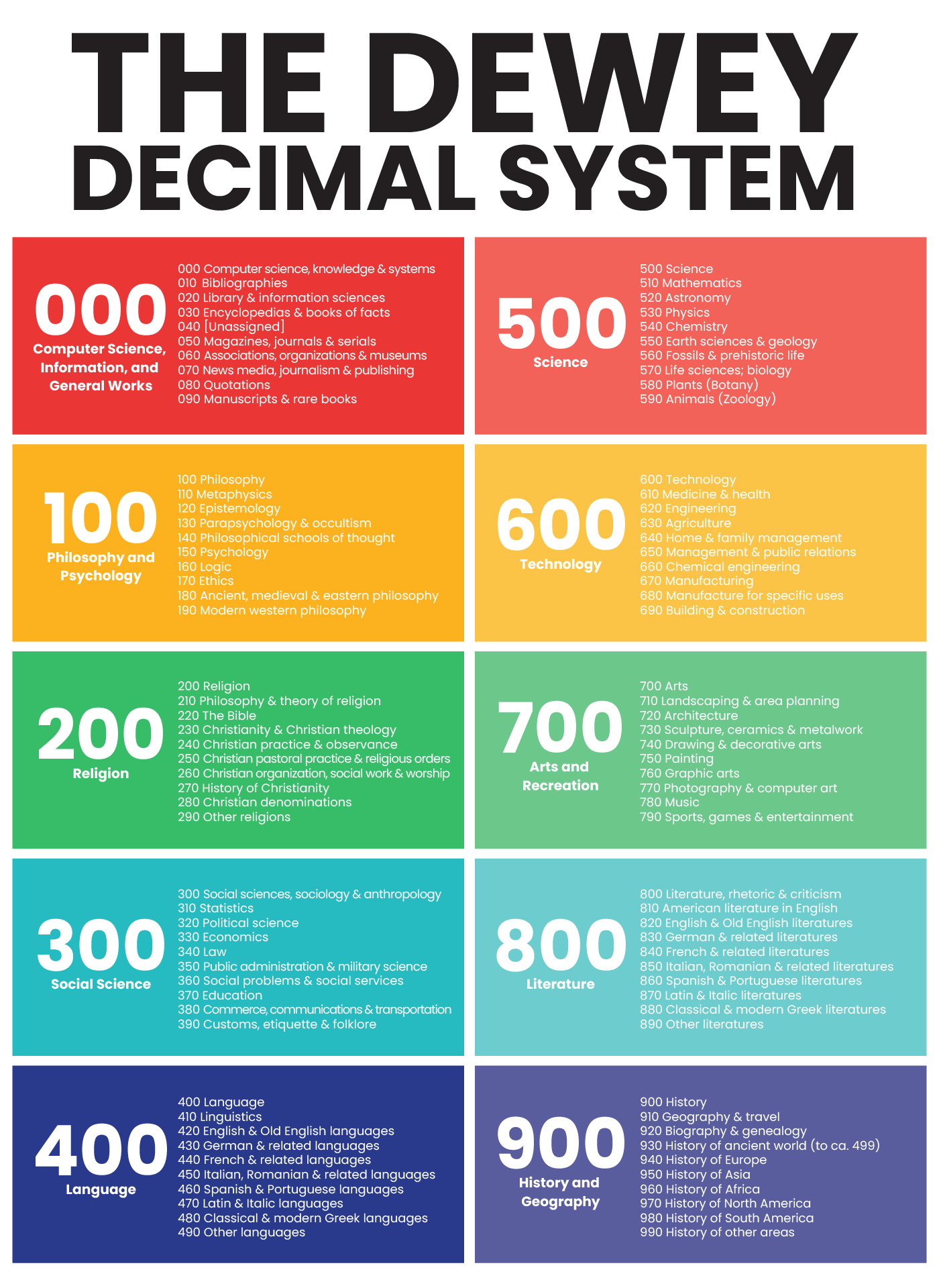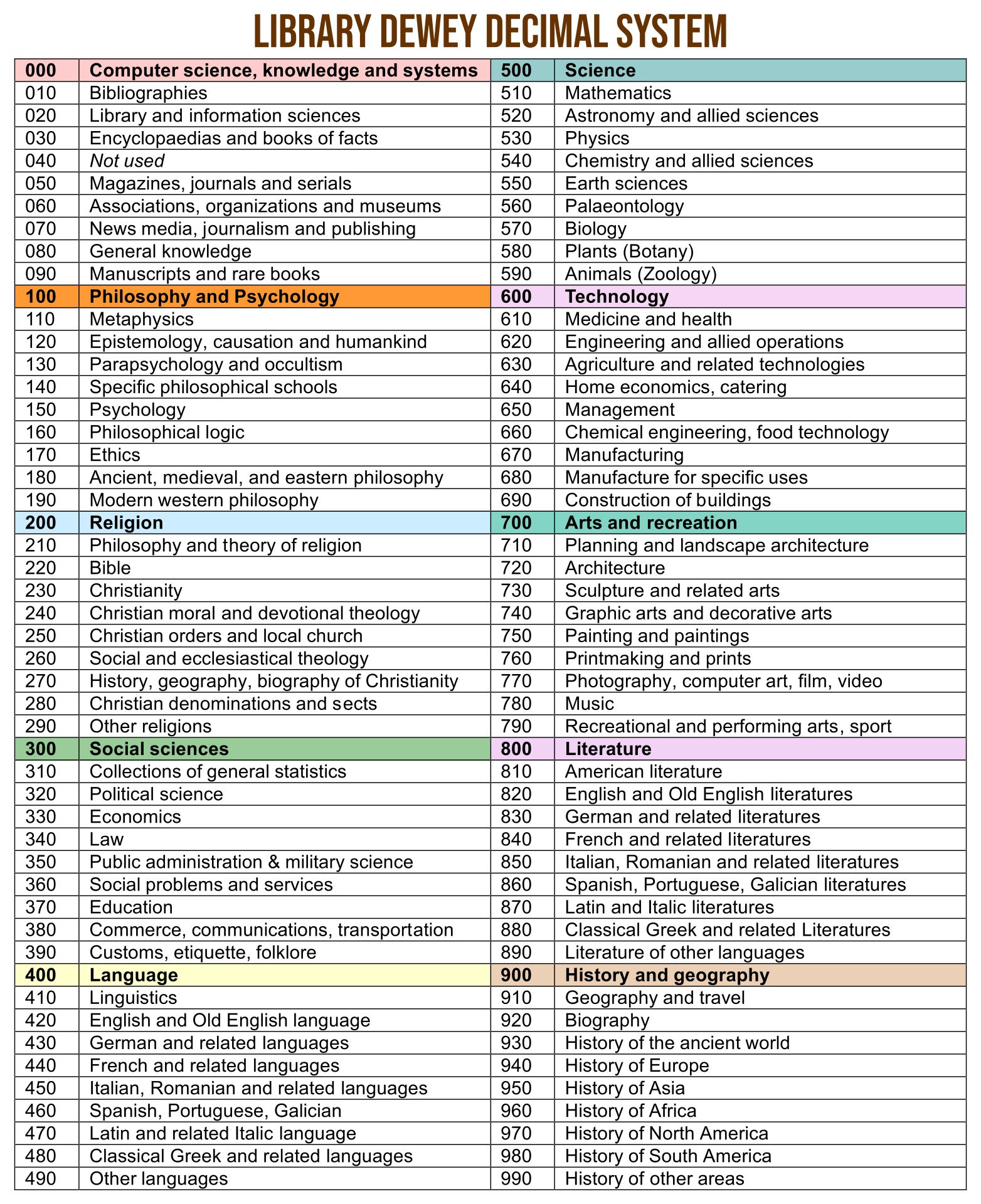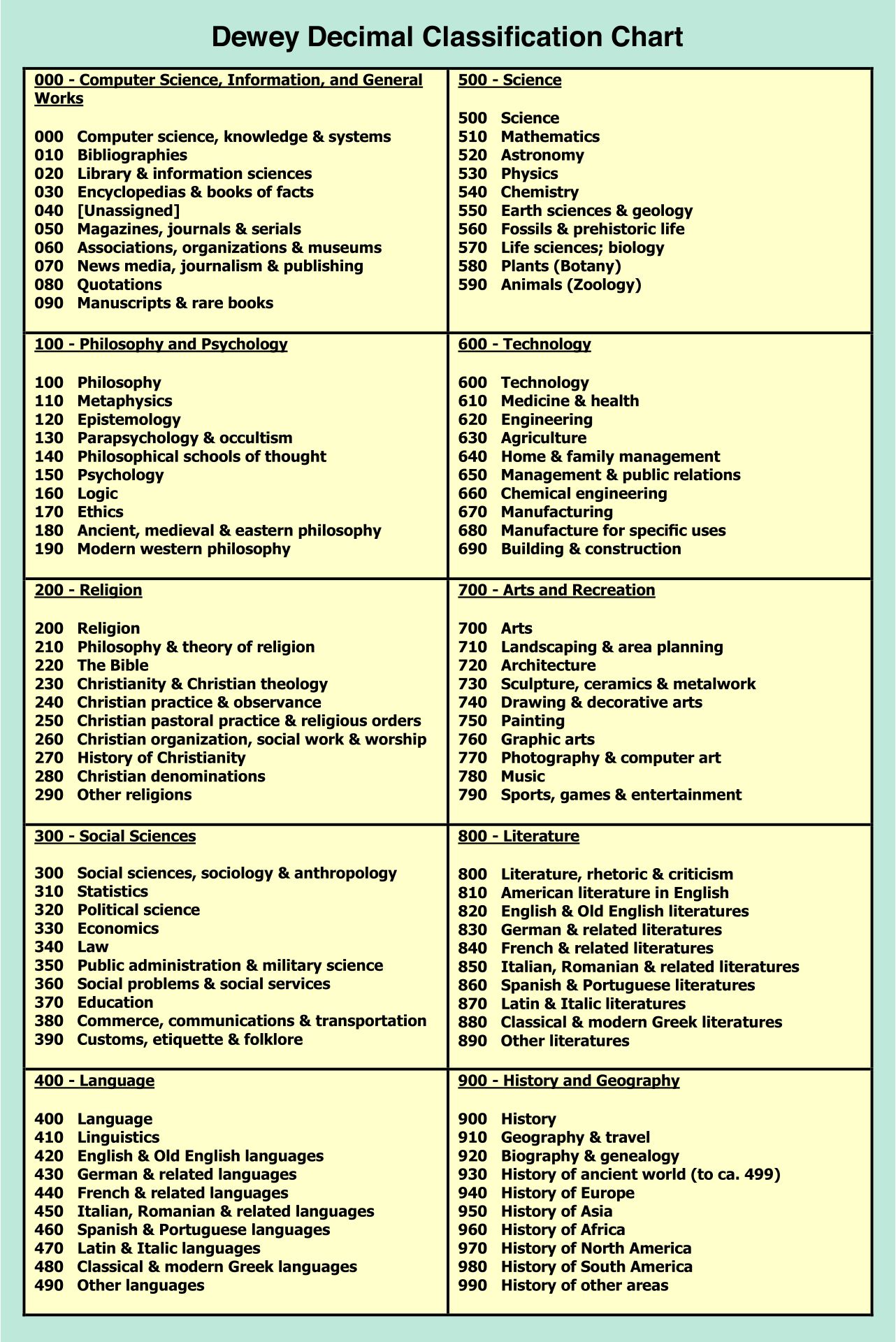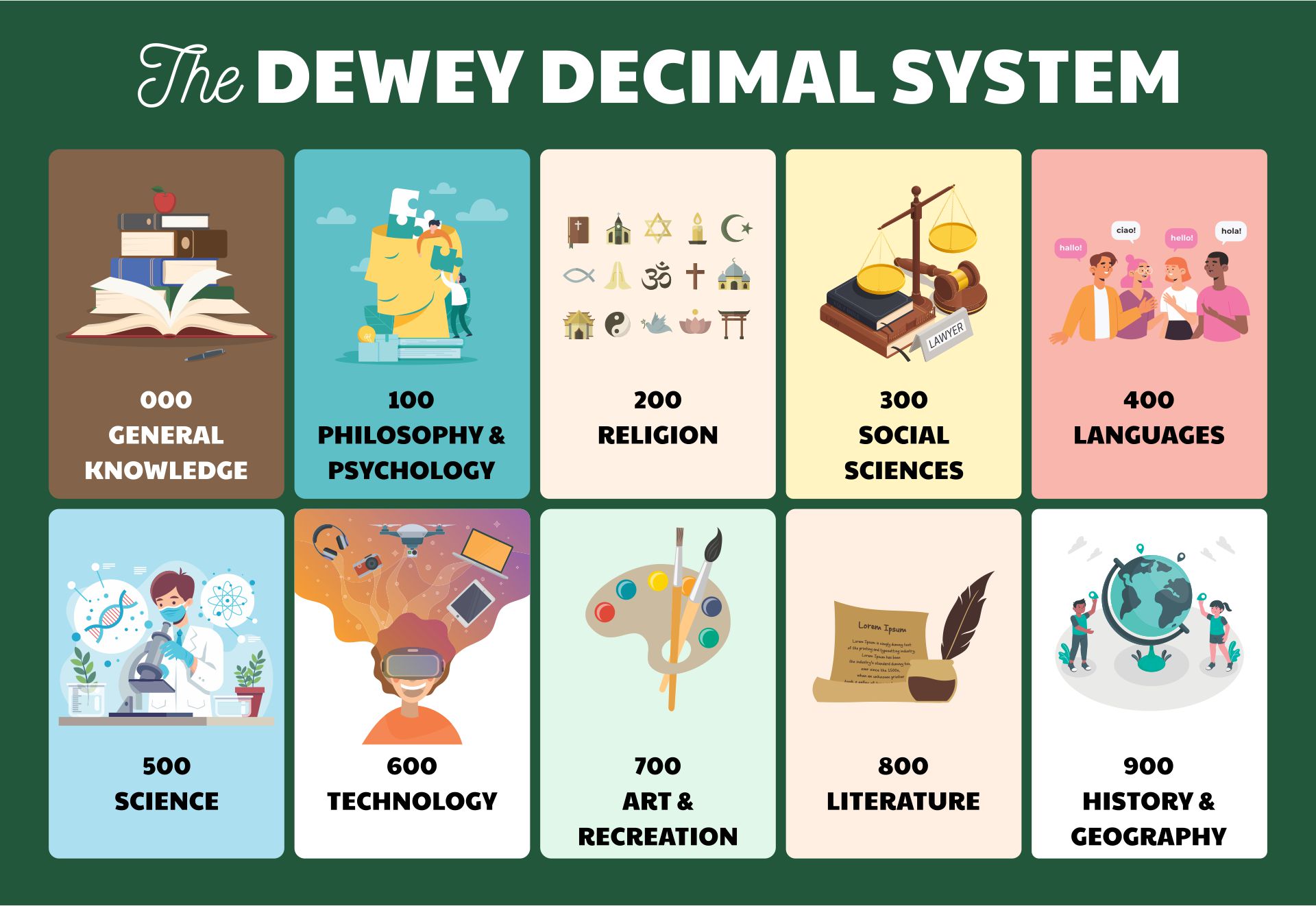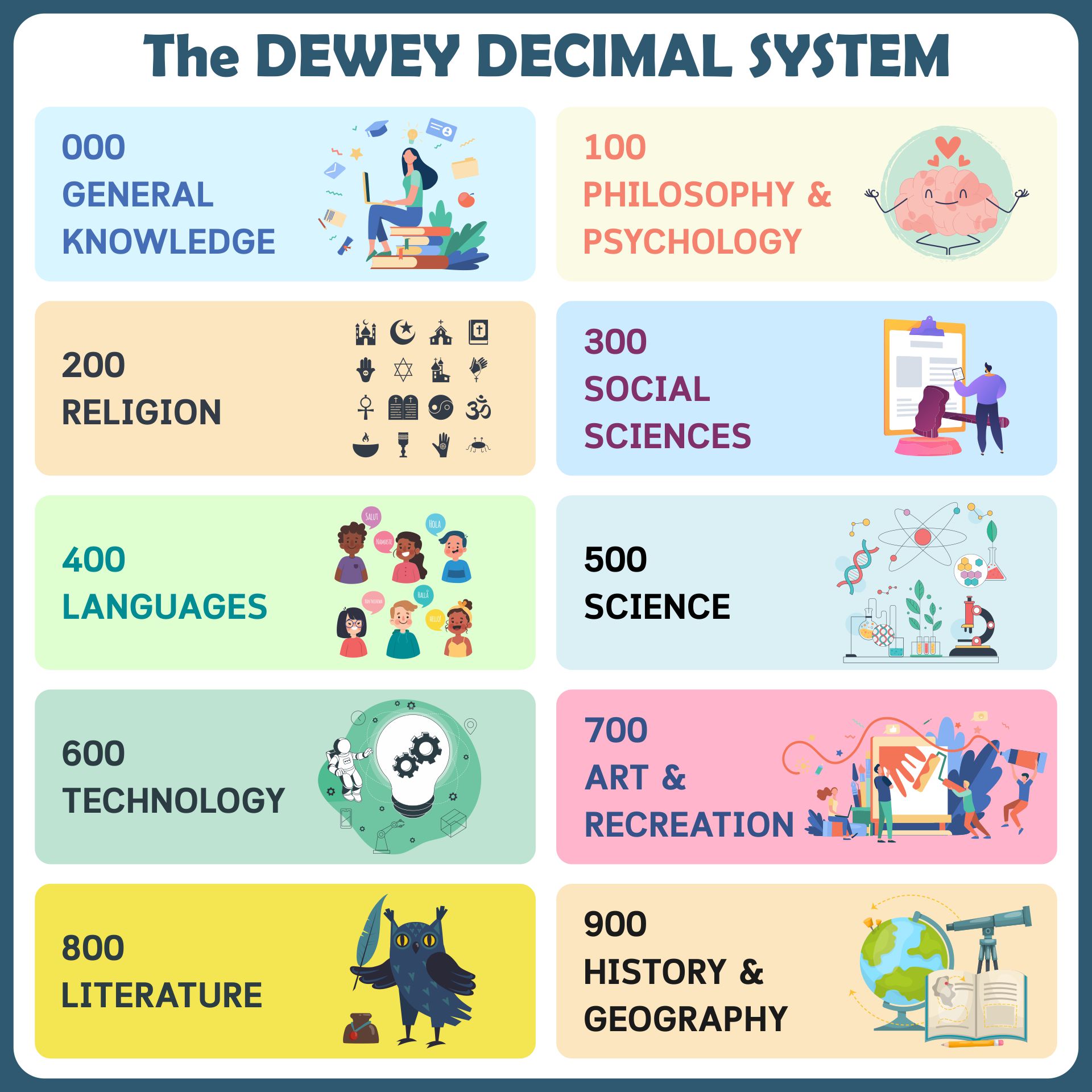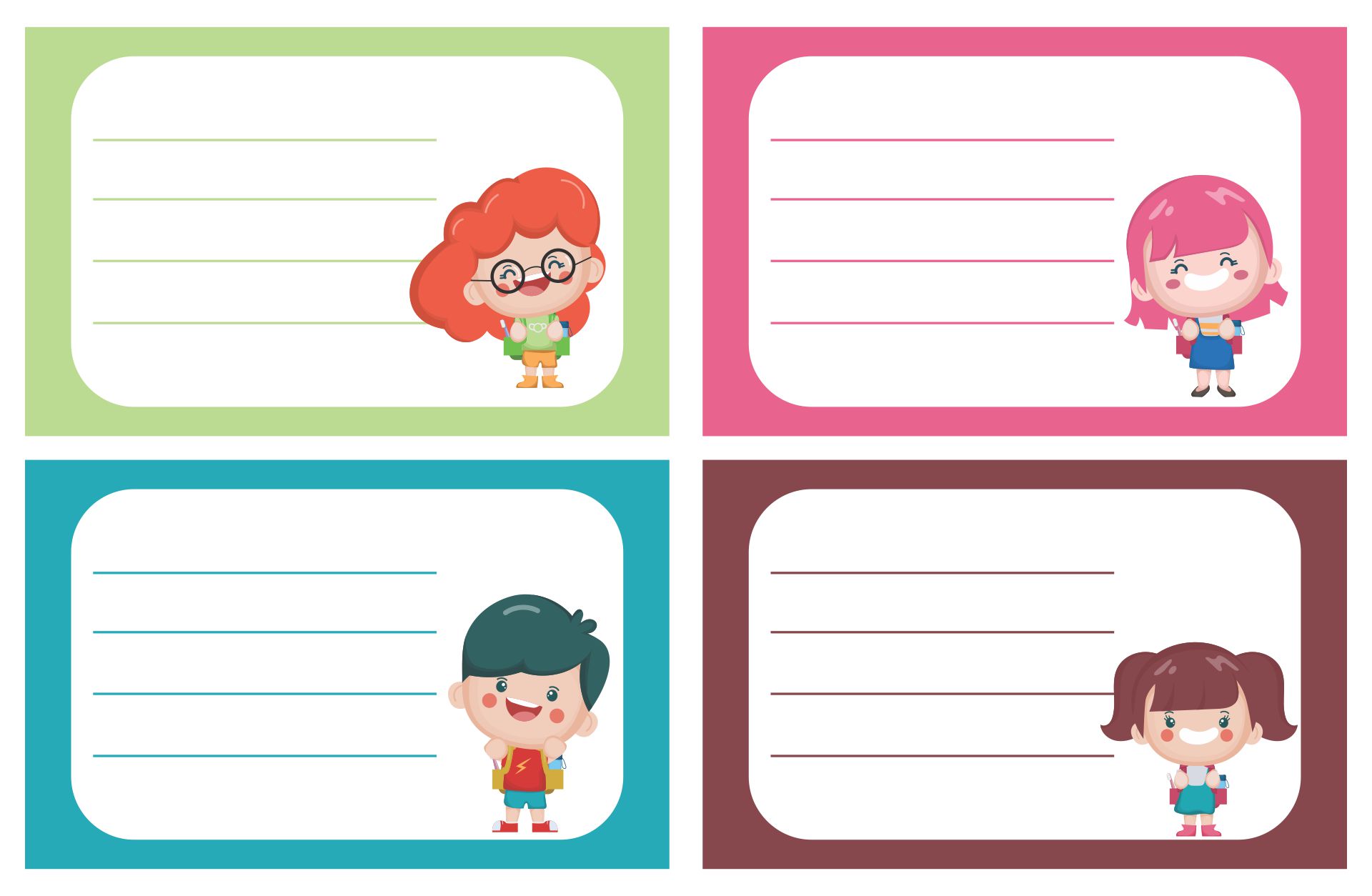 What are the Dewey Decimal System Posters for?

Dewey decimal system posters are made as to the knowledge that must be understood by children since childhood. Giving a habit to read early is a good goal. Before they enter the library that has a Dewey decimal system on each book, it will be better for children to know the guidelines and some books related to each category in the system. With an attractive and fun design to be seen by children, the Dewey decimal poster system will look friendly to the eyes of children. You can find many examples on the internet for you to give them.
---
More printable images tagged with: