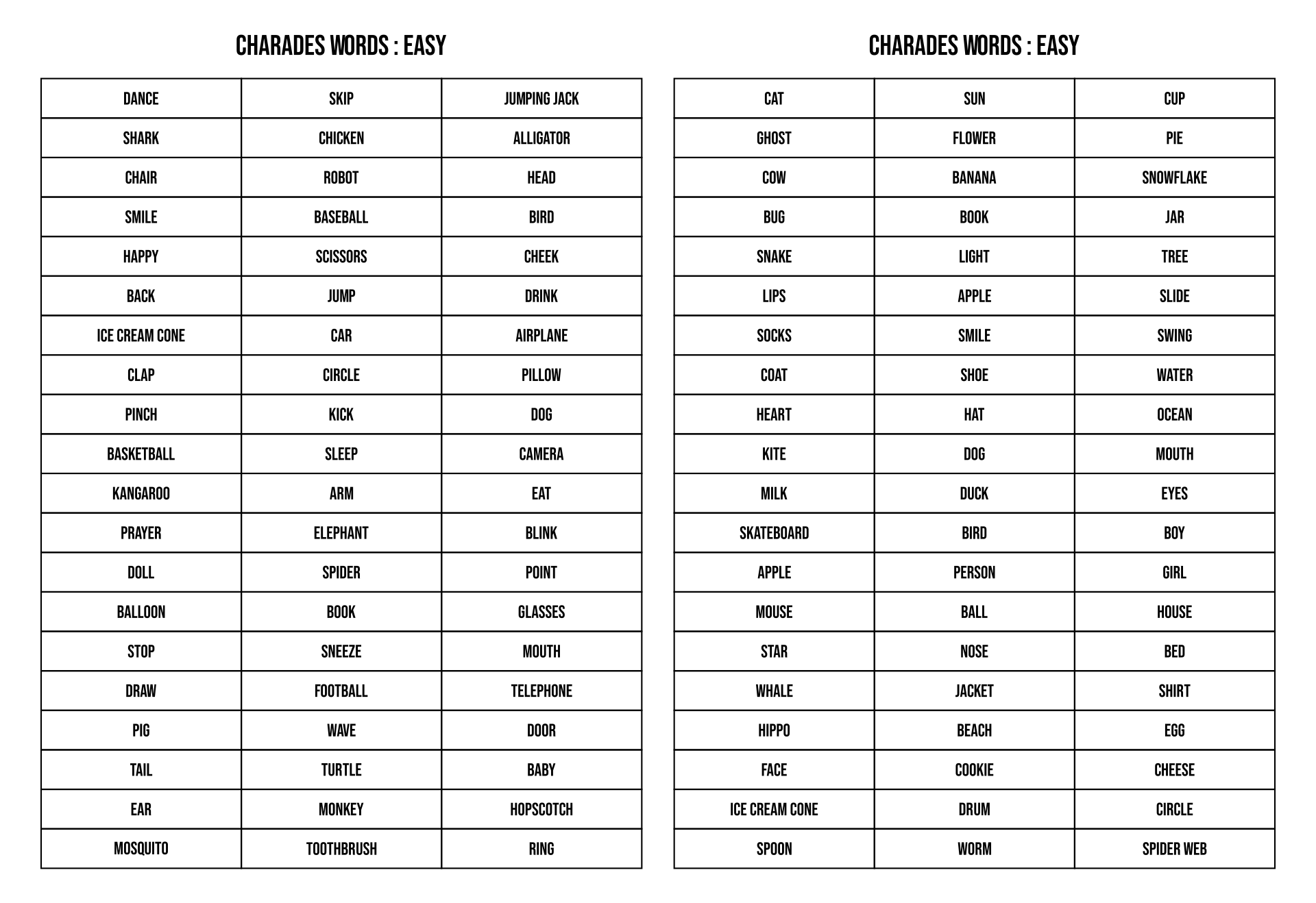 What are some ideas for charades?
Whether it is for ice-breaking or having fun, charades words are always a good idea. Also, it is not only for kids but it is also exciting for adults. It is just because the game is so fun! But, it will be harder if it is played with no preparation. You need to at least prepare the words. You can start by choosing some broad categories, like activities, famous figures, sports clubs, animals, movies, or even food.
Then, pick the categories based on the people joining the game. You need to do that because there are categories that are only known by adults. But if the participants are all ages, then choose the most familiar ones.
What are the categories for charades?
The categories for charades are varied. It can come from a very complicated one like science terms or words that have the same meaning in different languages. There are also some other easy categories that can make adults more entertained. Some of them are the book title, movies, or songs.
In fact, you can add some everyday activities like buttoning a shirt, wearing makeup, feeding pets, or making a bed. To make it more interesting, you can combine some categories, like everyday activities and famous people. It will be Justin Bieber Dancing or Obama teaching kids. It will surely liven things up.
Can you use words in charades?
Charades are games of acting out. It can be done by teams or person to person. If it is done by teams then, there will be two teams. Each team will have one person to hold the phrases or words written on a piece of paper. Then, the person will have a short time to prepare what acts will be displayed. It needs to be acted on because the person cannot say any words.
After that, the person will act out based on the words or phrases written before. In the meantime, the other person on the team will guess the words or phrases acted out by their friend. Words are usually for kids. But for adults, there will be phrases.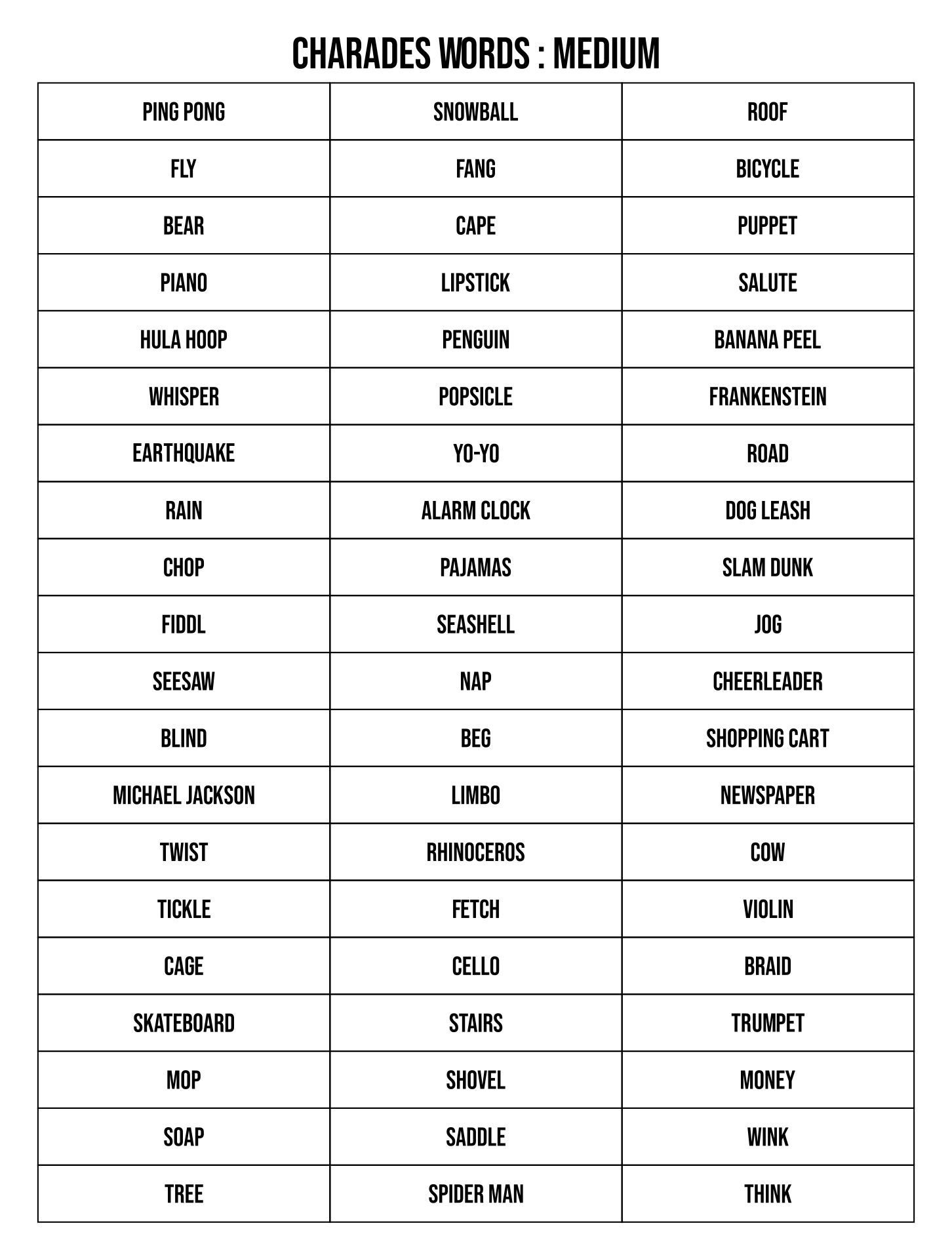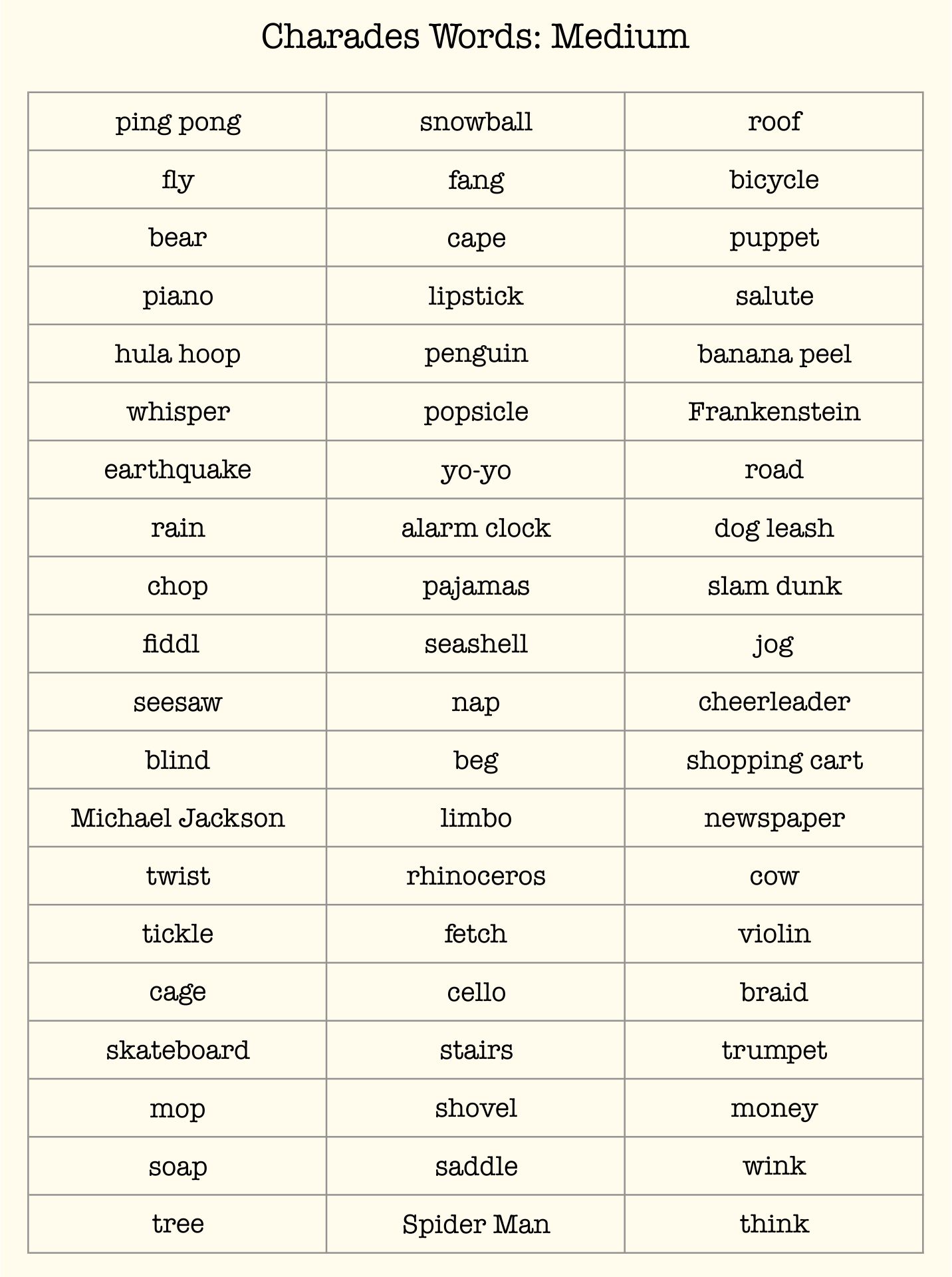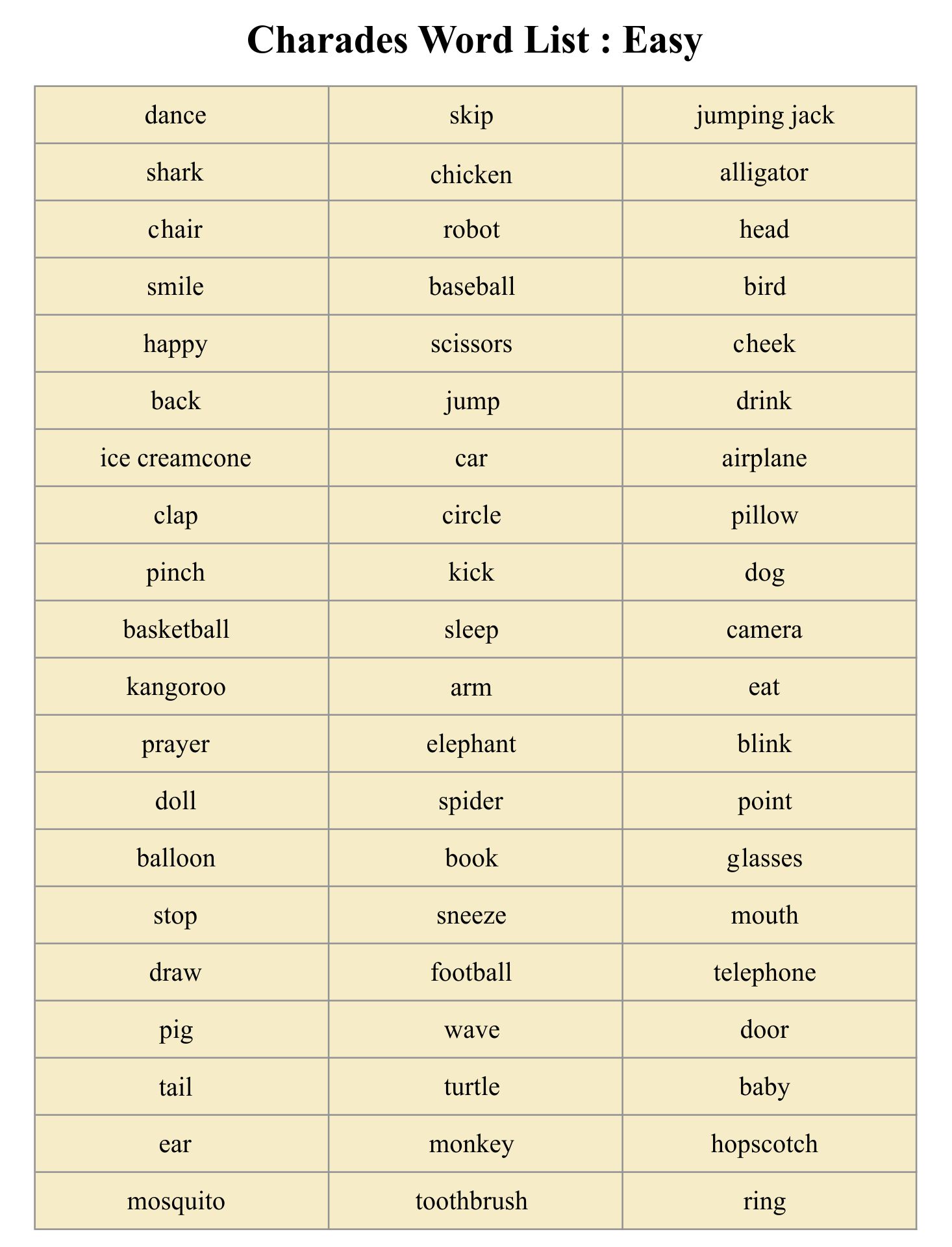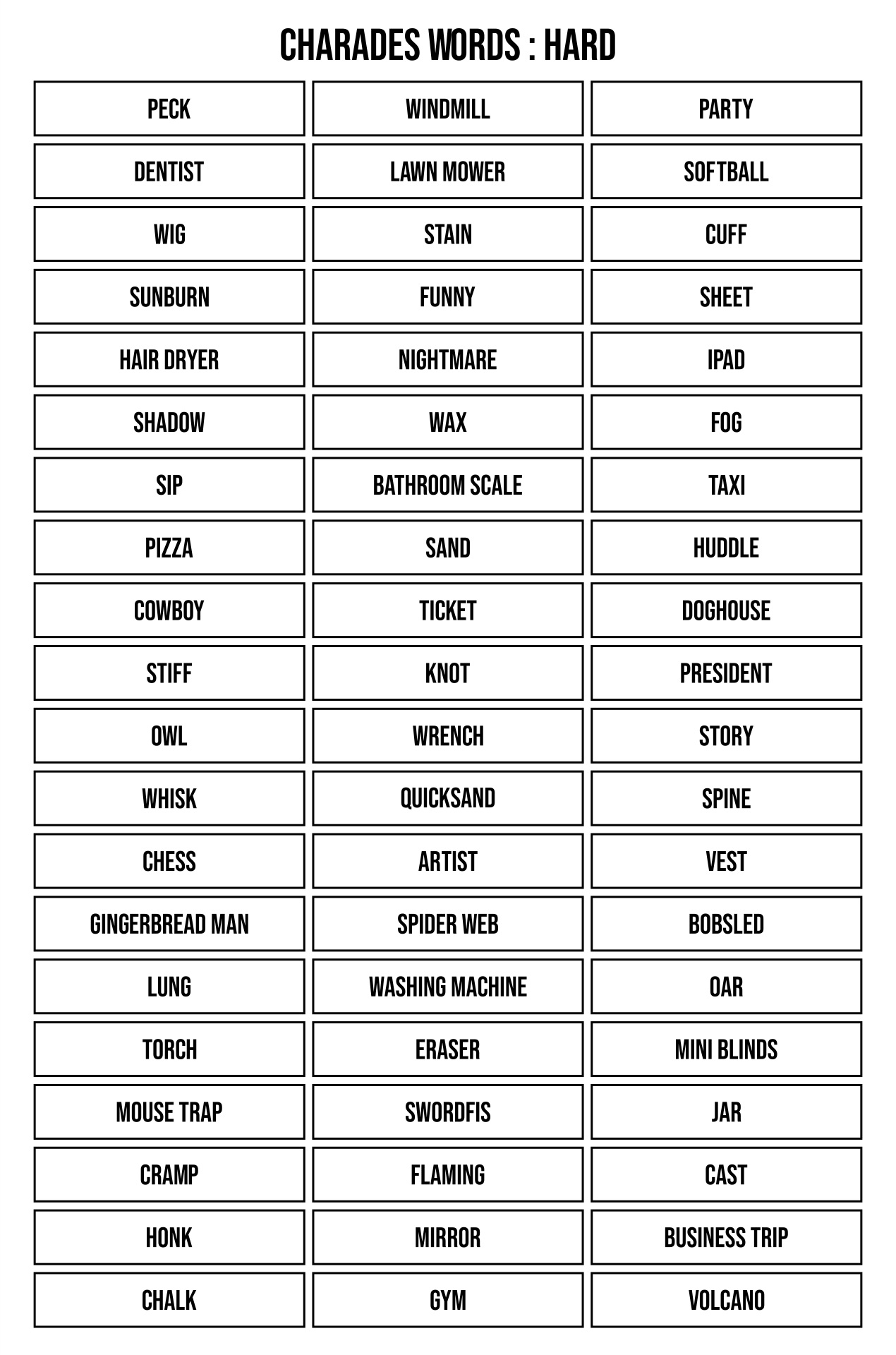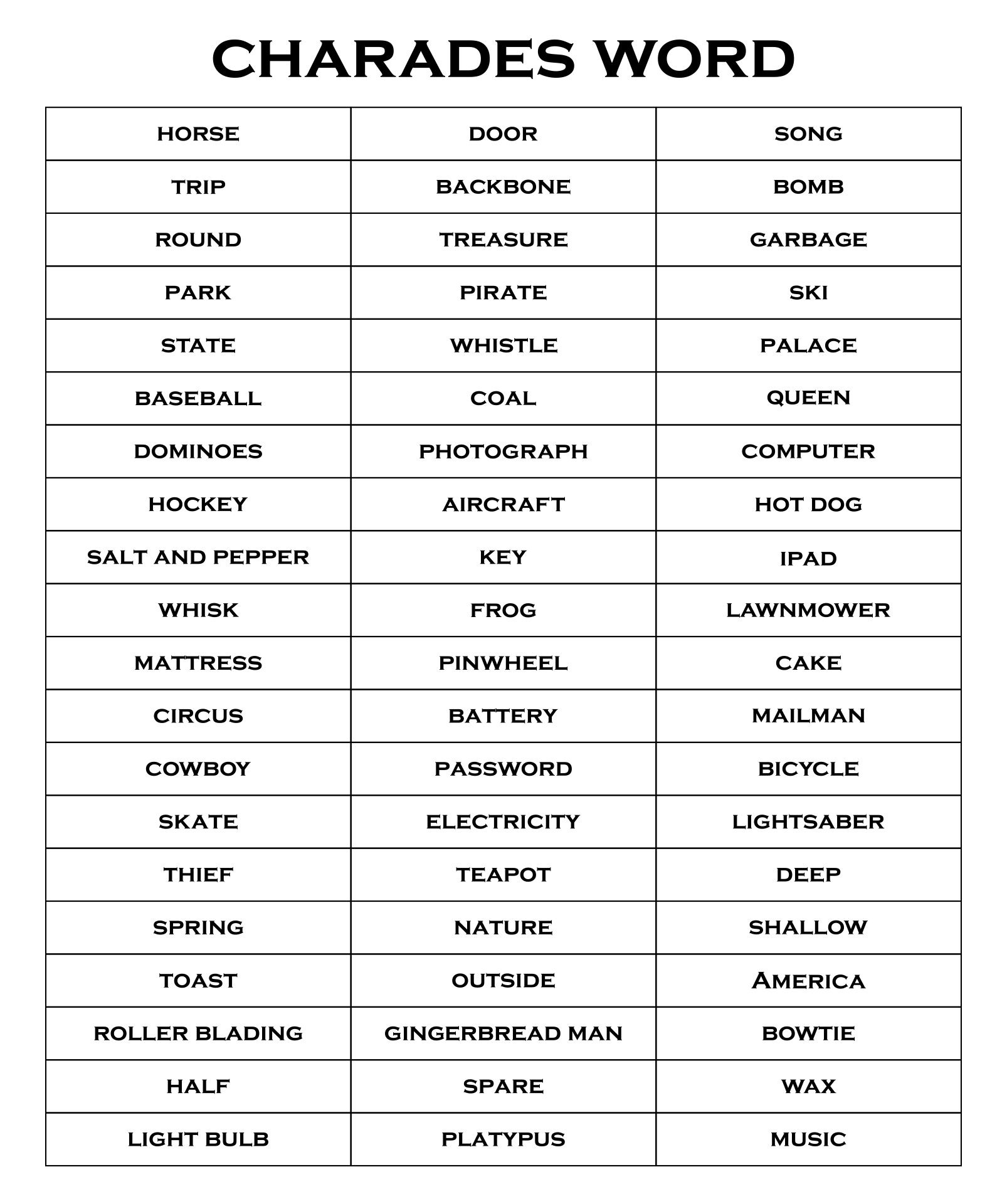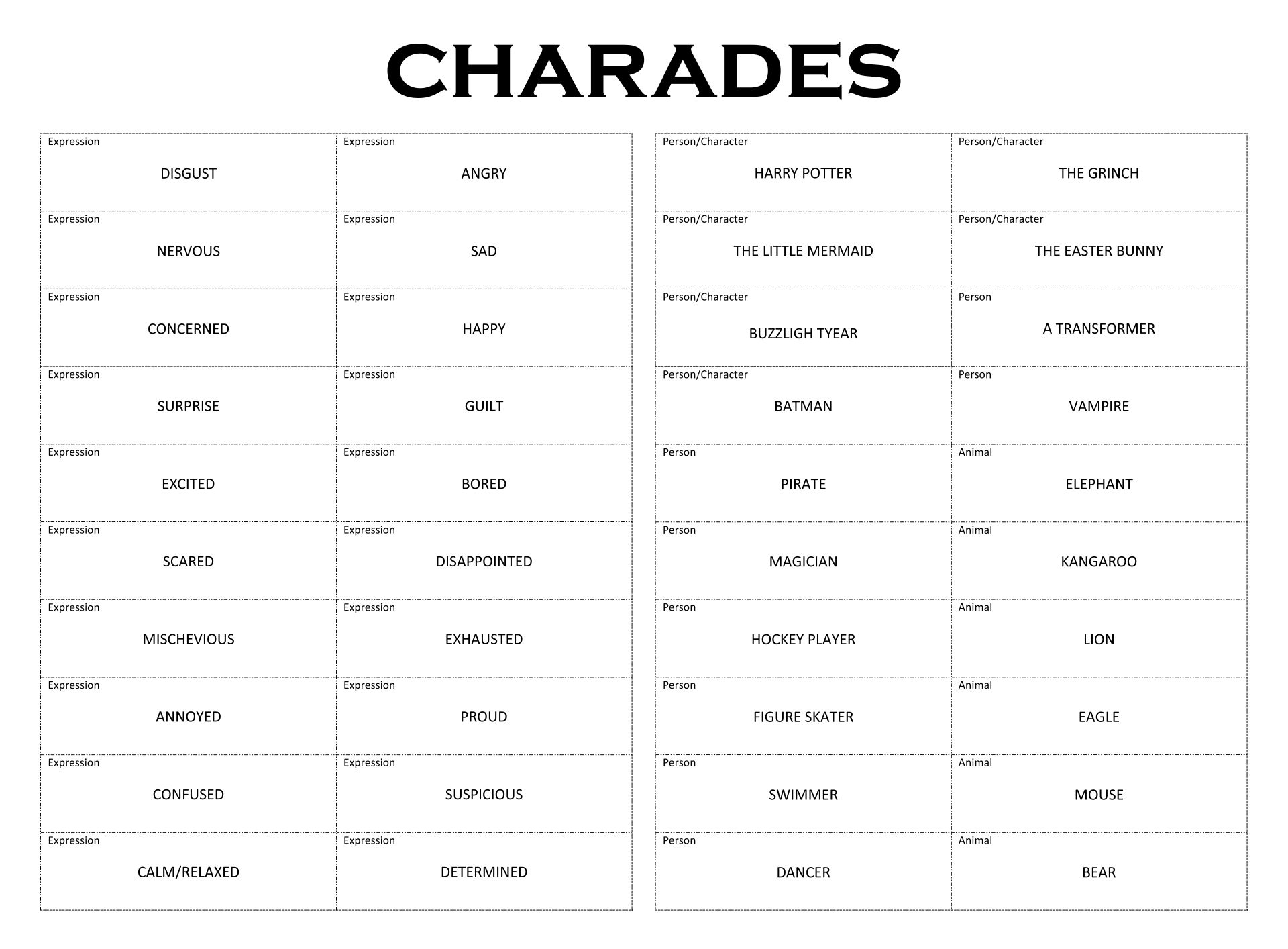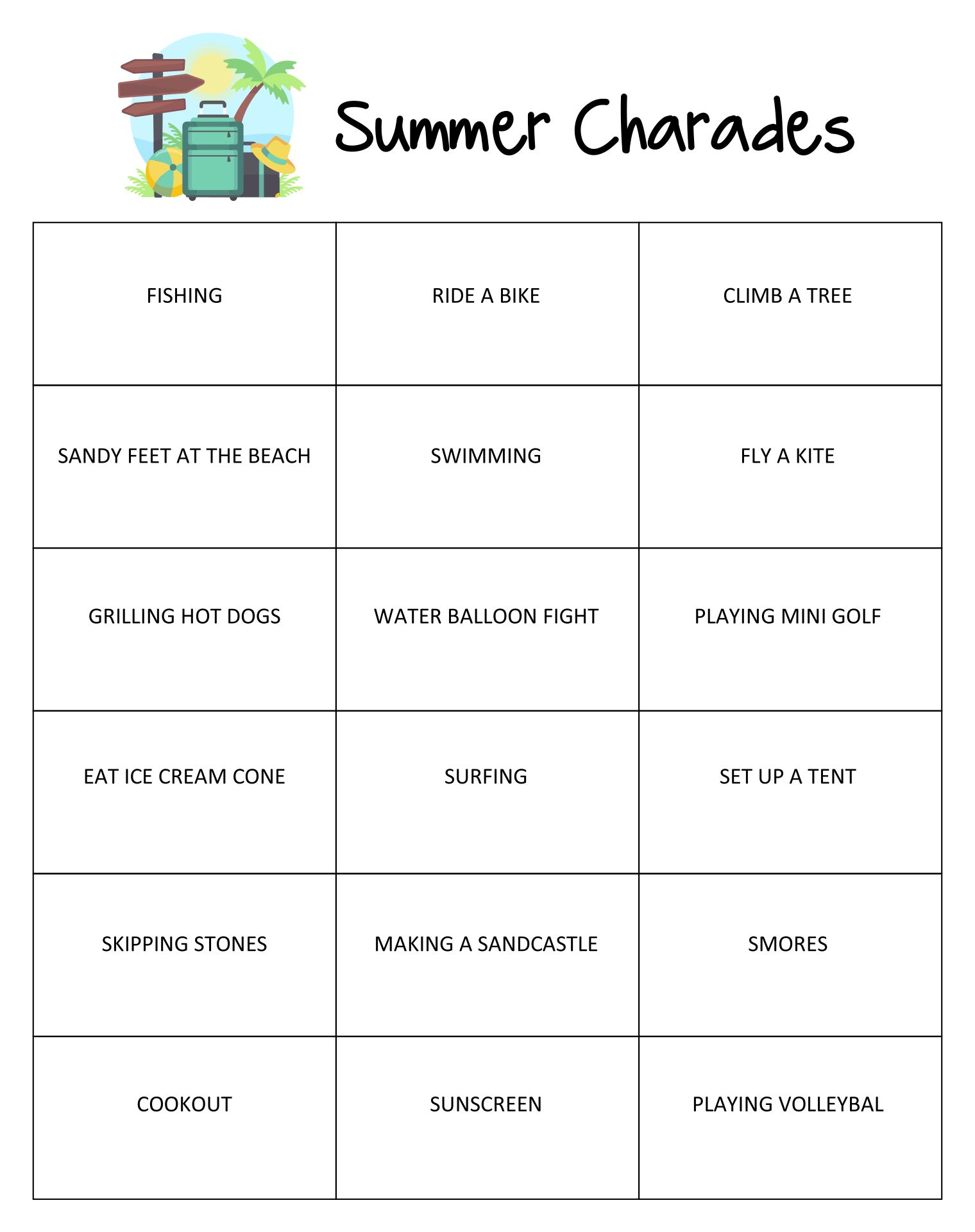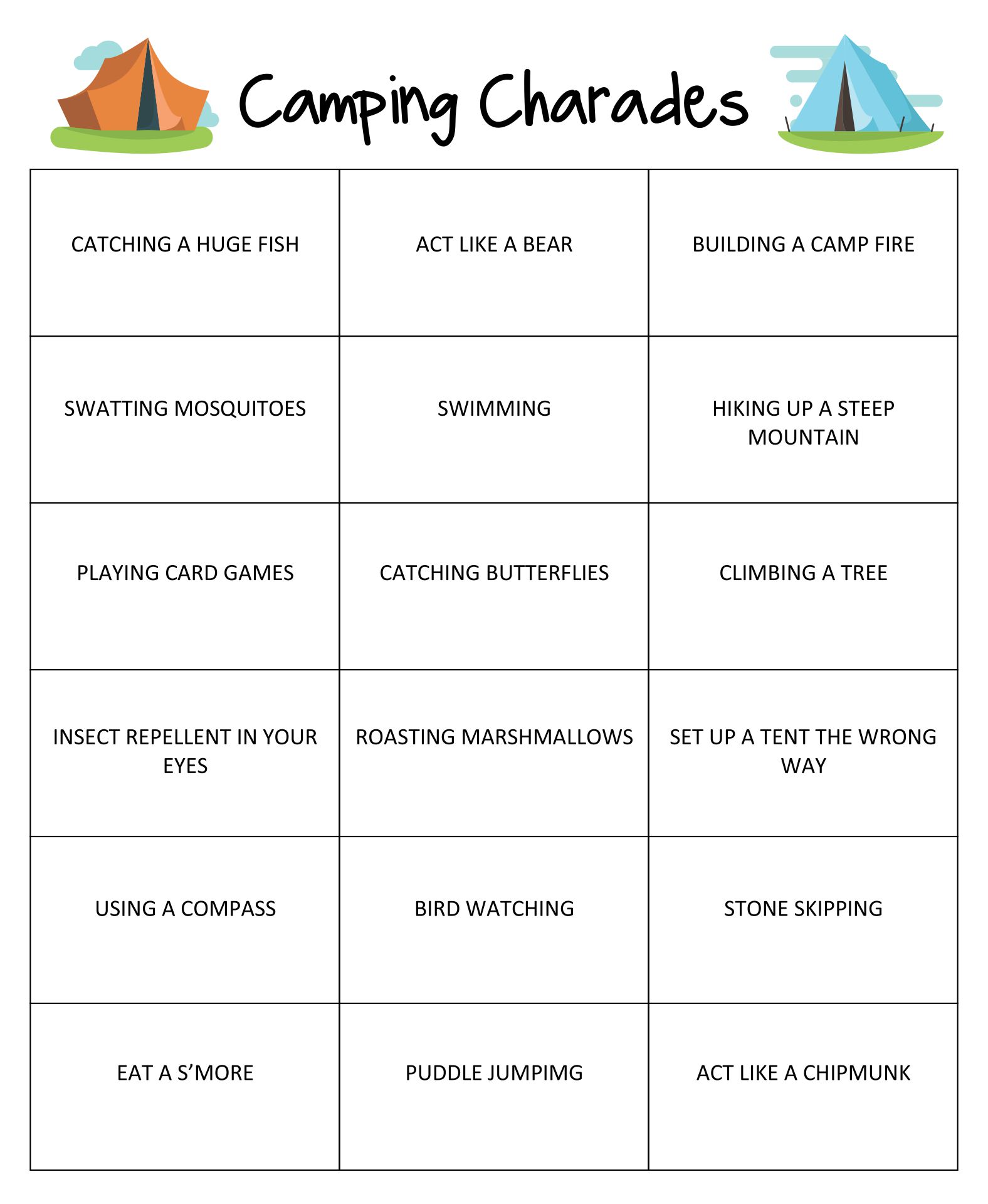 Can you make sounds in charades?
There is only one big rule of the charades. No sound is allowed in this game. To make it clear, there are two simple following rules. The first one is you can have any other oral utterances such as clapping or hitting something. But, you should not use your voice to mimic like mooing like a cow.
The last one is that to act facial expression is allowed but you cannot mouth any words like ha ha ha or something like that. Also, you cannot draw any word even if it is in the air.