Names do not necessarily need to have meaning, but many people find that names with meanings are more personal and meaningful. Names with meaning can reflect a person's heritage, beliefs, or values.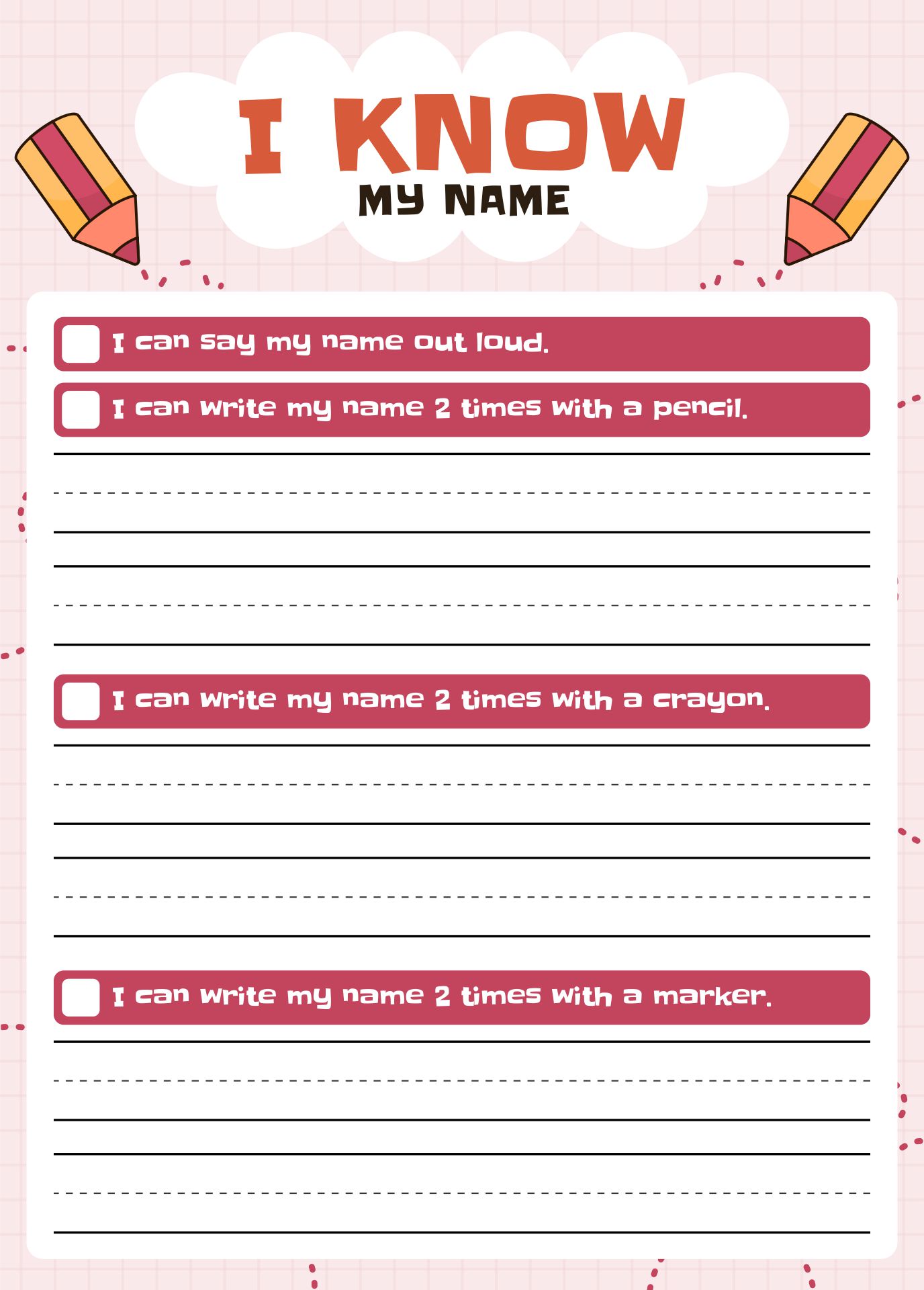 Does the name need to have meaning?
Names do not necessarily need to have meaning, but many people find that names with meanings are more personal and meaningful. Names with meaning can reflect a person's heritage, beliefs, or values. Additionally, names with meaning can provide a sense of identity and connection to one's cultural or family background.
However, some people prefer to choose names based on personal preference, such as a name they like the sound of or one that is unique and memorable. In these cases, the meaning of the name may be secondary to the way it sounds or its cultural significance.
Ultimately, the choice of a name is a personal one and should be based on what is meaningful and important to the individual or family naming the person. Whether a name has meaning or not is a matter of personal preference and is not critical to a person's identity or success in life.
How can I find the inspiration to create a name?
Finding inspiration for a name can be a fun and creative process. Whether you're naming a baby, a pet, or even a business, there are many ways to find the perfect name that reflects your personality, interests, or values. Here are a few popular methods to consider:
Nature. Take inspiration from the natural world, such as the names of flowers, trees, or animals. For example, Willow, Raven, and Skylar are popular nature-inspired names.
History. Look to historical figures, legends, or mythology for inspiration. For example, names such as Alexander, Athena, and Julius are inspired by historical figures.
Literature. Derived the inspiration from your favorite books or authors. From classic names like Alice and Charlotte to unique names like Katniss and Lyra, literature offers a wealth of inspiration for names.
Popular Culture. Take inspiration from music, movies, TV shows, or pop culture. From musical names like Adele and Bowie to pop culture names like Buffy and Wolverine, there are many pop culture-inspired names to choose from.
Personal Interests. Consider your hobbies, interests, or passions when choosing a name. For example, if you love the ocean, you might choose a name inspired by marine life, such as Marina, or ocean-inspired names like Kai and Nereida.
Family. Use family names as inspiration, or consider combining the names of family members to create a unique name. For example, you could take the first letter of each family member's name to create a new name.
Foreign Languages. Use other languages, such as Spanish, French, or Italian. Foreign language names often have beautiful meanings and can add a touch of exotic charm.
There are many ways to find inspiration for a name, whether you choose to draw from nature, history, literature, popular culture, personal interests, family, or foreign languages. The most important thing is to choose a name that you love and that feels right for you or your family.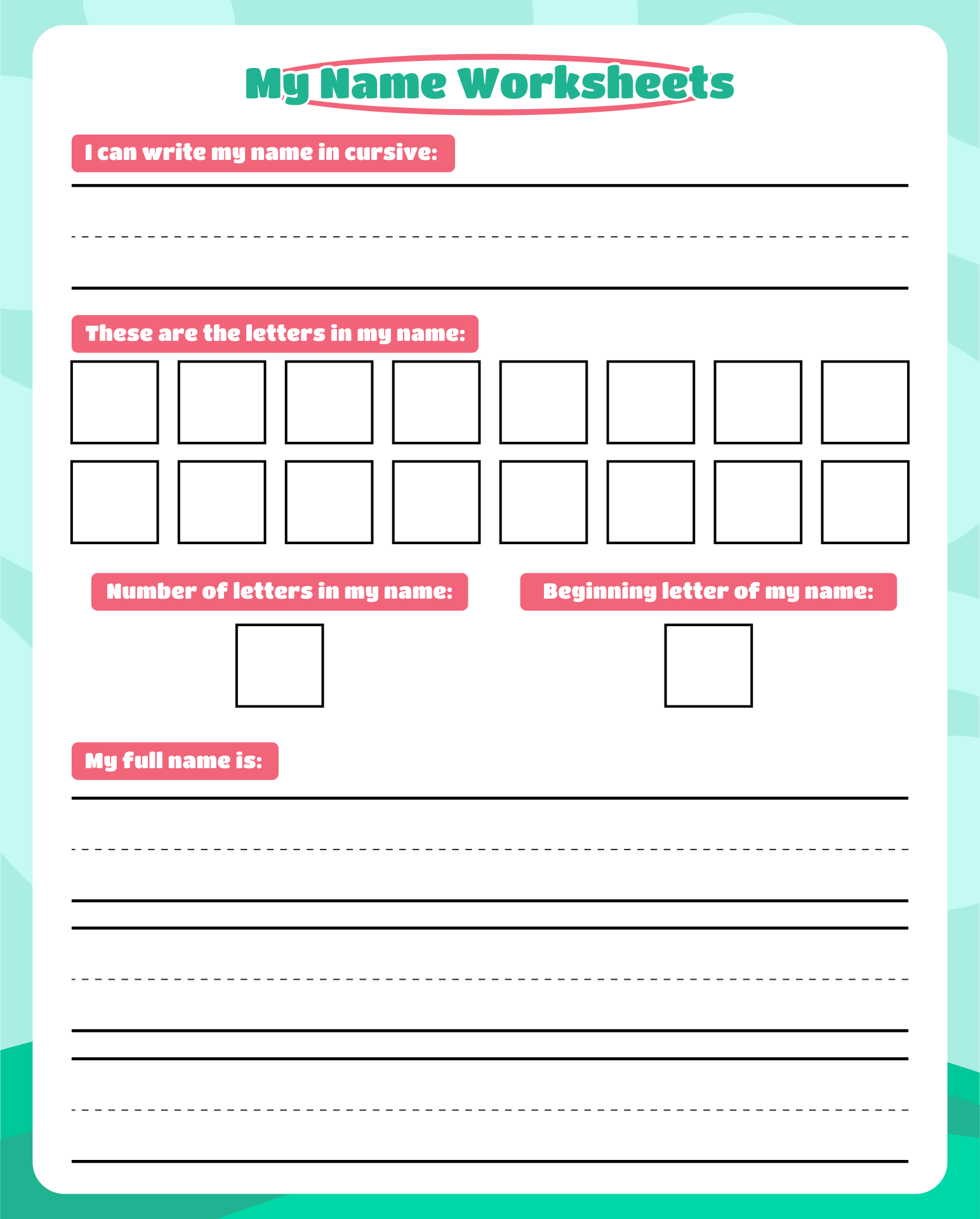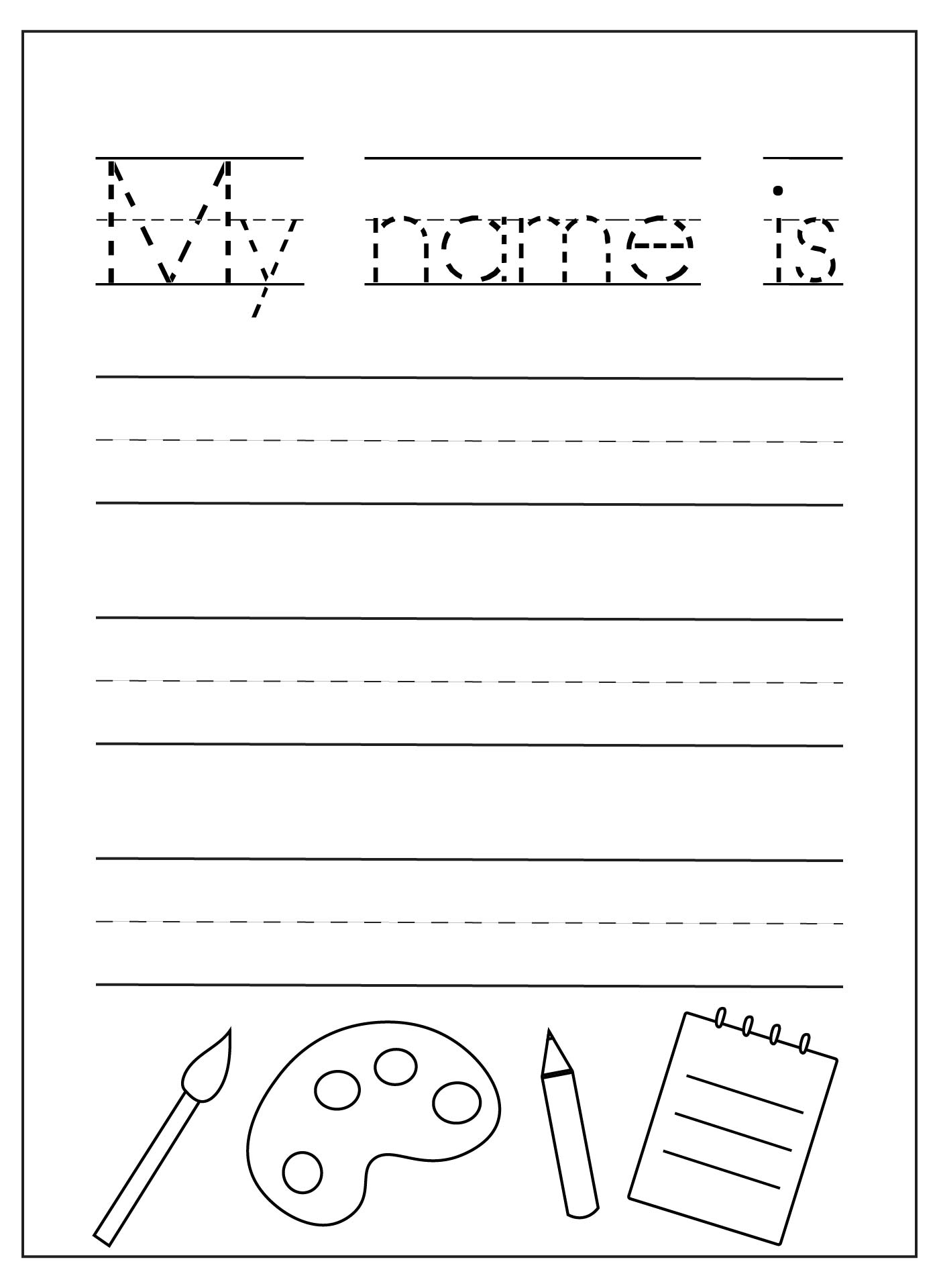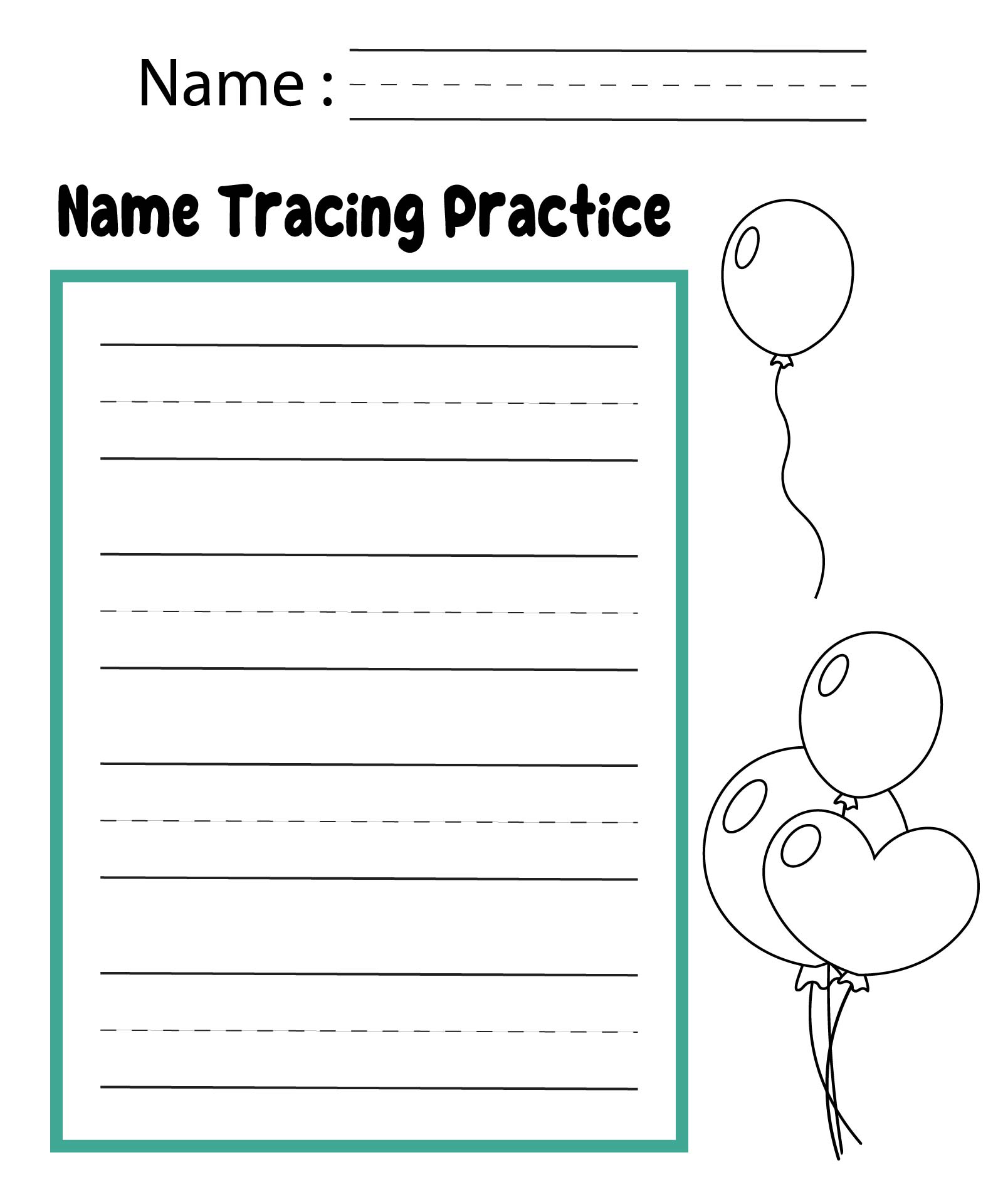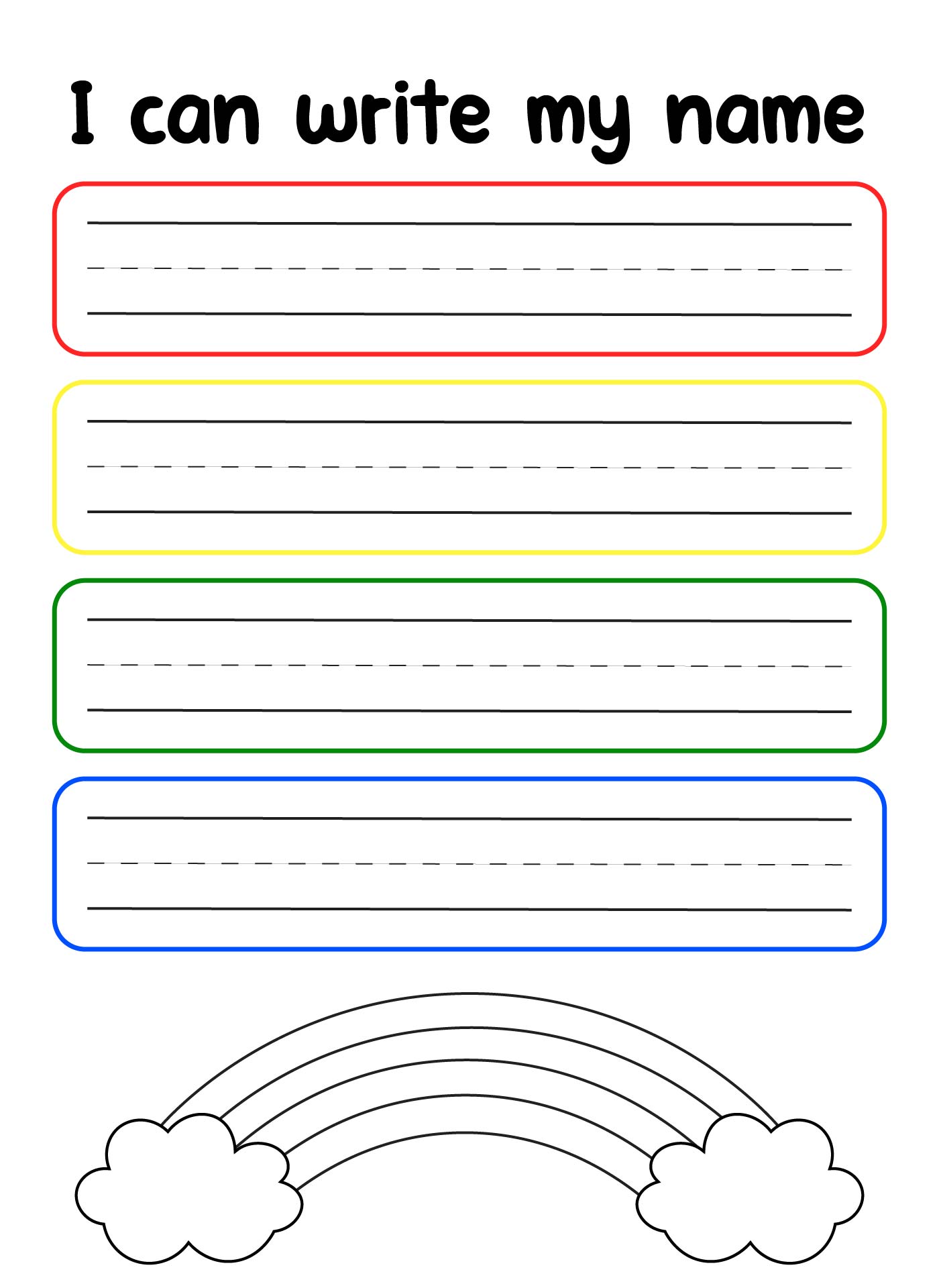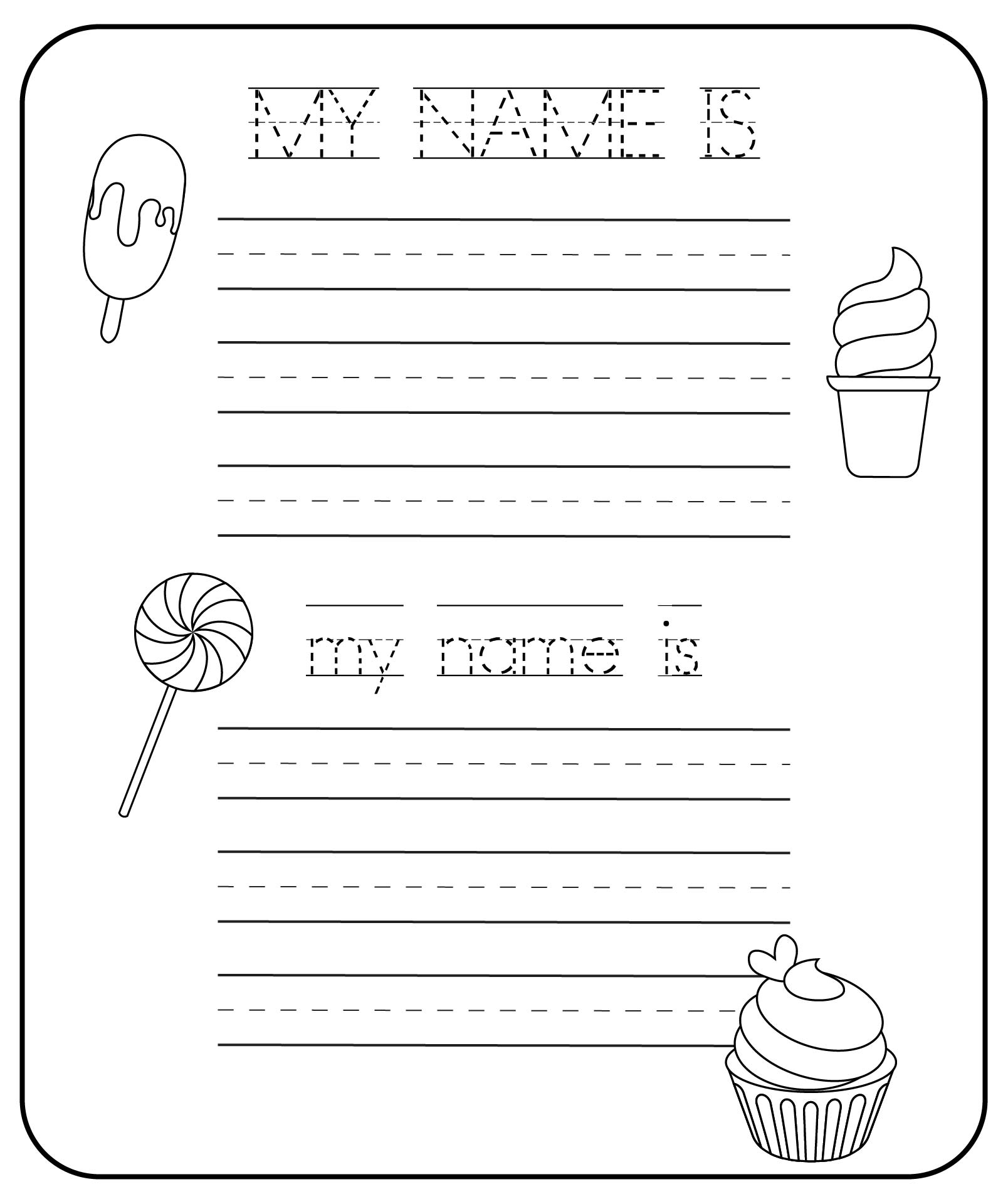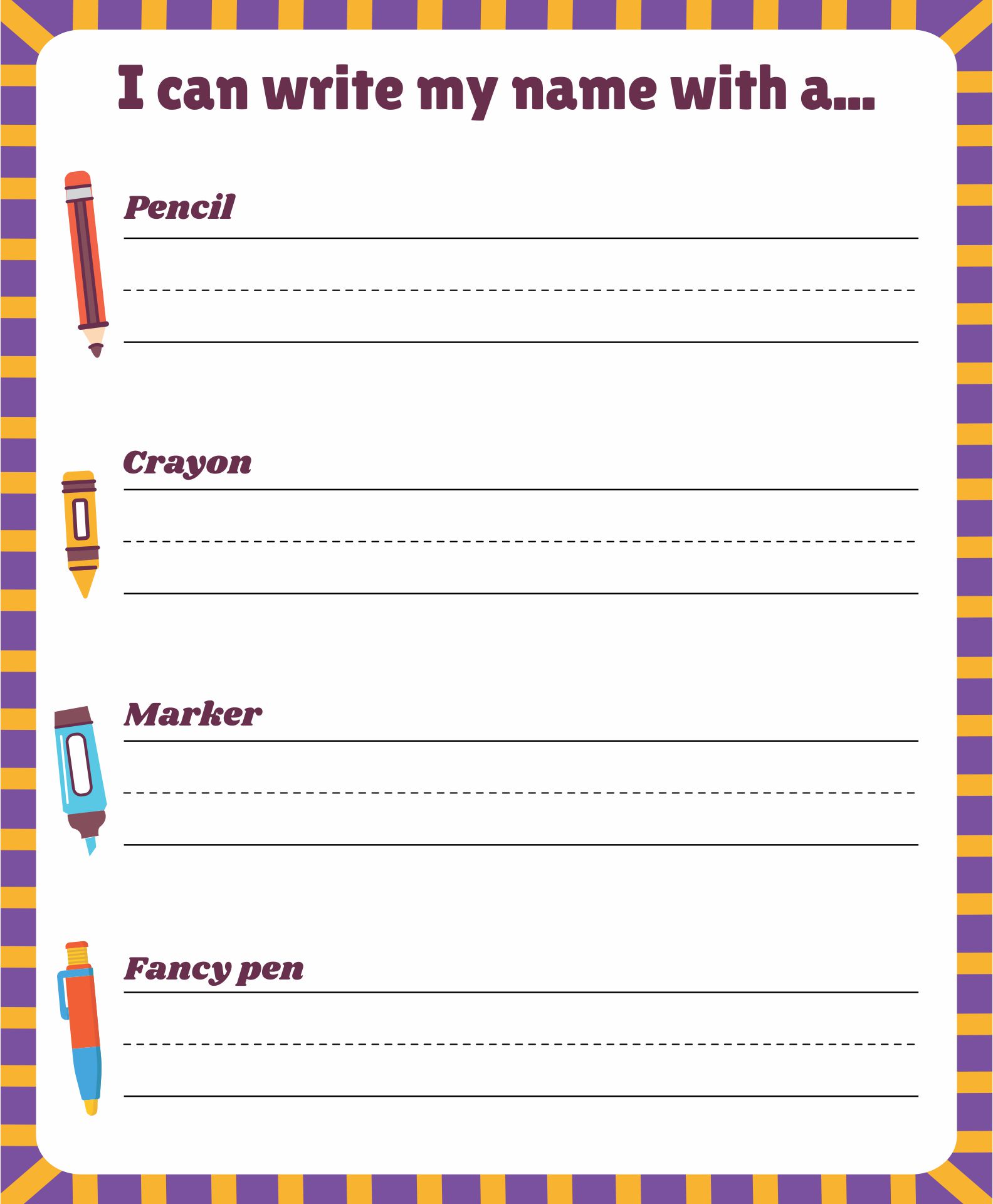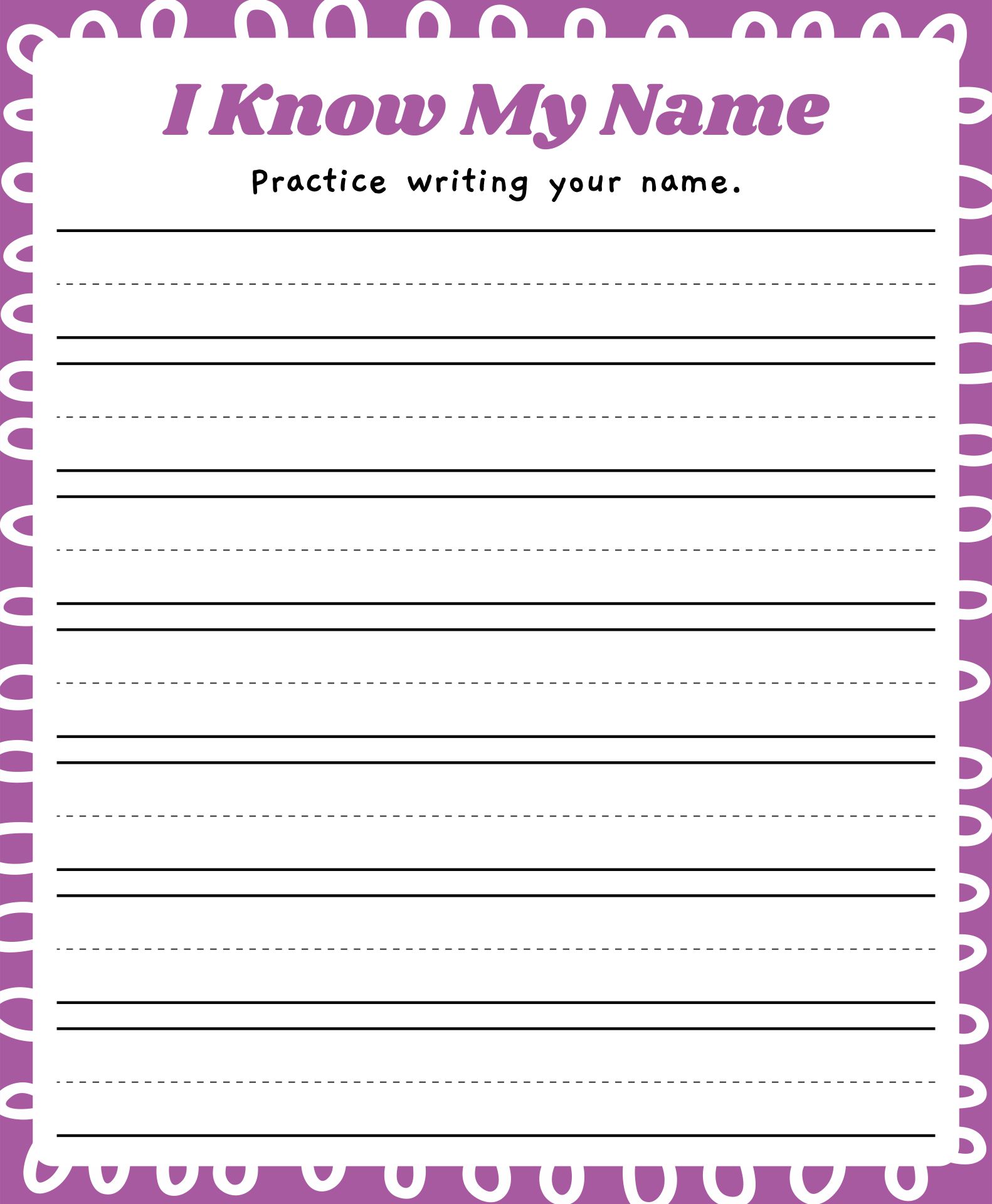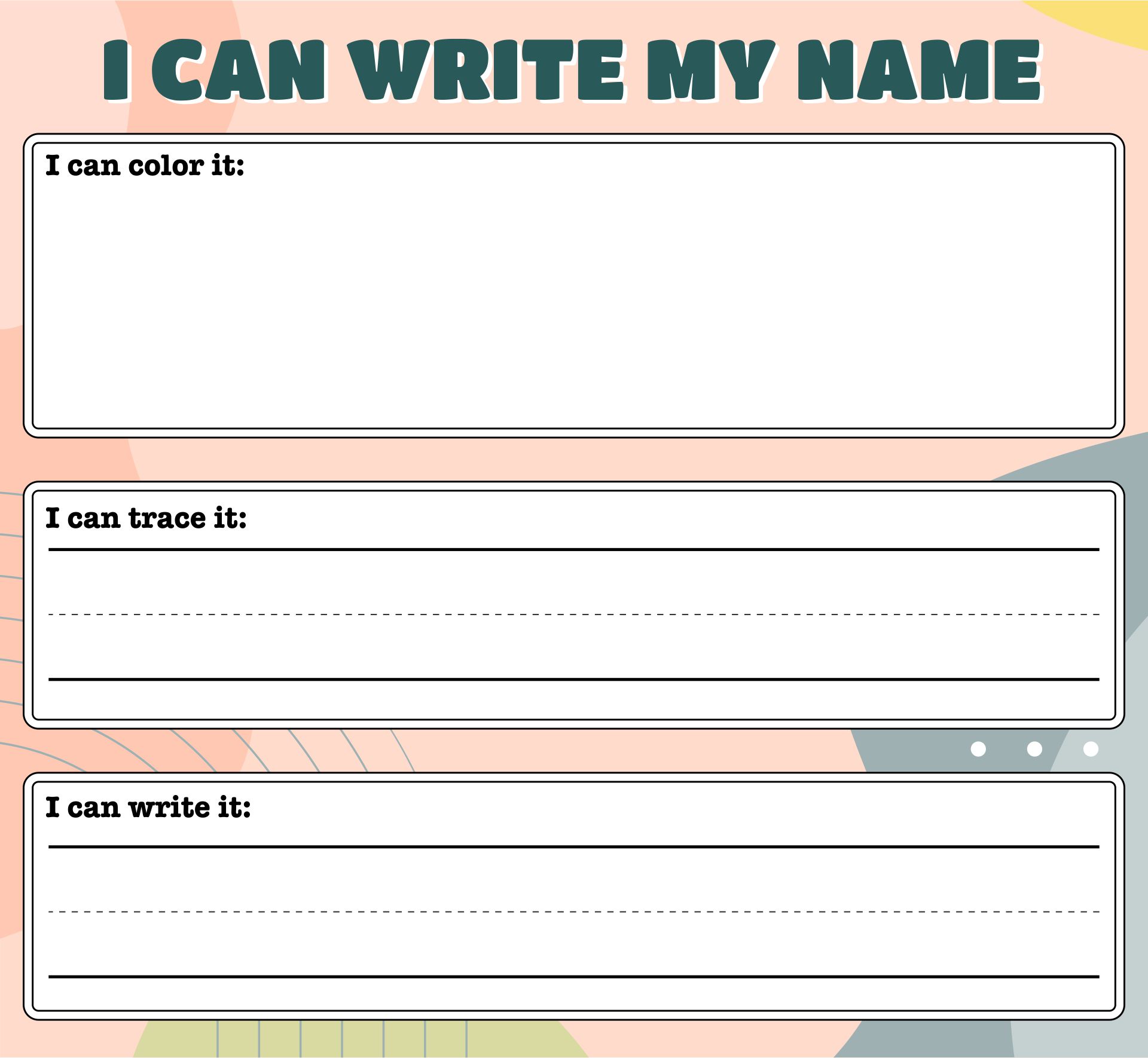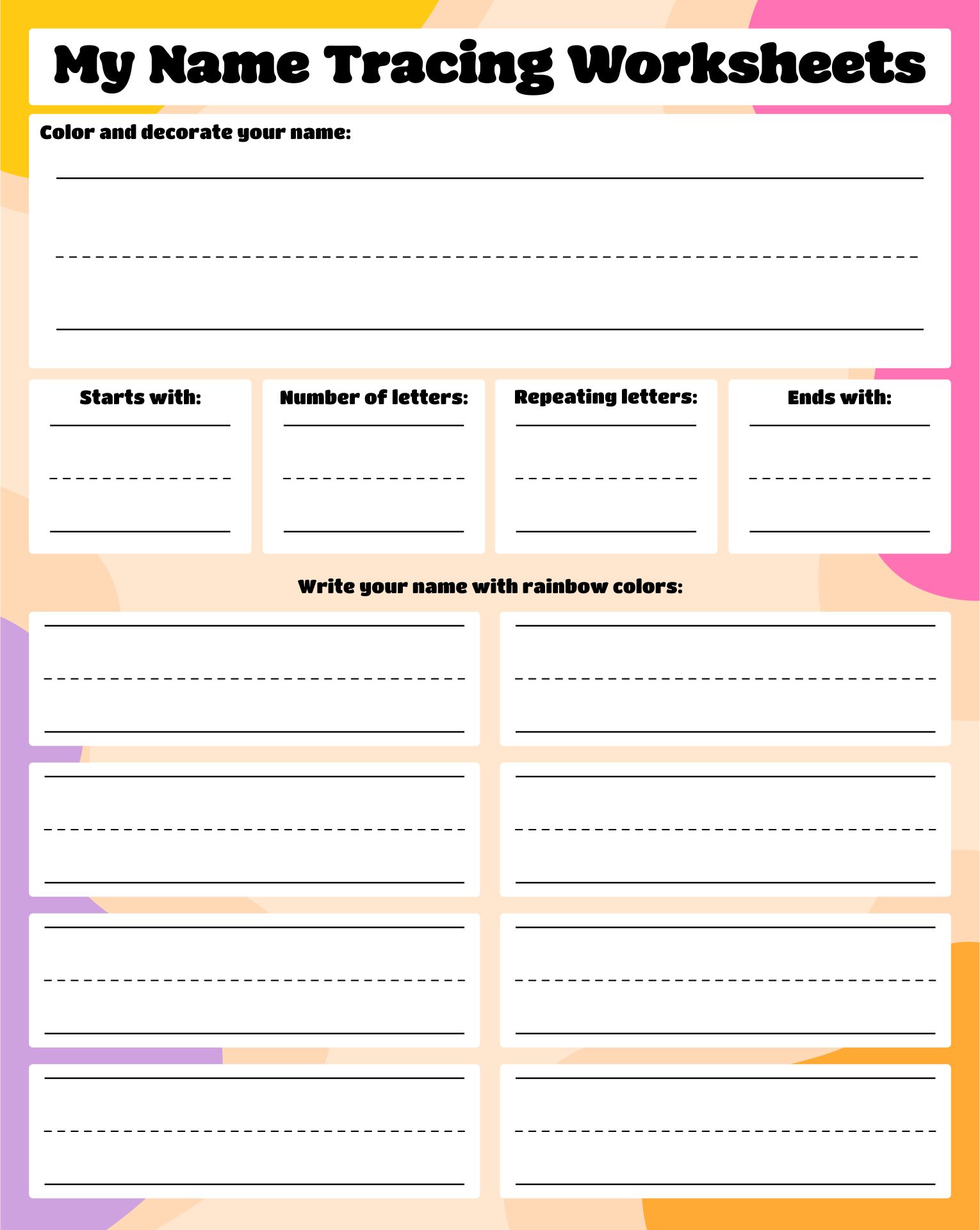 What activities build self-awareness in kids?
There are many activities that can help kids learn more about themselves and build self-awareness. One such activity is tracing their name. Here's how it can be done:
1. Name Tracing
Provide kids with a large piece of paper and a pen or marker. Ask them to trace their name in large letters, paying attention to the way the letters flow and how their name feels to write. Then, encourage them to decorate their name with colors, drawings, or anything else that represents their personality.


2. Self-Discovery Questions
Create a list of questions for kids to answer about themselves. For example: "What are your favorite things to do?" or "What are you really good at?" Encourage kids to think about what makes them unique and special, and to reflect on their likes, dislikes, and personal qualities.


3. Create a Self-Portrait
Have kids draw a picture of themselves, including their hair, face, and body. Ask them to think about what they want to include in their portrait, such as their favorite clothing or accessories, and to add any special features or attributes that make them who they are.


4. Journal Writing
Encourage kids to start a journal where they can reflect on their thoughts and feelings. Ask them to write about their experiences, their hopes and dreams, and anything else that is important to them.


5. Scrapbooking
Provide kids with a scrapbook and encourage them to create a visual representation of their life. They can add pictures, drawings, or anything else that represents who they are and what they care about.
These activities can help kids learn more about themselves and build their self-awareness. They can also be fun and creative ways to express themselves and reflect on their unique qualities and personality. Elevate those ideas with your own imagination while letting the kids get what they want. Happy crafting!
---
Article written by Adelina M.K., last updated on Nov 10, 2023 and edited by Printablee Team.
More printable images tagged with: