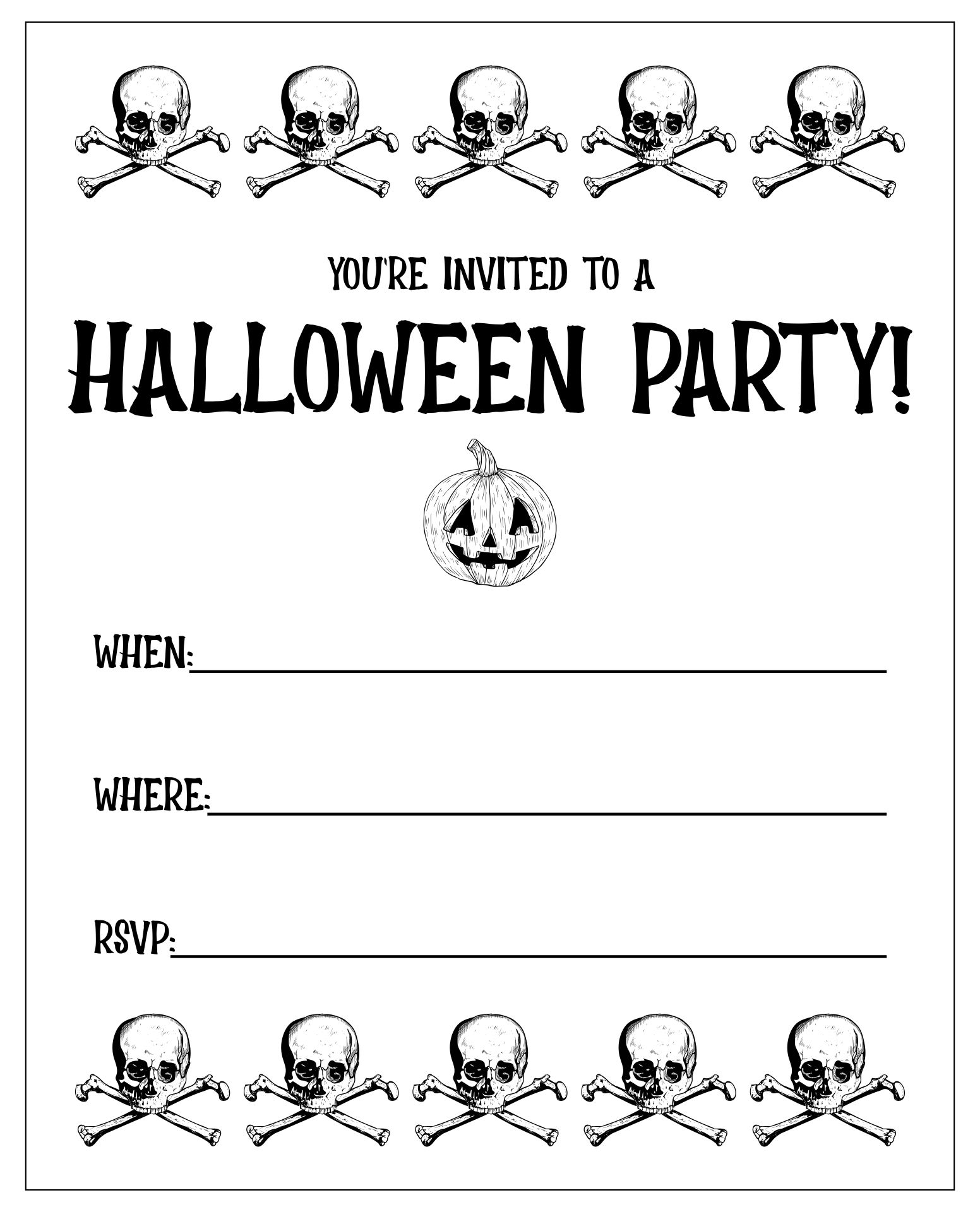 Why we must invite Halloween party on 31st October?
The official date to shout 'Happy Halloween' is 31st October. For the back of the story, it is more of a cultural reason.
In the earliest year of the invention of Halloween, which is the Gaelic festival of Samhain, was celebrated around late October. It marked the change of the season and memorize the connection between the world and the dead. That is another reason you see creepy figures during Halloween, including the costume you wear to Halloween trick-or-treating and house parties.
What should we prepare for Happy Halloween party invitations?
Halloween party invitation cards
How come to a party without the invitation cards? Even Halloween is a yearly event, you still need to set the invitation for specific people, so that you can prepare everything with the correct portion.
Halloween costume
Next, on the invitation cards, you have to mention the costume code because it is Halloween! You can get the idea of the costume aligns with the theme of the party, such as zombie and mummy.
Halloween room decor
The most basic room decor is a 'Happy Halloween' garland. You are free to add the tomb and skeletons. For the venue, it can be in your own house or an empty one.
Sweets
Remember what did you put on the invitations? Is there any picture of Halloween candy? Some kids might look for special chocolate at the party.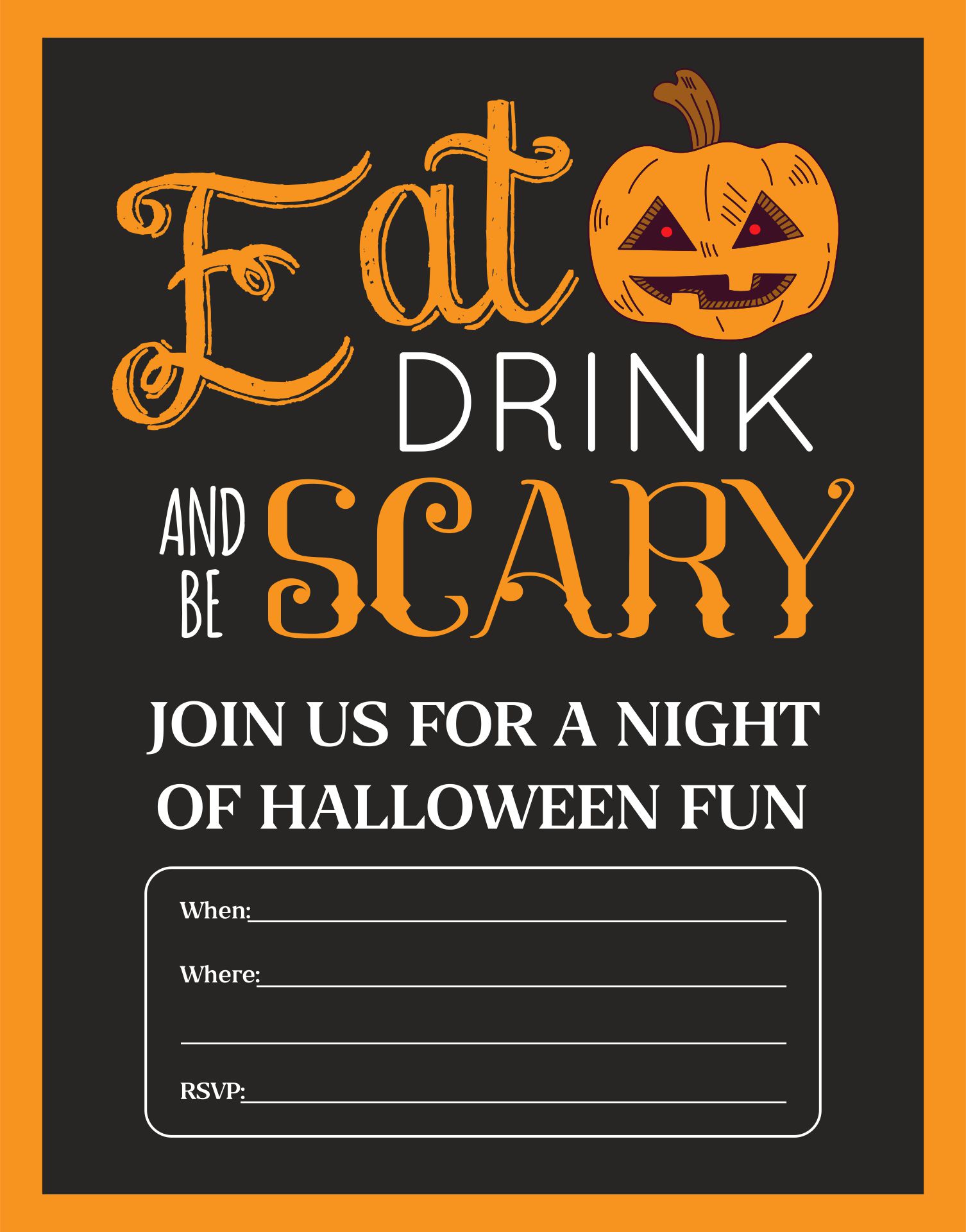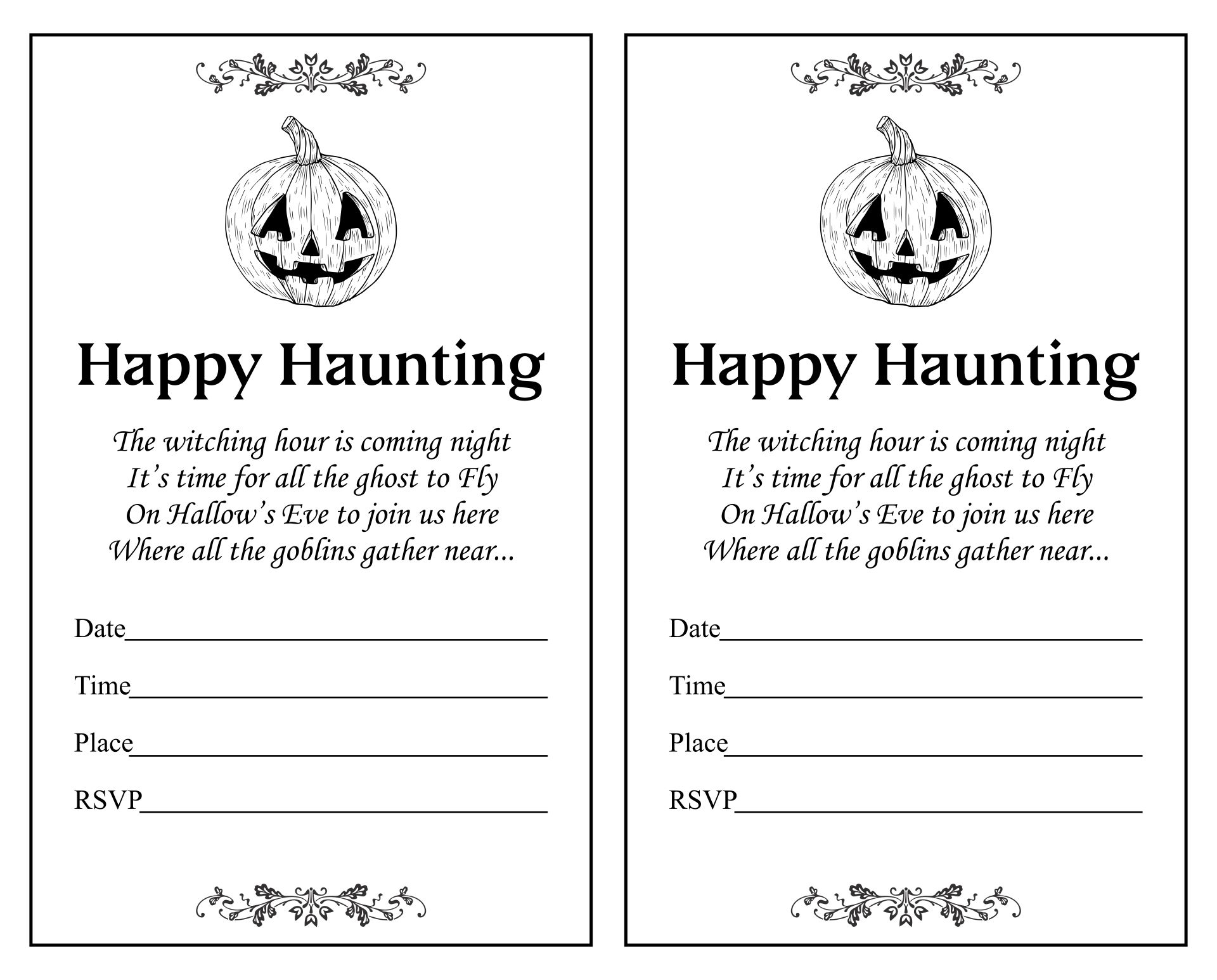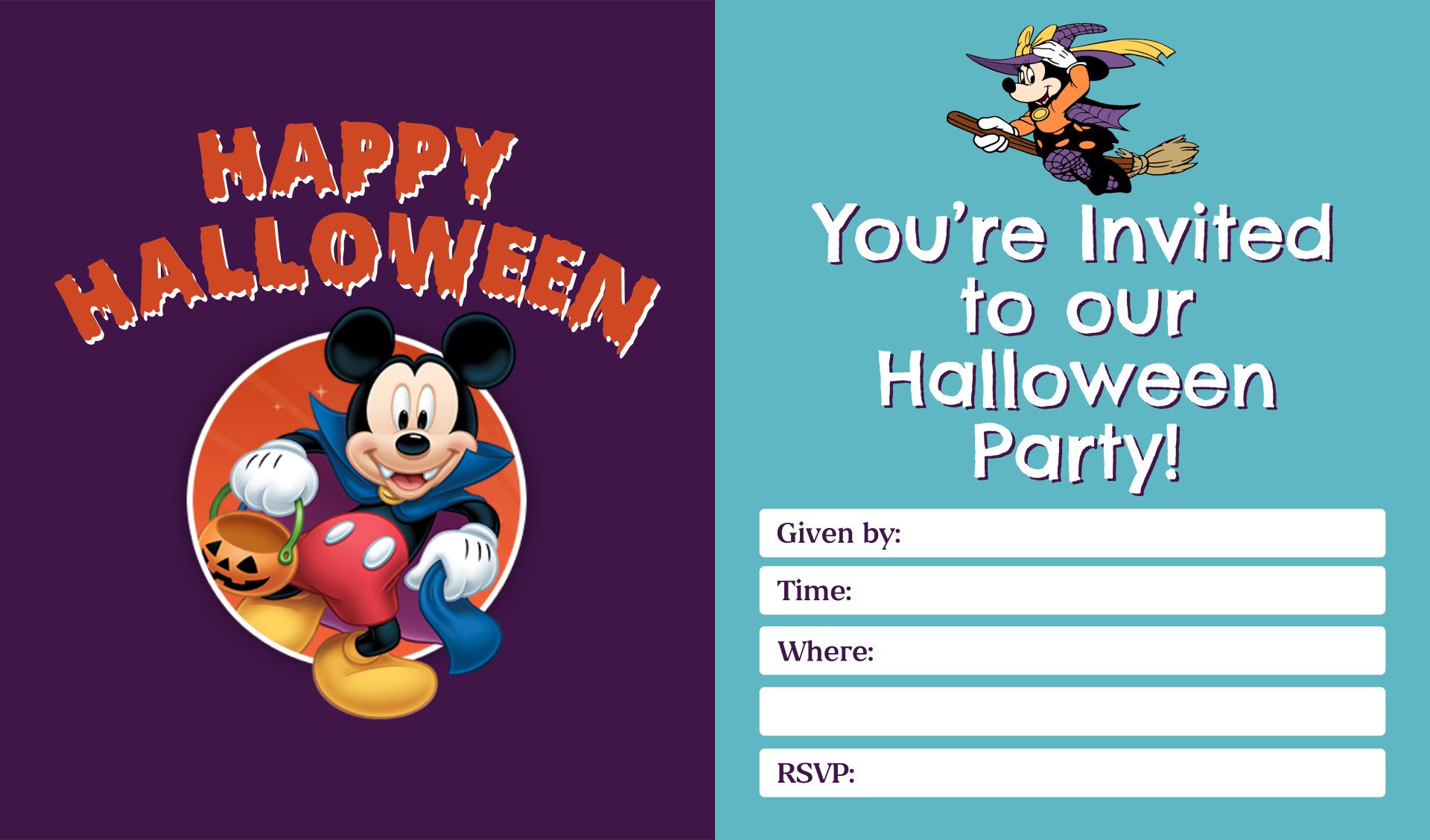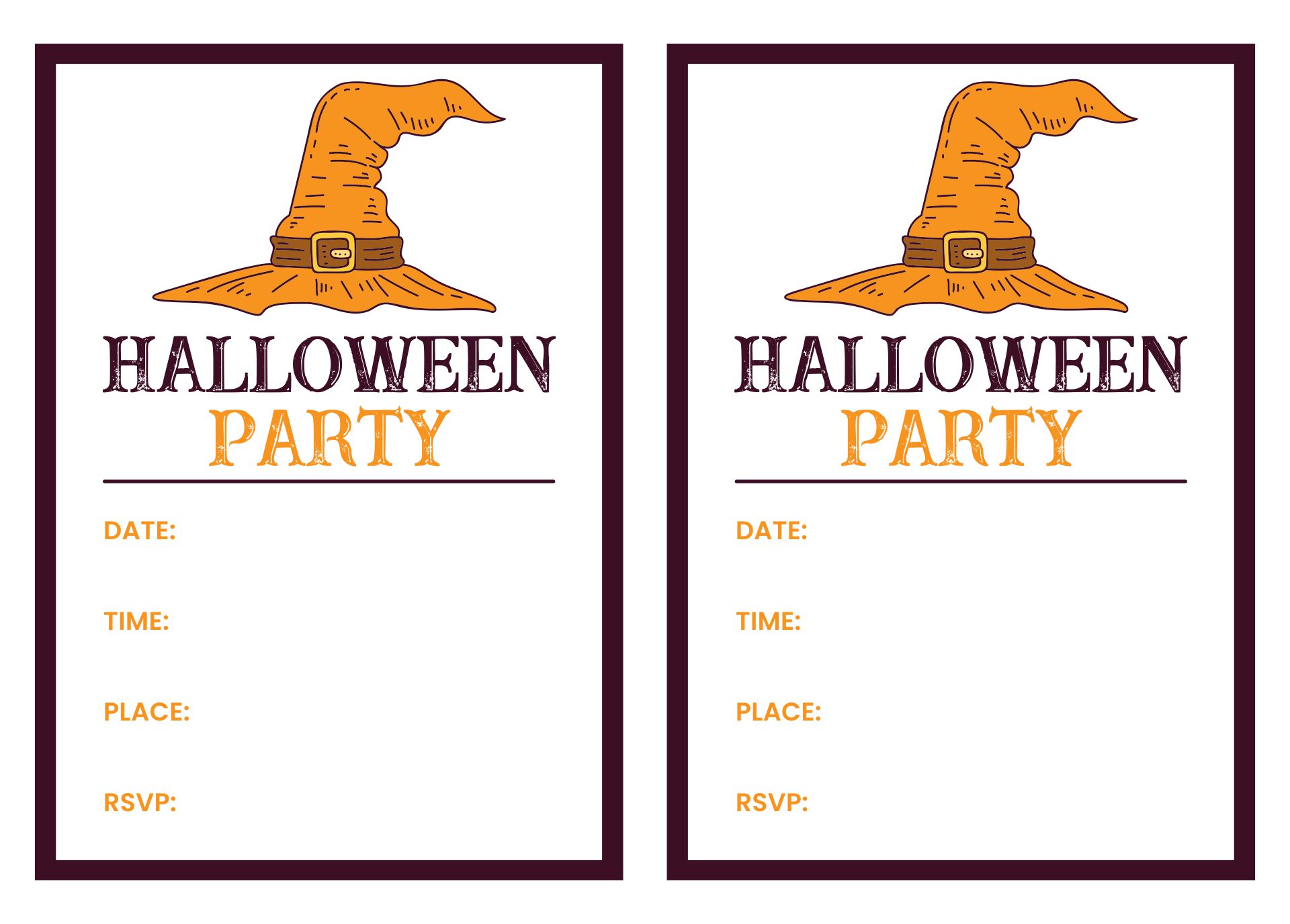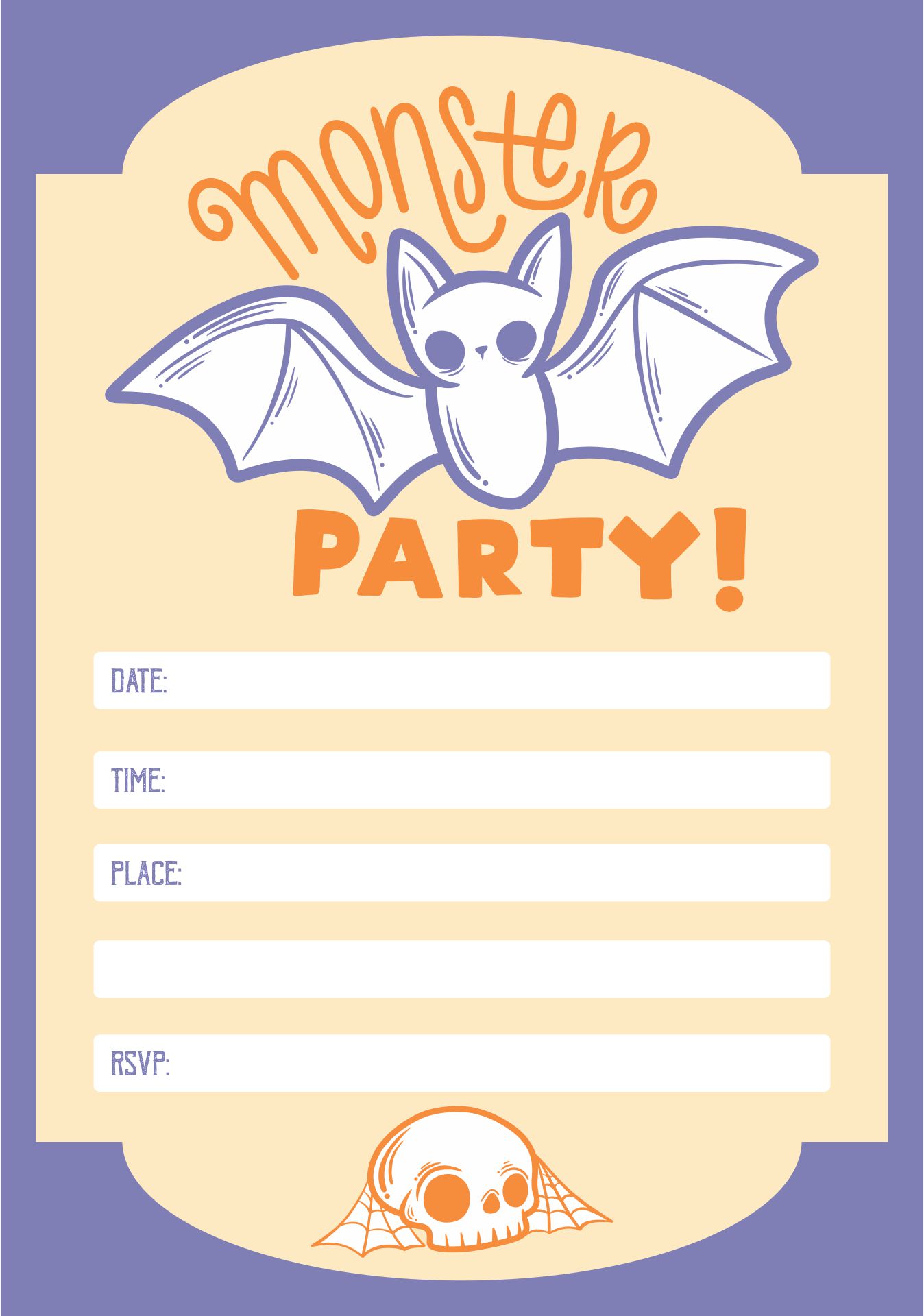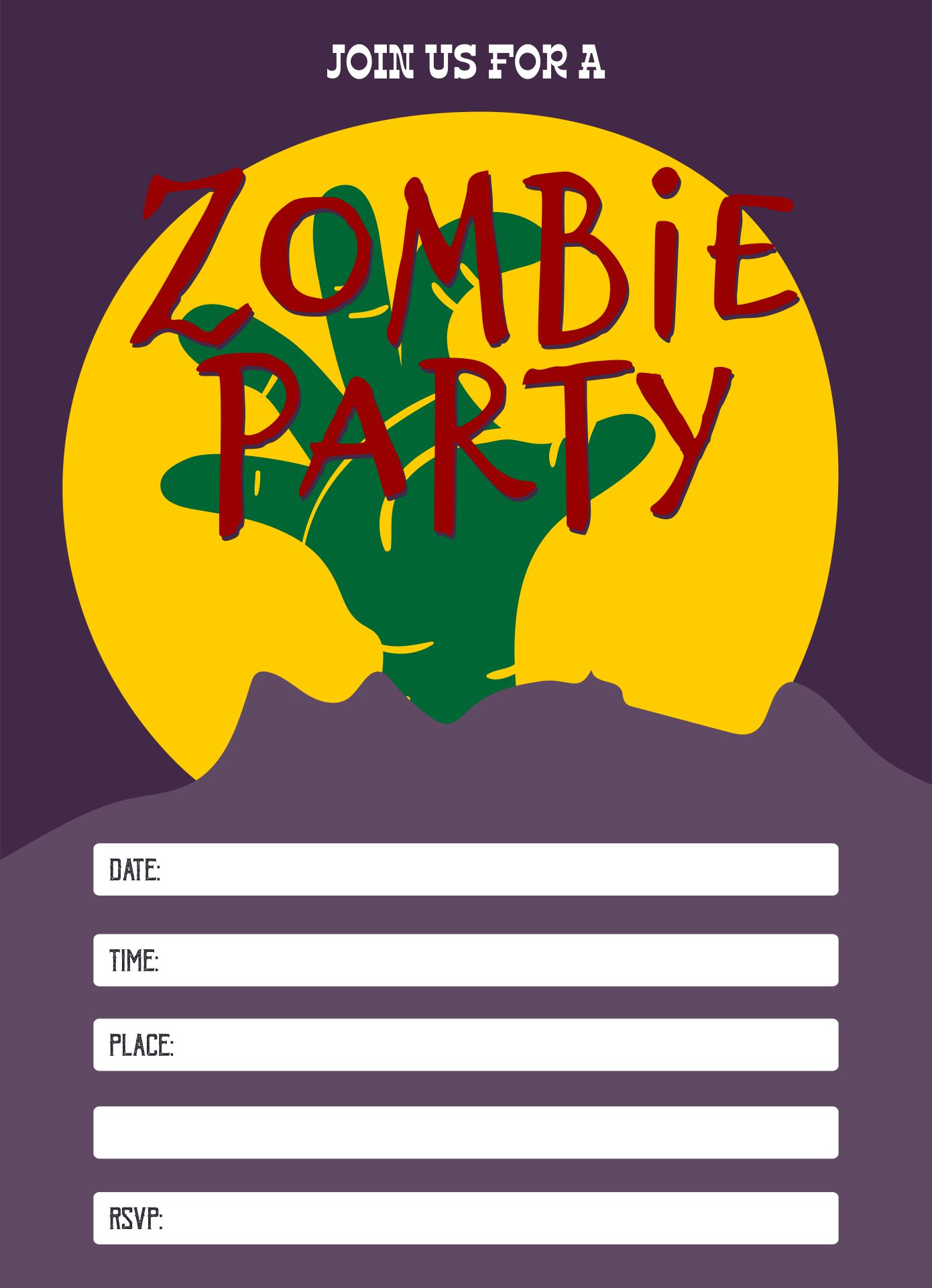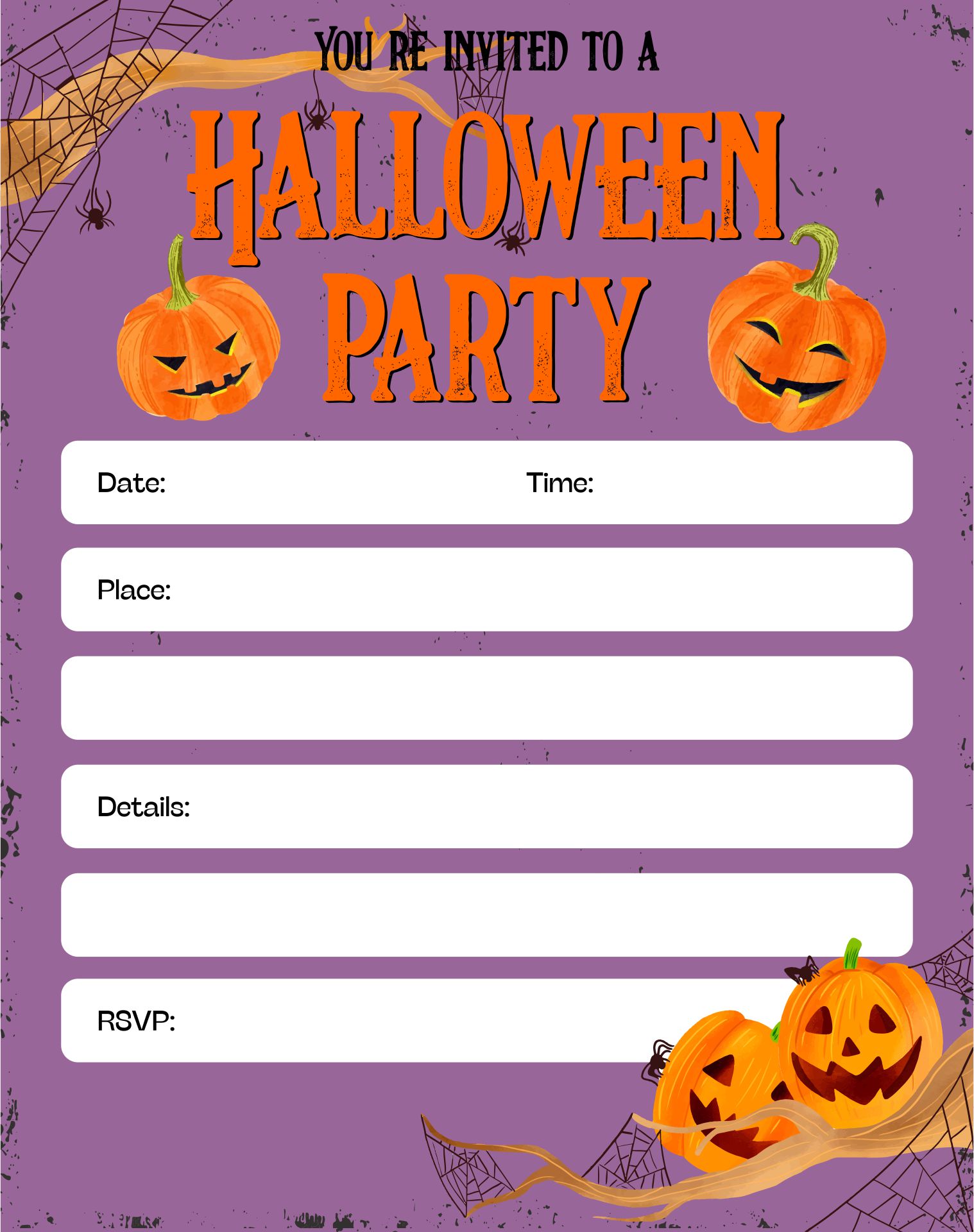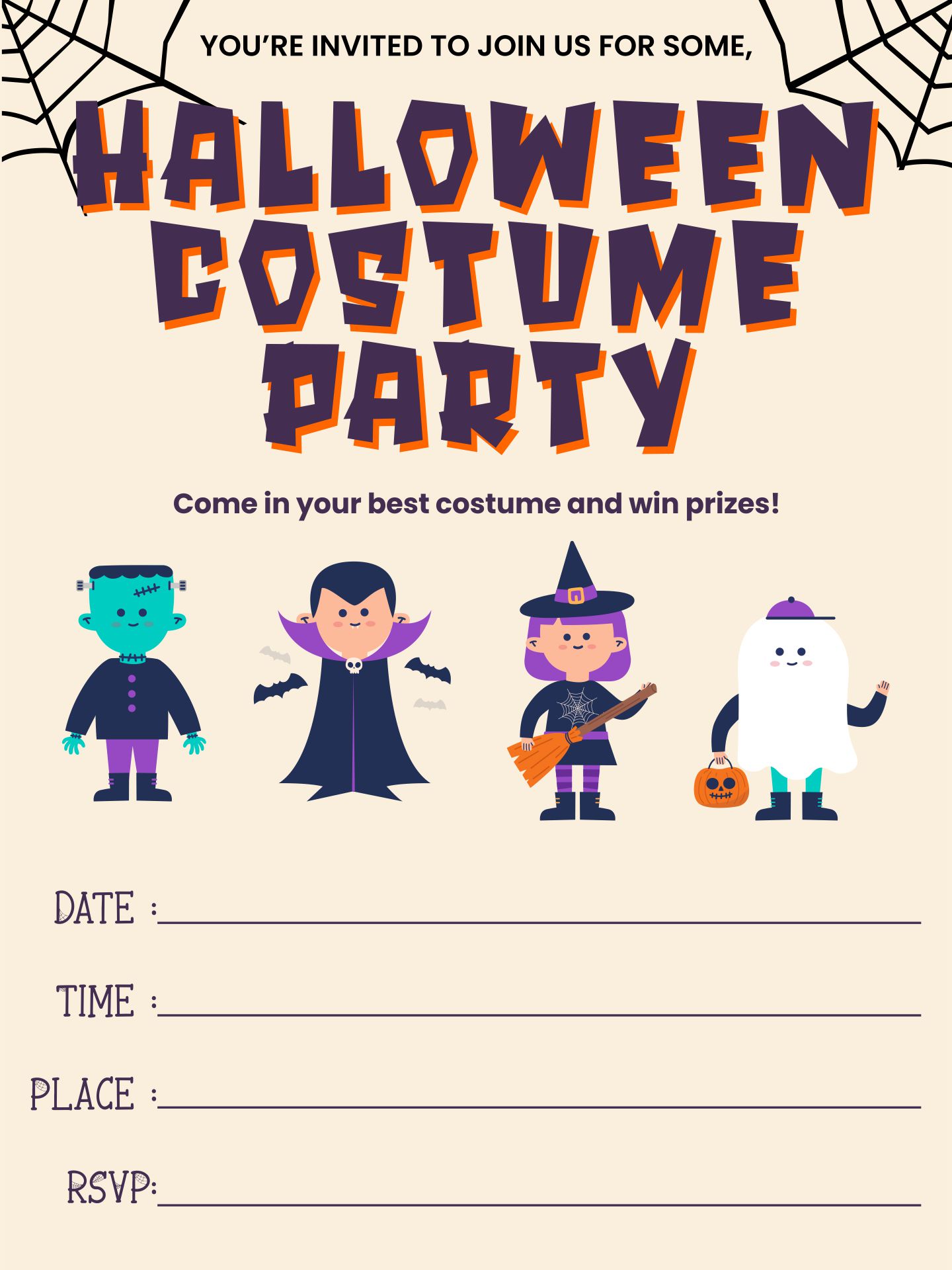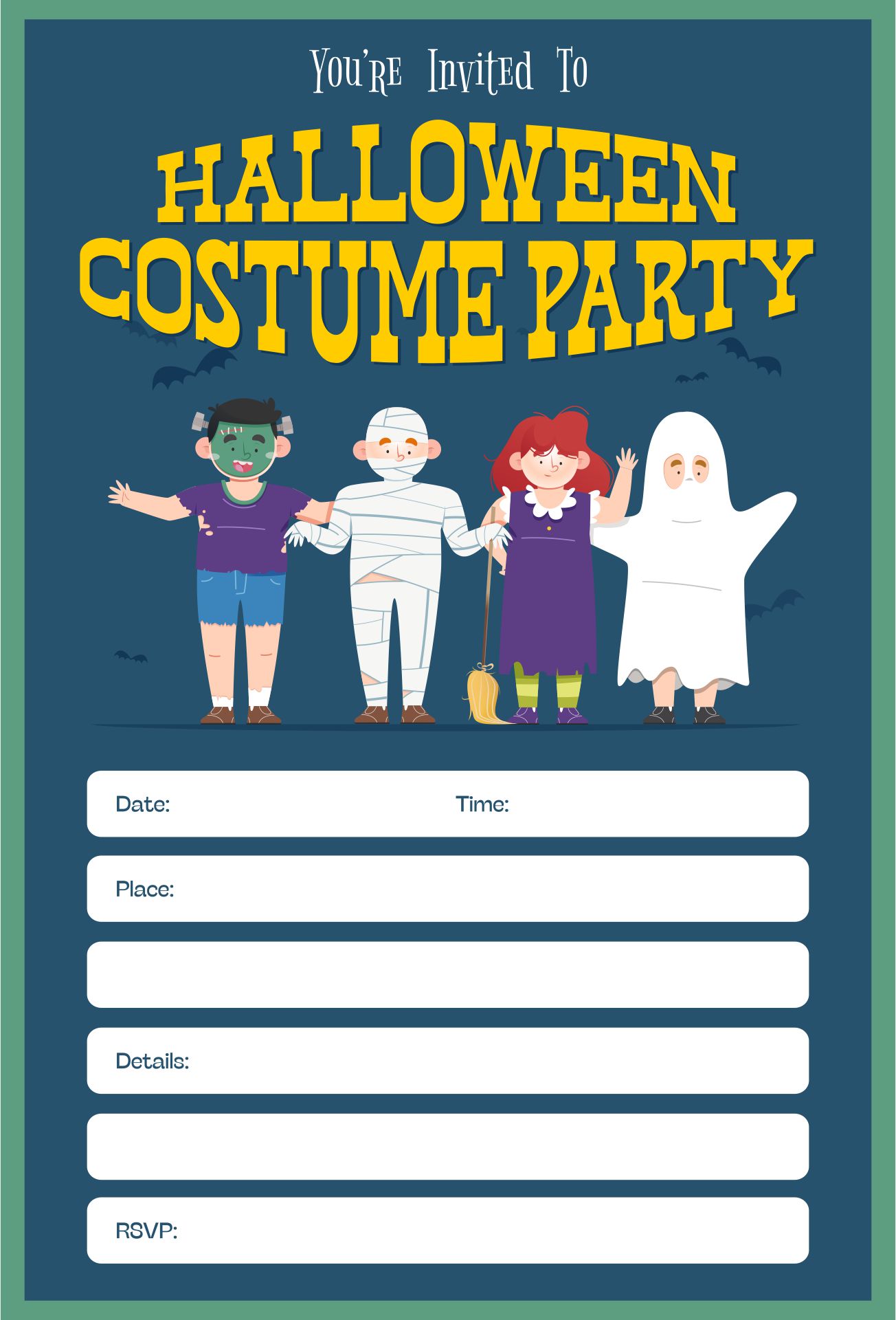 Can we be on budget for inviting a Happy Halloween party?
You can always invite a Happy Halloween party on a budget. Here are the activities you can make your party cheap, and might as well write on the Halloween invitations to reach the guests' heart.
Movie night
How many movies do you know that put Halloween as the theme? You can select the movies based on the age of the watchers. Movie night is cheap for a Halloween party because you can rent the file of the film at a good price.
Carve a pumpkin
Carving a pumpkin together with friends, not only is it fun but also memorable. This kind of party can save your budget if you ask the guests to bring their own pumpkins.
Bobbing games
Another simple game is bobbing some apples or doughnuts. The materials are cheap and everybody will shed a burst of laughter.
Spooky dance night
If there's a dance night, there's also the music. These days, you can get groovy music from the old era to today's, along with the Halloween theme.
---
More printable images tagged with: