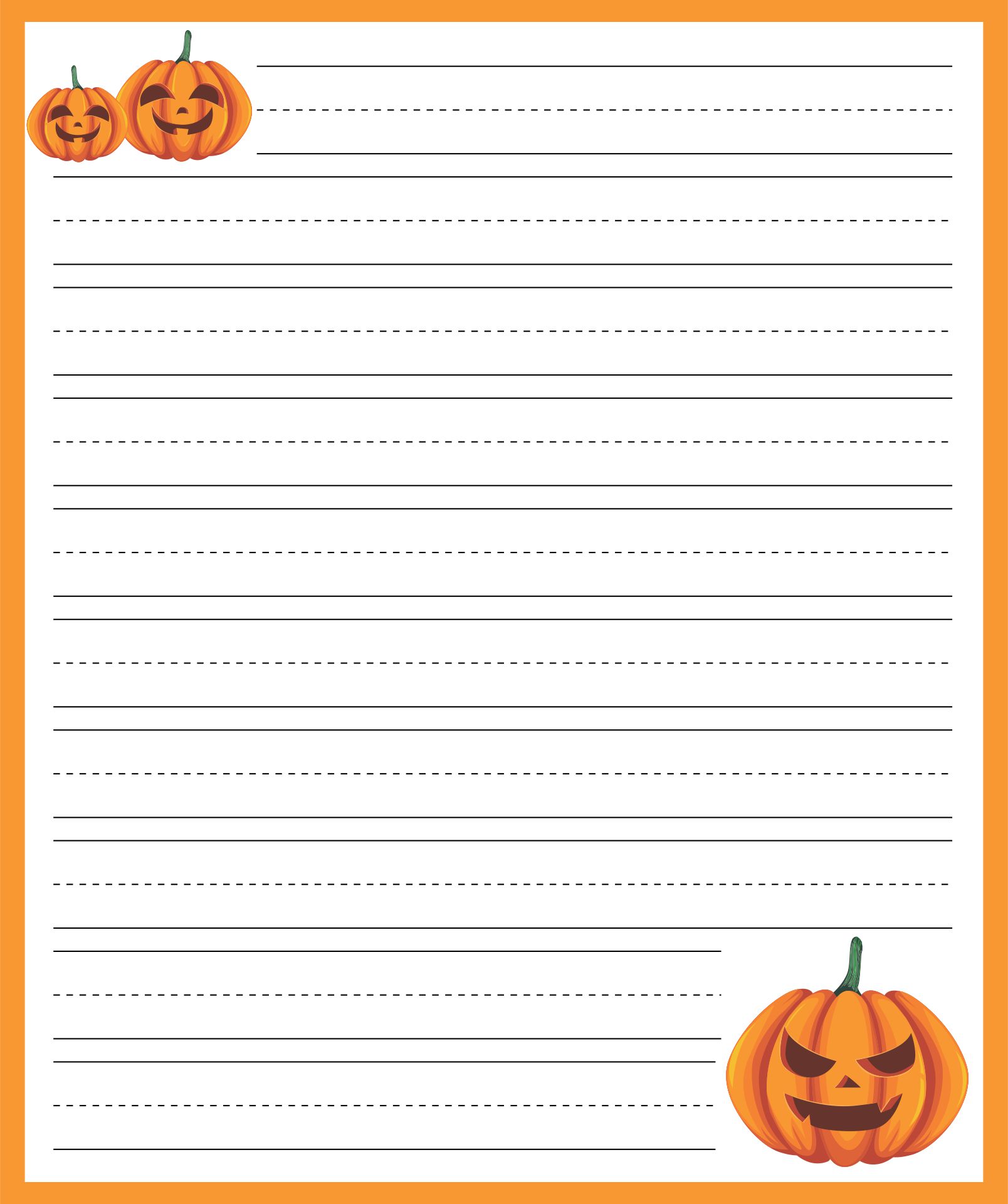 Who can use the Halloween-lined writing paper?
Essentially, the Halloween-lined writing paper is for children who are learning to write in a more advanced way. While in the beginning their parents just gave a plain paper, with the lined one, they are able to write in line. Mostly, 1st graders need the lined writing paper. The line is special for them to write neatly, plus with Halloween characters, they will be as fiery as the candle in the pumpkin.
Where will you use the Halloween-lined writing paper?
You can actually use the Halloween-lined writing paper anywhere. But, in most cases, the children are first introduced in classroom settings by the teachers. The teachers intend to teach them to write in a proper manner; with the same size and good stroke.
Later at home, the parents print the same lined paper with Halloween characters for the children to get used to writing neatly. The paper can be for a house-core reminder, too! The Halloween theme also adds their creativity, as they will be able to find inspiration for Halloween stories.
How to get the Halloween-lined writing paper?
Choose the lined writing paper that is based on the grade
There's a chance for you to find the ones with wider lines, as well as the narrow lines writing paper. You can ask the children which suits their grade. On the search result, you can find the guide based on their level too.
Download from trusted sources
There are thousands and thousands of sources you can download the Halloween-lined paper from the internet. Here, not only can you get it for free, but also have different styles of Halloween characters and lines.
Check the availability of your printer inks
Since you're about to print the lined writing paper on your own, you must have enough ink in the printer. The Halloween-themed has colorful pictures, like pumpkin, haunted castle, bat, and so on. The children also need clear lines.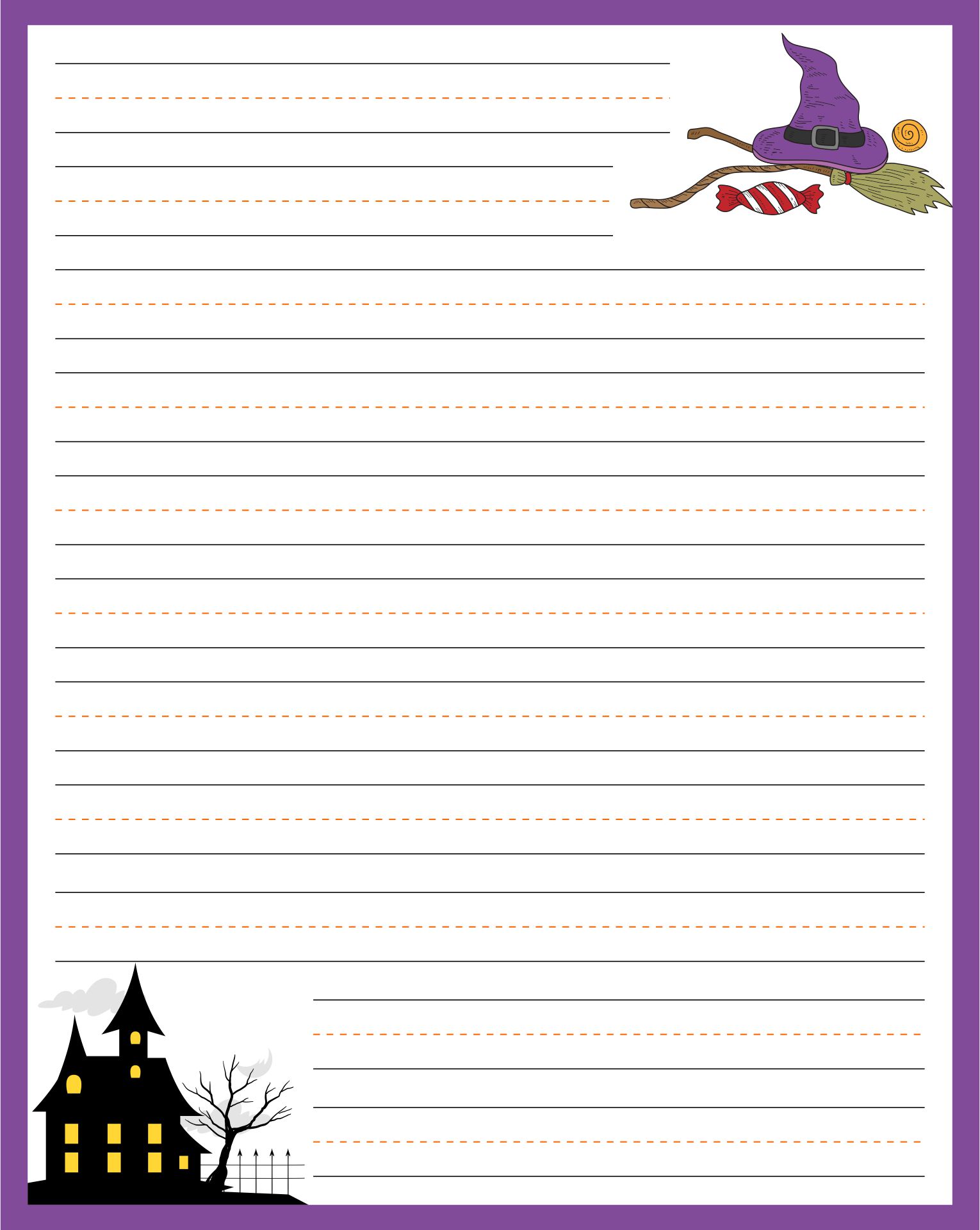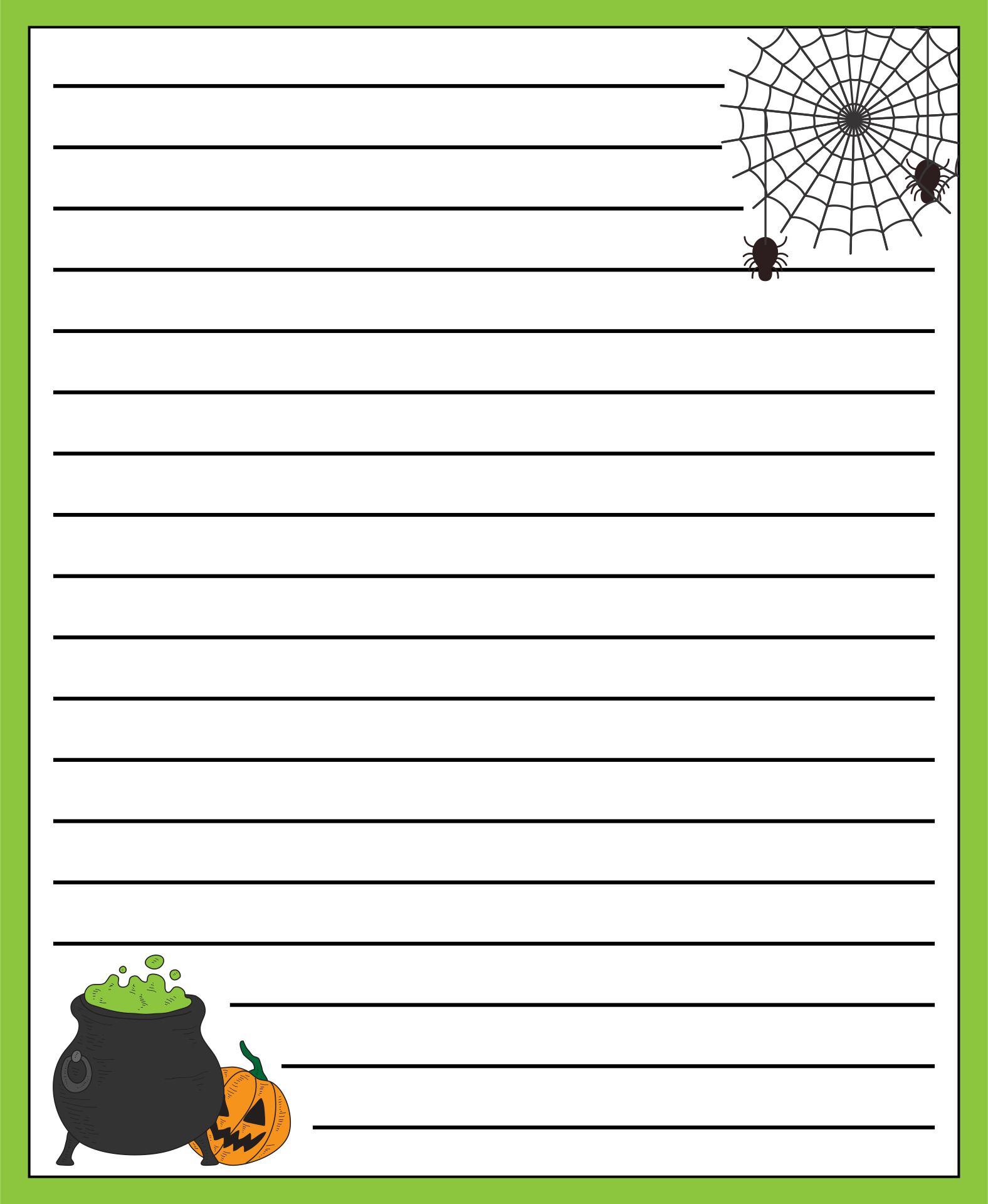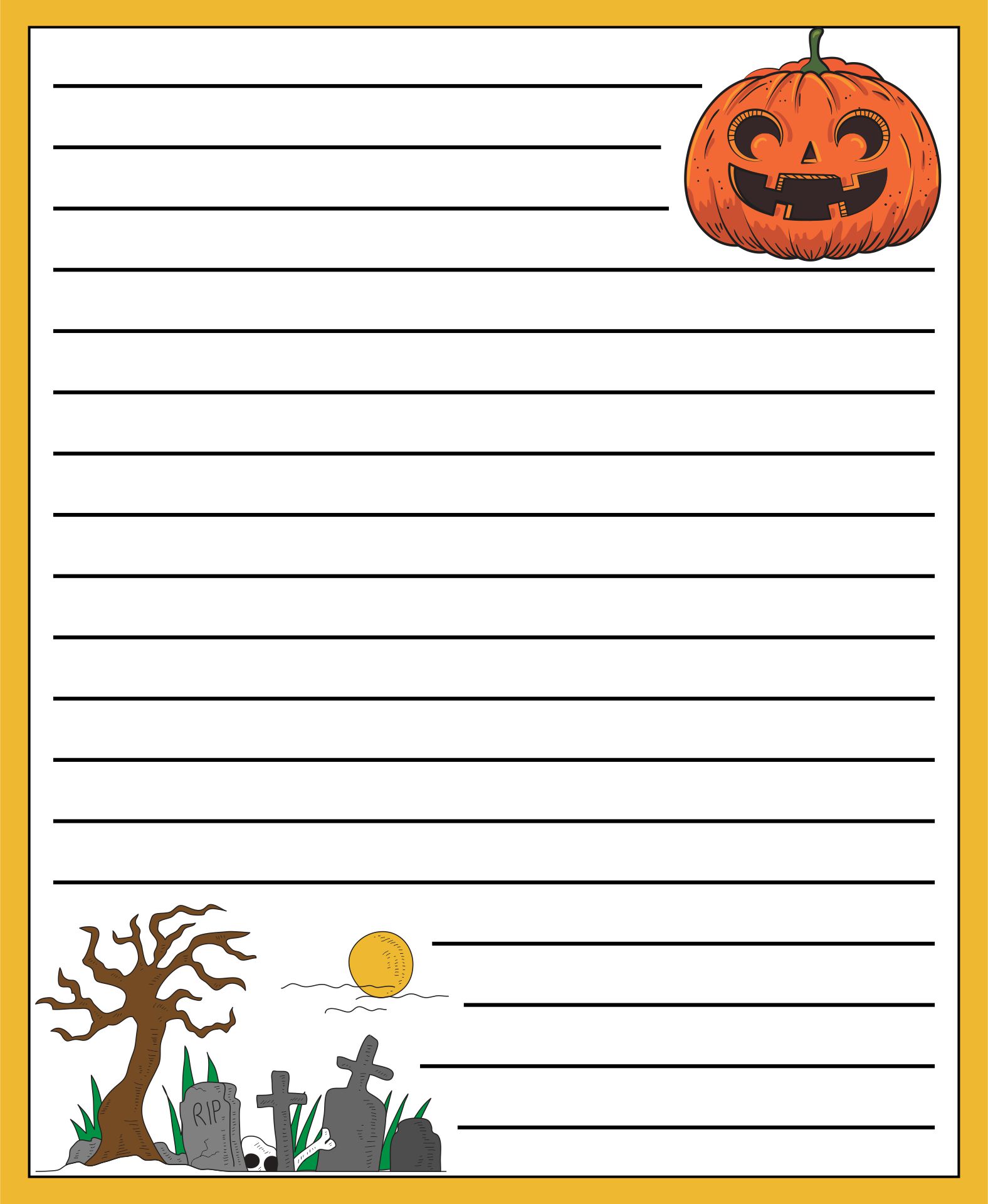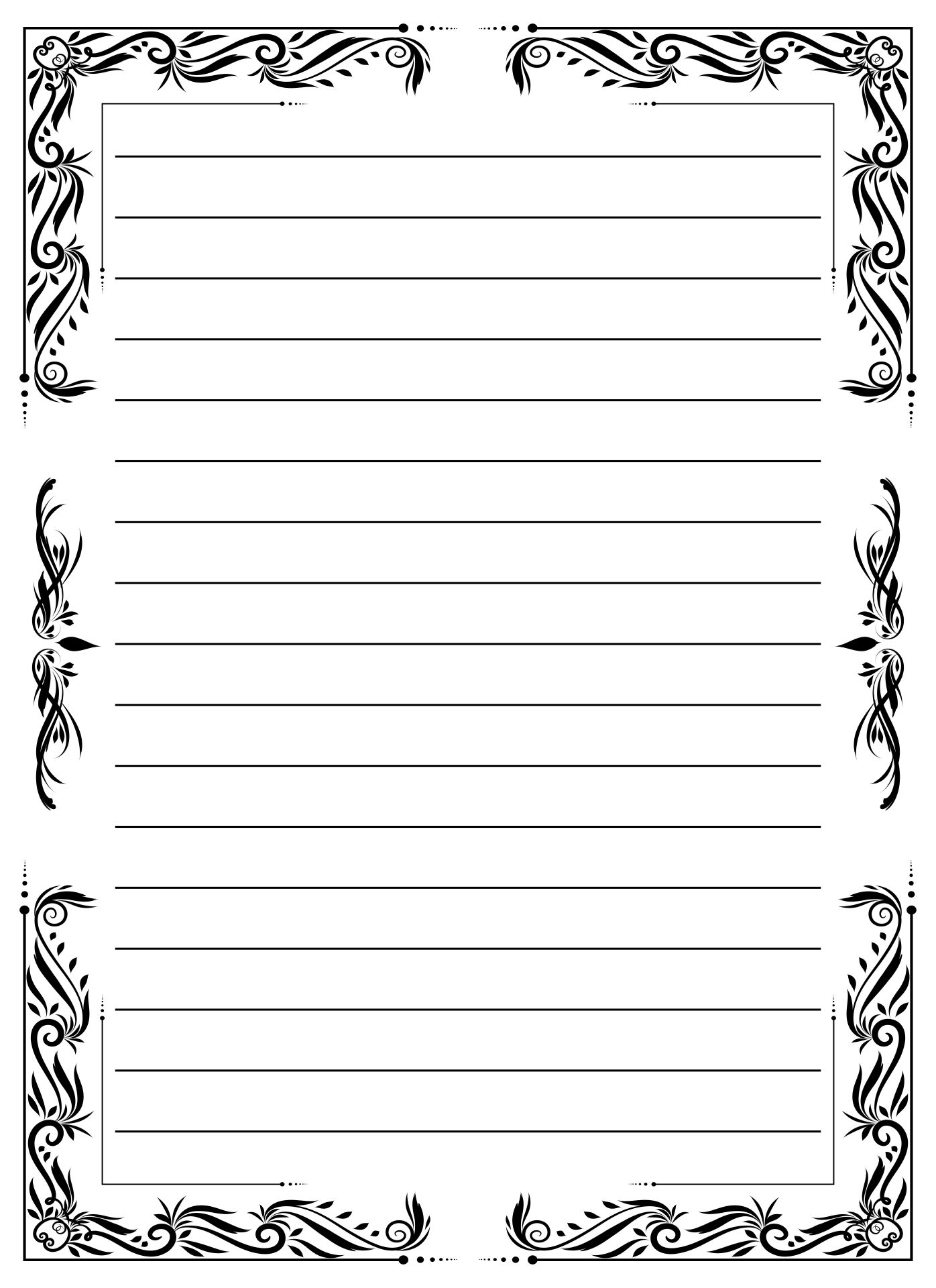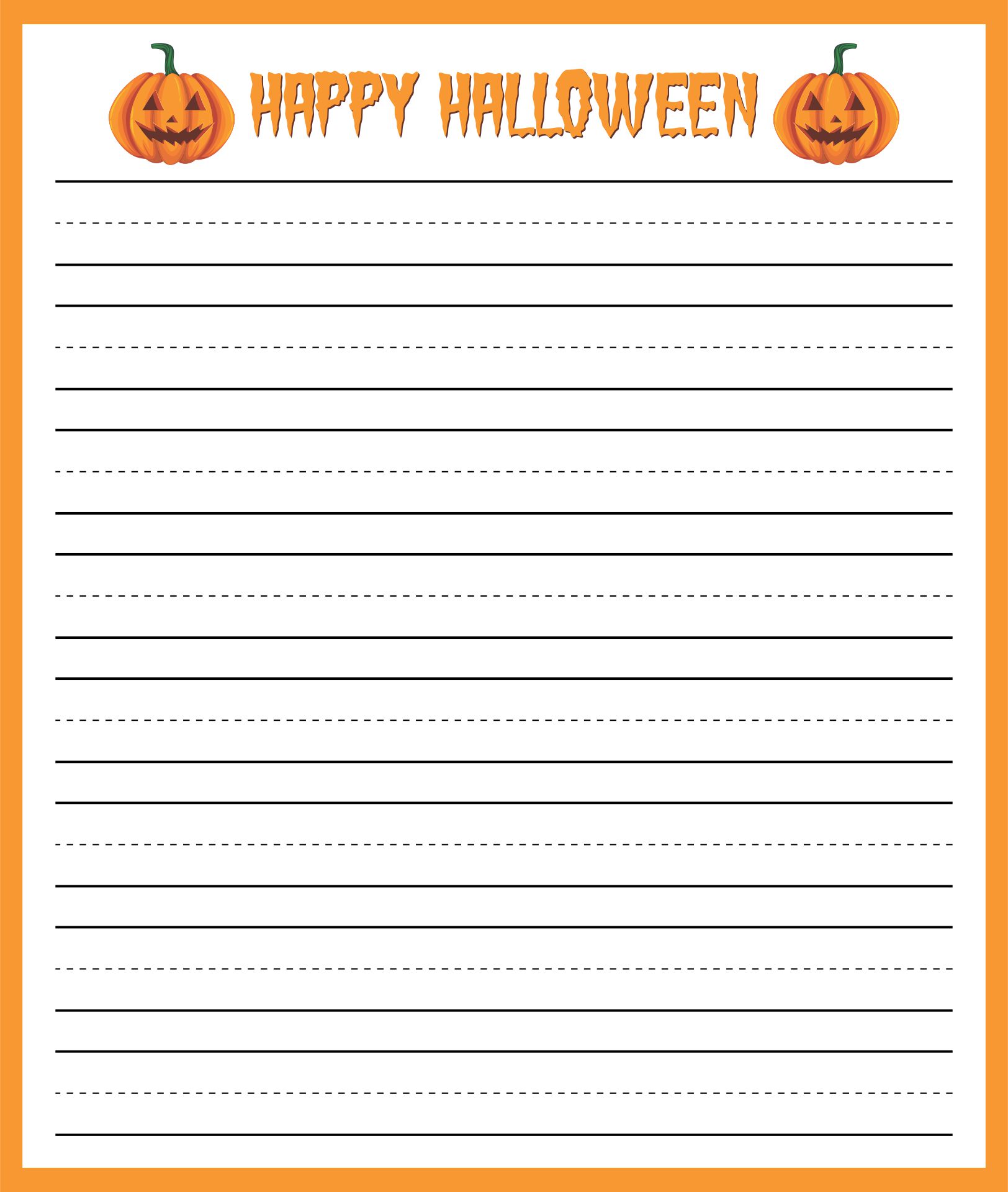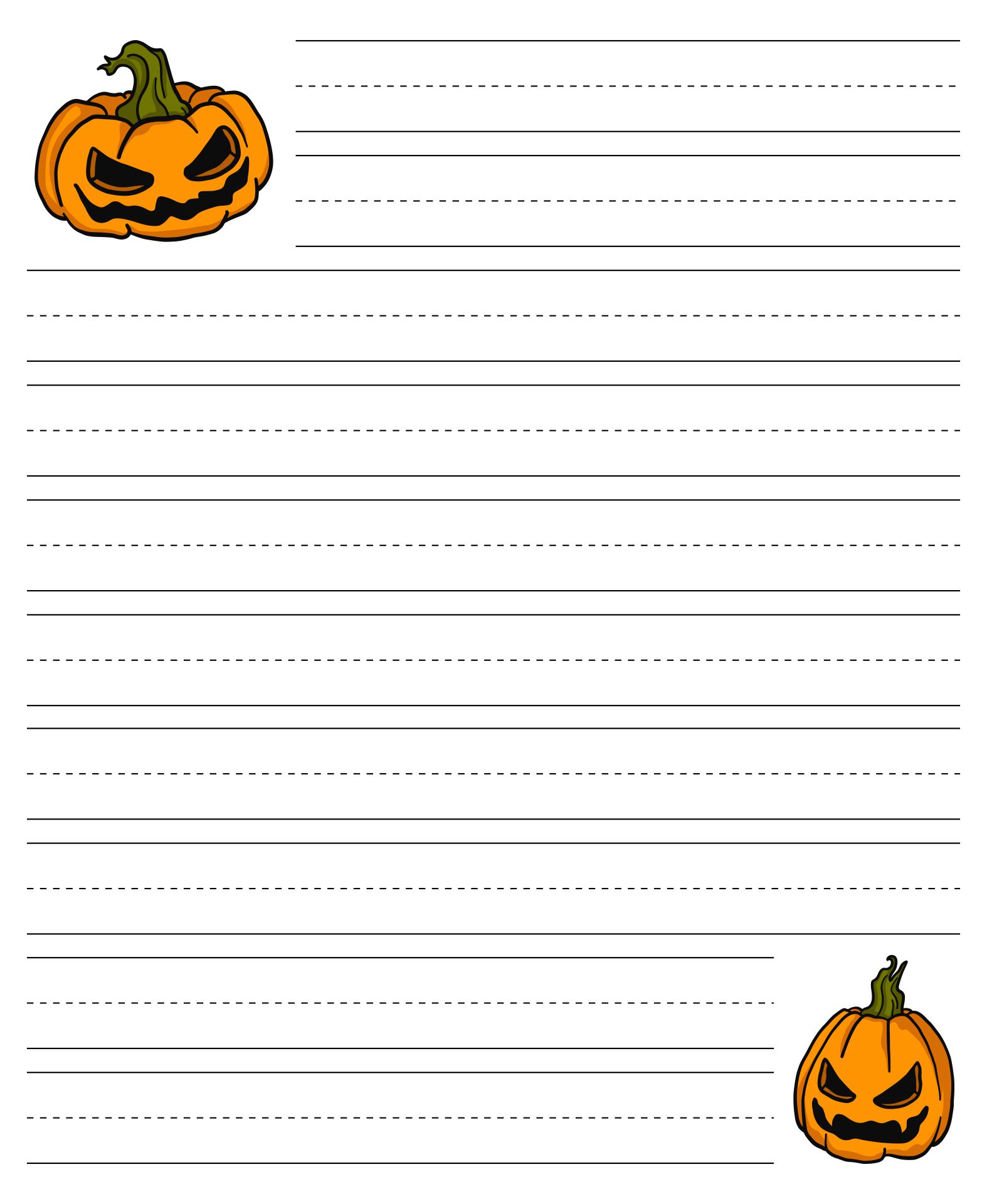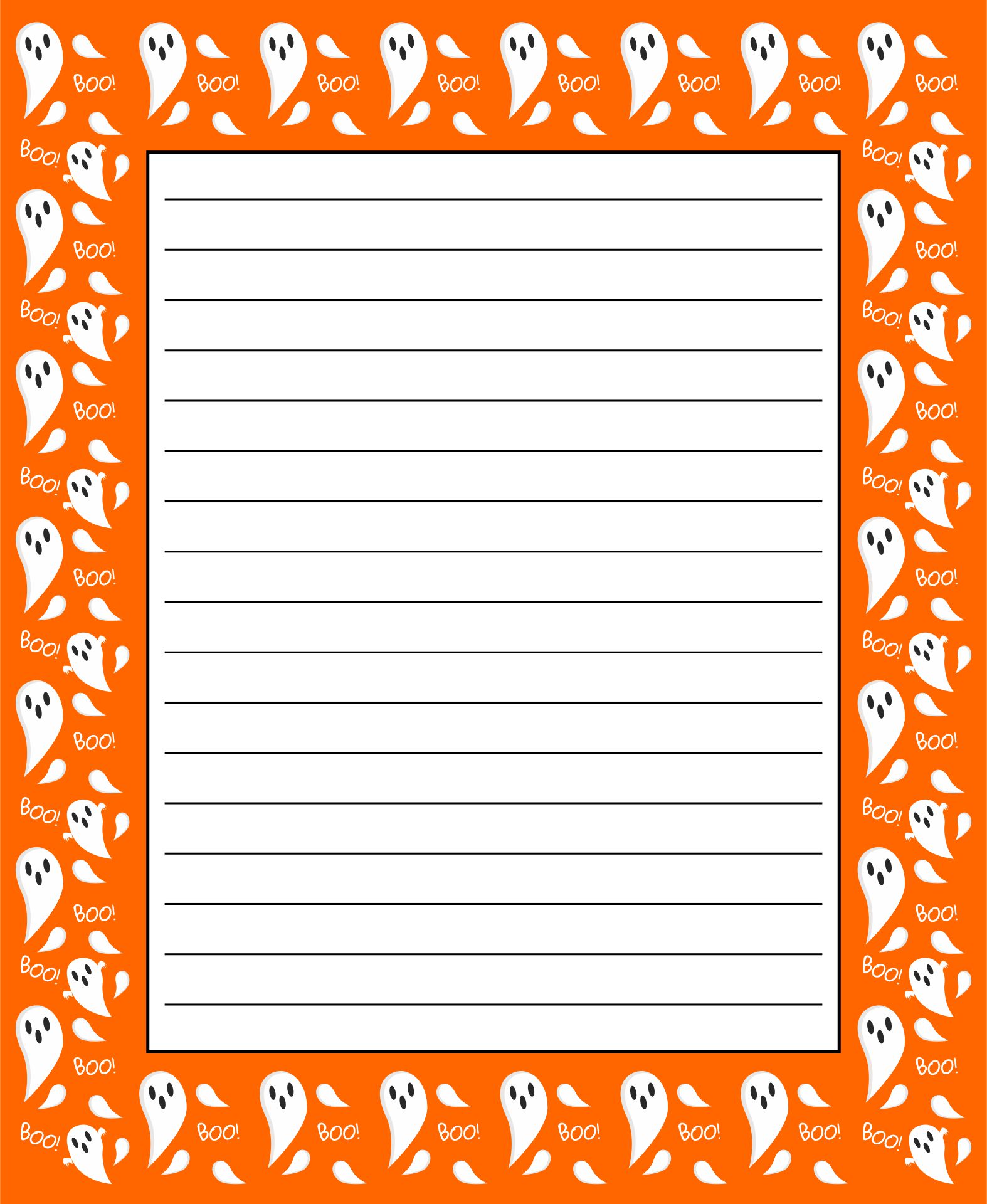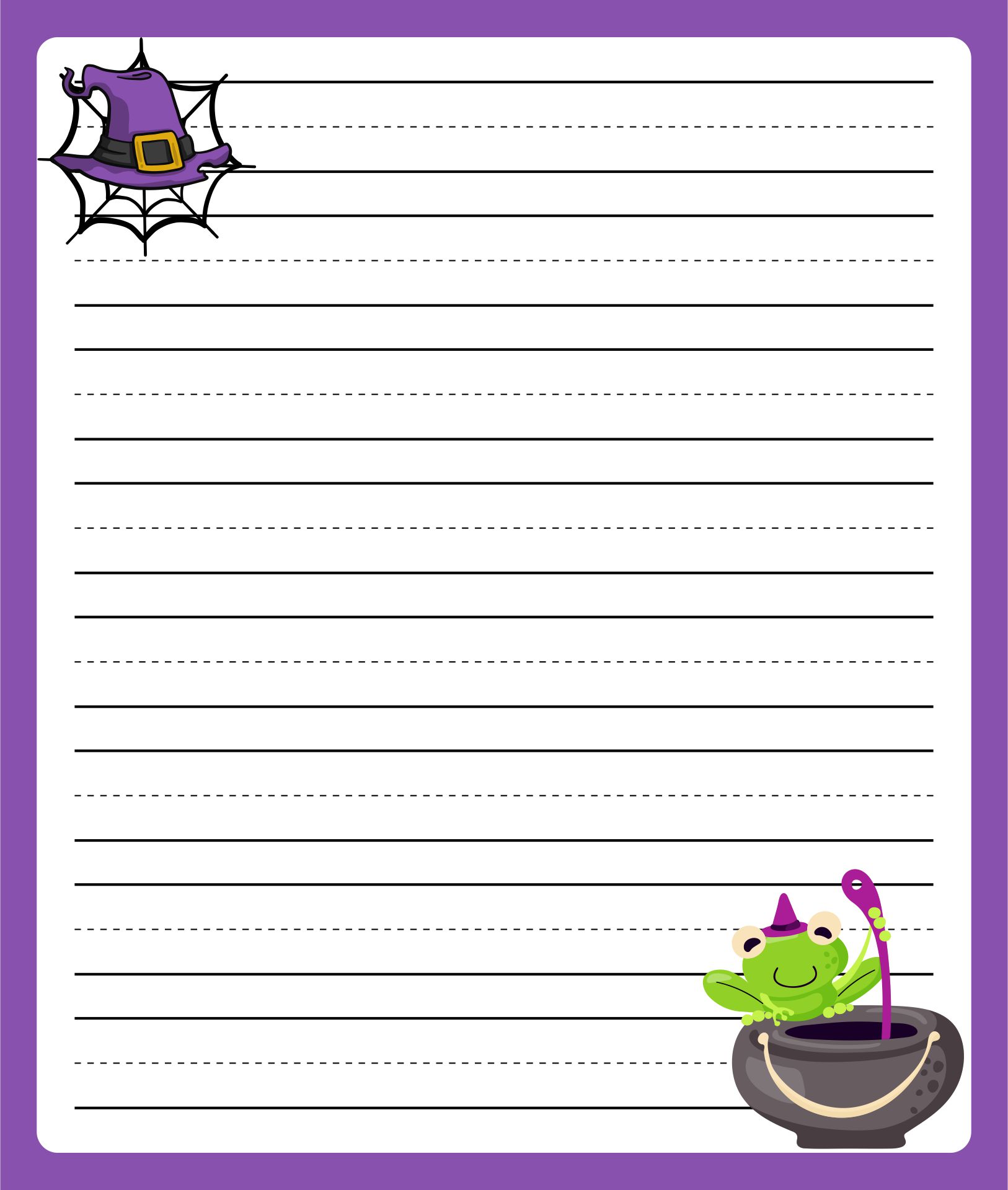 Should the Halloween-lined writing paper be free?
Absolutely! Everybody must get the chance to learn how to write from a very early age and neatly. Good handwriting can help the teacher to check the homework in less tense. In the end, the kids also have the confidence to write scary Halloween stories, as they get the inspiration from the Halloween characters on the writing paper. Thus, a free Halloween-lined writing paper is important, both for the students and parents because it is budget-friendly.
---
More printable images tagged with: