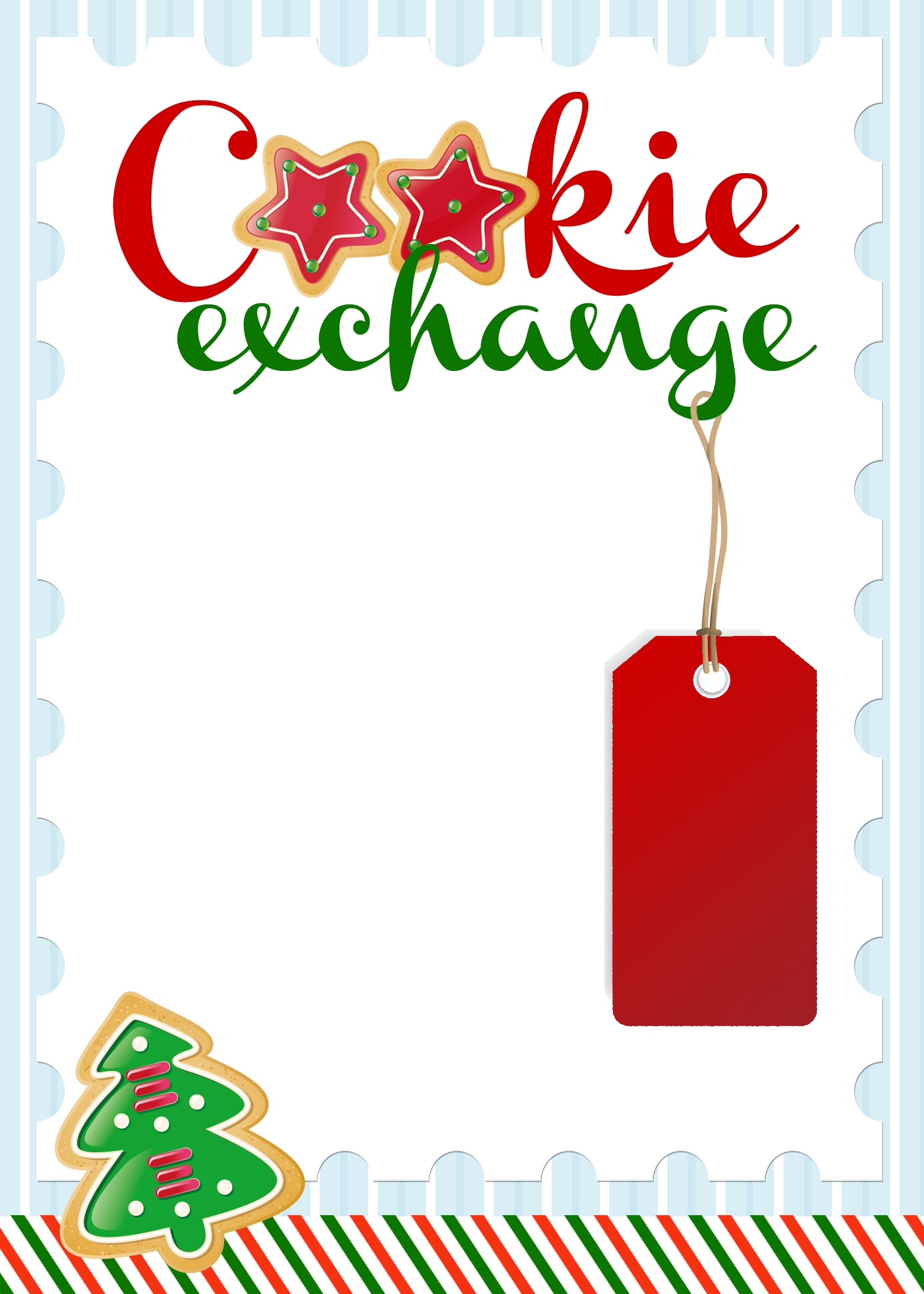 What is Cookie Exchange?
Cookie exchange, sometimes also called a cookie swap is an event where you gather with your friends to exchange cookies. Usually, the guests are expected to bring several cookies of their favorites. The cookies are preferably homemade that you bake yourself, but if you don't know how to bake, you are free to bring your favorite store-bought cookies. You can pack the cookies into gifts using gift bags. The goal is by the end of the event you will go home with different variations and flavors of cookies.
How do you hold a Cookie Exchange?
There are several steps you can do to hold a cookie swap. First, you will need to determine the place. Will you hold it in your house or public spaces such as a restaurant or coffee shop. You can also hold it at your school or office. After you know when and where you are going to hold the event, you will need to decide who you want to invite. You can invite several of your closest friends. You can make invitations to send to them. Make sure that you give them the information whether they can bring store-bought cookies or if they should bake the cookies themselves. You also need to tell them if they need to bring several kinds and flavors of cookies or if they can bring only one kind of cookie.
On D-day, the guests will come with their cookies. You can do several things to exchange cookies. For example, you can gather all the cookies on a table and the guest gets random cookies without knowing what's inside. You may need to color-code each cookie from each guest so they don't bring home their own cookies. You can also let the guest give the cookies to the person next to them or the person they want to swap cookies with. Make sure that the cookies are distributed evenly.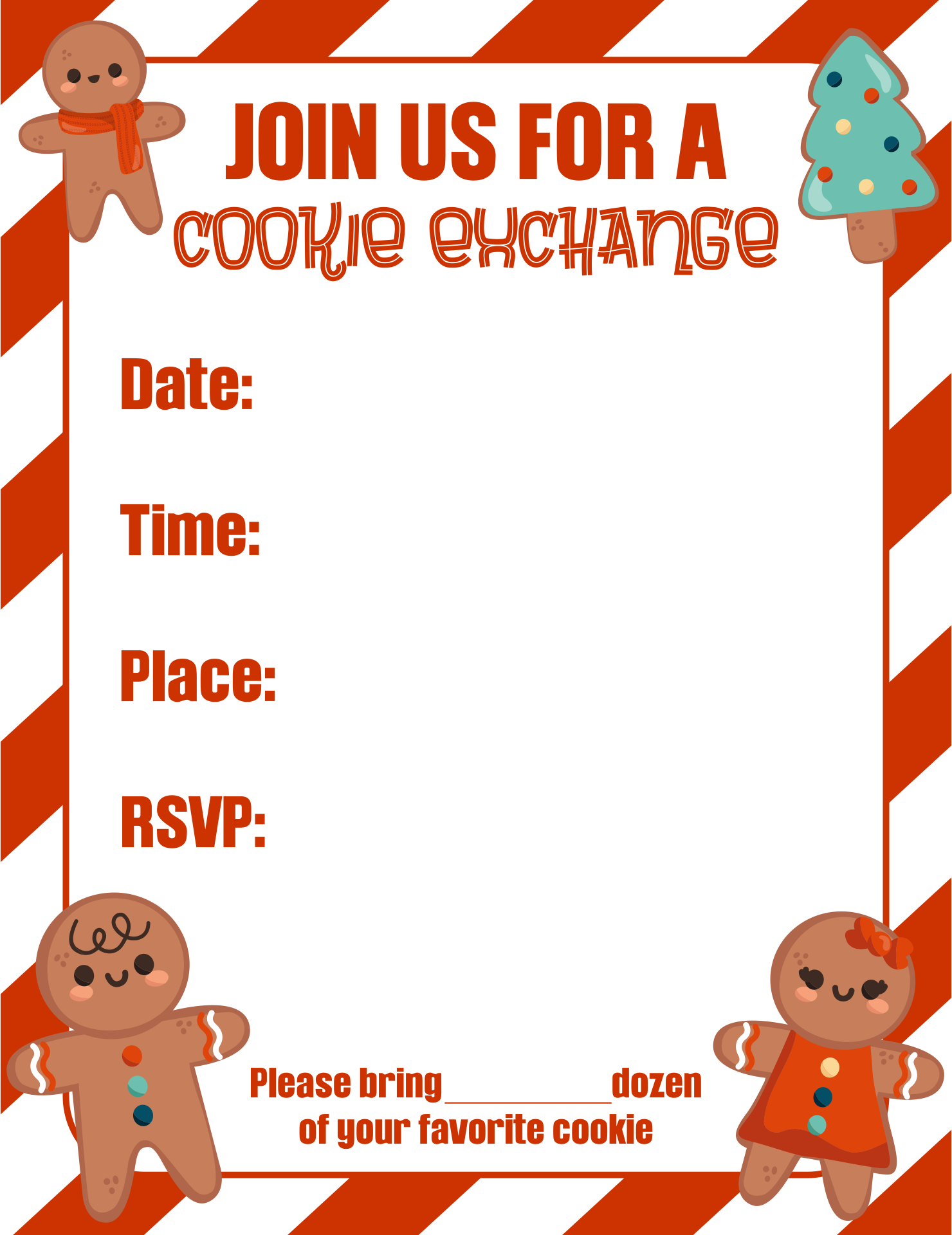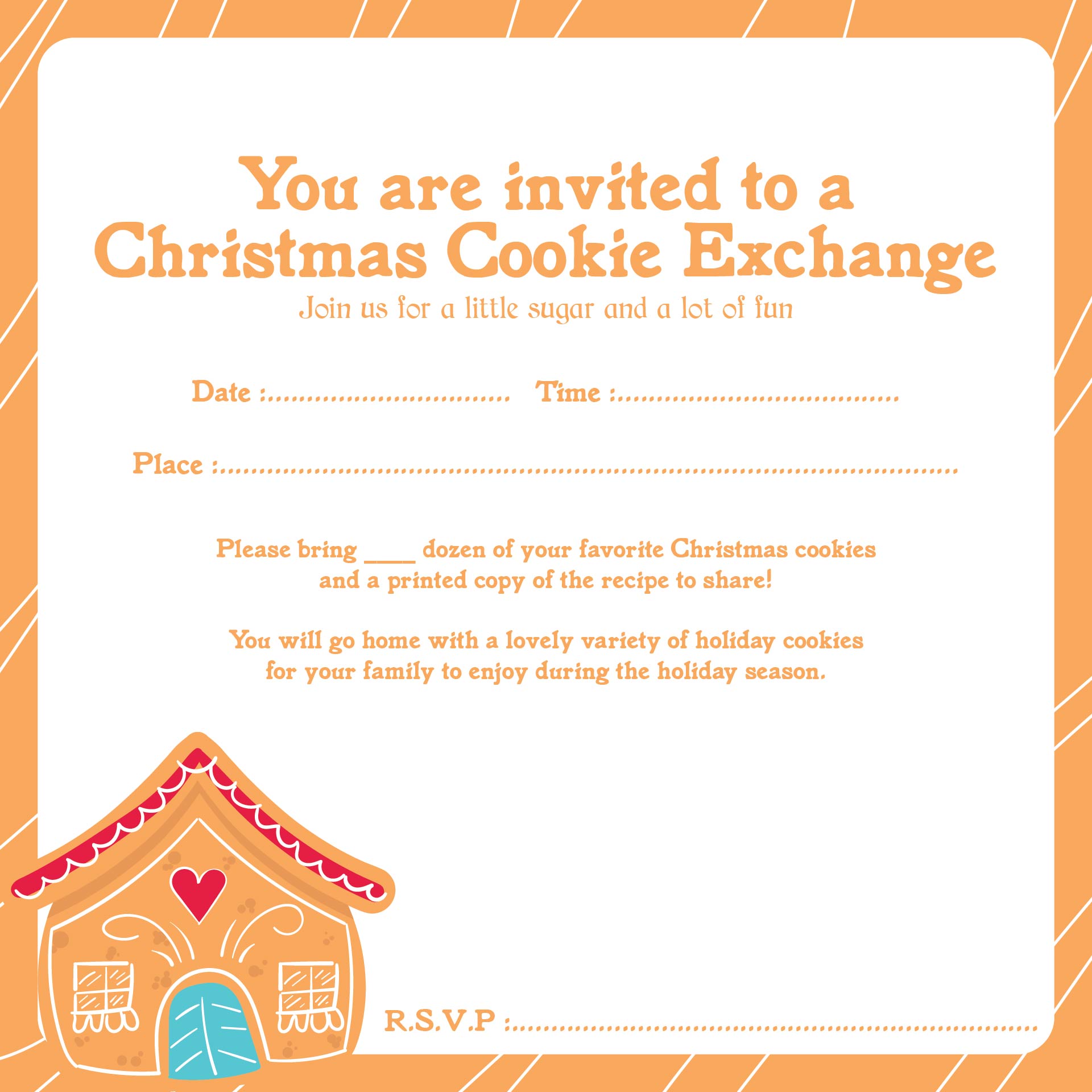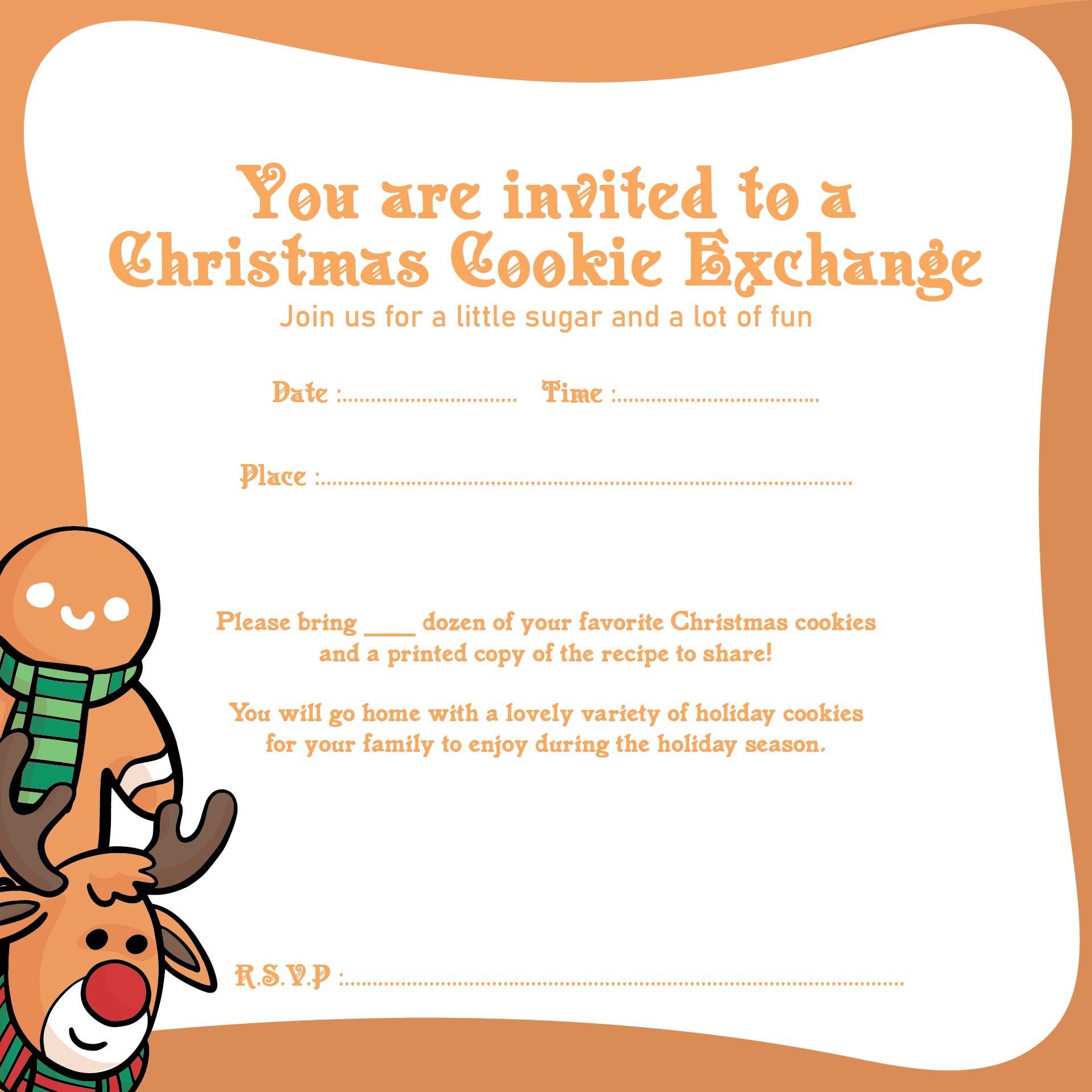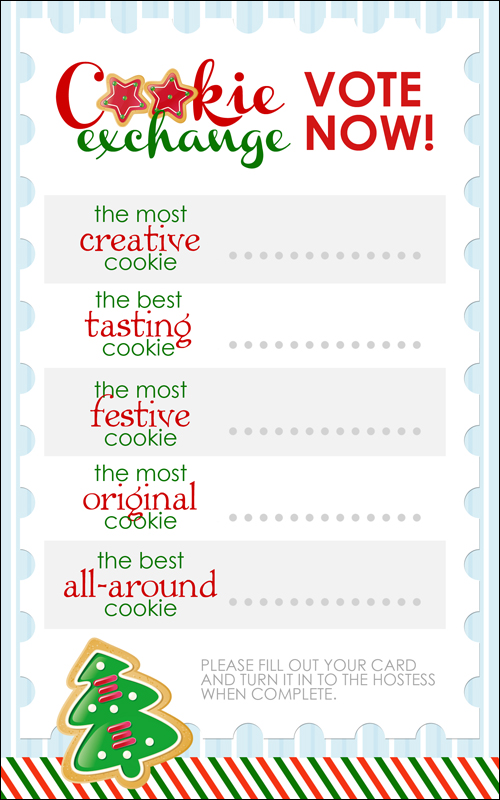 How do you make a Cookie Exchange Invitation?
You can make it easily using a cookie exchange invitation template. You can get the template online or at several free designing websites and apps. Choose a template and edit it however you please. In the invitation, make sure you provide all the information needed such as the place and time. Make sure you write additional information such as the number of cookies to bring, how the guest is expected to wrap the gift, and the dress code if there is any. You can print the invitation and send them to the guest, or you can also send them digitally.
---
More printable images tagged with: