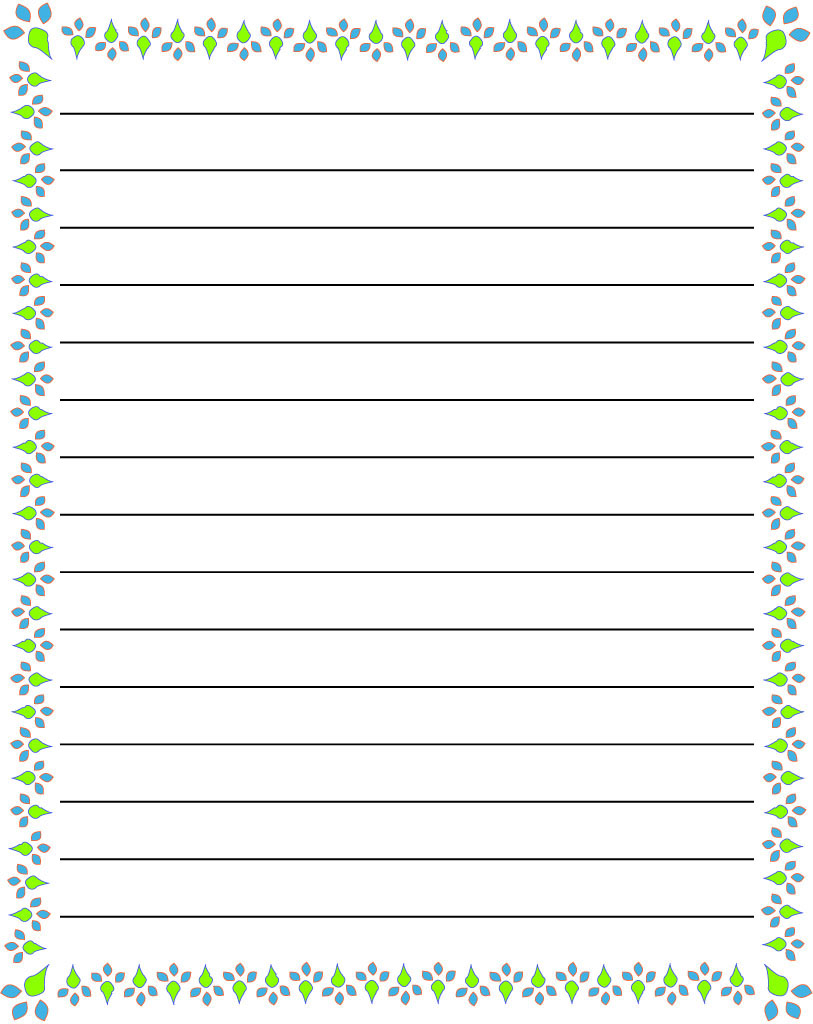 Why do You Need a Christmas Border Lined Writing Paper?
It is a good paper to use for your Christmas letters or thank you cards. A lined writing paper will make it easier for you to write the text nice and neatly. While the border already adds the Christmas vibe so you can send the Christmas spirit to your loved ones without having to say too much. A beautiful well-designed paper also will encourage you to write. You can use the writing paper for several purposes such as write a Christmas letter, write a letter to Santa, make a Christmas card, write your Christmas recipes, write your Christmas wish list, and many more.
Where do You Get a Christmas Border Lined Writing Paper?
You can get them at any stationery and book stores. There are so many options you can choose from the designs, size, the material used, to the various sizes of the line spacing. You know, if you want to write short messages with bigger letters, you may want to use a lined writing paper with bigger line spacing. A writing paper with a bigger line space is also perfect for your younger kids who just started to learn how to write. You can also get them online. There are countless options you can download for free and you can print it using your home printer.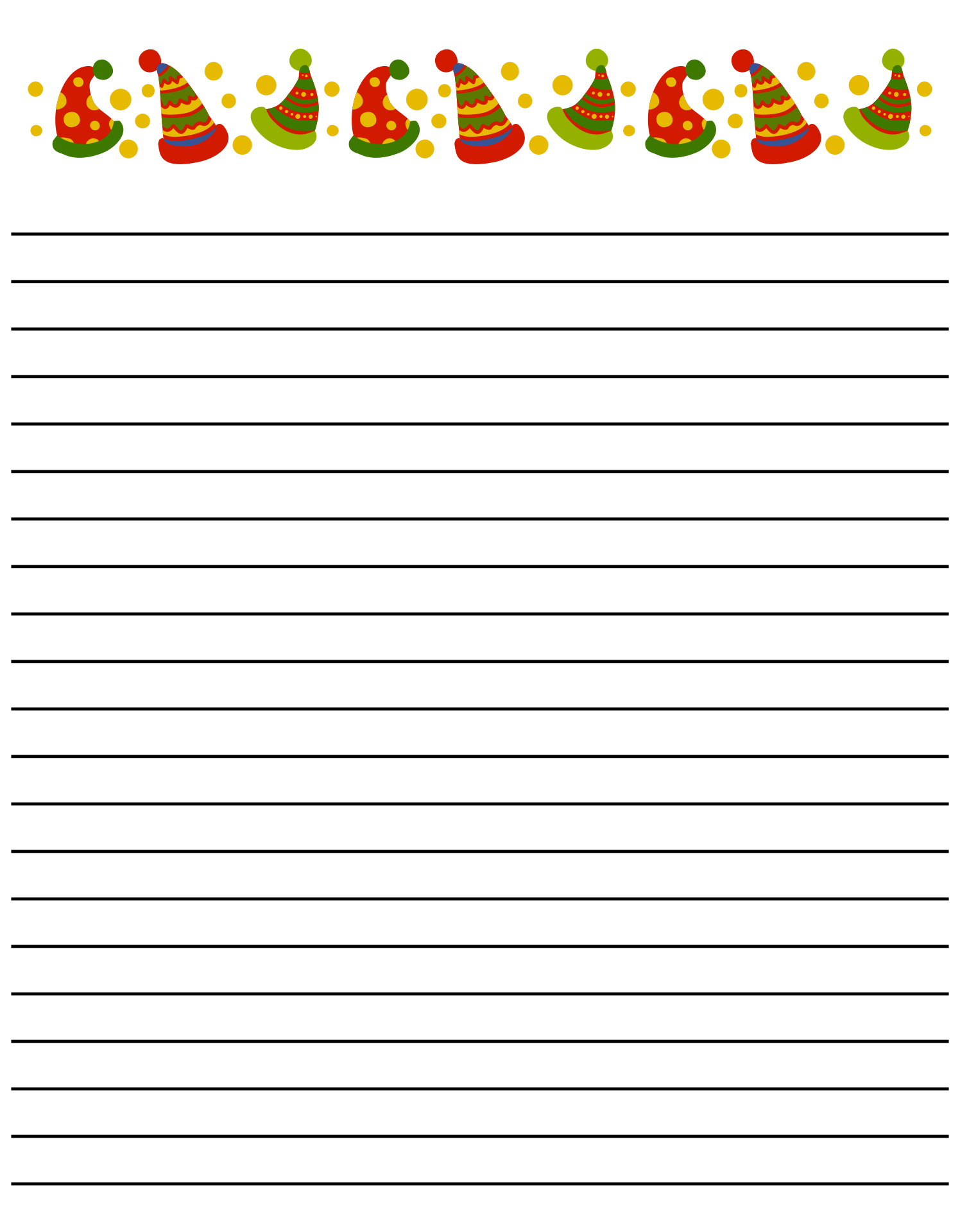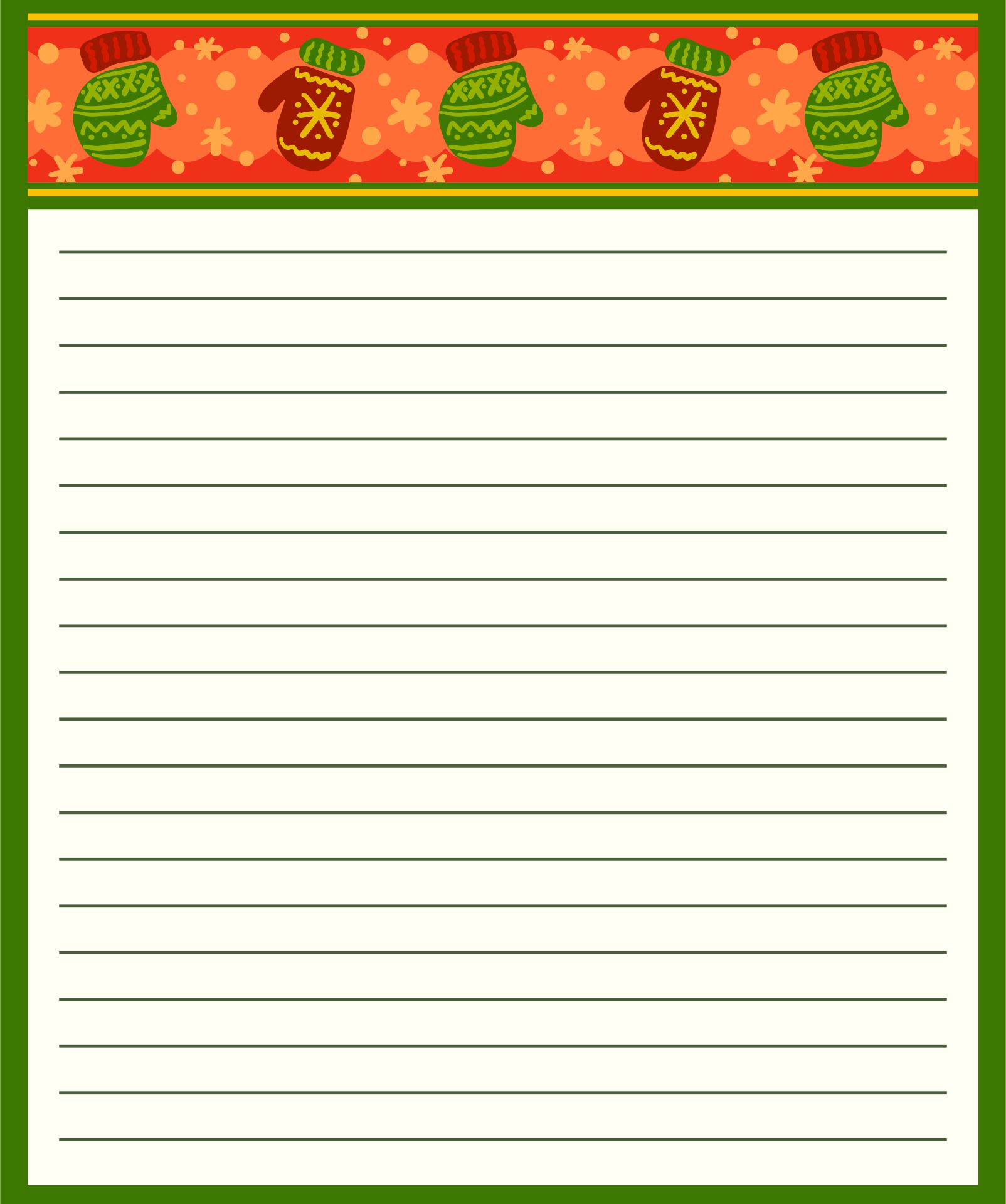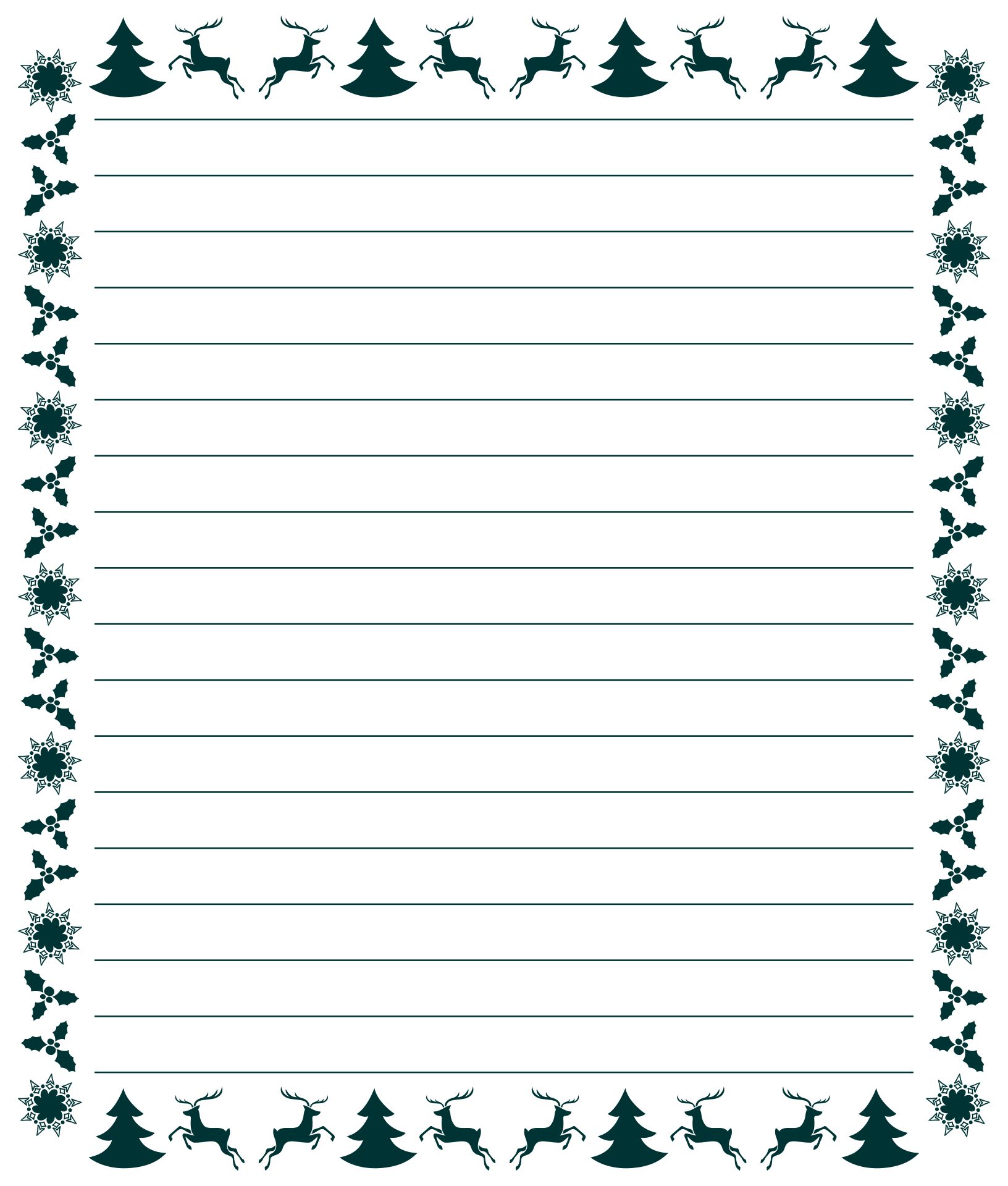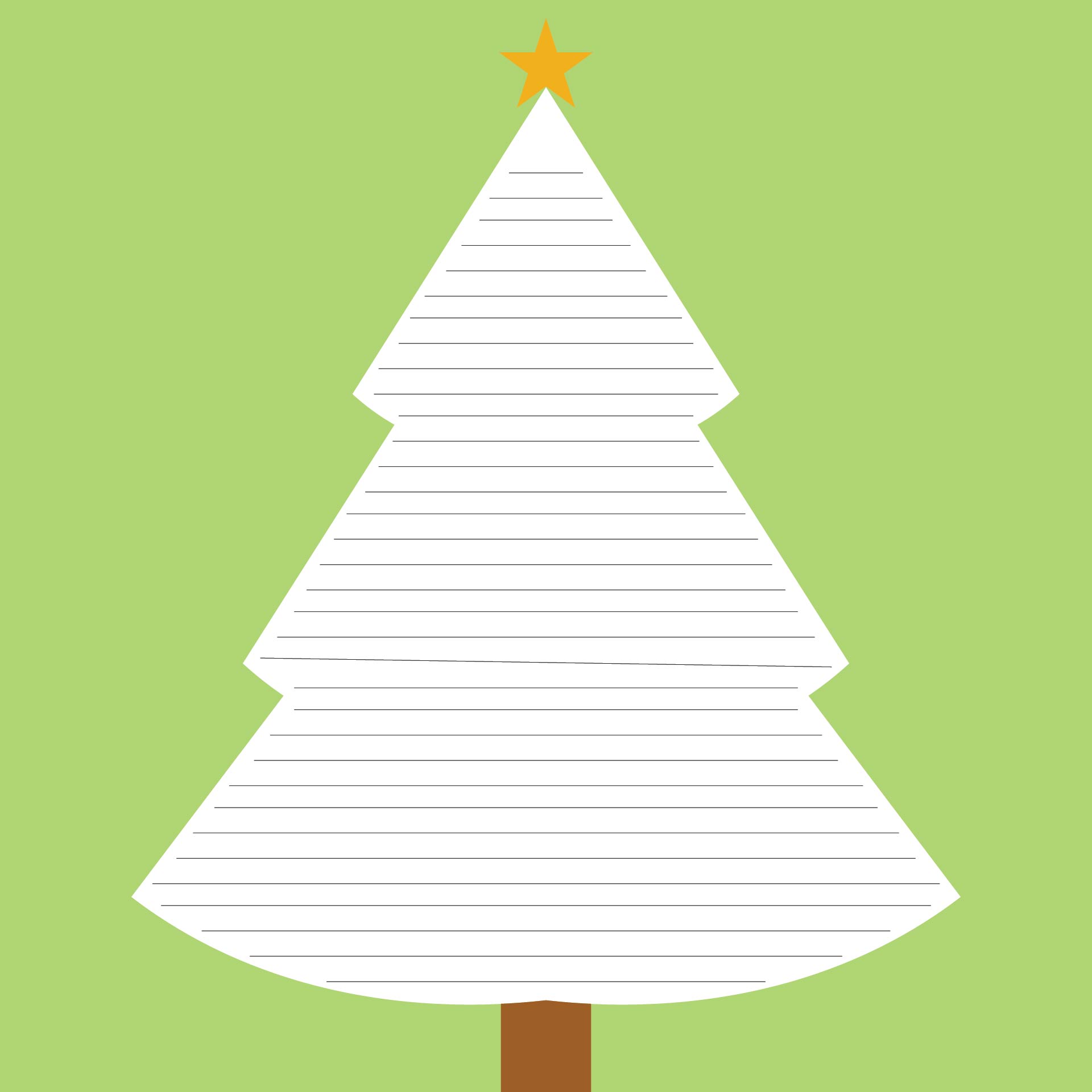 How do You Make Your Own Christmas Border Lined Writing Paper?
There are two ways you can make it. First, make it entirely from scratch on a design program. If you want to do it this way, you will need to create the lines as well. After you have the lines, you can then add the borders. You can use a ready to use a border, or you can make it yourself by putting together some Christmas illustrations and putting them around your documents.
The second way is to make it by hand. You can start with a regular lined writing paper. You can, of course, use a blank paper but you have to line the paper manually and it will take too much time to do. After you have the paper, you can add the borders. You can make a cutout border and glue it to the paper. You can also use some Christmas shape stamps and stamp them around the paper in different colors. You can even draw a garland or Christmas light bulbs around the paper by hand if you want. It will make the paper look more artistic if you do.
What does Christmas mean to kids?
The holiday season always has a place in everyone's heart. Cheerful with lights and bells ringing fulfill the celebration. This is what kids always waiting for. When it comes to the means of this celebration, kids might have their own opinion.
Christmas is a magical time for kids. They wait for Santa's coming and share the presents. Writing a letter for Santa is also part of the tradition.
Doing the activities with a Christmassy theme would be such a great way to let the kids find meaning. Make them understand the nativity story with illustrated book and make them read aloud!
While waiting for the present from Santa, kids would love to put on any decorating items on the tree. Let them pull off their creativity and turn the tree into magical.
What are the differences between Merry Christmas and Happy Christmas?
It's December! Time to grab your decorations and turns out your house into the magical one. When it comes to some warm sayings, people often come up with Merry Christmas and Happy Christmas.
The saying Merry Christmas belongs to the American English phrase. It was started in 1534 by bishop John Fisher, which was used the letter. The word merry has the meaning of delightful, causing happiness, and pleasant.
Happy Christmas is a common saying from the British. This was traced to use in the mid-1600s. It becomes part of the celebration because it is often mentioned by Queen Elizabeth II on the annual broadcast.
What do Brits do on Christmas Day?
Even though Christmas is a huge celebration, the tradition in every country is different. Brits also commemorate this day festively. Some traditions that commonly happen in British are:
Hanging the mistletoe
The tradition of hanging the mistletoe was started by the ancient Druids. It has the hidden meaning of bringing luck and warding off the evil spirit. Kissing under the mistletoe was also first seen in the 18th century.
Mince pies
Mince pies were popular since the Middle Ages. The mixture of minced meat and chopped fruit as the pies fillers make this dish bring the perfect classic taste. Even nowadays, this pie still becomes everyone's favorite.
Christmas stocking
During Christmas, parents would hang the presents on the stocking and hang them on the fireplace. The fillers commonly consist of sweets, toys, and anything that fits in the stocking. This tradition was derived from the folklore tale and now turns into a tradition.
---
More printable images tagged with: