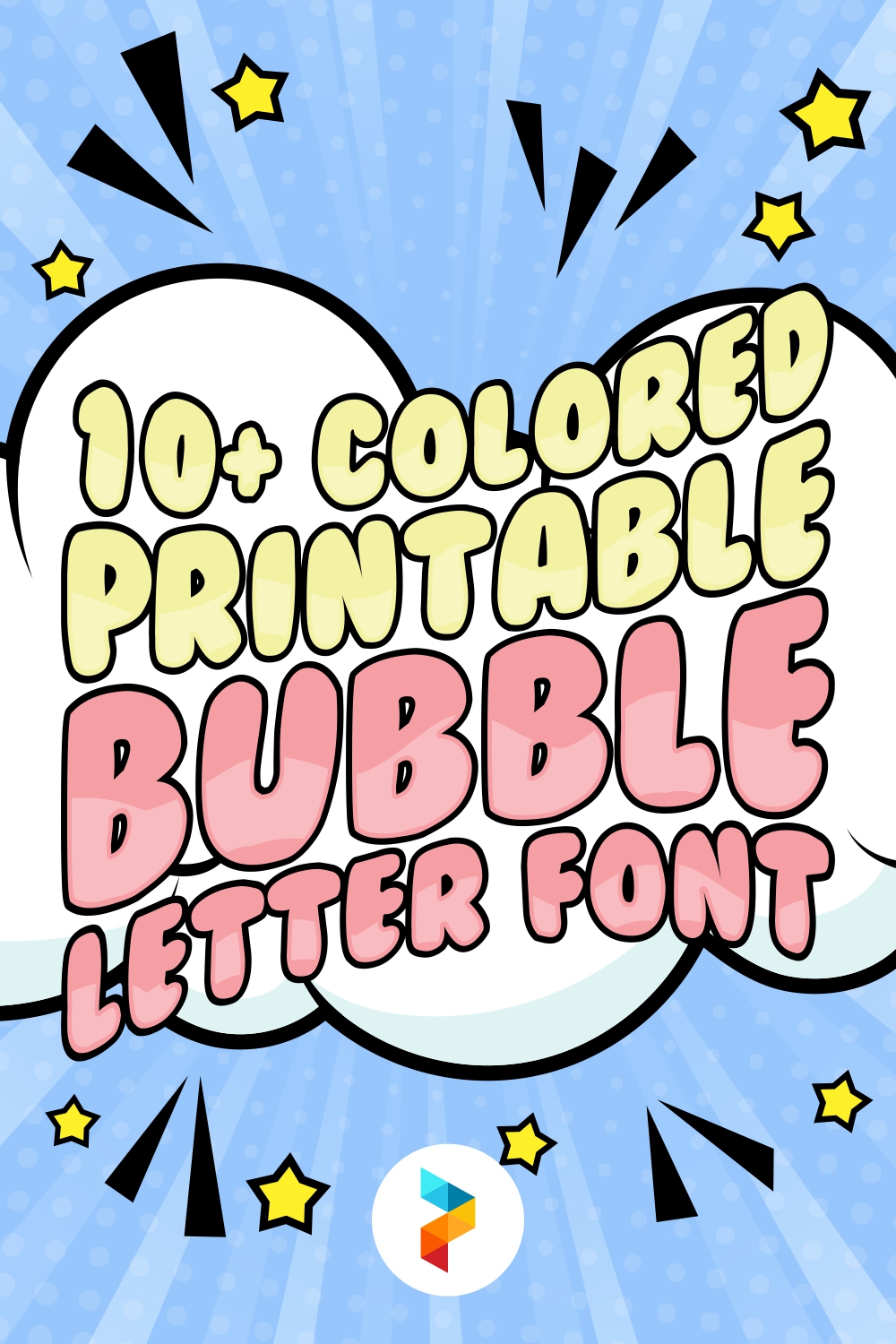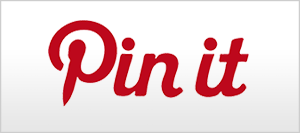 Colored Printable Bubble Letter Font

What are Bubble Fonts?
Bubbles font is one of the fonts used for decorative purposes. The shape is similar to a balloon and there is a balloon effect on the font. This font also looks unique and funny.
Thus the bubbly font shapes were flexible to use for decorations or coloring templates in bubble alphabet shapes. It also comes in shiny or glossy fonts.
So, you can be more free to choose the best fonts among the various bubble fonts. If you are interested in this bubble font, let's get to know more about bubble letter fonts: a timeless classic for creative typography here.
What are the Best Types of Bubble Fonts?
Spanky: This is one of the recommended bubble fonts with imperfect hand drawings that make it look unique. If you want to do branding, Spanky is perfect for use in your brand design.


Alloy Ink: Another excellent bubble font is alloy ink. The font is in capital letters with the numbers 0-9. There are punctuation, parentheses, and math operations.


Rote Flora: Well, this bubble font is a very beautiful type of font. Not only round, but this font also has square elements. Because of its uniqueness, you can try to make a writing design that is different from the others.


Choko: There are 5 different styles of the Choko bubble font. Two of them are highlights and shadows. Those two styles can be combined so the text will look multi-colored. In addition, the characters in the font are also very complete.


Modak: Modak is a bubble font with perfect thickness. All letters in Modak are available in lowercase sized letters. That makes this font feel friendly and fun.
Why is Using Fonts Important in Design?
Various design works always feature letters with unique fonts. This element plays an important part in designs so the text on the design can be read. Finally, the message can be delivered to the audience.
For this reason, you should not choose a font carelessly because it can have an impact on the product or message you want to give to others. With the right font selection, you will be able to attract the attention of many people.
In addition, fonts can also make it easier for others to understand the information provided by a design.
The bubble letters alphabet gives a playful vibe as well. It is common for us to see the fonts being used in templates for birthday banners and to make an eye-catching visual. If the information is easy to understand, other people will remember it easily. It's the best way to promote a product or an important event to others.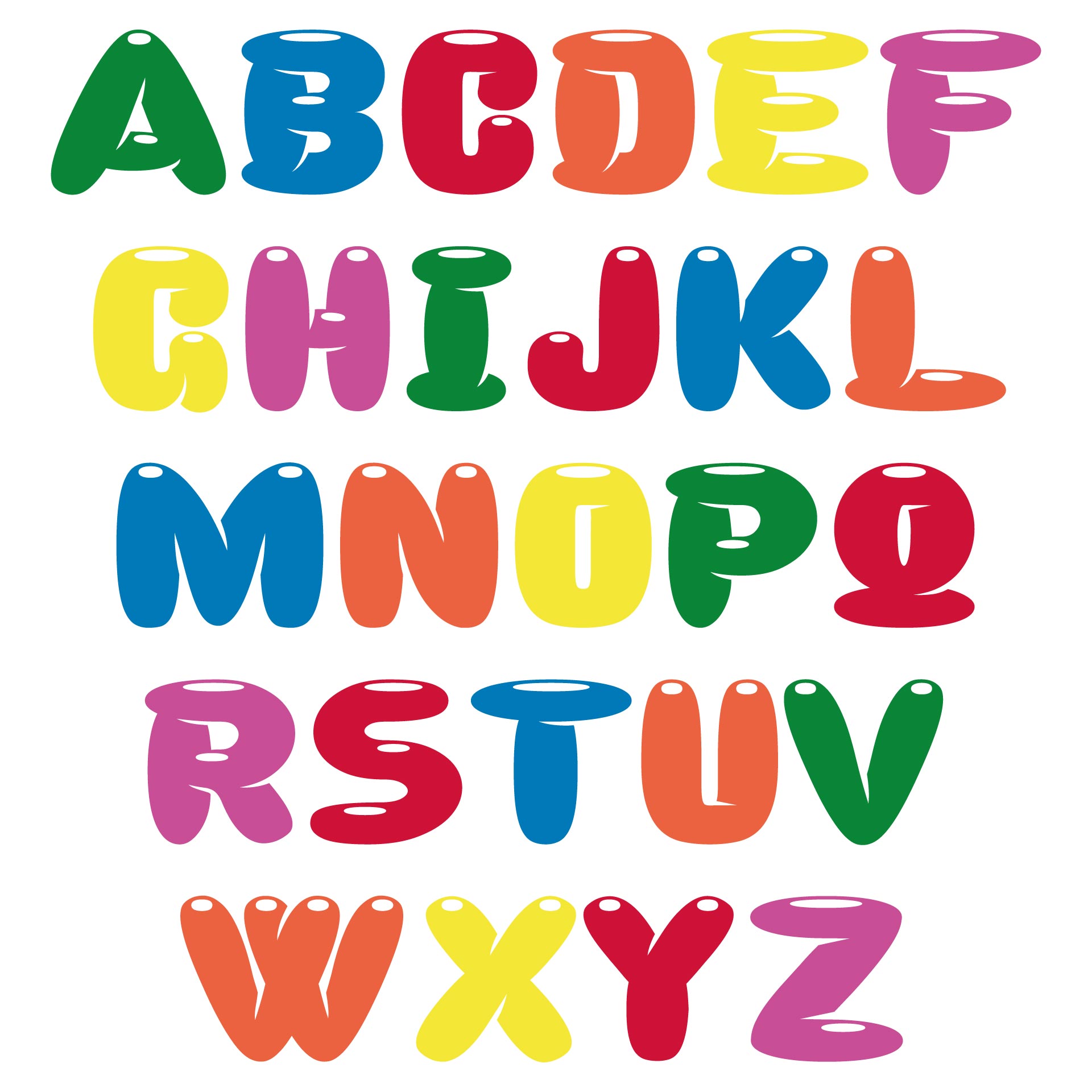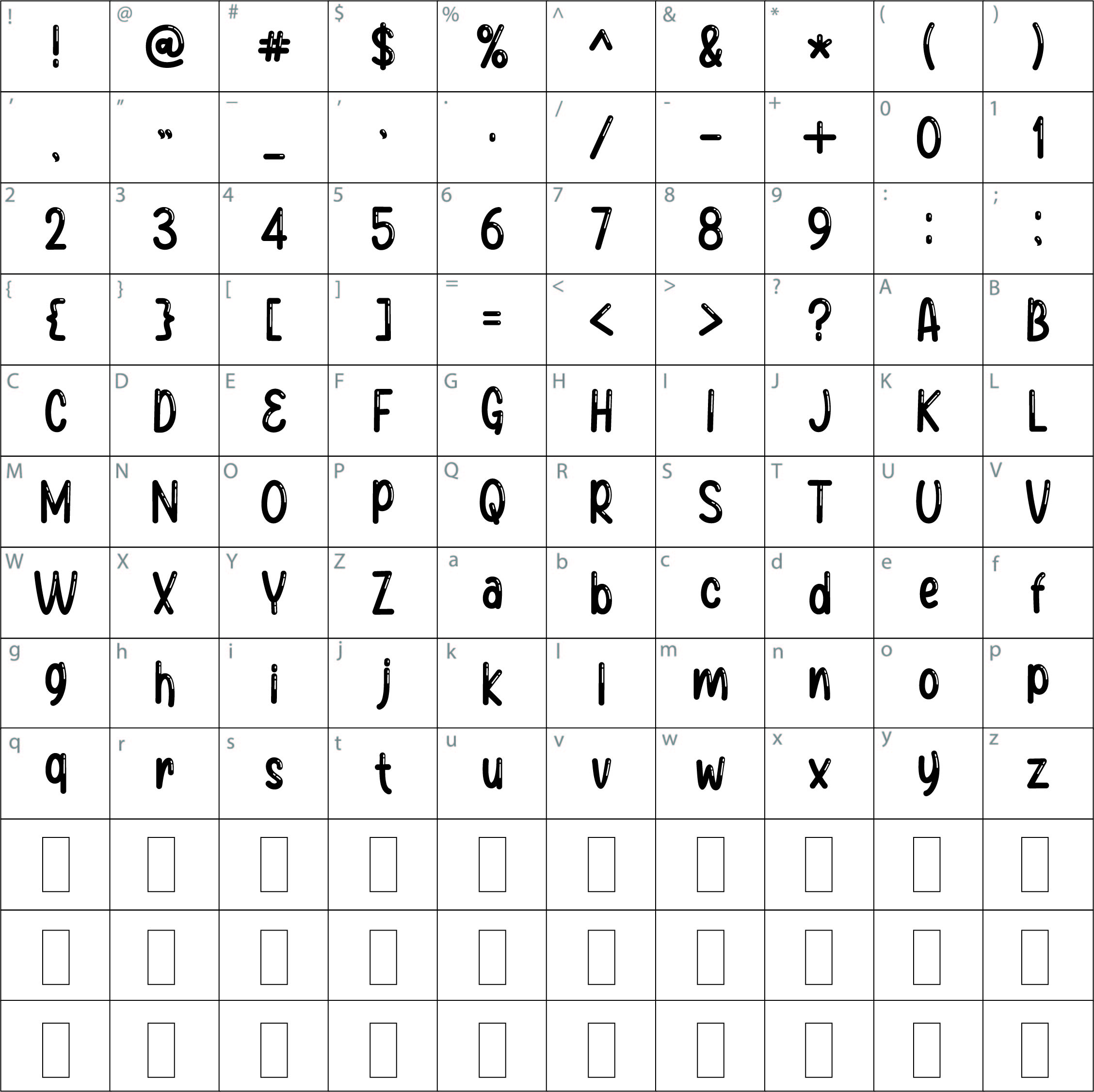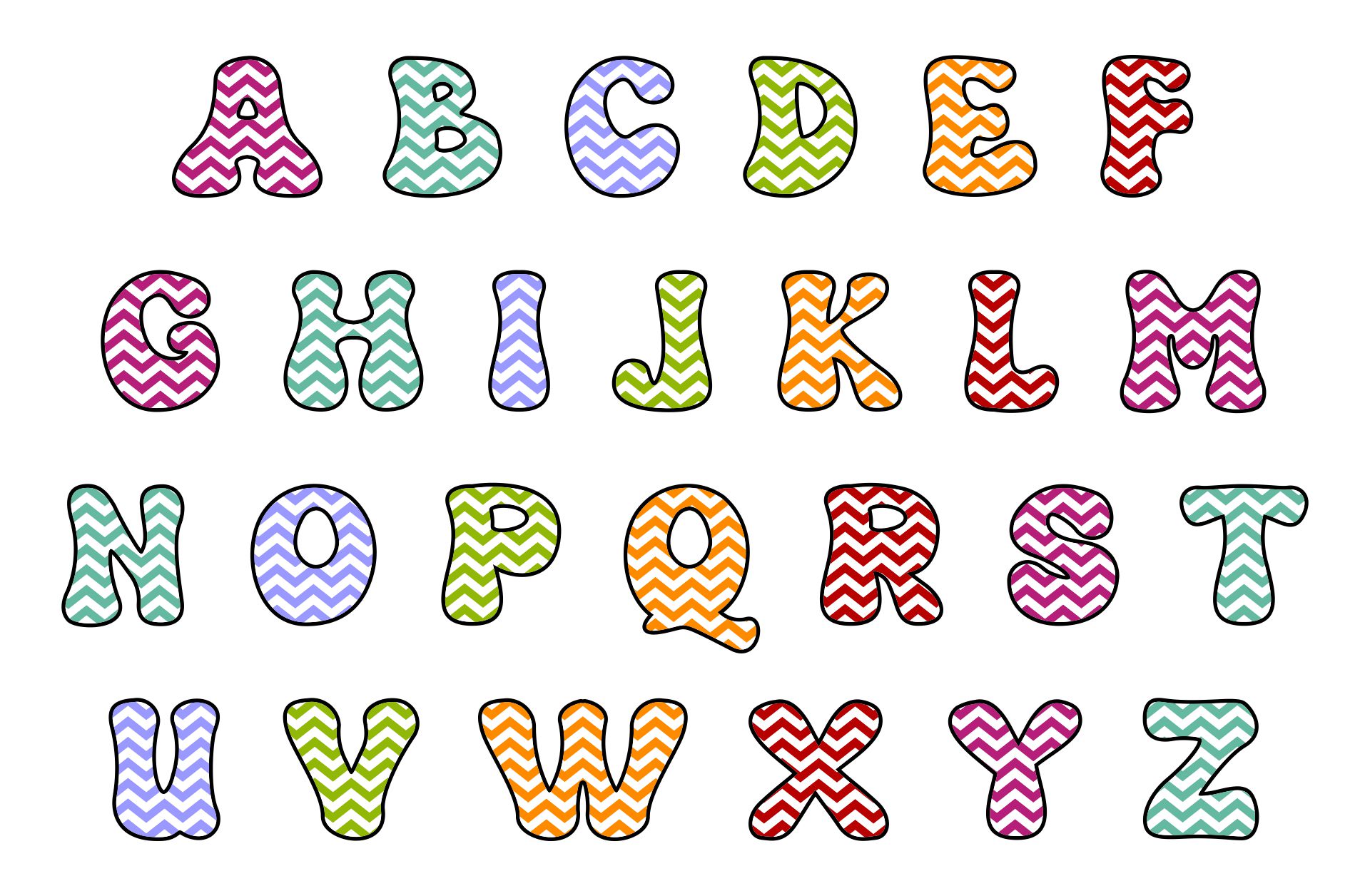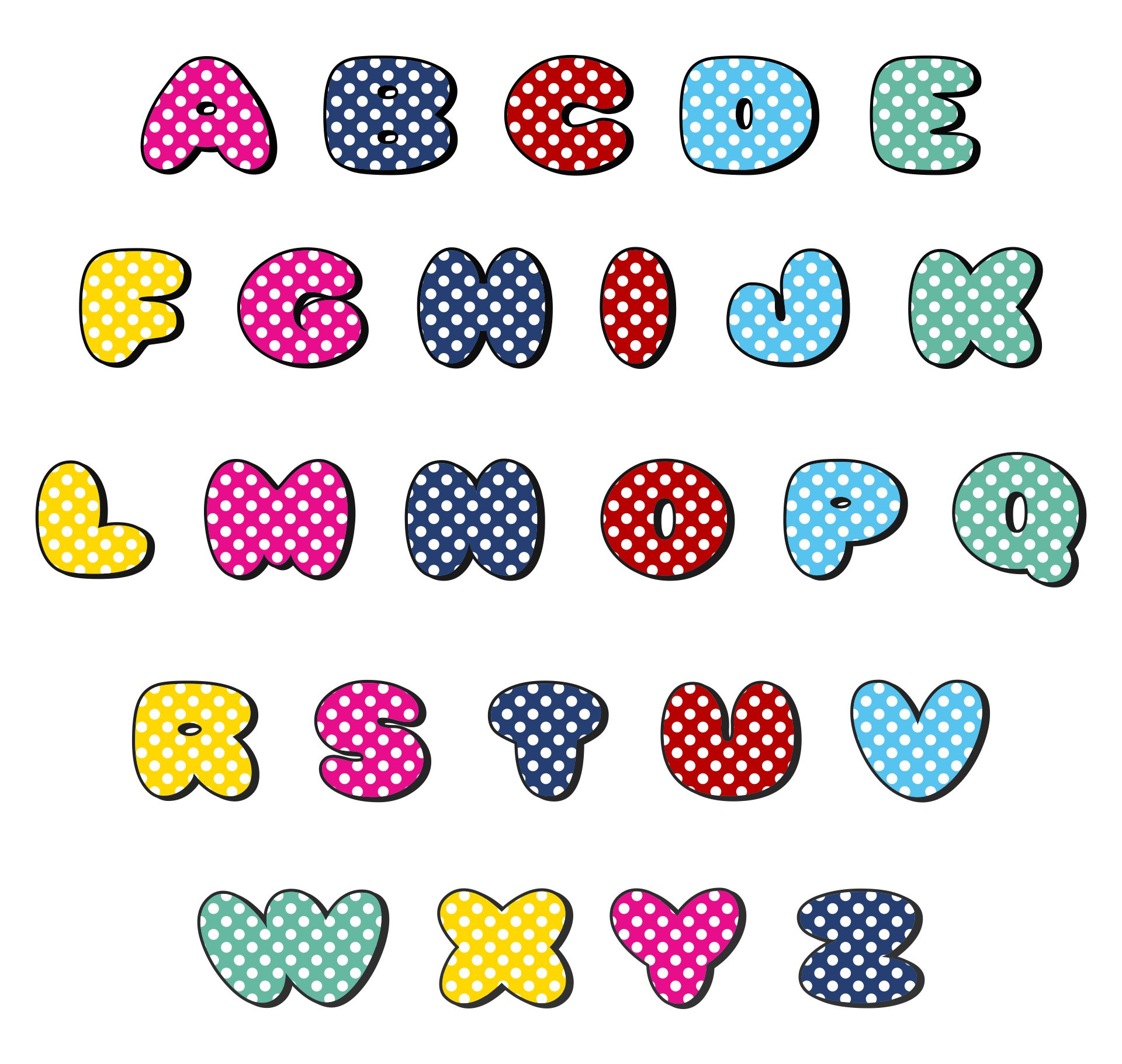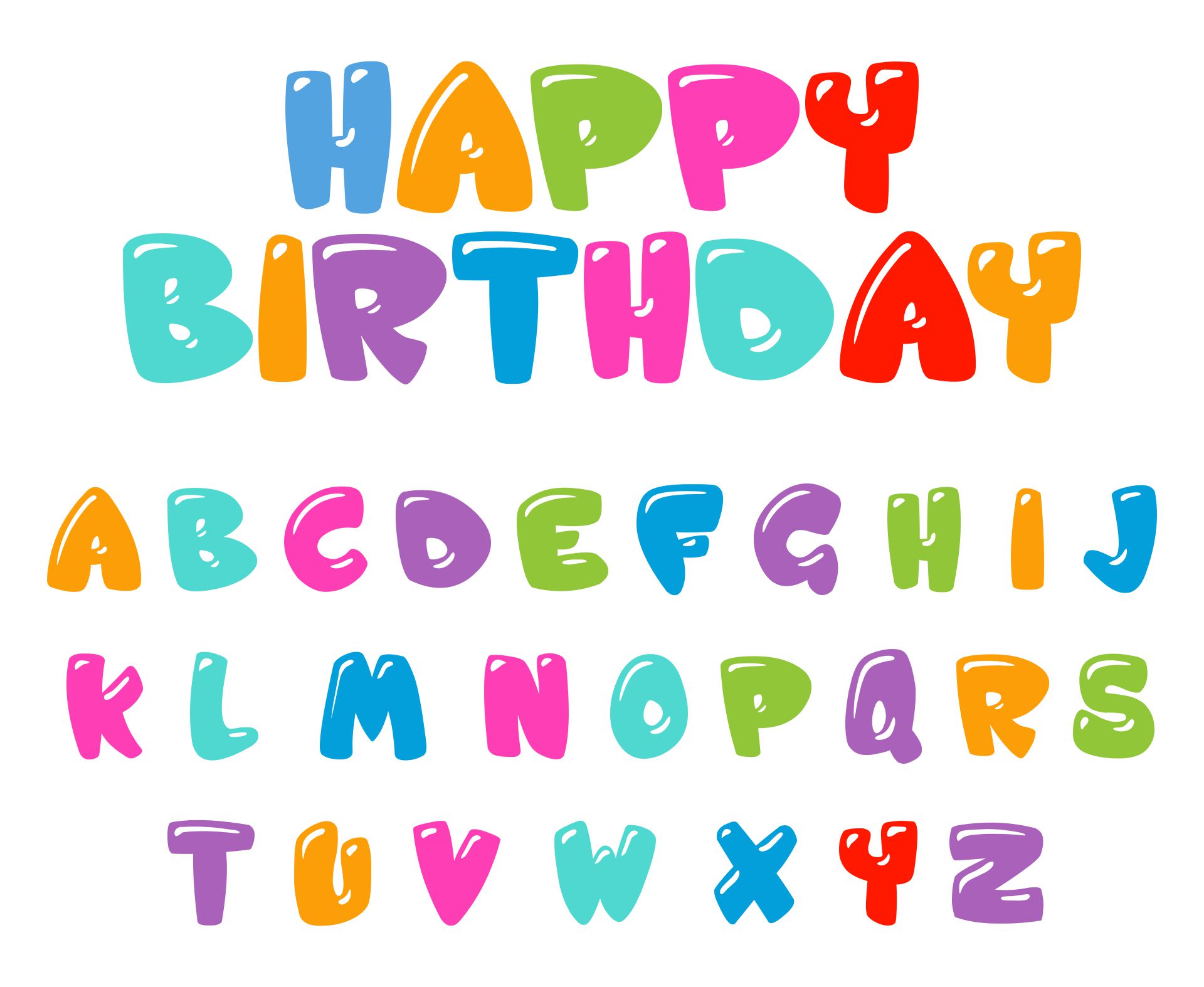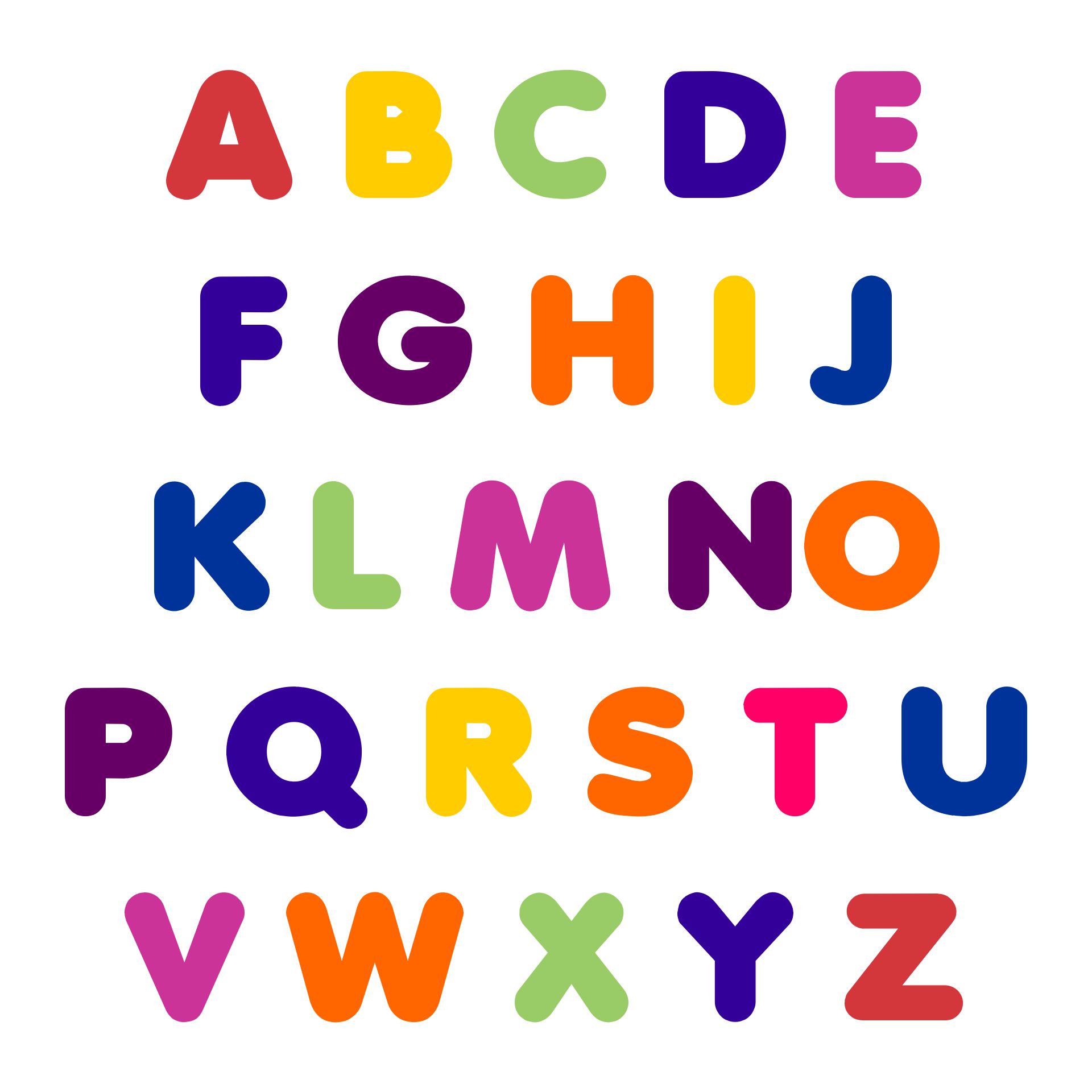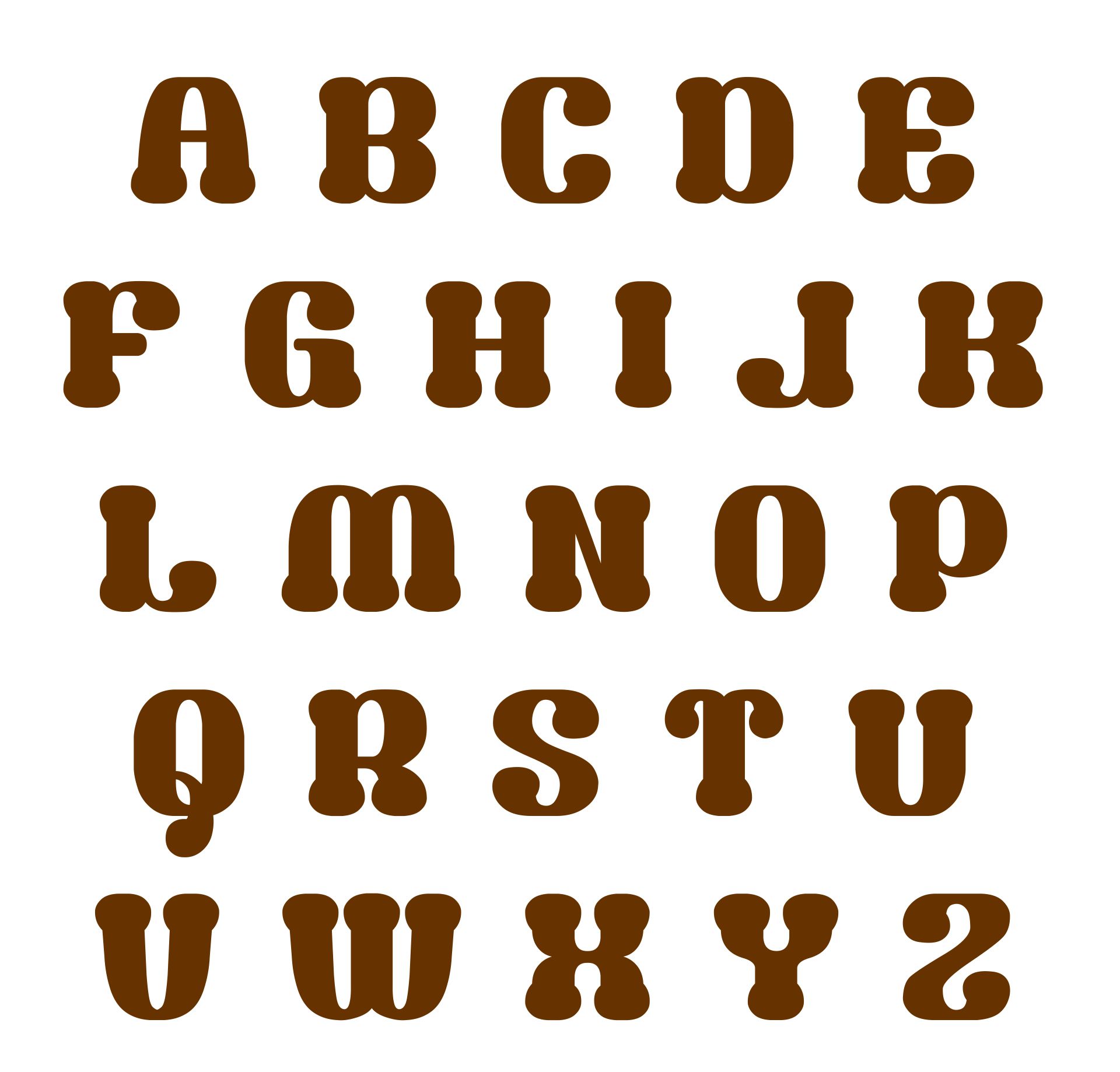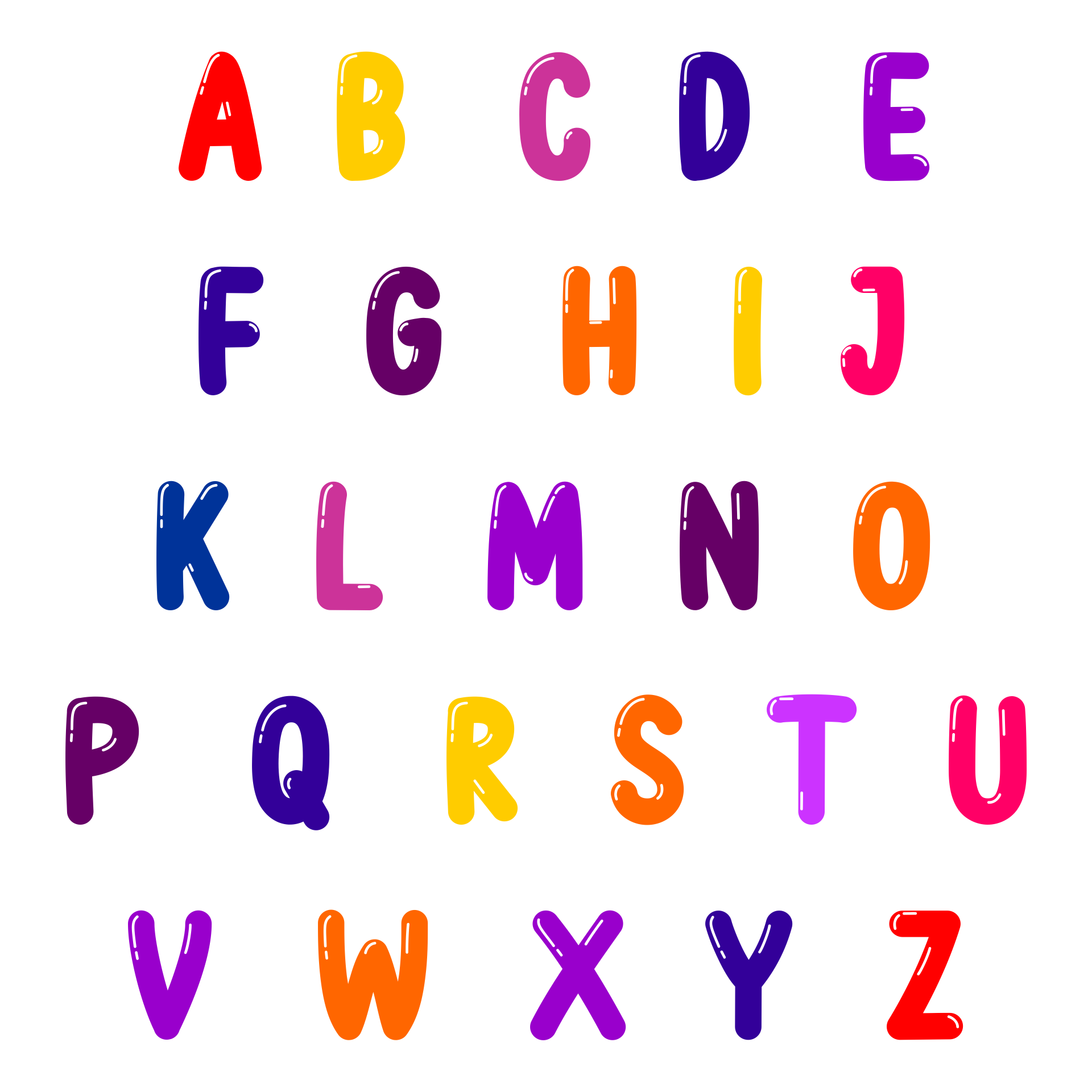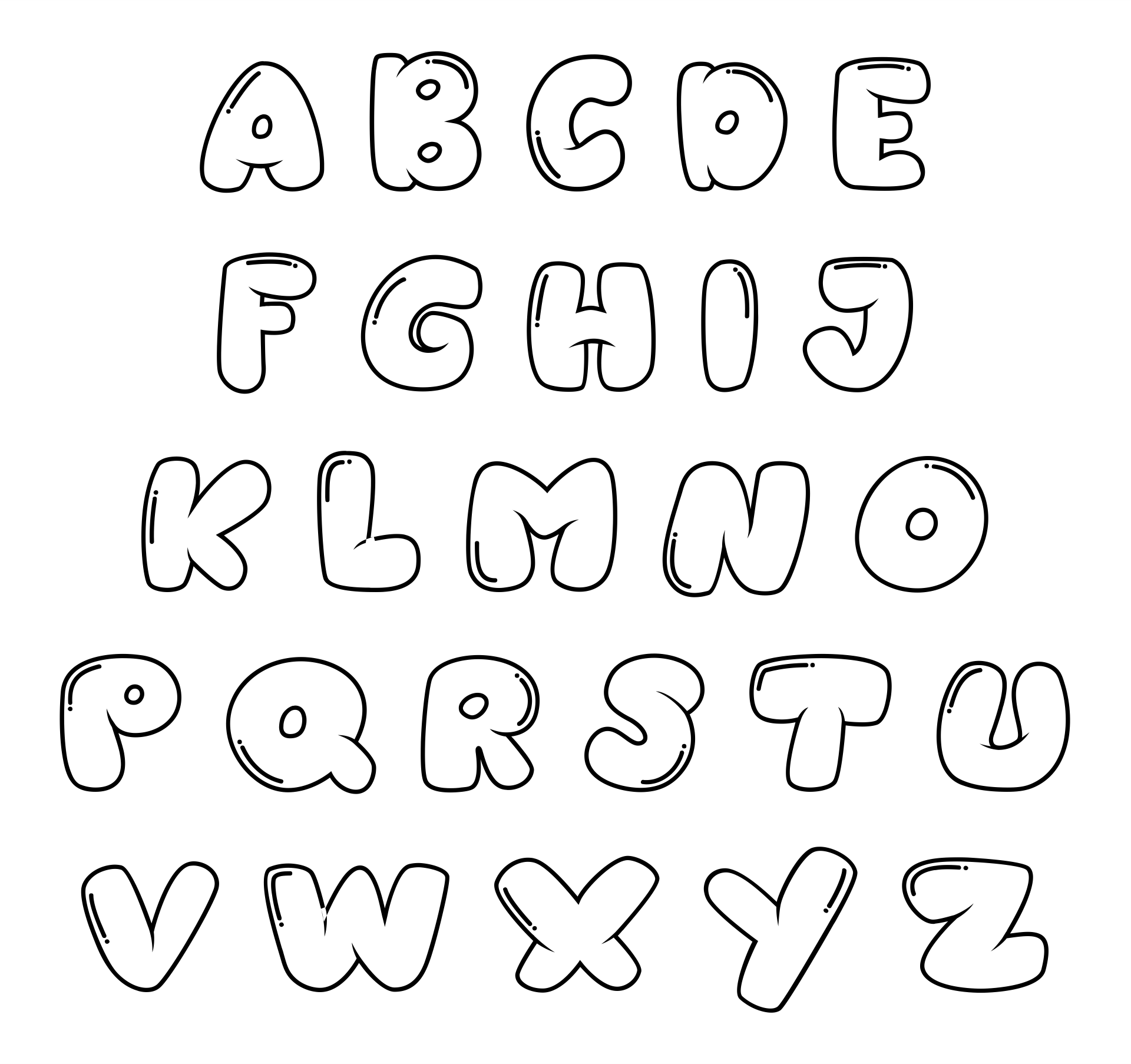 What is the Importance of Fonts for Audiences?
When creating typography, the most important thing to do is decide what type of font to use. Therefore, consider the message, tone, and brand when choosing a font type. Don't forget to understand that a font has several psychological functions.
It's an emotional visual reaction from people to the font they see. This is explained in more detail in the Kolenda Font Model. This model is a theory used in psychology to explain how alphabet fonts are perceived by other people who see them.
When someone sees a font, that person will make their own association between the font and the properties. An example is someone who sees a poster of balloon-shaped fonts, it describes images of fun and easygoing moments.
Now, by understanding the psychology of these fonts, you will be able to make good typography so the design will be more on target. Besides that, you need to know these types of fonts that can affect a person's psychology.
Sans Serif: Sans serif is a great type of font used to create a modern and eye-catching impression. This font is great for clothing brands and tech businesses.


Slab Serif: Still in the serif font group, slab serif is a thick type of font like a block. The font has elements of solidarity and confidence. Therefore, this font is more used in companies that want to provide innovative ideas and intuitive products.


Serif: This font has small outlines which make it very suitable for decoration. The serif font represents trust and honor. Therefore, serifs can be used to create brand awareness in financial or broadcasting companies.


Script: Script is a type of font that provides an element of creativity. In addition, this font also looks elegant. An example is Instagram fonts. Social media uses a script font type to provide a visual experience to its users. The existence of elements of art and luxury in that font also increases user interest in using the application.
Why is Bubble Font So Loved by People?
Simple and cute shape bubble letters have become everyone's favorite because of their rounded shapes at each edge that won't be a distraction for your eyes. There is an element of playfulness and fun in the font to craft which anyone will love.
---
More printable images tagged with: