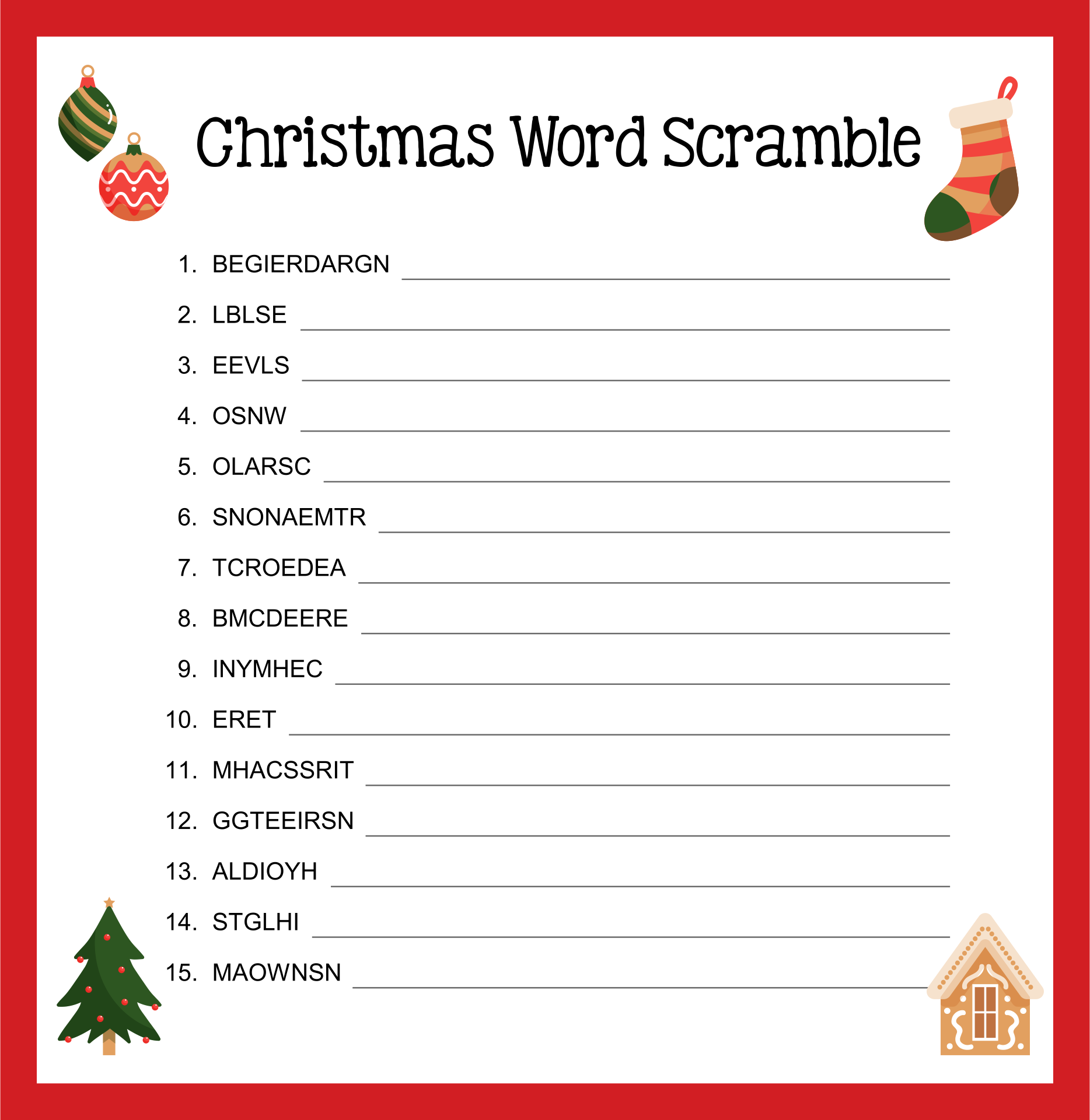 Can We Play Christmas Word Scramble for Free?
Absolutely! You can play this game for free. You probably don't realize that every time you play Christmas word scramble, you don't need to put out your money, except the exchange is a present. But, you can actually play this totally free on the internet. There are a lot of websites for playing this game, without you giving out a present. You can also play it for free when you make the game yourself. In fact, it is easy to make this game on your own because you only need some vocabulary bank and a piece of paper to scramble the words.
Who Will Give Christmas Word Scramble?
Most of the time, the people who often give this game are adults. Since this is mostly played on Christmas, then you will get this game from, either your parents, Sunday School facilitators, or teachers at school. You can also get this game from random contributors on the internet. After all, you can get this game from anyone, since this game has good impacts on your cognitive ability and language ability. This game, too, will shed laughter because you can scramble the words to the most unique form.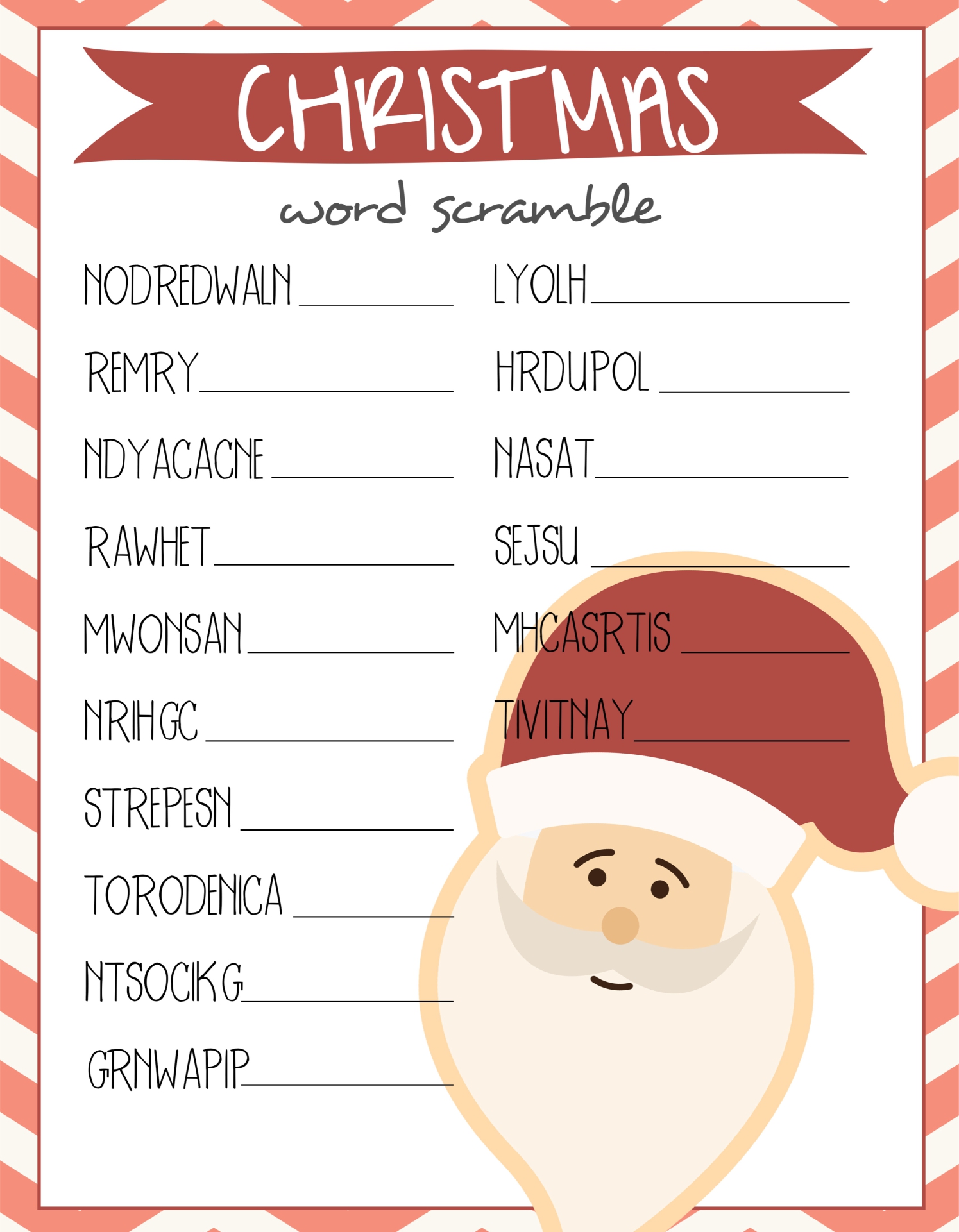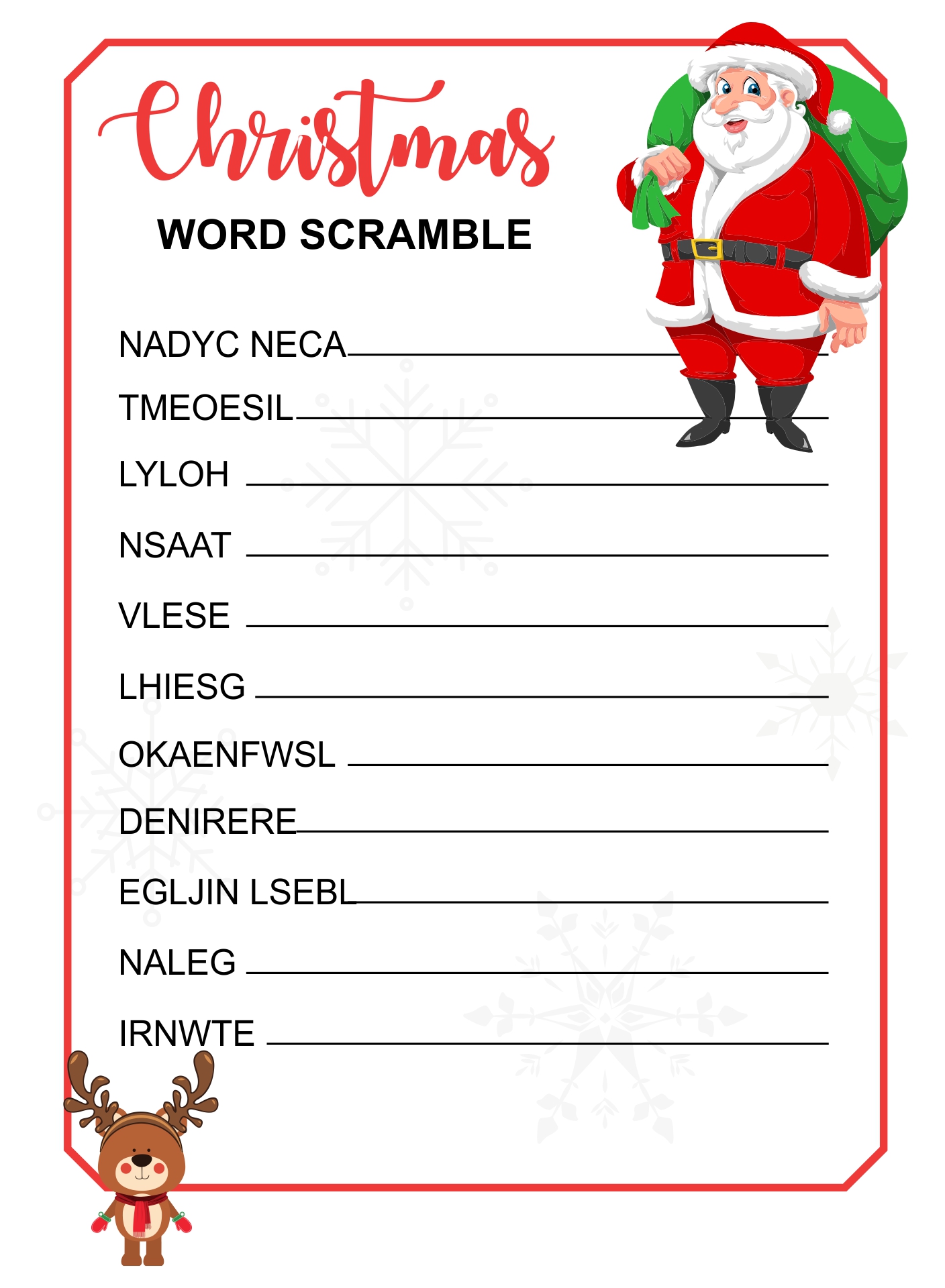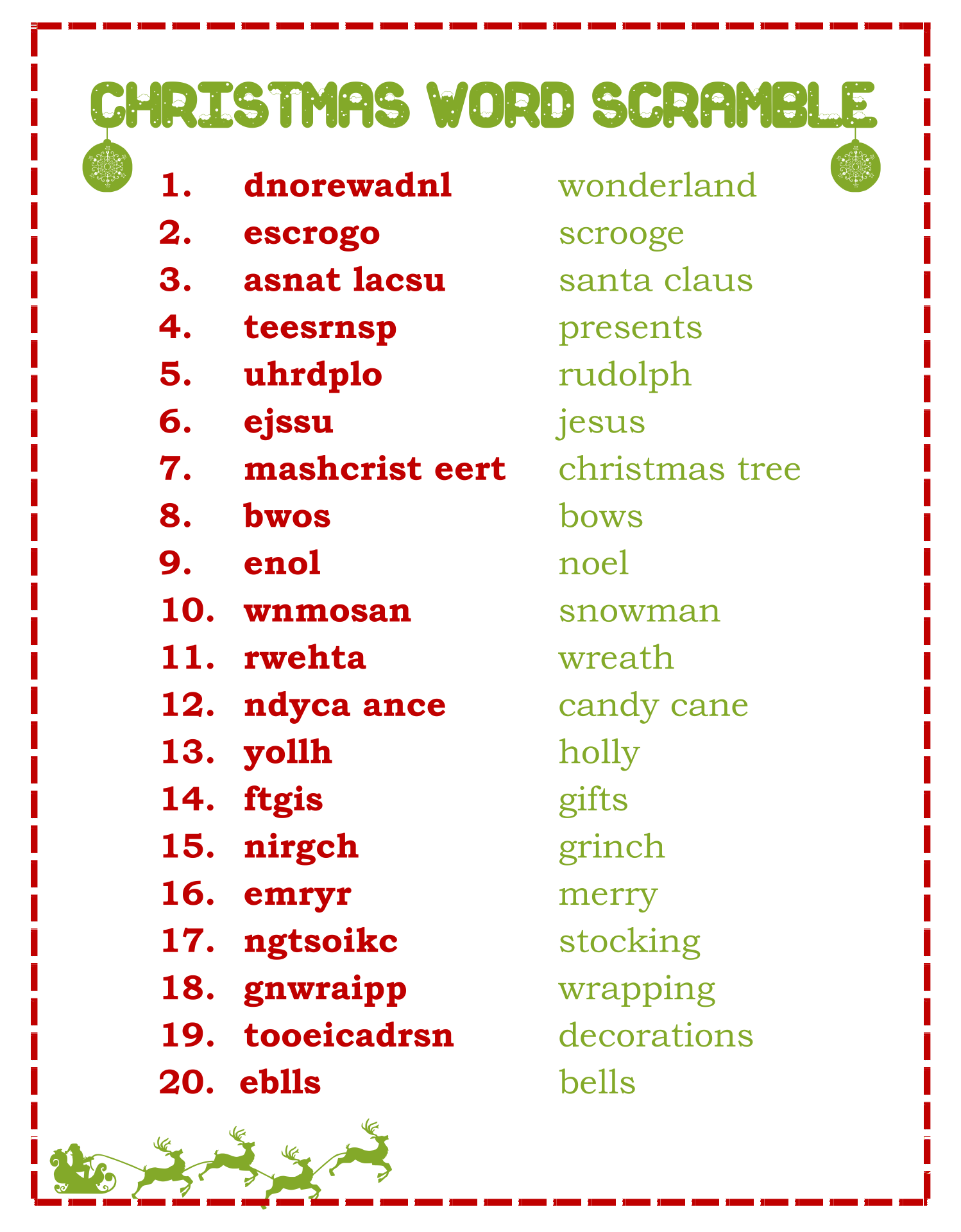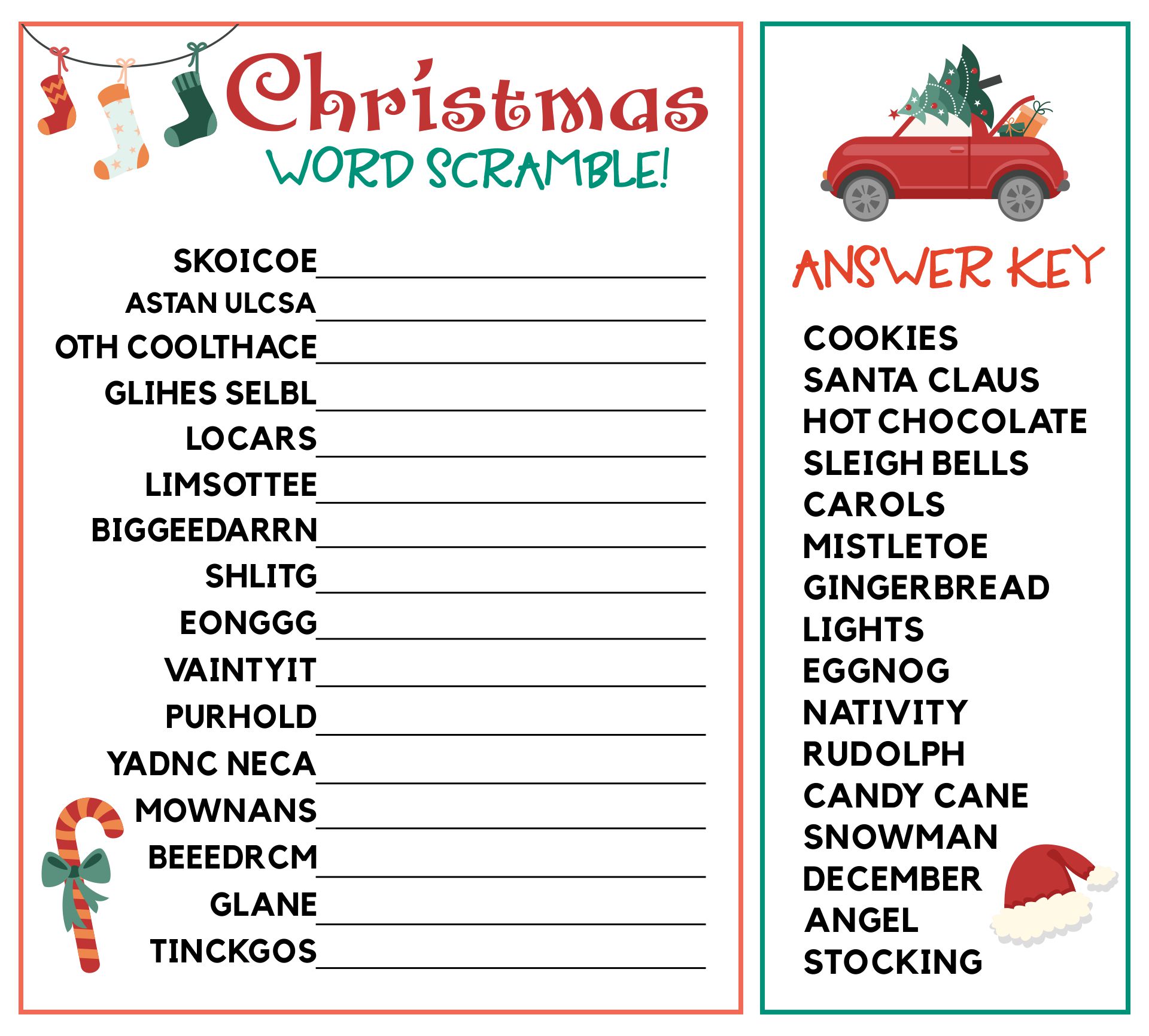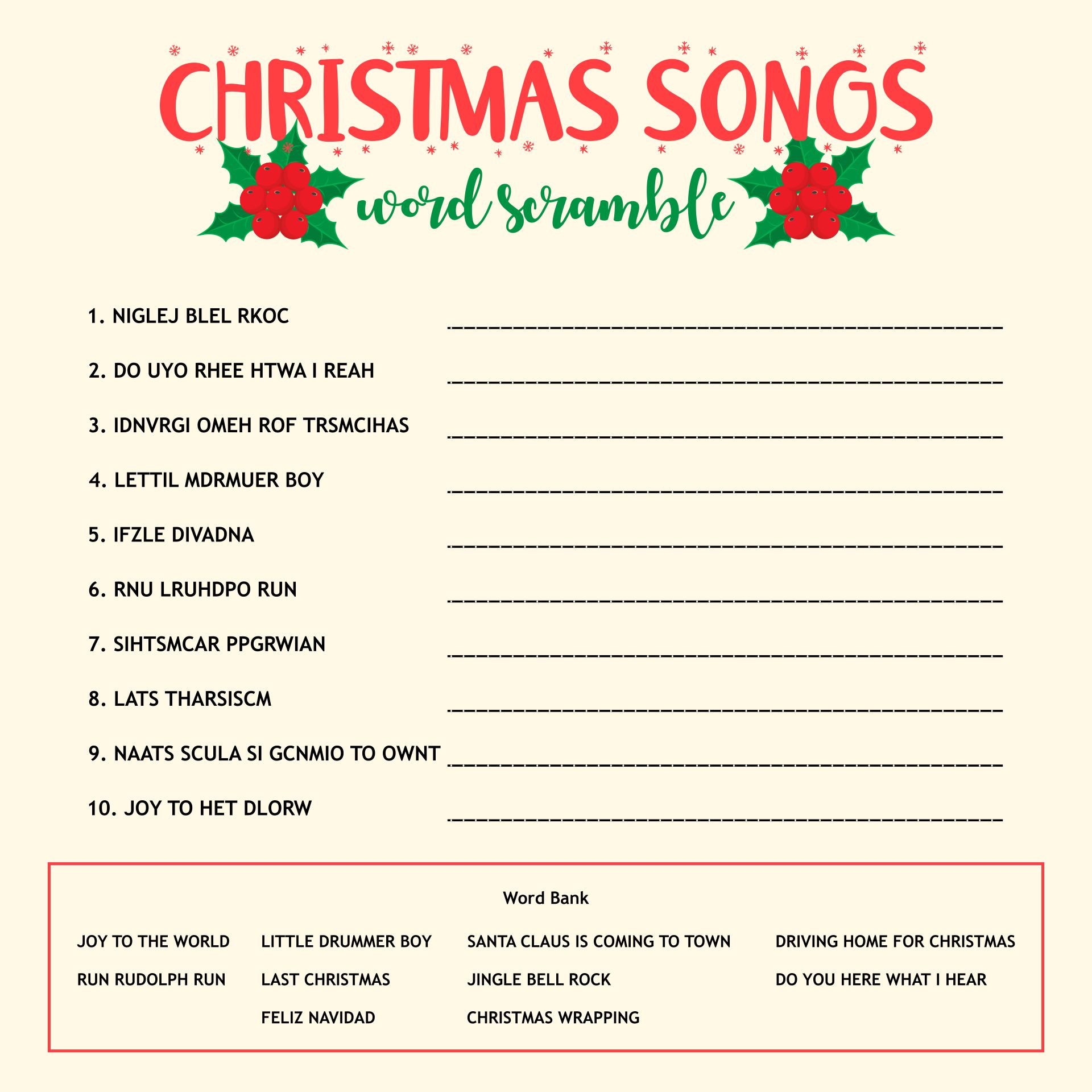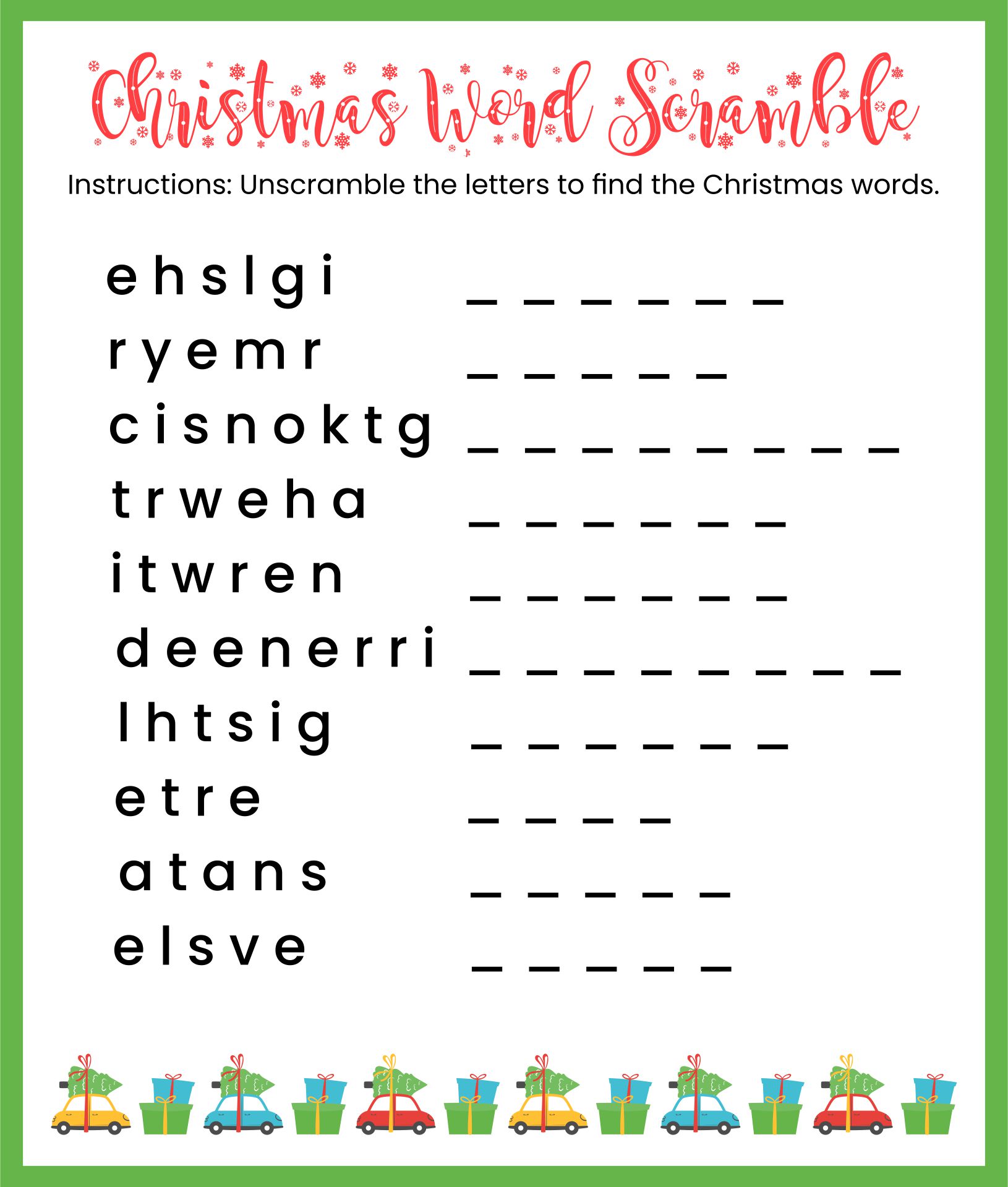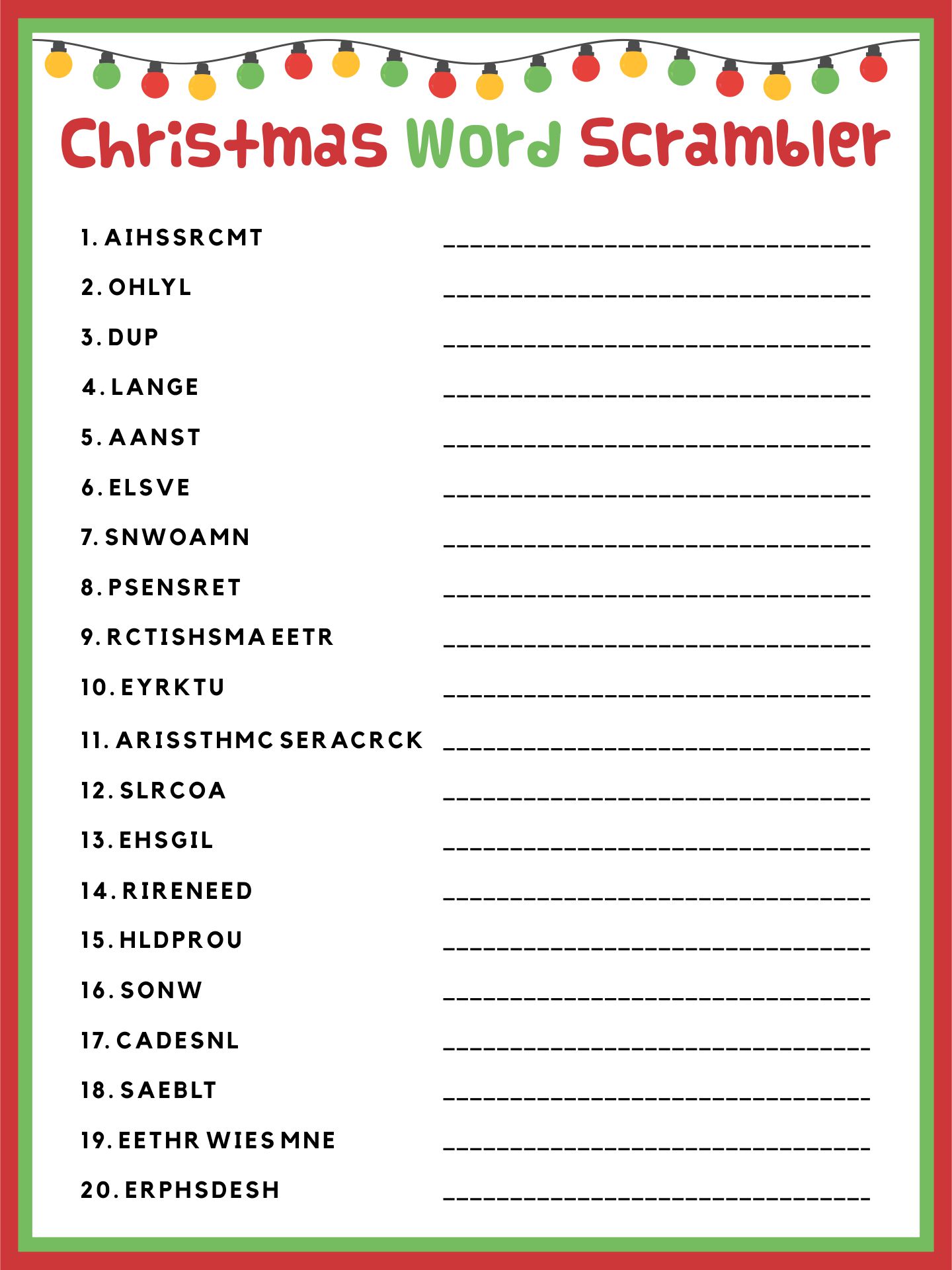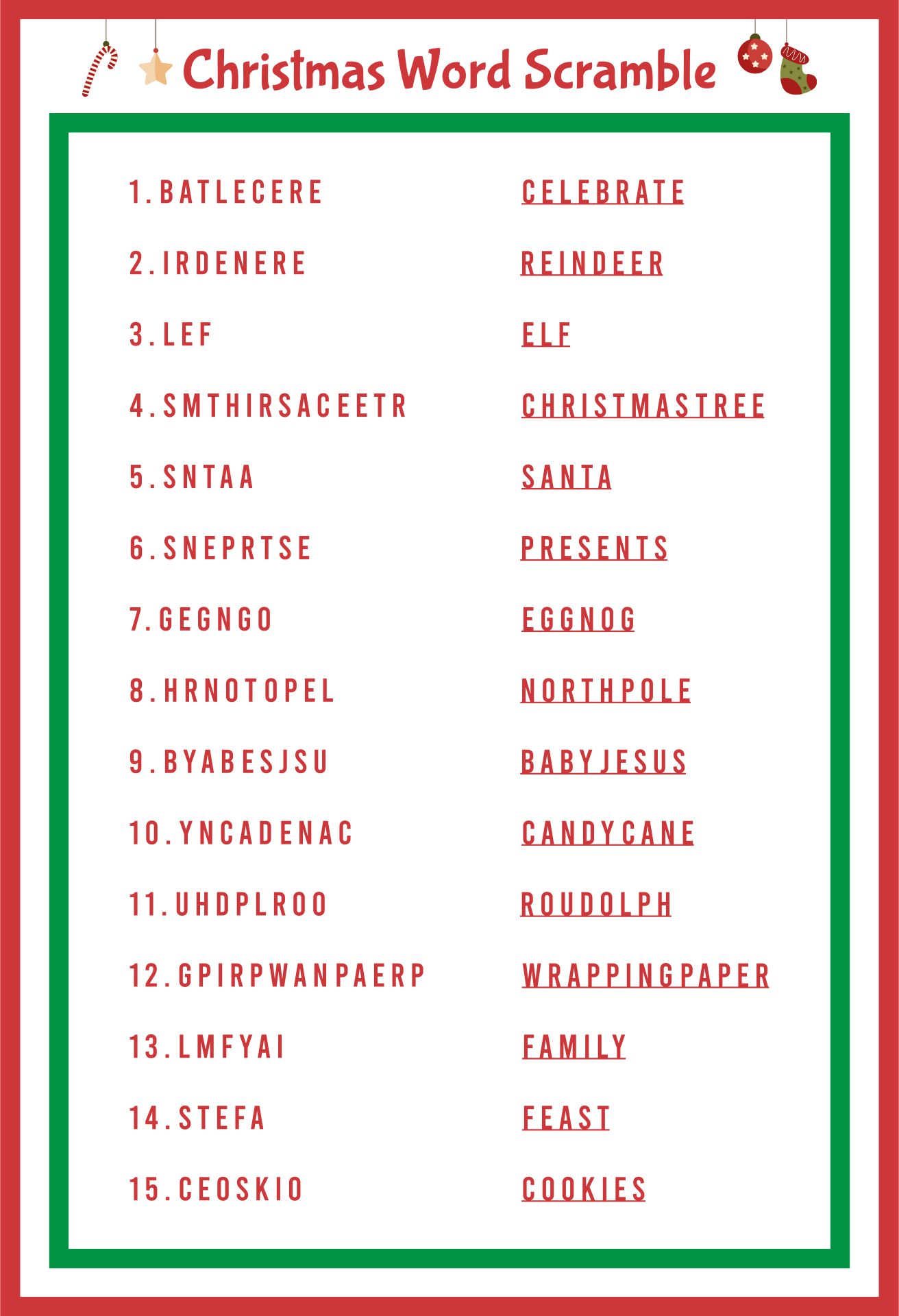 What Are The Benefits of Playing Christmas Word Scramble?
The first thing you will notice when you play this game is the vocabulary around Christmas that you can memorize through this game. Since the alphabets will be scrambled, you will need to think harder to get into the correct word. Then, you will also develop your intellectual abilities because you have to think of a word in a short time. Another benefit of playing Christmas word scramble is on your creativity. Even though you try so hard to get the answer, you, at least, write the thing that comes to your mind. Lastly, you will have the most incredible family bond on Christmas.
What Games Can I Play for Brain Teasers on Christmas?
There are a lot of brain teaser games you can play on Christmas. These games can be played by all ages from children to elders. There is a Christmas sudoku you can try and print from the internet. You can also play Christmas maze, in which you have to trace a track to get to the destination or clue. To improve vocabulary, you can play Christmas word scrambles, Scrabble Christmas edition, and Christmas crosswords. You might as well play the Christmas math puzzles.