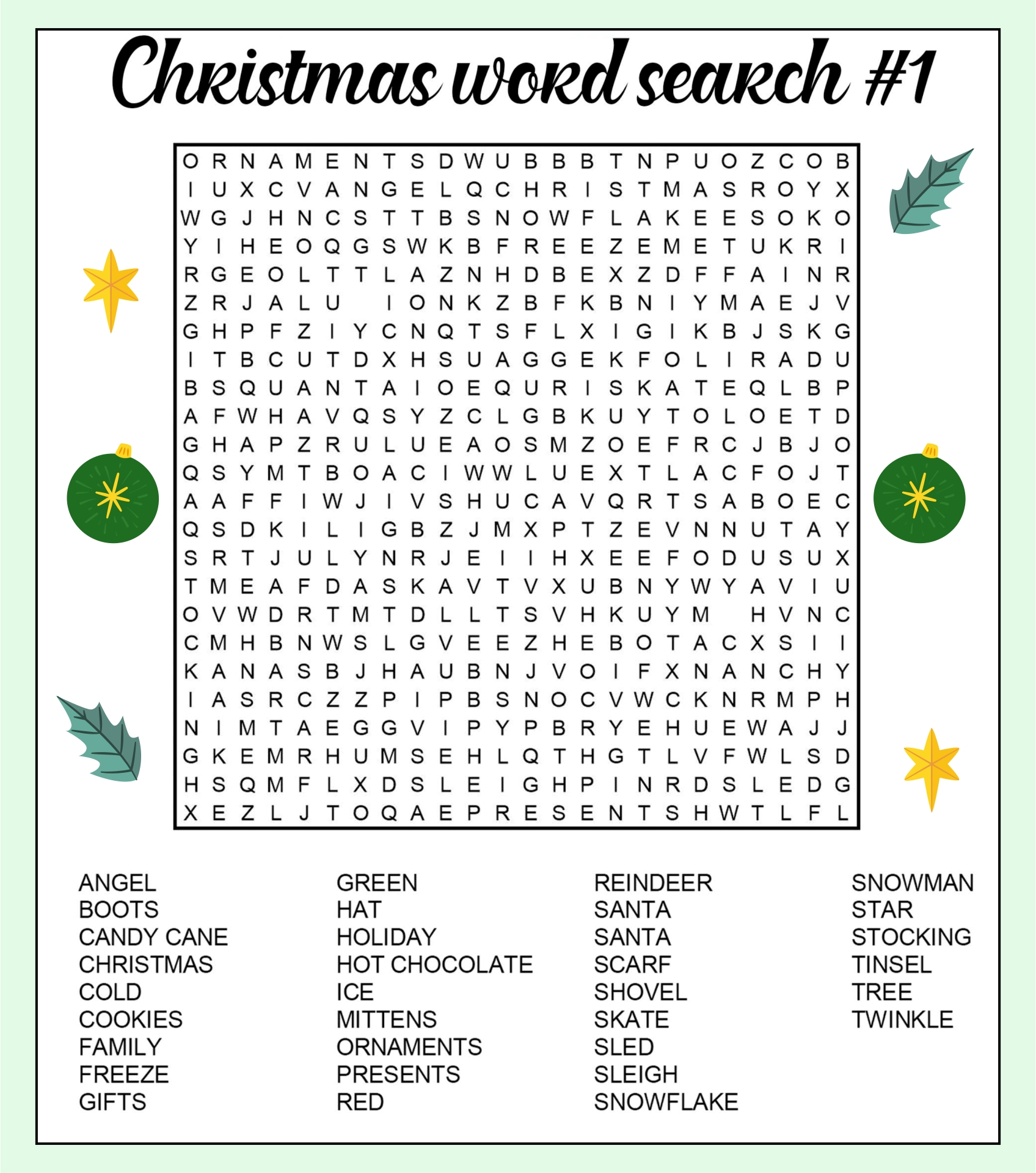 How to Play Christmas Word Search with Friends?
Although this game is commonly played alone, you can compete with your friends or other rivals in the room. First, grab the word search sheet or open the online game on your own laptop. Make sure that the word category is the same. Then, with the timer from the phone or any other timing devices, set the time. It depends on the difficulty level, but the faster the challenging it becomes. Finally, the winner can get the prize and bring it home.
Where Can We Buy Christmas Word Search Books?
Nowadays, it is very convenient to buy everything from online marketplaces. You just need your credit card and choose the right book to buy. You will find the brand new one and the old one. But, if you are not sure about the quality of the book, you can still buy the Christmas-themed word search books in offline stores like bookstores and the Christmas market. When you buy in offline stores, not only is it safer the payment but also you can read each content of the game. Especially when you buy it at the Christmas market, you probably will find the vintage one as well.
How to Make Christmas Word Search Yourself?
First, you need to decide the theme of the Christmas word search. You can actually make it as long as the words are Christmas-related. Then, choose the level of difficulty. You can see from the ability of the students, if you are a teacher, or how many words you want to put if it's for a competition. Next, you can write down the words freely or make a shape, such as a Christmas tree, baubles, or stockings. Add more Christmas clipart like Gingerbread man, snowflakes, Santa, reindeer, and so on.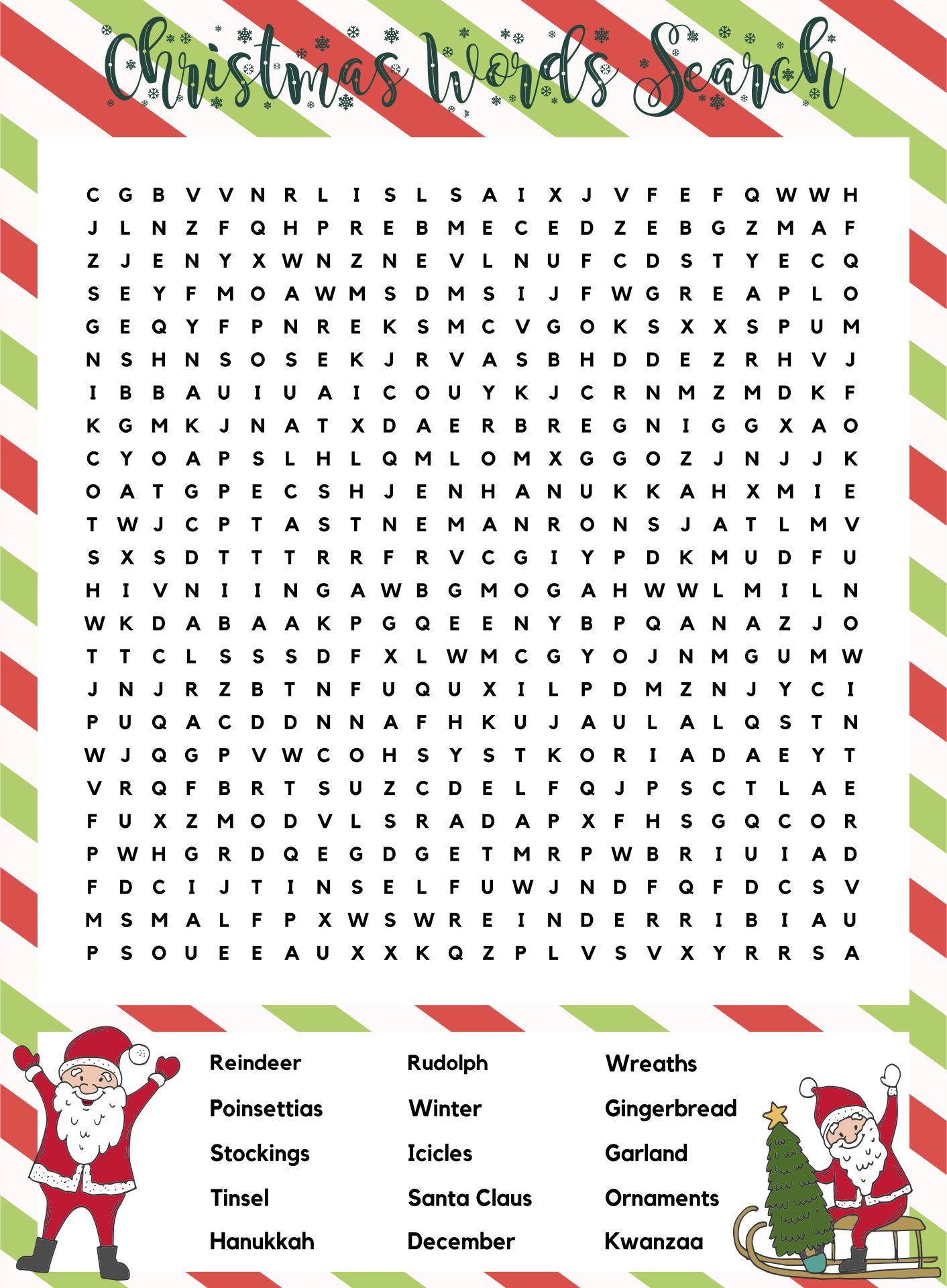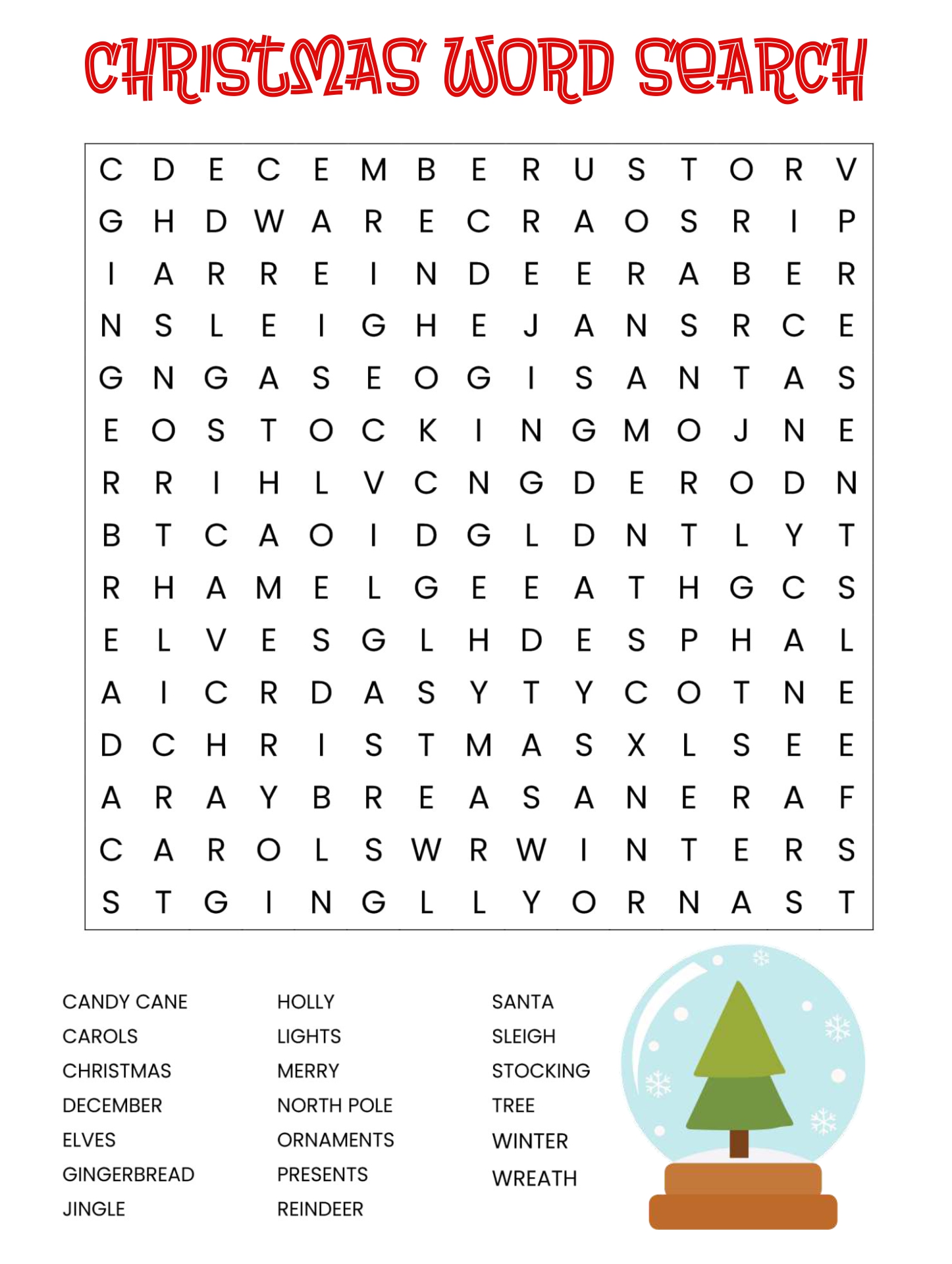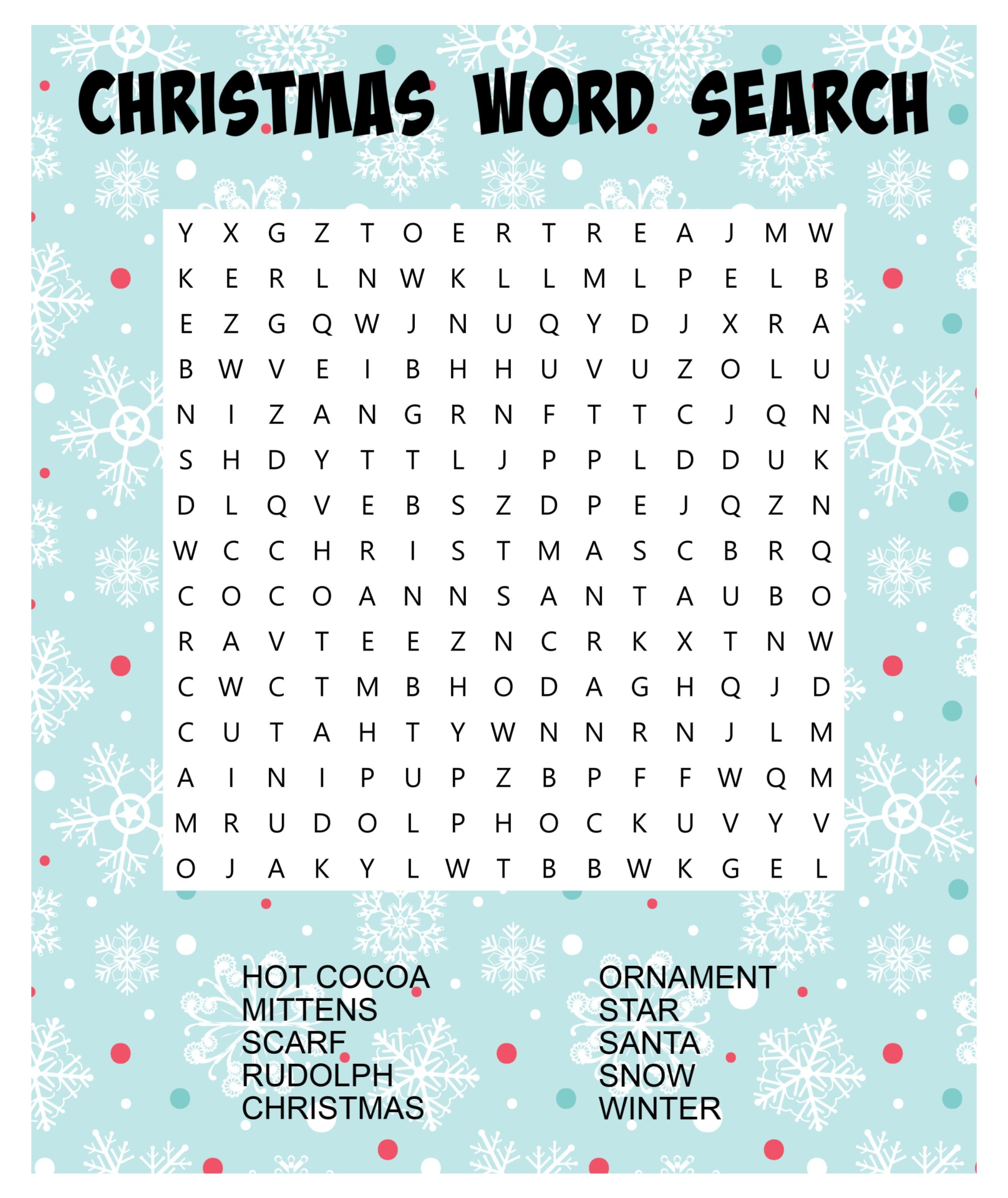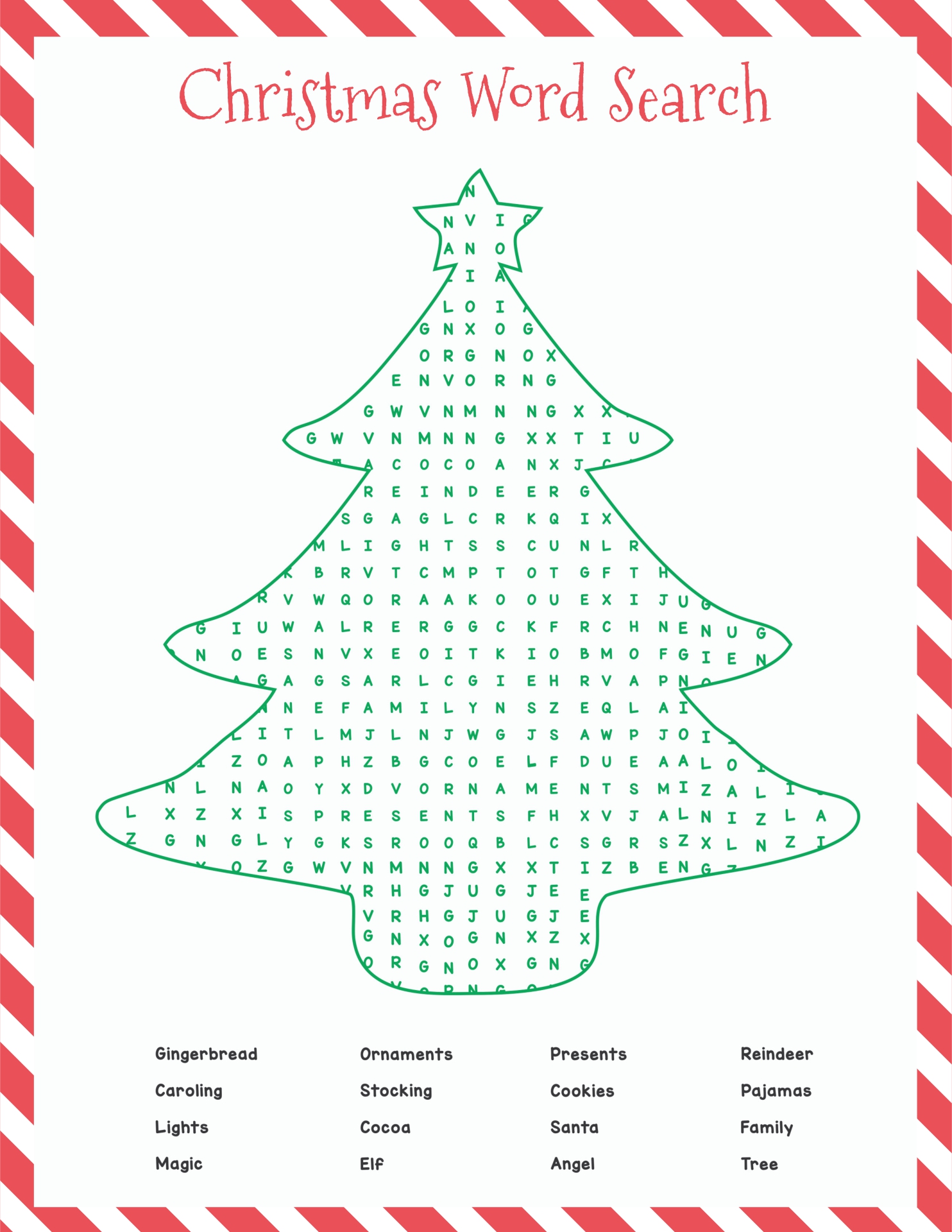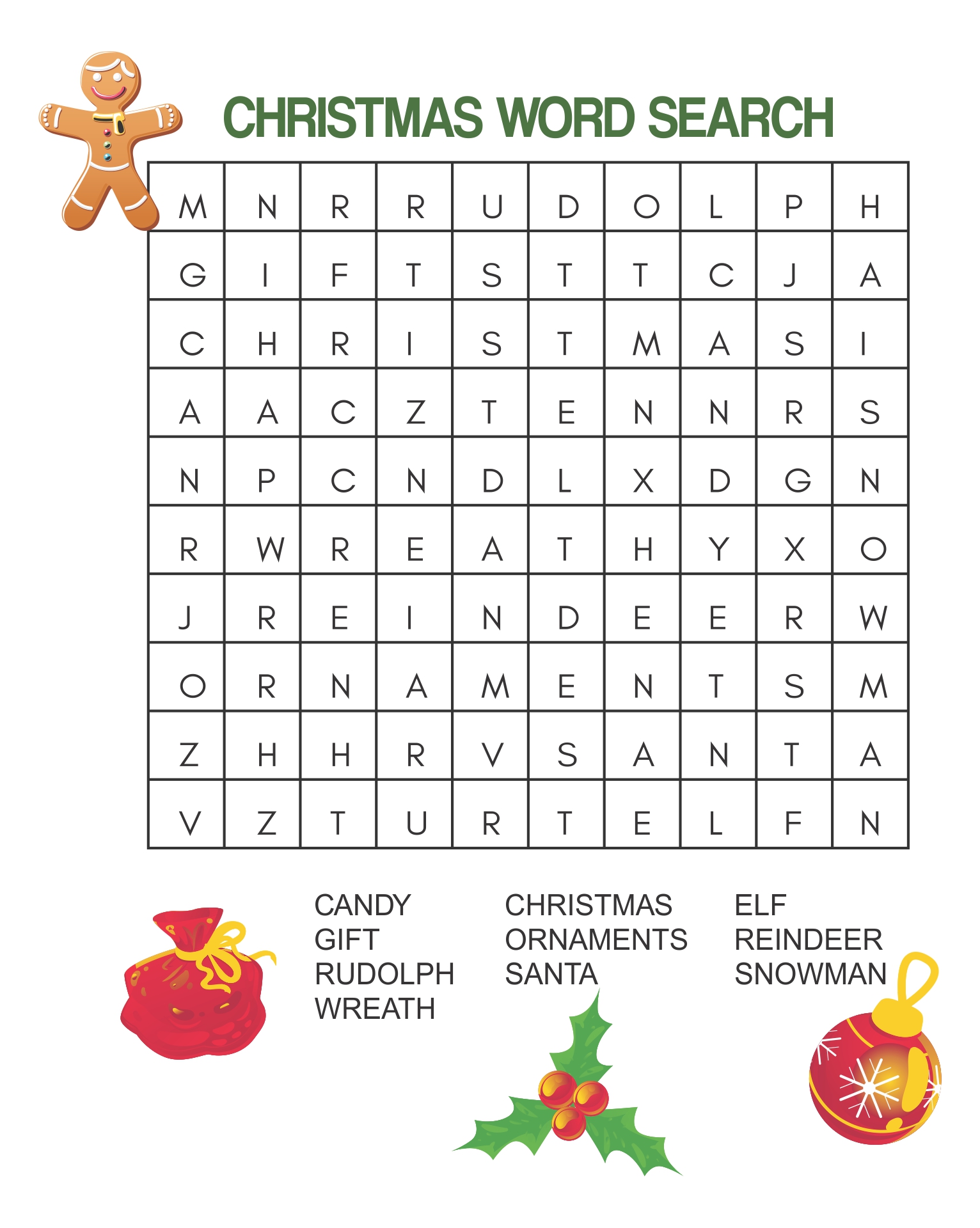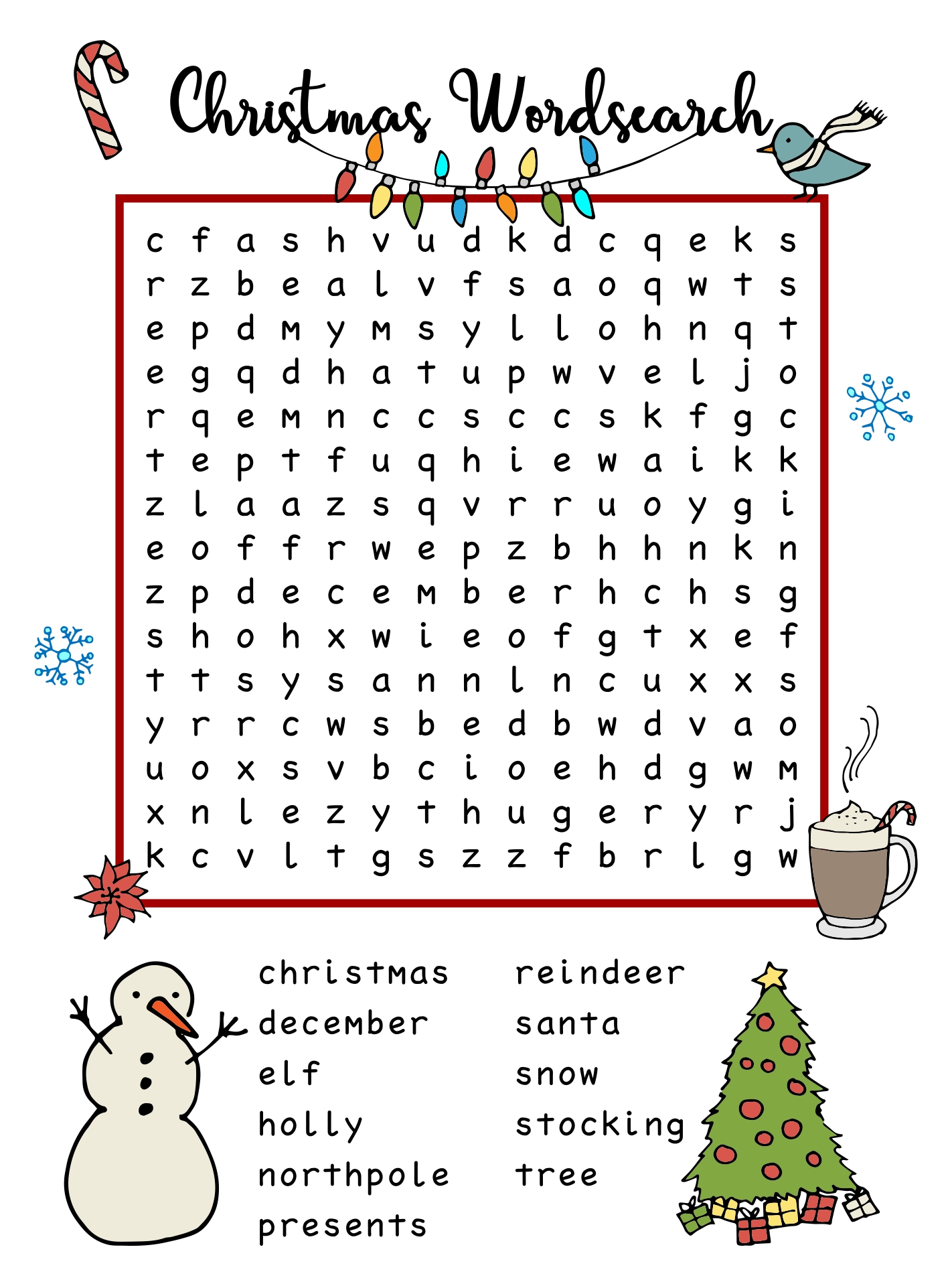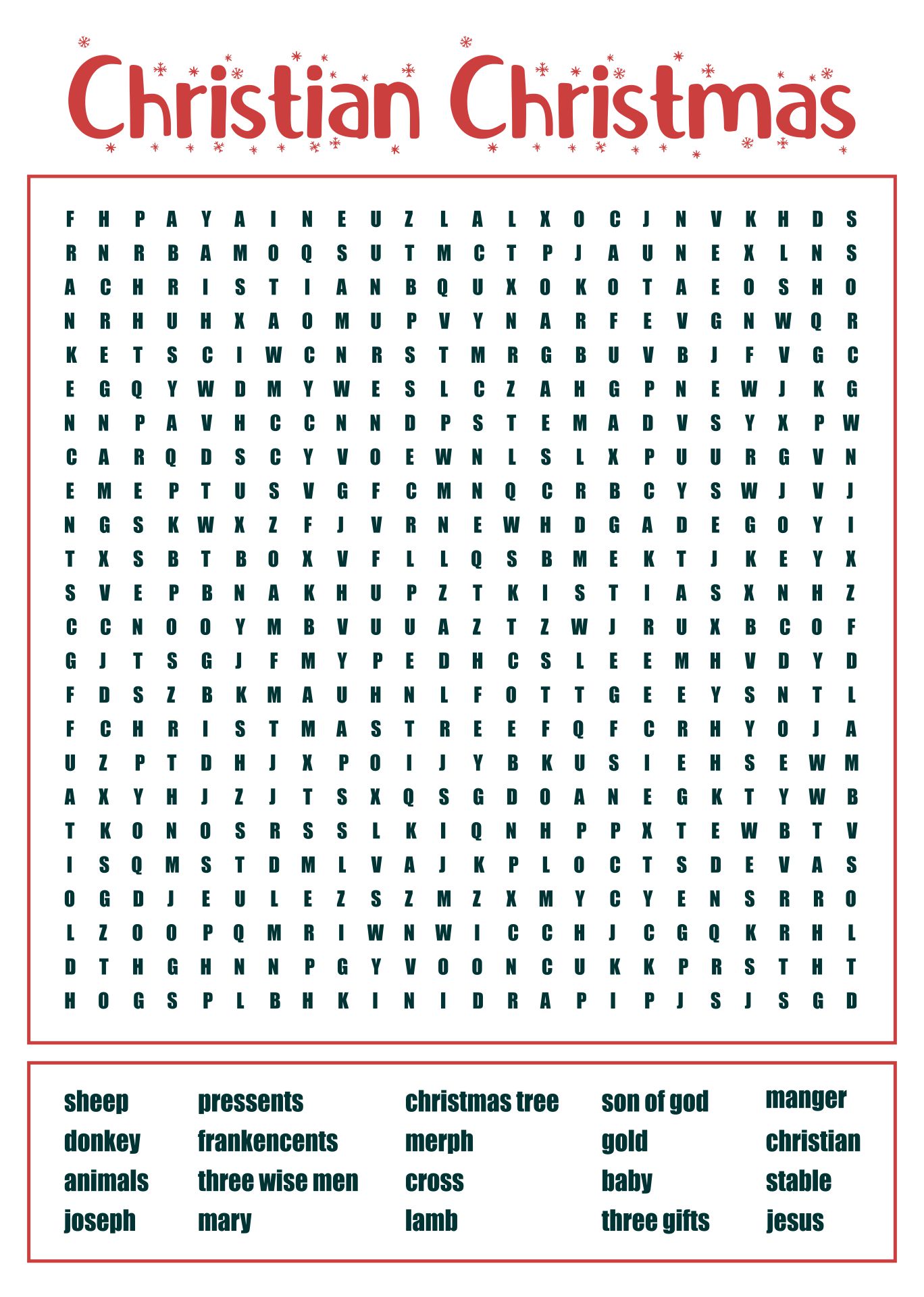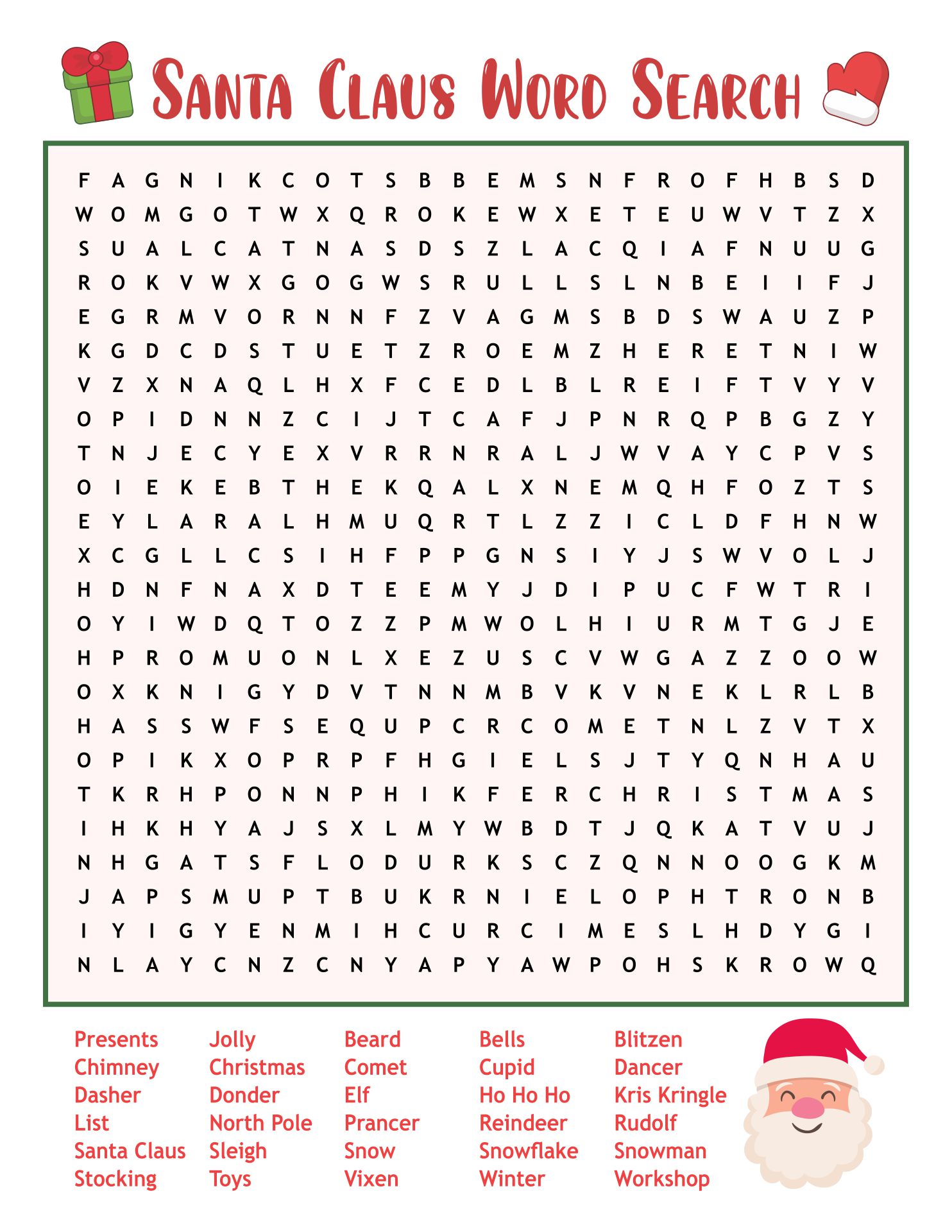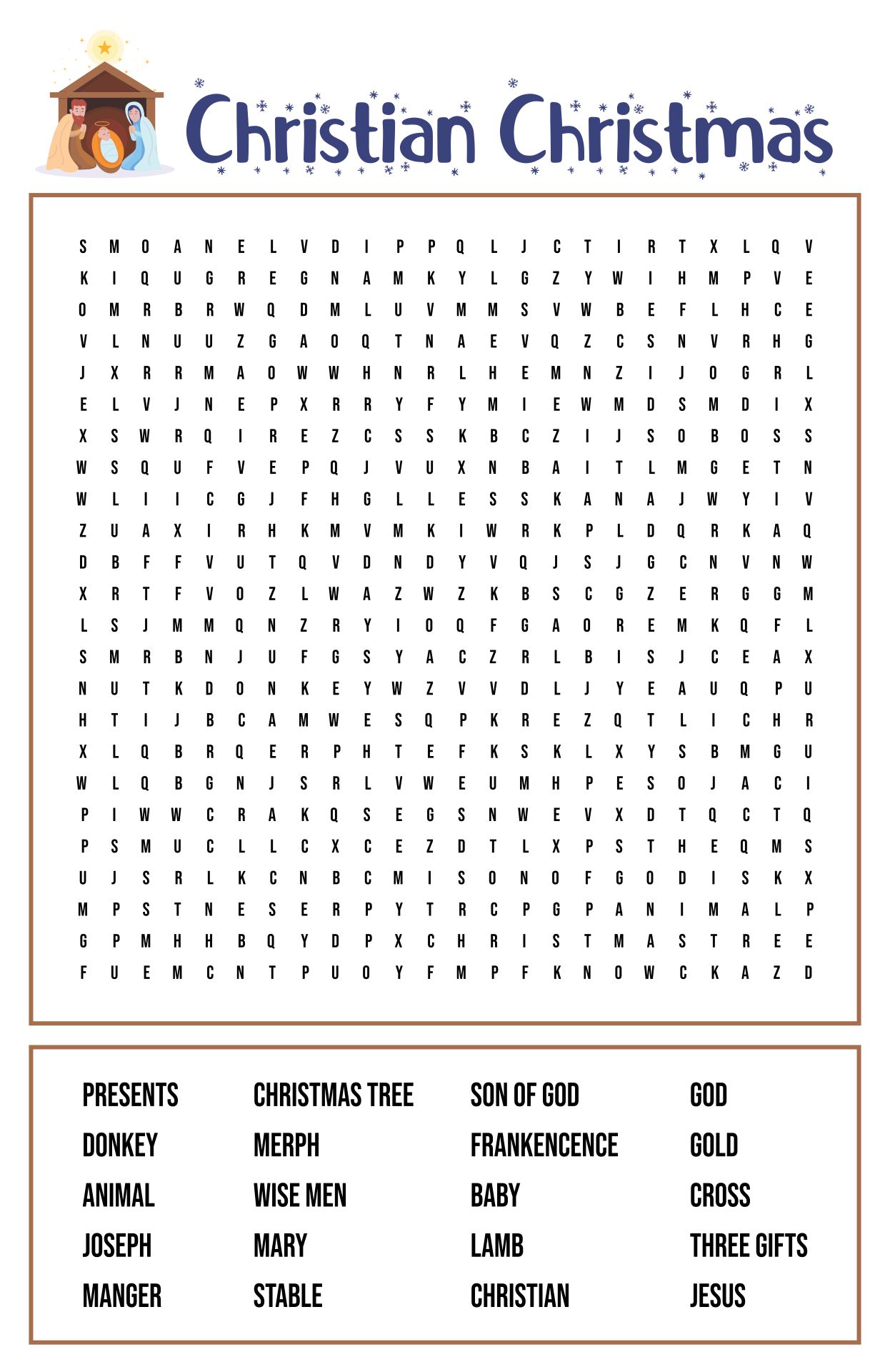 What Can We Give as Christmas Games Prize?
For the game's prize, there's no slight difference with Christmas gifts. But, it is usually more simple and cheaper than a Christmas gift. You can just simply give assorted cakes from your favorite bakery. For the on-budget option, Christmas candy, chocolate candy, or Christmas mug. If the participants are kids, you give Christmas toys as well. Other fun prizes you can give for the game are Christmas ornaments, hot cocoa, and a Christmas coloring book. If you have the budget for games' prizes, you might as well give jewelry, gift cards, Christmas headwear, and a goody bag.