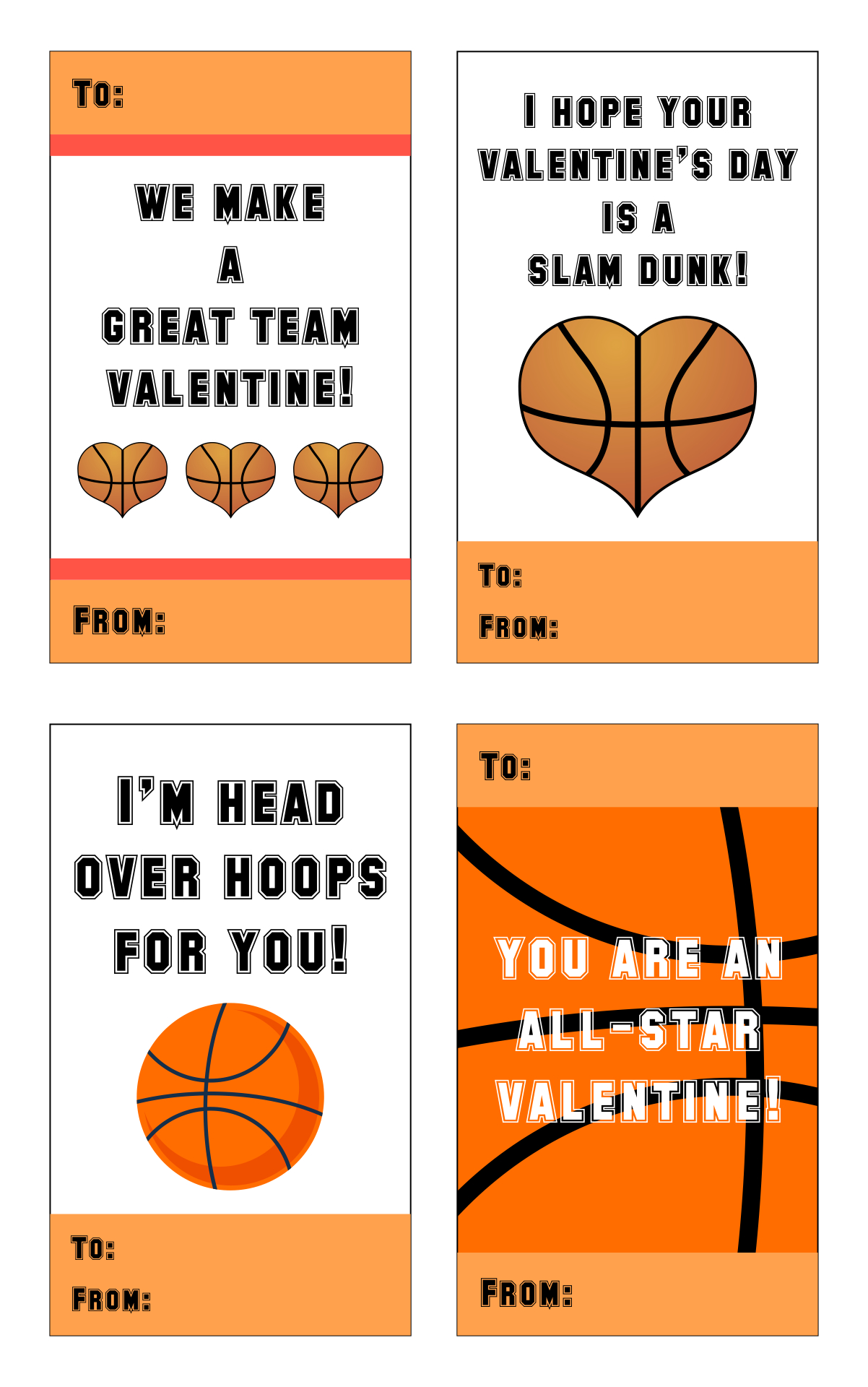 What are the elements of basketball Valentine?
This theme can be analyzed based on several things. They are the color, the words, and the attributes. First of all, the colors are mostly white or soft hues like pink and soft orange. They become the backgrounds. And they are contrasted with the attributes' colors which are bolder like brown, yellow, or red. The second thing we can see is the letter. Most of the time, it uses bold and capital letters. It has the basketball puns such as 'I am over hoops for your Valentine' and 'Swish you a happy Valentine's Day or 'You are a slam dunk.' Now, let us talk about the attributes. Many things are incorporated to send a sporty and affectionate message. They are the pictures of a basketball and its ring, hearts, and white wings. These images usually take the center of the pages. The basketball is sometimes in a round or heart shape.
Why do people choose to use the basketball Valentine theme?
People might want to combine their love for sports and their affection for one another. Basketball in itself shows teamwork and hard work. You can say that it is a more manly form of affection among men. It also represents the value of being sportive and honest based on your capability. However, it became such a sensation in 2010. Cards were handed out in games and it was called Jordan Valentines. However, most importantly, using the sports theme might be a foundation of greater bonding and understanding among loved ones. Of course, it does not only apply to men. Couples who like to watch basketball tournaments can use this theme to strengthen their connection through a common interest. If you want to give it to children, use the pictures of the legends. Hence, they can aspire to be like them. After giving the cards to them, discuss the meaning and the pictures with your children.
How do we make basketball Valentine handouts?
It is Valentine's Day and you want to give something memorable to your friends. A decorated gift is a great choice. You need to prepare the materials first. They are basketball cards, many bars of chocolate, ribbons, scrapbook papers, a glue stick, and markers. First of all, take the scrapbook papers and cut them in the size that is appropriate to cover a chocolate bar. Wrap them around the chocolate bars one by one. Glue the edges. Second of all, tie the ribbons around the bars of chocolate. Tighten them securely. Write your name on the cards and put them behind the ribbons. Now, your gifts are ready. In giving them, consider the best time to do it. If you give them to your classmates, give them before class. In the case of giving them to your neighborhood friends, you can go to their house one by one and hand it to them and wish them a happy Valentine's Day.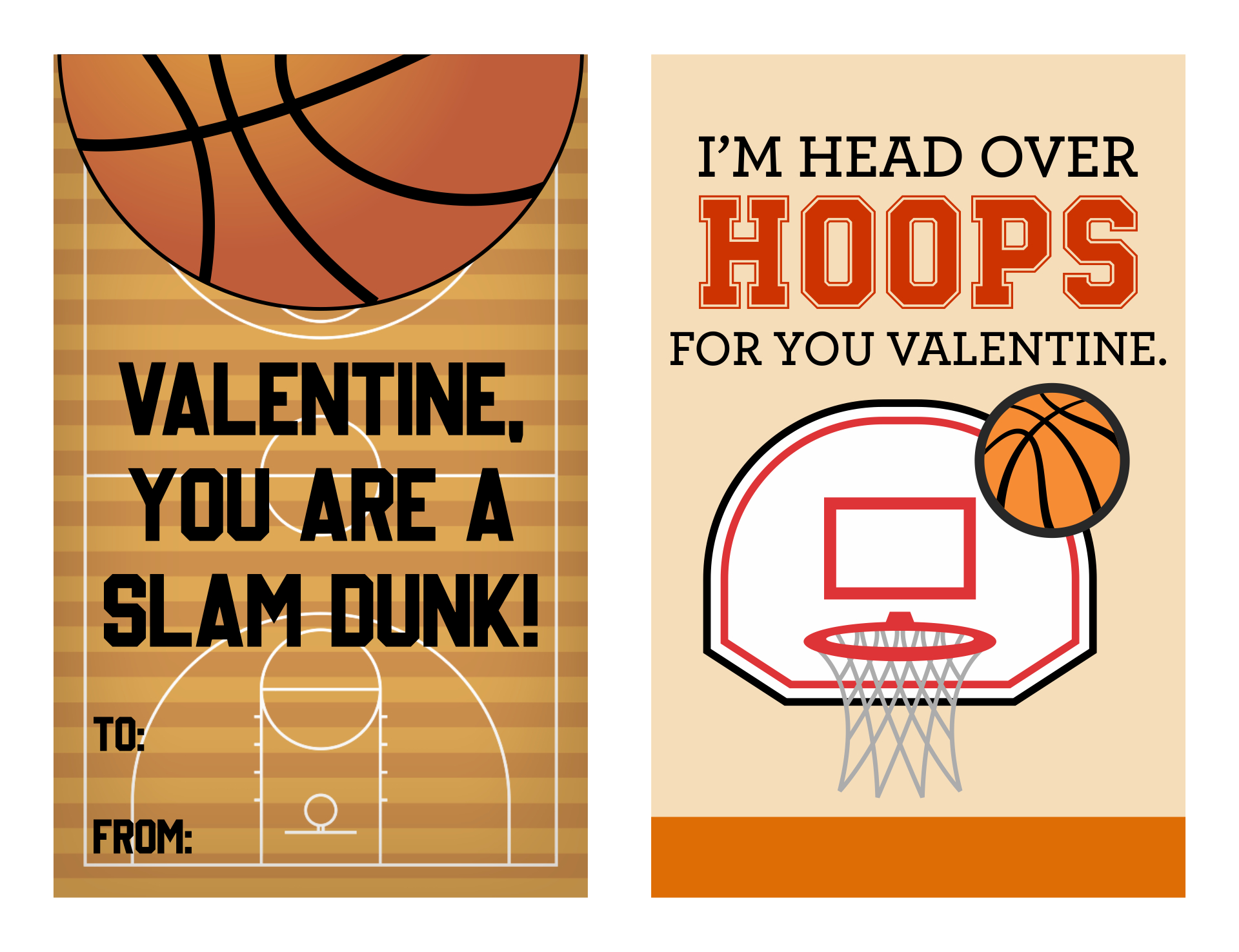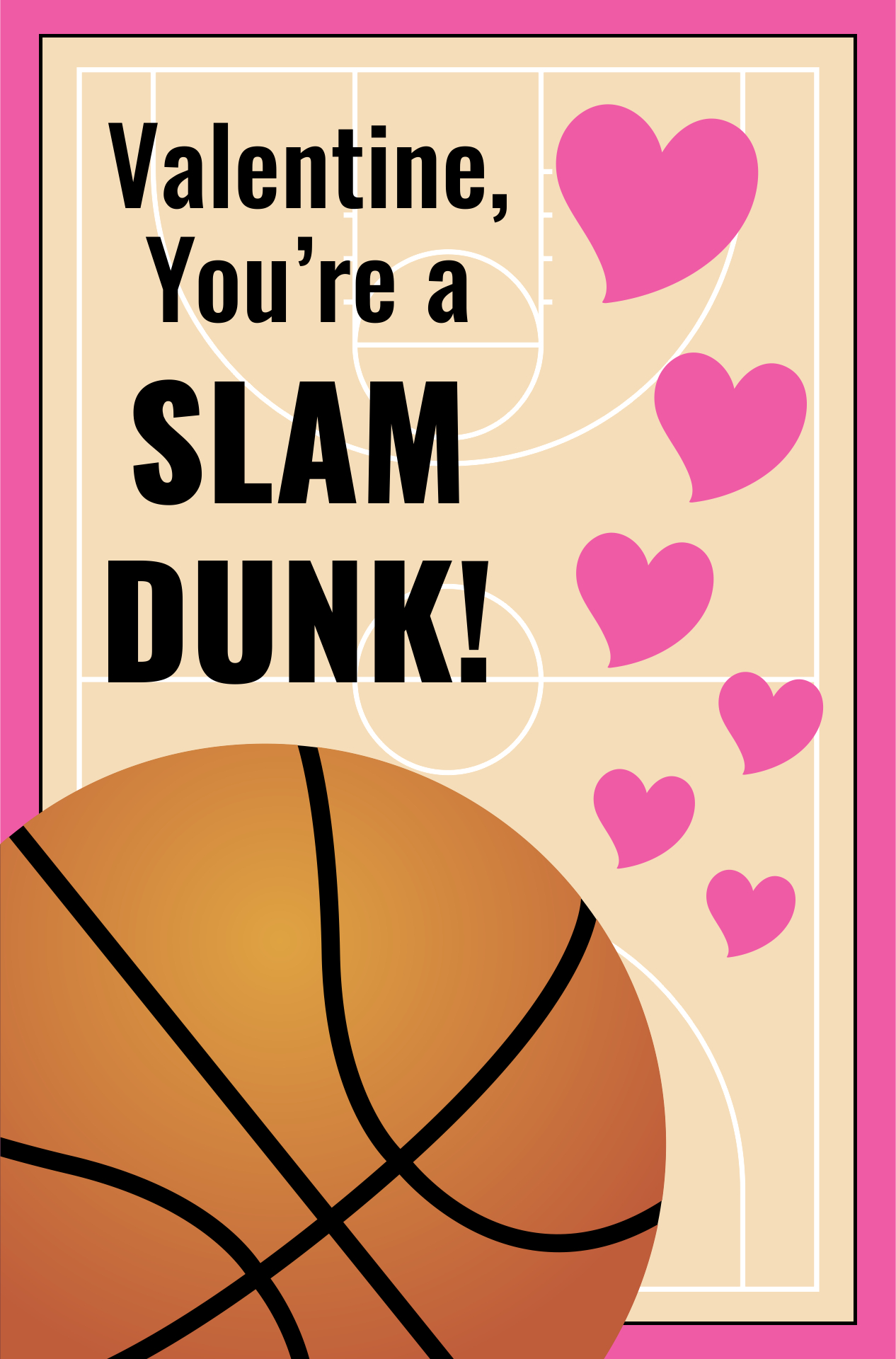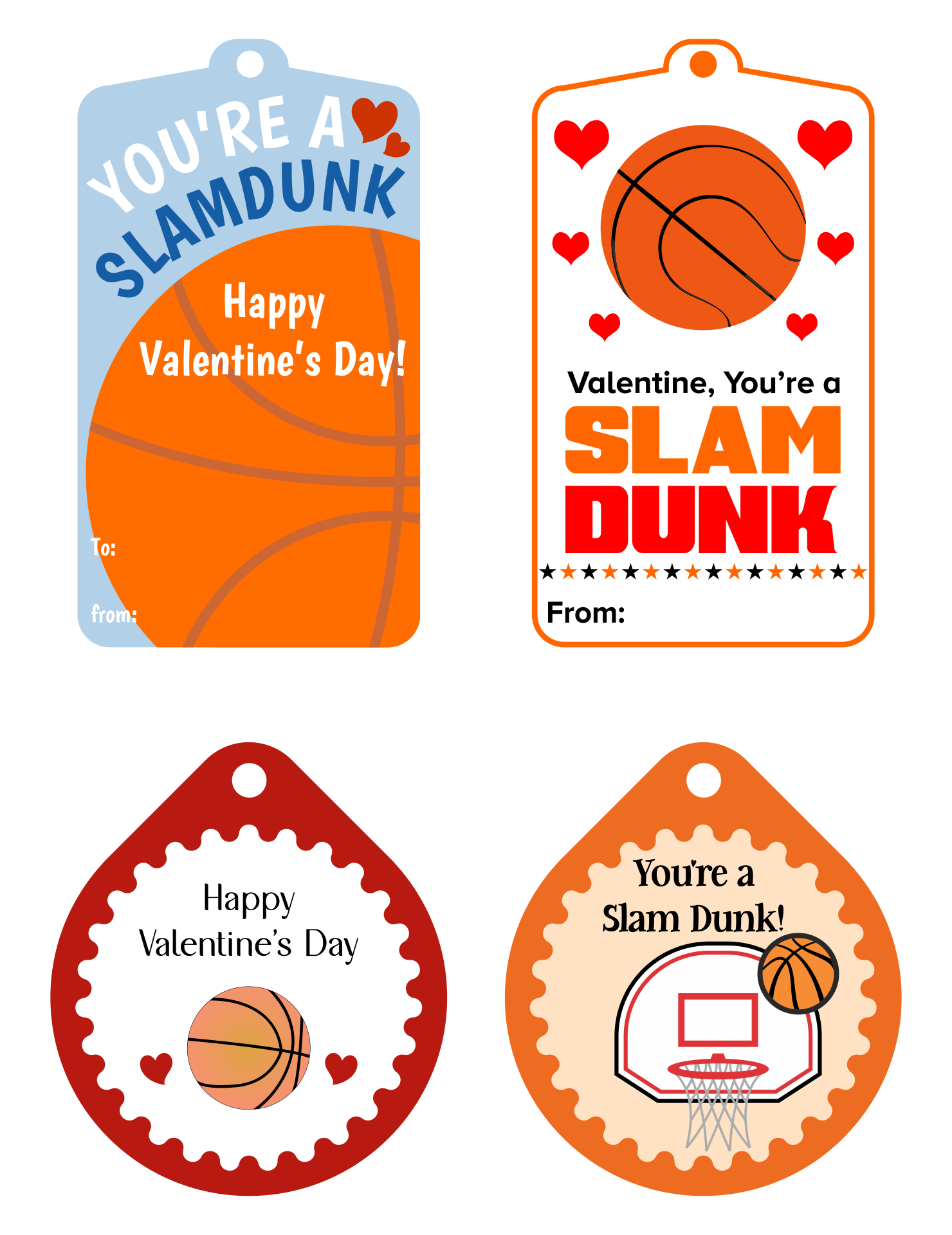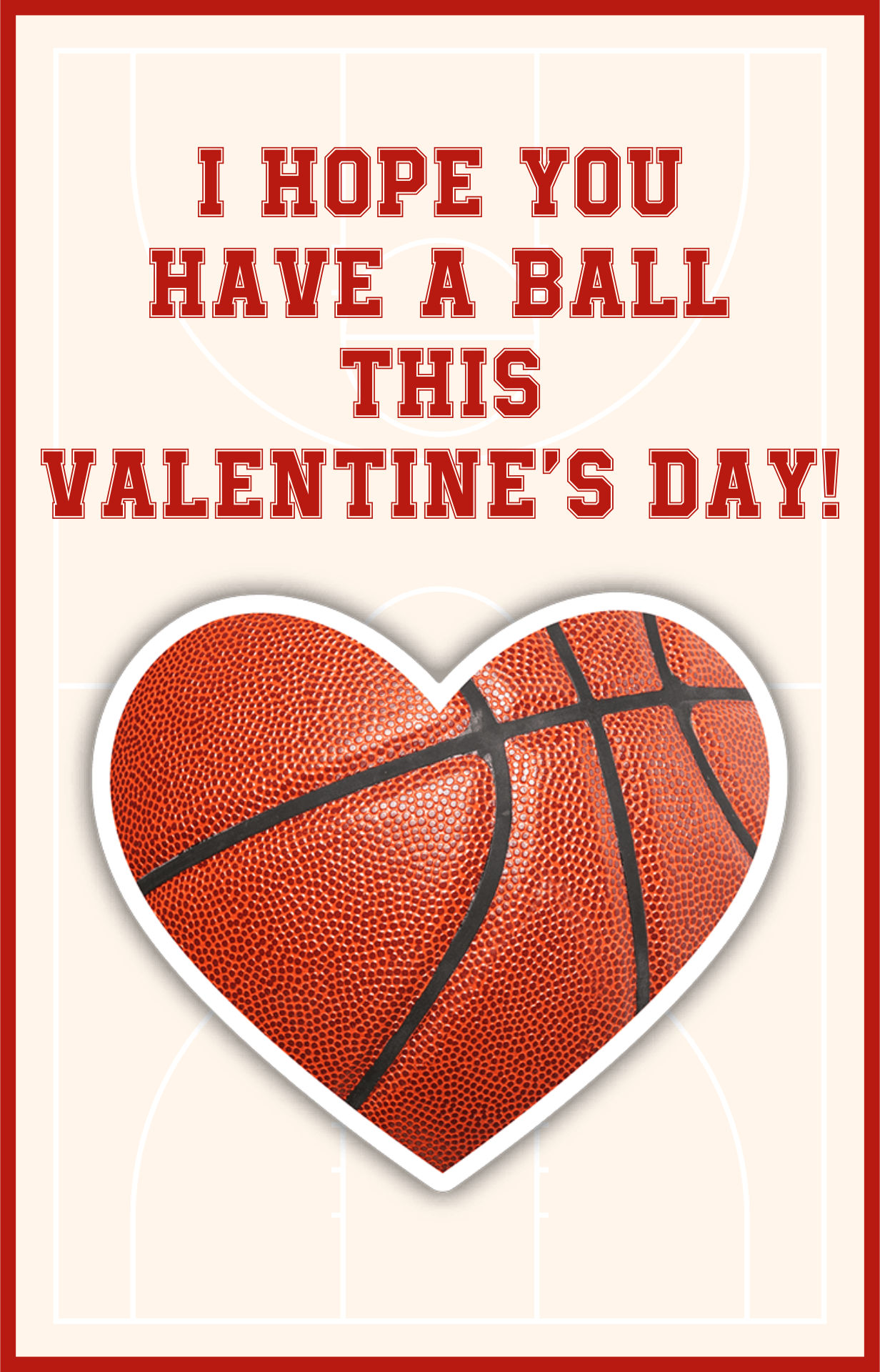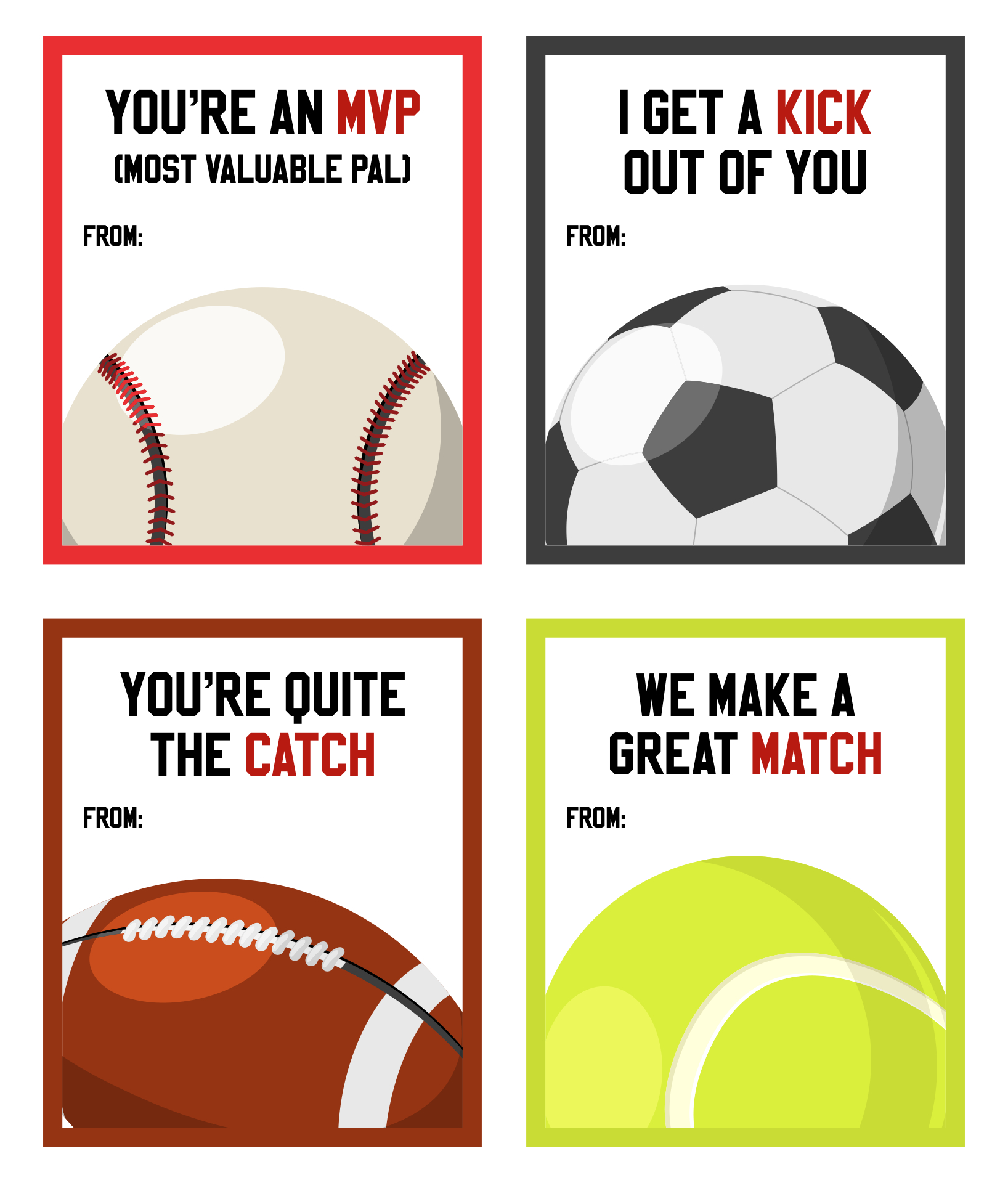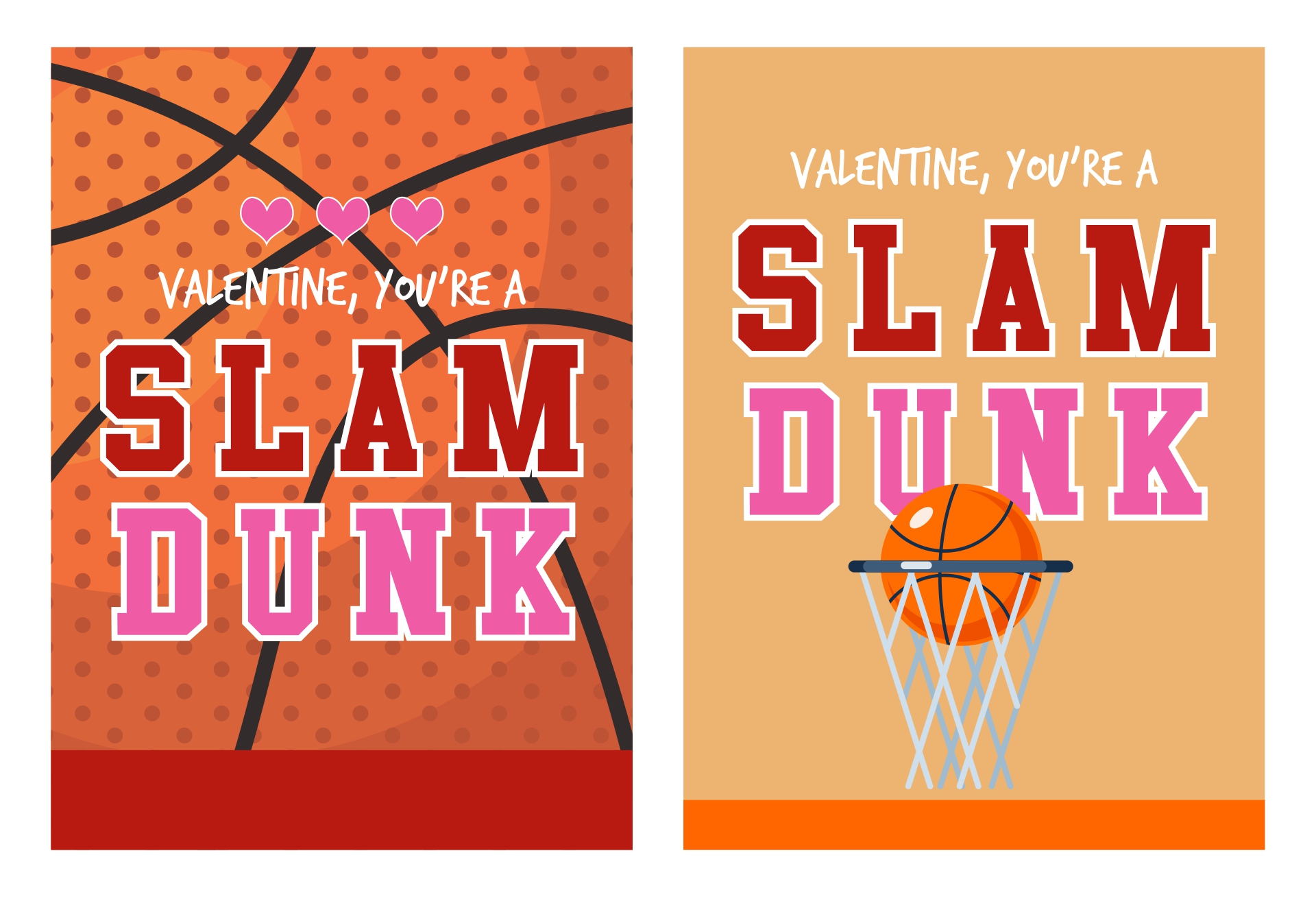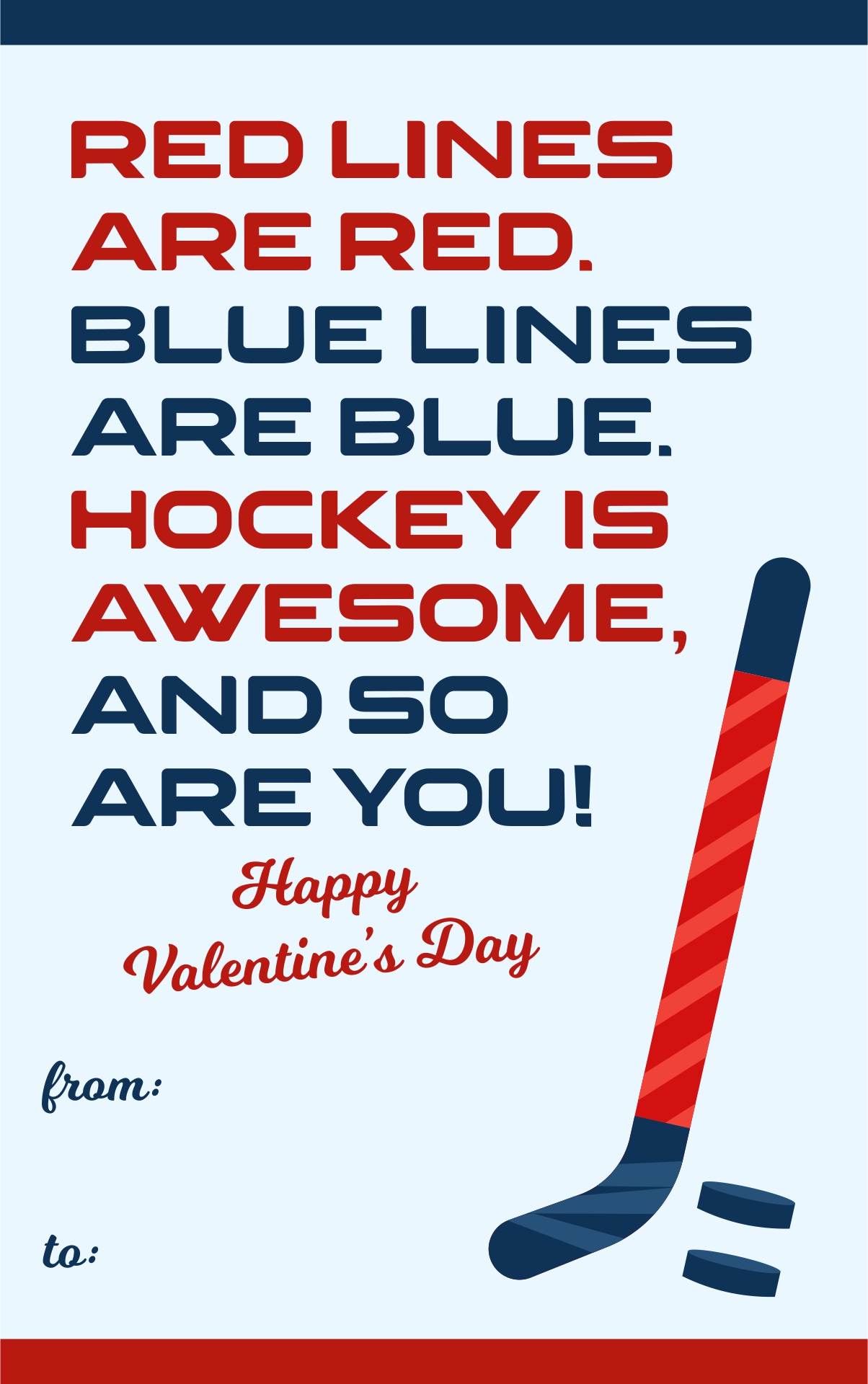 How do we make basketball Valentine cards?
Using this theme, you can make your own meaningful letters to your loved ones. Several steps need to be undergone to make a beautiful sporty card. First of all, get all the necessary supplies. They are a paperboard, basketball printables (pictures of a basketball, hearts, and the legends), coloring pens, ribbons, heart shapes, a glue stick, a ruler, and a marker. First of all, fold the rectangle paperboard in half. On the cover, draw a frame using a marker. Glue a picture of a basketball and tiny hearts on the page. Arrange them accordingly. Open the card. Put the rest of the images of the most well-known basketball players on the left side. Then, write an inspiring quote below them with one of the coloring pens. Lastly use the right side to write your wish. They can be 'happy Valentine's Day' or 'you are my MVP' and many more. Use different colors to make it more beautiful. Your card is finished and surely a DIY one will make your loved ones feel appreciated.
How do we make a basketball Valentine T-shirt as a gift on Valentine's Day?
You want to give your romantic partner or a spouse a couple T-shirts. It would be so much better if you design it yourself. First of all, you need to make the image on an art application. Choose the clothes' color with the simple one such as white, black or red. Design a big heart and a basketball on the lower center of the front (on the breast and abdomen). Write 'a happy Valentine's Day' below it. On the back of the shirt, you can put a picture of a basketball legend doing a slam dunk. Write a short quote related to being sportive and honest under it. When you have finished designing it, send it to a printing company to make a prototype result. If all is correct, print it accordingly. If you want to give the same ones to your family and friends, you can request order in bulk. Your loved ones will wear them and remember your affection and sincerity.
---
More printable images tagged with: