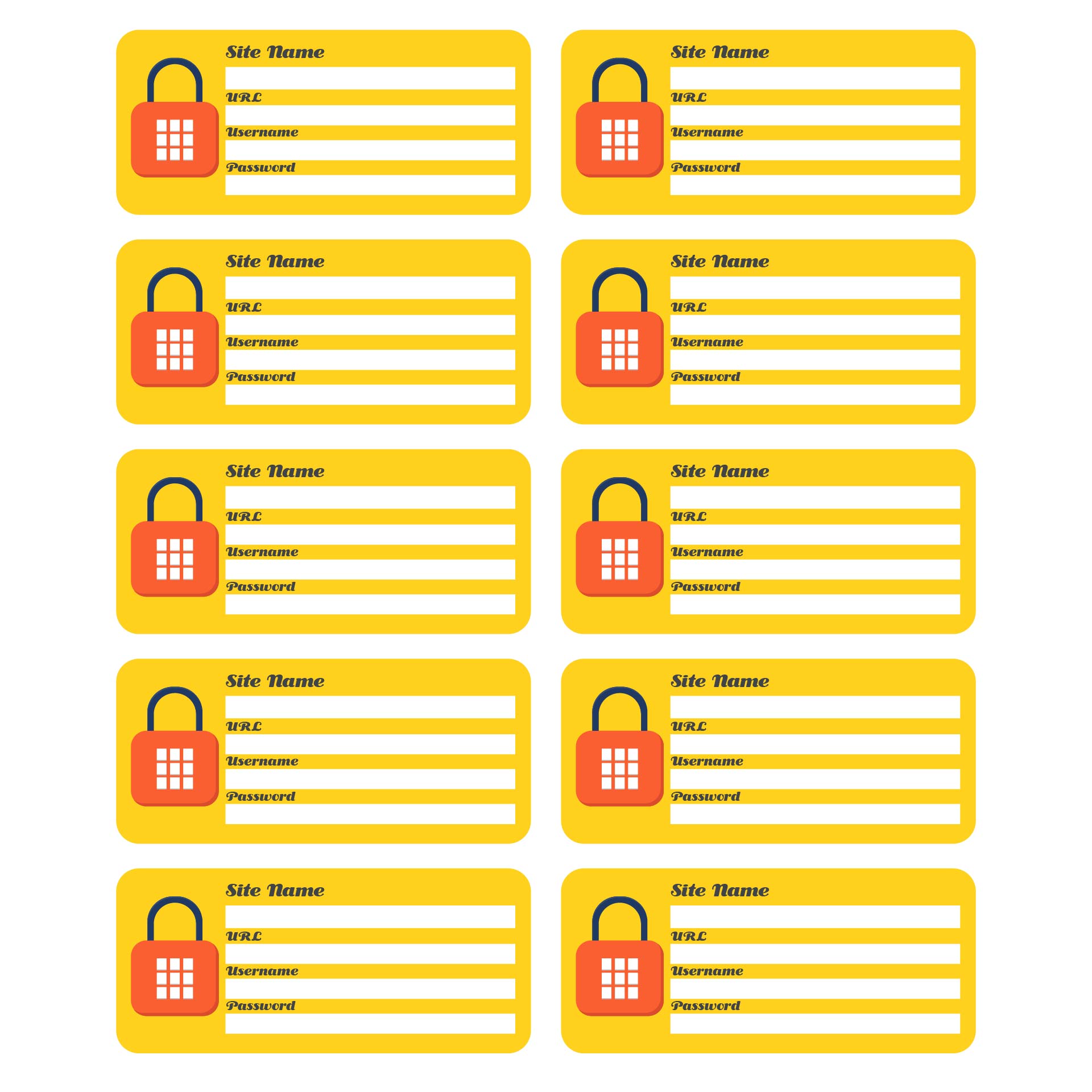 What are the tips to create a strong password?
Nowadays, almost all social media need a password to log in to it. Password can help you to keep your account safe. To create a password, you require to add a strong password to your account to make it safer.
The criteria that meet the brief are strong, long, and difficult to guess by people while also making it easier to remember. The reason for creating a strong password is that it can decrease someone's chance to steal the information or try to access your account.
These are some tips for creating a strong password that you can apply.
Don't use your personal information. Prevent you from including the password with your birth date, name, ID number, and email address which people can easily access through the internet.
Use longer password characters that consist of at least eight characters long. Make sure you don't use the same password for any accounts.
If people know the password of one of your social media accounts, it will be possible if they are trying to access another account with the same password and allow them to steal your data.
Includes the combination of lower and uppercase letters, numbers, and symbols in your password to make your account to be safer from hackers. A weak password is a password that is easily found in the dictionary, so make sure you avoid it.
Make your password randomly which define as the strongest one. As a result, to make your account to be safe, make sure you have a strong password in each of your accounts. Apply these tips if you needed.
How can you manage your password?
Due to the strong password, you could have in each of your social media accounts, you might need a tool to manage your password. Using a password generator is not guaranteed to be safe because people can hack your phone every time.
If you experience bad things related to passwords, use the password log to help you maintain all of your passwords. The password log includes several categories you have to fill. Here's how you can fill in the information to your password log.
First of all, you have to find the right template first. Try to search the password log on this site which you can use right away. Commonly, a password log will consist of the website name, URL, email name, username, the password itself, and the notes.
For the website space, you can fill it with the social media or website name you visit. Copy and paste the URL to its space. Fill in your email name in the box. Continue to add the username and password to its spaces. For this one, you have to make sure that the data you include is correct.
You can do trial and error before inputting it into your password log. Keeping all of your passwords in the log will make it easier in inputting the password and also make it way safety. However, you still need to save this sheet confidentially to prevent you from getting hacked.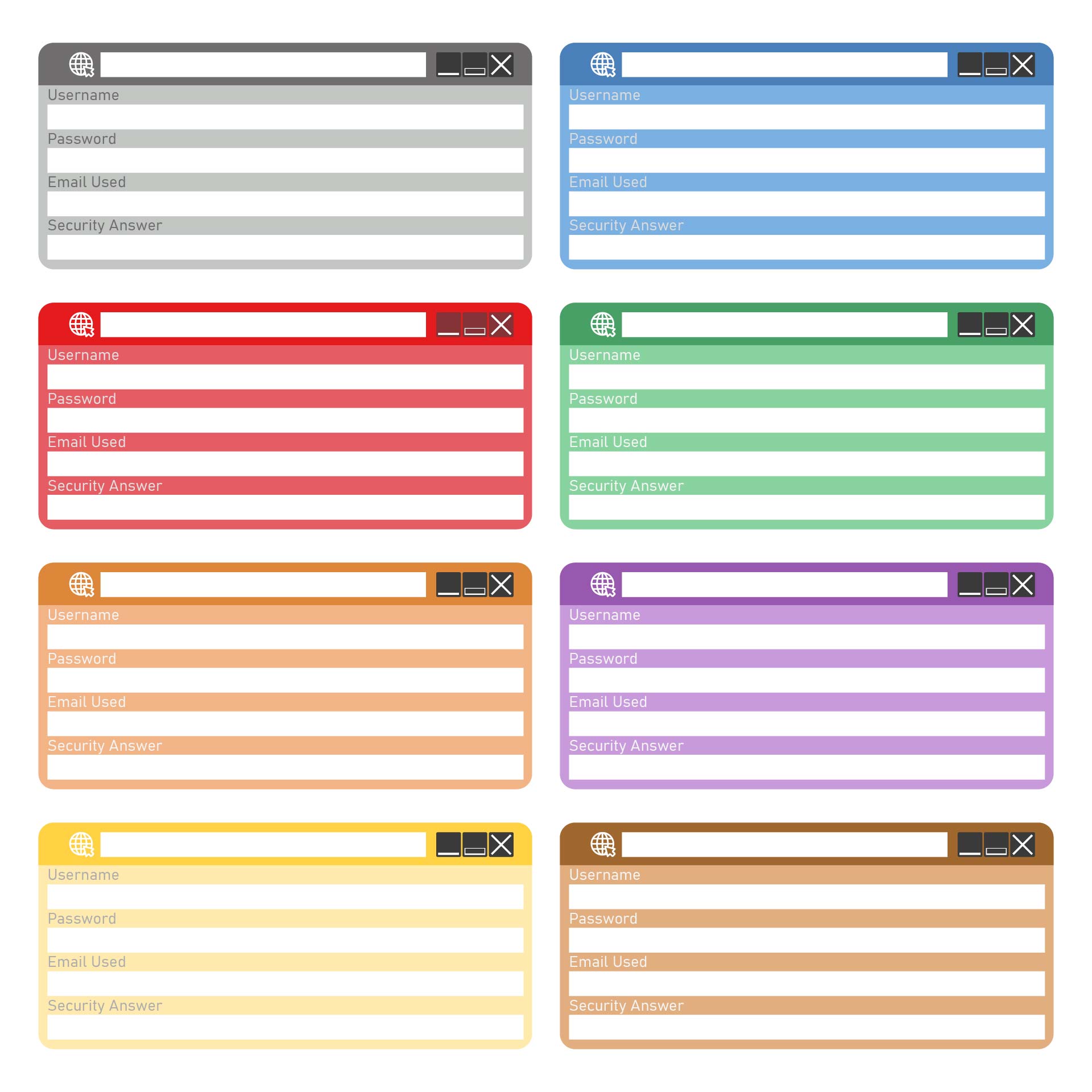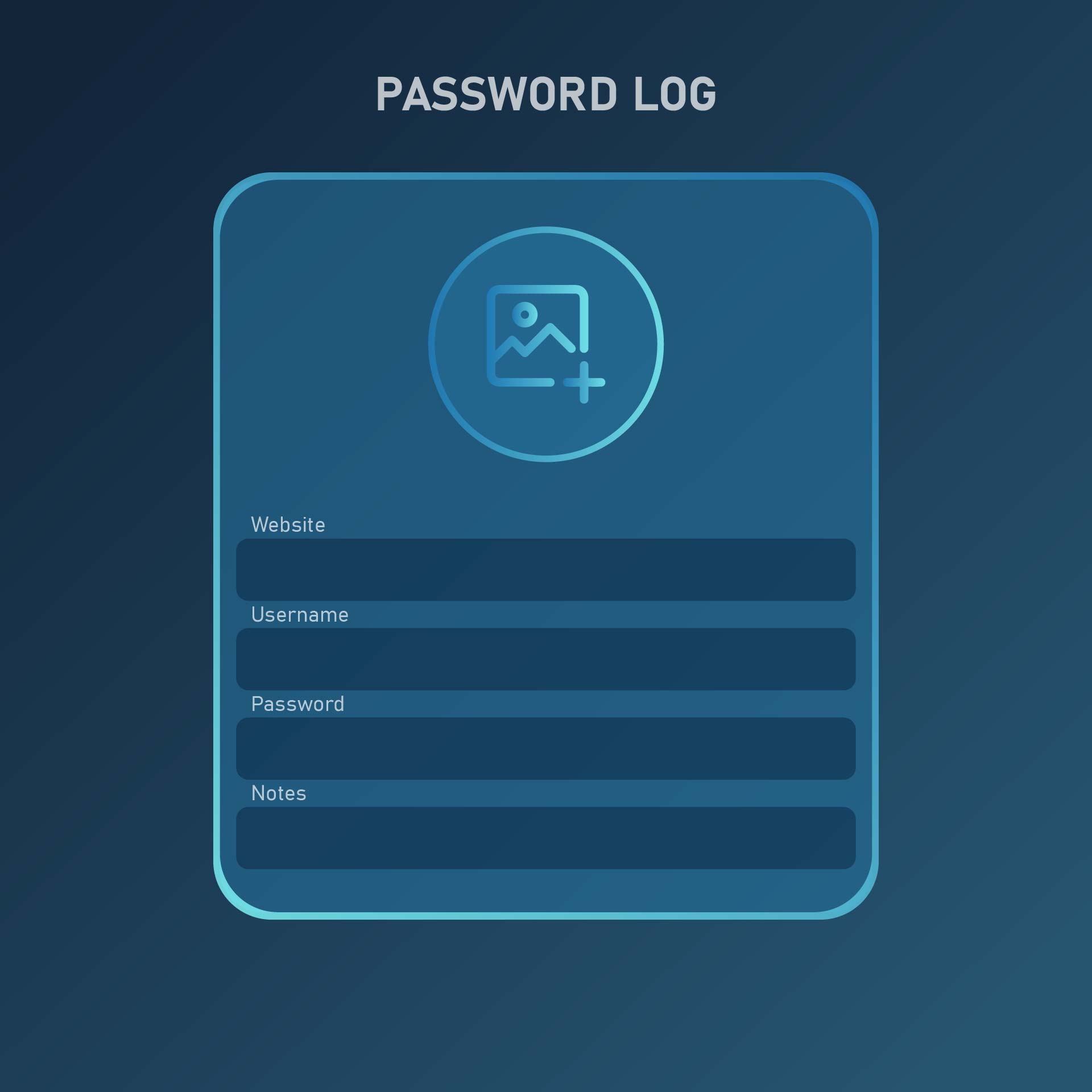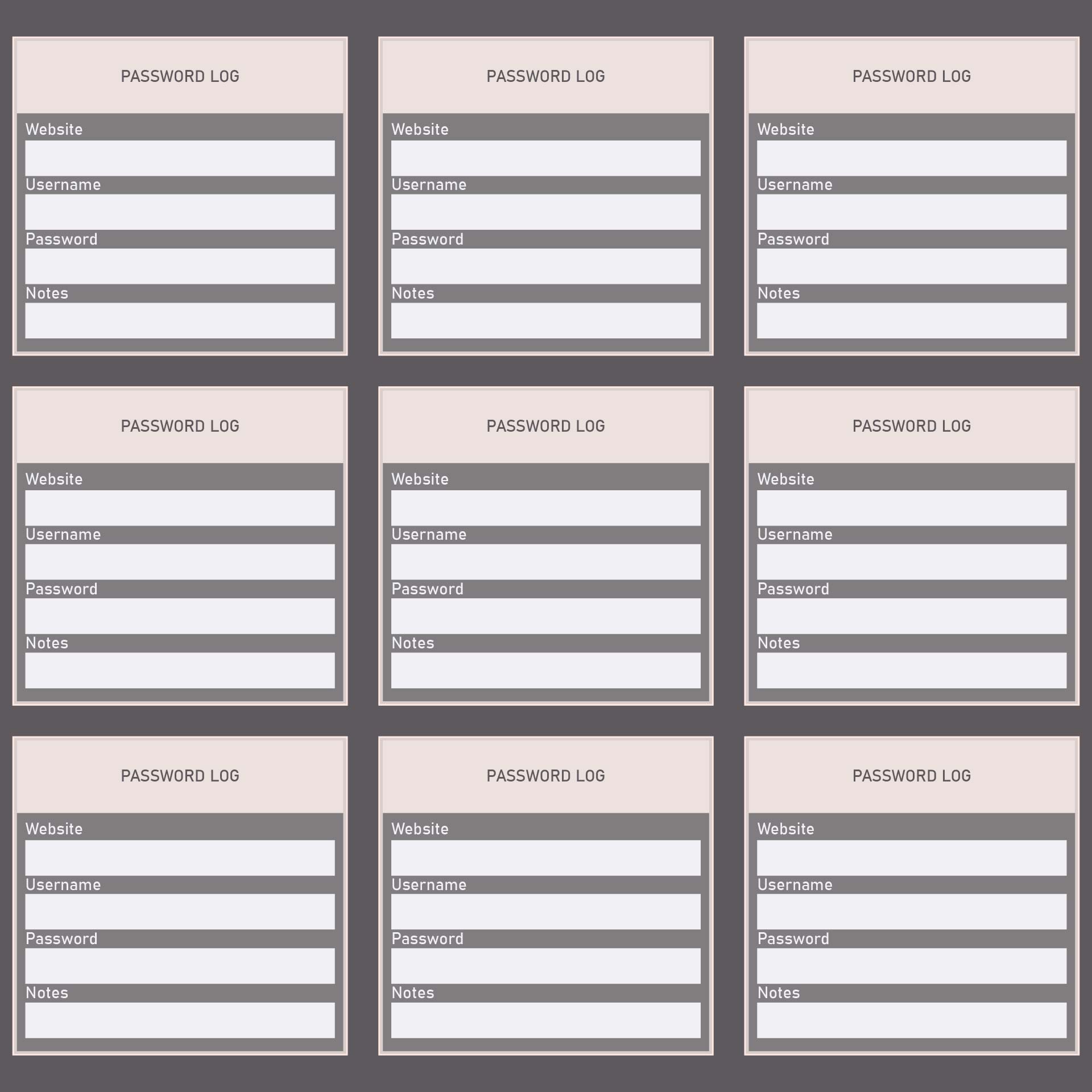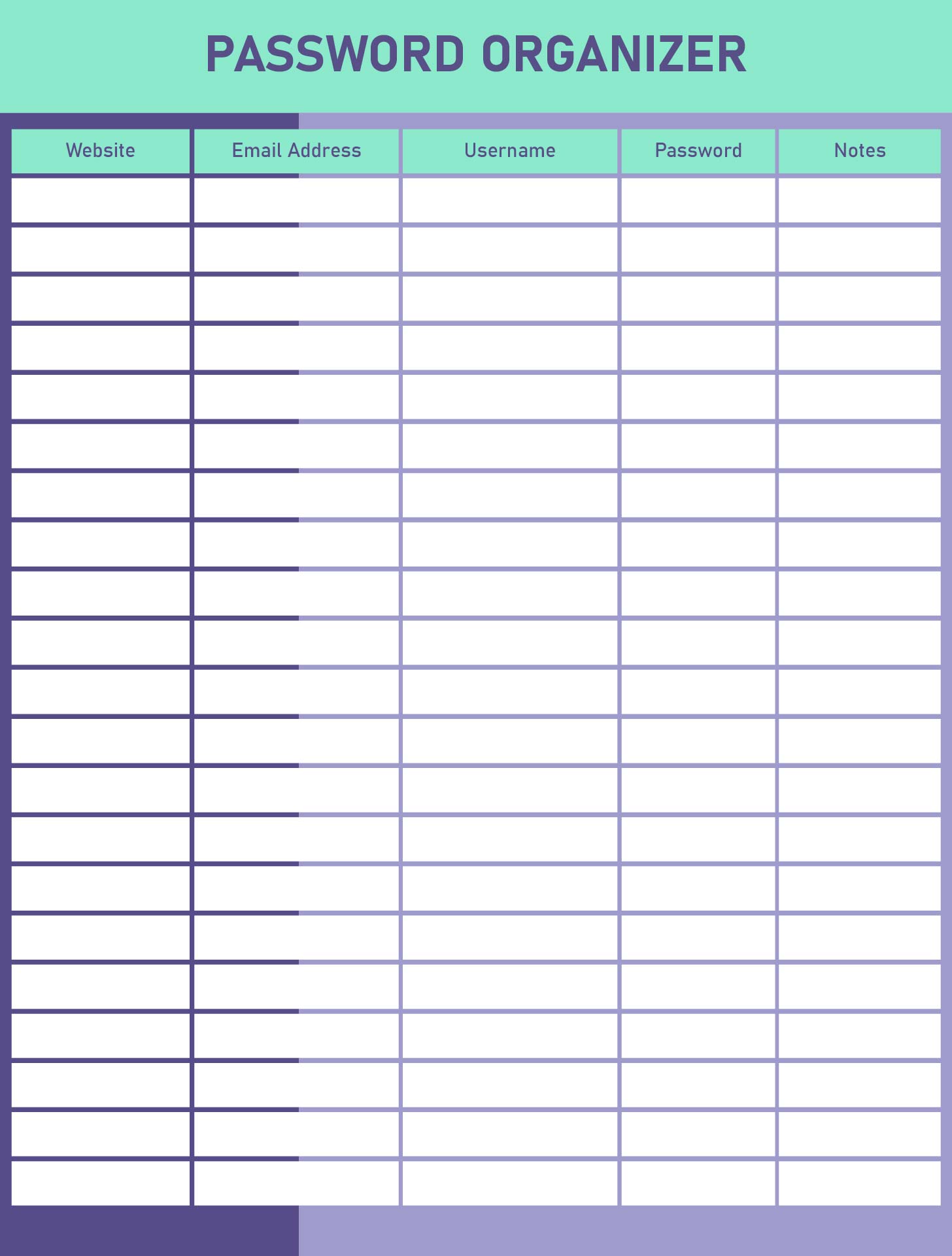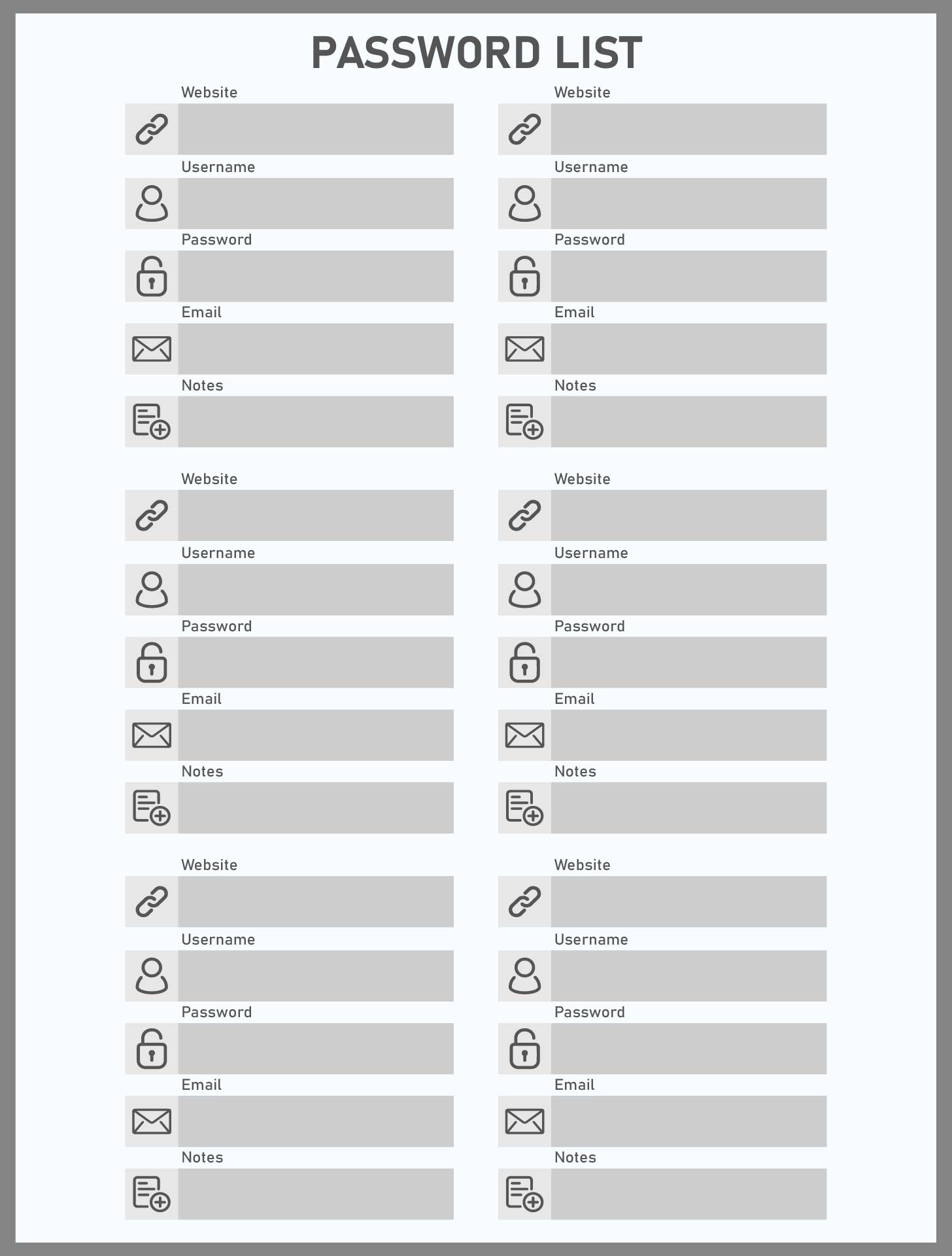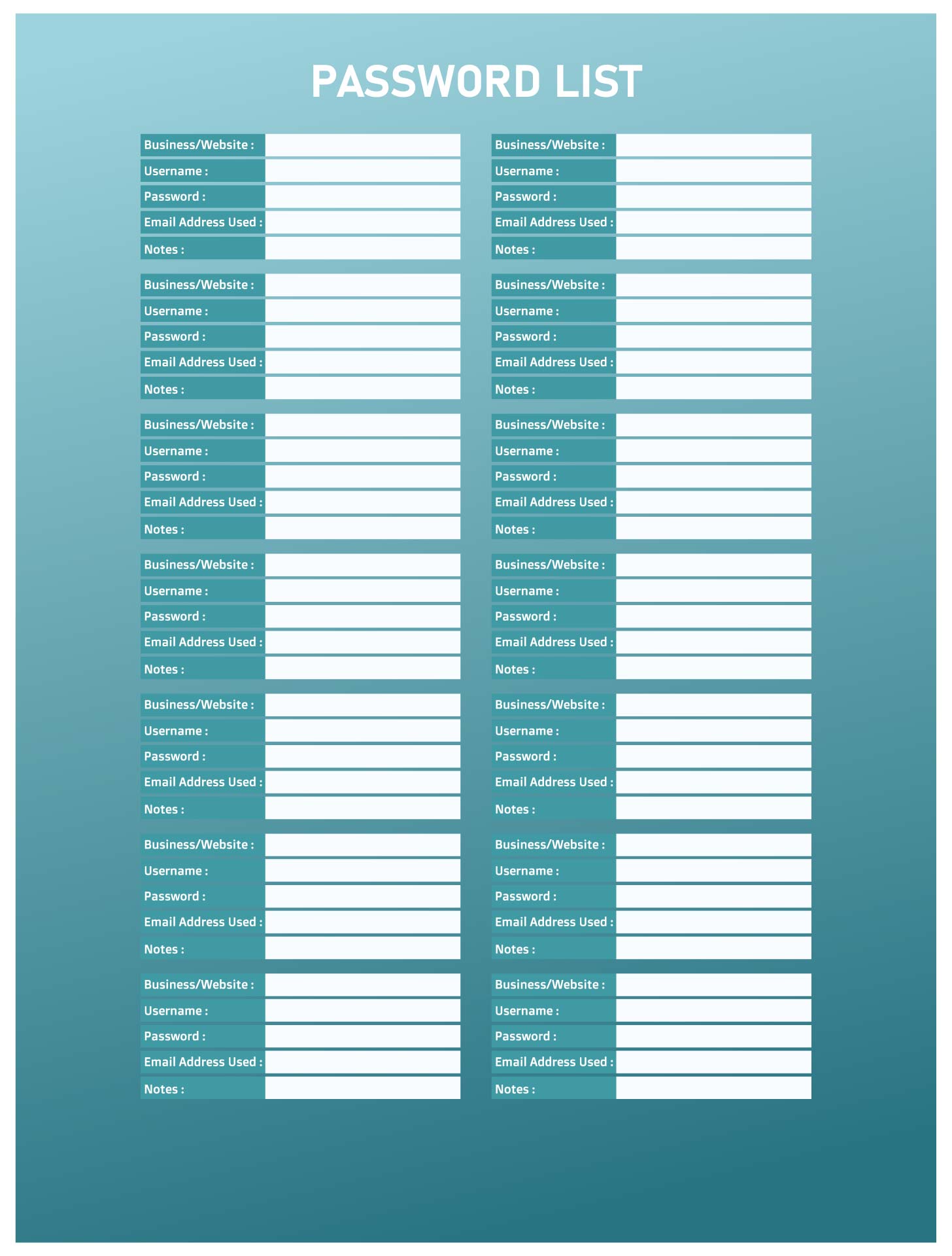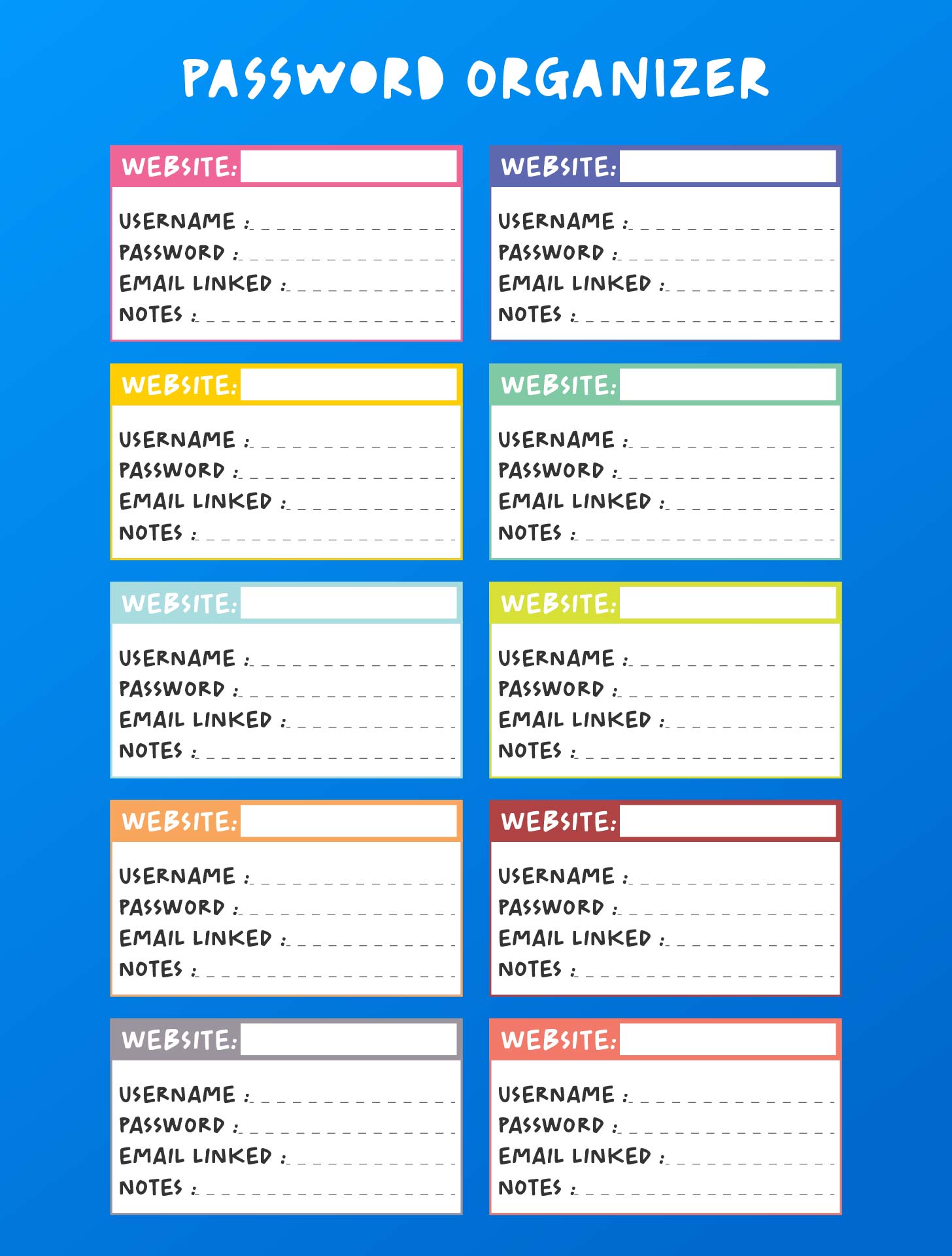 What is a website information tracker?
Password or passcode is confidential data that commonly consist of typical characters that are used for confirming user identity. Password itself has been used since the old time.
Therefore, in this modern era, a password requires to insert when you log in to the account. You might expect that your password should be short and easy to remember because it will make it easier in placing it once you need to log in to your account.
However, this kind of password is not safe enough. The strong password needs to have various types of characters and be long. To avoid your website being hacked, you might need a website information tracker to write down all of the information required when you log in to it.
The information you need to place in the website information tracker is explained below. You have to fill in the website name first. Continue with the address to make it easier to revisit the sites.
Include the username and password you've been made for the websites. Re-check it before continuing to write down the information, because once you get it wrong in writing it, you'll be facing trouble in logging into your account. Write down the topic of the website too.
Make it details to prevent you from confusing. You also need to input the registered date in case there are some payments you need to take care of, then you just need to see this tracker. Provide more details about the payment in the notes section.
As a result, having various websites registered might confuse you with the username and the password you have to place on each website. You need to overcome this problem by using the website information tracker.
Writing down all of your username, password, and other information in these documents might help your account be safe from hackers.