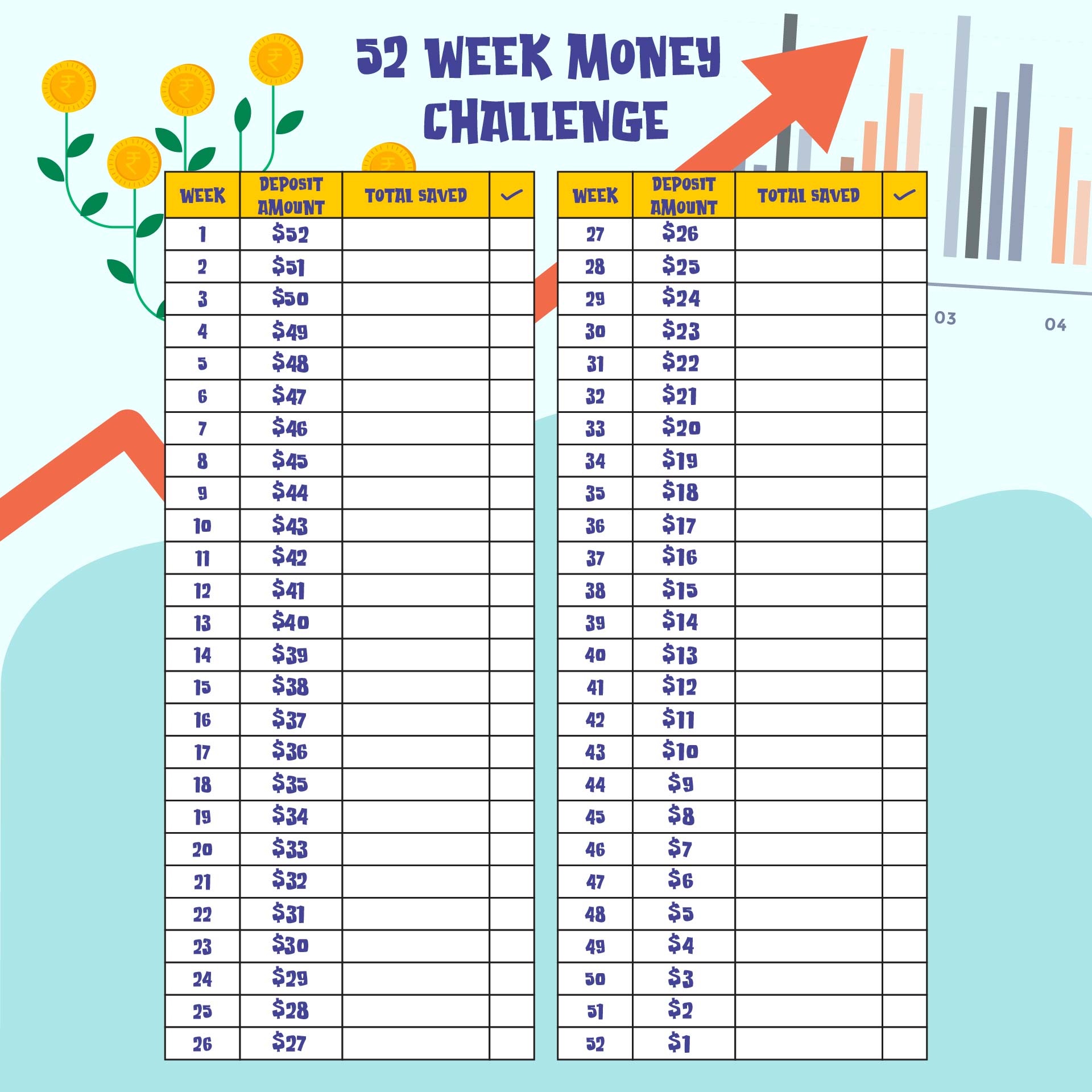 How much money do you save with the 52-week challenge?
Savings are easy if you can break them down into small amounts of money. It is about regularity, not the amount. That is why, recently, there are many people who choose to save money every day rather than cut a chunk of money in the early month or early week. One of those methods is the 52-week savings challenge. It is an easy saving method that many people these days are really into. The rule is simple. You put $1 in the first week, then gradually you increase the amount of the savings for the next weeks. For example, after you save in the first week, then you put $2 in the second week, $3 in the third week, and so on.
So then, in the later weeks, there will be more than $50 only in a week. If you can stick to the rules, you will get about $1400 at the end of the year. The method is actually very helpful because having small money at the start is somehow quite easy. Along with the increasing amount of money to save, you will get the habit of going. Also, it will never make you feel overwhelmed because of the small amount at the start. But, for some people, there is also another version of this method. They choose to reverse it and put it in the reverse 52-week money challenge chart. Either of those, choose as you feel comfortable the most.
How can I save $500 in 30 days?
You just had a bad week and you had to break the saving to deal with that. As a result, you need to collect more money to cover the money you spent before. In this case, you need to save more money. If you need to save about $500 in 30 days, then, you should start cutting on some entertainment budget. After that, try to list all the things you have. Then start selling some of those that you no longer need or use. To stay on the $500 saving, then you need to get extra money. Freelance gigs are the best choice. Having the reverse 52-week money challenge chart can really help you to stay intact with your saving goals.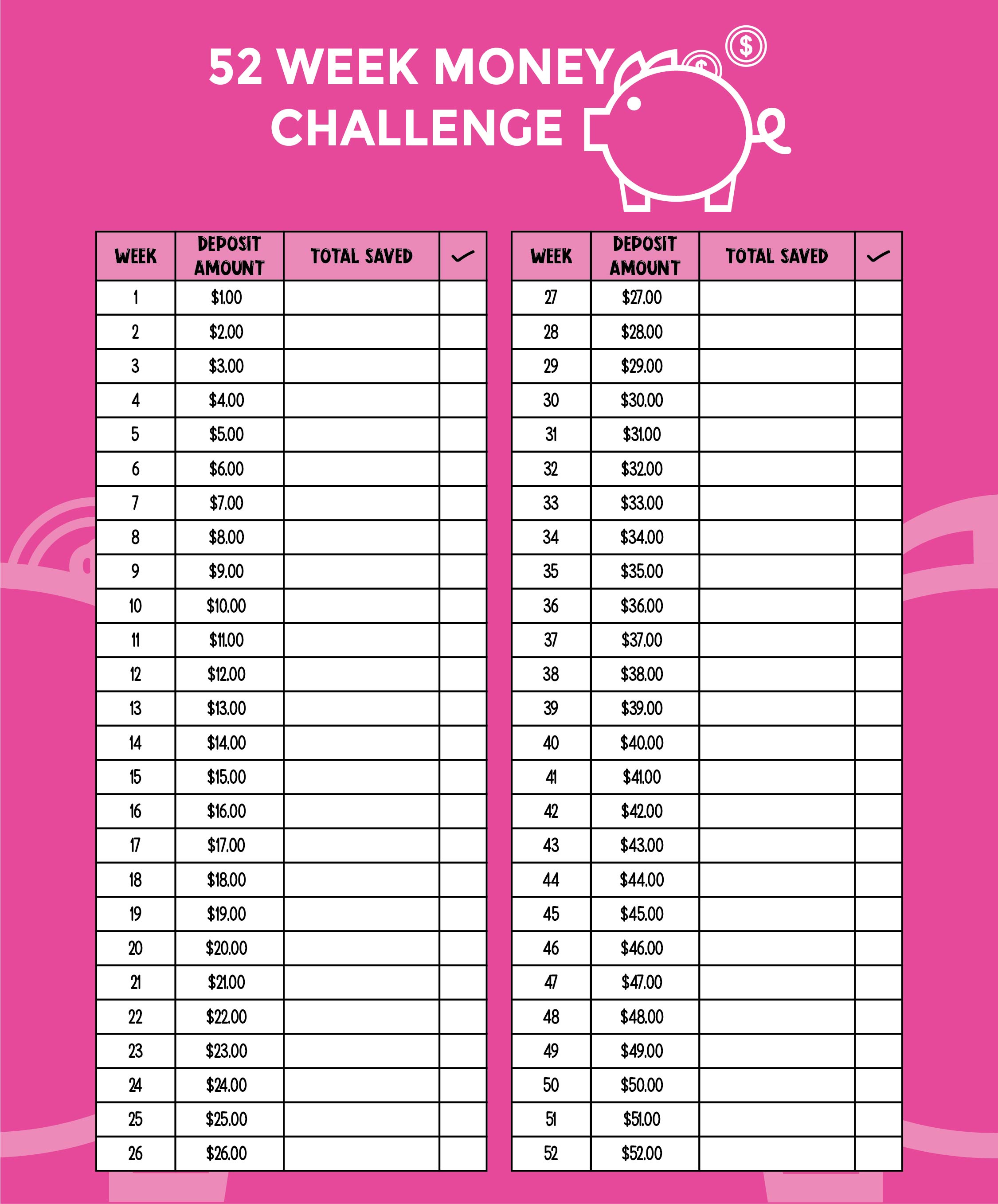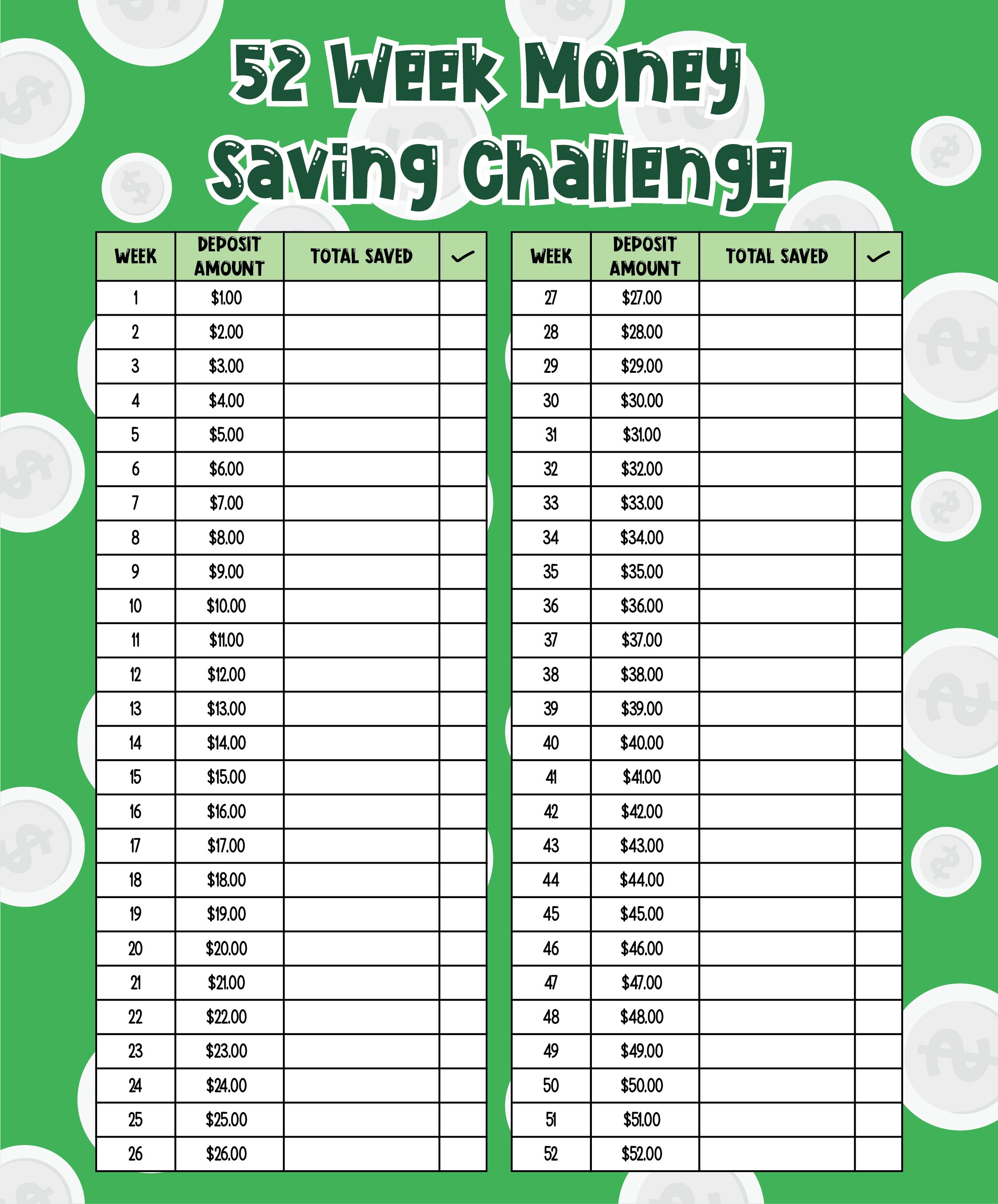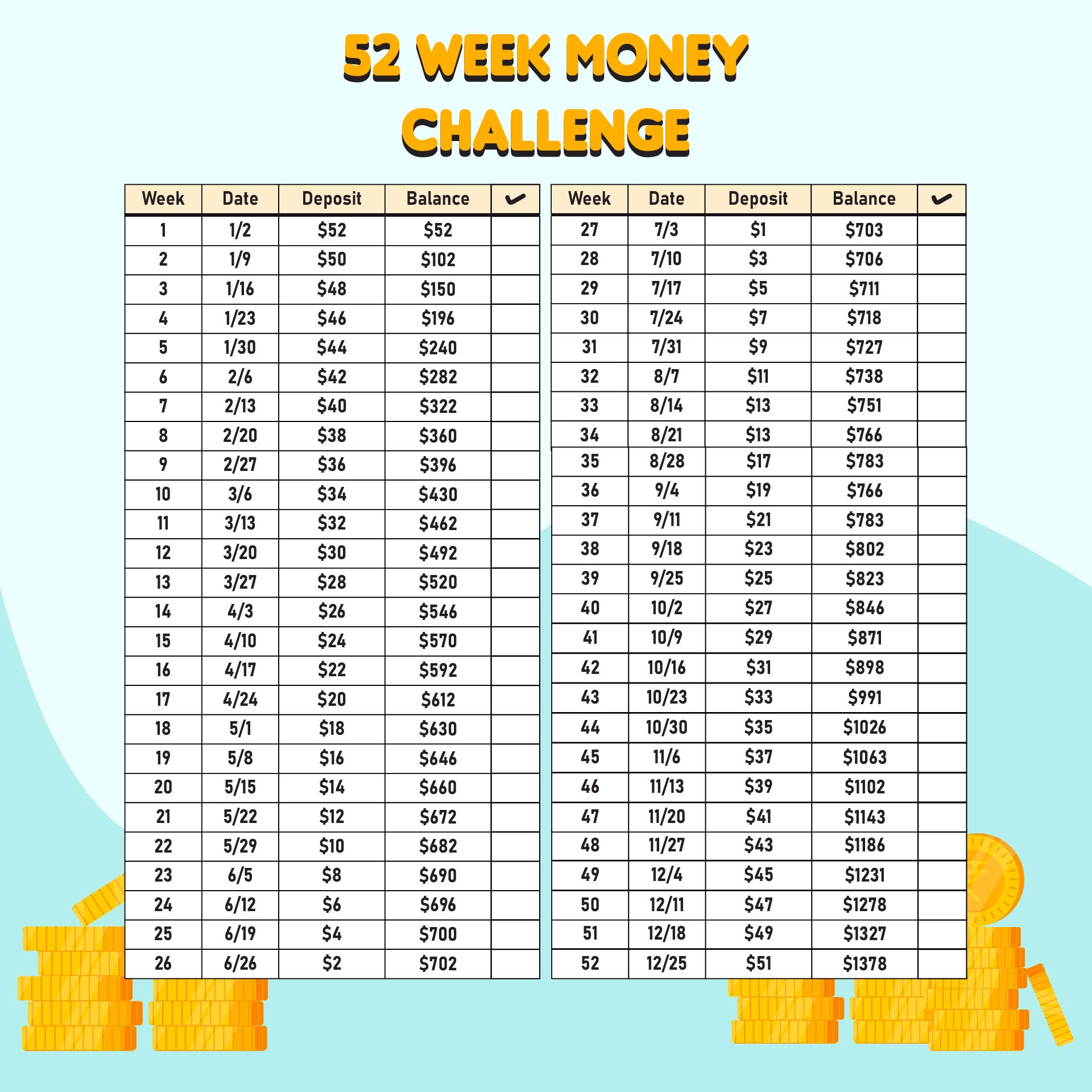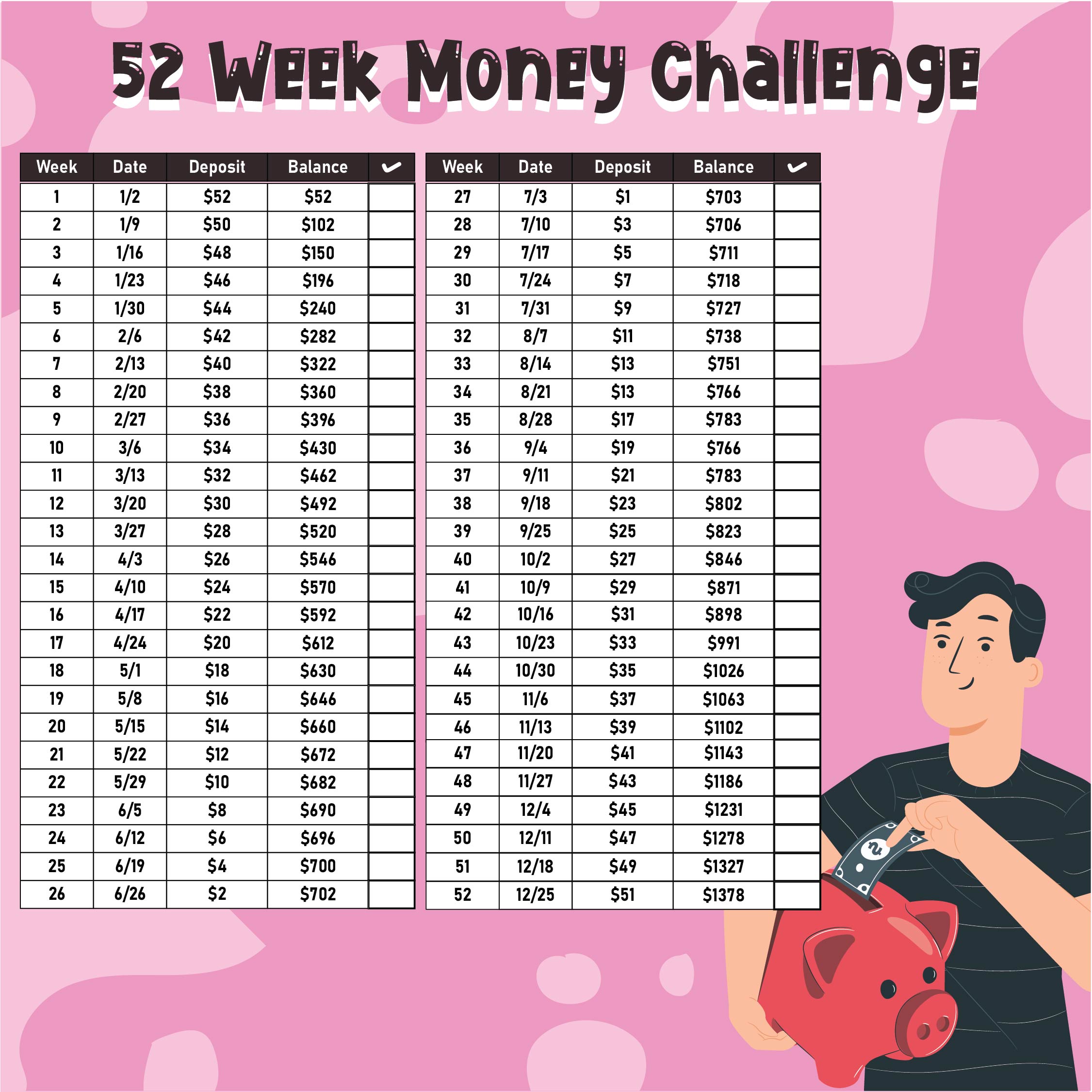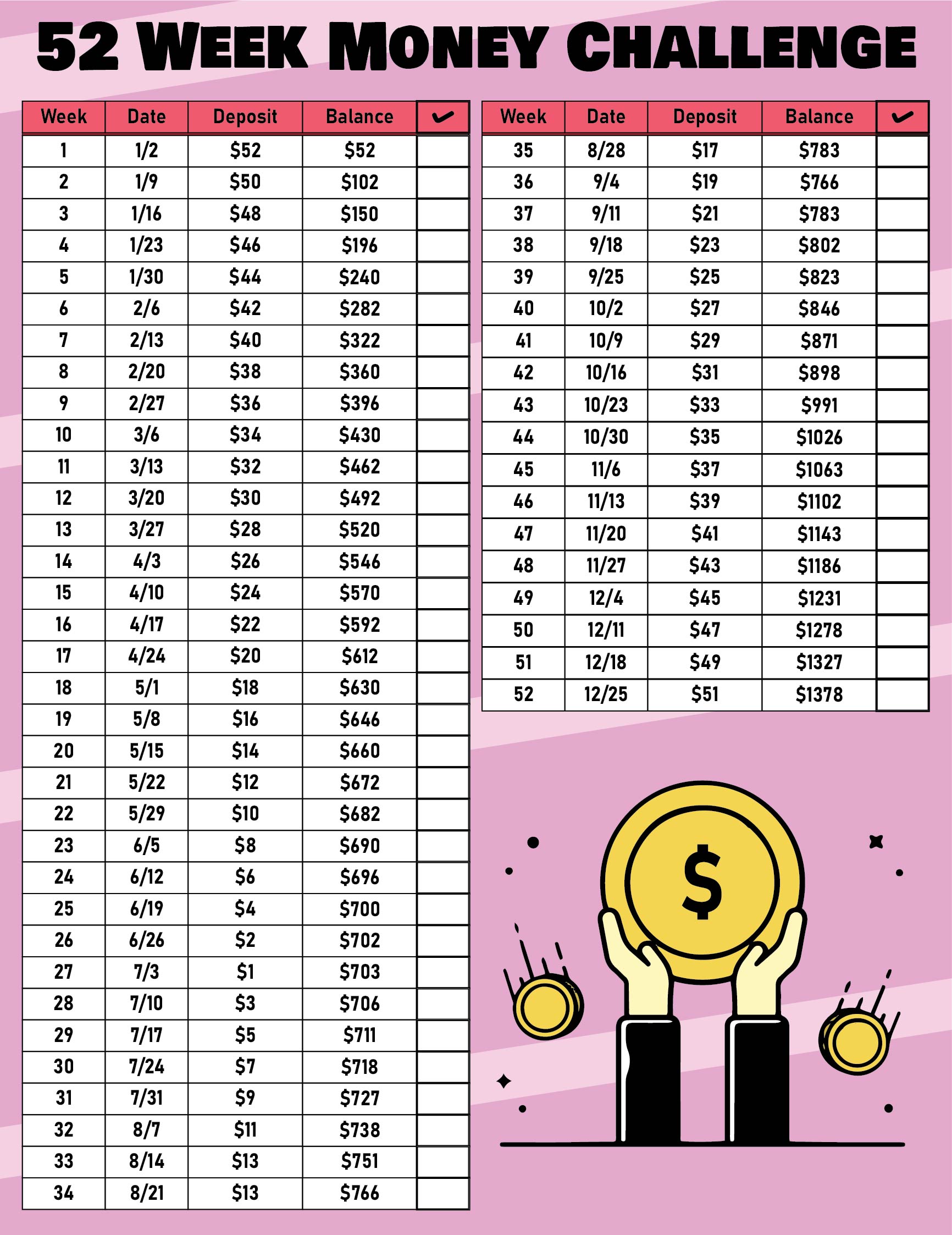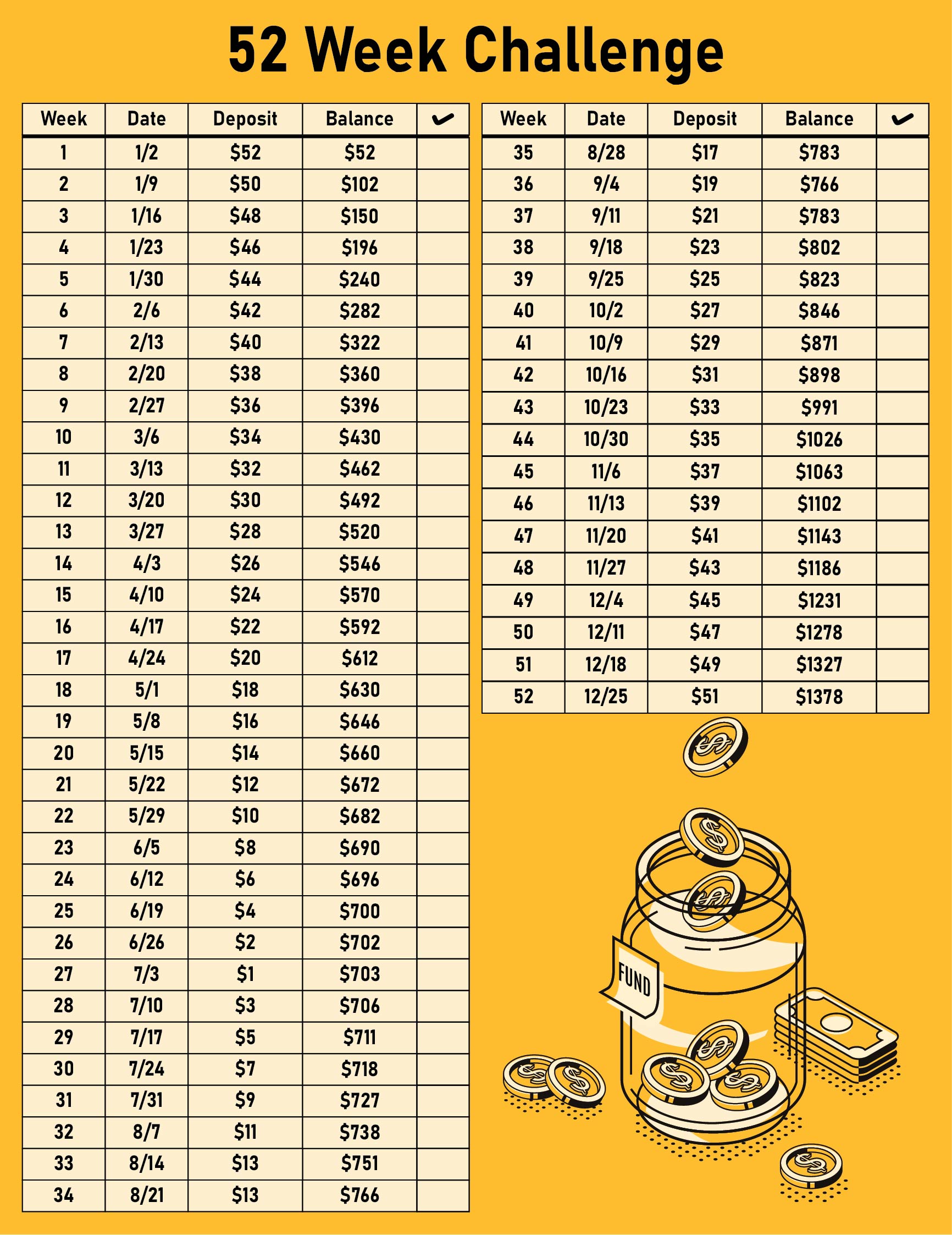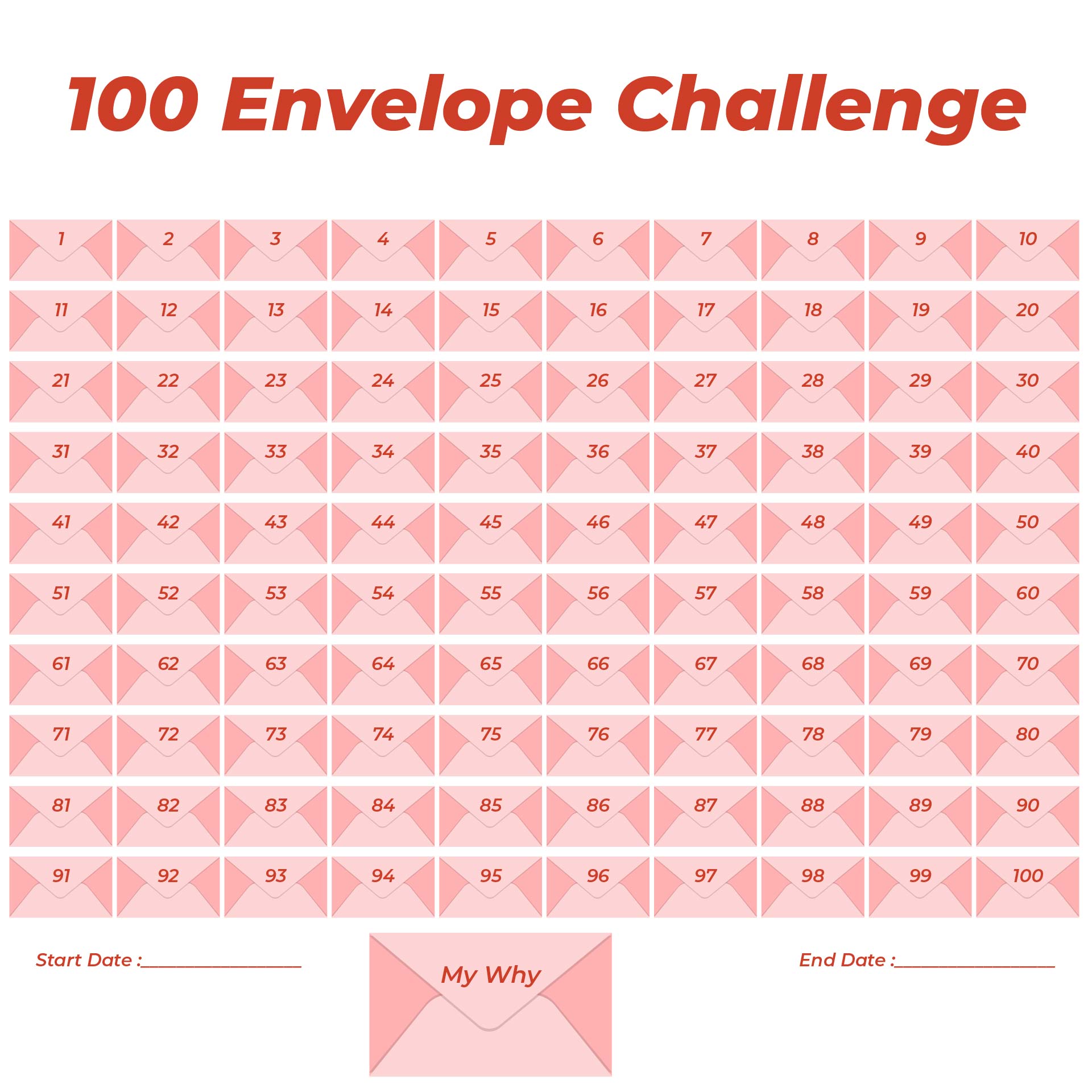 What is the 7-day savings challenge?
Sometimes, you just need a really short money task to fix all your financial problems at the time. Then, the 7-day savings challenge is the perfect method. It is a method created by the New York Times. The method is very easy. You will get a daily update on what to do to fix your financial problem. The update is the steps that you need to take each day. Unlike having the reverse 52-week money challenge chart, this method is good for you who need more guidance in fixing the financial situation.
---
More printable images tagged with: