Totem poles are monumental structures carved out of wood, traditionally created by Indigenous peoples of the Pacific Northwest Coast of North America.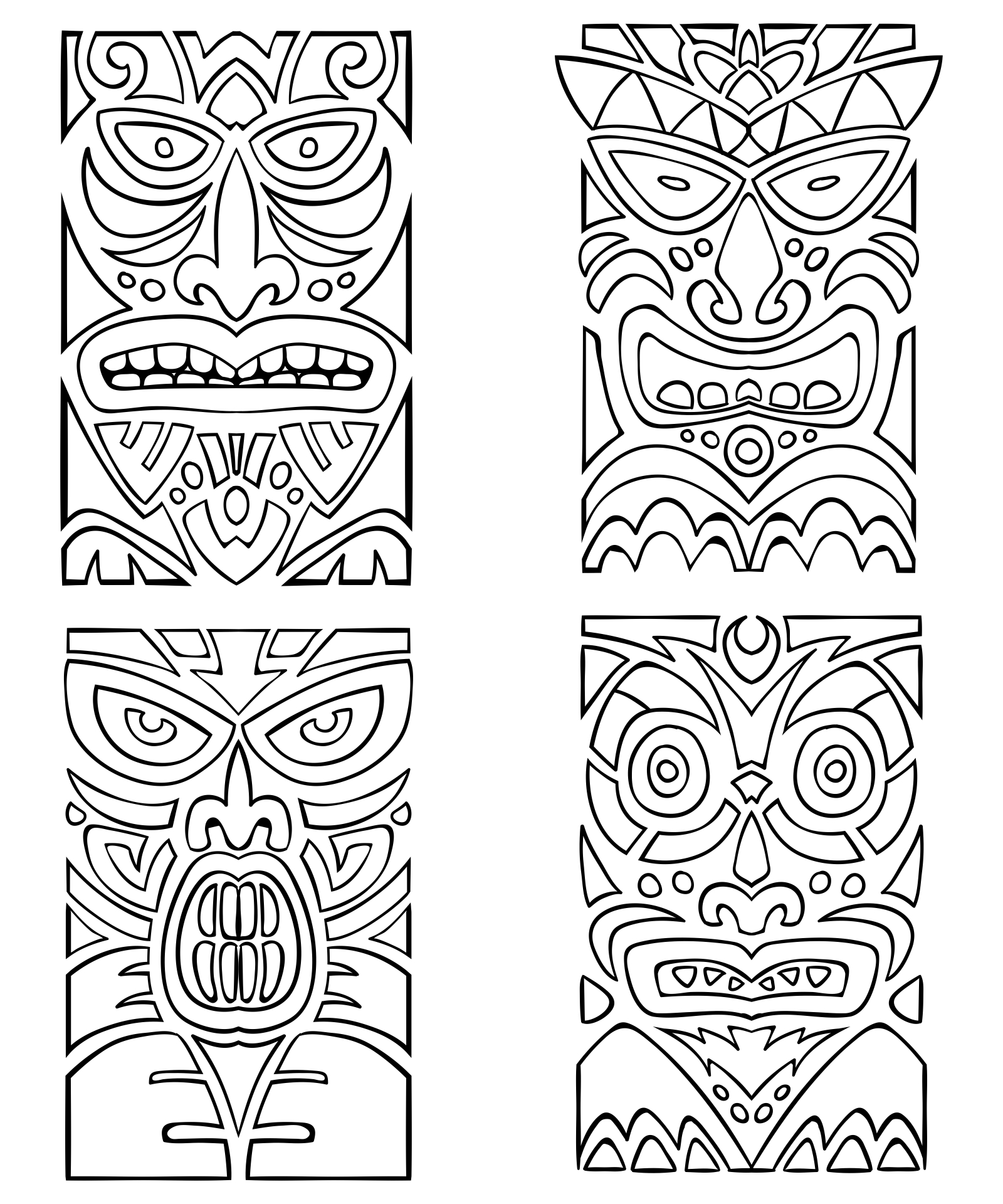 Totem poles are monumental structures carved out of wood, traditionally created by Indigenous peoples of the Pacific Northwest Coast of North America. These impressive sculptures have deep cultural and historical significance, often representing ancestral stories, spiritual beliefs, social status, and clan lineages within Indigenous communities. The story behind totem poles is rooted in the rich traditions and narratives of the Indigenous peoples who create them.
What is the History behind Totem Pole?
The practice of carving totem poles has been passed down through generations, and each totem pole carries a unique story that reflects the identity and heritage of the community it belongs to. Here are some key aspects of the story behind totem poles:
1. Cultural and spiritual significance
Totem poles hold immense cultural and spiritual importance within Indigenous communities. They serve as visual representations of the community's cultural heritage, customs, and values. Each figure or symbol carved on the totem pole represents a particular story, myth, or ancestral connection, acting as a link between the human and spiritual realms.
2. Depiction of ancestral stories and legends
Totem poles often depict ancestral stories, legends, and historical events. These narratives may include tales of significant ancestors, animal spirits, and mythical creatures. The carvings on the totem pole symbolize the characters and events of these stories, preserving and passing on cultural knowledge and traditions.
3. Clan representation and lineage
Totem poles also serve as markers of clan representation and lineage within Indigenous communities. Each clan may have its own totem pole, featuring the symbols and crests associated with that specific clan. These poles communicate the social status, privileges, and connections of the clan members, reinforcing their identity and sense of belonging.
4. Communication and storytelling
Totem poles act as a visual language, communicating messages, histories, and narratives to community members and visitors. Through intricate carvings and symbolism, totem poles convey information about the community's customs, relationships, and spiritual beliefs. They are a means of storytelling, transmitting cultural knowledge from one generation to the next.
5. Artistic expression and craftsmanship
Totem pole carving is a form of artistic expression and craftsmanship. Skilled artists spend months or even years creating these monumental sculptures. Each totem pole is a testament to the artist's creativity, skill, and connection to their cultural heritage. The carvings on the totem poles are characterized by intricate details, vibrant colors, and a deep understanding of traditional carving techniques.
It's important to recognize that the story behind totem poles varies among different Indigenous communities. Each community has its unique traditions, stories, and artistic styles associated with its totem poles. The stories conveyed by totem poles continue to be cherished and respected as an integral part of Indigenous culture and heritage, fostering a sense of identity, pride, and connection to the past for generations to come.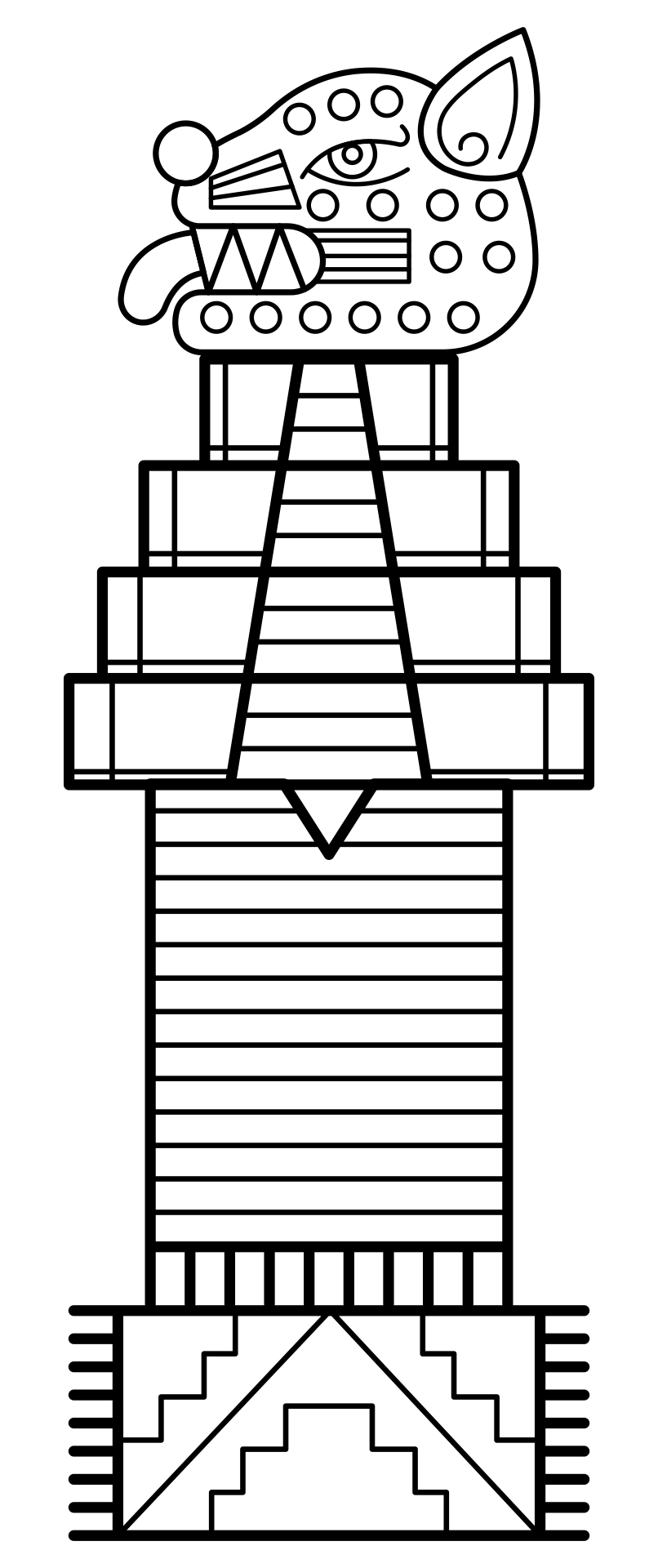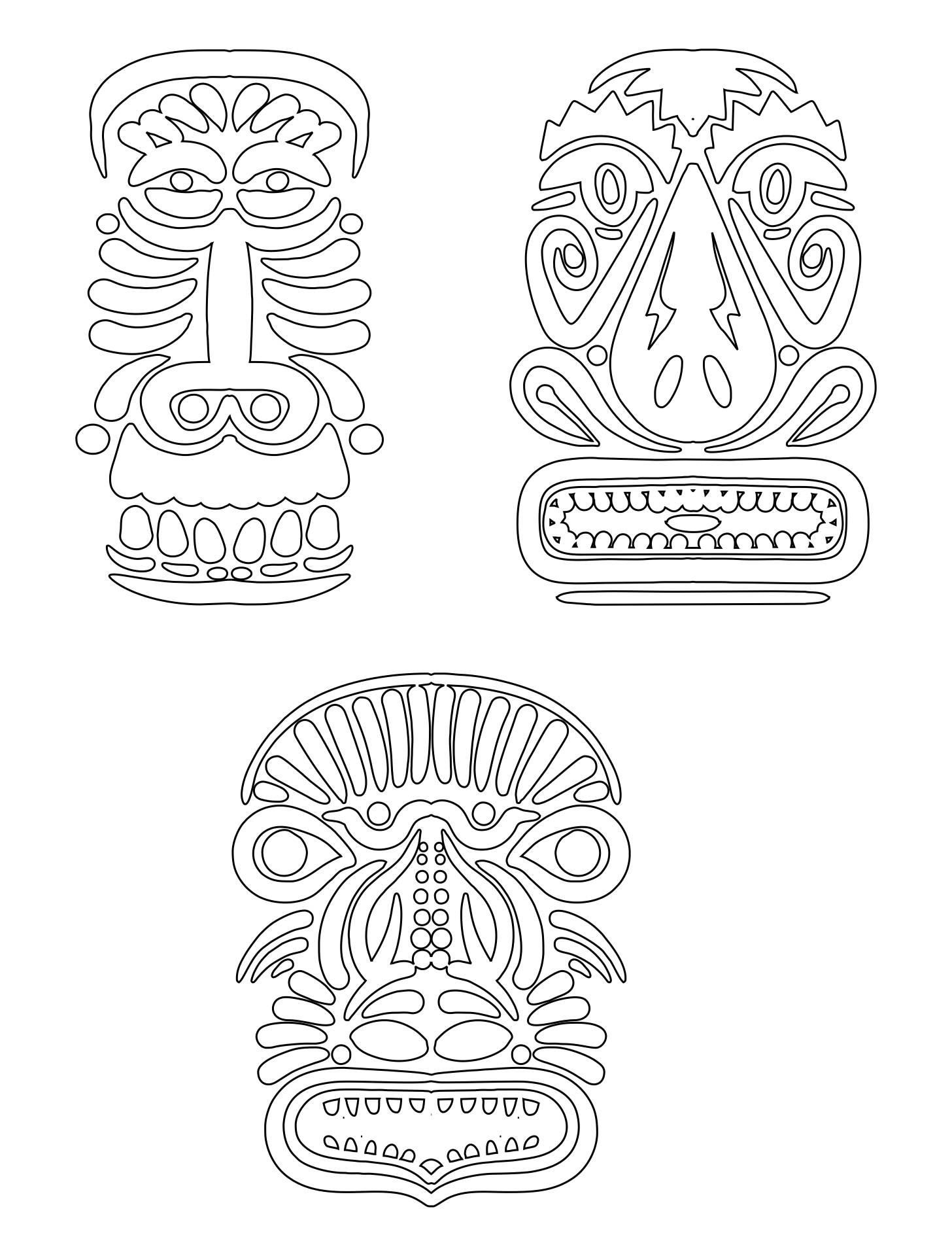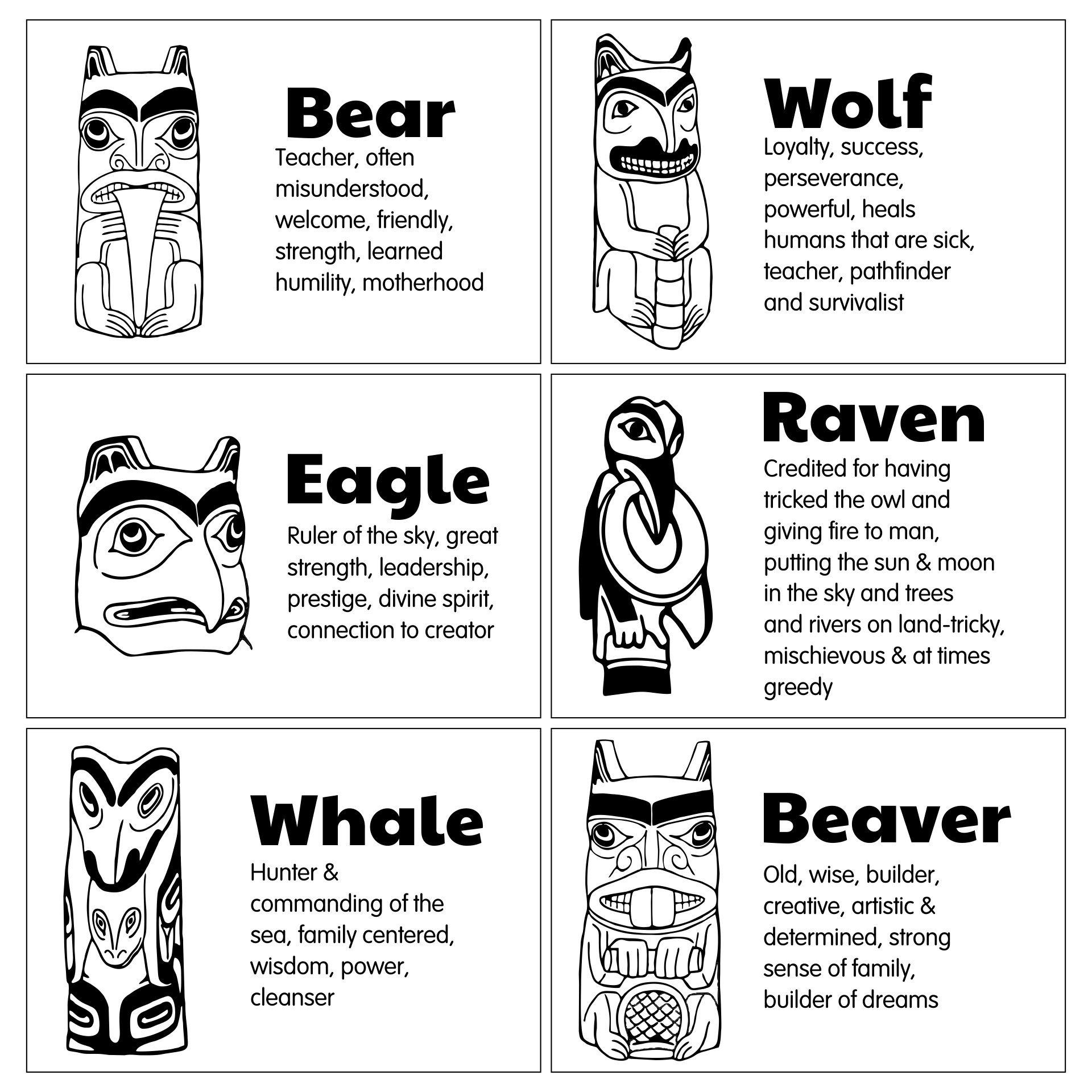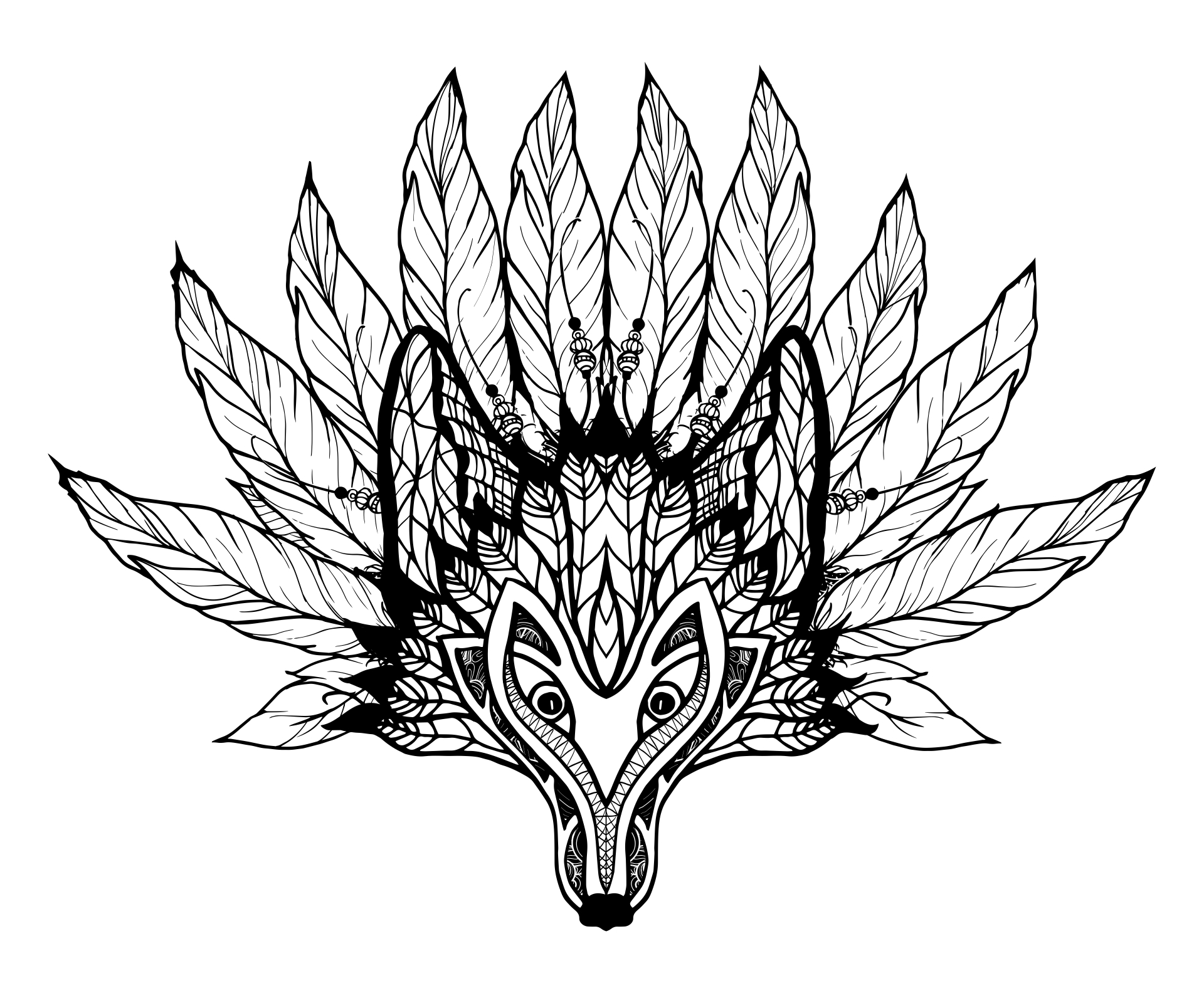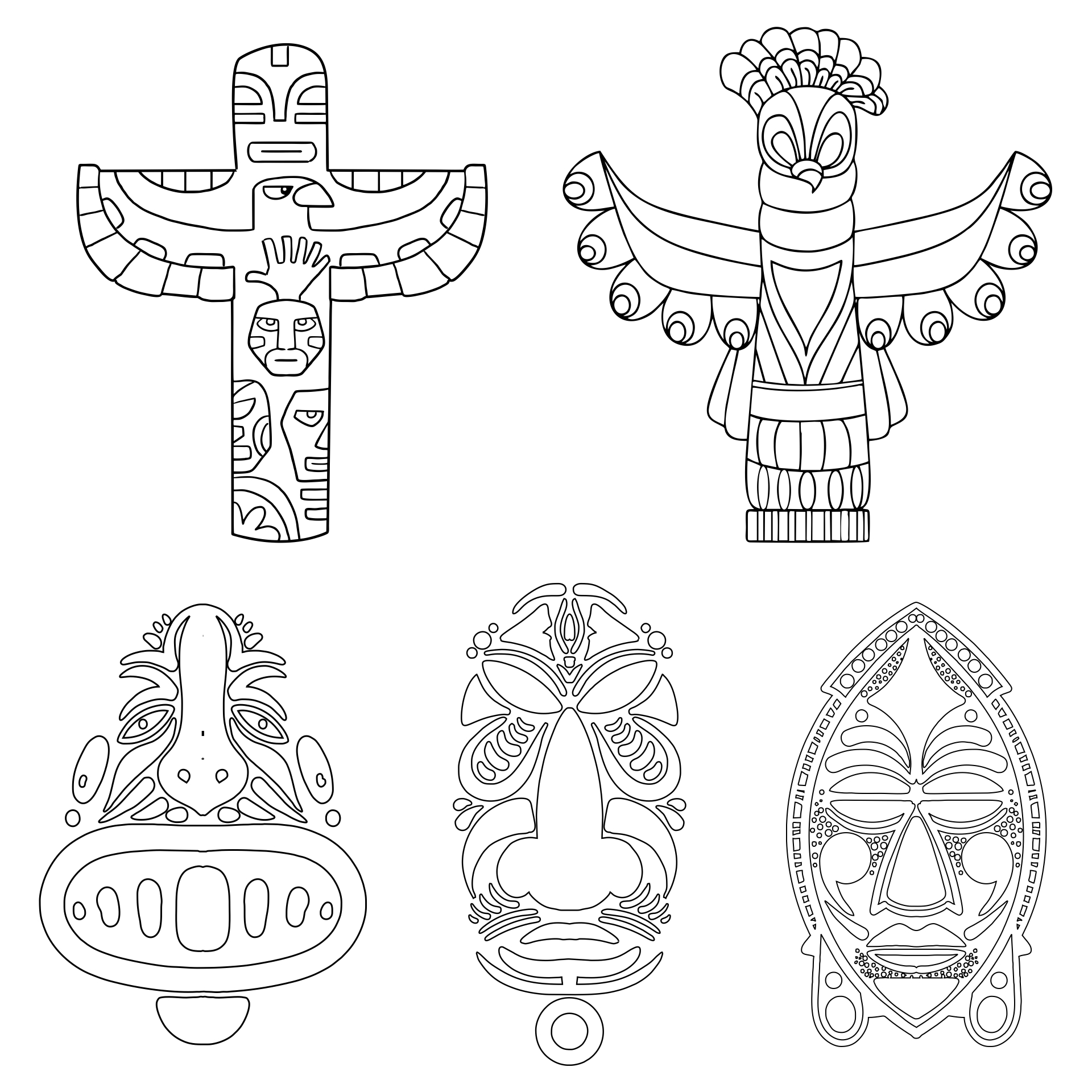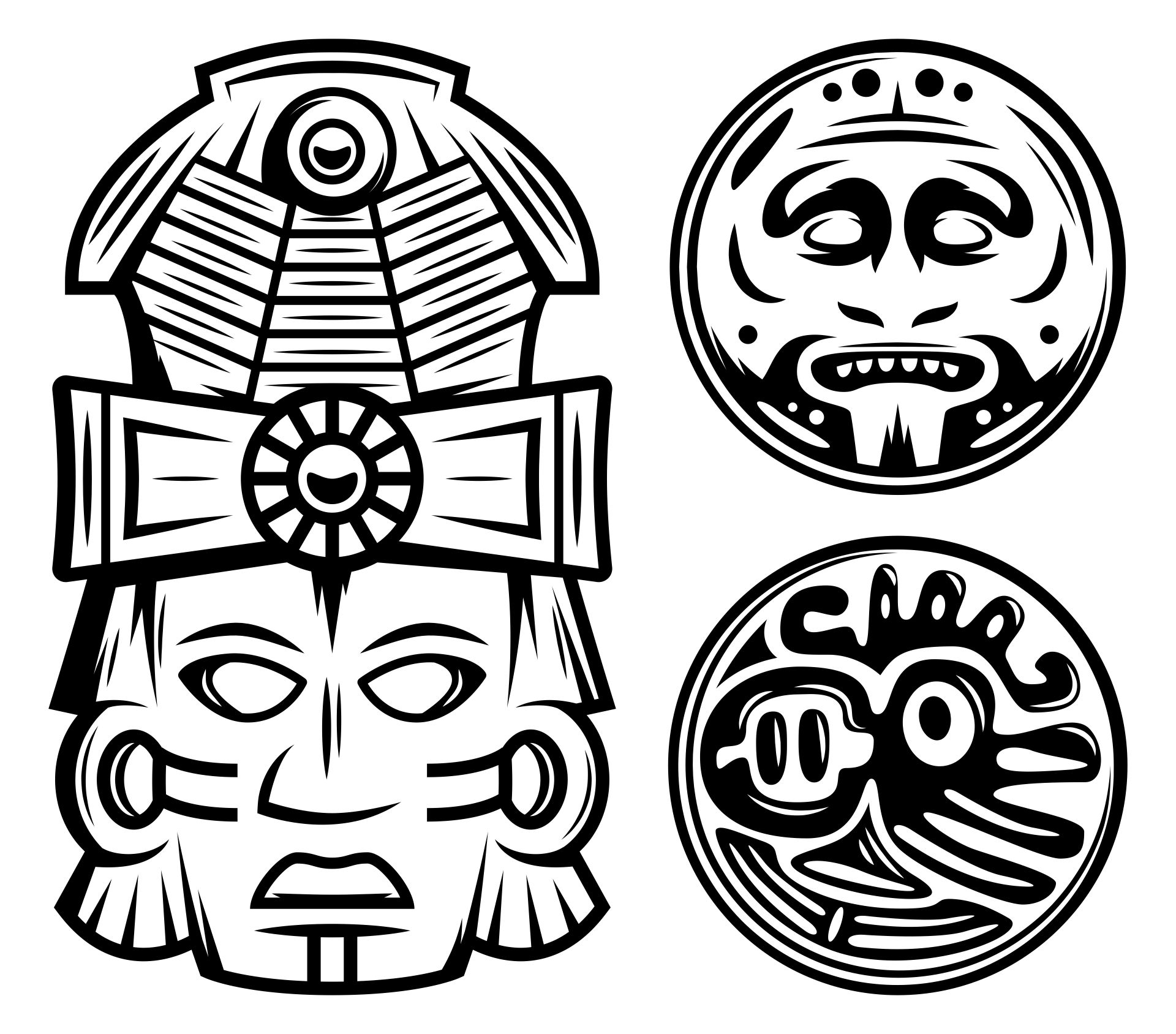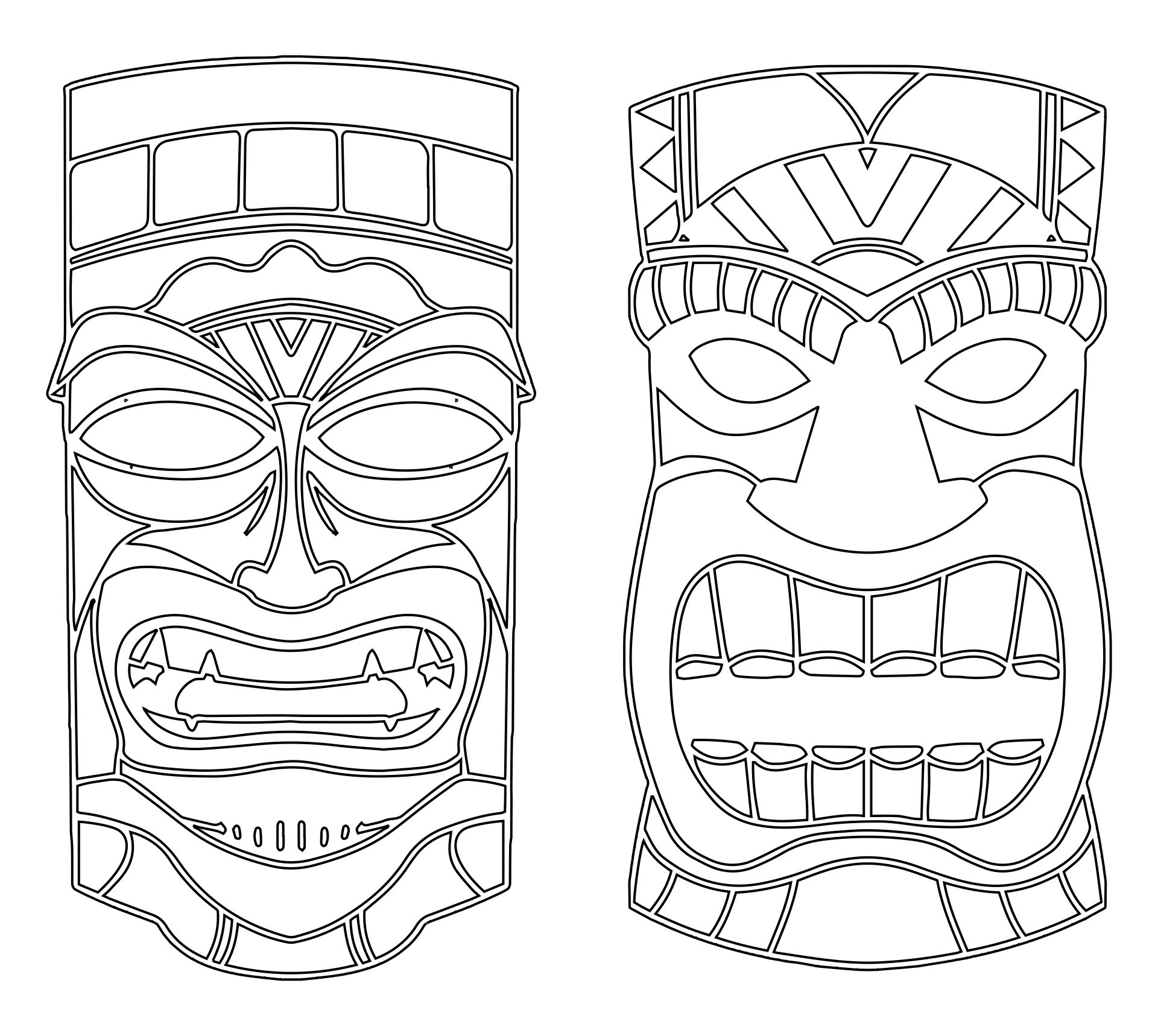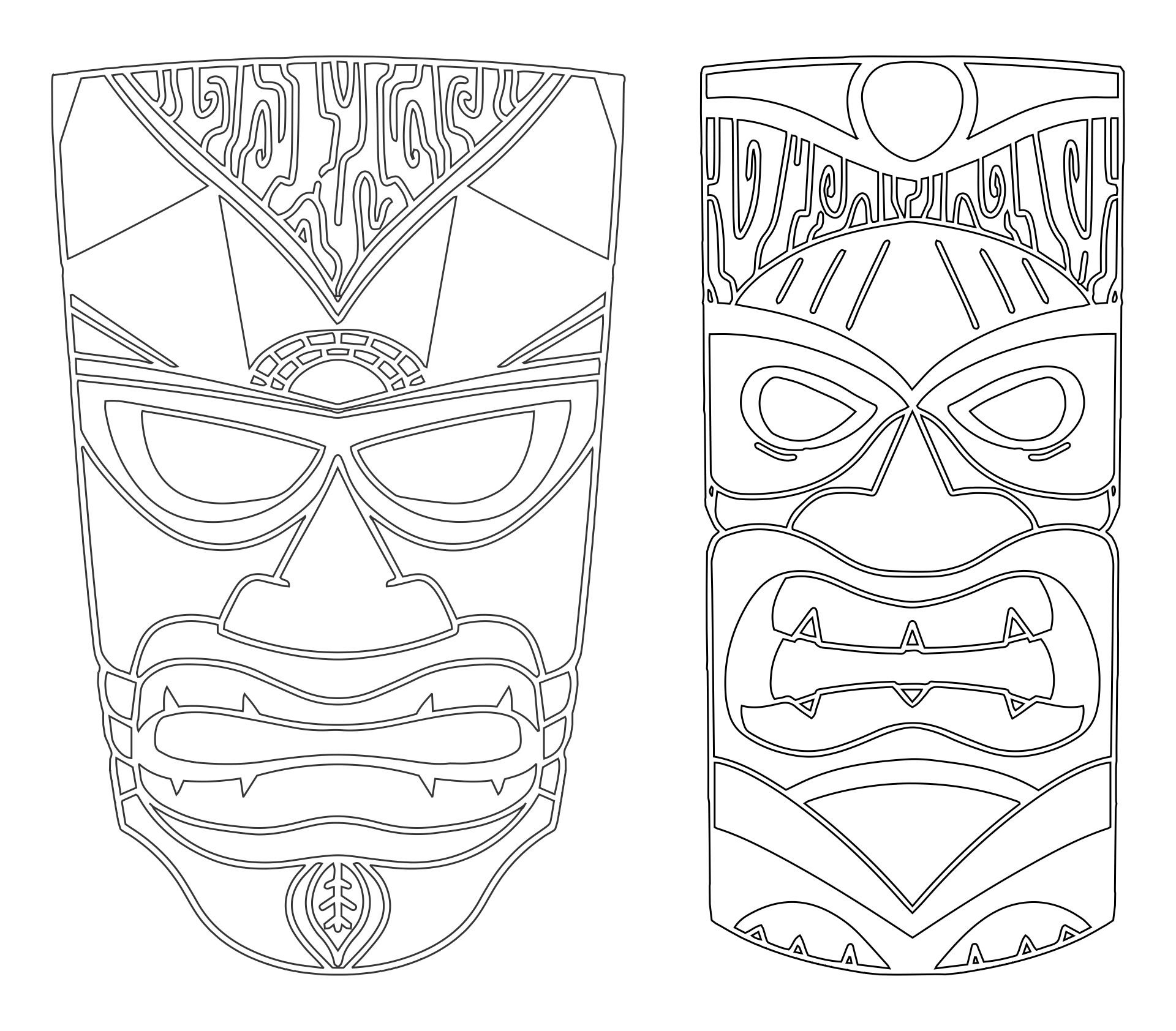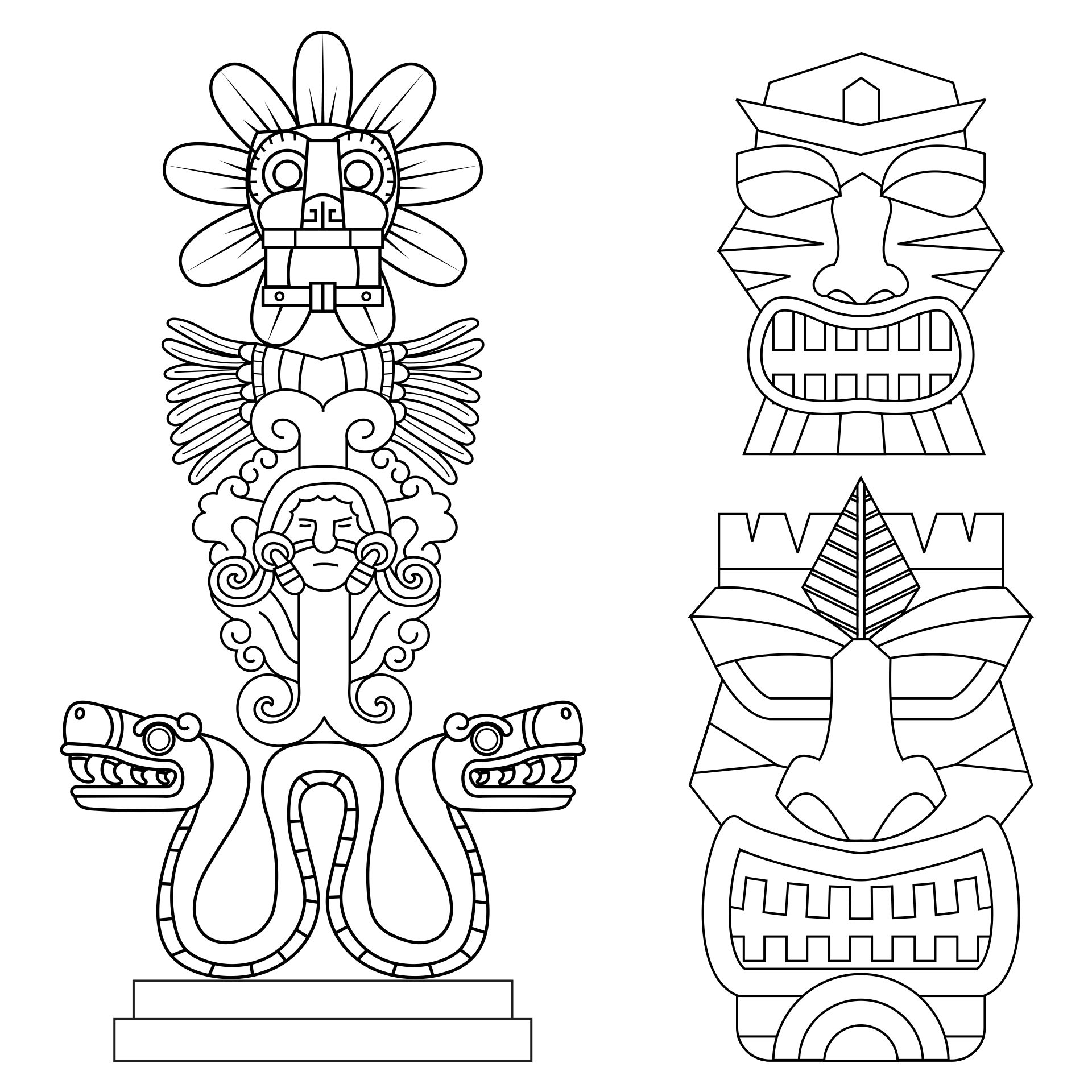 What Makes Each Totem Pole Style Different?
The cultural differences in totem pole styles are complicated and beyond the scope of this essay, however, some generalizations concerning regional traits may be established. The Lower Fraser Coast Salish carved house pillars rather than single stand-alone poles.
These house pillars were commonly found on the interiors of longhouses. The Haida of Haida Gwaii and the Tsimshian of the central coast carved towering totem poles, typically reaching over 100 feet in height, which were frequently built near a longhouse.
The Kwakwaka'wakw poles, on the other hand, had highly engraved surfaces with projecting wings and beaks. Although located in Coast Salish territory, the iconic Stanley Park totem poles include patterns from all around coastal British Columbia, including Haida, Salish, Kwakwaka'wakw, Nisga'a, and Nuu-chah-nulth.
What are the Designs and Meanings of Totem Poles?
Totem poles are designed and carved differently by different First Nations. The Coast Salish carve human figures on their house posts, but the Tsimshian and Nuxalk carve otherworldly entities on their poles. However, poles are often carved from red cedar and painted in black, red, blue, blue-green, and occasionally white and yellow.
While paint was not generally employed as part of the design in the past, it is now widely used. House front poles can be over one meter wide at the base, reach heights of over 20 m, and often face the beaches of rivers or the ocean.
Totem pole animal pictures portray creatures from family crests. These crests are regarded as the property of distinct family lines and depict the lineage's history. The beaver, bear, wolf, shark, killer whale, raven, eagle, frog, and mosquito are all typical animals depicted on crests. The animals on the crest indicate kinship, group affiliation, and identification, while the remainder of the pole might reflect a family's history.

Over time, European cultural appropriation of totem poles has generated and propagated the incorrect notion that poles represent social hierarchy, with the chief at the top and commoners at the bottom. People are not frequently shown at the top of a totem pole, and in some situations, the most significant figure or crest is at the bottom.
Totem poles do not reflect a nation's social system from the top down; instead, they convey a tale about a specific nation or person's beliefs, family history, and cultural identity.