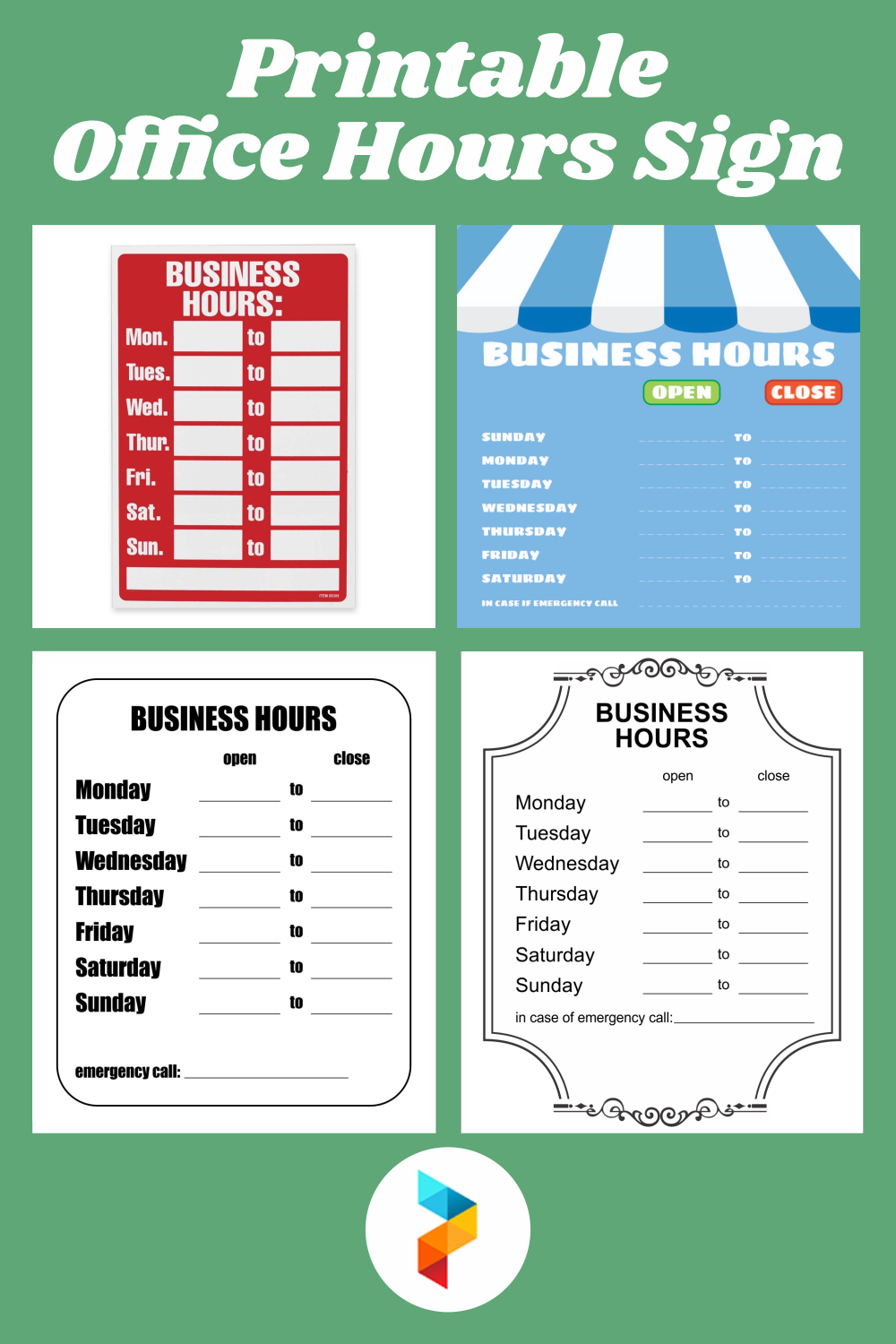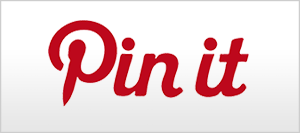 Printable Office Hours Sign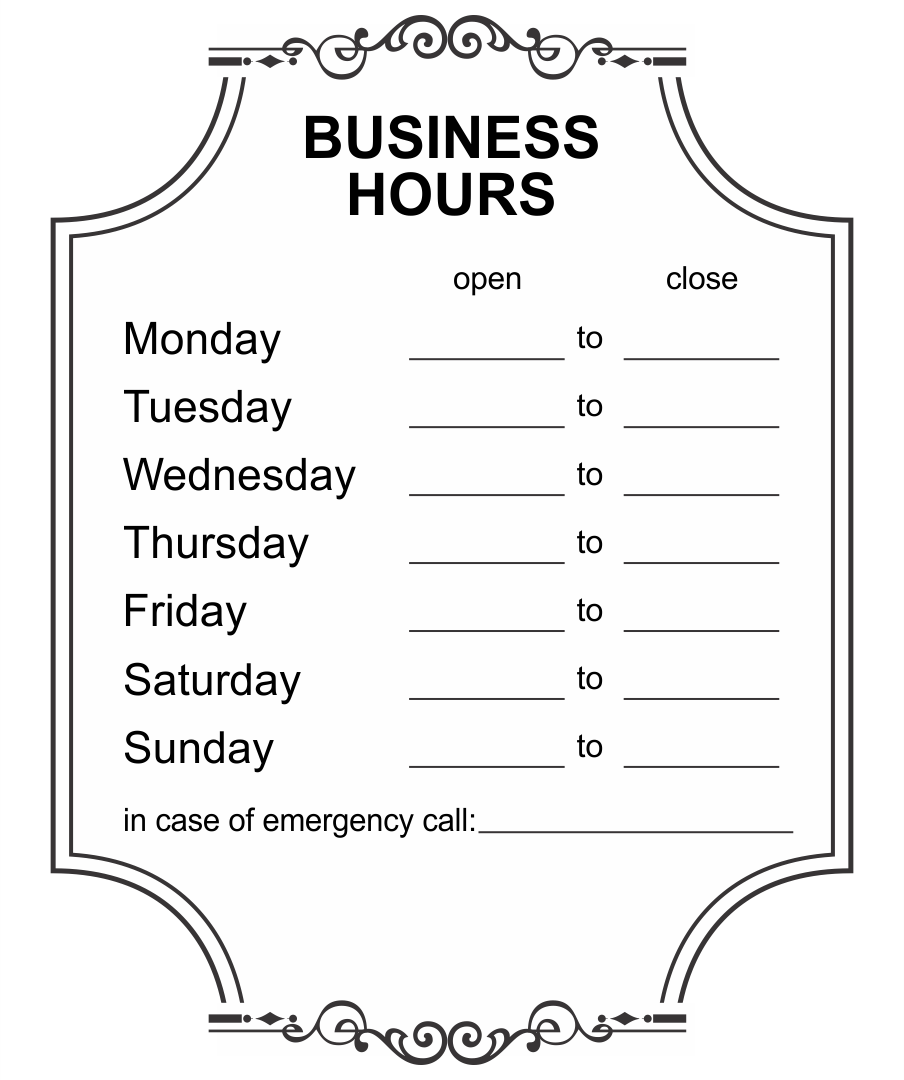 Why do I Need to Put an Office Hour Sign?

An office hour sign is a sign you put on your business place such as an office, a salon, a shop, et. It's usually placed on the front door or window. It contains information about the time of your active business operation hour. This sign is very useful for your customer so they know when to come and avoid them from being disappointed when they come but the business is closed at the moment.

How do I Make an Office Hour Sign?

An ideal office hour sign should contain basic information about the operation hour of the office. This should cover all the services including breaks, and last order information. An office hour sign doesn't have to be fancy, as long as it is readable and easy to understand. The customer should know the time you open for business. You can also put the information about the active operational days as well. If there are special events when you can't open a full day or some special days when you stay open until late, you may as well inform it on the sign or you can make another sign.

What Material do You Use to Make an Office Hour Sign?

Office hour signs can be made using a variety of materials. You can order a plastic sign, you can order it in the form of a neon box, you can make it out of a piece of wood, you can print them to the glass window, or you can just write them down in a piece of paper.

If you want the sign to be strong and last long, you may want to make it with sturdy materials such as wood or plastic. Making them on a piece of paper, even though it serves the purpose, will make it look less professional.

You can make the office hour sign to become part of the decoration if you want. If you make it artistic and good enough, it will make the appearance of your business place more interesting. If it's pretty iconic, the sign itself will have a special place in people's hearts.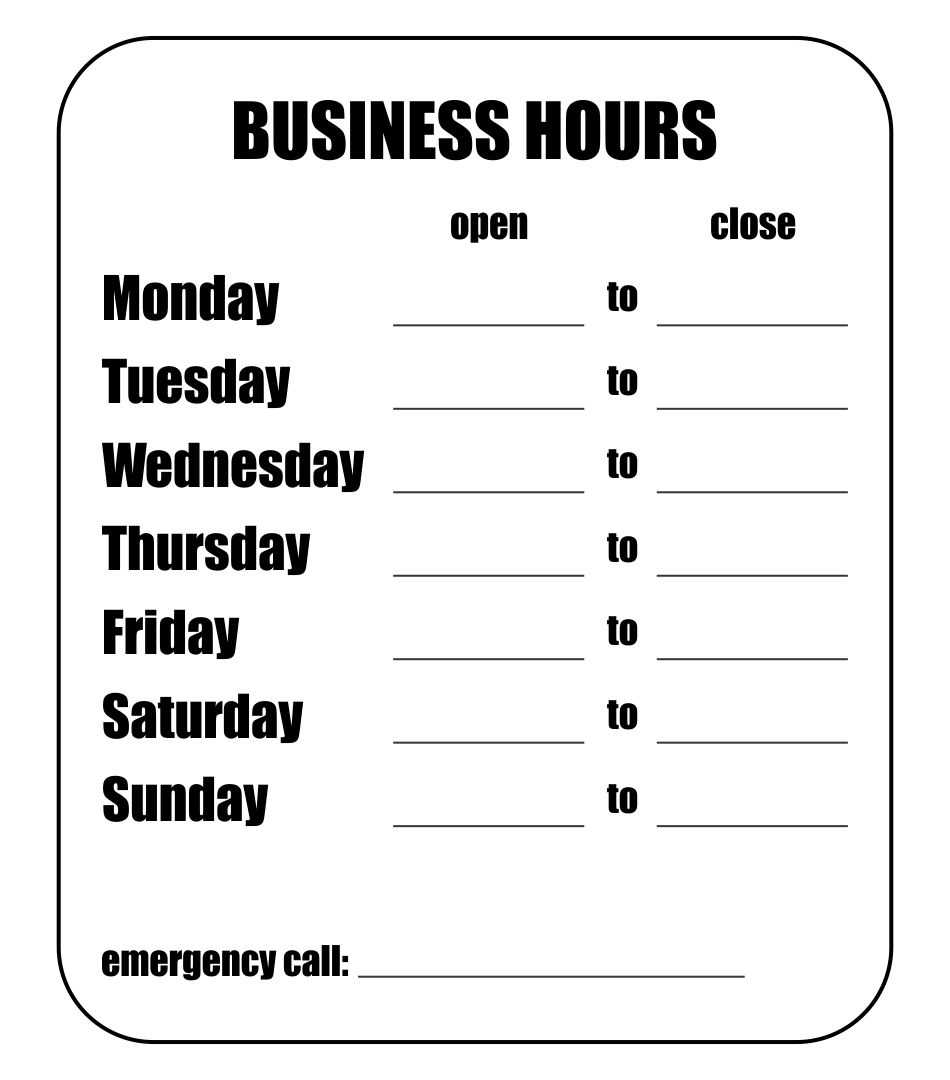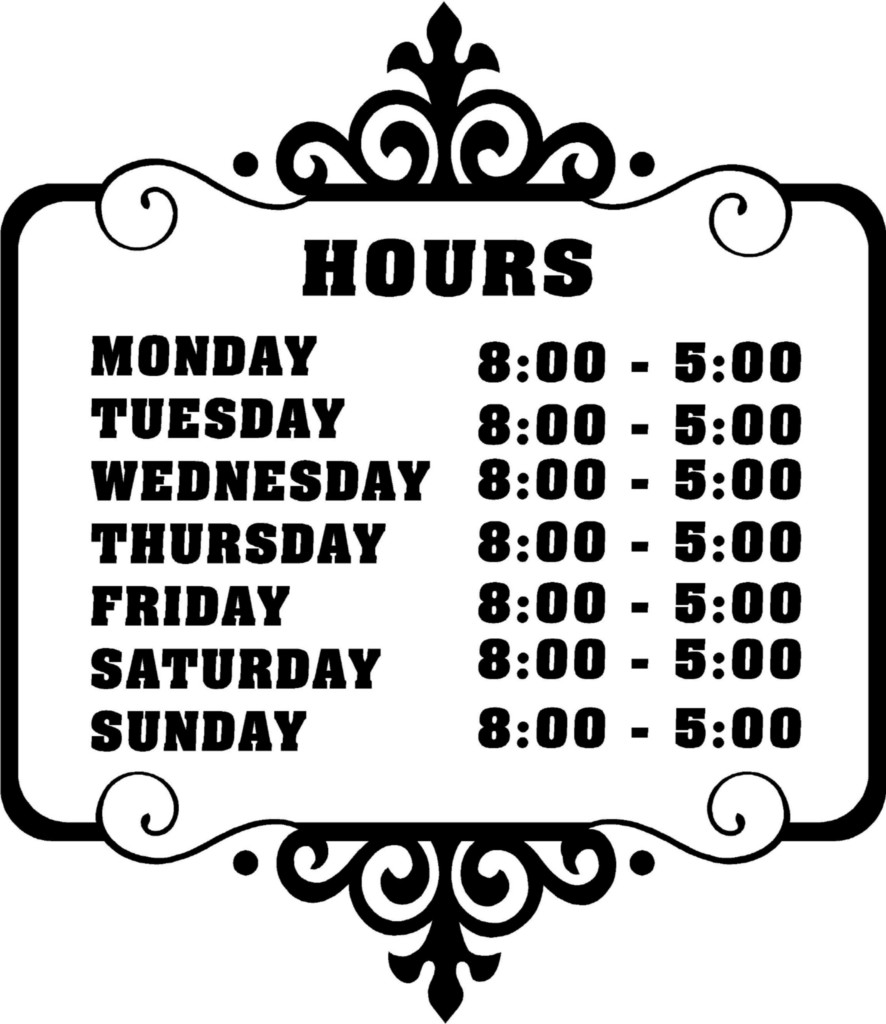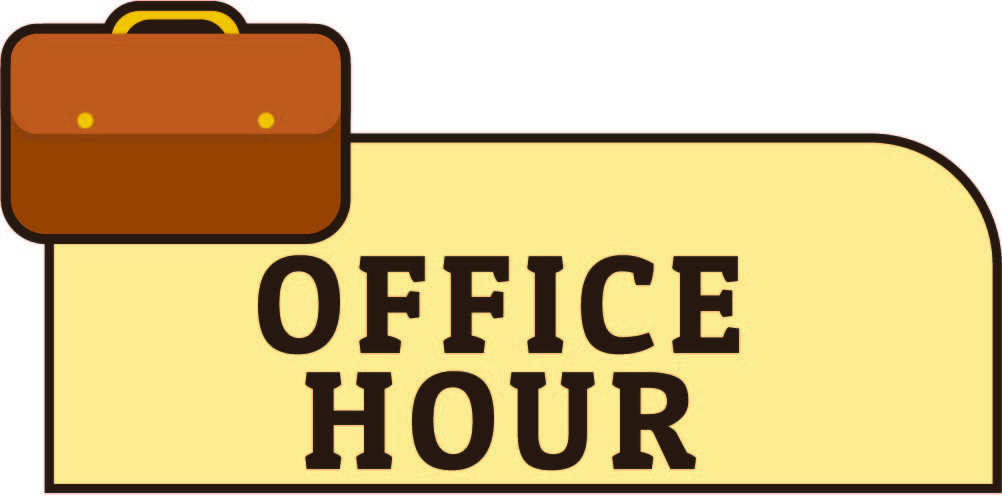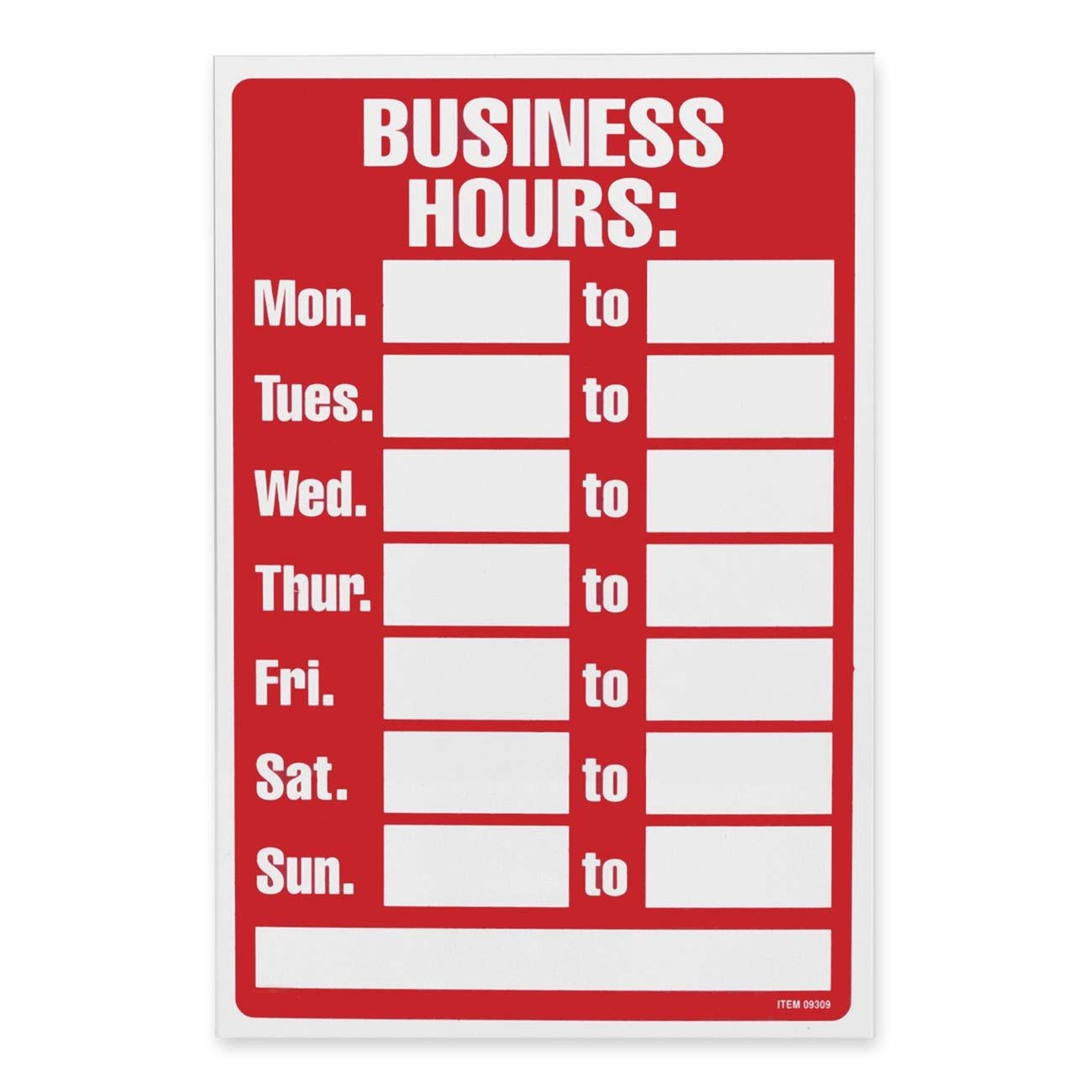 When Should I Put the Office Hour Sign?

The answer to this question is all the time, always. No matter if you are taking a break or go on a vacation, you should still put the sign in a visible place so people get to know when to come back. If you have special events that make you have to close the business on a workday, you should put an announcement next to the sign.