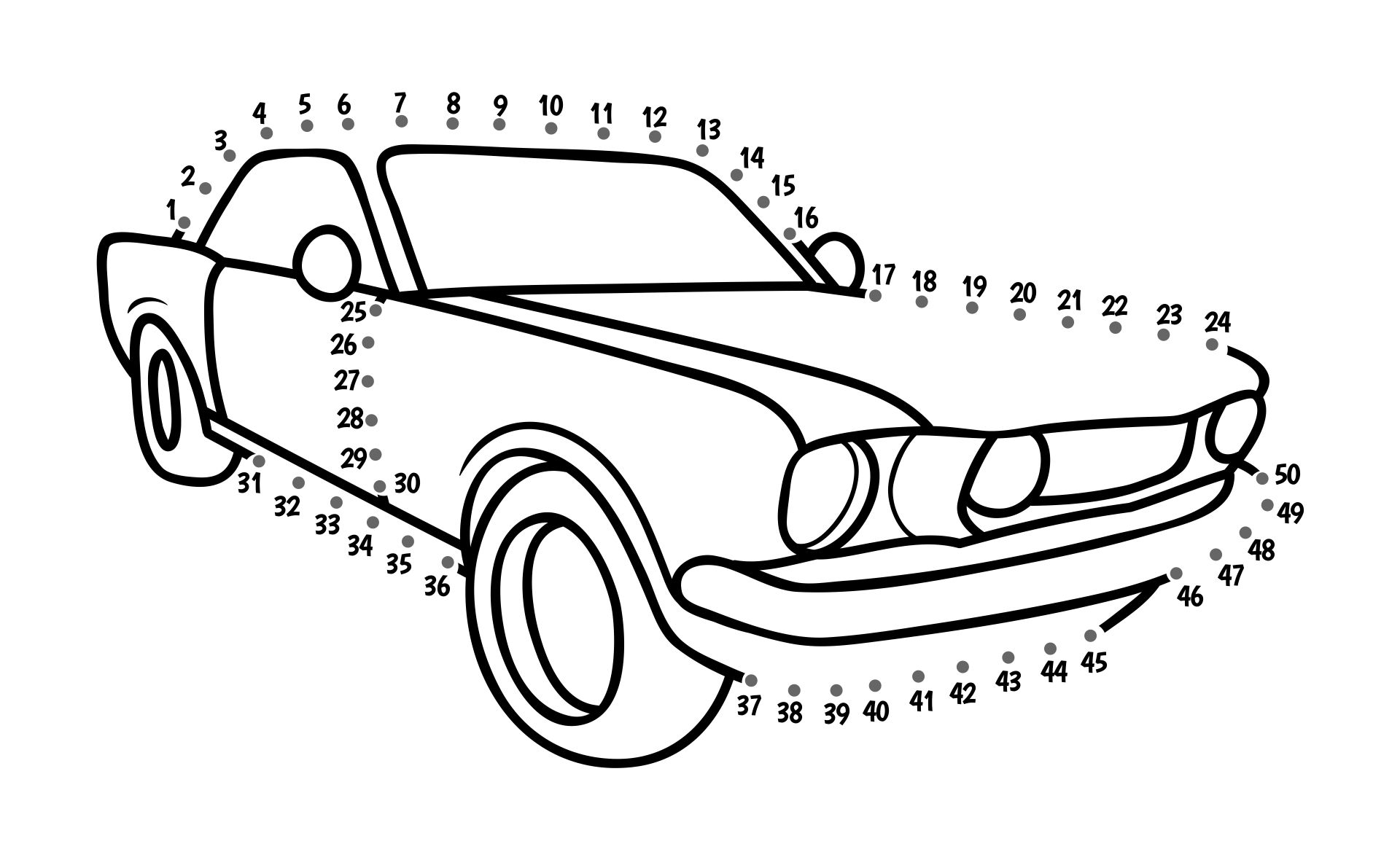 What is the meaning of "Connect the Dots"?
An arrangement of numbering dots is found in a puzzle called "connect the dots." It is often referred to as "connect the dots" or "dot to dot." It shall be possible to create an image by connecting the dots in the proper order.
Such games may additionally include extra pencil drawings (the clue image), that when combined with the lines the player drew, produce the final image. It is also possible to substitute letters or even other symbols for numbers.
As for the metaphor, "Connecting the dots" is a phrase for tying around each other apparently unrelated concepts or information that, when taken as a whole, have more profound significance.
For instance: In criminal romances, the investigator frequently uncovers hints that the reader does not immediately connect. But when combined, they provide the answer. One instance of making connections is this.
"Connect the dots" is frequently used as a metaphor to refer to the creative work or difficult thinking required to accomplish something more significant. Similar to the first game, anything concealed is revealed by being able to connect the dots.
What are the advantages for kids who engage in connect-the-dots games?
Dot-to-dot exercises are both entertaining and educative. For kids, performing a dot-to-dot has various advantages, such as:
Counting from dotted line to dotted line

Children learn number order and receive assistance with counting by engaging in a dot-to-dot. Young children might want a little assistance, but as they become older, accomplishing a dot-to-dot by themselves is a fantastic confidence builder.


Coordinated hand-eye movement

Playing dot-to-dot games is a great way to develop hand-eye coordination. A dot-to-dot requires a lot of focus to complete. Dot-to-dot practice helps children develop their visual motor function.



Dot-to-dot exercises are an effective pre-writing teaching method that also develops students' handwriting skills. Children pick up the skills necessary to draw objects, concentrate on their pencils, and decide how much grip to use on the page.



In order to prepare your hand and finger muscles for writing, engaging in a dot-to-dot puzzle is a terrific idea. The best period to support the development of essential muscles that we'll use in our lives is early childhood. While practicing dot-to-dot, kids can focus on tightening their grasp and constructing stronger hands.



Working on dot-to-dot drawings assists you to concentrate and increase your focus. An interesting approach to demonstrate effort's advantages is completing a dot-to-dot image.
How to play the connect the dots game on a computer?
Drawing a selected image by connecting the dots is the object of the connect the dots game. Every dot has a corresponding number, letter, or code specifying the proper sort order.
In addition, the image used as the pattern can be cars, toys, flowers, and many more.
Next, you only need to tap the correct sequence of dots to link them. The lines can also be drawn by clicking and holding down on one dot and dragging it to the subsequent dots in the proper sequence.
By rotating the mouse scroll wheel while holding down the [Ctrl] key, you might zoom in and out depending on whether your mouse has one. Click any spot on the board and drag it to the pan while in zoom mode.
You'll be able to see the picture then when you've linked every dot.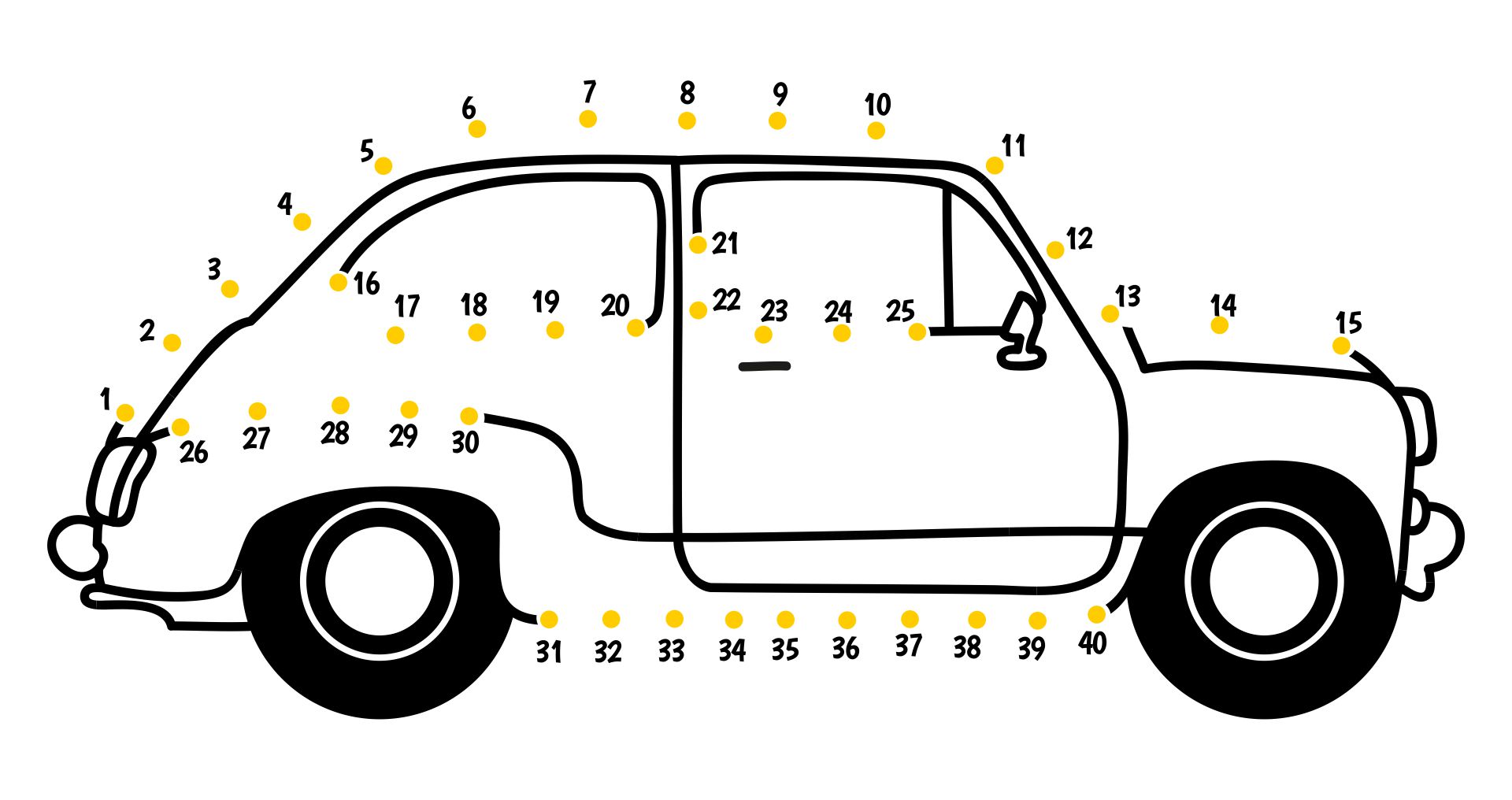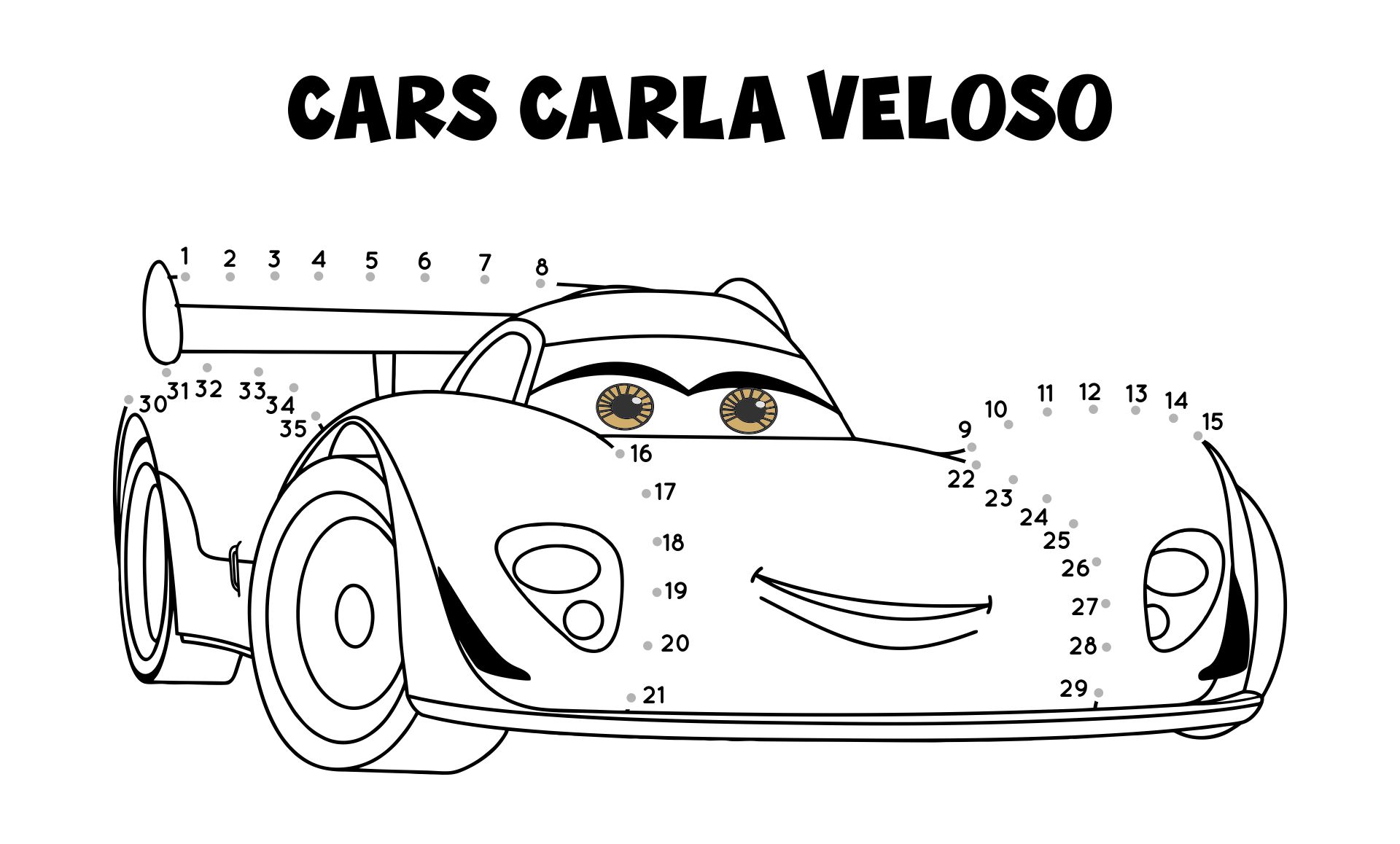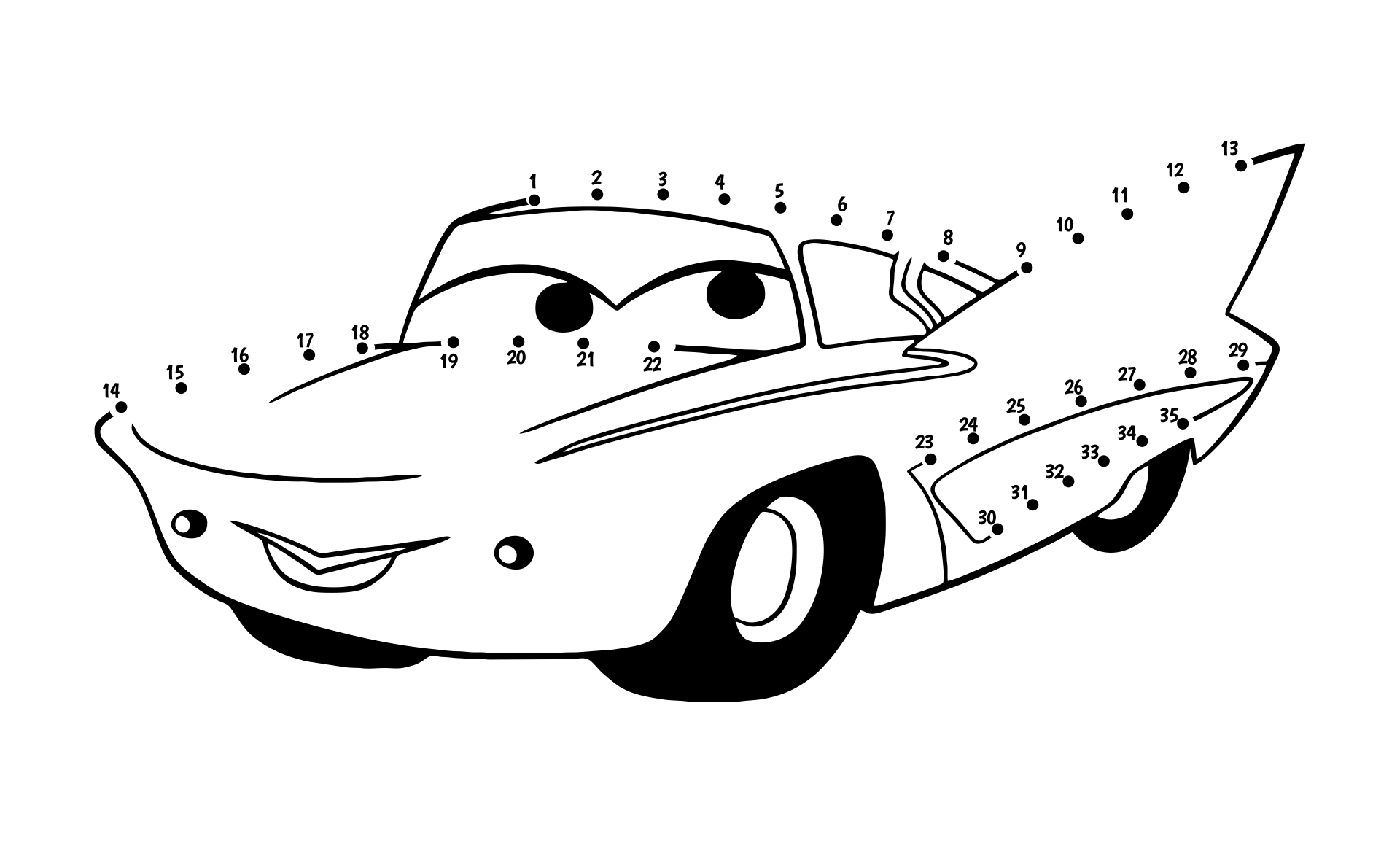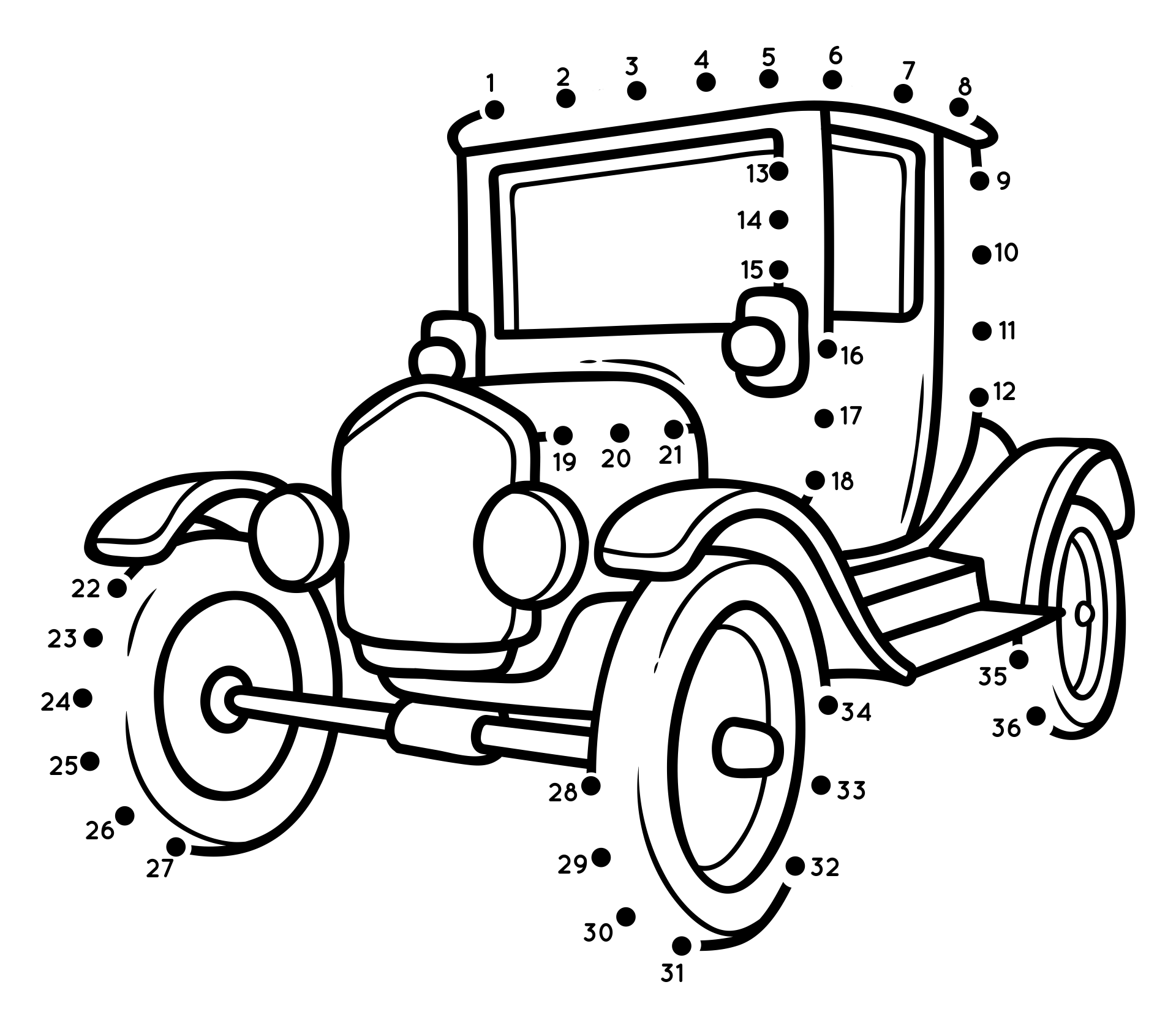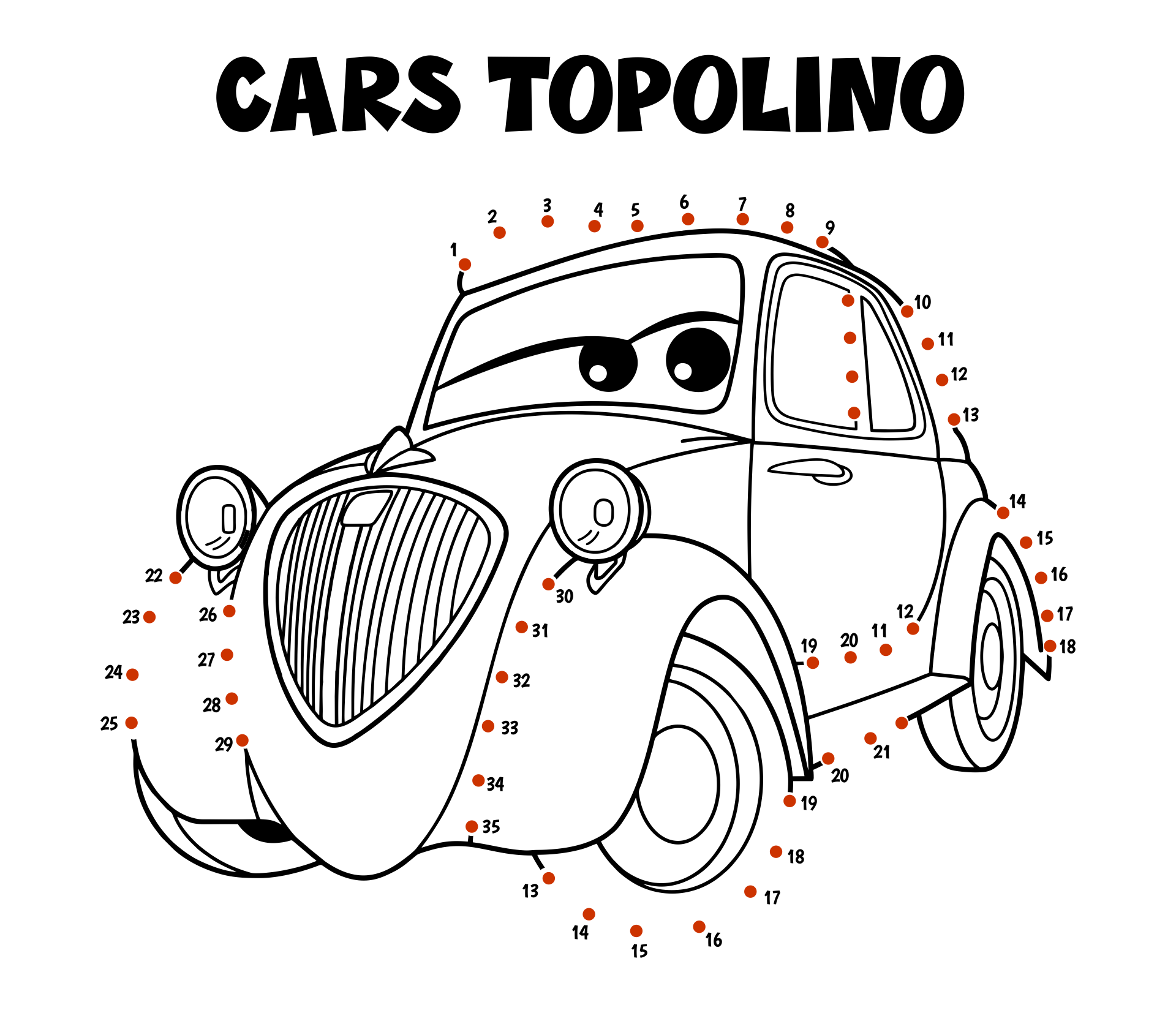 Can you create a car out of popsicles?
Your children will enjoy doing this car crafting idea if they have watched the movie Cars. As for Mater, Luigi, and of course Lightning McQueen, help them create their own.
They are enjoyable and humorous, as you already know if you've watched the film. The children will be thrilled to make these gorgeous Disney Pixar Cars Popsicle Stick Crafts.
Make the Cars figures with nothing more than popsicle sticks, paper, markers, paint, and glue, then let your children play out the movie's scenarios with their own hand-made vehicle toys!
What is required:
Popsicle sticks in red, 16,
Sticks from 16 yellow popsicles
Blue, black, and white construction paper
Hot Glue Gun
Sticky glue or tacky glue
Instructions:
Spread out eight yellow sticks to be in contact. 2 yellow sticks should be cut to around one inch.


Across the remaining sticks, just over an inch from the top and bottom, use your heated glue gun to adhere to these two shorter sticks.


Next, take the remaining six yellow sticks and attach them parallel to the lowermost sticks.


For your figures, make mouths and eyes out of white, blue, and black paper. Create the Cars characters' faces by tacking the lips to the bottom half and the eyeballs to the upper sticks.


Repetition is the key to creating the red automobile.


You can display this craft in places such as your children's bedroom or desk or even hang it on their bedroom door.