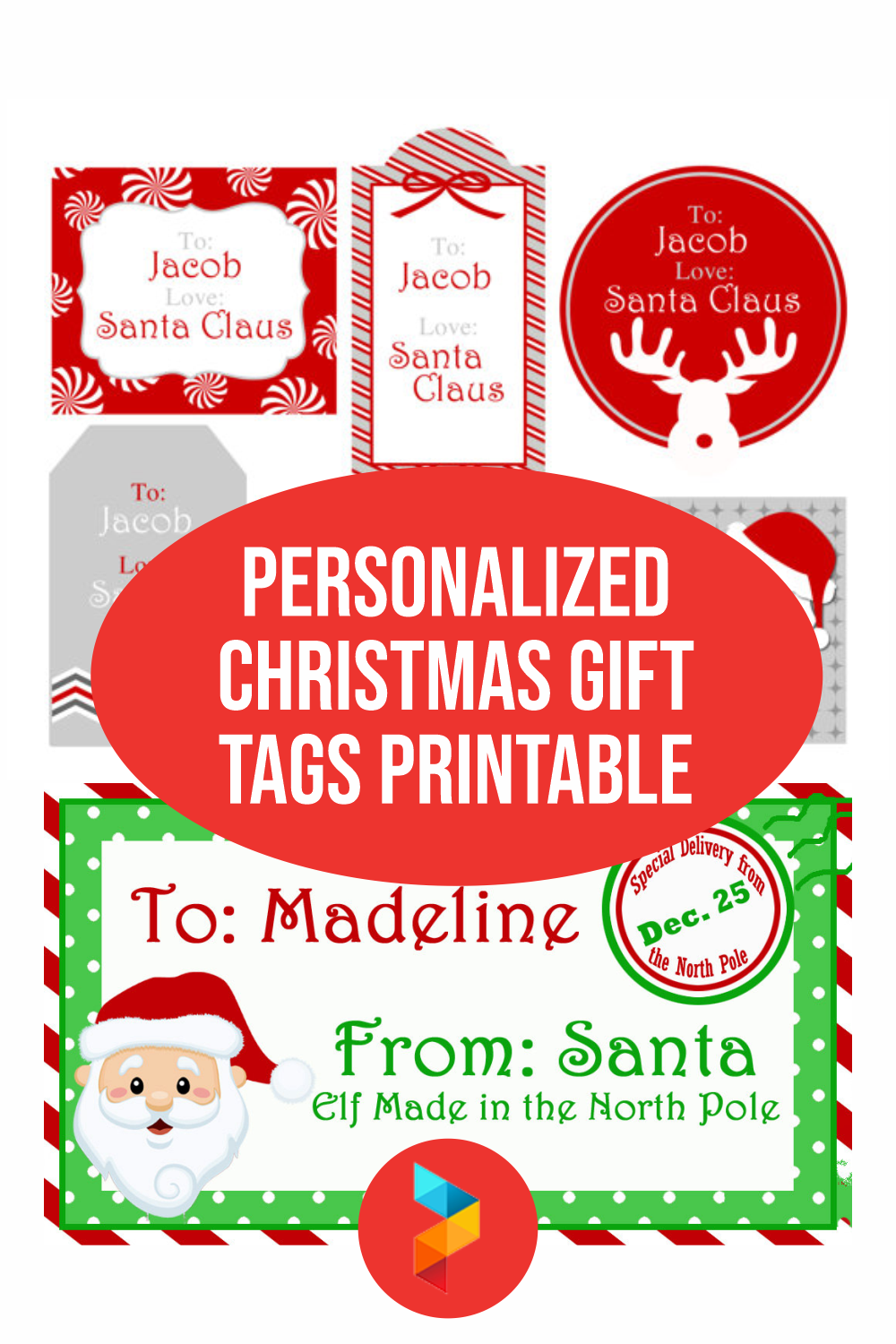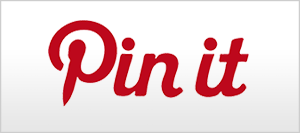 Personalized Christmas Gift Tags Printable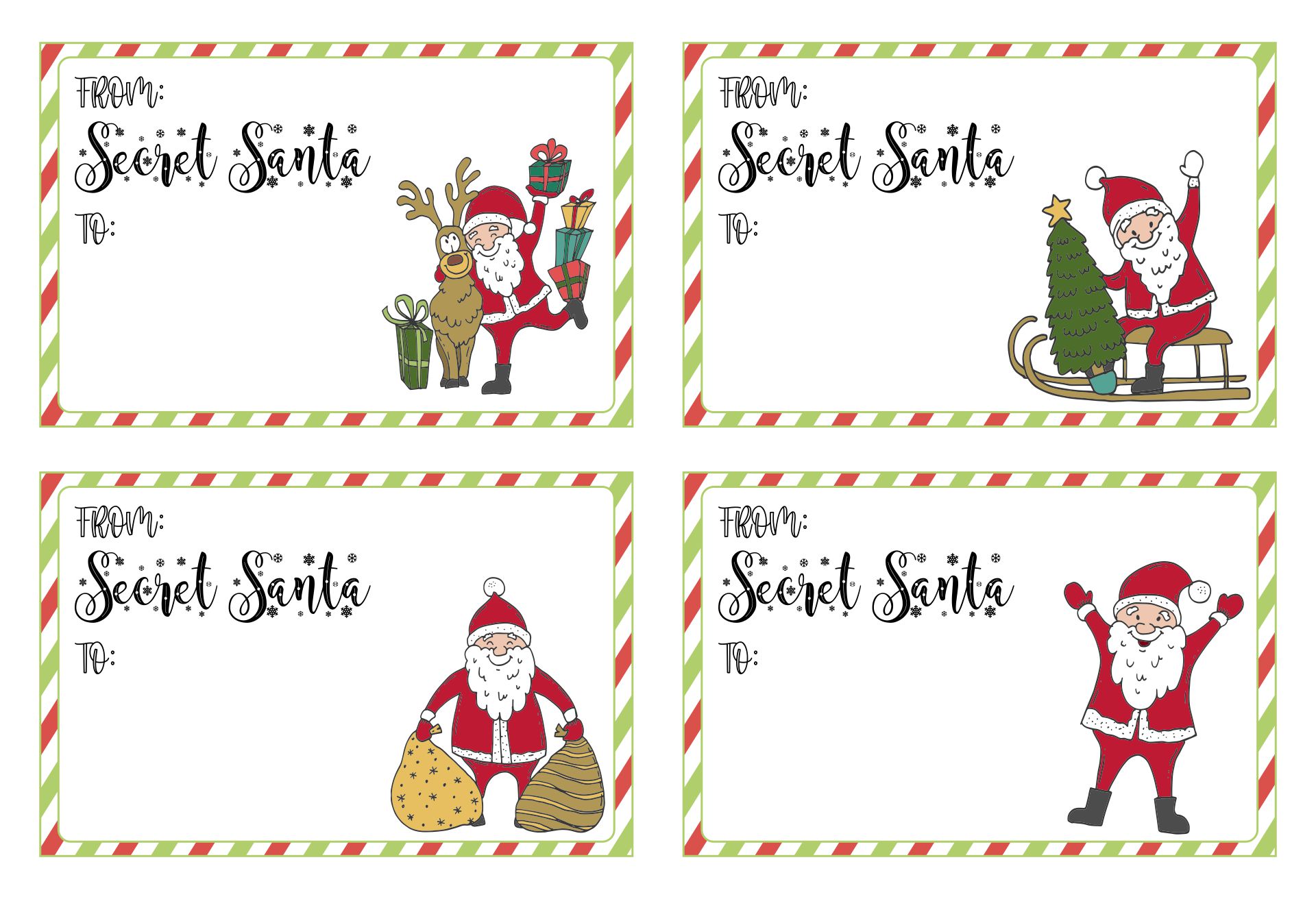 What is Personalized Christmas Gift Tags?
Personalized Christmas gift tags are a marker from whom did you get the Christmas present. The sender usually hangs the gift tag on an area of the gift box or wrap that is easy to read for the receiver. The size of gift tags is normally 1.8 x 3.2 inches. The contents of Christmas gift tags are the names of the sender and Merry Christmas greetings. Some families only put their surname, but some write the whole family members. The color must be bright so that the receiver will feel special and know the sender of the Christmas gift.
How to Make Personalized Christmas Gift Tags?
You can make it manually or through online sources. If you choose to make it from online sources, the process is more instant than the by-hand one. First, go to a website for free Christmas gift tags. Then, don't forget to type your names and the Christmas greeting or any personal message you want to add. Lastly, click to preview and print. For the handmade, you need plain card tags or colored ones, stickers for the lettering, ribbons to hang the tag, glue, and scissor. The handmade one is more personalized because you can write your own message and decorate the tags whatever you like.
Where to Hang Personalized Christmas Gift Tags?
Commonly, people hang the personalized Christmas gift tags on the gift box because it is easier from the ribbon of the gift box. If you don't have more colorful ribbons, you can stick a double-tape and put it somewhere that is eye-catching. But, some people make Christmas gift tags 2-in-1. They make it as a gift but also as a Christmas tree decoration. Either it is from plastic-based or leftover fabric. Still, they put their names and Merry Christmas greeting so that there is something meaningful and personal.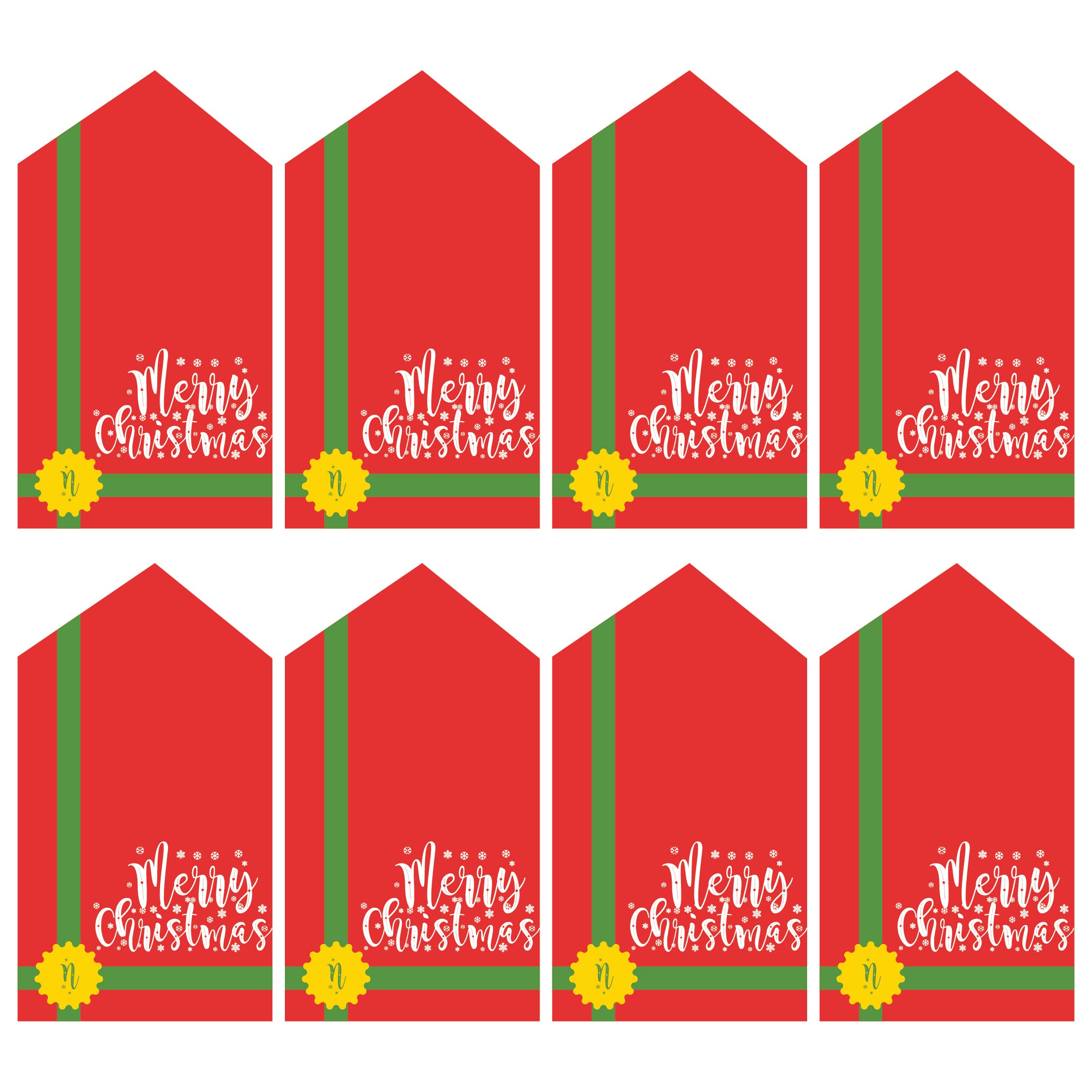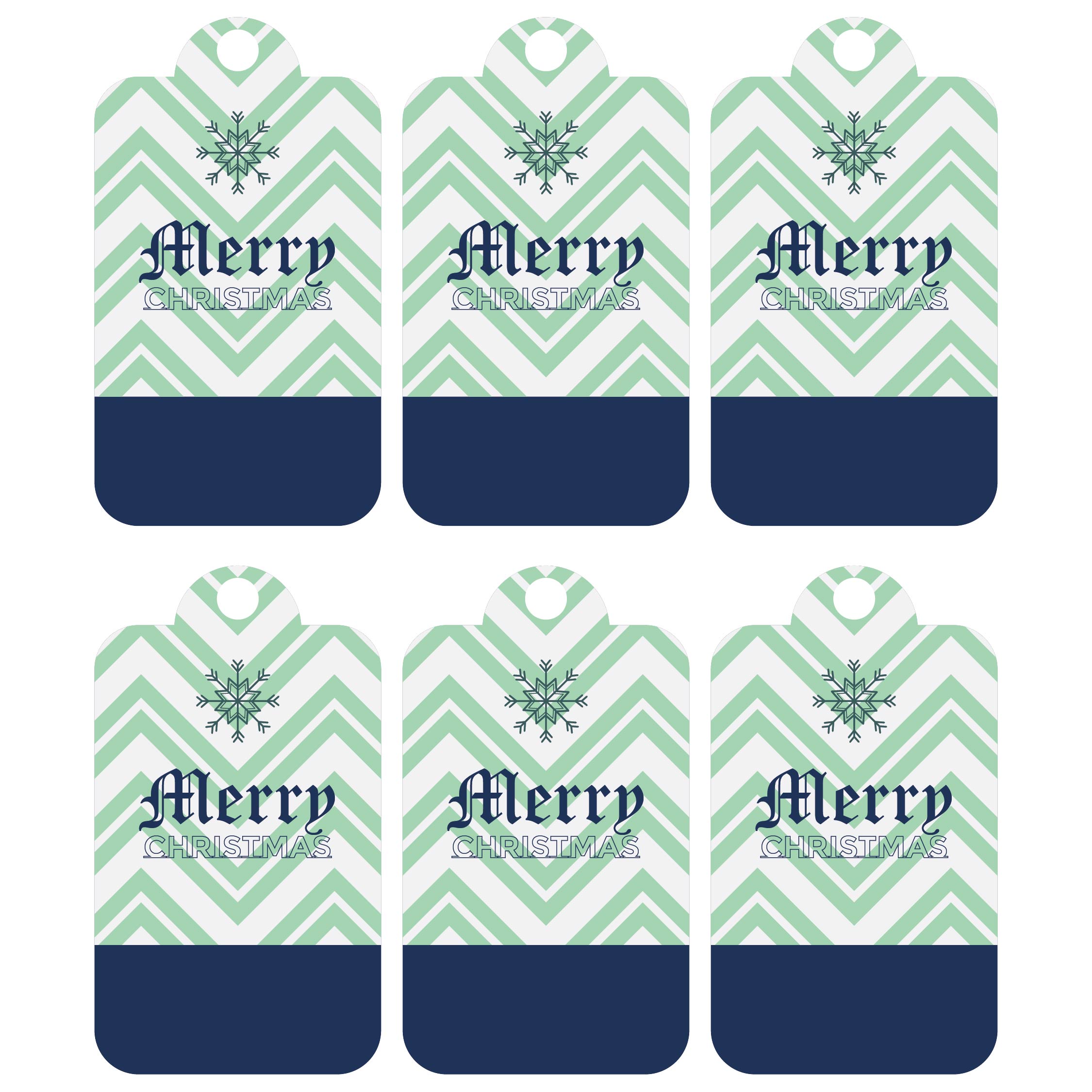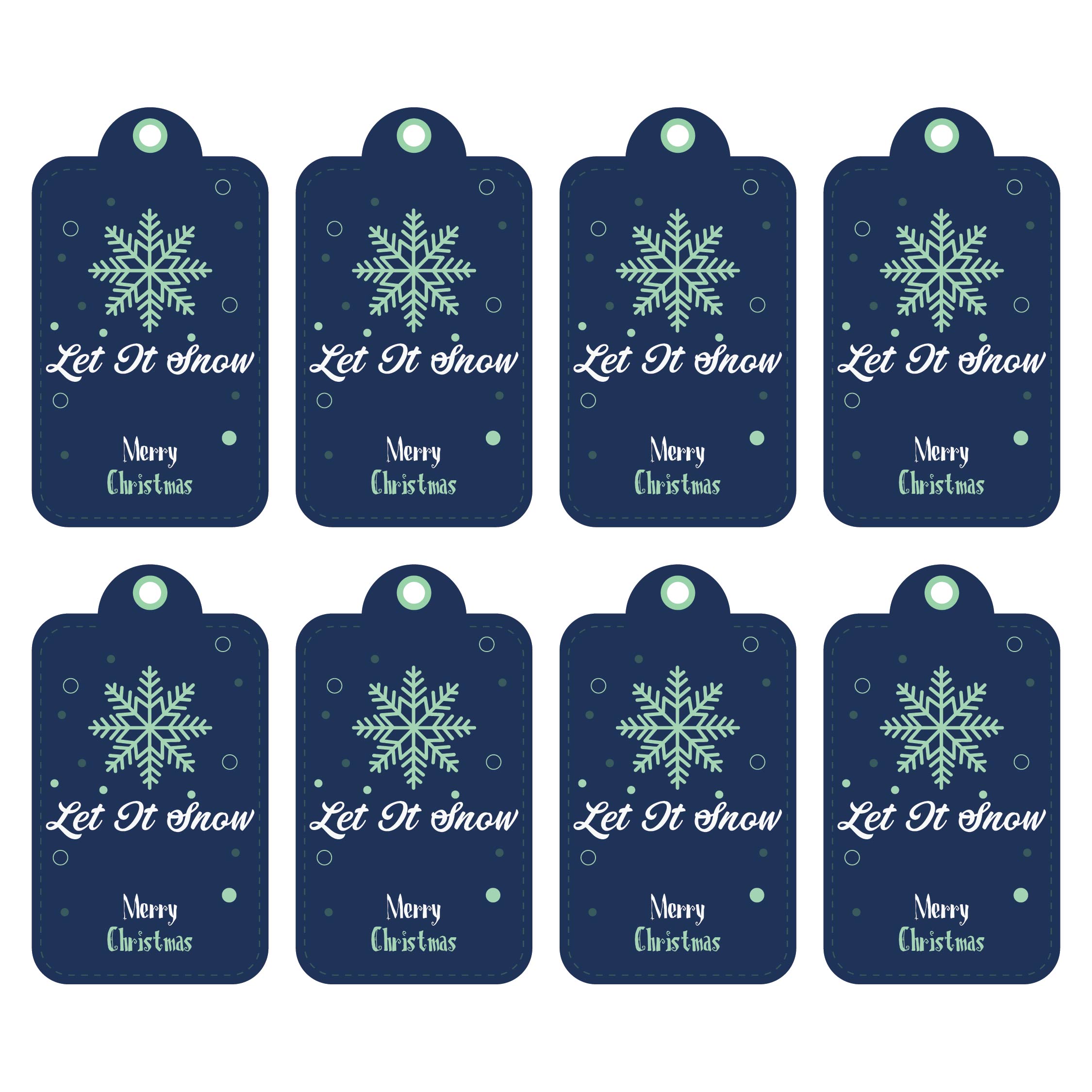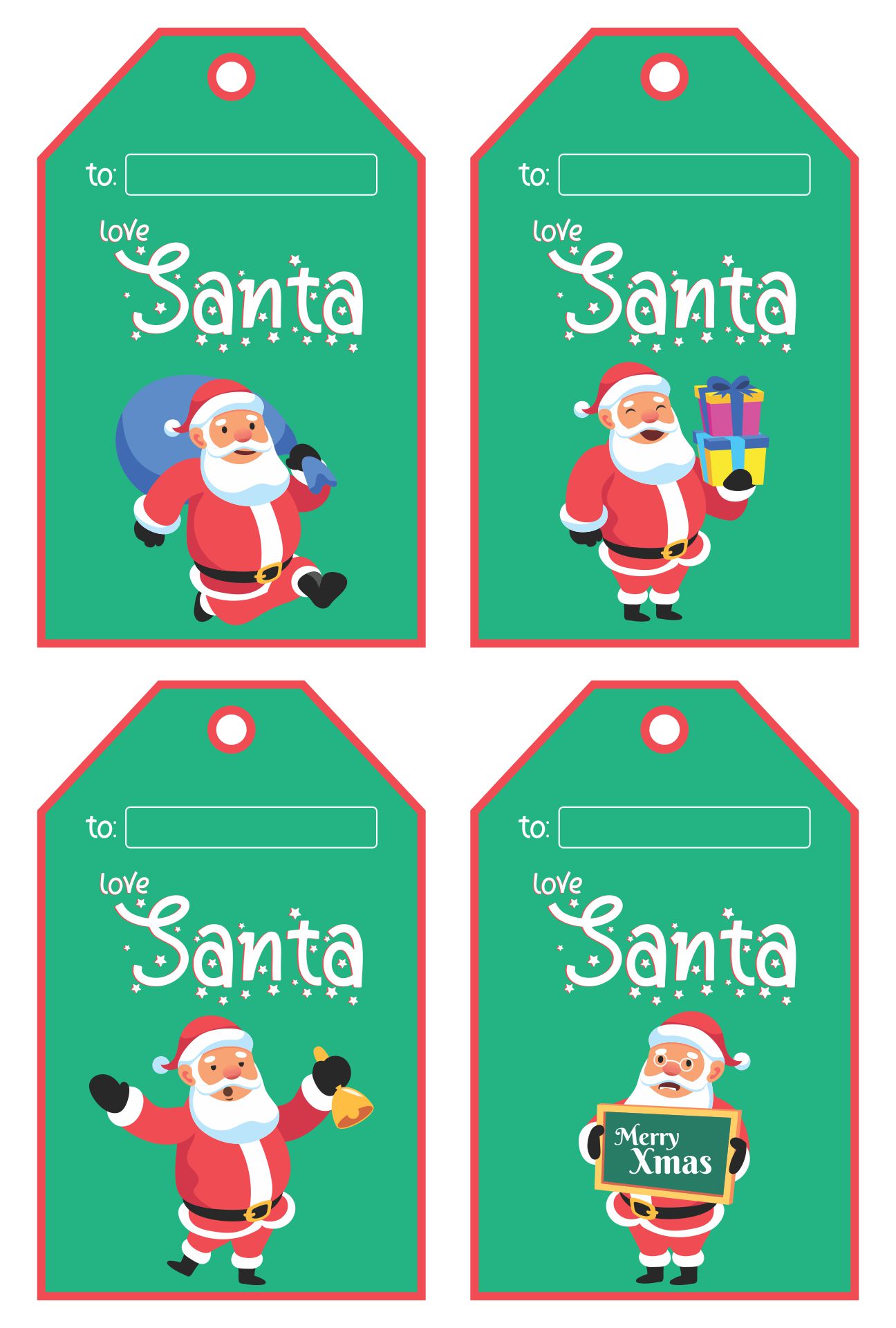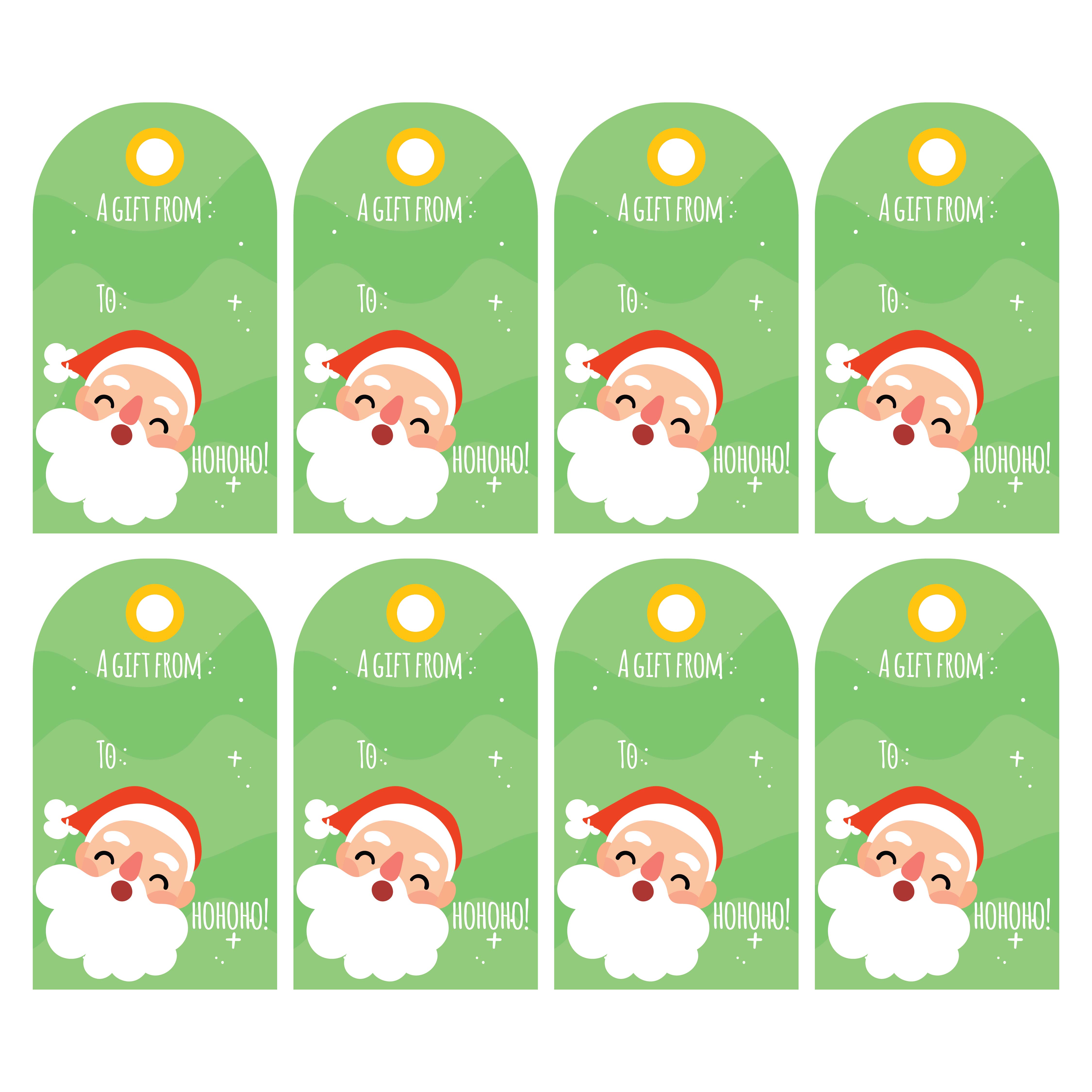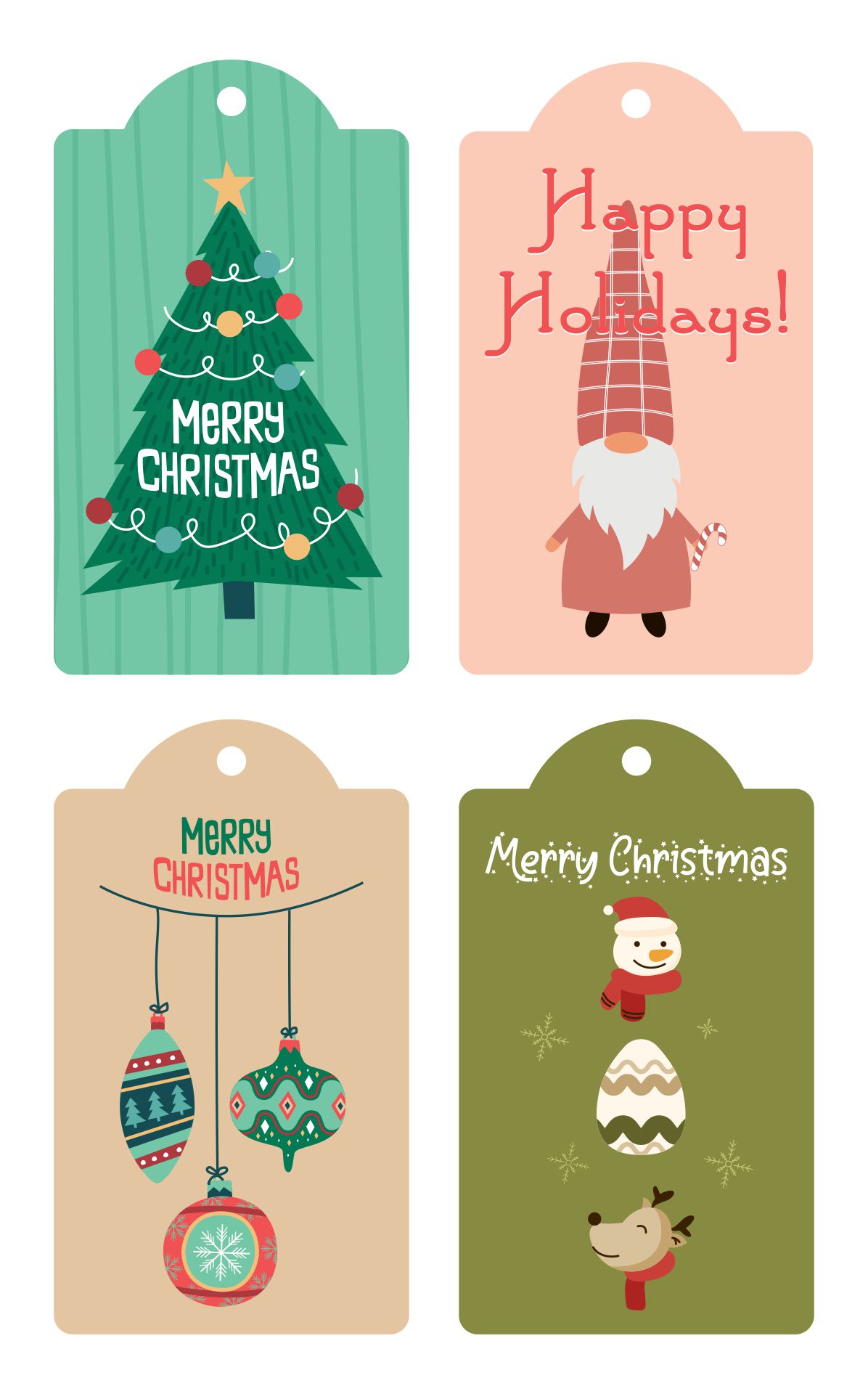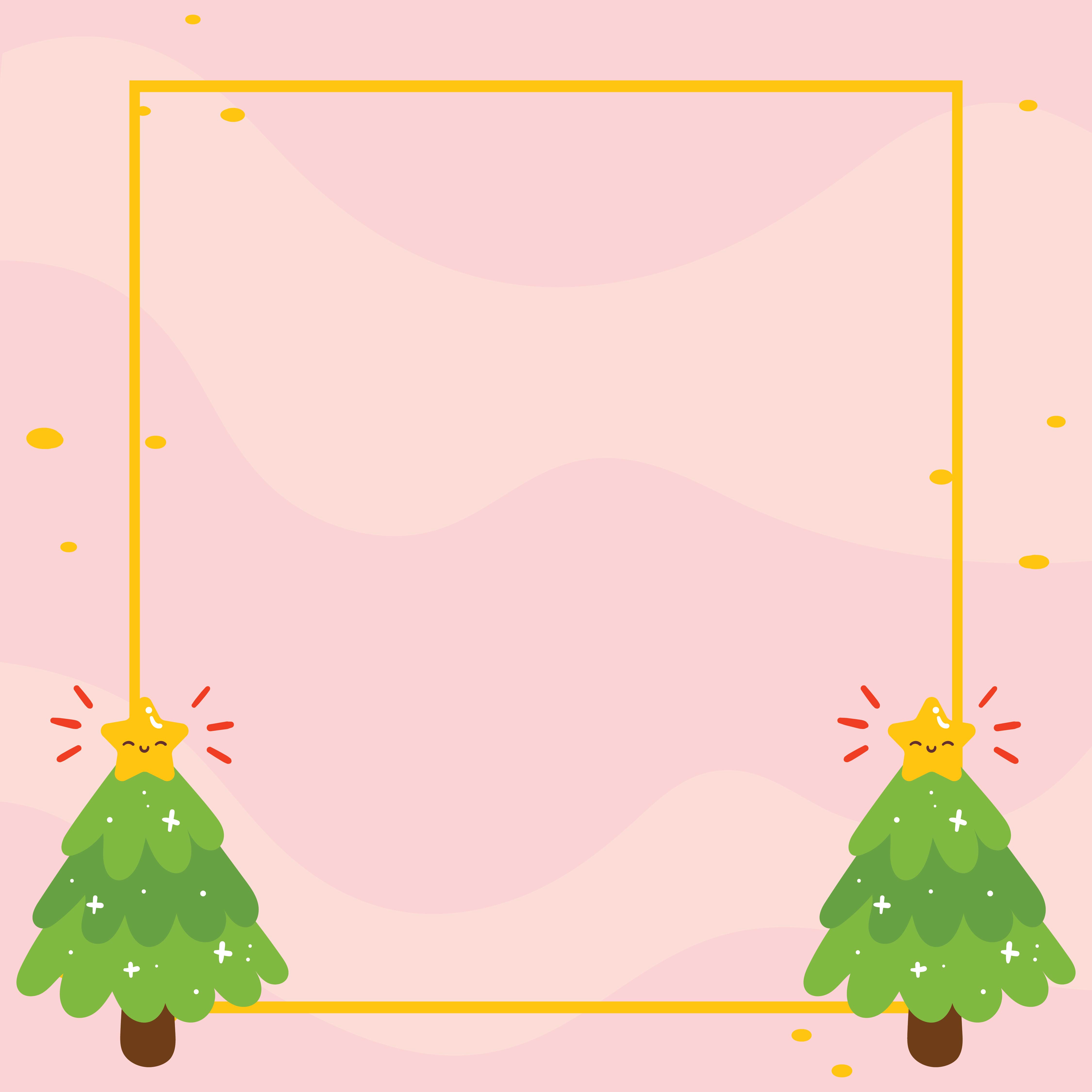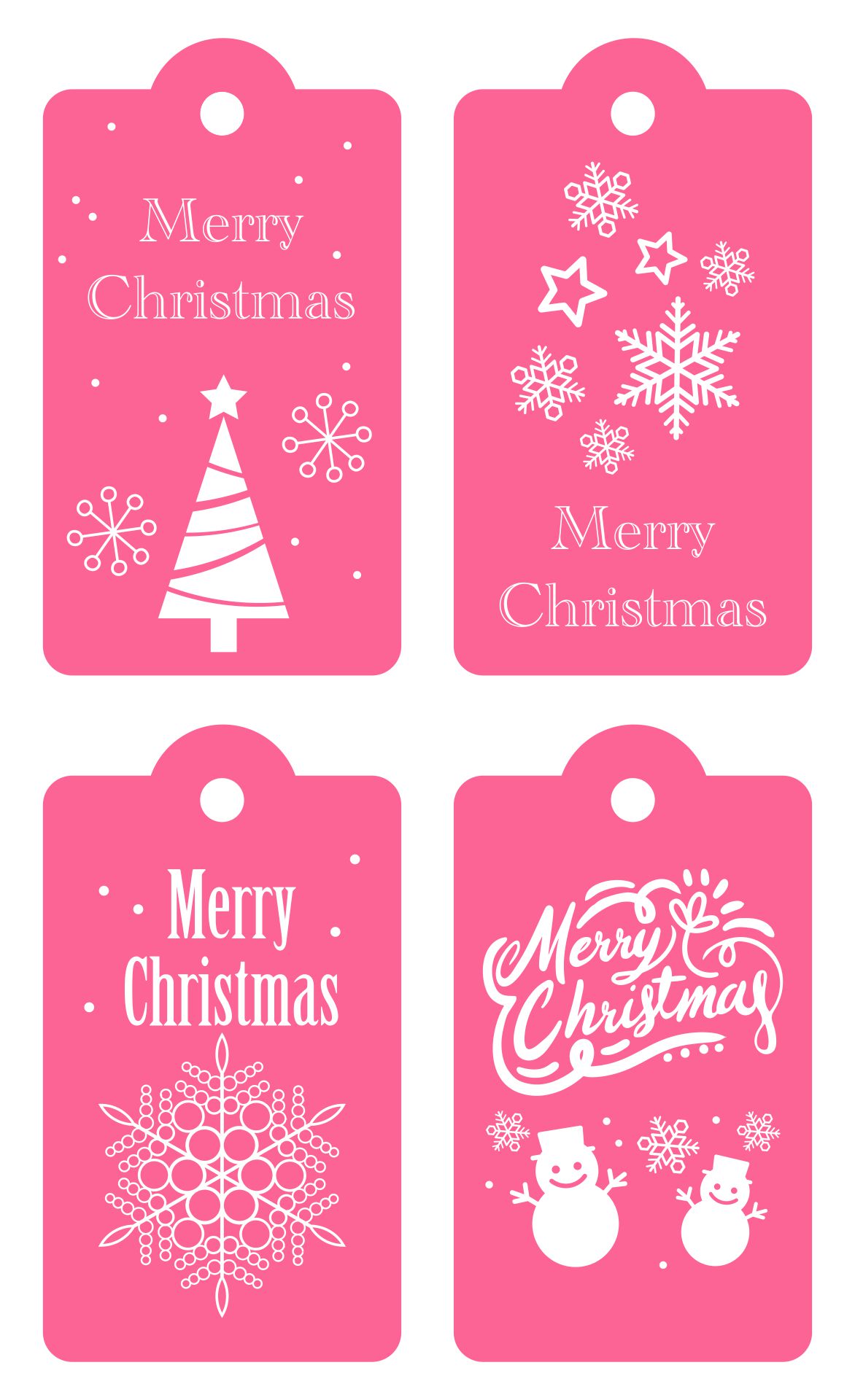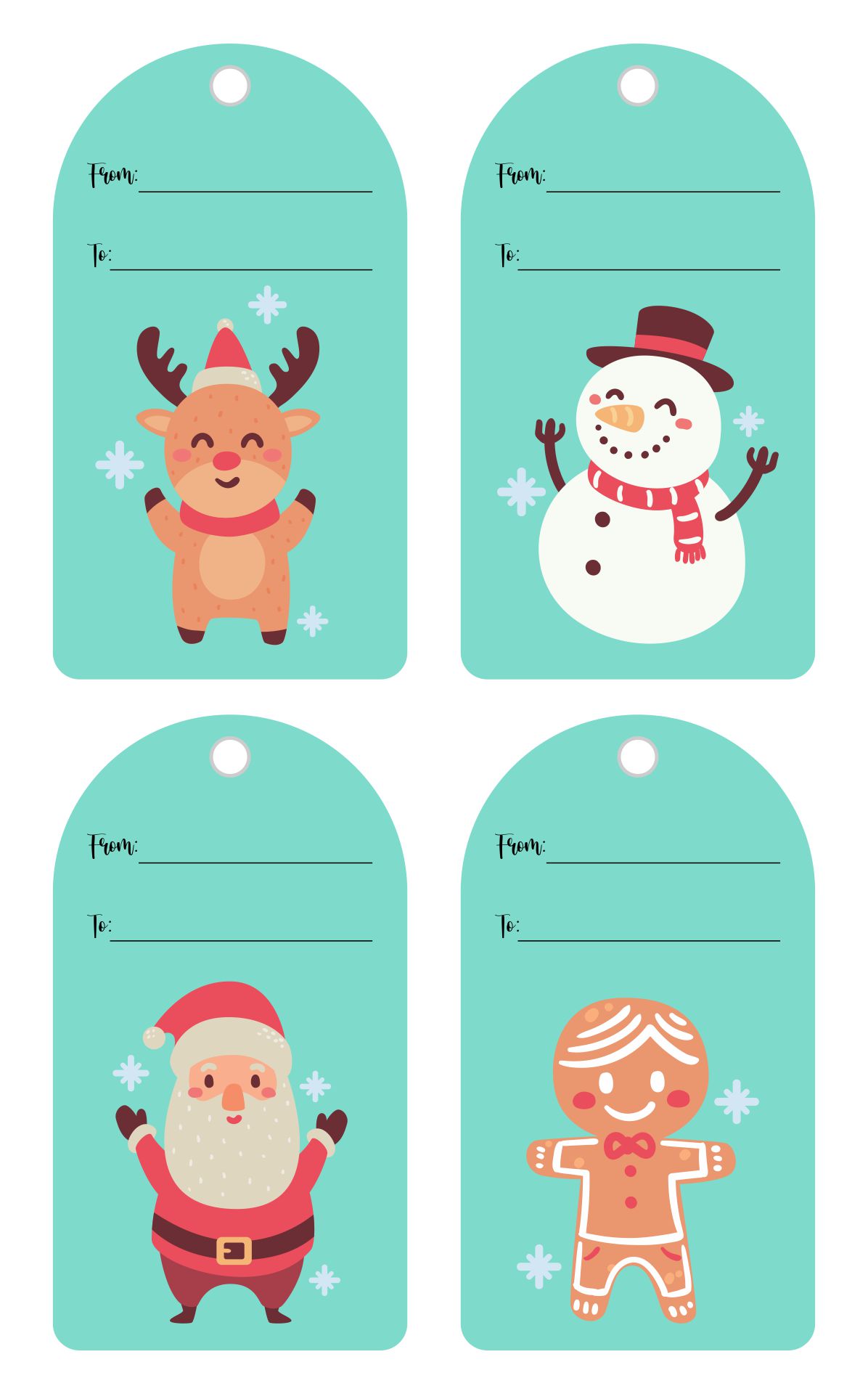 Can I Give Personalized Christmas Gifts?
You are free to give personalized Christmas gifts. And there are a lot of ideas to give. For instance, instead of disposable Christmas gift tags, you can give your relatives an outdoor throw pillow. For some oozy-boozy night, personalized your wine bottle tags! You can also give a personalized blanket, with pictures of your family or your pet. Are you bored with the regular Christmas stockings? You are actually allowed to order personalized Christmas stockings where you can write your own name and put your photo. What about a Santa hat? Not only is it warm, but also puts a lot of fun for your Christmas party.
---
More printable images tagged with: