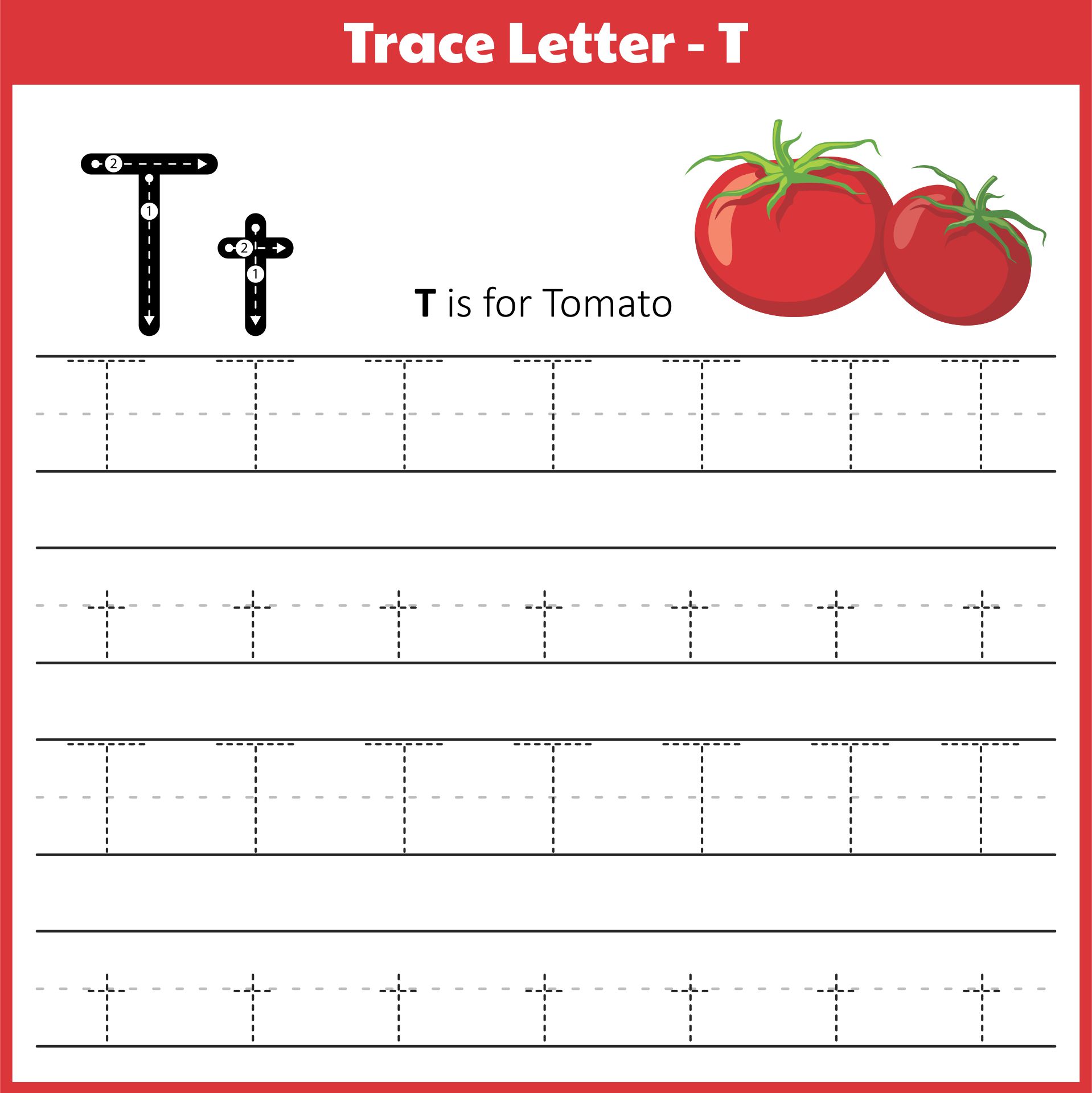 What is the Definition of Letter T?

Surprisingly enough, the letter T is not just a letter. It has so much more definition and practical function. In the English alphabet, T is the 20th letter that is a consonant. But by saying the letter T doesn't always refer to the alphabet. It can also refer to something that has the shape of a T. T is also an abbreviation. In electricity, it refers to Tesla, and in physics, it refers to temperature, in chemistry, it refers to tritium, in biochemistry it refers to threonine and thymine. T is also the medieval Roman numeral for 160.

How do You Write the Letter T?

If you are about to teach your children to write the letter T, lucky enough it is one of the easiest letters to learn. First, make a diagonal stroke, and then add a horizontal stroke right on the top of the first stroke. The letter may not be perfect at first, but it will improve along with practice. After mastering the uppercase letter T, now you can teach your kids to learn the lowercase t. To do that, ask your kids to make a shorter stroke with a little curve at the end, and then add a horizontal stroke right across the upper part of the first stroke. And that is the basic way to write the letter T.

There are more fun ways to write the letter T. You can make the letter T using two twigs. Lay one twig in a vertical position, and the position the other twig in a horizontal position touching the top of the first twig. You can also let the kids practice in the window using a crayon. You can clean them up very easily using a washcloth. Writing the letter T using paints and a toy tire tracks? Why not? You can also teach them to write the letter T bu connecting dots provided. Use dot markers, brush, fingers, and any other creative way to make learning to write the letter T more fun.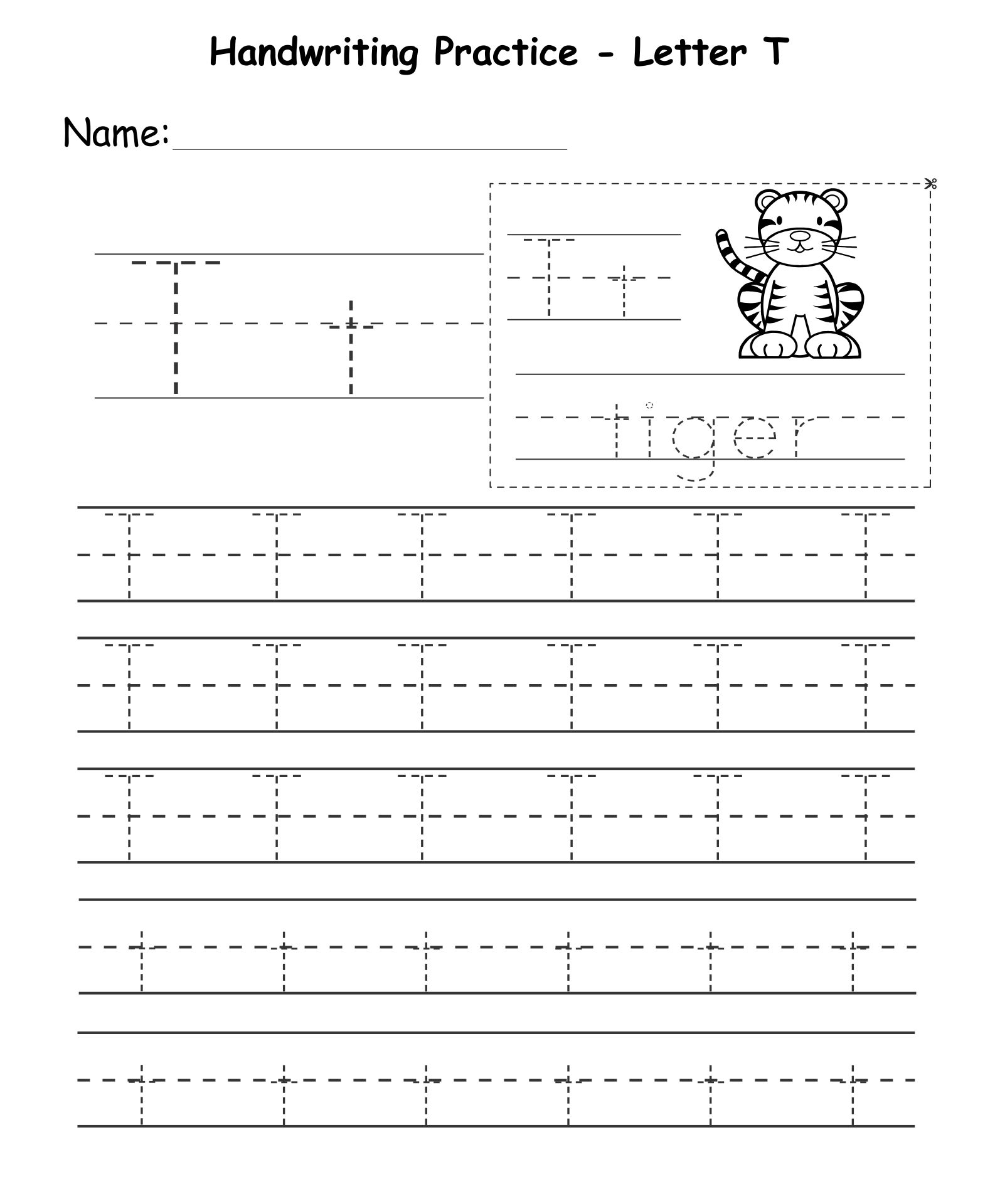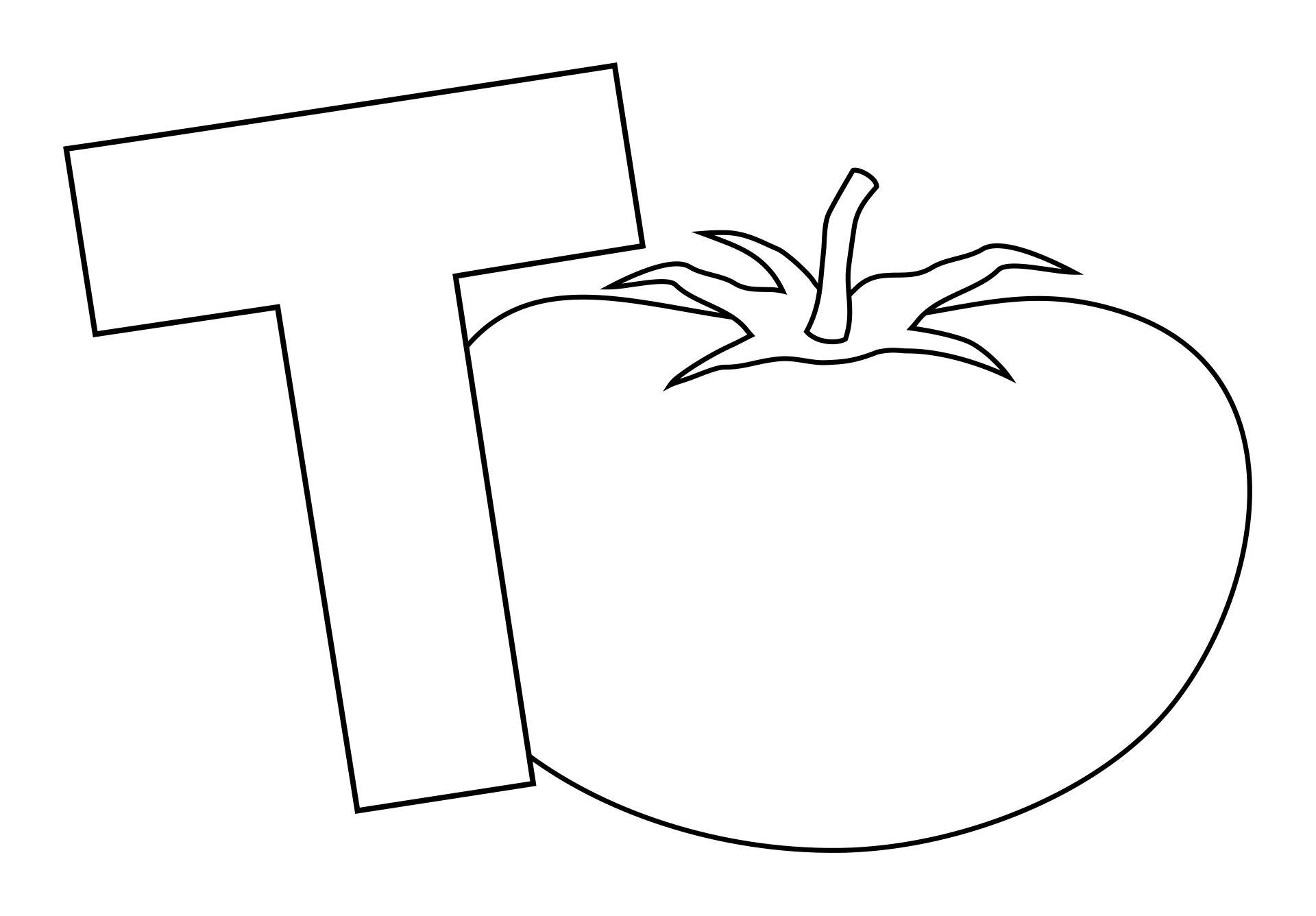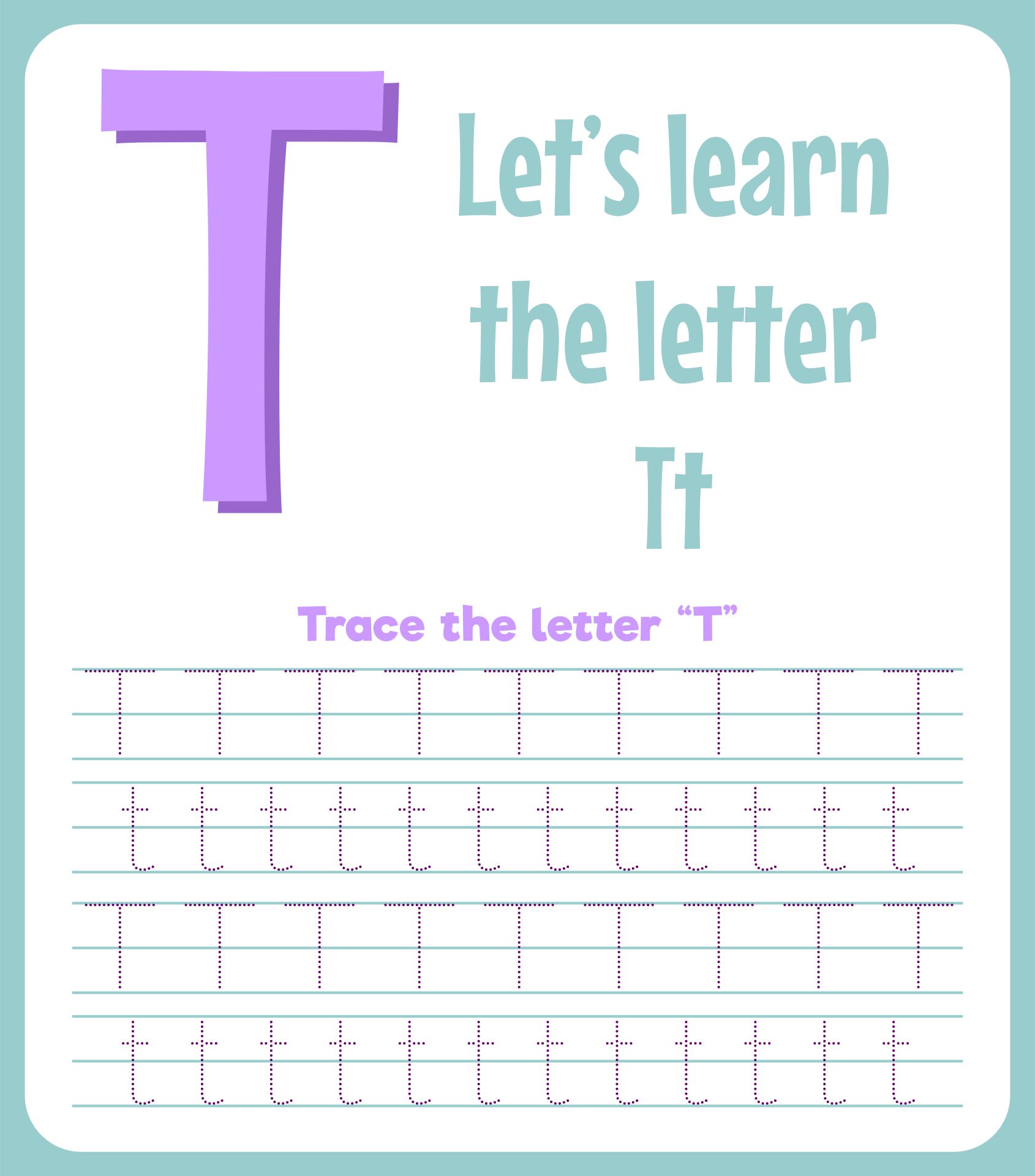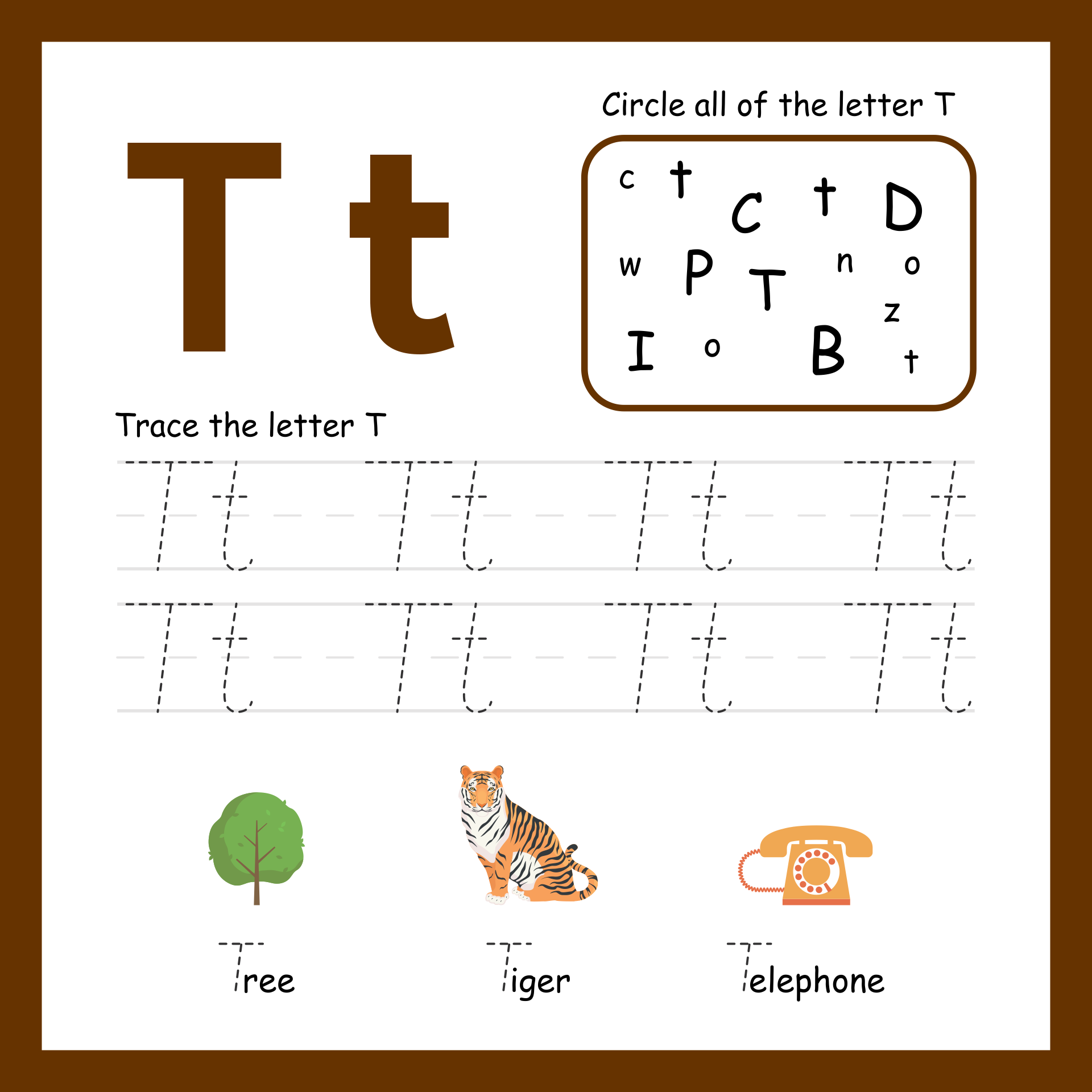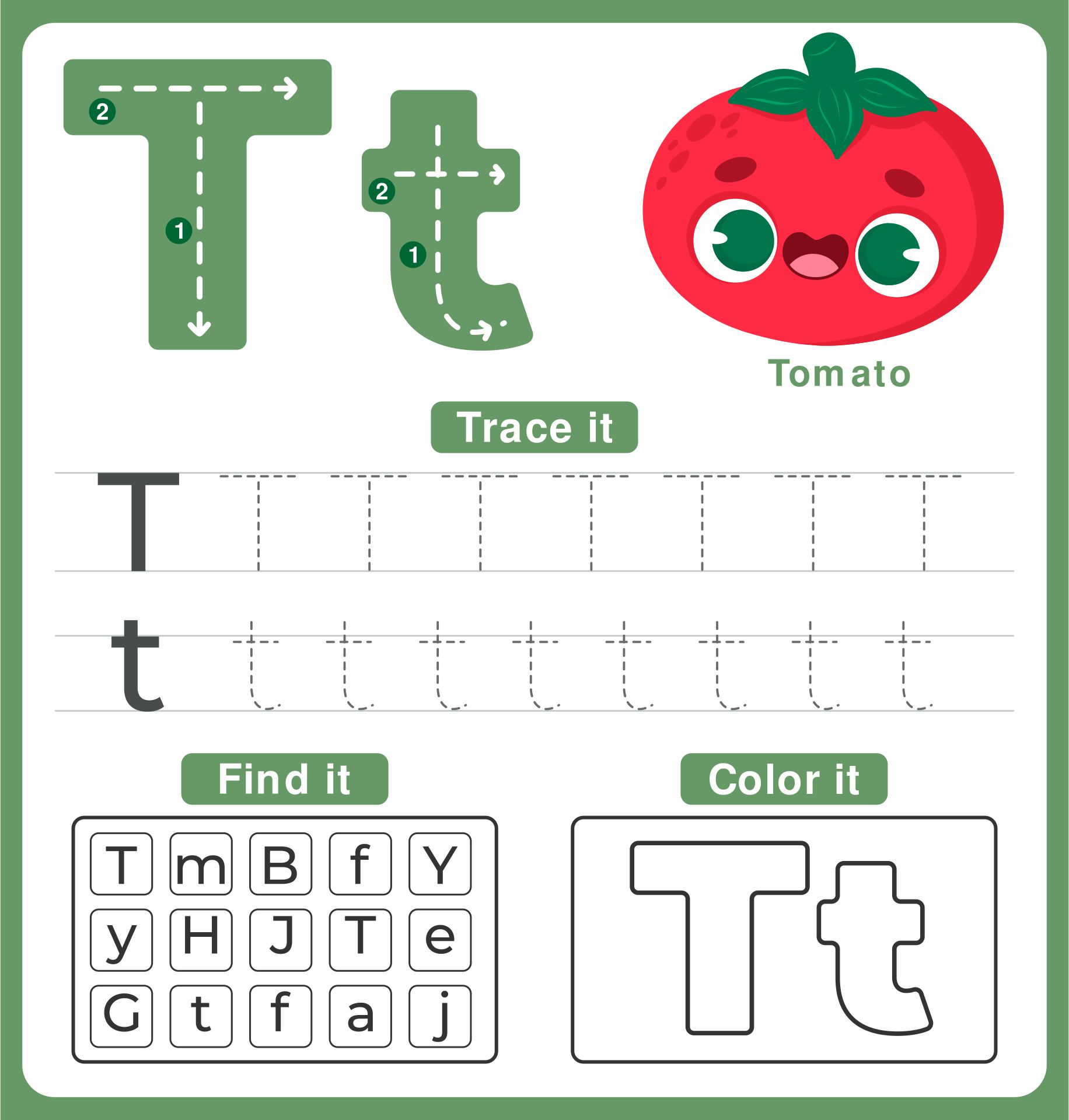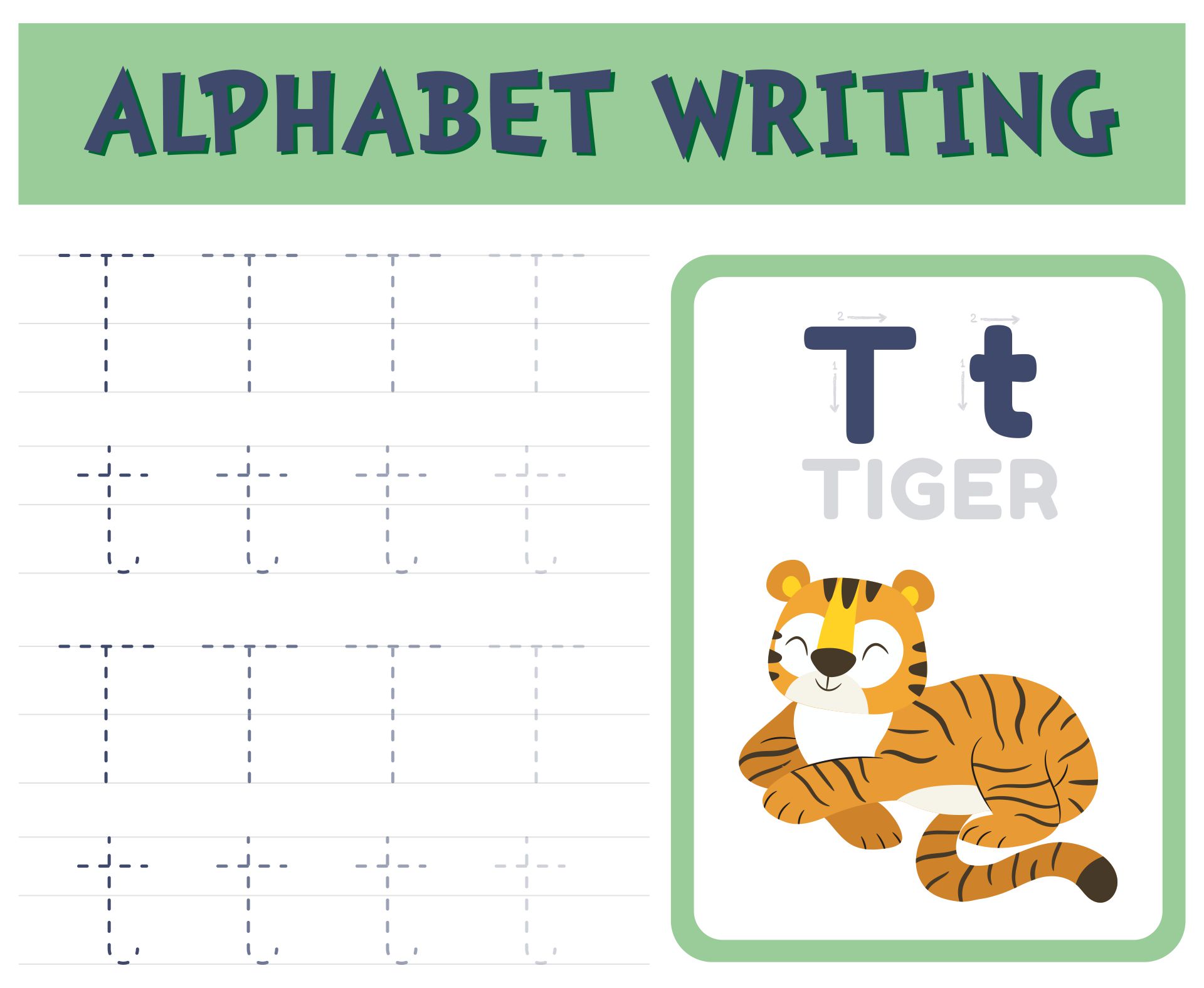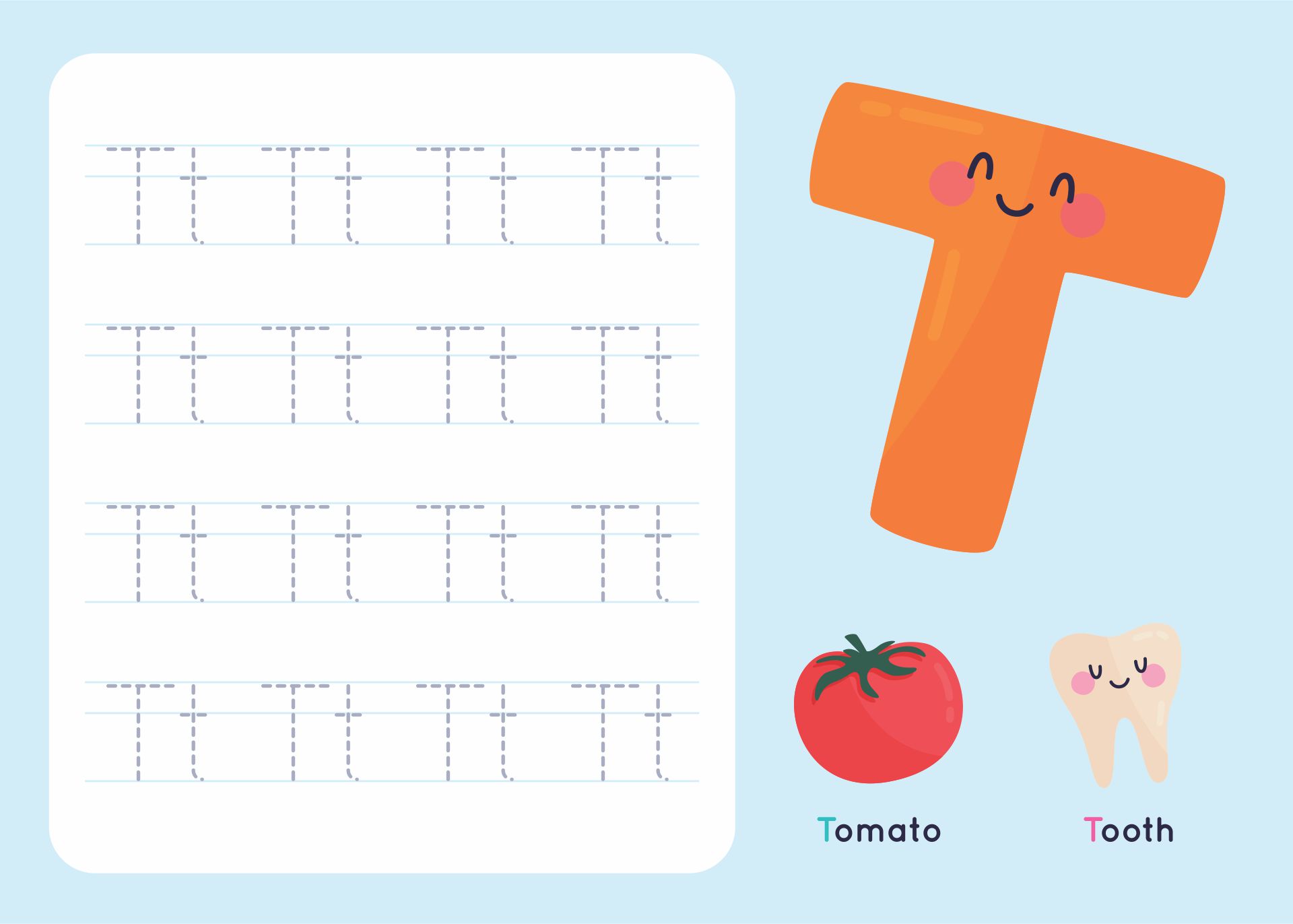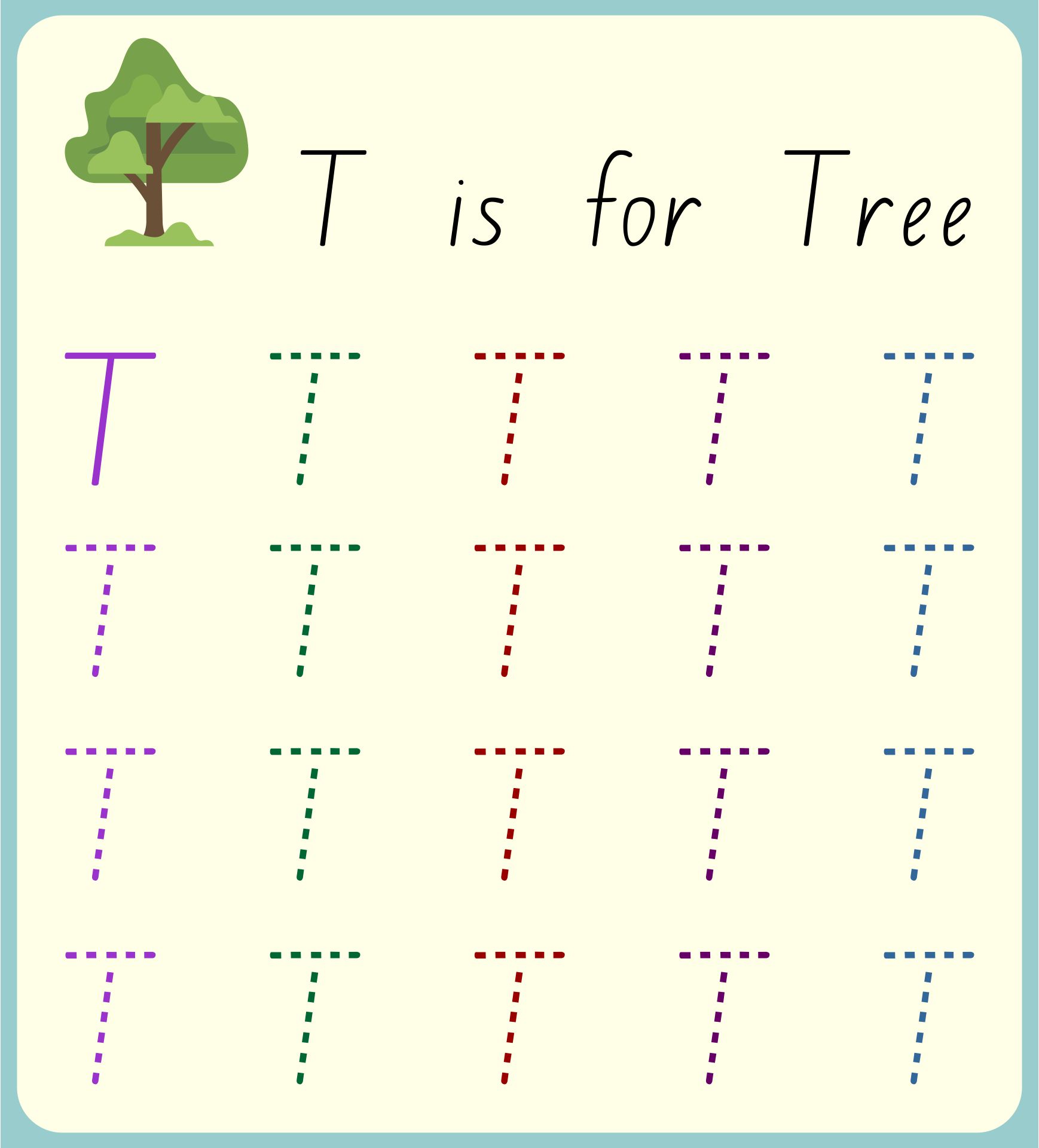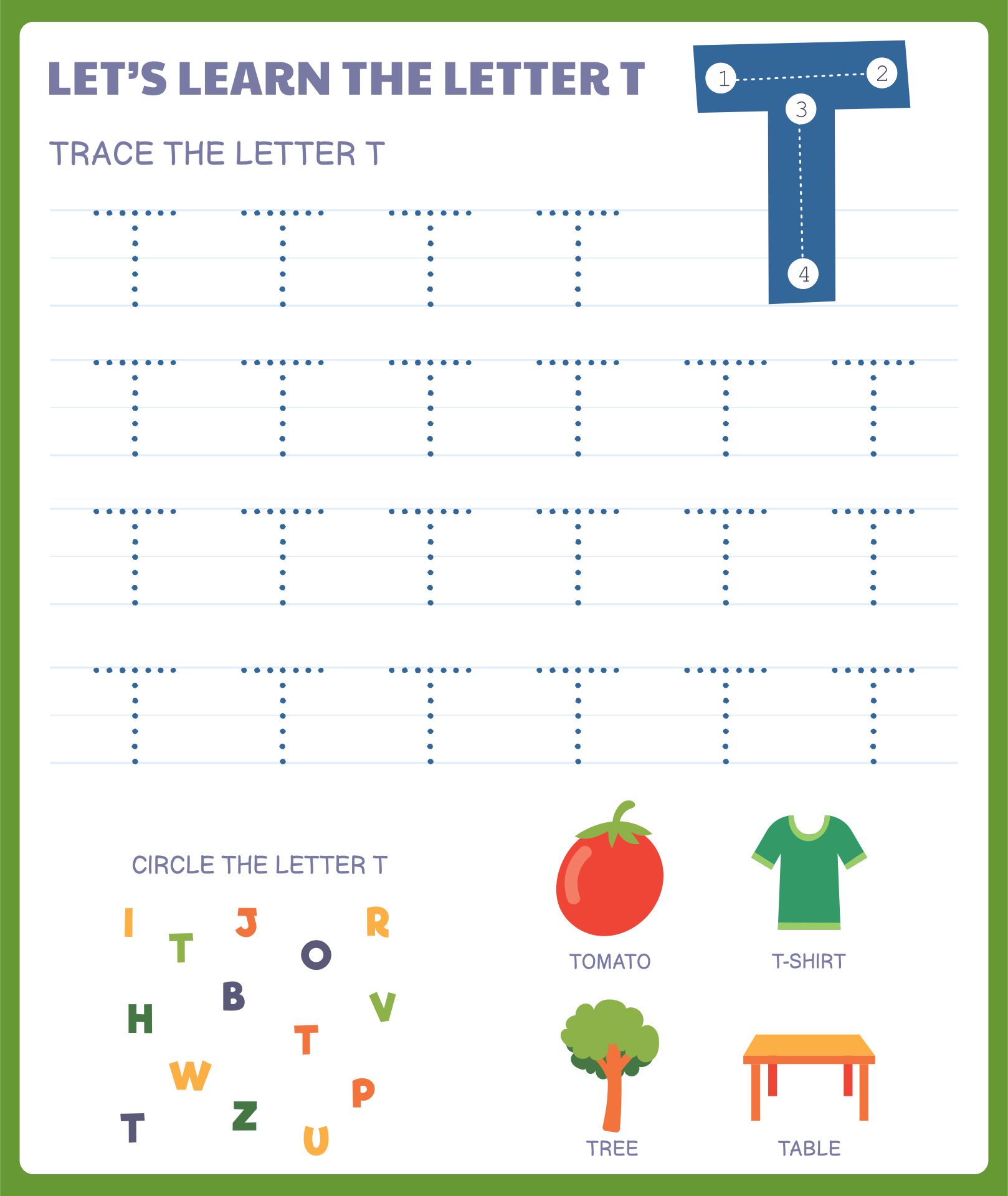 How do You Write a Bubble Letter T?

To write a bubble letter T, you need to create the basic construction first. First, write the regular T, and then add an outline to thicken the letter. Keep in mind that you need to make the external edges rounded. After you have the outline with the same thickness, you can erase the basic letter T, and your bubble letter T is done. You can add details like shades and highlights to make the letter pop and more bubbly.
---
More printable images tagged with: