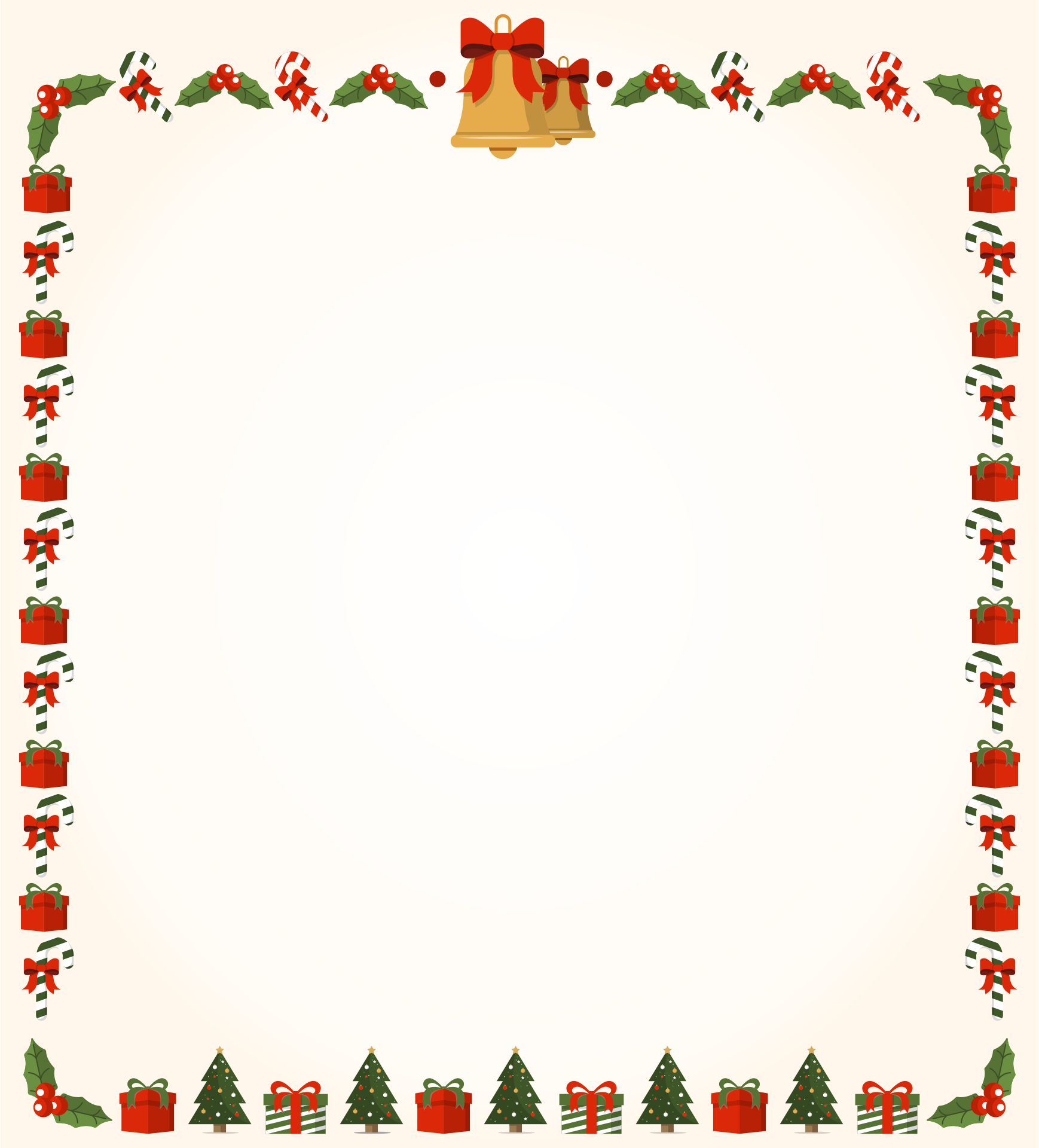 How do You Use Christmas Borders?
Christmas borders are great to use to spice up your Christmas letters, cards, Christmas recipe, or even smaller things such as Christmas gift tags. You can use it simply by adding the border to your document when you make the design. It is often used not only on physical letters and cards but also in digital forms. You can also use it to frame your family pictures and create house decorations. For example, you can write a quote and frame it using the border, and hang it on your walls during the Christmas season.
Why do You Need to Use Christmas Borders?
You don't have to use a Christmas border on your Christmas documents, but it can be nice if you do. A simple border can make your documents look prettier and you can add the Christmas vibe through it. It is one of the easiest things you can do to make your Christmas letters and cards look better designed as if you put real effort when making them. Christmas is a special occasion; it needs its own special treatment. Using a border can remind you of how special the moment is and make it different from any other document you make outside the Christmas season.
What is The Size of the Christmas Border?
The size of a border depends on the size of your document itself. If you make a border for letters, you may want to use a bigger size border than the borders you use for cards and gift tags. It also depends on how you want to present the documents. If you want to write a long letter, you may want to use a thinner border so you have enough space to write. But if you make a card with a short message, you can use a wider border to make the design more full without too many negative spaces. However, the ideal size of a border should be around two to three inches wide. But you can customize the border to fit your document so it is okay to use a different size for each side of the document.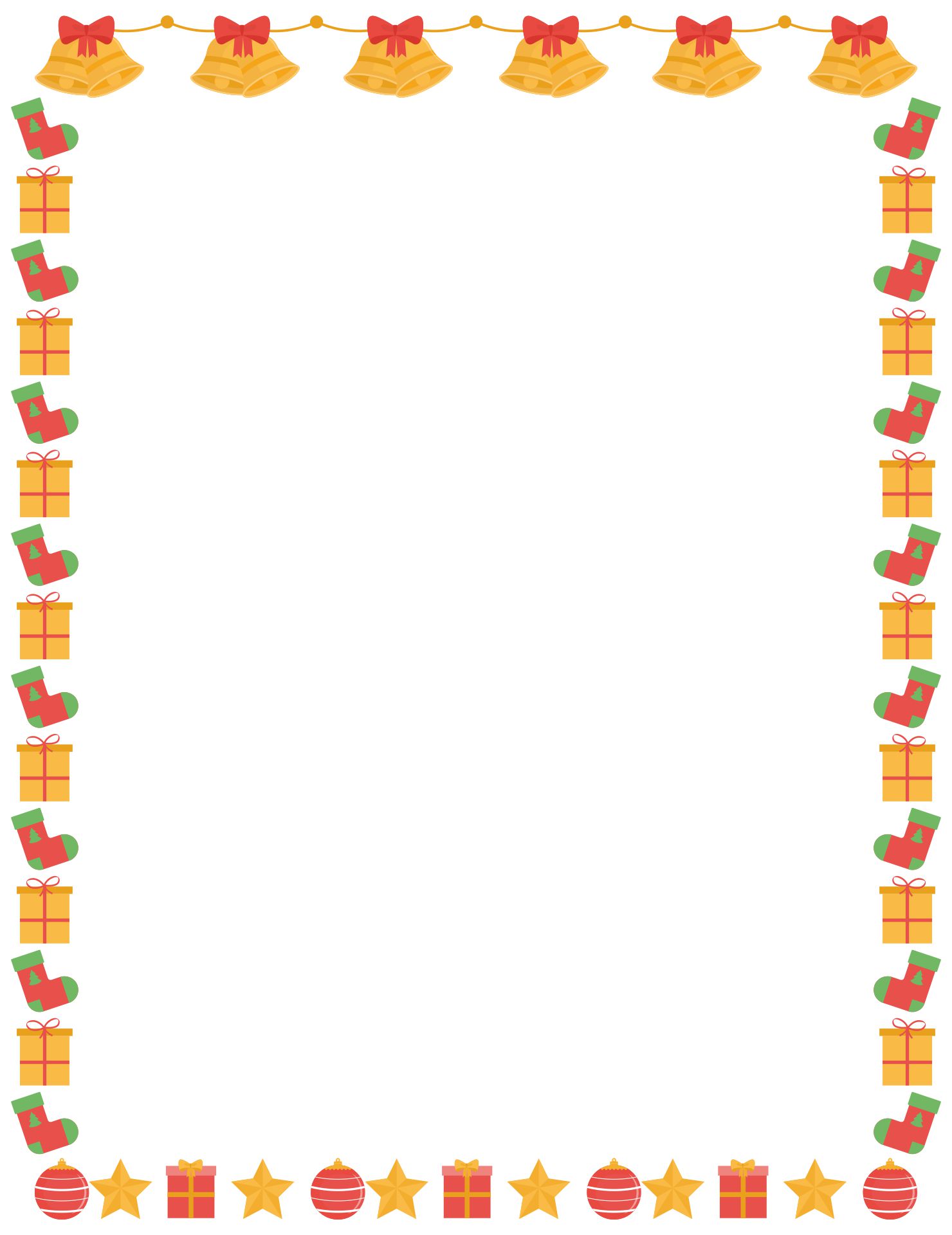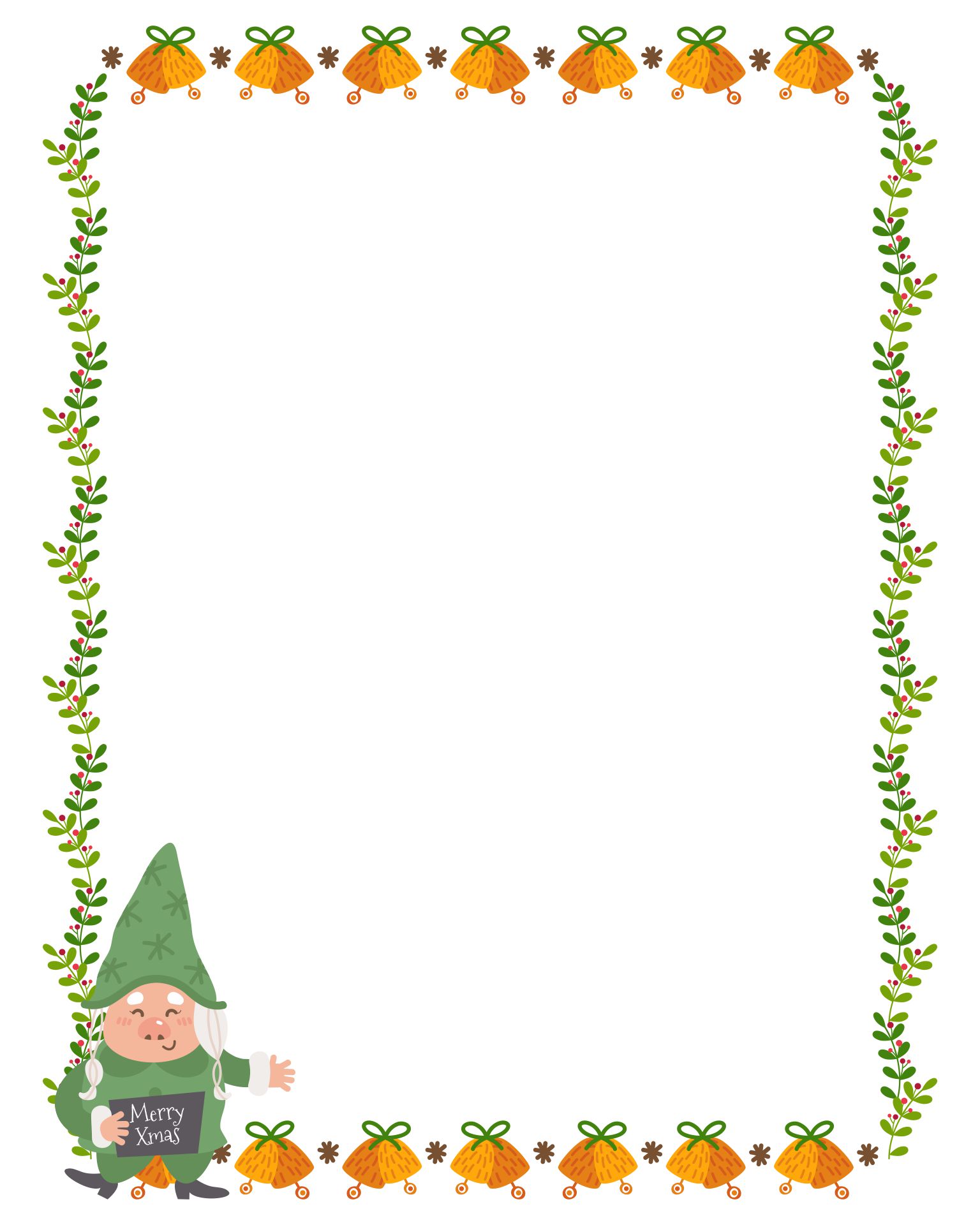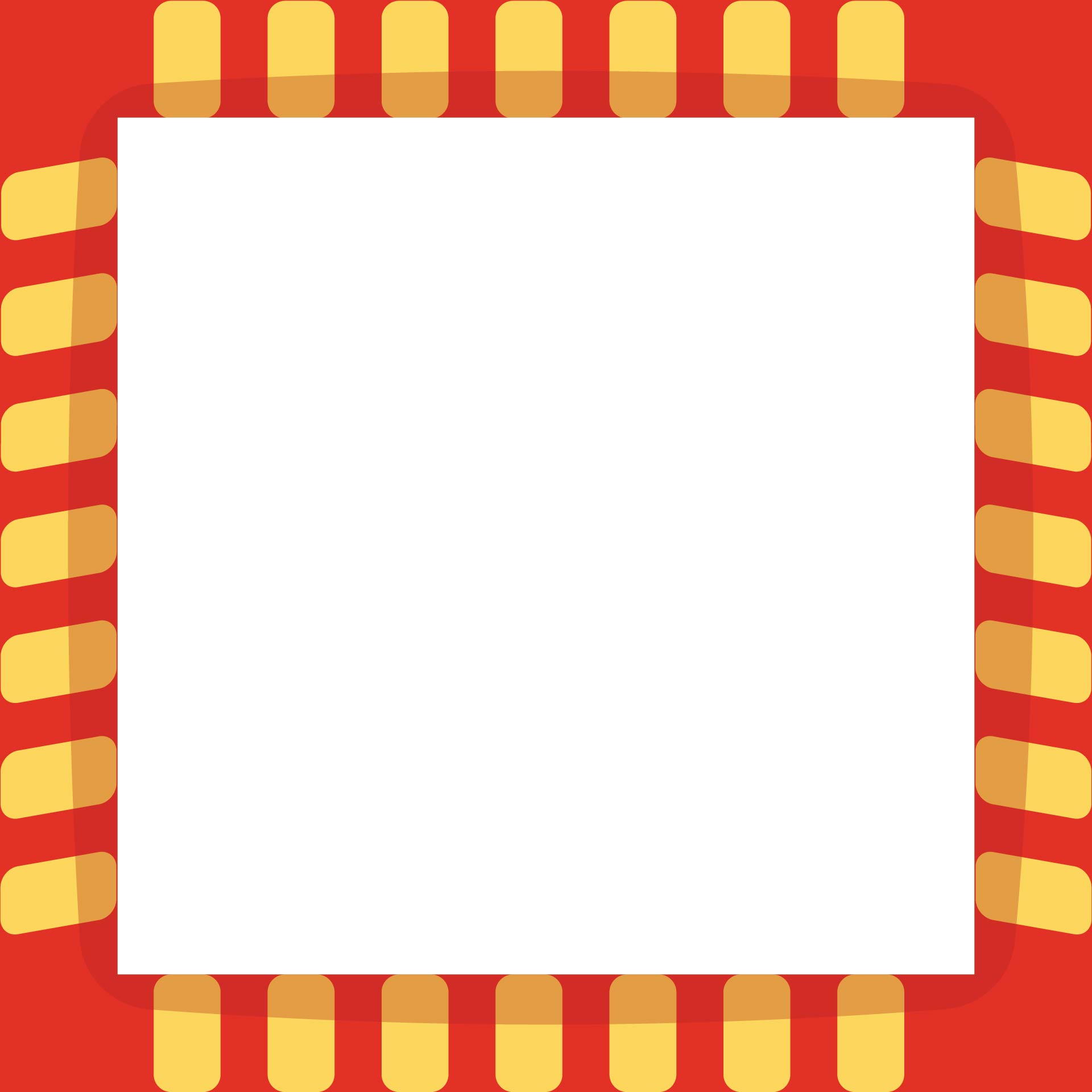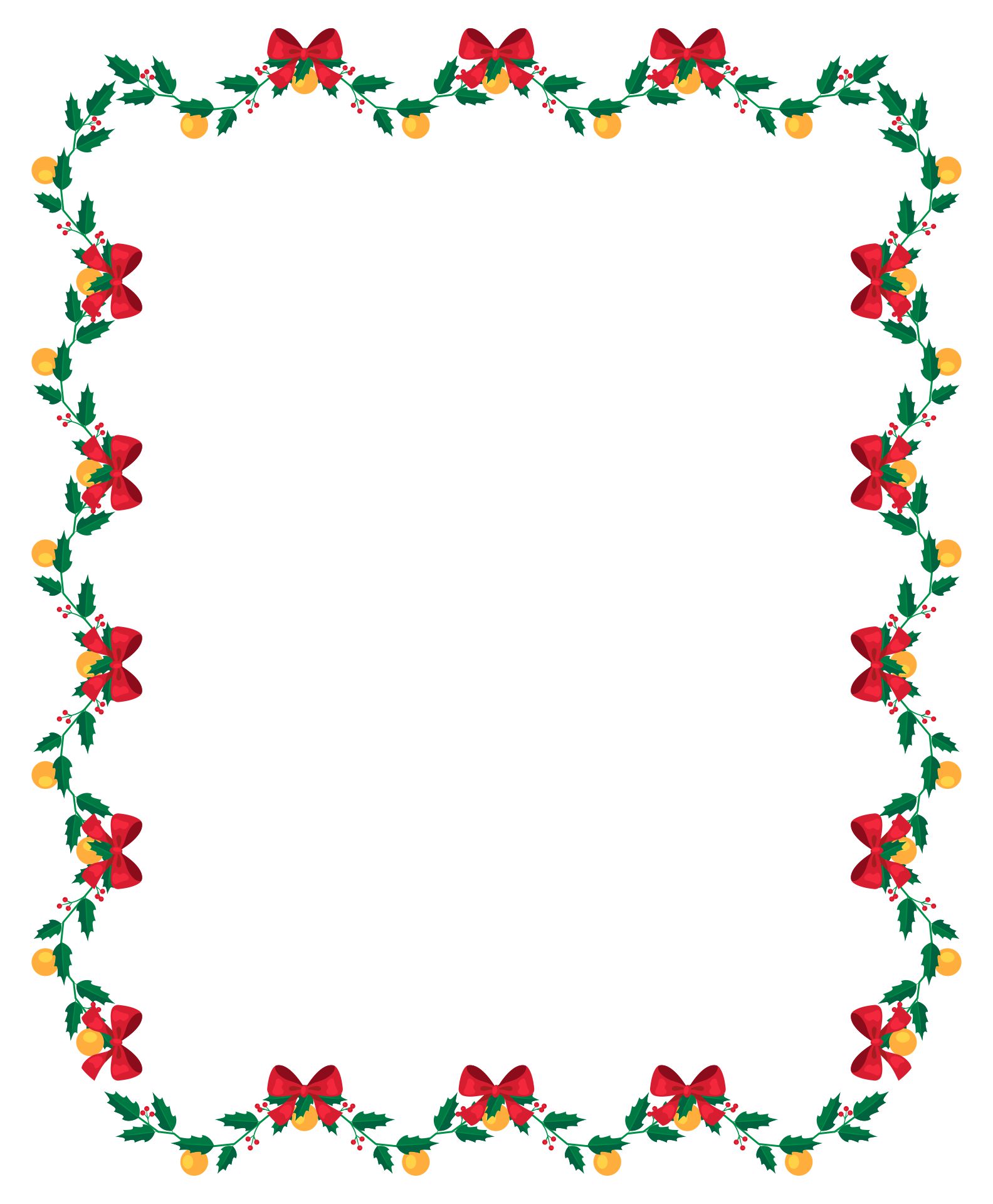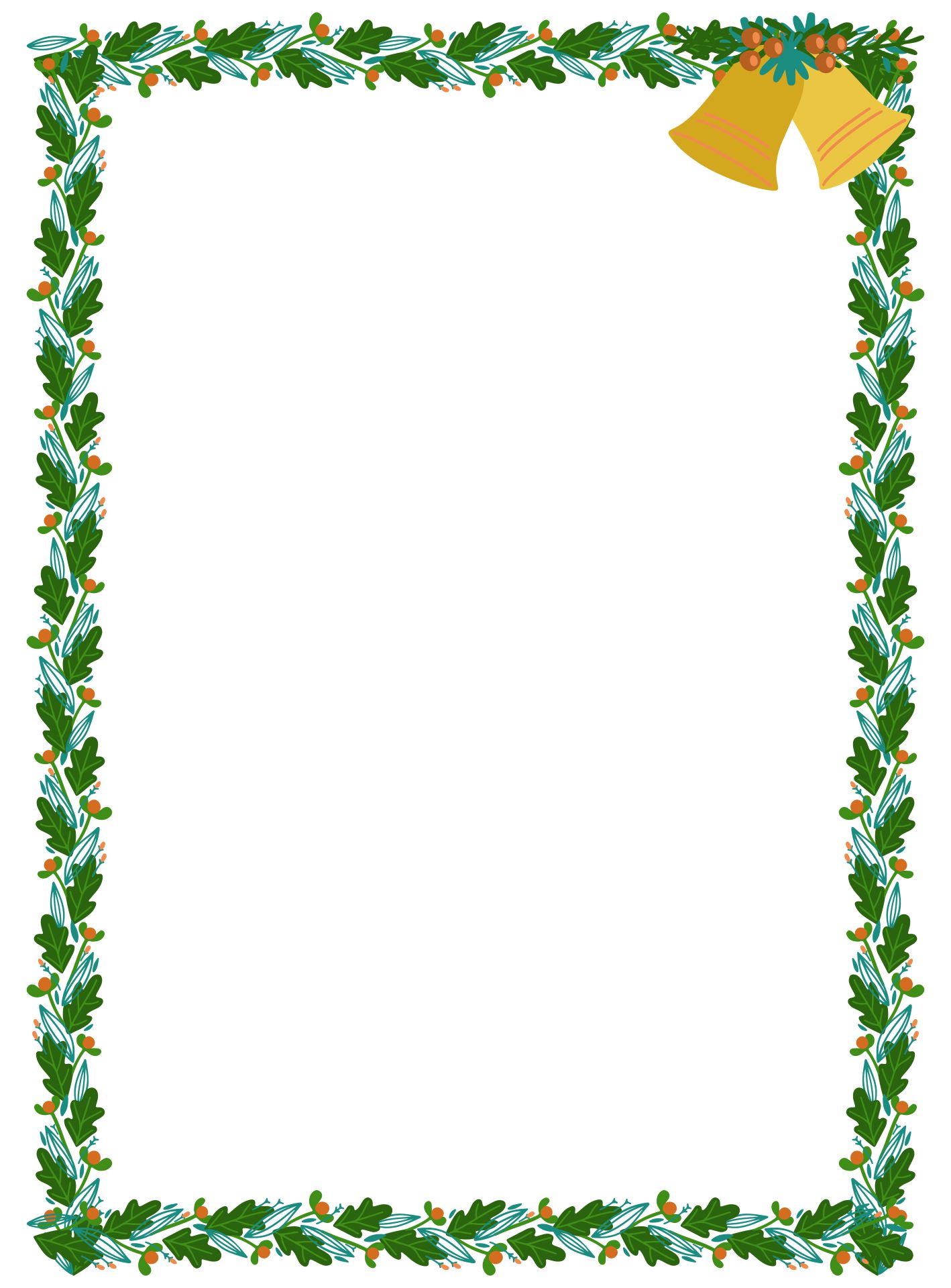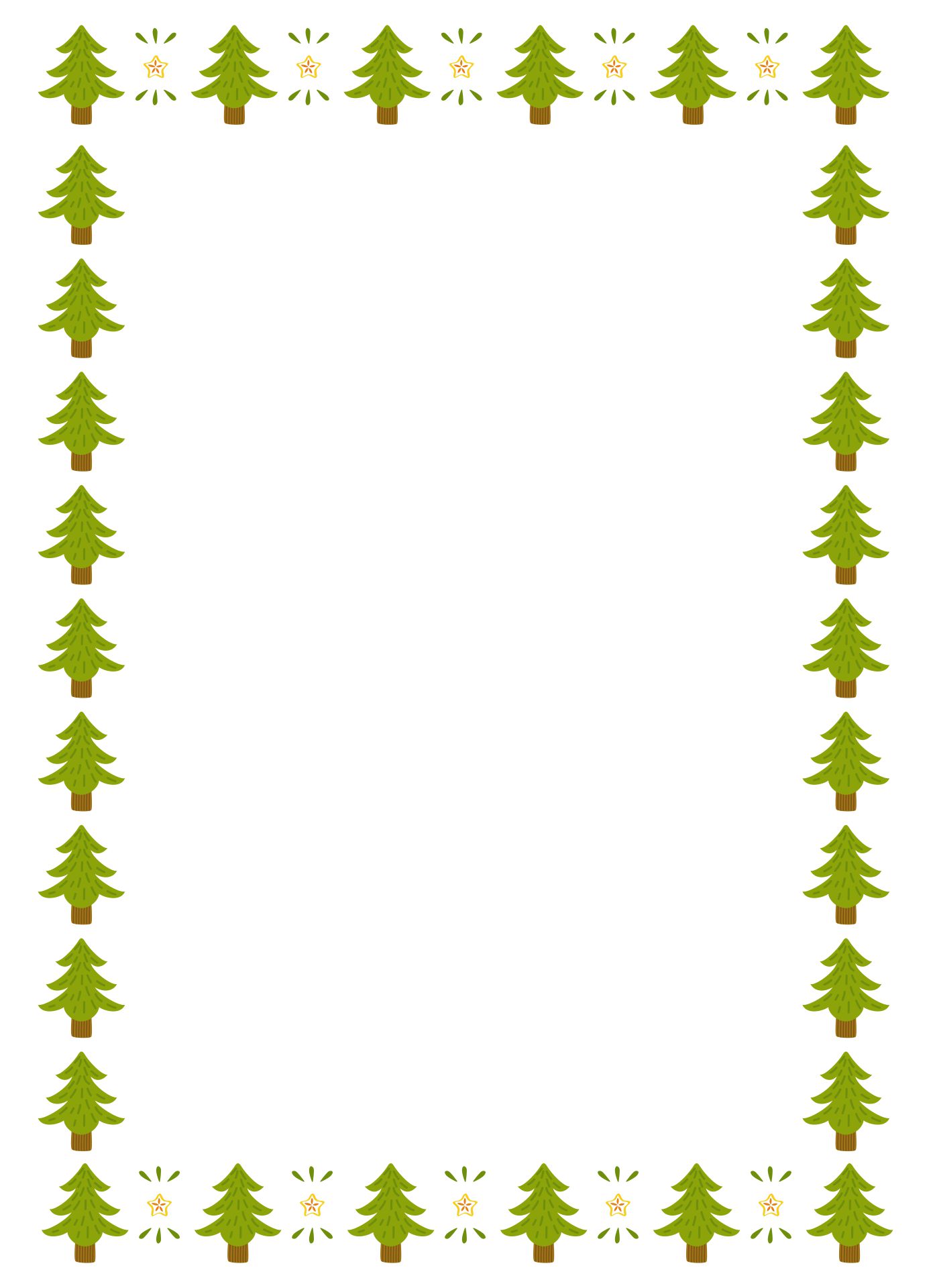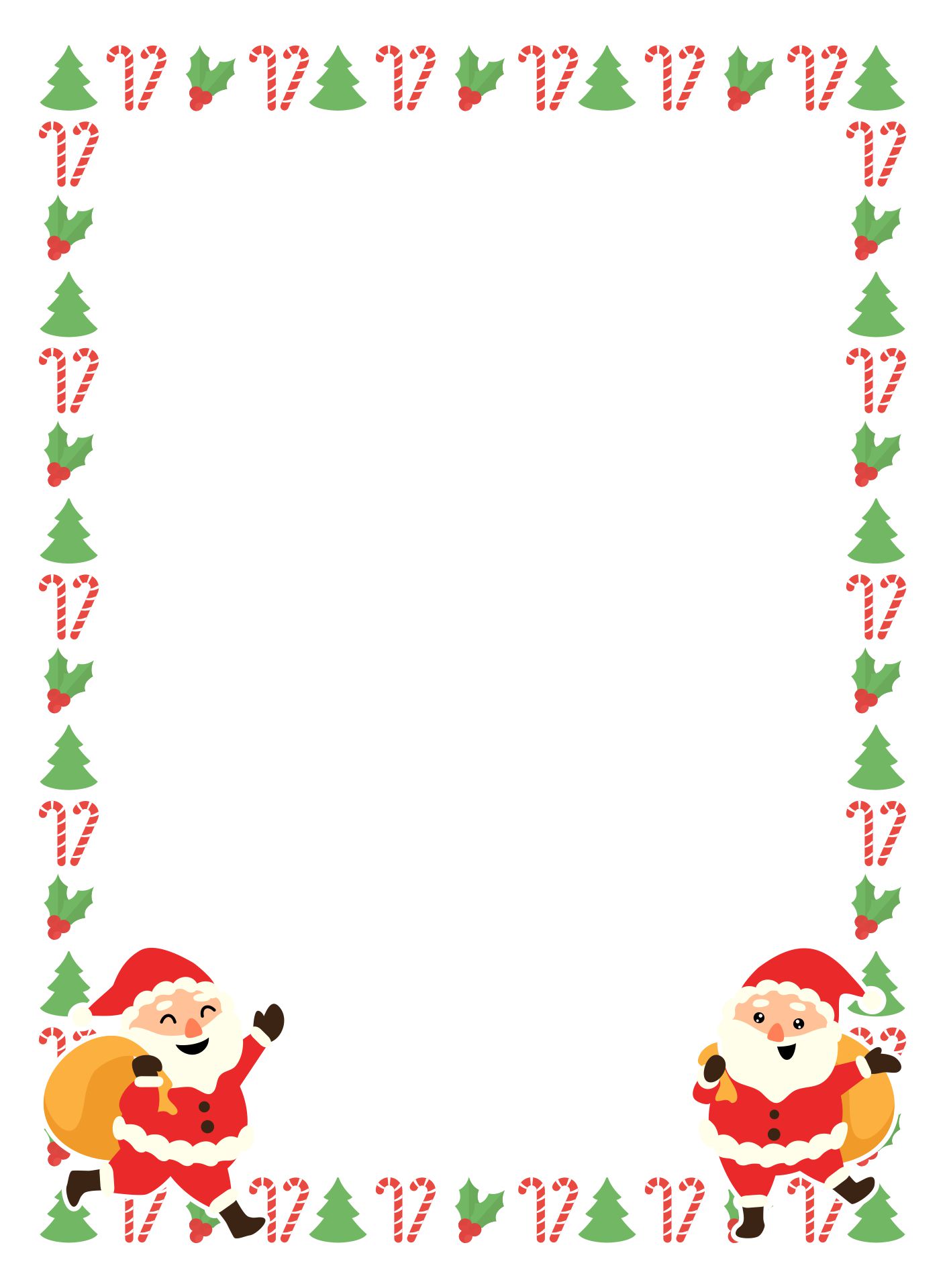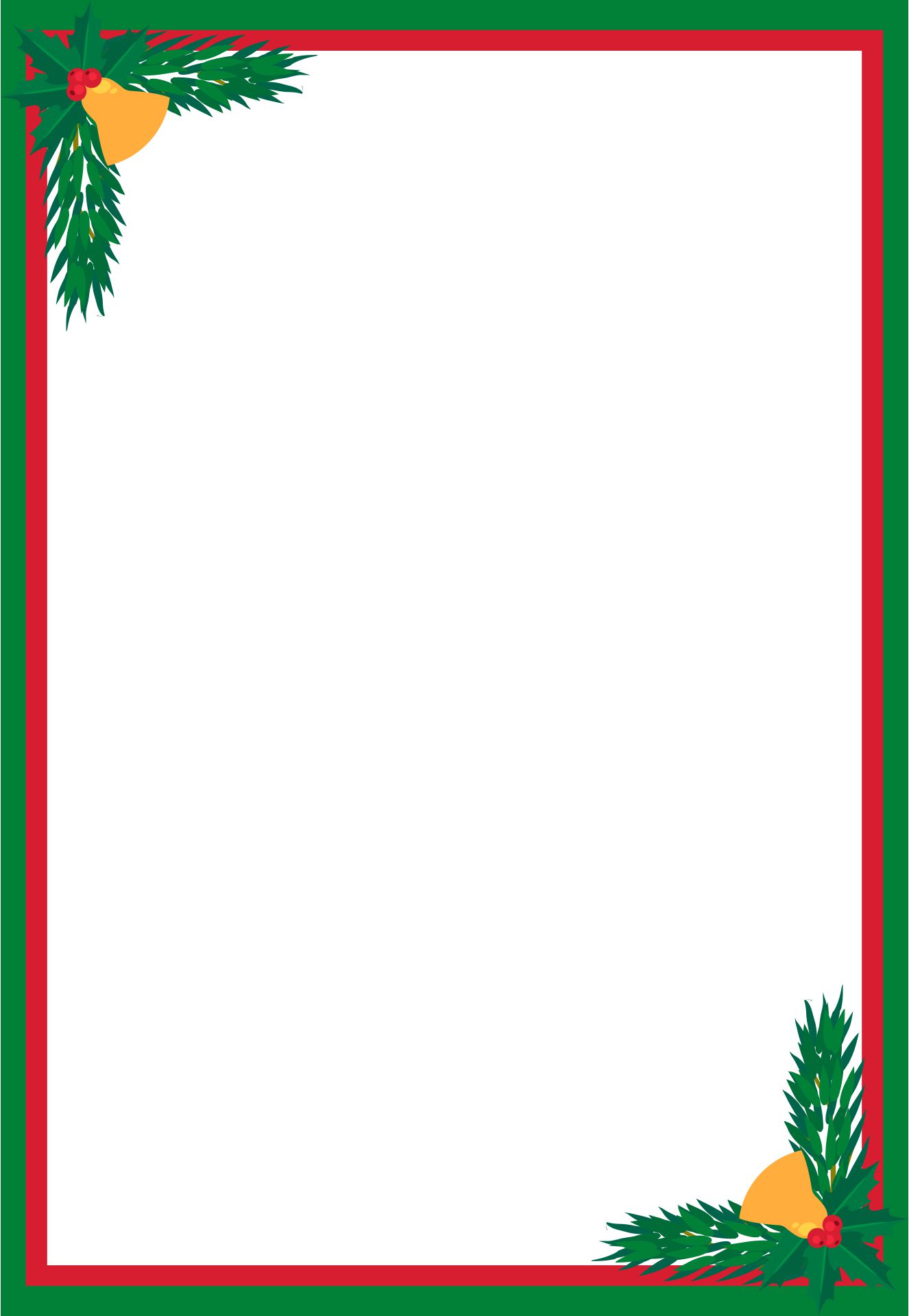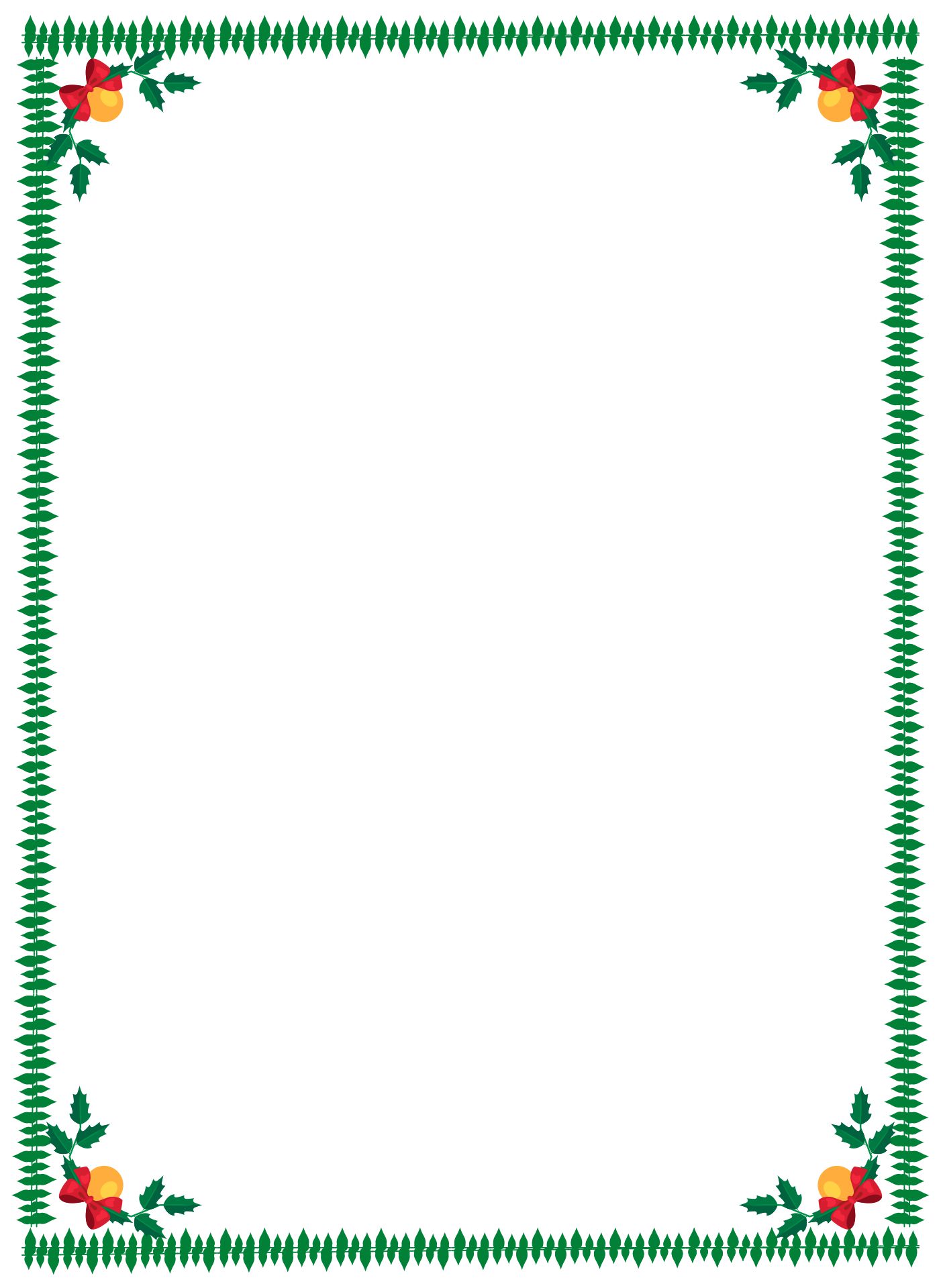 How do You Add a Christmas Border on Microsoft Word?
First, open a new document in Microsoft Word, and then click on the Page Layout tab. On the Page Background section, you will find Page Borders. You will be able to select a style, width, color, and art. On the art section, choose a border with a Christmas design. If you can't find it on your Microsoft Word, you can go use Microsoft online to get more borders.
What is some easy but eye-catching wall décor for Christmas?
Decorating your space is a must when it comes to welcoming the holiday season. Come up with some easy decoration but still embellish your space and make everyone impressed.
Construct your wall Christmas tree. It is such a great decoration to put at home. This one as an entrance decoration would be spot on. Stick your artificial greens on the wall. If you want a precise look, just have the tree template first then follow its line. Put on the light bulbs and place them around the tree.
Music-framed art would be wonderful too. Choose one song from any movie and print it on a large piece of paper with a wooden border. Put some greens and eye-catching embellishments. Just mix the color palette of red, green, white, and gold on it.
What Christmas ornaments kids can craft using popsicle sticks?
Decorating the Christmas tree is a part of the tradition you cannot leave. Instead of going with the common decoration that you only need to hang on the tree, constructing the items by yourself would create a new tradition. You can fully arrange this activity for your kids. Creating the ornaments from popsicle sticks would be such a great craft activity.
Create a Santa hanging with a white popsicle stick and put the face template to make it look resemble. Add the red accent that defines that hat and place the string to hang.
A little tree ornament sounds awesome too. Dip the popsicle stick into all green paint. Embellish with the glitters and some stickers than the star for the toppers.
What are some traditional Christmas symbols?
The holy celebration of Christmas has some items that become the symbol of the day representation. If you are figuring out the meaning, here are for you!
A Star which is often seen as the tree topper symbolizes the star of Bethlehem which was the birthplace of Jesus. The Biblical story mentions that the star guided the three kings, wise men, to baby Jesus.
The candle is a part of the Bethlehem star representation. Before the invention of electricity, people used candles as lights during Christmas.
A gift with a bow also has a deep meaning behind it. The gift has come from the gold gift which was given to the newborn baby Jesus. Meanwhile, the tied bow represents that family should bond during the celebrations.