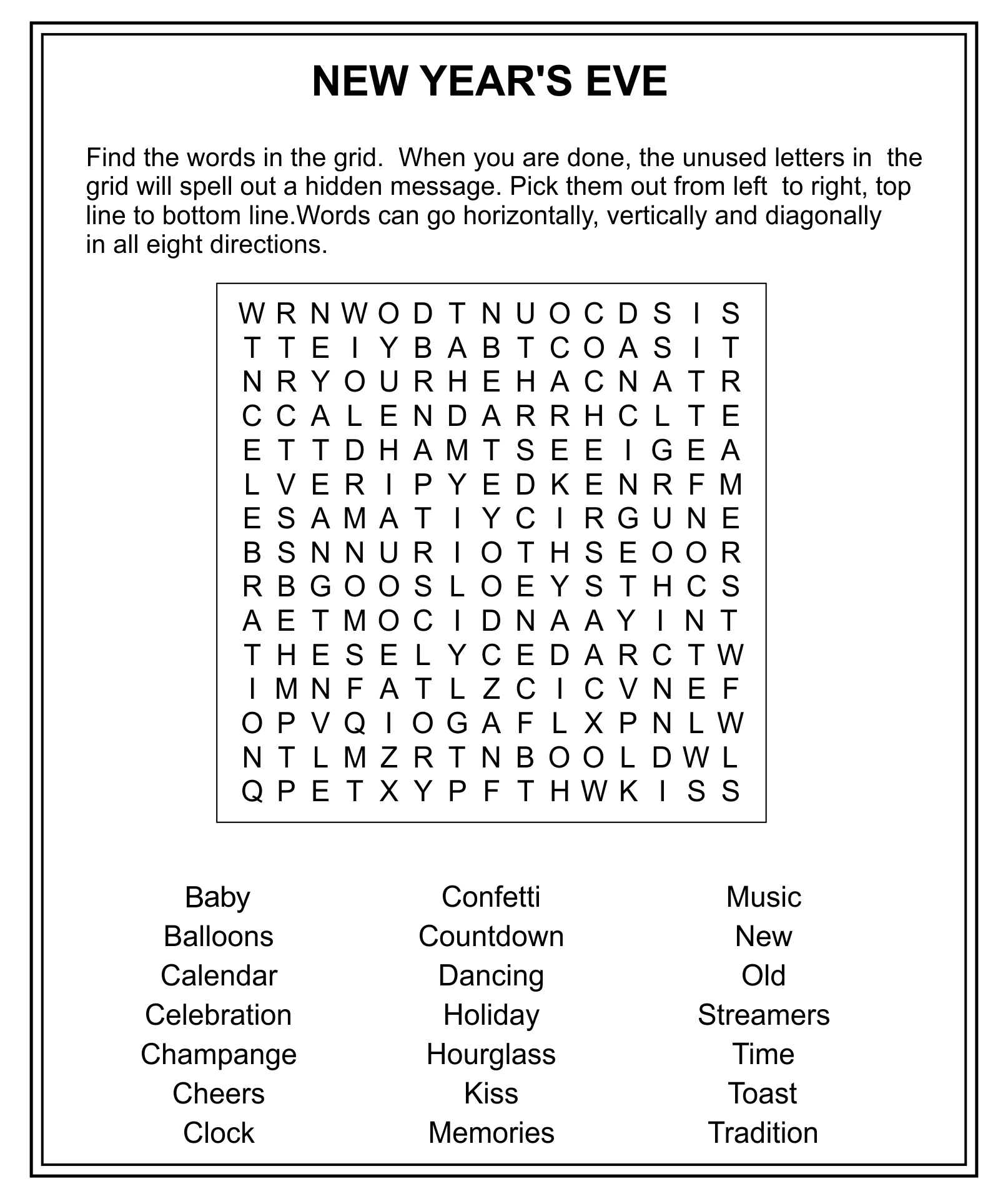 Where Can We Get the Game of New Year Word Search Games?
You can get the game of new year word search on online sources. Many people have proven that this game has a lot of fun and good benefits for the brain, so they share the printable sheet of this game. You will need to download the attachments for free and print them right away. There are options for you to download depending on the level of difficulty, from the easiest one to the most challenging, and the theme of the words, such as new year resolutions, things you see on New Year's Eve, and foods you eat while counting down the time.
How to Play New Year Word Search Games?
The first thing you need to do is to download the free printable new year word search game or you can also play the game online, but select the new year's eve-themed. Next, you have to print the sheet, so later on you can learn the vocabulary. If you choose to play it online, it's better if you write the words down in a book or piece of paper. Then, choose the level of difficulties and the word category. If you like a challenge, you can choose the most difficult one. But, if you are still learning, there is also a sheet where you must choose 15 words maximum.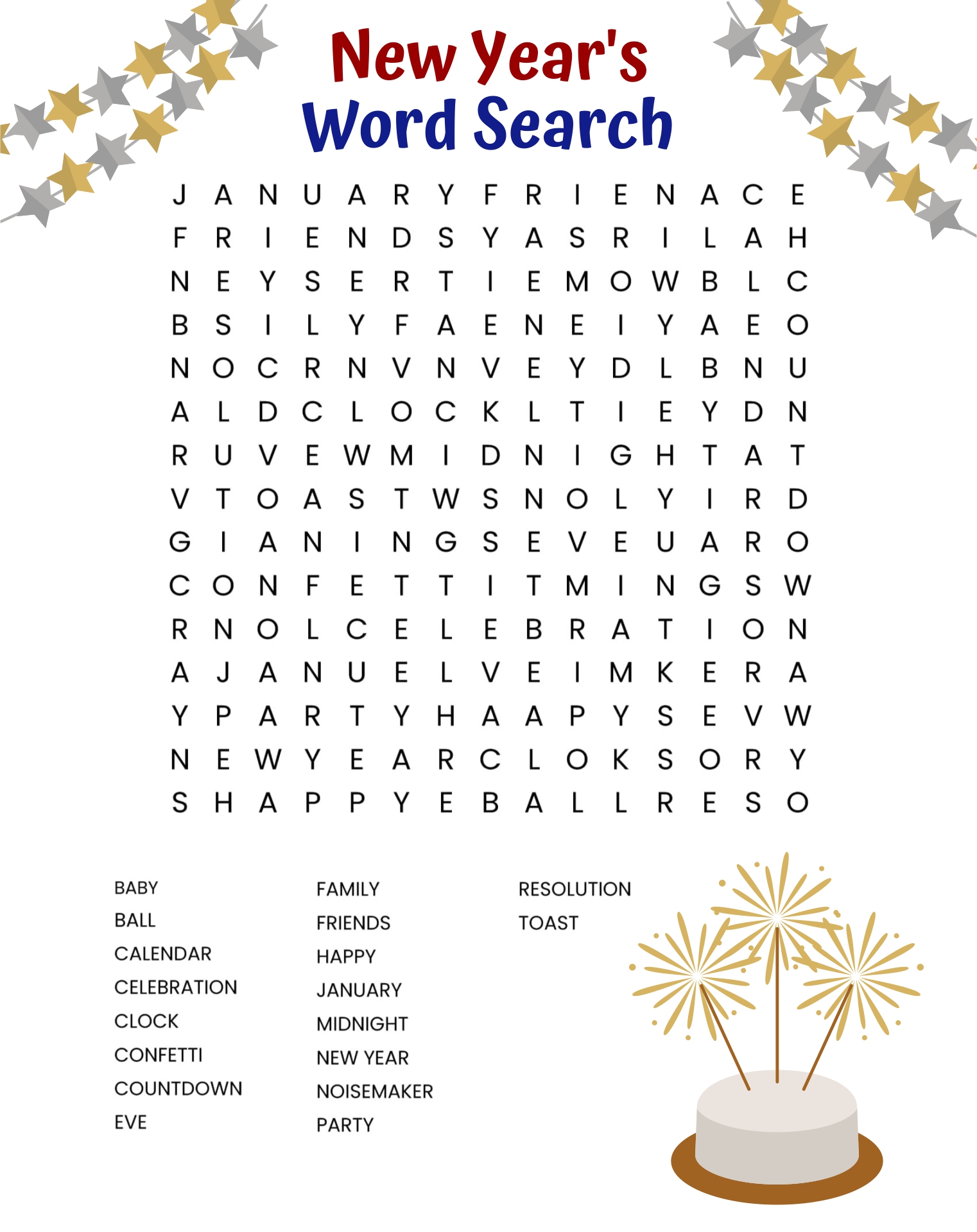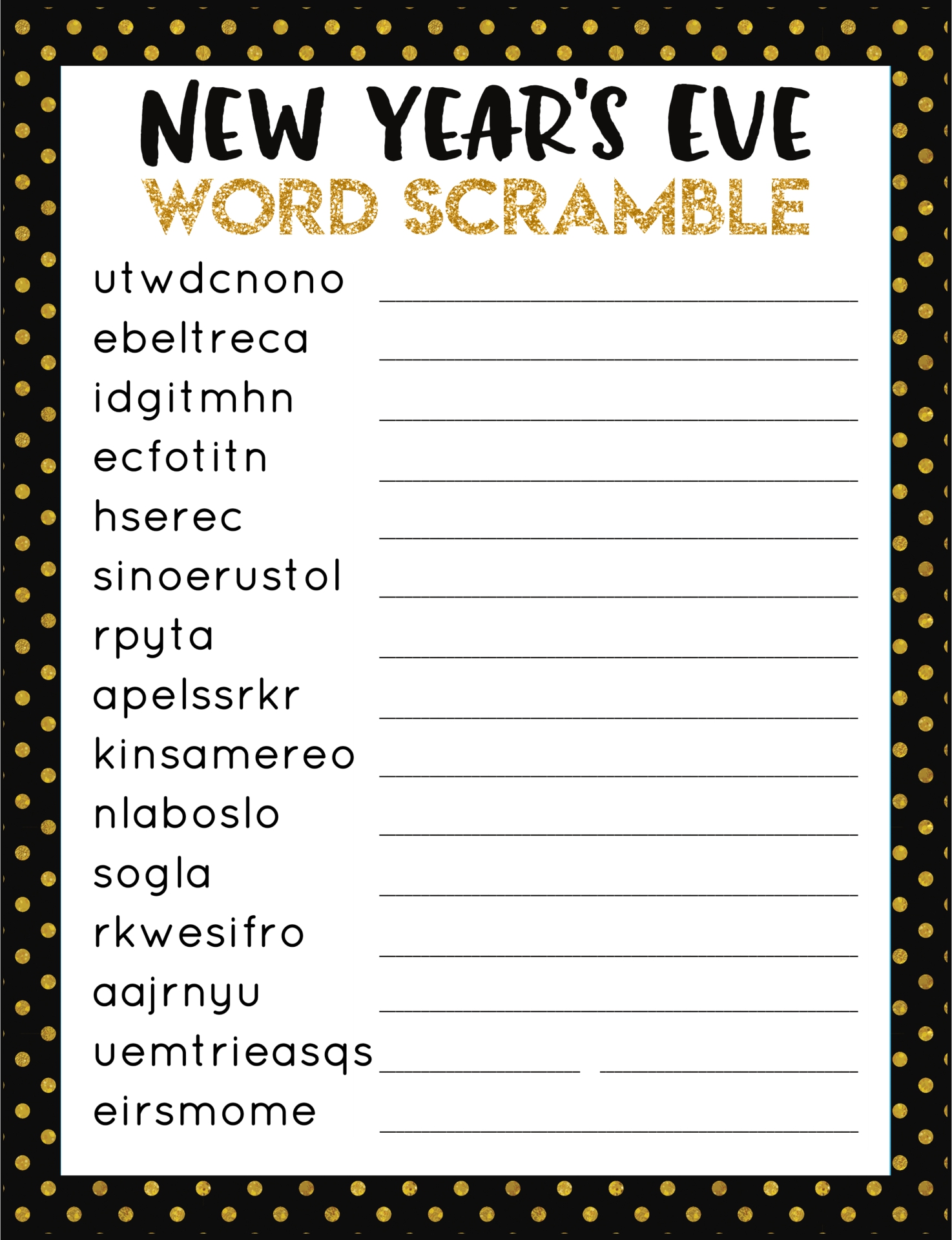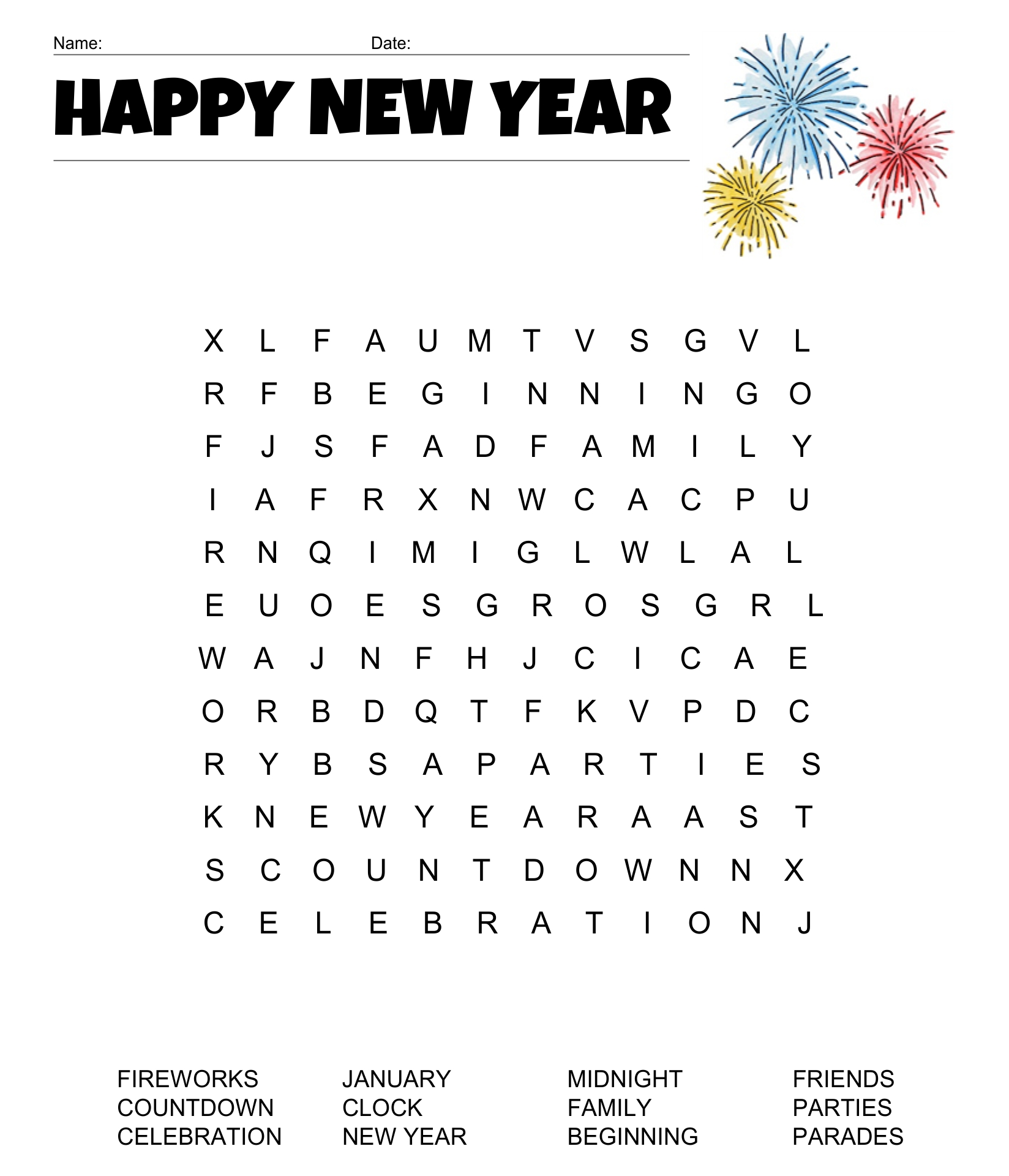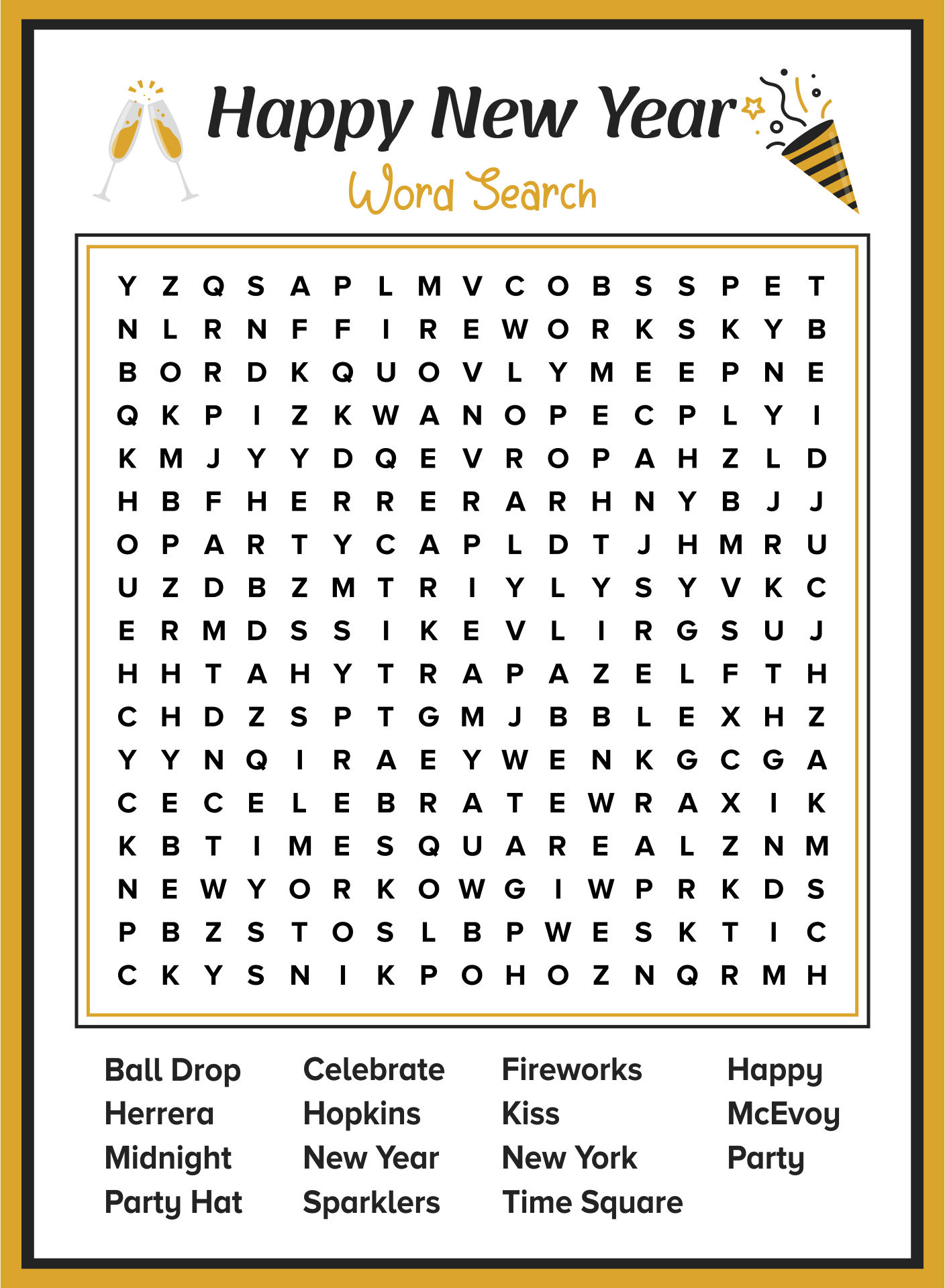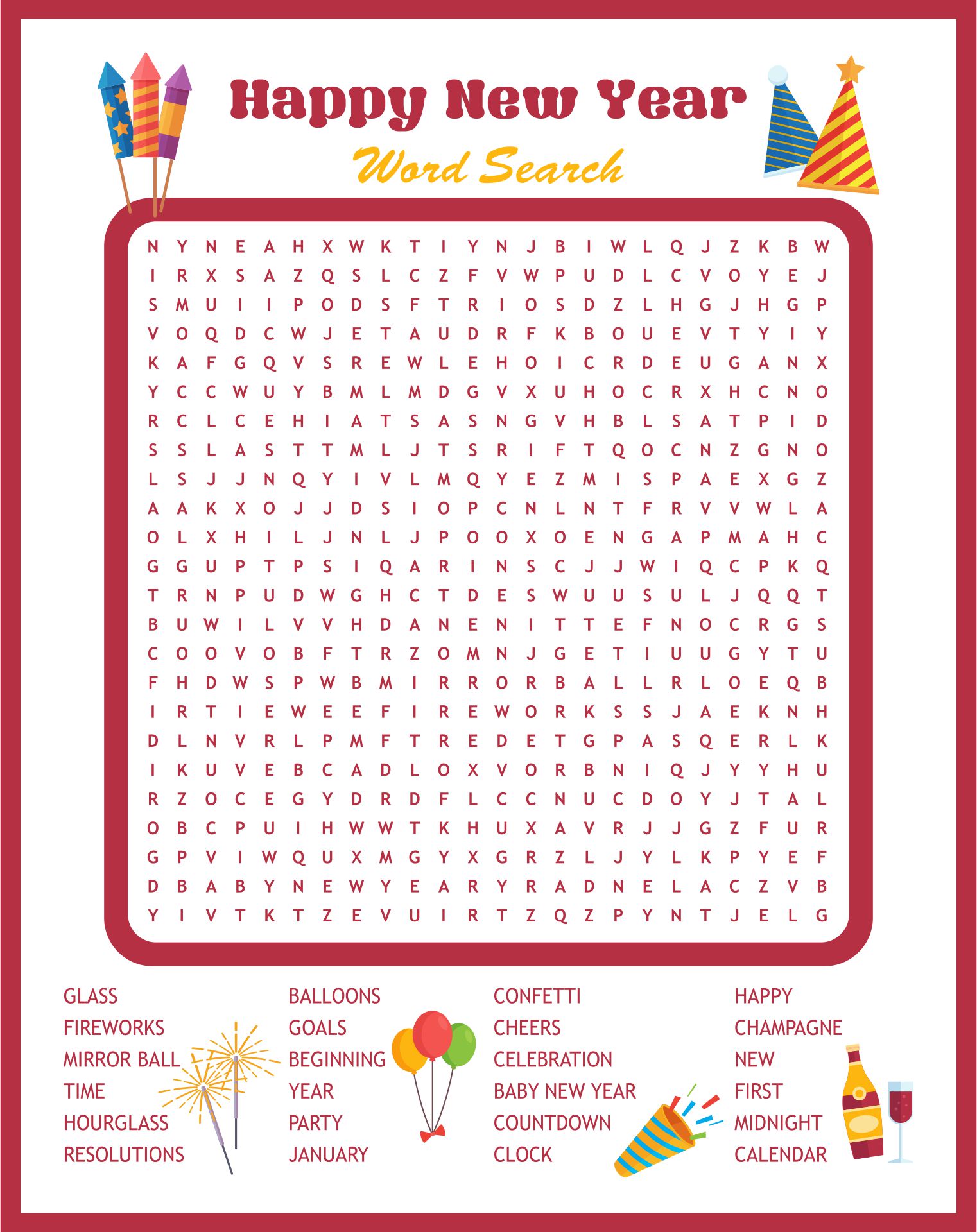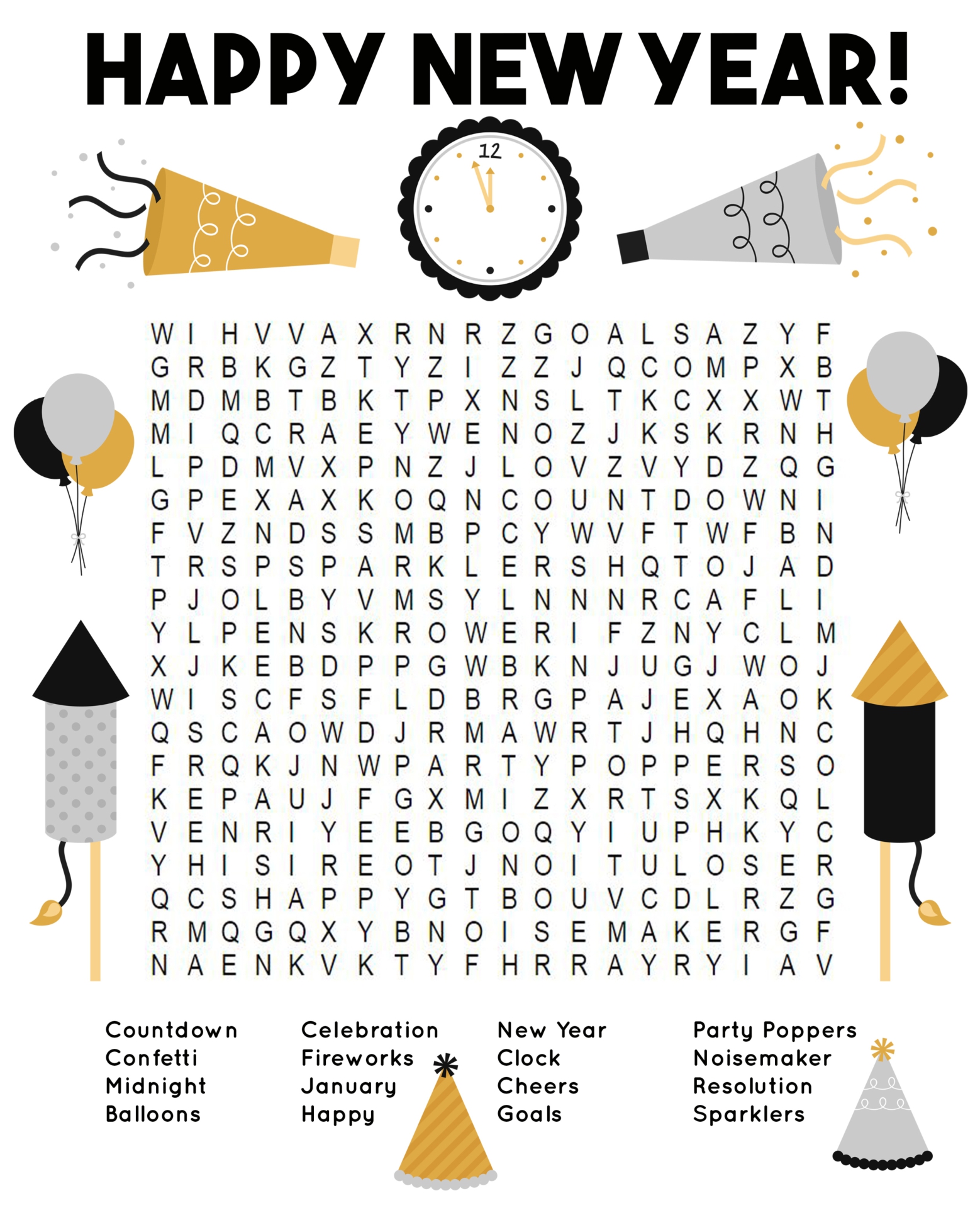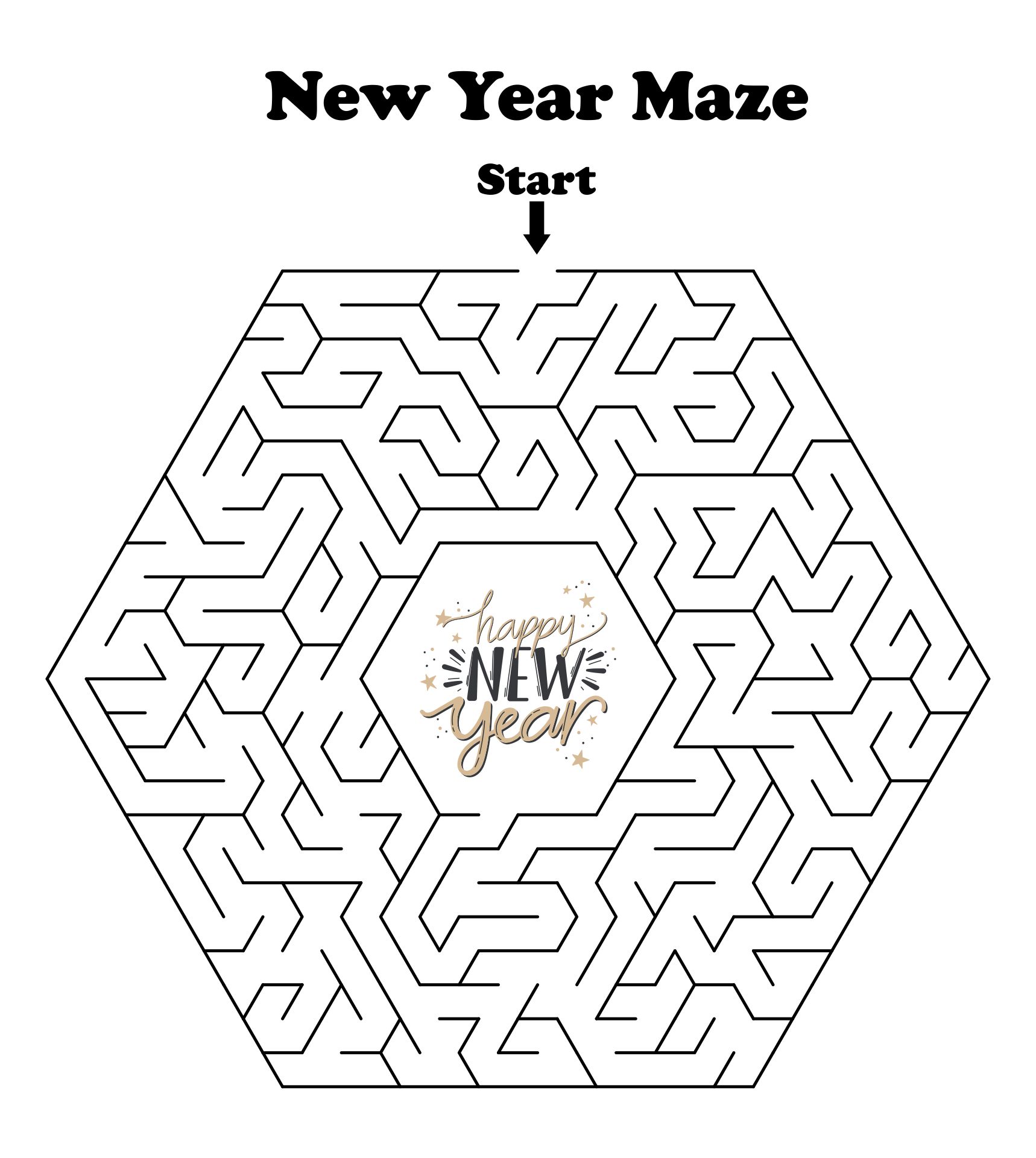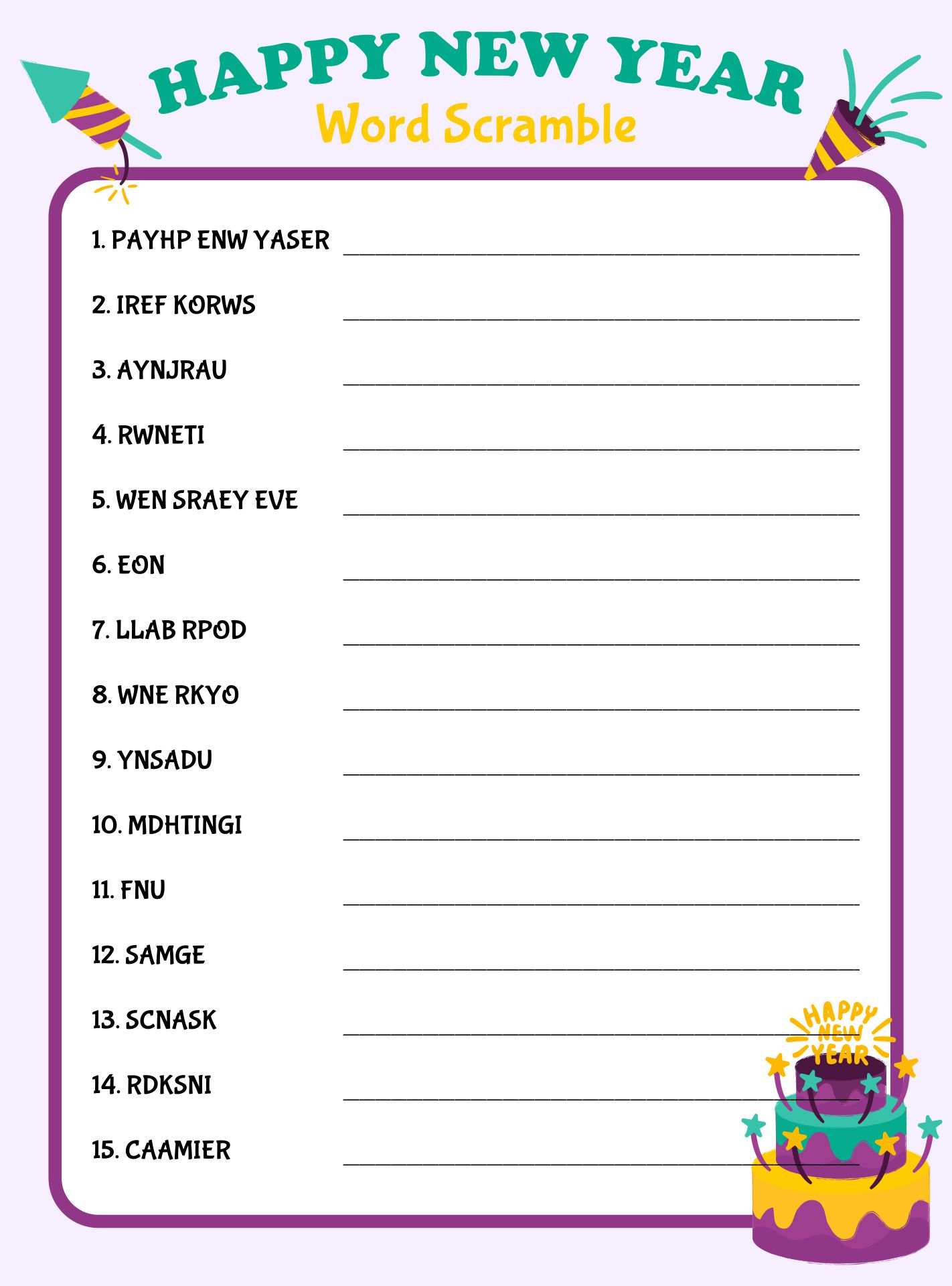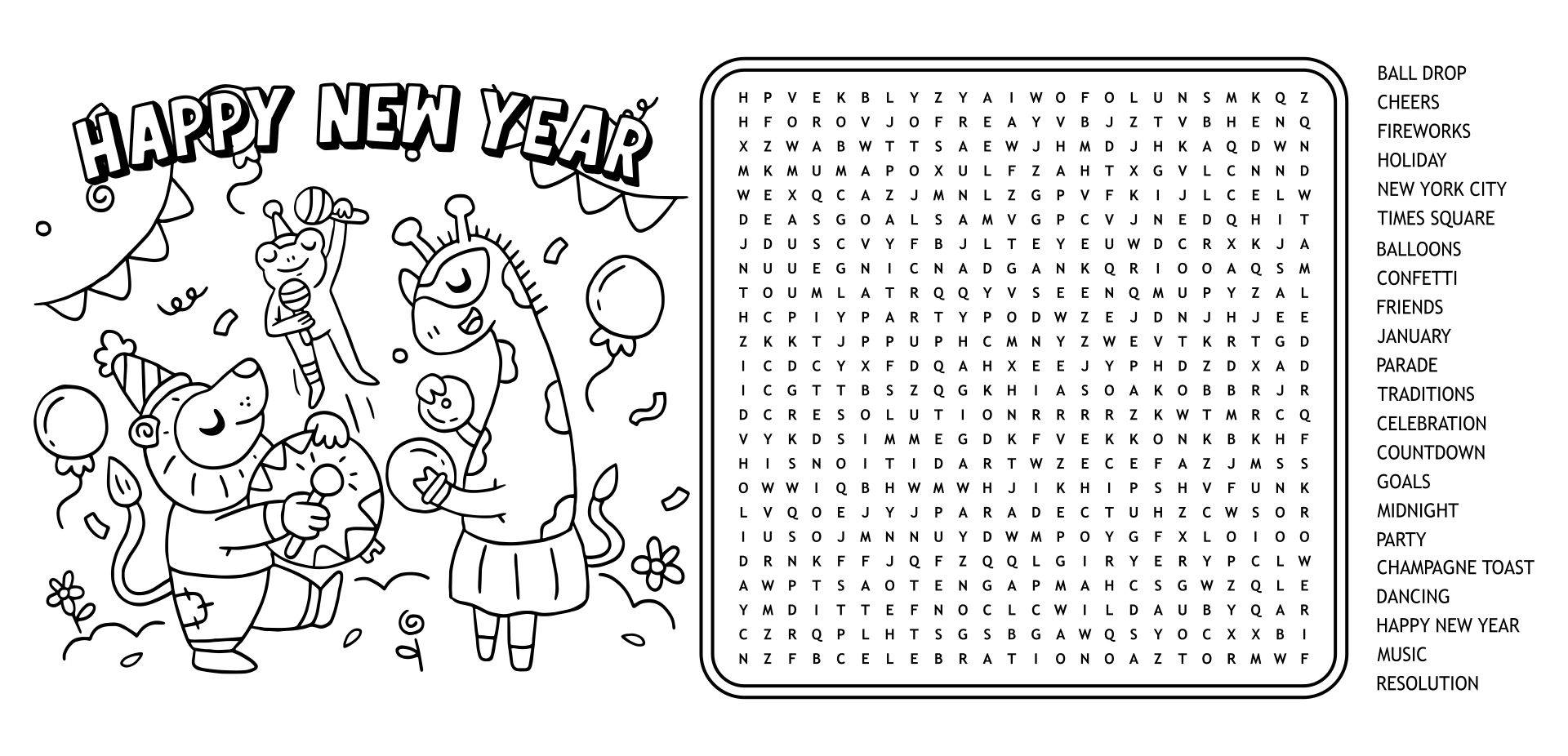 Who Can Play New Year Word Search Games?
Anybody can play new year word search games. Most importantly, this game is best played with students who are learning their second languages. The level of difficulty follows the students' ability. This game is also great to introduce to each other to what they usually do while doing the countdown. Most parents also play this word search game with the children to introduce vocabulary around the new year celebration. So, this game can be played for all ages on December 31 or in the new year.
Where Can We Play New Year Search Games?
If you are a student, especially a second language learner, then you will play this game in a language course or at school. You can also continue the game and play the game at your house with your parents and other cousins during the new year's break. There is also an online version of this game. This game is fun to play at a new year's party too. You can play anywhere you have a countdown celebration.
---
More printable images tagged with: