Preschool All About Me Worksheet Printable Activity is a creative and engaging tool designed for preschoolers to explore their personal identity and interests. This activity invites young learners to express themselves through drawings, coloring, and writing, catering perfectly to their developmental needs and curiosity.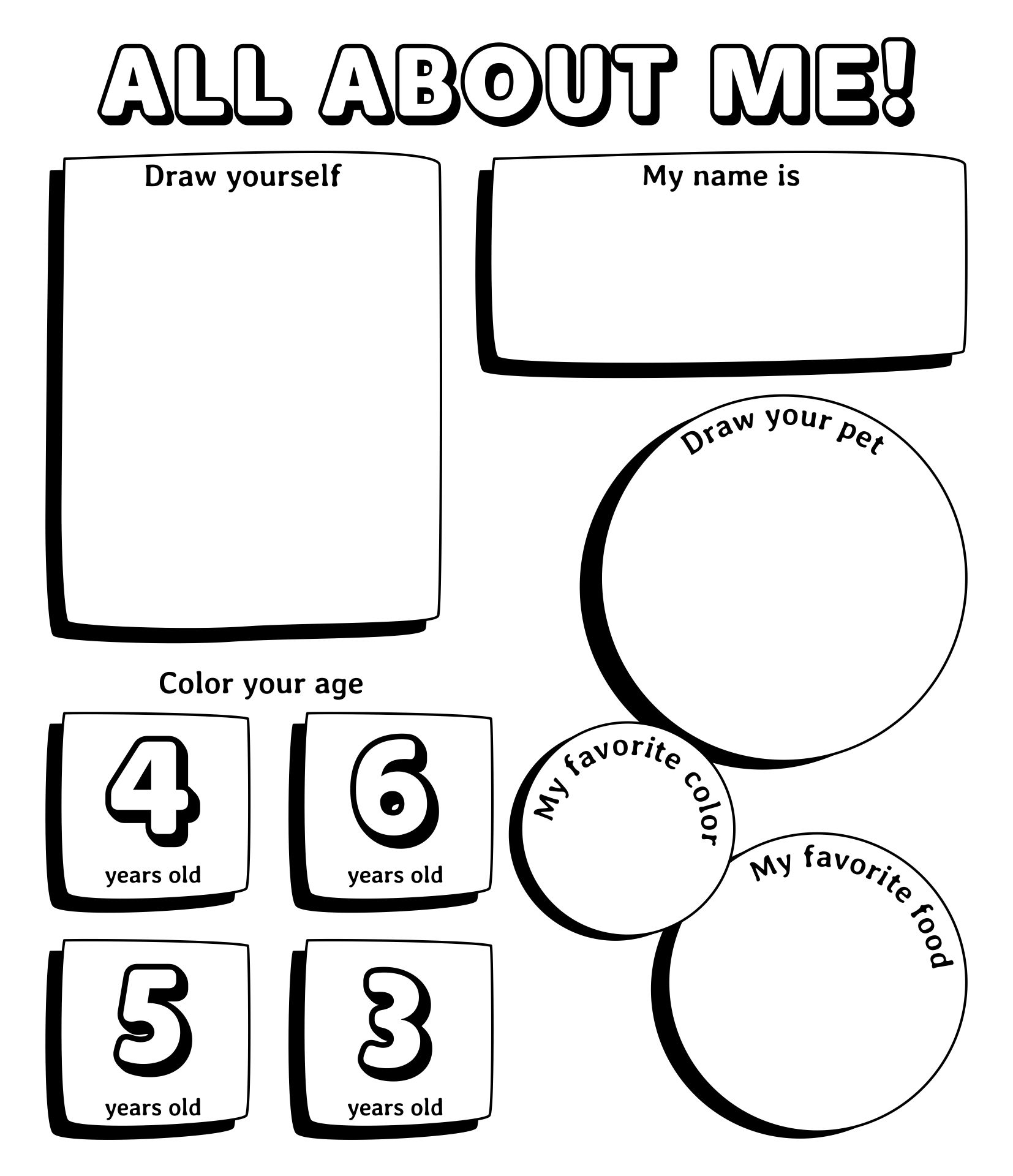 Why Should Children Understand Their Emotions and Feelings?
The ability to identify emotions and feelings is important for children. Emotions are a normal thing that is felt by all humans. Even though it is a natural thing that happens to humans, humans have free will to control those emotions and feelings. If humans can control this, humans have good social-emotional abilities.
Children also need to know the importance of understanding their emotions and feelings. That is one of the basic skills that need to be taught to children from an early age. The reason is, this is related to the emotional intelligence of children.
Emotional intelligence is the ability to understand your own emotions and the emotions of others. It is a combination of empathy and self-awareness. If children have good emotional intelligence, they will be able to interact with other people in a good way. Of course, it will have a positive impact on the children's future.
A study explains that humans who understand their feelings and behavior can be successful in their lives. They can resolve difficulties and establish healthy relationships with others. These benefits can also be obtained by children if they understand emotions and feelings.
Children often feel some emotions. Therefore, understanding feelings and emotions from an early age will help them to be able to express feelings in the right way. Parents also will not be stressed in raising children. So, you can try to explain those feelings to children.
How Do Children Understand Feelings and Emotions?
Actually, children have been able to understand their emotions and feelings since they were born. However, it still has to be developed with the help of parents. Children can learn to understand feelings and emotions through interactions with other people. Therefore, you and your family must be good role models for children because they will imitate whatever you do.
Parents should help children to understand their behavior and feelings. When they feel angry or sad, parents should explain to them the bad feelings and tell them how to deal with the feelings in a positive way.
One of the best ways is to use the Preschool All About Me Worksheet Printable activity. Those worksheets help children to understand various emotions and feelings such as sadness, anger, happiness, and others. By using these worksheets, children can learn to express those feelings to others.
What Things Tell Others Through All About Me Worksheets?
The Preschool All About Me Worksheet Printable activity provides information for parents, caregivers, teachers, and children's friends. Some of this information includes children's personal details, their favorite things, favorite foods, their favorite colors, books they read, favorite animals, and so on. In addition, these worksheets are also a tool for parents and teachers to understand the feelings and emotions that are being felt by children.
The reason is, preschoolers usually have difficulty expressing their feelings. For this reason, children can use the All About Me worksheets to explain those feelings and emotions to others. However, you must teach them how to use the worksheets properly.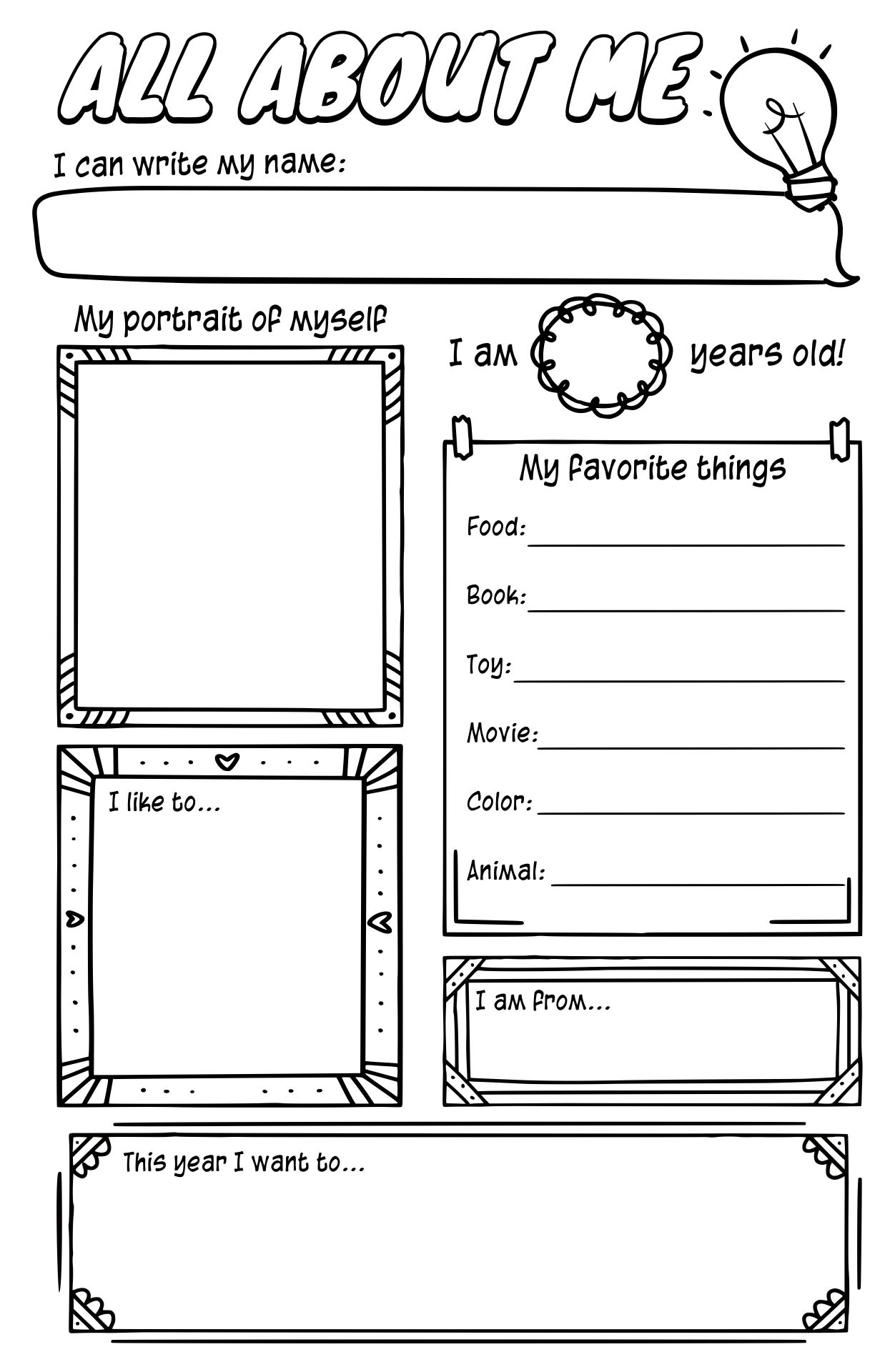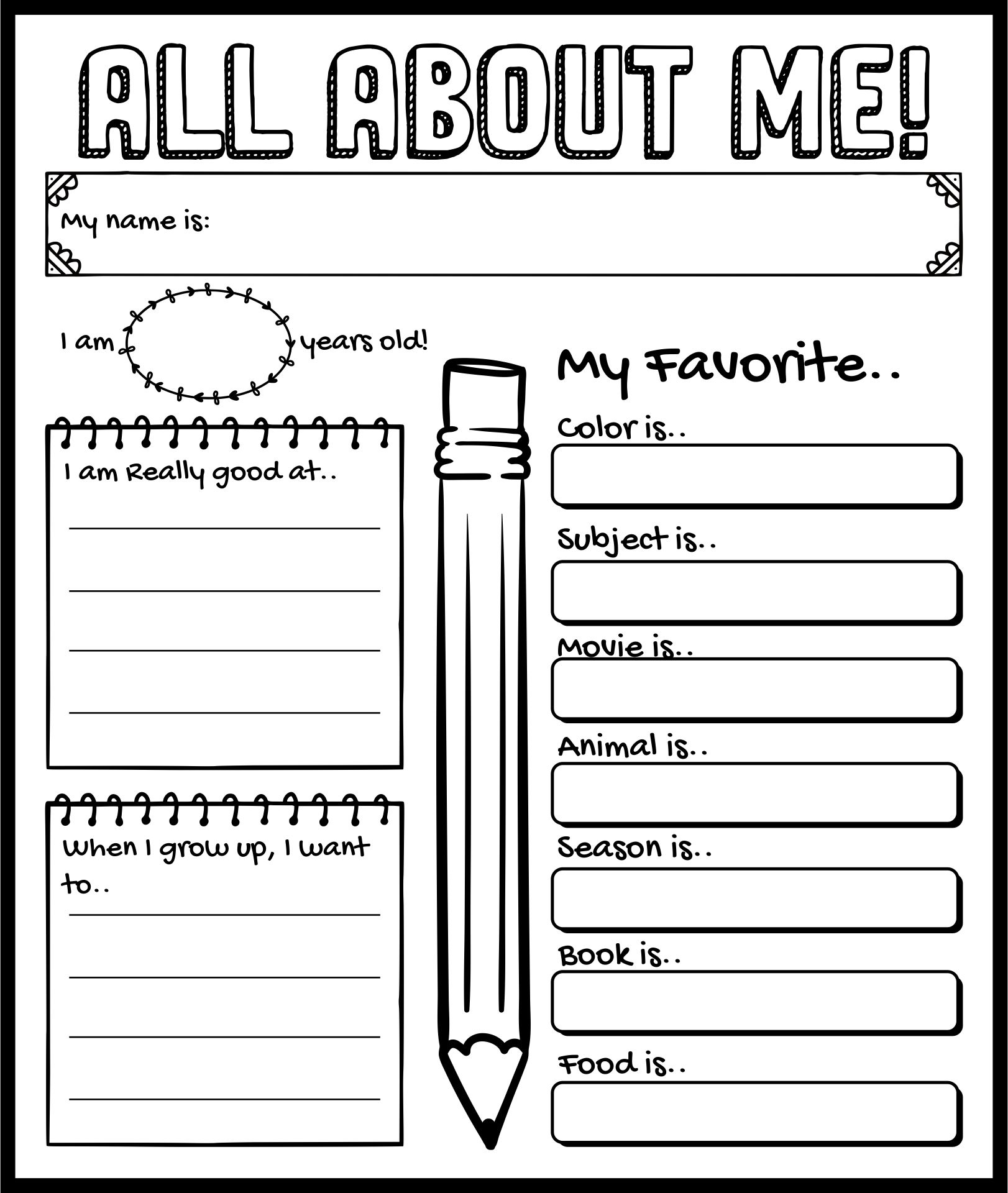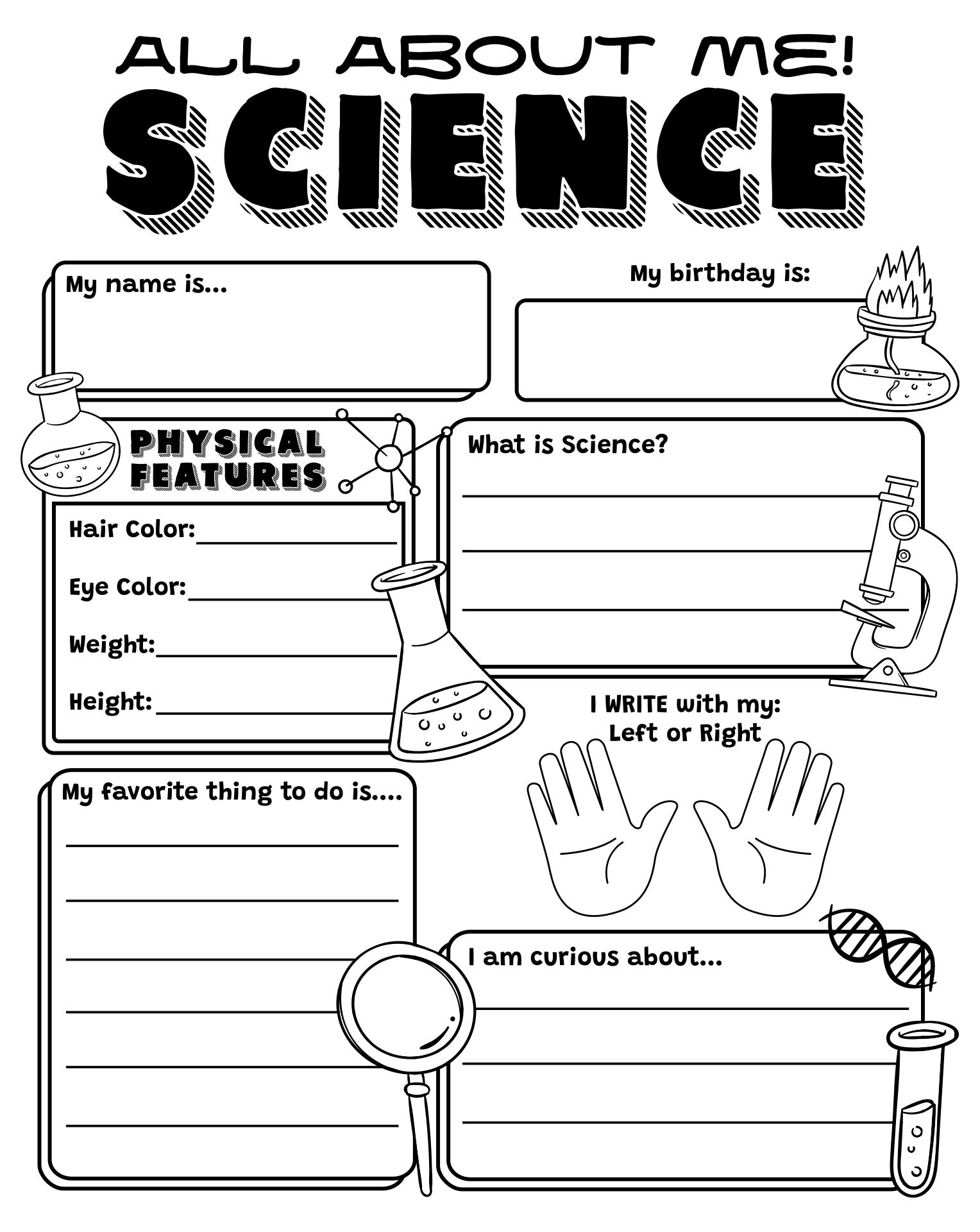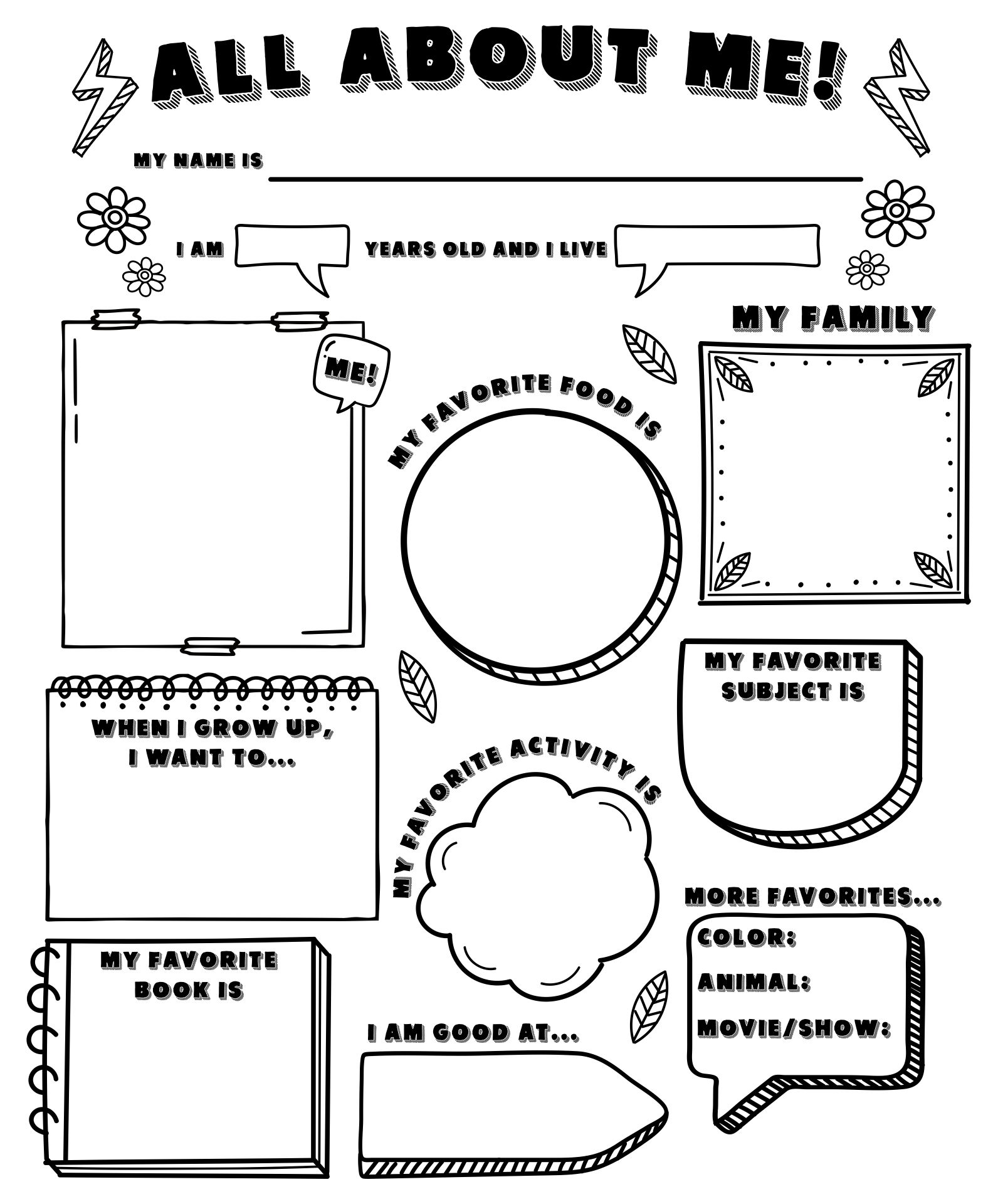 How to Respond to Kid's Feelings?
When your children feel negative feelings, you must be confused about how to respond to them. In fact, the role and response of parents is needed by children who experience bad feelings. Actually, the first thing you can do is to validate the emotions that children feel.
You can say a few sentences that show that you understand their feelings. An example would be "Mom/Dad understands how angry you are right now." Then, you can ask them questions like these: "Why are you angry like that?"
After they are willing to tell you, you must help them to understand those negative feelings. You must provide solutions to help children neutralize negative feelings. So, you have to show empathy for them. You have to provide a "safe space" for them so they are comfortable showing their true feelings.
It will make children feel cared for by their parents. In this way, it will be easy for children to tell you all the feelings and emotions they are feeling. If they experience those negative feelings again, they won't do bad things, but they will explain it to you.
Most parents have difficulty showing empathy for children. In fact, children who behave badly are feeling negative feelings that they cannot share. For this reason, parents must teach children to share those feelings with people closest to them.
If your child is angry, you shouldn't be angry because it will make the situation worse. If you are patient and listen to your children, you can help them understand the reasons behind those negative feelings. In that way, children can understand that behavior is a bad thing to do. Children will prefer to do positive things to deal with those feelings.
If you accept children's emotions, you are helping them to be kind and positive people. That means you help them to have a good future.
---
Article written by Ella James, last updated on Aug 09, 2023 and edited by Printablee Team.
More printable images tagged with: