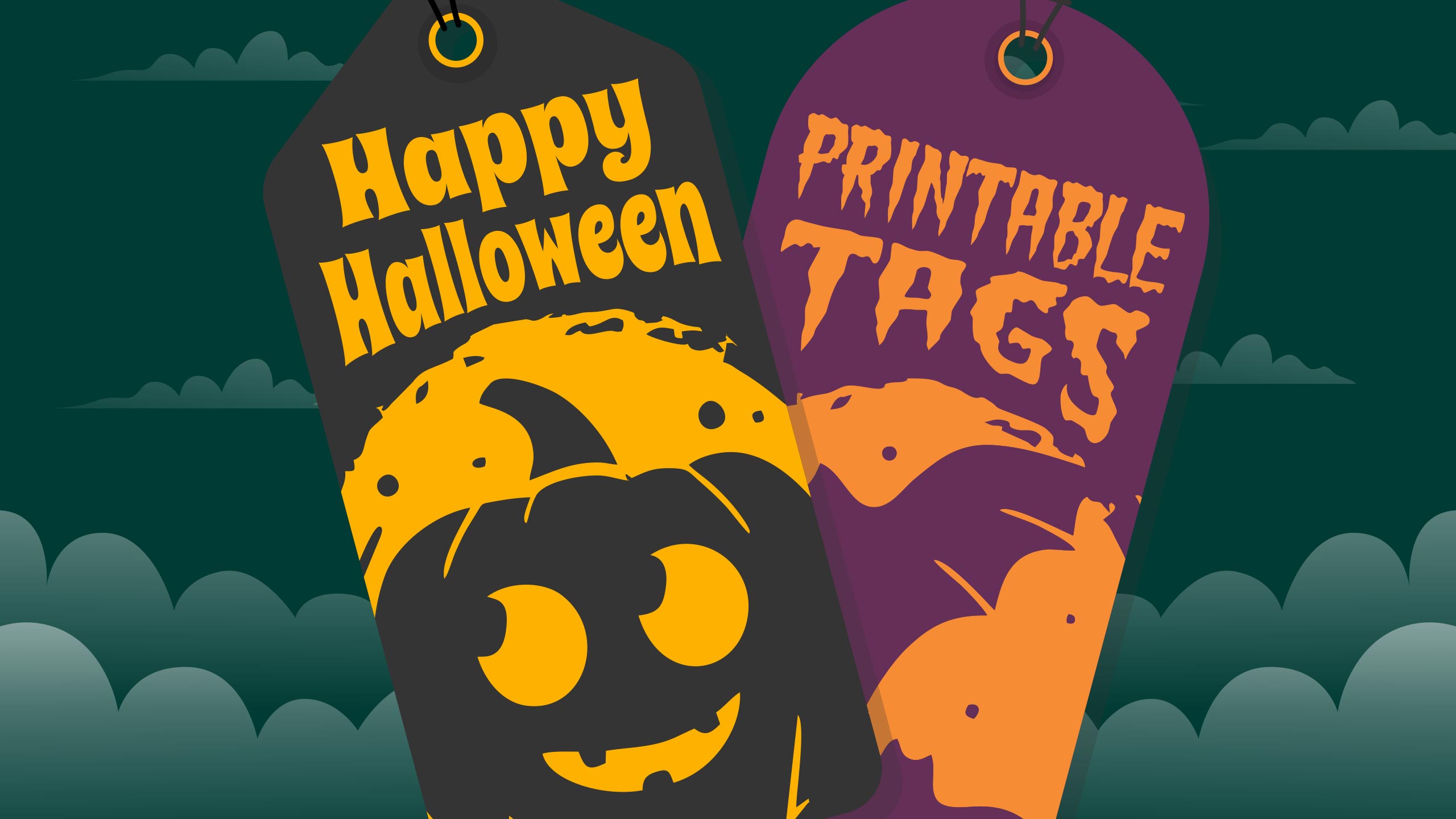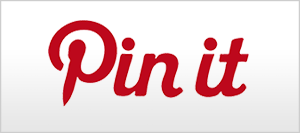 Happy Halloween Printable Tags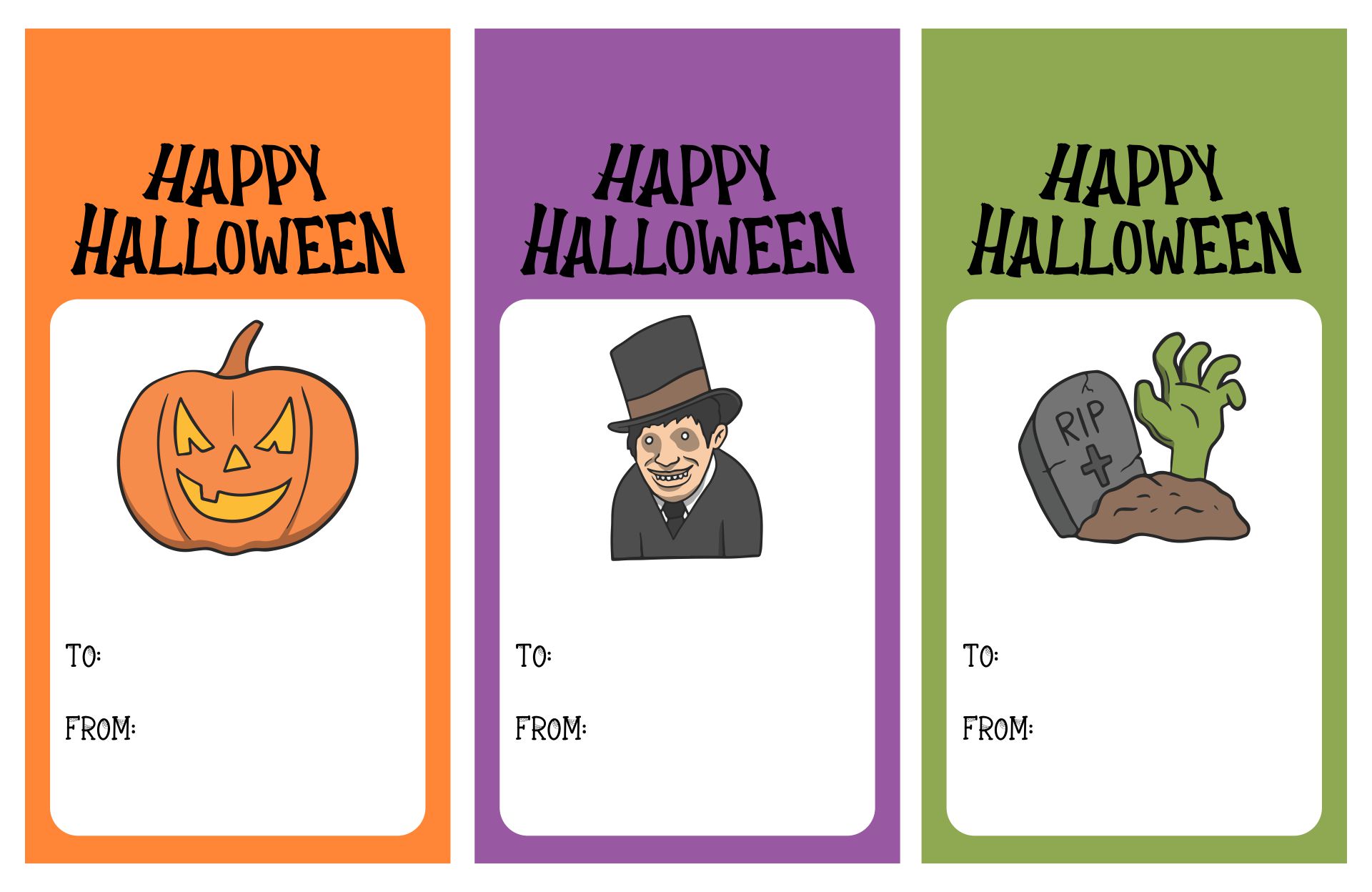 How do you make a tag?
Gift tags are usually used for many occasions, including happy Halloween. Happy Halloween gift tags might be a good idea to spice up your Halloween gifts, and it could definitely make your Halloween gift easier to remember.
The first step, open a digital editing website and put the size of your happy Halloween tags. Since you custom it yourself, you can make it as big as you wanted your Halloween tags would be. You can also make your Halloween tags as any spooky shape.
Step two, insert your Halloween related graphic images and arrange it like you want them to be. And then, put a happy Halloween text and some add-ons to make it more memorable. If you want, you can also color your tags before you continue to the next step.
Step three, now you can print your Halloween tags using any paper. People are usually making them with cardstock, but you can use the regular paper either. Follow your printer's instructions to make your Halloween tags' color being more popped out.
In the last step, you can trim the excess paper and make a little circle hole anywhere you want, then put a ribbon to complete your Halloween tags. And your Halloween tags are ready to use!
How do I create tags in MS. Word?
Using Microsoft words might be a good idea for you to make your Halloween gift tags easier. First, you have to open a blank document in Microsoft Word (use version 2010 or later for better results) and add a page border. Then, draw gift tags using the shapes option in the insert tab. Now, you can add your Halloween related images and put some happy Halloween text on top of it. The last step is to print and cut those Halloween gift tags, and attach them to your gifts!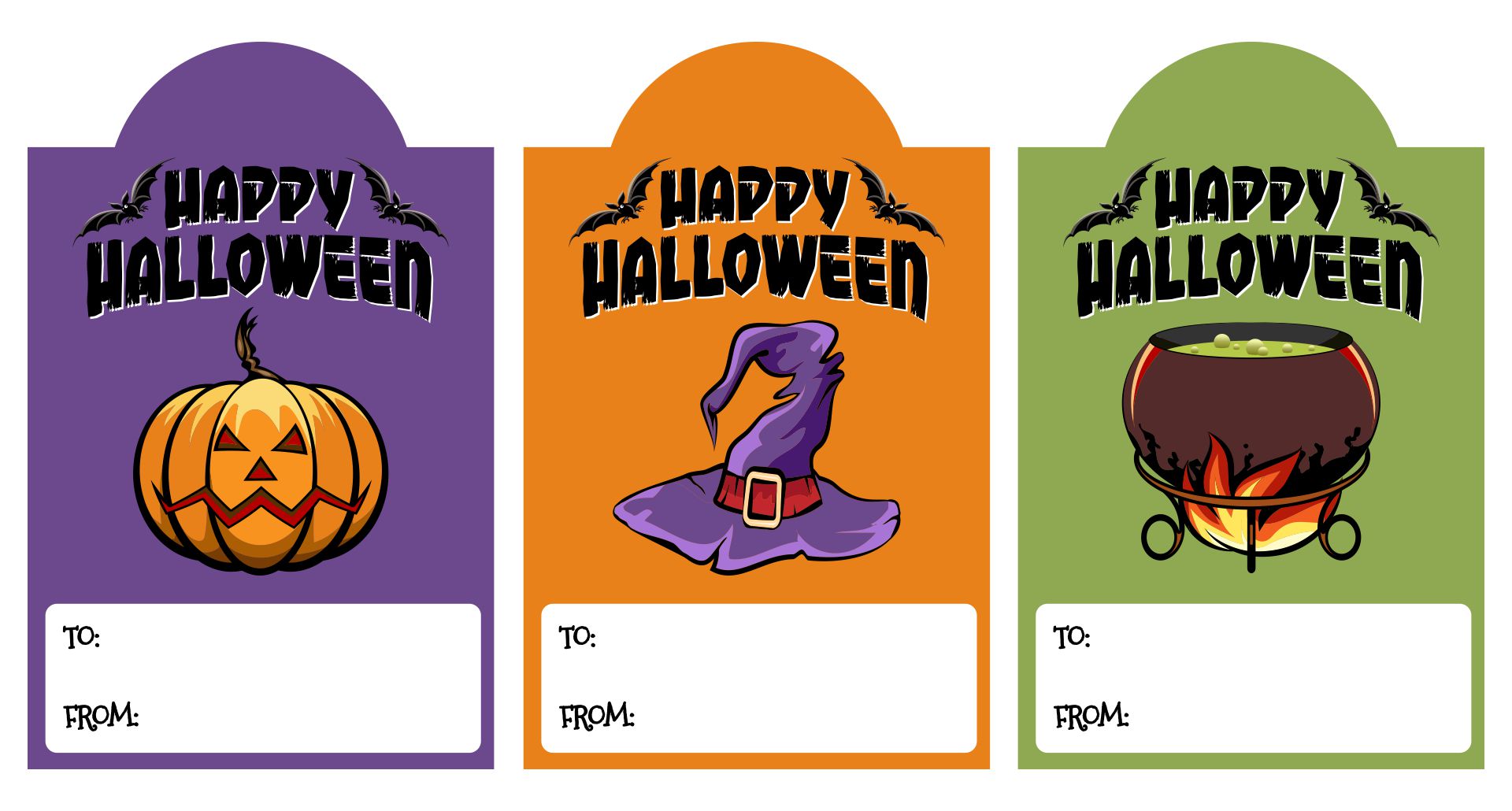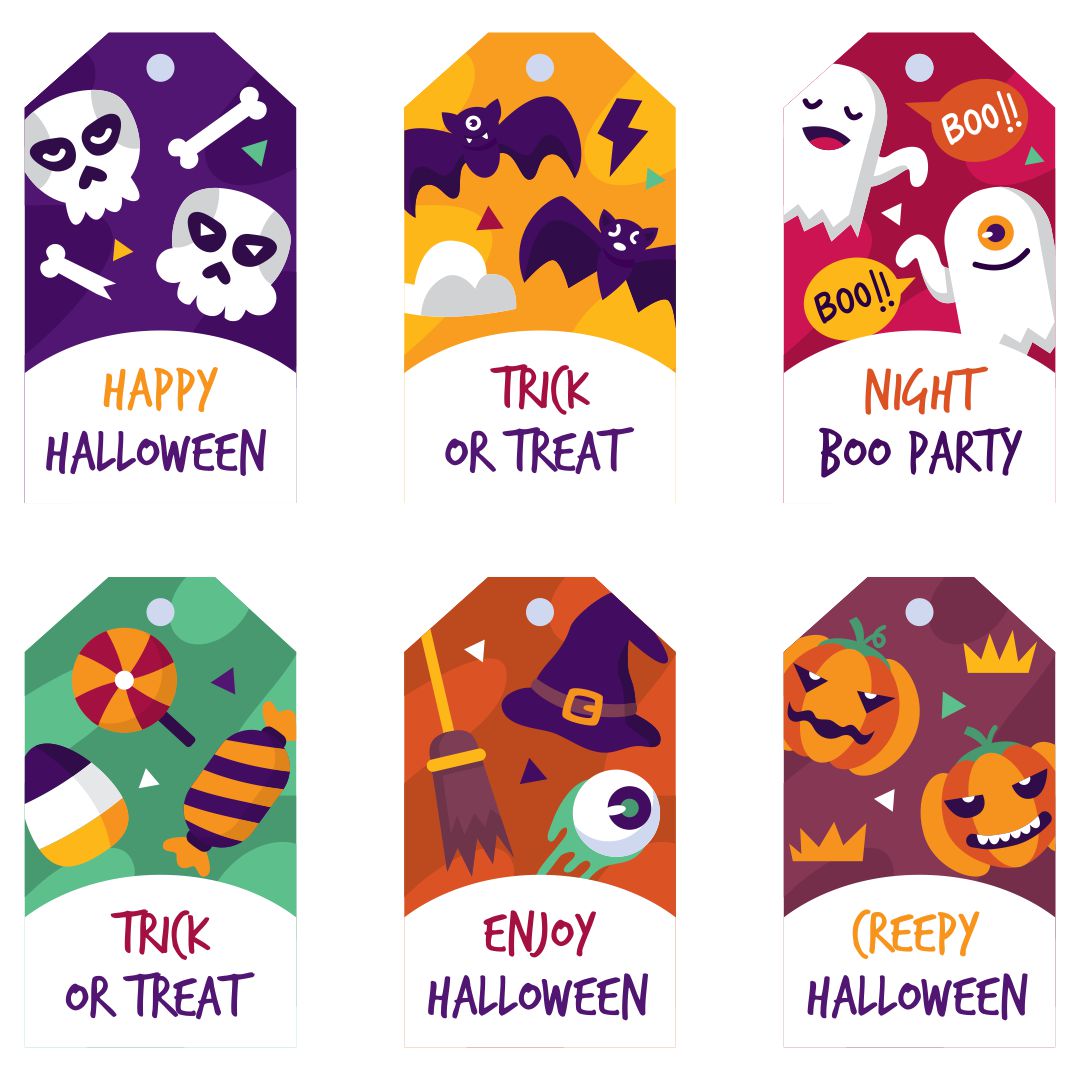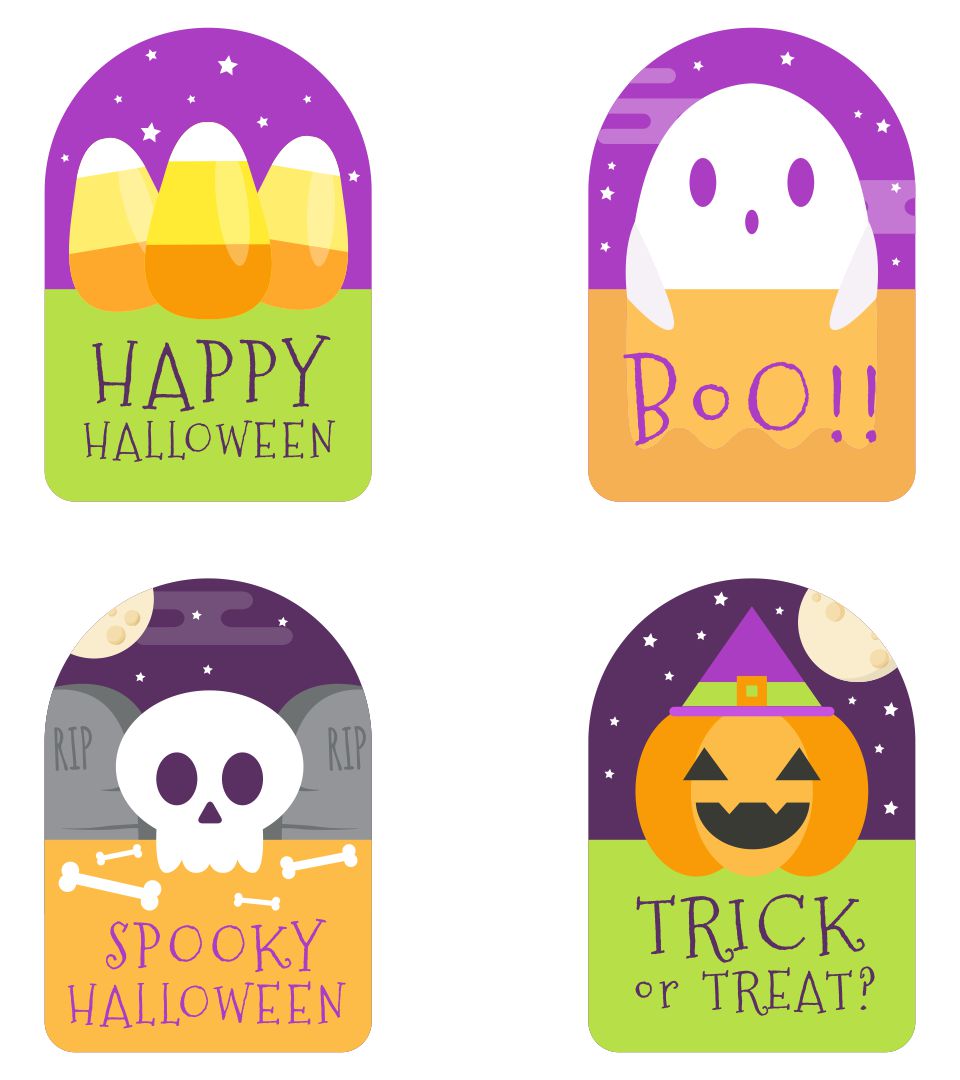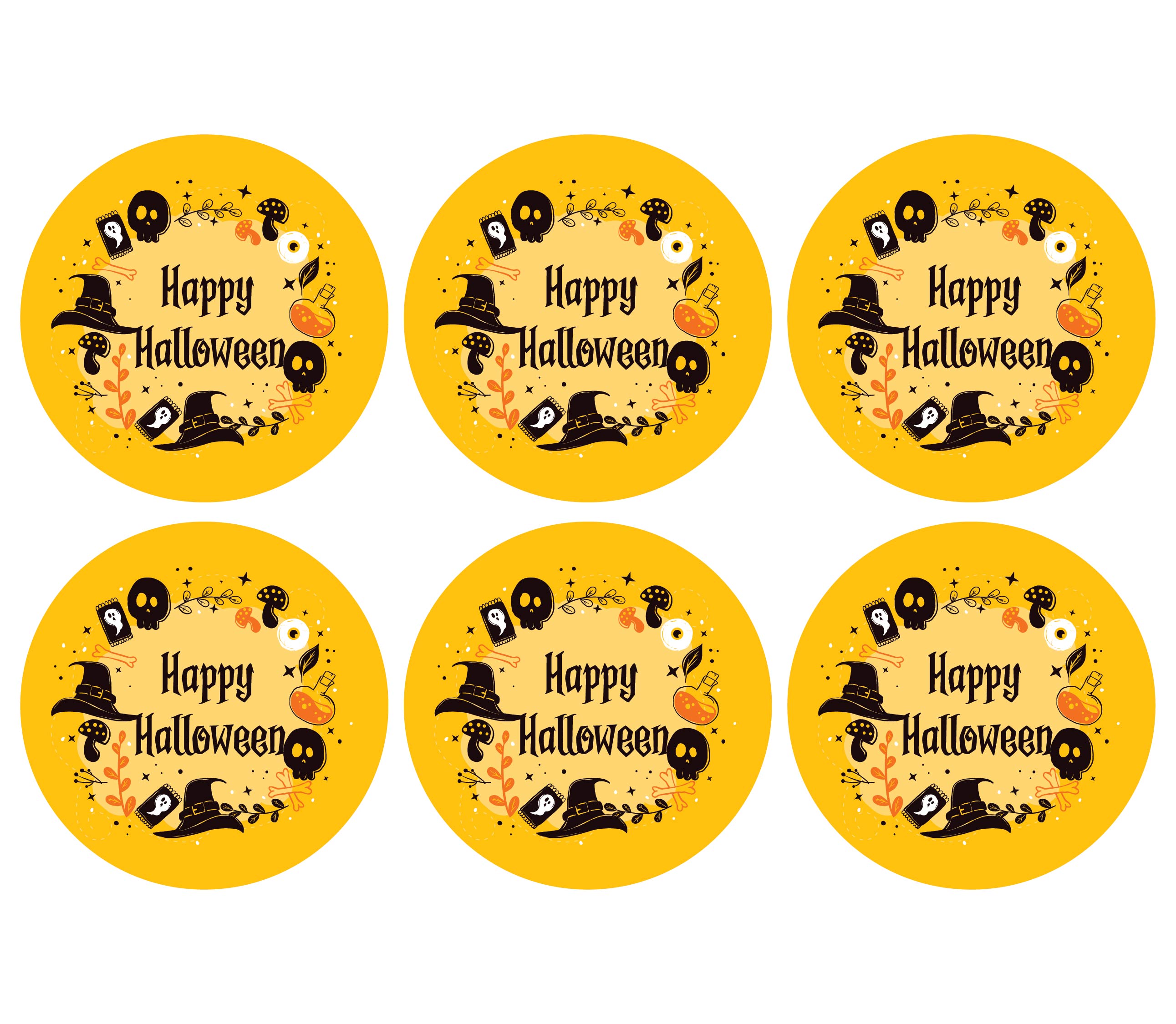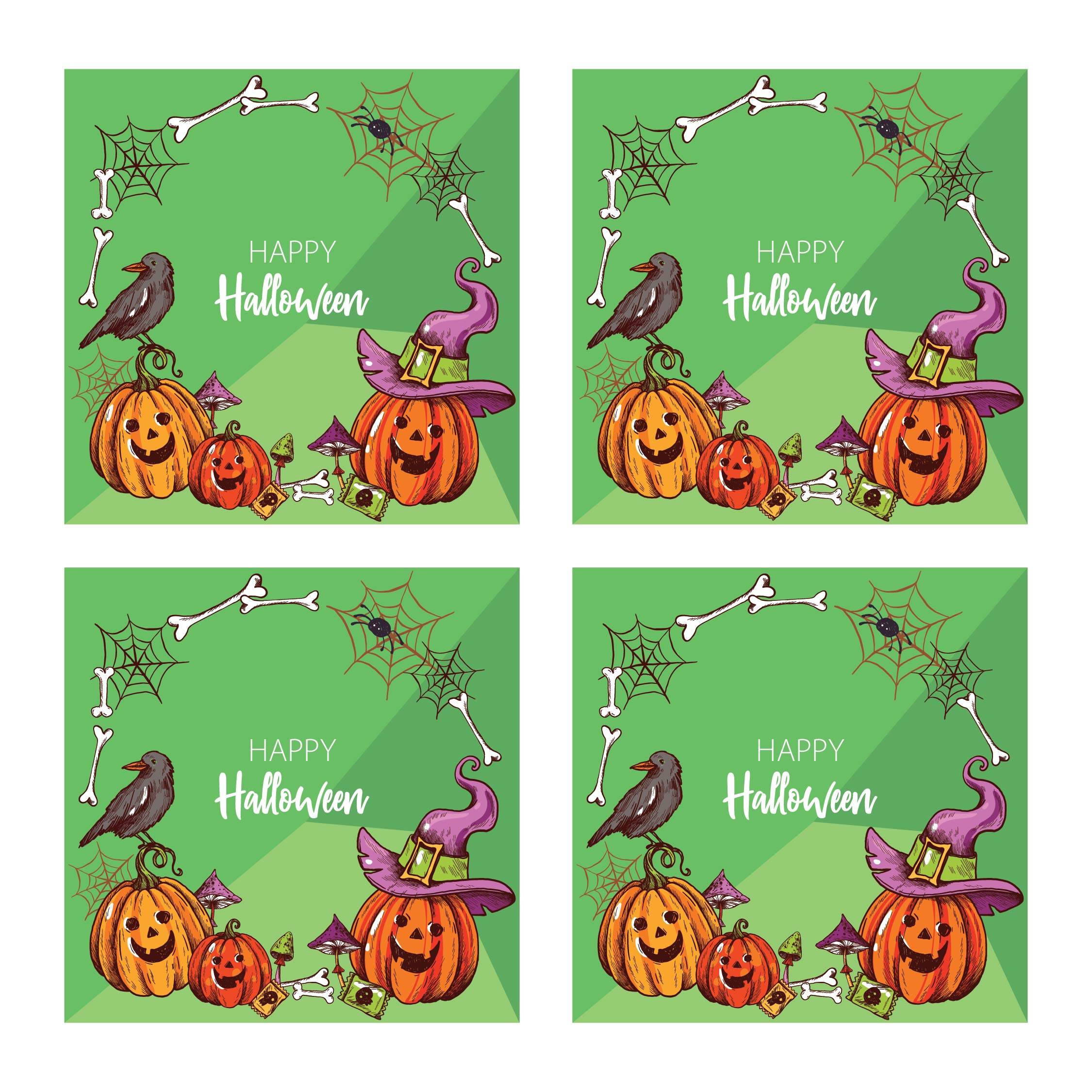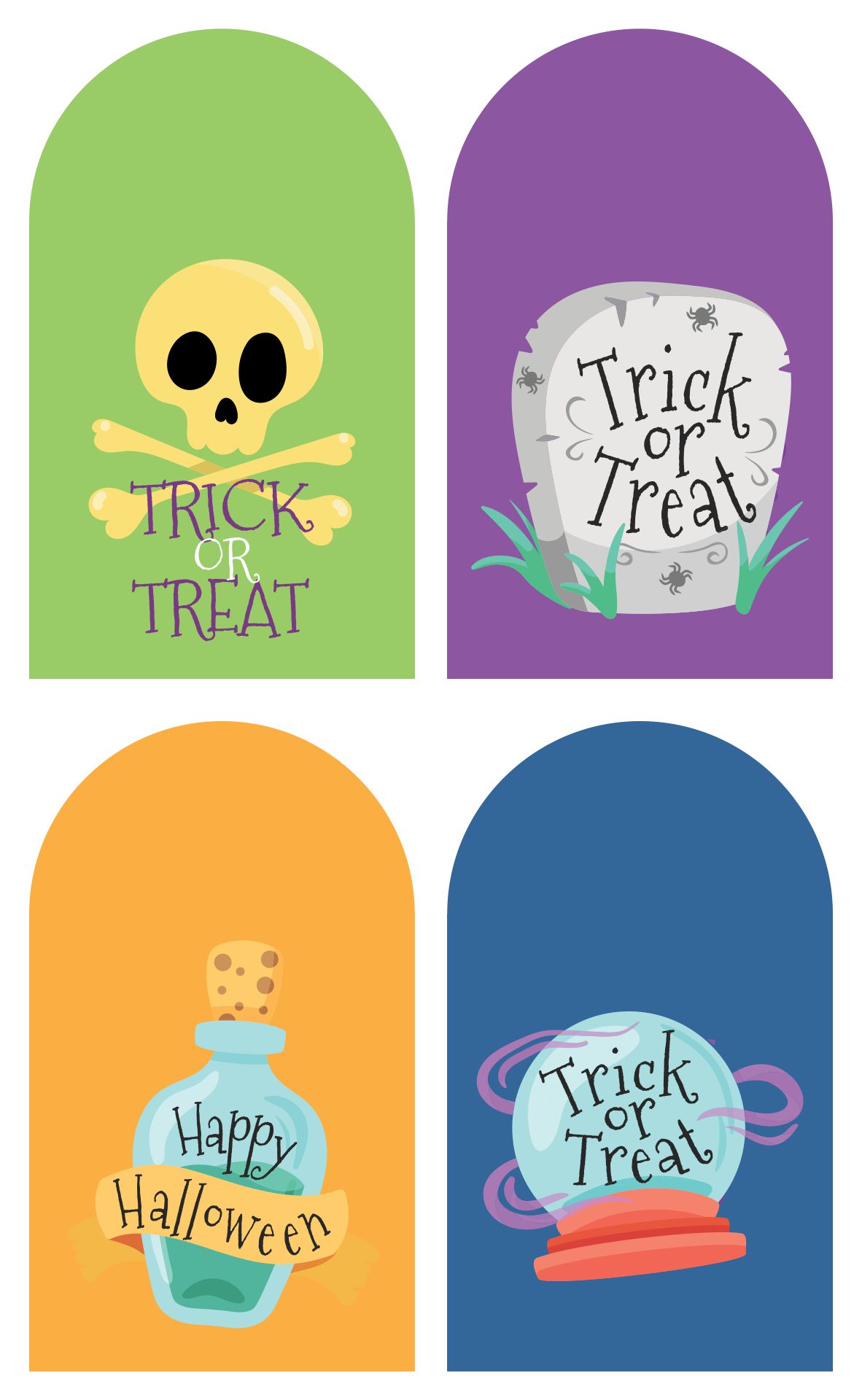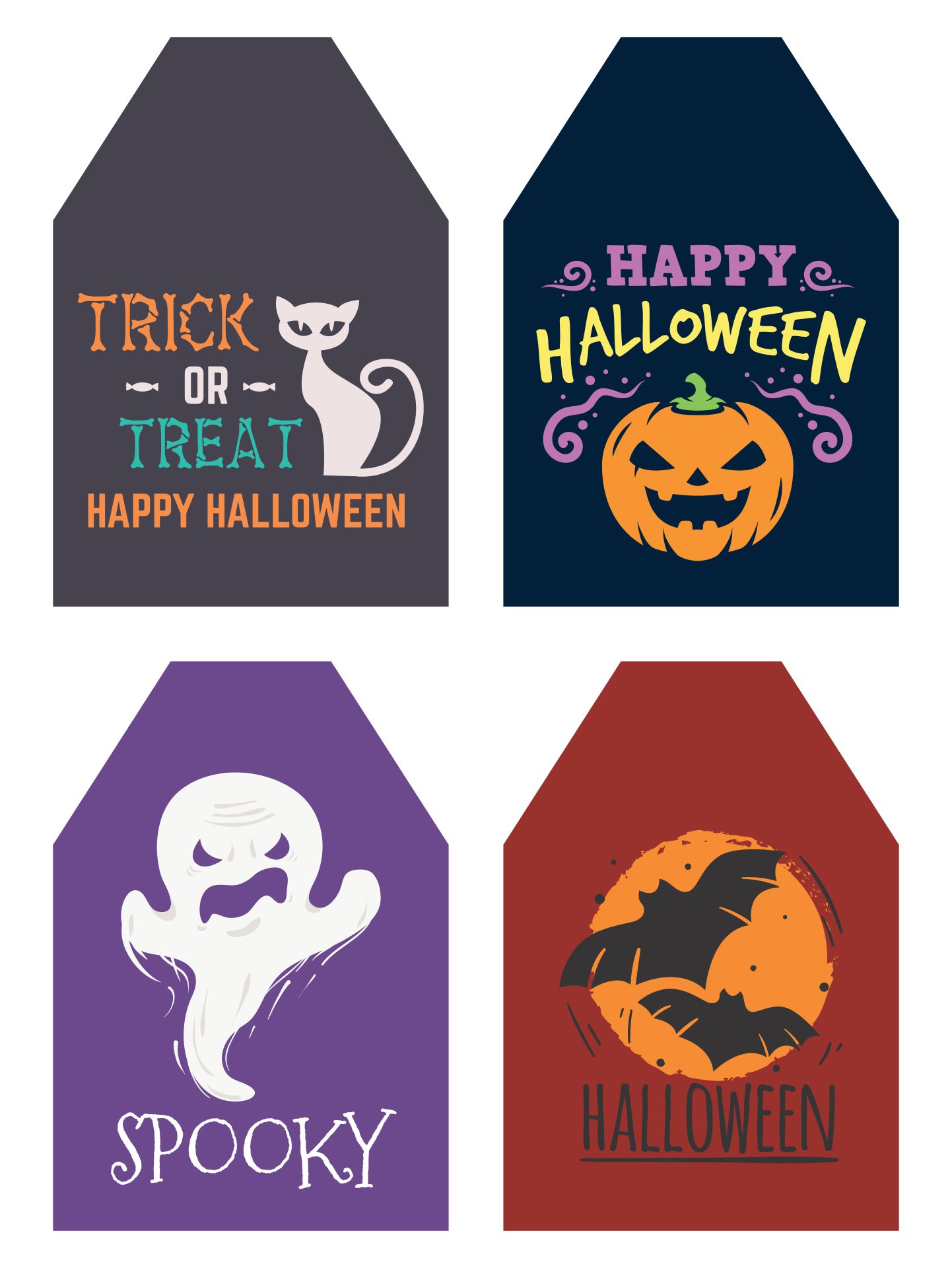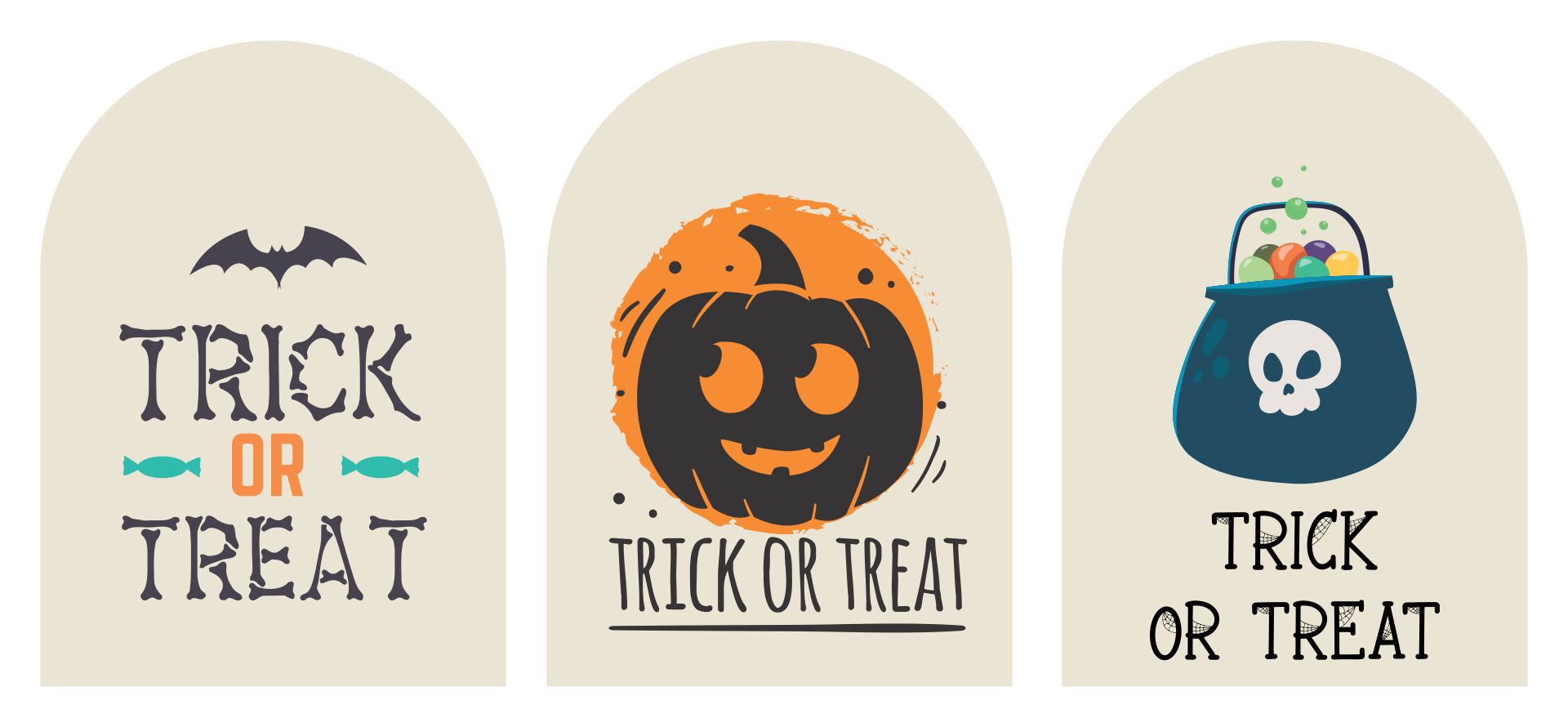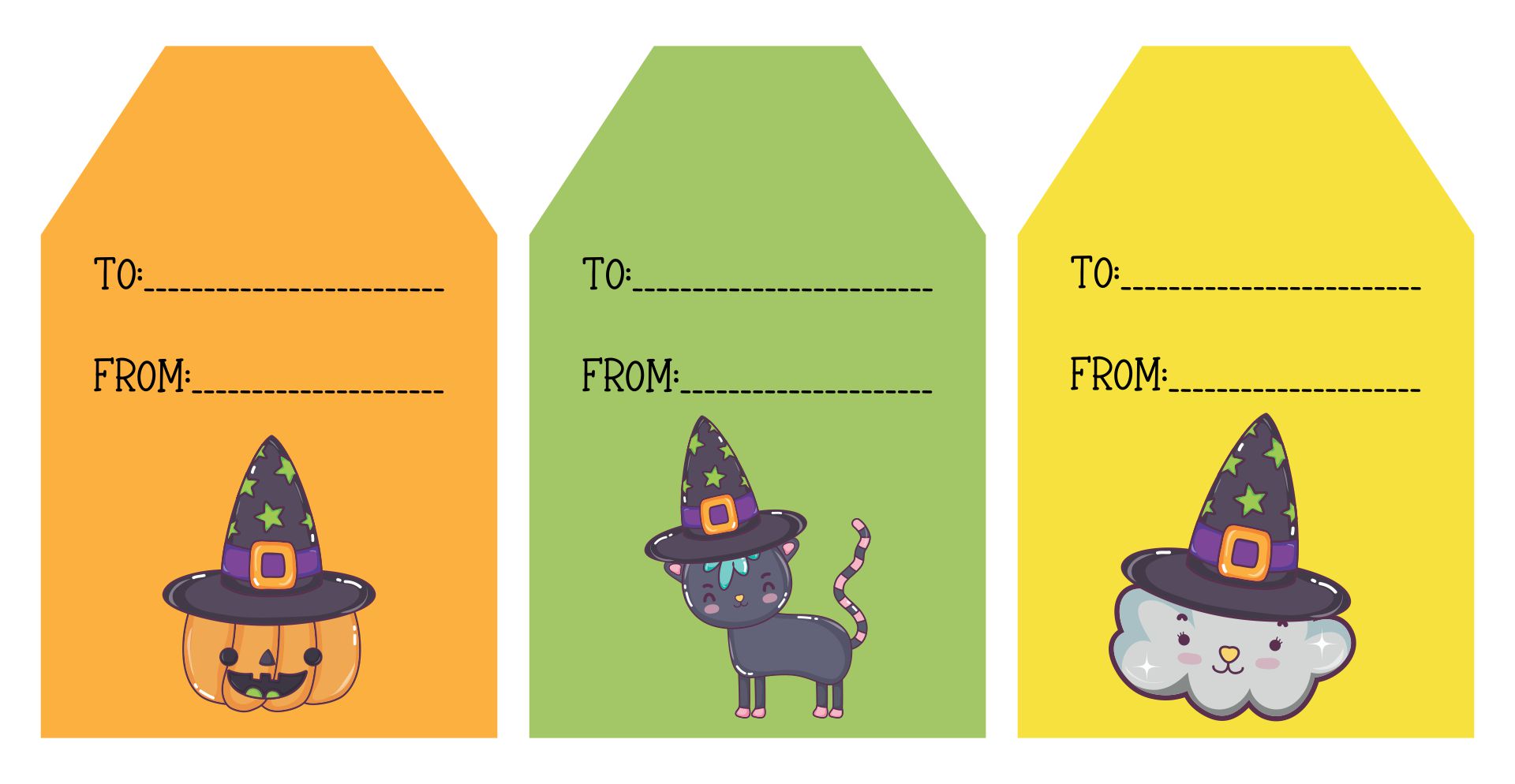 What should I write on a gift tag?
There are many words play that you can do to make your Halloween gift tags interesting and memorable. But I have some word combination recommendations that you could definitely use.
Beast wishes.
Have a spooktacular Halloween!
Have a frightfully fun Halloween!
Happy Halloween, ghoul friend.
Keep it creepy!
Fangs for being my friend.
Happy Halloween. Remember, don't let the bad bats bite you!
Happy Halloween to my beastie.
From my tomb to yours (add a signature below this).