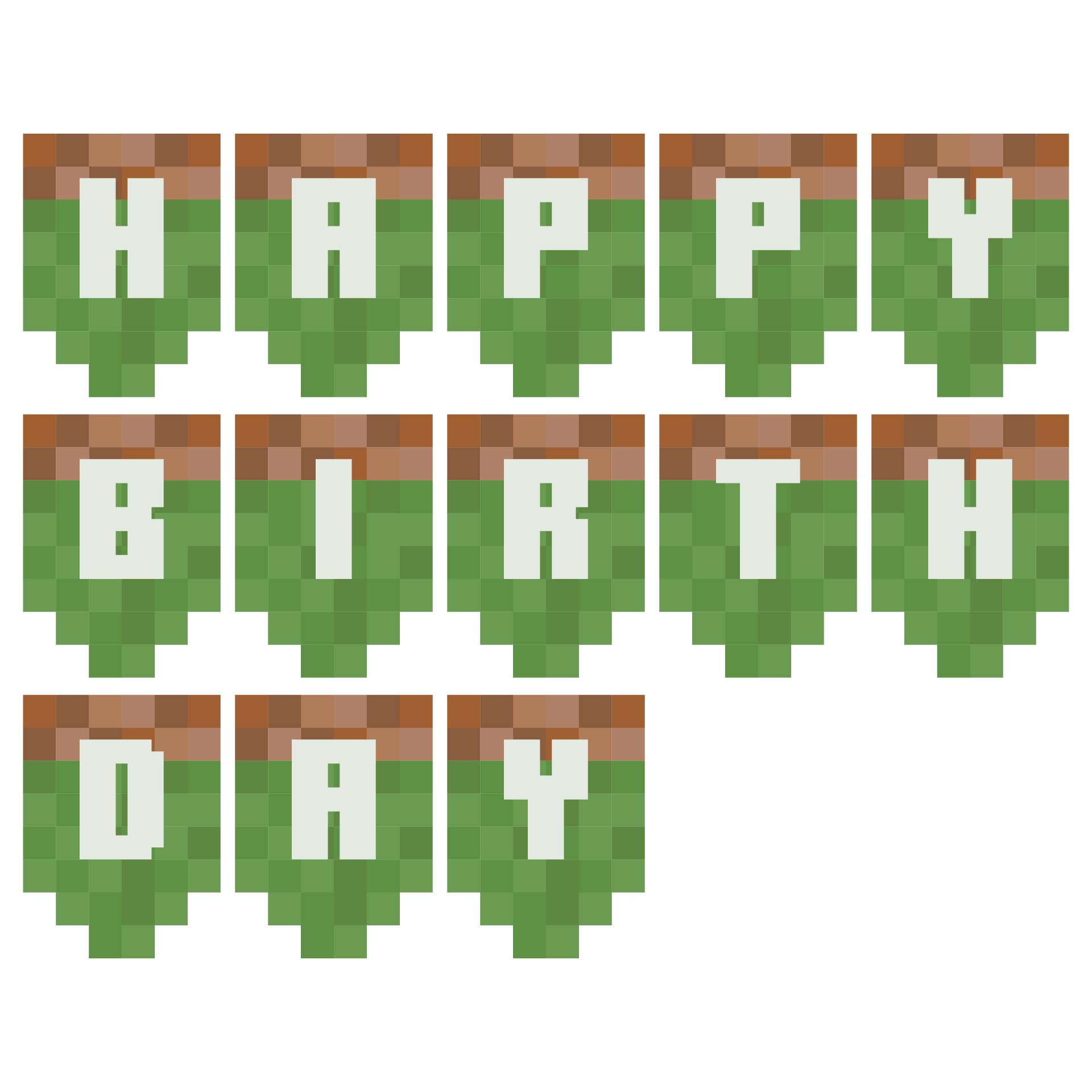 What are the characteristics of Minecraft fonts?
These letters are taken from the game Minecraft. It is a game that is created by Markus Persson, a Swedish game developer. Inside this game, players are allowed to construct different blocks to make 3D shapes. It gives creative freedom to the players. Furthermore, this word style is made by MadPixel Designs. There are several characteristics of these fonts. They are the texture, the shape, and the color. First of all, we can see the texture of the words. Usually, the shades are pixelated creating pictures that resemble roadblocks. Some of them look like concrete walls with cracks and all. Secondly, it is about the shape. It has a quite thick width and is extremely bold. The edges are similar to that of a lego. It has nooks and crannies. The last one is the color. Surprisingly, it has a variety of hues. It ranges from simple colors such as black or white to a more complicated one such as the color of cement or a jungle with brown and green.
How do we make cards with game letters?
Some of you might have a habit of sending cards. It can be for Valentine's Day, a new year or you just want to send cards to congratulate someone. They might achieve something, have a baby, a new house, a new job, and many more. If you and your loved one share the same hobby of gaming, choosing a Minecraft theme is a recommended move. You can show that you understand each other's interests. There are several steps that need to be undergone. First of all, prepare the materials. They are a paperboard, small printouts of Minecraft fonts and characters such as Steve or Enderman, coloring pens, a glue stick, a marker, glitters, and scissors. Secondly, start making the card. Cut the fonts and characters around the edges. Set them aside. Fold the paperboard in half, pick one page as the cover. Draw a frame with a marker on the cover. Glue the characters on the cover, precisely to the center of the page. Open the card and use the left side for the big words. It can say 'happy Valentine' or 'congratulation' and so on. Glue them accordingly. Add glitters to the words. Then use the other page for a detailed wish or expression. Write with coloring pens. Your own fun and the creative card are ready to be sent.
How do we create an alphabet banner with Minecraft letters for your party?
Children, teenagers even adults like to play games. Most of them are boys. If you plan to hold a modern and jovial-themed party, use Minecraft style. A banner is a brave choice since it is the most noticeable thing in a room. There are several procedures to be followed. The materials are big Minecraft letter printables, preferably with jungle colors to add brightness, a string, green ribbons, a big needle, and scissors. First of all, print the word templates on Art Carton or Ivory papers. Cut around the edges and trim it carefully so you get a neat result. Put the words on a string by making double holes on top of it. Tie the green ribbons in between the letters. Drape the finished and arranged phrases across the wall.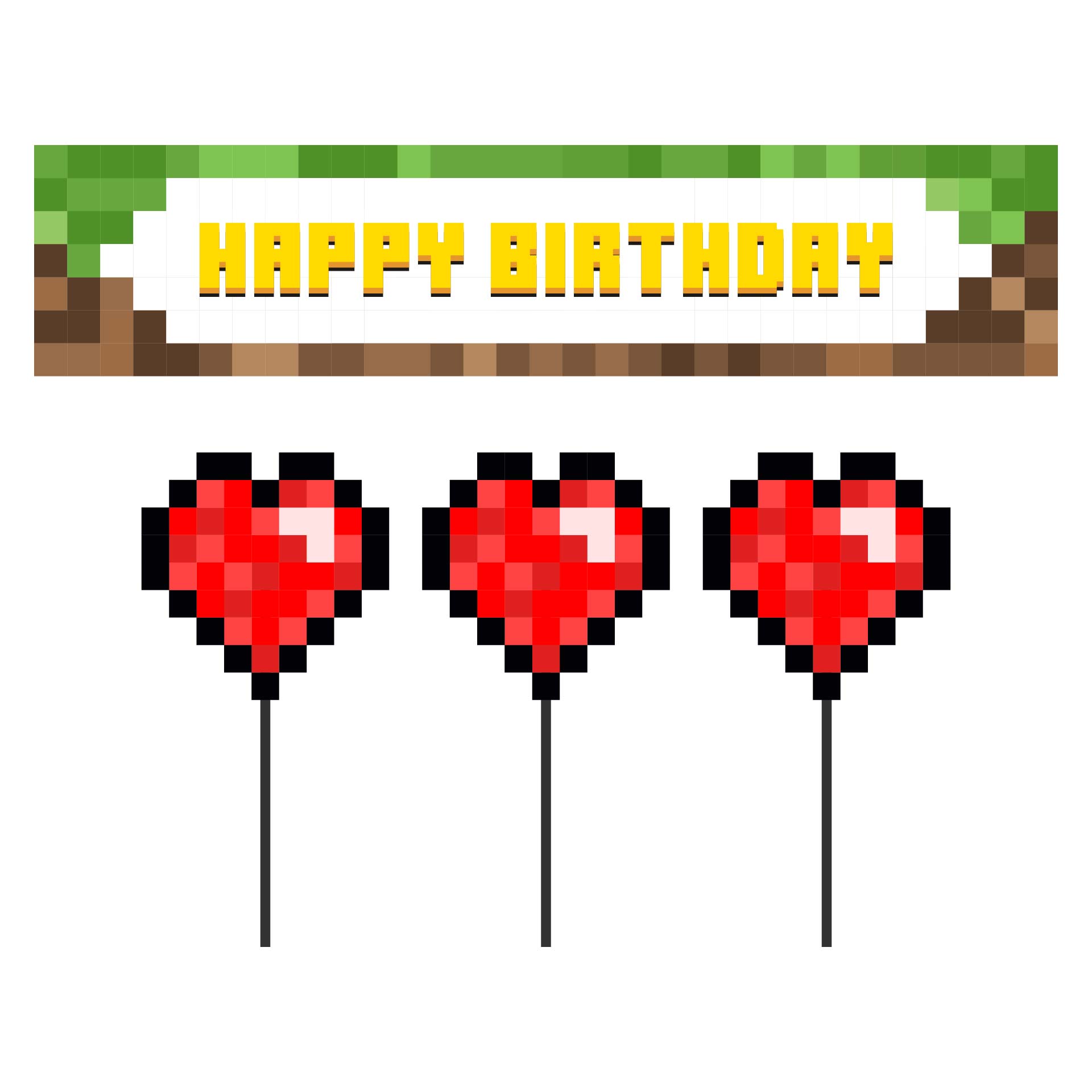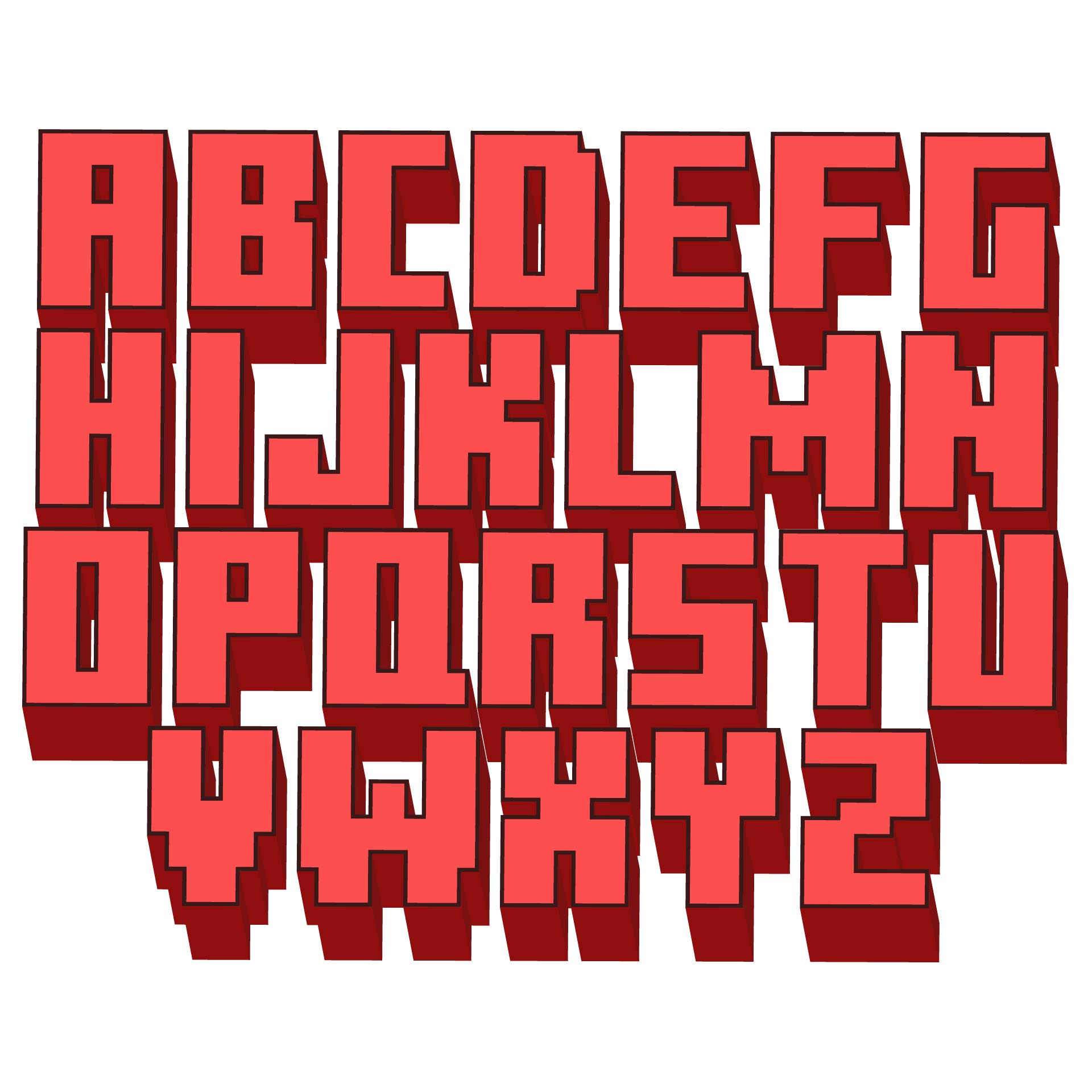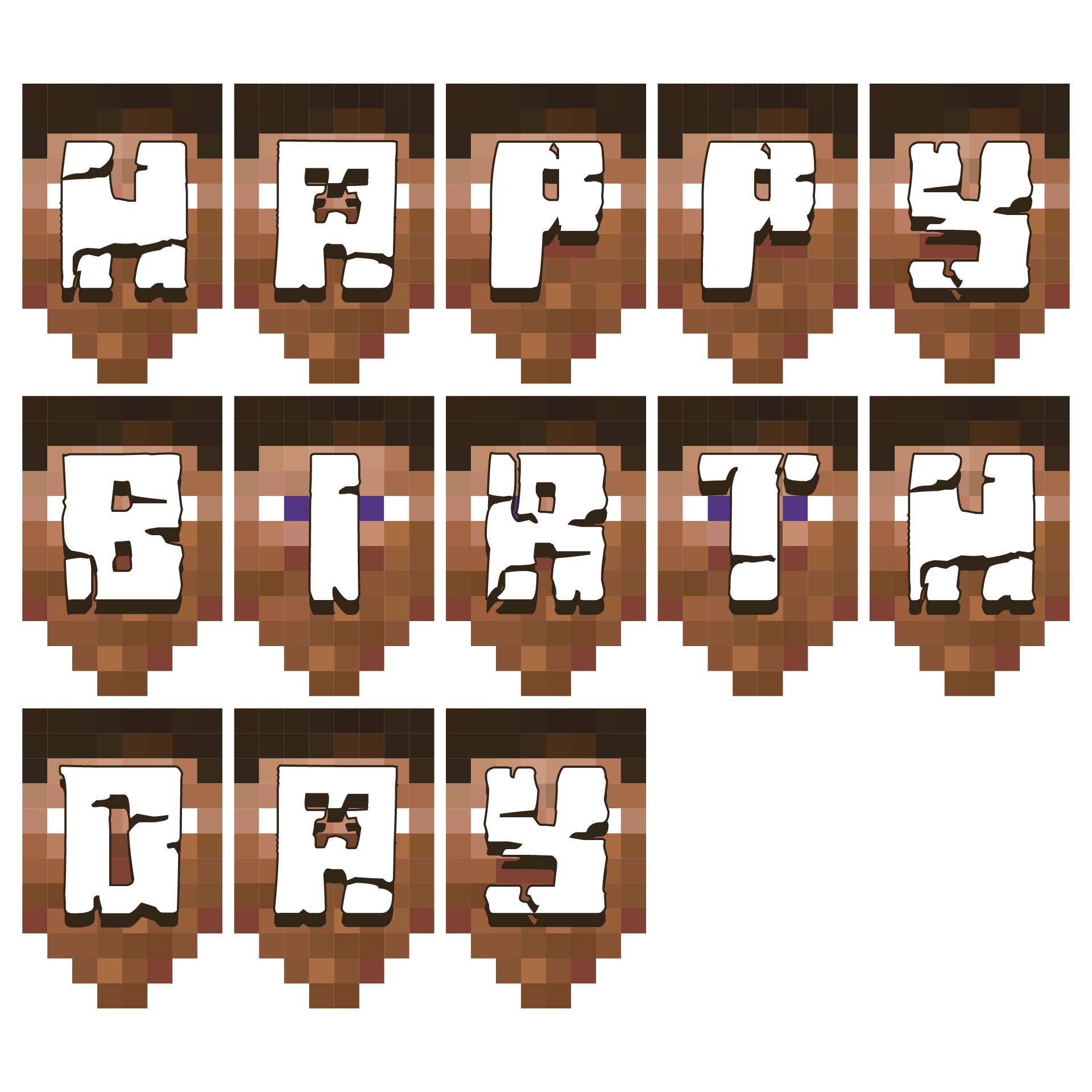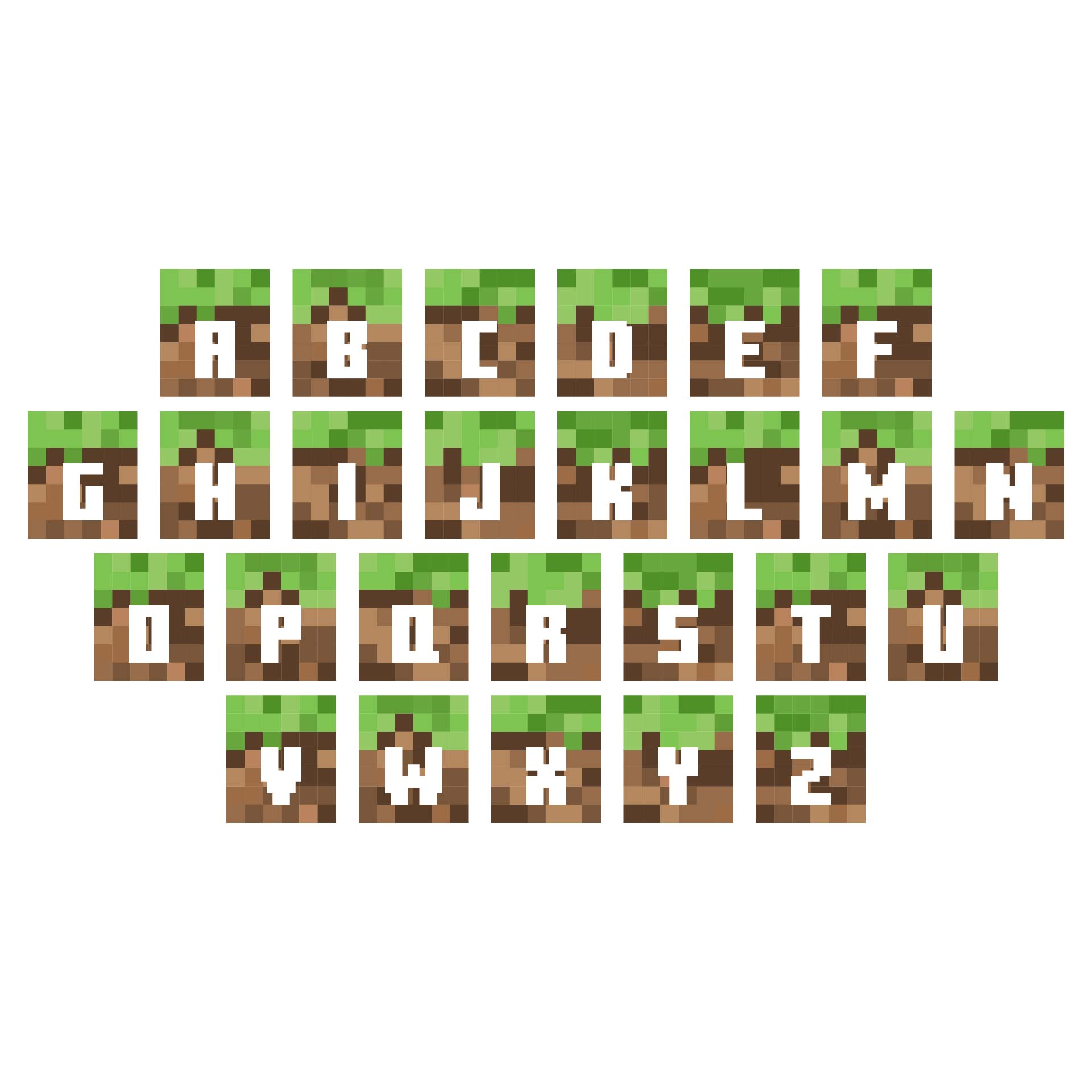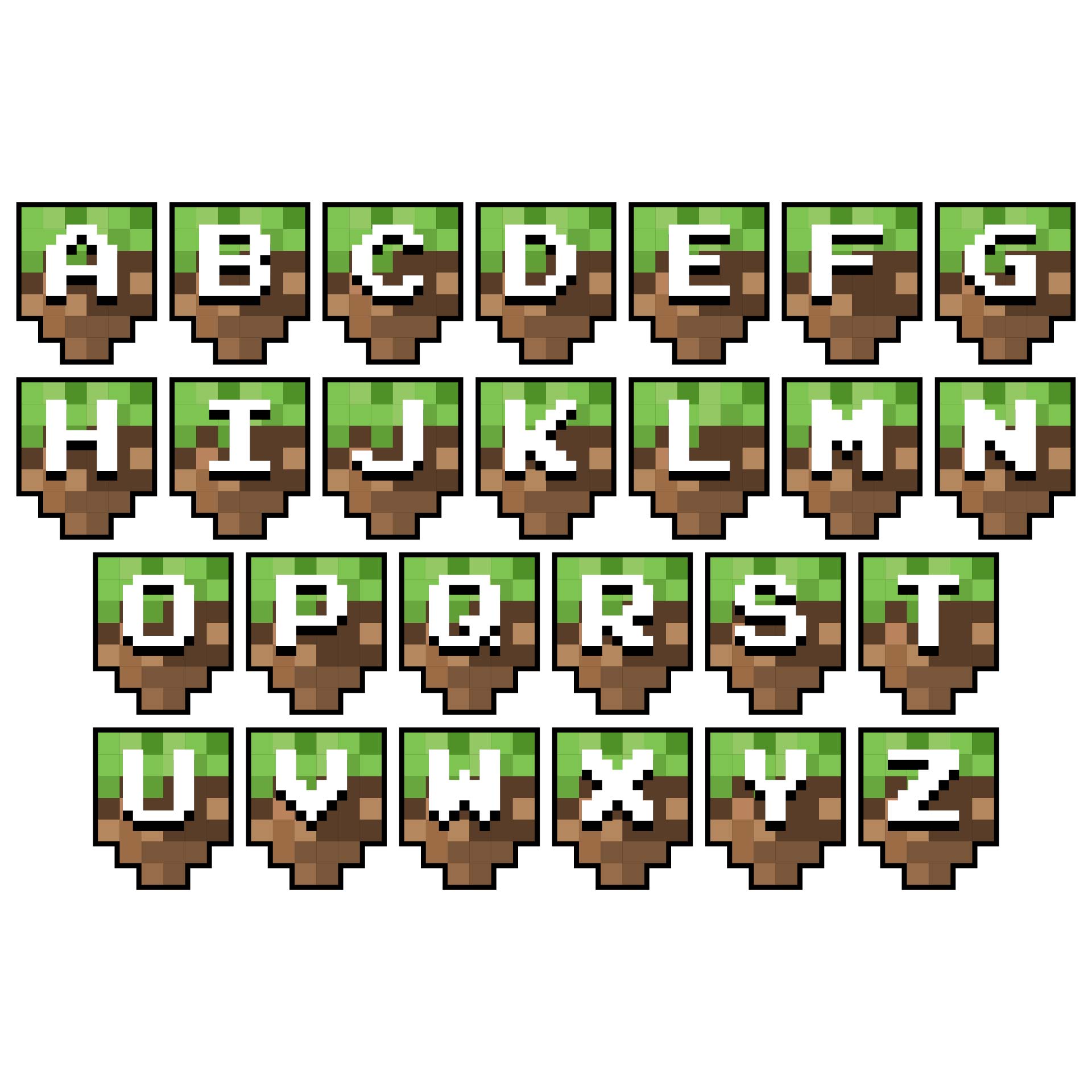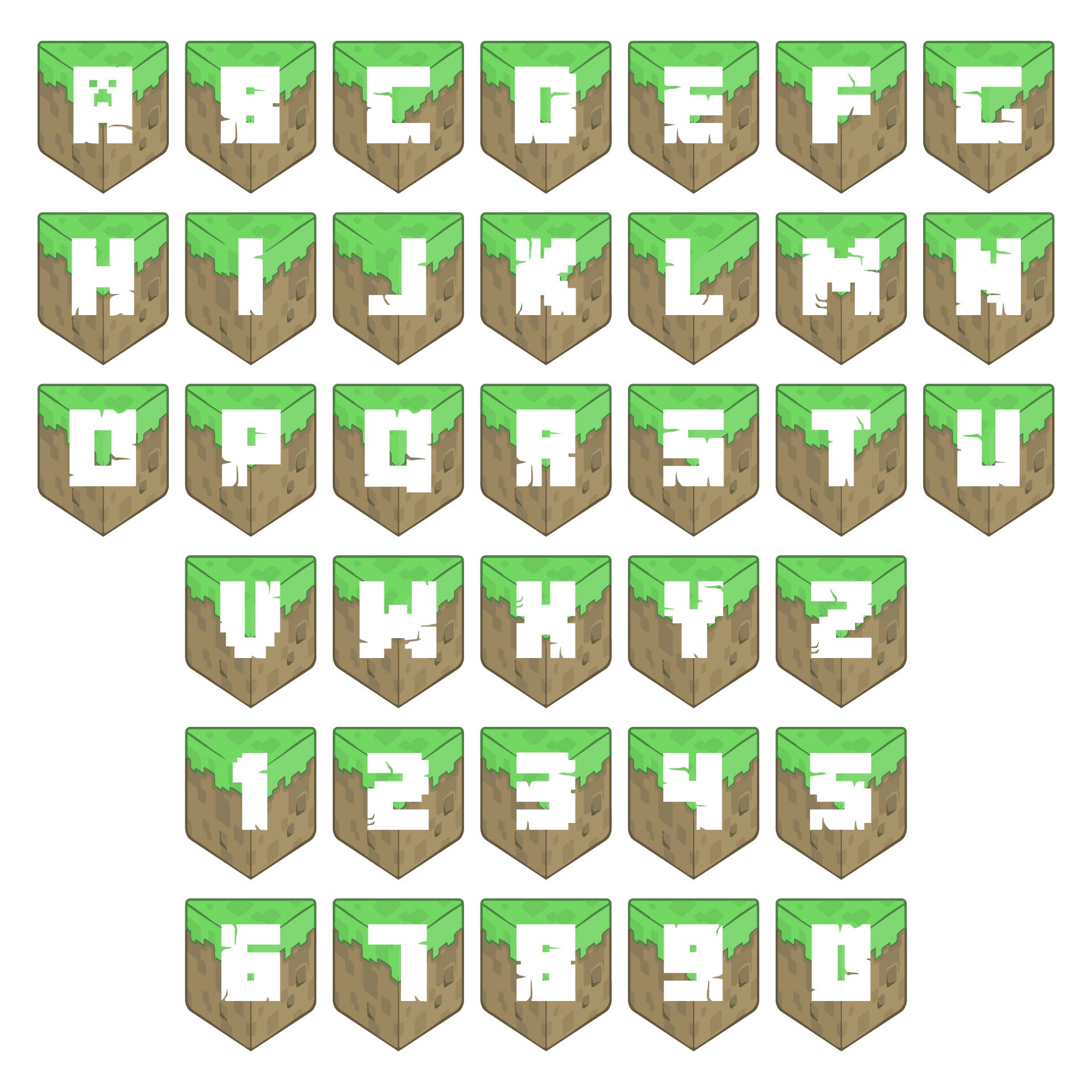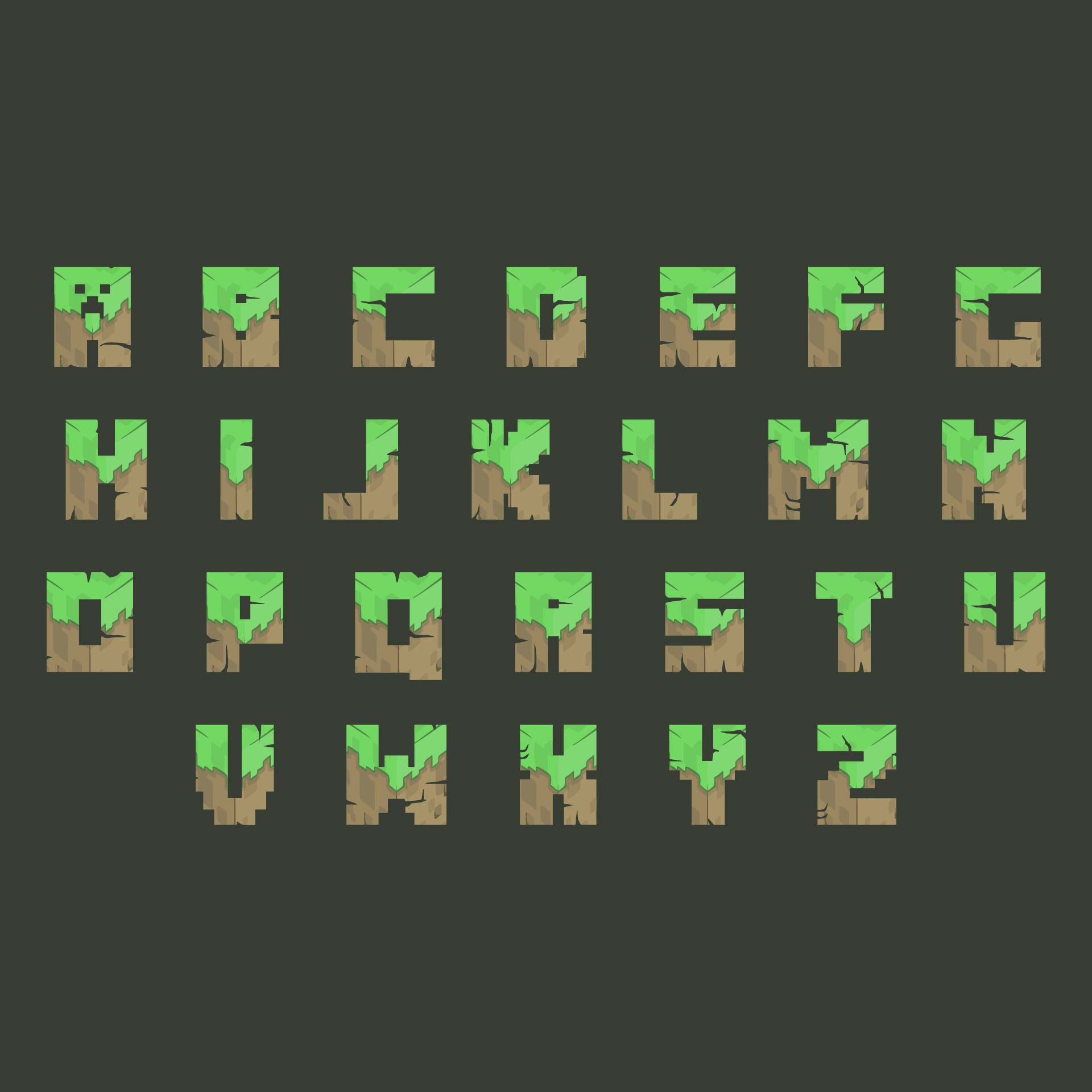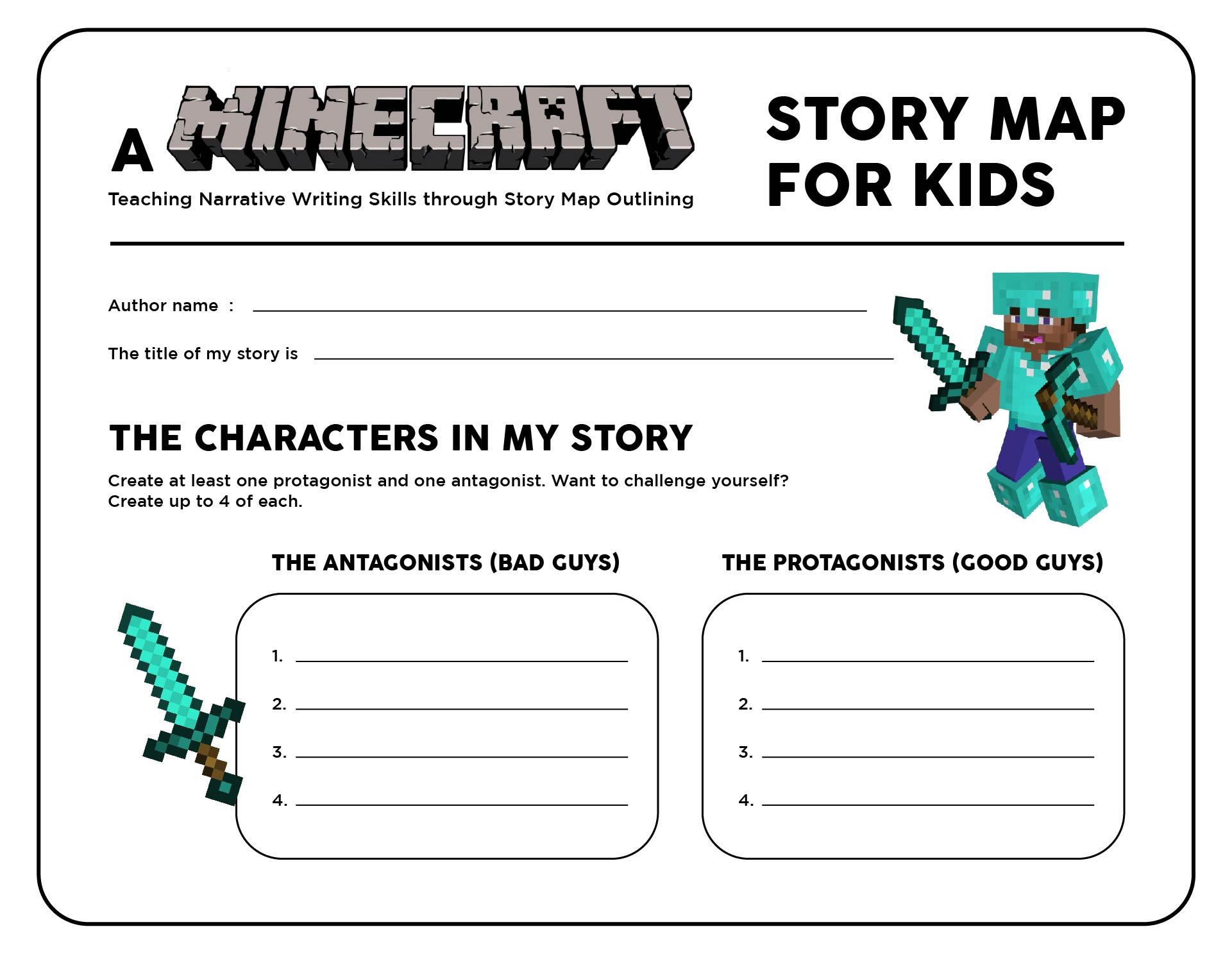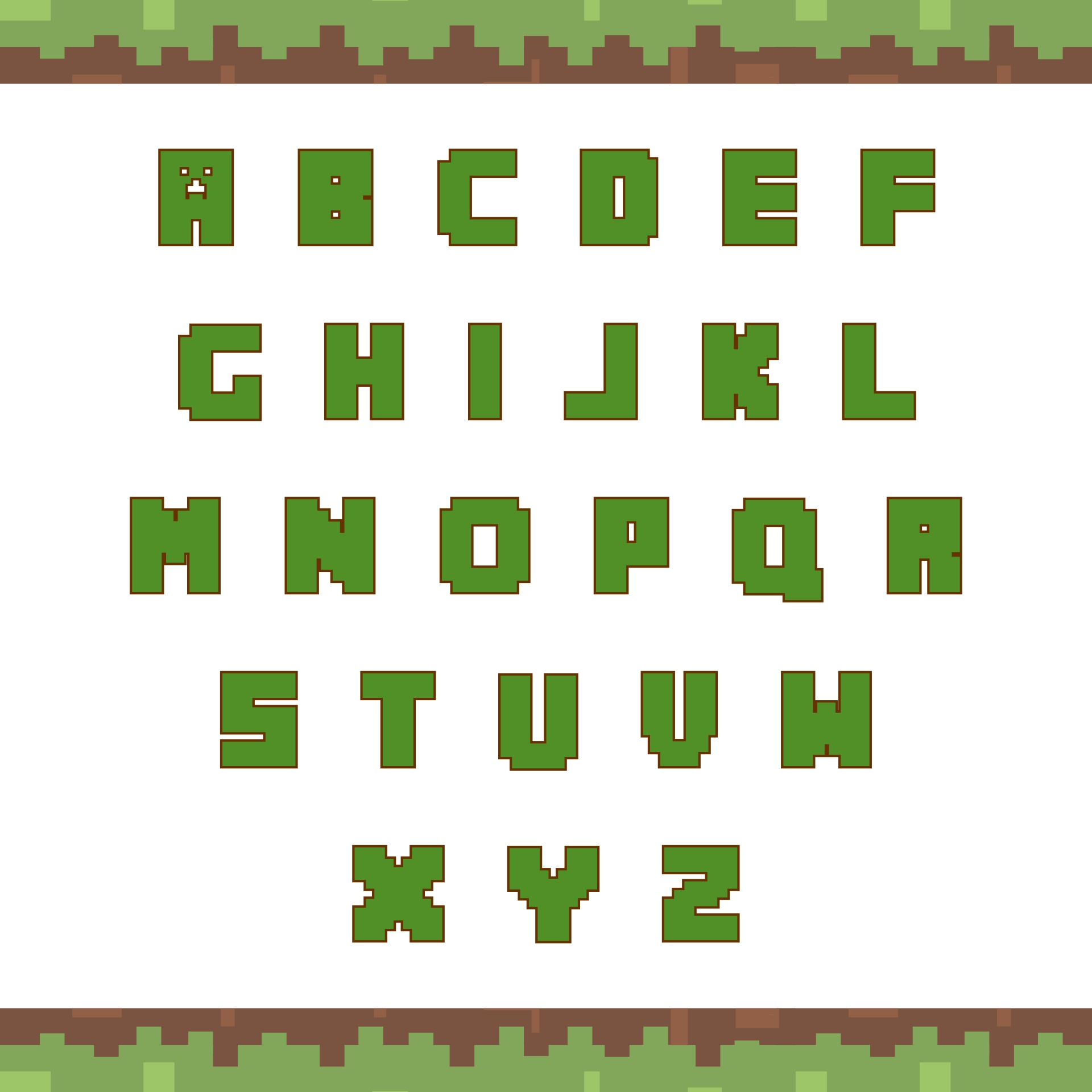 How do we produce a T-shirt with Minecraft print style?
If you want to create clothing that is more memorable, making your own T-shirt that combines your passion for gaming and creativity is a preferred move. First and foremost, design your T-shirt using an art application on your computer. You can buy the Minecraft letters first on Etsy or Amazon. Make a meaningful phrase on the design. It can be 'live life' or 'gamer' or your name. Put the big ones on the front (the chest). Use a strong color such as black or dark blue. The most important thing is that it has to be contrasted with the color of the clothes. On its backside, write a quote with medium-sized fonts. When it is all finished, send them to a printing company to make a prototype result. If you see that the proportion is already correct and then print them as many as you like. It can be a birthday or Valentine's gift.
How do we use Minecraft scripts to decorate a cake?
Your child or nephew will have their birthdays soon. As a good parent or uncle, you can make their favorite game as the theme for their desserts. First of all, you need ingredients such as a Minecraft cake topper with letters (you can buy it online), a freshly baked cake (make the cake in a form of a big cube), chocolate, and green buttercream icing, and small candles. The next thing to do is decorate the pastry. Take the freshly baked cake and coat it with chocolate buttercream as the base and make a wave on top of it with the green icing. When it is finished, put the Minecraft topper and also the little candles. Your beloved family will love to eat the cake.